-Short Attention Span Theater-
Darrell Brooks' Lawyer in Other Felony Cases Seeks to Stop Defending Him
[Breitbart] Waukesha attack suspect

Darrell E. Brooks

' lawyer has moved to stop defending him in other felony cases, citing conflicts of interest after his client allegedly plowed an SUV into crowds of people attending the Christmas parade.

Filed two days after the attack, the motion claims that defense attorney Joseph Domask of Milwaukee County had "direct and indirect" relationships with "individuals, families, groups, organizations and the communities" affected by the massacre, creating a conflict of interest:



Mods, Not sure which category you want to place this story.

Good question, Vespasian Ebboting9735. The lawyer isn't involved in the gentleman's various lurid crimes, so I moved it to Short Attention Span.
Posted by: Vespasian Ebboting9735 || 11/30/2021 09:50 || Comments || Link || E-Mail|| [169 views] Top|| File under:
Afghanistan
50% of Private Education Centers Closed Nationwide Since Takeover, No High School Classes for Girls in Nangarhar
[ToloNews] Over 50 percent of private education centers have been closed within the past three months across the country, the Union of Private Education Centers said on Sunday.

The union said the deteriorated economic status of families is the main reason for the closure of these educational centers.

"With changes happening in Afghanistan, many educational facilities--40 to 50 percent--stopped their activities. The reason for that was the small number of students in the educational centers," said Sanjar Khalid, head of the union.

Some students said that the long time period has affected their morale for continuing education.

"We are still hopeful to study to become a person who can serve their country," said Shabana Habib Yar, a student.

"We lost the motivation for the lessons because it is still unclear whether we will go to school next year or not," said Najia Sarwary, a student.

The head of one of the private education centers in western Kabul, Mohammad Arif Jamal, said that the number of students has dropped 60 percent during the past three months compared to previous months.

"After the fall of the government and the Islamic Emirate's coming to power, the number of students dropped, particularly the female students," he said.

Last year, 200,000 students from 34 provinces attended the university entrance exams. When the Islamic Emirate came to power, girls were banned from attending grades 7-12 in many provinces across the country.

Facing Closed Schools, Nangarhar Girls Despair Over Future

[ToloNews] Girls in the eastern province of Nangarhar


The unfortunate Afghan province located adjacent to Mohmand, Kurram, and Khyber Agencies. The capital is Jalalabad. The province was the fief of Younus Khalis after the Soviets departed and one of his sons is the current provincial Taliban commander. Nangarhar is Haqqani country..


are concerned about their uncertain future as schools from grade 7 to 12 have remained closed for girls since the Islamic Emirate swept into power in Afghanistan.

The students urged the government to provide them with educational opportunities.

Safa, 13, is a student in grade six. She said that she is worried about whether she will be allowed to attend her next class as the government has opened high schools for girls this year.

"We hope the classes beyond grade six will be started," said Safa, a student.

"Every morning when I come to school, my older sisters ask me about the school and when will their classes be opened," said Wajiha, a student.

The provincial education department said that it has been attempting to facilitate girls' access to education beyond grade 6.

"The Islamic Emirate will make the necessary decisions about their education and future. We hope the issue will be solved soon in the way that the problems of primary girl schools were solved," said Mufti Habib Hazrat Haqqani, head of Nangarhar's education department. "This ban is for a temporary period of time, and is due to a lack of proper conditions."

The teachers said that the school attendance of girls is important.

"There is not a day that we don't have a student asking about her school. They come here every day and ask about when their schools will be opened," a teacher told TOLOnews.

The Islamic Emirate allowed the reopening of schools for girls grade 7-12 in several provinces, but thousands of girls are still not allowed to attend school across the country.
Posted by: trailing wife || 11/30/2021 00:00 || Comments || Link || E-Mail|| [94 views] Top|| File under: Taliban/IEA
Passport Distribution is Still Halted in the Capital
[ToloNews] Twelve days have passed since the suspension of the passport distribution process in Kabul, even though offices are open in 17 provinces.

A number of passport applicants said that even though they are ill and have medical conditions requiring travel, they have not been able to get their passports for days.

The asked the Islamic Emirate to resume the process of distributing passports in the capital and solve the problems of the people.

"We have been coming and going for nearly a week. They do not take action and don't say whether this (process) is working or not. I said that I have a patient, but they say that you will not be allowed anything until the passport office opens," said Mohammad Asif.

He said that his seven-year-old daughter

was maimed

in a car accident three months ago l and the doctors told him that he should take her abroad for treatment.

"Every day we come and go, nobody helps us, all we have to do is to get the biometric (processing) then we will get our passport," said Allah Dad, a passport applicant.

In the meantime, officials at the passport department said that the passport distribution process in the capital has been halted due to the destruction of the Interior Ministry's biometric data by foreign forces, and they are trying to resolve the problem as soon as possible.

The officials also said the people who have come to Kabul to obtain passports should go back to their provinces or their neighboring provinces where passport offices are active now.

"I ask the passport applicants who have come from other provinces to go to their provinces or one of their neighboring provinces where the services are ongoing and get their passports from there," said Abdul Khaliq Mohammadi, deputy director of the passport department.

He added: "The people have already been told through the media that the biometric data center of the Interior Ministry, which was located inside the ministry, has been damaged by the foreign forces and has some problems, and we promise that we will resolve the problems and will get a positive result."

In 17 provinces the passport distribution process is ongoing, but it is not yet clear when this process will resume in Kabul.
Posted by: trailing wife || 11/30/2021 00:00 || Comments || Link || E-Mail|| [56 views] Top|| File under: Taliban/IEA
Islamic Emirate Air Force Performs Exercises in Balkh Province
Enjoy 'em while Allah still allows them to fly, guys.

[ToloNews] For the first time since the former government fell, the air force under the Islamic Emirate conducted a military maneuver in the northern province of

Balkh

on Monday.

Amanuddin Mansoor, commander of the air force, said the pilots who were trained and serving under the former government and who fled the country should return and they will be recruited back into the air force.

"In the near future we will collect information from all the airports to see how many active and damaged choppers we have, and also how many pilots we have who are willing to work and how many are not. We request that those who have left the country return and serve their people," Mansoor said.

Many pilots who were trained and served under the former government have left the country.

In the maneuvers in Balkh, the Islamic Emirate's pilots used MI-17 and MD choppers that the US had provided to the air force of the previous government.

A number of the former government's air force members, especially technical personnel, are now working for the air force under the Islamic Emirate in Balkh province.

"All the air force personnel are ready to fly in every condition and weather. They have kept the choppers active with limited equipment, and they are working closely with us," said Sayed Mohammad Ahmadzai, an air force commander.

"Our engineers resolve technical problems and are working here to serve the country," said Mohammad Ikram Stanikzai, an air force officer.

Meanwhile,


...back at the pond, the radioactive tadpoles grown into frogs. Really big frogs, in fact...


Attaullah Omari, commander of the al-Fath military corps in Balkh, said the air force has good capabilities and will be used to counter

hard boy

s.

"The Balkh air force is ready to serve the people. If we face any resistance from any part of Afghanistan, they are ready to transfer the mujahideen to those parts," he said.

Recently the acting Defense Minister Mullah Mohammad Yaqoob said that the Islamic Emirate is working to form an air force that does not need the support of any country.
Posted by: trailing wife || 11/30/2021 00:00 || Comments || Link || E-Mail|| [52 views] Top|| File under: Taliban/IEA
Africa North
Libyan Court Rejects Petition to Bar Haftar's Presidential Bid
[LIBYAREVIEW] On Sunday, the First Instance Appeals Committee of the Benghazi Court of Appeals rejected the appeal submitted by Presidential candidate, Abdel-Majid Saif al-Nasr against Khalifa Haftar

...Self-proclaimed Field Marshal, served in the Libyan army under Muammar Qadaffy, and took part in the coup that brought Qadaffy to power in 1969. He became a prisoner of war in Chad in 1987. While held prisoner, he and his fellow officers formed a group hoping to overthrow Qadaffy, so it's kind of hard to describe him as a Qadaffy holdover. He was released around 1990 in a deal with the United States government and spent nearly two decades in the United States, gaining US citizenship. In 1993, while living in the United States, he was convicted in absentia of crimes against the Jamahiriya and sentenced to death. Haftar held a senior position in the anti-Qadaffy forces in the 2011 Libyan Civil War. In 2014 he was commander of the Libyan Army when the General National Congress (GNC) refused to give up power in accordance with its term of office. Haftar launched a campaign against the GNC and its Islamic fundamentalist allies. His campaign allowed elections to take place to replace the GNC, but then developed into a civil war. Guess you can't win them all. Actually, he is, but slowly...
.Disputes over the election rules, including the validity of a law issued by the Libyan Parliament in September, and over the eligibility of some candidates, threaten to derail the vote.

Last week, the outgoing Head of the United Nations


...a lucrative dumping ground for the relatives of dictators and party hacks...


Support Mission in Libya (UNSMIL), Jan Kubis warned that not holding the elections as planned could "greatly deteriorate" the situation and lead to further division and conflict.

A UN political forum demanded Parliamentary and Presidential elections be held on 24 December, as part of a roadmap to end Libya's civil war. A first-round Presidential vote is set for the date, however, the Parliamentary elections have been delayed until January or February.

"The Judiciary has the final word regarding the objections raised about the process, as well as on some Presidential candidates. Their verdict must be respected," Kubis said.

On Tuesday, the High National Electoral Commission (HNEC) said that 98 candidates, including two women, had registered to run in the Presidential elections. It also subsequently announced that 25 of these candidates have been disqualified. This includes Saif al-Islam Qadaffy, the son of former leader, Muammer Qadaffy. He has since launched an appeal against the ruling.

The disqualification was decided based on recommendations of the Attorney General, the Criminal Investigation Department, and the Citizenship and Passport Department, the commission said.

Notably, the Tripoli


...a confusing city, one end of which is located in Lebanon and the other end of which is the capital of Libya. Its chief distinction is being mentioned in the Marine Hymn...


Court of Appeals accepted petitions filed by a number of candidates against Prime Minister, Abdel-Hamid Dbaiba's bid to run in the December elections. According to media reports, the court is set to examine their request during the coming days, before issuing a ruling.

The polls come as part of a push to end a decade of violence in oil-rich Libya, following a NATO


...the North Atlantic Treaty Organization. It's headquartered in Belgium. That sez it all....


-backed uprising that toppled and killed Muammer Qadaffy in 2011.




Posted by: Fred || 11/30/2021 00:00 || Comments || Link || E-Mail|| [51 views] Top|| File under: Arab Spring
Africa Subsaharan
Don't Tag Fulani People As Terrorists — Northern Elders
[SAHARAREPORTERS] The

Northern Elders Forum

(NEF)


...apparently a Pan–Arewa (northern Nigeria) socio-political group, meaning the combined Fulani and Hausa in the Nigerian portion of the territory of the former Sokoto Caliphate ...

has said the Nigerian government should not tag the

Fulani



... a peculiarly brutal tribe of Moslem herdsmen infesting Mali, Niger, Nigeria, and probably other places that are light on law and order and heavy on tribal identity...
people in the country as

bully boyz

based on a recent court order.

NEF said this in reaction to the resolve of the President Muhammadu Buhari government to designate

bandidos

who are mostly Fulani as terrorists.

In a statement issued by the Director, Publicity, and Advocacy of NEF, Dr Hakeem Baba-Ahmed, the NEF also spoke on that the planned increase of fuel price noting that it would compound the already desperate condition of living of most Nigerians.

This is just as the forum drew the attention of the government to the hardship under which the vast majority of Nigerians lived.

NEF said, "The Forum noted a judicial decision to label

bandidos

and kidnappers as

bully boyz

and recommends greater clarity in terms of the targets of this development.

"In any event, the Forum cautions against profiling and targeting all Fulani as terrorists. Millions of law-abiding Fulani exist who should be encouraged to stay on the side of the law, while those who have chosen to continue on the path of criminality should feel the full weight of the law," the statement noted.

"The forum invites the attention to the hardship under which the vast majority of the population lives. Increasing poverty levels and widespread insecurity demand that leaders should exercise extreme caution in taking economic and security-related decisions.

Posted by: Fred || 11/30/2021 00:00 || Comments || Link || E-Mail|| [105 views] Top|| File under: Fulani Herdsmen (Boko Haram)
Caribbean-Latin America
Mexican military smoked 500 Bad Guys since 2018
Direct Translation via Facebook. Edited.


Mexican soldiers today are more lethal than ever, they have

smoked

500

Bad Guys

in the past three years.

In the first half of the presidency of President Andrés Manuel López Obrador, the Mexican Army confronted on more than 640 occasions with members of different gangs in the country. The official balance of these clashes was 515

shooters

dead, with just 89 injured and 381 detained in the past three years.

On the side of the military, 21 soldiers lost their lives in the line of duty.


For every soldier fallen in battle, 24.5

Bad Guys

die.

Just like it happened in the governments of Enrique Peña Nieto and Felipe Calderón, soldiers continue to kill more

shooters

than they injure or stop. But the lethality of the armed forces has increased in the past three years: today the gap between dead

shooters

and detainees is greater, as well as between

shooters

and downed military.

According to the Lethal Force Use Monitor built by experts and organizations from five different countries, these balances exceed established standards and generate alerts about

proper application of force

in Mexico.
Posted by: badanov || 11/30/2021 00:00 || Comments || Link || E-Mail|| [141 views] Top|| File under: Narcos
Caucasus/Russia/Central Asia
Azerbaijani oppositionist suspected of drug trafficking
Direct Translation via Google Translate. Edited.


[KavkazUzel]
A member of the Popular Front Party of

Azerbaijan

, Shahin Hajiyev, was detained on suspicion of drug trafficking, police said. The activist is being persecuted for his political activities, Hajiyev's party members suggested.

A member of the Ganja branch of the Popular Front Party of Azerbaijan (PFPA) Shahin Hajiyev was detained on November 26, but his relatives were not told what he was suspected of, head of the PFPA press service Natig Adilov told the "Caucasian Knot" correspondent today .

"Shahin Hajiyev was taken from his home on November 26, handcuffed. He was searched. Official information is not given to his family from the police. According to our information, they want to bring Hajiyev to criminal charges in connection with drugs. Judging by the fact that there is no court decision on arrest, he does not give confessions.

Hajiyev's rights are grossly violated: 48 hours have passed since the arrest, he had to either be released, or by a court decision to choose a measure of restraint, "said the representative of the party.

He linked the detention of Hajiyev with his political activities.

"Shahin Hajiyev works as a chess coach, but he is a man with an active civil position. He is one of the most active members of our party in Ganja. He is also active on social networks. He has already been detained several times this year, twice subjected to administrative arrests. Now, apparently, they decided to punish severely," said Natig Adilov.

The party believes that "the authorities continue repressions against the Popular Front Party," added the head of the press service. "Currently, eight PFPA activists are being held in prisons. They were arrested on trumped-up charges. There are people who are serving a suspended sentence. In addition, this year, dozens of activists were administratively arrested," he said.

Hajiyev was detained as a suspect in the drug trafficking case, a spokesman for the Azerbaijani Interior Ministry told the "Caucasian Knot" correspondent .

"An investigation is underway," he added succinctly.

It should be reminded that on October 25, PFPA member Malik Rzayev was detained in Sumgait on suspicion of drug possession. According to the investigation, drugs were found on Rzayev, but he denied the charge and stated that he was forced to testify under torture .

On October 23, PFPA activist Mutallim Orudzhev was detained and then arrested on suspicion of drug trafficking. The activist himself rejected  the charge in court, claiming that he had confessed under torture.

The PFPA also called politically motivated the persecution of Ramiz Jafarov, a member of the Binagadi branch of the party, who was arrested on November 3 for 25 days on charges of disobeying the police. Recently, Jafarov took part in actions in defense of political prisoners, the party explained.


Posted by: badanov || 11/30/2021 00:00 || Comments || Link || E-Mail|| [73 views] Top|| File under: Narcos
Europe
Britain Snubbed as France Hosts Channel Migration Talks
[AnNahar]

La Belle France

hosts a meeting of European ministers on Sunday to discuss ways to stop migrants colonists crossing the Channel in dinghies, but without

Britannia

, which has been excluded following a row last week.

Ministers responsible for immigration from

La Belle France

, Germany, the Netherlands and Belgium will meet in the northern French port of Calais on Sunday afternoon to discuss how to tackle people-smuggling gangs that provide boats to migrants colonists seeking to cross the narrow waterway.

The talks were called following the shocking deaths of 27 people last Wednesday as they attempted to cross from

La Belle France

to England in a dinghy that began losing air while at sea in cold winter temperatures.
Continued on Page 49
Posted by: trailing wife || 11/30/2021 00:39 || Comments || Link || E-Mail|| [56 views] Top|| File under: Migrants/Illegal Immigrants
World's first trial for genocide against Yazidis set to conclude in Germany
See announcement of his life sentence here.

[PUBLISH.TWITTER]



Taha al-J

.


...more fully Taha al-

Jumailly

, and beyond that Taha Sabah Noori al-Jumailly. He was arrested in Greece in May 2019, then extradited to Germany...

is the first alleged jihadist prosecuted for genocide against the Yazidis.

The Kurdish-speaking minority was persecuted and enslaved by members of the self-proclaimed Islamic State

...formerly ISIS or ISIL, depending on your preference. Before that they were al-Qaeda in Iraq, as shaped by Abu Musab Zarqawi. They're really very devout, committing every atrocity they can find in the Koran and inventing a few more. They fling Allah around with every other sentence, but to hear western pols talk they're not really Moslems....
(IS) group in Iraq and in Syria, when jihadists controlled large swathes of the Middle Eastern countries' territories.

An estimated 10,000 Yazidi people were killed in northern Iraq in the mass atrocities. About 7,000 Yazidi women and girls, some as young as nine, were enslaved and forcibly transferred to locations in Iraq and eastern Syria.

Prosecutors say Taha al-J., a former IS member, enslaved a Yazidi girl and her mother in Iraq, then tortured and murdered the 5-year old child in 2015.

If the Frankfurt court concludes that Taha al-J. committed genocide, "then it will be the first time that a legal court says that crimes against Yazidis by IS are genocide," said Natia Navrouzov, Legal Advocacy Director at global Yazidi NGO Yazda.

While the crimes have been recognised by the United Nations


...an organization which on balance has done more bad than good, with the good not done well and the bad done thoroughly...


as amounting to genocide, as well as a few other international and national bodies, "it hasn't happened yet that a court of law has said what happened to the Yazidis is a genocide," the lawyer noted.

"For the victims, it would be something really fabulous. You know, it has been seven years since they've been waiting for this. So it would be a great milestone for us," she told Euronews.

Euronews explores the implications of the landmark case for the Yazidis' long quest for justice and the role European countries play in the process.

Taha al-J. is an Iraqi national who is believed to have joined IS in 2013. He and his wife Jennifer W.,


...that would be Jennifer

Wenisch

, among whose other defects of character is included her enthusiastic membership in the women's branch of the ISIS morality police, for which she enjoyed the fresh air and sunshine while patrolling parks in Fallujah and Mosul fully armed. She converted in 2013, made her way to the caliphate the next year, and was arrested in 2016 when she went to the German embassy in Turkey to renew her passport...

a German national, were allegedly members of the Hisbah, IS' moral police.

German prosecutors say Taha al-J. and Jennifer W. "purchased" a Yazidi woman and her 5-year old child, Rania, as household "slaves" in djinn-infested Mosul
... the home of a particularly ferocious and hairy djinn...
in 2015.

He is suspected of prohibiting the girl and her mother from exercising their religion, forcing them to convert to Islam.

The plaintiff's lawyers also say the two were "subjected to almost daily beatings."

One day, after the girl fell ill and wet her mattress, Taha al-J. chained her up outside as punishment and let her die in the scorching heat, prosecutors said.

Navrouzov told Euronews that the girl died as a consequence of the heat, thirst and malnourishment.

"She was just weak overall," she said."And the mother was there, so she saw it," the lawyer added.

The mother of the child has been a key witness in the case and is represented by lawyers Amal Clooney and Natalie von Wistinghausen at the trial.

Taha al-J.'s wife,

Jennifer W

was recently convicted in a separate trial in Munich for failing to undertake any steps to prevent the death of the child, despite witnessing her husband's act.

Posted by: Fred || 11/30/2021 00:00 || Comments || Link || E-Mail|| [154 views] Top|| File under: Islamic State
The Grand Turk
Turkey to seek Egypt, Israel thaw after UAE talks
[AlAhram] The Sick Man of Europe Turkey


...the only place on the face of the earth that misses the Ottoman Empire...


will take steps to improve relations with Egypt and Israel similar to those taken with the UAE, President His Enormity, Sultan Recep Tayyip Erdogan the First

...Turkey's version of Mohammed Morsi but they voted him back in so they deserve him. It's a sin, a shame, and a felony to insult the president of Turkey. In Anatolia did Recep Bey a stately Presidential Palace decree, that has 1100 rooms. That's 968 more than there are in the White House, 400 more than in Versailles, and 325 more than Buckingham Palace, so you know who's really most important...
said in comments published by Ottoman Turkish media Monday.

Ties between Turkey and the UAE were strained over regional issues, but Abu Dhabi Crown Prince Sheikh Mohammed bin Zayed's visit to Ankara last week thawed relations as the countries sealed multi-billion-dollar investments.

"Just as a step was taken between us and the United Arab Emirates, we will take similar steps with the others," Erdogan told Ottoman Turkish

news hound

s on board his plane returning from a trip to Turkmenistan at the weekend, NTV broadcaster reported.

He suggested Ottoman Turkish ambassadors could be sent back to Egypt and Israel and said he was planning a return visit to the UAE in February.

"Now when we have made our decision, we will of course be in a position to appoint ambassadors within a defined schedule," Erdogan said, without offering a timeline.

Turkey and Egypt broke off relations after the 2013 overthrow of ex-Islamist president Mohammed Morsi, who was supported by Erdogan.

They expelled their respective ambassadors and downgraded their relations in 2013.

In 2018, Turkey ordered out Israel's ambassador over the killing of protestors along the Gazoo
...Hellhole adjunct to Israel and Egypt's Sinai Peninsula, inhabited by Gazooks. The place was acquired in the wake of the 1967 War and then presented to Paleostinian control in 2006 by Ariel Sharon, who had entered his dotage. It is currently ruled with an iron fist by Hamaswith about the living conditions you'd expect. It periodically attacks the Hated Zionist Entity whenever Iran needs a ruckus created or the hard boyz get bored, getting thumped by the IDF in return. The ruling turbans then wave the bloody shirt and holler loudly about oppression and disproportionate response...
Strip border.

Turkey sought a rapprochement with Egypt earlier this year despite supporting opposing sides in the conflict in Libya.

In March, Ankara said it had established its first diplomatic contacts with Cairo since 2013, while the Ottoman Turkish foreign minister in April heralded a "new era" in ties with Egypt.

The two countries held talks again in September as efforts continued towards normalising their relations without significant progress.

The UAE's first high-level visit to Turkey since 2012 last Wednesday led to the announcement of a $10 billion (8.86 billion euros) fund for investments in Turkey, a day after the Ottoman Turkish lira crashed amid a turbulent period for the economy.
Posted by: trailing wife || 11/30/2021 00:00 || Comments || Link || E-Mail|| [42 views] Top|| File under: Sublime Porte
Turkish lira skids again after Erdogan orders manipulation probe
[SHAFAQ] The Ottoman Turkish lira slid as much as 4.6% against the dollar in thin and volatile trade on Monday, nearing record lows touched last week,after President Tayyip Erdogan ordered a probe into possible currency manipulation.The currency has crashed this month after Erdogan repeatedly defended his low-rates policy despite widespread criticism. Under pressure from him, the central bank has slashed rates by 400 basis points since September to 15% and is mostly expected to ease again in December.

The lira weakened as far as 12.85 from a close of 12.25 on Friday. Liquidity was low with wide bid-ask spreads, much as the trading was last week. At 0707 GMT, it stood at 12.7.

Last Tuesday, the currency hit a record low of 13.45 - marking a slide of 45% this year- after Erdogan said he would continue battling interest rates despite inflation of 20%.

State-run Anadolu news agency reported on Saturday Erdogan tasked the State Supervisory Council, an auditing agency which reports to the presidency, to identify institutions that bought large amounts of foreign currency and to determine whether any manipulation had occurred.

Market attention was set to focus this week on gross domestic product data and November inflation figures on Friday.

A

Rooters

poll forecast annual inflation will hit a three-year high of 20.7% in November, while economists forecast the lira slide will send inflation toward 30% next year.

The lira's spiral has upended household spending plans, disrupted the supply of some medications and briefly halted the sales of some other imports like cellular phones.

Many economists and opposition

politician

s have called for an immediate policy reversal and elections, while the government is increasingly standing by Erdogan's push for monetary stimulus despite the risks.




Posted by: Fred || 11/30/2021 00:00 || Comments || Link || E-Mail|| [175 views] Top|| File under: Sublime Porte
Iraq
Sadrist movement to the Coordination Framework: make up your mind
[SHAFAQ] The Sadrist movement called on the forces of the Coordination Framework to recognize the October 10 election results and choose the role they intend to play in the political process.

The leading figure of the movement led by the Populist Shiite Cleric Moqtada Tater al-Sadr

...hereditary Iraqi holy man and leader of a political movement in Iraq. He had his hereditary rival, al-Khoei, assassinated only a few hours after the holy rival's appearance out of exile in 2003. Formerly an Iranian catspaw, lately he's gagged over some of their more outlandish antics, then went back to catspawry...
, Issam Hussein, said in a statement to Shafaq News Agency, "since they failed to provide a single piece of evidence on election fraud, the forces rejecting its results shall abide by its outcomes."

"They have to present their agenda and make up their minds on how they want to partake in the election process: from the government or opposition. So far, they do not have a clear position."
Posted by: Fred || 11/30/2021 00:00 || Comments || Link || E-Mail|| [40 views] Top|| File under: Govt of Iran Proxies
Olde Tyme Religion
Squash world championship canceled over Malaysia's refusal to grant Israelis visas
Consequences. But Malaysia knew it would happen — and this way no one can make them host those horrid Juices.

[IsraelTimes] The Men's World Team Squash Championship has been canceled, due to host

Malaysia

's refusal to grant visas to Israel's team, the World Squash Federation (WSF) announces.

Israel had asked the body to intervene after Malaysian authorities did not grant them visas. Israelis are barred from visiting the South Asian country.

In a joint statement with Malaysia's squash federation, SRAM, the WSF says the cancelation is due to "the possibility that some nations would be unable to compete, due to the lack of confirmation over the issuing of visas and travel authorizations by the National Authorities."

WSF President Zena Wooldridge says her organization is "extremely disappointed" to make the announcement.

"I would like to extend my sincere appreciation to the International Olympic Committee and the Olympic Council of Malaysia for their unwavering efforts to influence the highest authorities of Malaysia to ensure the ability of all participating teams, including Israel, to enter Malaysia and compete, without any political discrimination, in accordance with the principles and rules of the Olympic Charter," she says.

"It is important to WSF that no nation who wishes to compete misses out on the event.

The statement says another factor that contributed to the decision is the global scare and travel restrictions over the new Omicron strain of the coronavirus (aka COVID19 or Chinese Plague)

...the twenty first century equivalent of bubonic plague, only instead of killing off a third of the population of Europe it kills 3.4 percent of those who notice they have it. It seems to be fond of the elderly, especially Iranian politicians and holy men...

Posted by: trailing wife || 11/30/2021 00:39 || Comments || Link || E-Mail|| [119 views] Top|| File under:
Syria-Lebanon-Iran
Iranian nuclear chief hints Tehran's atomic programme WAS geared towards building a nuclear bomb
[Daily Mail, Where America Gets Its News]
Fereydoun Abbasi-Davani

has admitted a nuclear 'system' was in place in Iran


He said the programme encompassed 'satellites, missiles and nuclear weapons'


Leaders have always claimed the nuclear programme was for peaceful purposes


It comes as talks on Iran's nuclear capabilities reopened today after five months
Posted by: Skidmark || 11/30/2021 08:52 || Comments || Link || E-Mail|| [114 views] Top|| File under: Govt of Iran
Scale of Syrian chemical weapons campaign tracked
[Rudaw] As the annual session of the global chemical weapons

...have not been used since WWI except for in Iraq, by the late, unlamented Saddam Hussein and in Syria, but really, honest, not by the Syrian government. And in Germany in WWII, but that was against civilians. Lots of them, just one of many reasons Hitler's also late and unlamented except among devout Moslems...
body reconvenes this week in The Hague, Netherlands, data gathered by the Berlin-based Global Public Policy Institute (GPPi) presents the scale of chemical weapon abuses in Syria, finding that Bashir al-Assad's Syrian regime perpetrated the overwhelming majority of crimes.

The twenty-sixth session of the Conference of the States Parties (CSP) began on Monday, with representatives joining from the 193 member states committed to the Organisation for the Prohibition of Chemical Weapons (OPCW), formed in order to oversee compliance with the Chemical Weapons Convention (CWC) which prohibits the development, possession and use of chemical weapons.
Continued on Page 49
Posted by: trailing wife || 11/30/2021 00:00 || Comments || Link || E-Mail|| [61 views] Top|| File under: Govt of Syria
Jumblat Says Some Want to Destroy Judiciary to 'Bury' Port Probe
[An Nahar] Progressive Socialist Party leader Walid Wally Jumblat

...Druze politician, head of the Progressive Socialist Party, who's been on every side in Leb at least four times. He'll sell you his friends for a dollar, but family comes higher because of shipping and handling...
has accused some parties of seeking to "destroy the judiciary" in order to "bury the probe" into the August 2020 catastrophic explosion at the Port of Beirut."The country is floundering under the weight of hunger, medicine prices and hospitalization bills, and there is not a single word about the ration card, nor a signal about reforming electricity, nor a mention of legalizing capital control," Jumblat said in a tweet.

He added that officials are "fully evading their responsibility regarding the collapse of the lira."

"By the way, where is support for the army? Your concern is the destruction of the judiciary in order to bury the probe," Jumblat charged.




Posted by: Fred || 11/30/2021 00:00 || Comments || Link || E-Mail|| [48 views] Top|| File under: Hezbollah
Who's in the News
33
[untagged]
5
Taliban/IEA
4
Commies
4
Islamic State
3
Govt of Iran
3
Sublime Porte
3
Hezbollah
2
Devout Moslems
2
Narcos
1
Boko Haram (ISIS)
1
Tin Hat Dictators, Presidents for Life, & Kleptocrats
1
Fulani Herdsmen (Boko Haram)
1
Mob Rule
1
Banditti
1
Govt of Syria
1
Govt of Iran Proxies
1
[untagged]
1
Arab Spring
1
Migrants/Illegal Immigrants
1
Antifa/BLM
Bookmark
E-Mail Me
The Classics
The O Club
Rantburg Store
The Bloids
The Never-ending Story
Thugburg
Gulf War I
The Way We Were
Bio
Merry-Go-Blog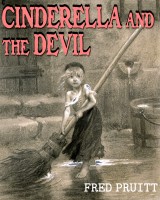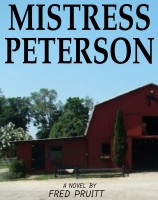 On Sale now!


A multi-volume chronology and reference guide set detailing three years of the Mexican Drug War between 2010 and 2012.

Rantburg.com and borderlandbeat.com correspondent and author Chris Covert presents his first non-fiction work detailing the drug and gang related violence in Mexico.

Chris gives us Mexican press dispatches of drug and gang war violence over three years, presented in a multi volume set intended to chronicle the death, violence and mayhem which has dominated Mexico for six years.
Click here for more information


Meet the Mods
In no particular order...


Steve White
Seafarious
Pappy
lotp
Scooter McGruder
john frum
tu3031
badanov
sherry
ryuge
GolfBravoUSMC
Bright Pebbles
trailing wife
Gloria
Fred
Besoeker
Glenmore
Frank G
3dc
Skidmark
Alaska Paul



Better than the average link...



Rantburg was assembled from recycled algorithms in the United States of America. No trees were destroyed in the production of this weblog. We did hurt some, though. Sorry.
44.192.25.113

Help keep the Burg running! Paypal: