Afghanistan
Rights of Afghan Women, Girls 'Under Attack': UN
[Tolo]

Pretty quick on the uptake? "Give us money™"


The United Nations Office for Coordination of Humanitarian Affairs (OCHA) on Thursday raised serious concerns about the situation of women and girls in Afghanistan.

OCHA said the Afghan girls and women are deprived of basic rights. "The fundamental rights of Afghan women and girls are under attack," OCHA said. It also said Afghan women and girls need the UN's support and solidarity now more than ever.

According to the UN office, humanitarian organizations must aim to scale up assistance to women and girls by providing food, healthcare, education, livelihood opportunities and protection services.

OCHA said 11.8 million women and girls need urgent humanitarian assistance in Afghanistan.

OCHA's tweet follows a gathering of women activists in Kabul on Wednesday night who lit candles during a demonstration. The women said they stayed awake all night and "lit candles for freedom."

Zabihullah Mujahid, the Islamic Emirate spokesman, reacted to the UN's remarks, calling them baseless. Mujahid in a tweet said that since the Islamic Emirate has been in power, all the people enjoy rights and the UN report on women's rights is based on "false information."

Posted by: Frank G || 01/16/2022 00:00 || Comments || Link || E-Mail|| [141 views] Top|| File under: Taliban/IEA
Islamic Emirate Faces Shortage of Professional Staff: Report
[Tolo]

Hard to believe, I know


The Islamic Emirate is facing a shortage of professional staff, the New York Times reported, saying that many of the officials in government posts lack professional skills.

The report said that "many of the selected theologians are graduates of Darul Uloom Haqqania madrasa, one of Pakistan's oldest and largest Islamic seminaries."

"Government jobs are given as patronage to ex-fighters and exiles living quietly in Pakistan. But not all possess the technical skills required for the job," the report read.

However, the Islamic Emirate denied the report.

"We deny the report of the New York Times that says the Islamic Emirate is faced with a shortage of staff..." said Bilal Karimi, deputy spokesman for the Islamic Emirate.

Wahidullah Hashimi, a senior member of the Islamic Emirate's council for training and educating soldiers, relates the staffing problems to the corruption in the former government, as well as to the plot of foreigner's to drain Afghanistan of talent.

"Foreigners intentionally evacuated Afghans, most importantly, the educated and professional ones, to weaken the Islamic Emirates and undermine our administration," Hashimi said as quoted by the New York Times. "We are in touch with some Afghans in different parts of the world and are encouraging them to return to Afghanistan because we desperately need their help and expertise to help their people and government."

Political analysts say that professional individuals should be appointed to senior government positions.

"The Islamic Emirate should trust the professional individuals and appoint them to senior government posts and include them in decision-making. This helps with professionalism and recognition," said Toreq Farhadi, a political analyst.

After the fall of the former government, many high-profile and talented youth left the country.

Posted by: Frank G || 01/16/2022 00:00 || Comments || Link || E-Mail|| [86 views] Top|| File under: Taliban/IEA
There is no need for foreign manpower in Afghanistan: Karzai reacted to Imran Khan's statements
[Khaama (Afghanistan)] Following the furious reactions of the Islamic Emirate of Afghanistan, common people, social media activists, and former Afghan officials to the Pak Prime Minister Imran Khan

...aka The Great Khan, who who convinced himself that playing cricket qualified him to lead a nuclear-armed nation with severe personality disorders...
's statements over his willingness to send qualified and trained manpower to Afghanistan, former Afghan President Hamid Maybe I'll join the Taliban Karzai
...A product, and probably the sole product, of the Southern Alliance...
also reacted to the statements.
Hamid Karzai in a

blurb

said that Afghanistan has hundreds of thousands of qualified boys and girls who have studied both in Afghanistan and abroad.

The

blurb

said that there is no need for a foreign workforce in Afghanistan.

"Hamid Karzai welcomes PM Imran Khan's suggestion over sending foreign manpower in particular Pak manpower to Afghanistan but there is no need for such manpower." Reads the statement.

Hamid Karzai has also called on the de facto authorities in Kabul to provide working facilities to Afghan boys and girls who are university graduates and also facilitate the return of Afghan experts and specialists to the country.



Posted by: Fred || 01/16/2022 00:00 || Comments || Link || E-Mail|| [57 views] Top|| File under: Taliban/IEA
Africa Horn
Al-Shabab Fears Somalia's Military Court, Judge Says
Interesting information on Somalia's military courts, headed by

Hassan Ali Nur Shute

.

[Garowe] al-Shabaab

...... an Islamic infestation centering on Somalia attempting to metastasize into Kenya, Tanzania, Uganda, and similar places, all of which have enough problems without them...


murderous Moslems

relentlessly carry out attacks in Somalia, such as Wednesday's suicide

boom-mobile

ing in Mogadishu that killed at least 10 people. The group

grabbed credit

for the assault on a security caravan.

When the group is not staging direct attacks, it uses intimidation to collect "zakat," or taxes, and fees from Somali businesses to finance its operations.
Continued on Page 49
Posted by: trailing wife || 01/16/2022 00:00 || Comments || Link || E-Mail|| [51 views] Top|| File under: al-Shabaab (AQ)
Africa North
Algeria prepares for war with Morocco, panics due to Israel - report
One would feel for them, truly, but they, too, could have chosen the benefits of peace and comity with Israel. Even de facto peace, such as Saudi Arabia's current posture, has distinct benefits.

[Jpost] In November, Israeli Defense Minister Benny Gantz signed the first-ever defense and security memorandum of understanding with his Moroccan counterpart.



Algeria

is in a state of acute anxiety and paranoia over the growing military cooperation between Israel and the Moroccan military.


a state of acute anxiety and paranoia being their natural condition


"The tension rises every day a little more between Algeria and Morocco, to the point that we are now talking about war between the two Maghreb countries," according to a recent report in the Paris-based newspaper L'Opinion.
Continued on Page 49
Posted by: Skidmark || 01/16/2022 00:00 || Comments || Link || E-Mail|| [149 views] Top|| File under:
Africa Subsaharan
Ondo Women Protest Half-naked Over Insecurity
[SAHARAREPORTERS] Hundreds of women across four local government areas in Ondo State on Saturday protested against worsening security challenges in the area.

The women, who

erupted into the streets

of Oka Akoko, Akungba Akoko and some other Akoko towns, demanded improved security from the state and federal government.

Recent spate of insecurity in the area include abduction of teachers by

button men

in Auga Akoko, the killing of a police officer at Oka Akoko last week, and the attack on 17 travellers on Ifira Akoko-Isua Akoko road by armed robbers among others.

Some of the protesters, who held brooms, were half-naked and chanting various solidarity songs along the streets.


"Visit our Youtube and Instagram channels!"


Recall that Amotekun Corps also arrested no fewer than 17 suspected

bandidos

from the North-West of Nigeria when they stormed Okitipupa area of the state.

The suspected criminals were found with dogs, cutlasses and charms as they wandered in the area without purpose.

It was the distress call by residents of the community to Amotekun operatives that led to their arrest.


Posted by: Fred || 01/16/2022 00:00 || Comments || Link || E-Mail|| [198 views] Top|| File under: Banditti
NSCDC Rivers Anti-vandals Unit Suspended After Governor Wike's Outburst
Wike accused the NSCDC unit and police of aiding and abetting vandals and illegal bunkers to carry out their nefarious activities in the state.

[SAHARAREPORTERS] The Nigeria Security and Civil Defence Corps has disbanded the Anti-vandal Unit of the Rivers State Command of the corps following allegations by the governor of the state, Nyesom Wike.

Some weeks ago, Wike accused the NSCDC unit and police of aiding and abetting vandals and illegal bunkers to carry out their nefarious activities in the state.

Reacting to this, the NSCDC Commandant General, Ahmed Audi, in a statement on Saturday expressed shock over the allegations as he ordered the suspension of the head of the anti-vandal team and the disbandment of the unit.

The statement issued by the NSCDC's Director of Public Relations, Olusola Odumosu, reads, "Worried by this disappointing development, the CG has ordered the suspension of the head of the anti-vandal team and the disbandment of the unit with immediate effect, pending the outcome of an independent inquiry set up to look into the weighty allegations levelled against the unit by the governor."

Audi also ordered the Acting DCG in charge of investigation and intelligence to summon all the personnel involved to the national headquarters in Abuja for further investigation to determine the level of involvement and or culpability to dispense justice appropriately.

He also said the allegations as not being in tandem with his vision for the corps, stressing that he won't condone any criminal act or act of compromise by any personnel.

He assured Governor Wike of getting to the root of the matter without delay, promising more synergy with the state government towards discharging more effective service delivery to the good people of Rivers State.

He said, "The swift action taken by me is to close any identified gaps in our operations and service to the nation, I will not tolerate any act of indiscipline, compromise or sabotage under any guise; our founding fathers have worked so hard to earn a good name for the service as a noble organization and I will not allow a few bad eggs to spoil our name, image, our credibility, and integrity. We will investigate those fingered in the allegations and deal decisively with them if found guilty to serve as a deterrent to others.


Posted by: Fred || 01/16/2022 00:00 || Comments || Link || E-Mail|| [93 views] Top|| File under:
Cyber
Twitter bans account linked to Iran's leader over video threatening Trump
[IsraelTimes] Twitter says it has permanently suspended an account linked to Iran's supreme leader that posted a video calling for

Dire Revenge

for a top general's

liquidation

against former US president Donald Trump

...Oh, noze! Not him!...
"The account referenced has been permanently suspended for violating our ban evasion policy," a Twitter spokesperson tells AFP.

The account, @KhameneiSite, this week posted an animated video showing an unmanned aircraft targeting Trump, who ordered a

dronezap

in Baghdad two years ago that killed top Iranian commander General Qassem Soleimani

.



Lord High Potentate and Supreme Leader of All He Surveys

Ayatollah Ali Khamenei
...the very aged actual dictator of Iran, successor to Ayatollah Ruhollah Khomeini...
's main accounts in various languages remain active. Last year, another similar account was suspended by Twitter over a post also appearing to reference

Dire Revenge

against Trump.

The recent video, titled "Revenge is Definite," was also posted on Khamenei's official website.

According to Twitter, the company's top priority is keeping people safe and protecting the health of the conversation on the platform. The social media giant says it has clear policies around abusive behavior and will take action when violations are identified.

As head of the Quds Force, the foreign operations arm of Iran's Revolutionary Guards, Soleimani was the architect of its strategy in the Middle East. He and his Iraqi lieutenant were killed by a US

dronezap

outside Baghdad airport on January 3, 2020. Khamenei has repeatedly promised to avenge his death.
Posted by: trailing wife || 01/16/2022 02:18 || Comments || Link || E-Mail|| [92 views] Top|| File under: Govt of Iran
Iraq
Islamic Dawa Party renews confidence in Al-Maliki
[SHAFAQ] The Islamic Dawa Party renewed confidence in its current Secretary-General, Nuri al-Maliki.

A source told Shafaq News Agency; The Islamic Dawa Party held its 18th conference and re-elected al-Maliki unanimously as its Secretary-General for a second term.

Shia parties have become a prominent political actor in Iraq after Saddam Hussein's fall in 2003. They have played vital roles in shaping constitutional and political processes.

Founded in 1957, Dawa is the oldest of these parties. Between 2005 and 2018, three of its leaders, Ibrahim al-Jaafari, Nuri al-Maliki, and Haider al-Abadi, assumed the position of prime minister.

Al-Maliki, 71, is heading the Dawa bloc in the Iraqi parliament, with 33 seats.

Dawa is a leading party in the Shiite Coordination Framework.
Posted by: Fred || 01/16/2022 00:00 || Comments || Link || E-Mail|| [46 views] Top|| File under: Govt of Iraq
No technocrats in the new government, source says
[SHAFAQ] A source close to the Sadrist Movement revealed on Saturday that the next government would be shared by the winning parties in the parliamentary elections, including the Sadrist bloc, stressing that it will not be a technocratic government.

The source told Shafaq News Agency, "The personalities who will manage the ministries in the new government will be a well-known political figure, not independent nor technocrats."

"According to the political agreement among the political forces, the ministerial portfolios in the next government will be distributed according to the electoral entitlements and the number of parliamentary seats."

The source said, "the new government will be consisted of 21 ministries and has been classified into three groups: A, B, and C."

"Group A is the four sovereign ministries: Foreign Affairs, Finance, Oil, and Electricity."

"Group B is the eight medium ministries: Interior, Defense, Planning, Health, Trade, Justice, Education, and Higher Education."

"Group C includes nine service ministries: Industry and Minerals, Communications, Agriculture, Water Resources, Environment, Construction and Housing, Transport, Human Rights, and State Affairs."

It is worth noting that according to the results of the elections, the Sadrist Movement led by Moqtada Tater al-Sadr

...hereditary Iraqi holy man and leader of a political movement in Iraq. He had his hereditary rival, al-Khoei, assassinated only a few hours after the holy rival's appearance out of exile in 2003. Formerly an Iranian catspaw, lately he's gagged over some of their more outlandish antics, then went back to catspawry...
won 73 seats, followed by the "Progress (Takadum)" Coalition led by Muhammad al-Halbousi with 37 seats. Next, the State of Law Coalition led by former Prime Minister Nuri al-Maliki with 33 seats, then the Kurdistan Democratic Party led by Masoud Barzani with 31 seats.

Compared with 2018 results, The al-Fateh Alliance lost 31 seats, taking only 17 seats in the last elections.

The Framework and the Sadrist met frequently, but the main difference between the two sides still occurred.

On the shape of the government, al-Sadr insists on a majority government while the Framework suggested a consensus.



Posted by: Fred || 01/16/2022 00:00 || Comments || Link || E-Mail|| [55 views] Top|| File under: Govt of Iraq
Israel-Palestine-Jordan
Israel signs secret deal to transfer natural gas to Lebanon — TV
[IsraelTimes] In a first, Israel has signed an agreement to supply natural gas to Lebanon Hezbollahstan
...a formerly French, now an Iranian colony situated on the eastern Mediterranean, conveniently adjacent to Israel. ...
, Channel 12 news reports.

The network says the deal was brokered by US envoy

Amos Hochstein

and secretly signed this weekend. It will see Israel transfer gas from the

Leviathan field

to Jordan, from where it will be sent on to Lebanon by way of Syria.


Everyone gets a cut, but in the end they need Israel's goodwill as badly as Germany needs Russia's...

The agreement was approved by the United States and was also coordinated with Russian President Vladimir Putin
...President-for-Life of Russia. He gets along well with other presidents for life. He is credited with bringing political stability and re-establishing something like the rule of law, which occasionally results in somebody dropping dead from poisoning by polonium or other interesting substance. Under Putin, a new group of business magnates controlling significant swathes of Russia's economy has emerged, all of whom have close personal ties to him. The old bunch, without close personal ties to Putin, are in jail or in exile or dead from poisoning by polonium or other interesting substances...
, according to the report.

It says the deal was partly designed to provide Lebanon an alternative to Iran

...The nation is noted for spontaneously taking over other countries' embassies, maintaining whorehouses run by clergymen, involvement in international drug trafficking, and financing sock puppet militias to extend the regime's influence...
as it seeks to recover from a deep economic crisis.
However, the network said the move will require repairing and extending a gas line that flows from Syria to Lebanon, which could take several years.
Lebanon's Energy Ministry denies a report by Israel's Channel 12 news yesterday that said Israel has signed an agreement to indirectly pump natural gas to Lebanon to aid the crisis-hit nation, calling it "completely untrue."

"The Ministry of Energy and Water confirms that the gas supply agreement that is being worked on between the Lebanese government and the sisterly Egyptian government clearly and explicitly stipulates that the gas should come from Egypt, which owns large quantities of it, and consumes within the same country more than a hundred times what it will provide to Lebanon," the ministry says in a statement cited by local media.

"What is being circulated about the fact that the gas will be Israeli gas is totally and completely untrue," it adds.
Posted by: trailing wife || 01/16/2022 00:00 || Comments || Link || E-Mail|| [93 views] Top|| File under:
Sri Lanka
Hbeish Says 'Almost Certain' Hariri Won't Run in Elections
[An Nahar] It is "most likely" that al-Mustaqbal


... the Future Movement, political party led by Saad Hariri...


Movement leader ex-PM Saad Hariri

...Second son of Rafik Hariri, the Leb PM who was assassinated in 2005. He has was prime minister in his own right from 2009 through early 2011. He was born in Riyadh to an Iraqi mother and graduated from Georgetown University. He managed his father's business interests in Riyadh until his father's assassination. When his father died he inherited a fortune of some $4.1 billion, which won't do him much good if Hizbullah has him bumped off, too....
will not personally run in the upcoming parliamentary elections, MP Hadi Hbeish said.

"This information has become almost certain, while the issue of running in elections in the regions will be the subject of serious discussions with him," Hbeish added.
Posted by: Fred || 01/16/2022 00:00 || Comments || Link || E-Mail|| [51 views] Top|| File under: Hezbollah
Syria-Lebanon-Iran
SDF warn of ISIS financing operations in Rojava
[Rudaw] The Kurdish-led Syrian Democratic Forces (SDF) are wary of the international community seemingly turning a blind-eye on the Islamic State
...formerly ISIS or ISIL, depending on your preference. Before that they were al-Qaeda in Iraq, as shaped by Abu Musab Zarqawi. They're really very devout, committing every atrocity they can find in the Koran and inventing a few more. They fling Allah around with every other sentence, but to hear western pols talk they're not really Moslems....
's (ISIS) smuggling networks in Ottoman Turkish-controlled areas in northern Syria (

Rojava

), the force said on Friday.

In a

blurb

, the SDF said it was vigilant about the presence of militias in the region enabling the increasing presence of ISIS smuggling networks operating in and around the town of Sari Kani (

Ras al-Ain

).

One such militia allegedly supporting the activities of ISIS is the "

Abu al-Qa'qaa

" faction. Militias such as the "Abu al-Qa'qaa" function as networks facilitating the smuggling of people into The Sick Man of Europe Turkey

...the decaying remnant of the Ottoman Empire...
and using the funds to finance ISIS activities, according to the SDF.

The Kurdish-led force also expressed concern with "international inaction" with regards to the criminal networks in the Ottoman Turkish-occupied areas, warning about the growing danger of the terrorist organization and claiming such activities will "impede efforts to combat terrorism".

The SDF is the US-led coalition's main ally in the fight against ISIS in Syria.

ISIS conducted over 300 terrorist operations in northern Syria in 2021, killing hundreds. The terrorist group's re-emergence is raising significant concern and threatening the area's security.

Last November, an alleged ISIS financier was arrested in Syria's eastern province of Deir ez-Zor.
Posted by: trailing wife || 01/16/2022 01:20 || Comments || Link || E-Mail|| [69 views] Top|| File under: Islamic State
Hizbullah and Amal Announce Return to Cabinet
[An Nahar] Hizbullah
...Party of God, a Leb militia inspired, founded, funded and directed by Iran. Hizbullah refers to itself as The Resistance and purports to defend Leb against Israel, with whom it has started and lost one disastrous war to date, though it did claim victory...
and the Amal Movement on Saturday announced the end of their boycott of Cabinet sessions, citing "citizens' needs" and "the living situations of the Lebanese."


"Now everything will be right as rain"


Cabinet has not convened since October 14, when a stormy session was held in which the two Shiite parties demanded the removal of Beirut port blast investigator Judge Tarek Bitar over alleged bias.

"The Amal Movement and Hizbullah stress that they will continue to work for the rectification of the judicial course," the two parties said in a joint statement on Saturday.

"They call on the executive authority to act to rectify the current judicial course and abide by the constitution's stipulations," they added.

The two parties also noted that "the political and economic domestic crisis has reached an unprecedented level, with the major collapse in the Lebanese lira exchange rate, the deterioration of the public sector and the plummeting of wages and citizens' purchase power."

"Responding to the needs of honorable citizens and heeding the calls of the economic, professional and syndical sectors, and to prevent being accused of obstruction while we are the most keen on Lebanon Hezbollahstan

...Formerly inhabited by hardy Phoenecian traders, its official language is now Arabic, with the usual unpleasant side effects. ...
and its people and social security, we announce our approval to attend the Cabinet sessions dedicated to passing the state budget and discussing the economic recovery plan and everything related to improving the living situations of the Lebanese," Hizbullah and Amal added.

Prime Minister
Najib Miqati had recently announced that it is necessary to hold a Cabinet session to approve the state budget amid Lebanon's negotiations with the International Monetary Fund.


Posted by: Fred || 01/16/2022 00:00 || Comments || Link || E-Mail|| [60 views] Top|| File under: Hezbollah
Who's in the News
28
[untagged]
6
Islamic State
5
Tin Hat Dictators, Presidents for Life, & Kleptocrats
3
Commies
3
Govt of Iran
3
Taliban/IEA
3
Govt of Iraq
3
Sublime Porte
2
Banditti
2
Hezbollah
2
Houthis
2
Govt of Iran Proxies
1
Boko Haram (ISIS)
1
Fulani Herdsmen (Boko Haram)
1
PLO
1
al-Qaeda
1
[untagged]
1
Mob Rule
1
al-Shabaab (AQ)
1
Lashkar e-Taiba
1
Muslim Brotherhood
1
Ottoman Proxies
Bookmark
E-Mail Me
The Classics
The O Club
Rantburg Store
The Bloids
The Never-ending Story
Thugburg
Gulf War I
The Way We Were
Bio
Merry-Go-Blog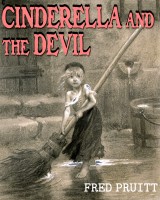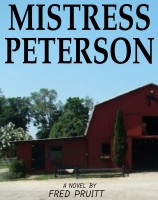 On Sale now!


A multi-volume chronology and reference guide set detailing three years of the Mexican Drug War between 2010 and 2012.

Rantburg.com and borderlandbeat.com correspondent and author Chris Covert presents his first non-fiction work detailing the drug and gang related violence in Mexico.

Chris gives us Mexican press dispatches of drug and gang war violence over three years, presented in a multi volume set intended to chronicle the death, violence and mayhem which has dominated Mexico for six years.
Click here for more information


Meet the Mods
In no particular order...


Steve White
Seafarious
Pappy
lotp
Scooter McGruder
john frum
tu3031
badanov
sherry
ryuge
GolfBravoUSMC
Bright Pebbles
trailing wife
Gloria
Fred
Besoeker
Glenmore
Frank G
3dc
Skidmark
Alaska Paul



Better than the average link...



Rantburg was assembled from recycled algorithms in the United States of America. No trees were destroyed in the production of this weblog. We did hurt some, though. Sorry.
44.192.47.87

Help keep the Burg running! Paypal: