Arabia
Israeli-made paper cups used in Saudi Hospital
EFL. Hat tip: Volokh Conspiracy
Paper cups with Hebrew writing disturbed both employees and medical staff at King Khaled National Guard Hospital on Saturday. The catering subcontractor for the hospital coffee shops began using them on Saturday after their usual supply ran out. "We were shocked and angry," said an employee. "How can Israeli products be allowed and how did they enter this hospital?" he asked.


That's for us to know and you to find out.


The Filipino employee who works in the Al-Musbah coffee shop asked: "Why is everybody mad about the cups?" He was told: "Because we're a bunch of bigots they are made in Israel!"


Ewwwwwww! Cooties!


According to hospital officials, the matter is being investigated and action will be taken. Saleh Al-Mazroi, executive director for operations at KKNGH, said the matter had been referred to authorities in Riyadh and was being dealt with.


Someone's gonna get stoned to death.


On the bottom of the paper cup was a website address and a telephone number. When Arab News looked at the website it was found to be in Hebrew though there were a few words of English: "Israeli disposable paper, plastic and foam dinnerware supplier for restaurants."
I went to the website. It opens with a bunch of annoying animations and sounds worthy of having a Fatwa against it. After that, well it's Greek Hebrew to Me.
Arab News contacted Ibrahim Al-Musbah, manager and owner, who said, "I thank you for informing me. I will look into it personally and the offending employee articles will be disposed of."

The paper cups were quickly withdrawn from use but might there not be other, less obvious, Israeli products in our shops and marketplaces?


Bwa-ha-ha-ha-ha-ha!
Posted by: Jackal || 09/01/2005 00:00 || Comments || Link || E-Mail|| [287 views] Top|| File under:
Britain
UK said to be indifferent to US plight
f British Prime Minister Tony Blair had not been vacationing in the Caribbean yesterday, it seems a safe bet he would have announced to the world that Britain feels deep sympathy for its freshly wounded ally, the United States.

He might have been wrong.

In fact, to judge by the reaction of some Londoners yesterday to Katrina's rising death toll, Britons seem to feel the United States is overdrawn on sympathy.

In an online discussion group set up by The Guardian newspaper, for example, one man sneered that George W. Bush will "blame global warming, or 'ecological terrorism' for this extreme weather event." Another said the disaster will be all the worse because the National Guard, which so often helps in relief operations, "is in Iraq to provide for the comfort of U.S. occupation forces."

And there was much snickering over which wing nut televangelist will attribute the devastation of New Orleans to Genesis 6:13, in which God, about to flood the sinful Earth, tells Noah: "The end of all flesh is come before me ... behold, I will destroy them with the Earth."

When bombers struck London's transport system on July 7, Mr. Bush stood respectfully behind Mr. Blair for a news conference at the G8 summit in Scotland. It was a pose that spoke to the special relationship the countries share as fiercely principled allies in an unpopular war.

In the days that followed, the floral tributes that piled up in Tavistock Square and King's Cross came in large part from tourists, especially Americans. The scene was much the same that day at the British embassy in Washington, D.C., where one man carried a sign saying, "Today We Are All British."

And yet yesterday, as London's afternoon tabloids told of 55 dead and counting -- almost exactly the July 7 death toll -- there was not a tribute to be found.

At St. Paul's Cathedral, a meagre stream of tourists passed without stopping through the American Memorial Chapel, leaving votive candles unlit.

Grosvenor Square in tony Mayfair was full of people enjoying a hot August sun, but there were no flowers at the foot of Roosevelt's statue. And at the U.S. embassy, the metal fencing was completely empty of condolence cards.

Not that consular staff invited sympathy. Their flag flew at full staff, and anyone who tried to plant a bouquet would have been challenged by a heavily armed police officer. But it seemed incongruous that such a calamity could pass unnoticed in an allied capital.

One woman who joined the Guardian discussion group struck a conciliatory note for those whose disdain for the war on terror seems to have hardened their hearts. "I lived in America once," she wrote, "and whatever my feelings about the current administration, I have great memories of Americans' kindness and hospitality. We need to pray for, or at least to wish well tonight, the people of Louisiana."
Posted by: Dan Darling || 09/01/2005 01:04 || Comments || Link || E-Mail|| [451 views] Top|| File under:
Caribbean-Latin America
Greater Venezuela
In recent months Venezuelan leaders, including the country's demagogic president, Hugo Chavez, have made numerous public statements about the "reunification" of the islands of the Dutch West Indies (Aruba, Bonaire, and Curaçao) with Venezuela. Venezuelan violations of Dutch air space and territorial waters, including illegal over flights by military aircraft, have occurred with some frequency. In addition, Venezuelan authorities have urged residents of the islands to form "Bolivarian" cells, in support of eventual "reunification."

The Netherlands is taking these Venezuelan actions seriously. In addition to scheduling a meeting between a high level Dutch official and Chavez in a couple of weeks, the Dutch have reinforced their West Indian garrison (with consists of a small naval contingent, a battalion of infantry, and some helicopters) with a flight of F-16s. The Dutch government also intends to take the matter up with the European Union, where they are likely to be supported by Britain (given that some other territories on which Venezuela is laying claims, such as Trinidad & Tobago and Guyana, are members of the Commonwealth) and France (which also has overseas territories in the Caribbean).


Added last paragraph of story


The islands are legally integral parts of the national territory of The Netherlands. The inhabitants, most of whom are of African or mixed Afro-European descent, are fully represented in the Dutch parliament. None of the local political parties or leaders support either independence or annexation to Venezuela. This call for the creation of "Greater Venezuela" has no basis in historical fact, and is mainly another ploy by the Chavez to entertain in Venezuelan supporters. Chavez is joining with his new friend, Cuban dictator Fidel Castro, in opposing colonialism in the Caribbean. This ignores the fact that the "colonies" are democratic and prosperous. Castro has been going on about this for decades, with little to show for it. It's unlikely that Chavez will do any better.
Posted by: ed || 09/01/2005 10:15 || Comments || Link || E-Mail|| [355 views] Top|| File under:
Chavez blasts Bush on Katrina
Venezuelan President Hugo Chavez, a vocal critic of the U.S. government, on Wednesday called President Bush a "cowboy" who had failed to manage the Hurricane Katrina disaster and evacuate victims.

"That government had no evacuation plan, it is incredible, the first power in the world that is so involved in Iraq ... and left its own population adrift," Chavez said in a cabinet meeting broadcast live on television.

His remarks came as U.S. authorities evacuated thousands of people from New Orleans and after Bush said it would take years to recover from flooding caused by Hurricane Katrina. "That man, the king of vacations ... the king of vacations in his ranch said nothing but, you have to flee, and didn't say how ... that cowboy, the cowboy mentality," said Chavez, chuckling in a reference to Bush without naming him directly.

Chavez, an outspoken populist who calls Cuba's Fidel Castro an ally, often lambastes what he calls Washington's failed imperialist policies. He says the Bush administration is trying to assassinate him and calls the U.S. president "Mr. Danger."

The Venezuelan president, applauded by supporters for his self-proclaimed socialist revolution to fight poverty, has offered to send cheap fuel, humanitarian aid and relief workers to the disaster area. Venezuelan state oil firm PDVSA has offered $1 million from its U.S.-based refinery unit Citgo for relief efforts.
Posted by: Dan Darling || 09/01/2005 01:00 || Comments || Link || E-Mail|| [260 views] Top|| File under:
China-Japan-Koreas
Chinese activist warns of nuclear war
From Bill Gertz



China is preparing for nuclear war with the United States over Taiwan, and a conflict is likely in the near future because of divisions among Beijing's leaders, a Chinese democracy activist says.

Wei Jingsheng, a leading international advocate for political reform in China, said in an interview with The Washington Times that President Bush and other U.S. leaders do not fully understand the chance of a conflict breaking out and must do more to avert it.

"Sino-U.S. relations are reaching a crucial point and most of the American public does not know about," said Mr. Wei, who spent almost 18 years in Chinese prisons before his release in 1997. "The United States needs to pay more attention to the possibility of nuclear war with China."

Mr. Wei said he has heard from government officials in China, including some within the military, who are worried by the growing chance of a nuclear war.

Recent Chinese military exercises and a Chinese general's threat to use nuclear missiles against U.S. cities are two signs of the danger, said Mr. Wei, who has an office in Washington.

"In the past, China may have felt that it was not time for them to confront the U.S.," Mr. Wei said. "Now, things are different. Now the Chinese feel that they need to use these kind of nuclear threats. China is very serious about that. The nuclear threat from China is a substantial threat, not theoretical."

The comments come as Chinese President Hu Jintao is set to visit Washington next week. They also echo Pentagon concerns that China is preparing to attack Taiwan, also known as the Republic of China, in the next few years.

Mr. Wei also said that social unrest is growing rapidly in China and that hundreds of demonstrations in recent months have weakened Communist Party rule.

In Chinese history, he said, unrest has been a sign that a ruler is about to fall, prompting concern among Beijing's communist leaders.

China's leadership is divided by factions headed by Mr. Hu and former President Jiang Zemin, Mr. Wei said. Additionally, there are elements within the military who think that a war to retake Taiwan should begin as soon as possible, Mr. Wei said.

"There are many conflicts within the military," he noted.
Politically, differences between Mr. Hu and Vice President Zeng Qinghong, who in the past was considered a Jiang loyalist, appear to have been resolved temporarily, Mr. Wei said.

The accommodation appears related to a decision to use force in the future against Taiwan, Mr. Wei said, adding that Mr. Hu favors a conflict as a way to consolidate power over the military. Growing nationalist sentiment in China also has led to public calls for war over Taiwan.

"Many wars in the past have started from such conditions," he said. To avert war, Mr. Wei urged the Bush administration to put more pressure on China's government in the area of human rights and trade, try to influence the Chinese military by finding and supporting anti-war military leaders and drive a wedge between China and the communist government in North Korea.

"The goal should be to reduce the voice of the people who want to go to war," he said.


Posted by: Captain America || 09/01/2005 01:48 || Comments || Link || E-Mail|| [269 views] Top|| File under:
Europe
Turkish Moslems Debate With Turkish Christians About Religion
From Compass Direct
Bektas Erdogan never expected his Christian faith of 11 years to jeopardize his career as a fashion designer in Turkey. Hired five months ago by a designer jeans company in the Beyazit district of Istanbul, Erdogan was assured by his Muslim boss that he would be evaluated on the basis of his work, not his religion.

After his first collection sold successfully in Russia, Erdogan thought the phone call he received earlier this month from his employer -- asking him to come to work on a Sunday afternoon .... that evening at the shop, his supervisor angrily accused him of "missionary work" and "brainwashing." With the help of two employees and a relative, he beat Erdogan for two hours. The men repeatedly struck the designer's head and face with their fists and the butt of a pistol. Three times Erdogan's boss attempted to shoot him, but the gun failed to fire. ....

Erdogan did not report the August 7 incident to the police, fearing that his boss' ties with local officials might make him the target of further aggression. He also felt that once the authorities learned he was a Christian, they would be unwilling to help. He believes that his employer's anger stemmed from shop employees' interest in Christianity. During his last three months at the job, Erdogan said, "Almost every meal [at work] became a question-and-answer session about my religion."

On the same day ... Istanbul police beat two Protestant converts in their early twenties and told them they could not be both Turks and Christians.

Umit and Murat-Can, who asked to have their last names withheld, were on their way to one of Istanbul's 25 Turkish-speaking Protestant churches on August 7 when they saw American David Byle and his 3-year-old daughter surrounded by a small crowd of police and civilians. Byle had been exercising the legal right to distribute Christian tracts on Istiklal Caddesi, one of Istanbul's main pedestrian thoroughfares, when two plainclothes policemen accosted him. One of them grabbed his chin and shouted at him for distributing literature, quickly drawing a crowd of police and passersby.

When the two Christians tried to intervene on behalf of Byle ... about 15 policemen forced Umit to the ground, where they kicked and hit him before handcuffing him and carrying him inside a nearby building. .... The policemen continued to beat Umit .... After finding 100 Christian tracts in Murat-Can's backpack, police accused the youths of being "missionaries" who were bent on "dividing Turkey." ....

In another incident last month in Eskisehir three strangers ... assaulted Protestant Salih Kurtbas. They attacked him from behind at 6 p.m. as he waited for an anonymous caller who had asked to meet and discuss Christianity. Shortly after arriving home with a bloody nose, split lip, black eyes and a swollen ear, he received an irate phone call from his attackers. They accused him of missionary activity and threatened to kill anyone associated with a local U.S. businessman whom they claimed was spreading Christian propaganda. .... Kurtbas didn't even think of going to the police, explaining, "If they found out that I was a Christian, nothing good would have come of it." ....

The emerging community of an estimated 3,500 Turkish Protestants challenges the centuries-old perception that to be a Turk is to be a Muslim. Over the last 10 months, violence against Protestant Christians in Turkey has become publicly visible ....
Posted by: Mike Sylwester || 09/01/2005 00:00 || Comments || Link || E-Mail|| [272 views] Top|| File under:
Live Blogging From New Orleans: The Interdictor
Recommended; it's a weblog by a former military guy now working for the hosting company Zipa who I will probably look into using in the future, given the way they've worked at keeping going despite a Category 3 storm and a category 5 foulup that might actually become the film Mad Max: Beyond Superdome. He also has a webcam up, with various mirror locations.

This journal has become the Survival of New Orleans blog. In less perilous times it was simply a blog for me to talk smack and chat with friends. Now this journal exists to share firsthand experience of the disaster and its aftermath with anyone interested.

You can reach me on ICQ at 21710340 if you're so inclined.

I run a live feed at mms://204.251.3.10:2864 (port is subject to change every time I restart the cam.)

The live feed is being rebroadcast by the heroic freedom fighters at mises.org, so if you can't access it above, try this one: http://old.mises.org:88/NO2

American Red Cross - DirectNIC - vonmises.org - FAQ (Coming Soon)

If you want to link to my blog, please use this URL: http://mgno.com/

IRC channel has been opened: IRC is on irc.freenode.net in #interdictor - #interdictor-scanner for transcript of NG radio and #interdictor-digest for discussion.

Photos can be found here: http://sigmund.biz/kat/index.html Media has permission to use the photos with credit to DirectNIC.com

New Orleans LA post-Katrina Intel dissemination wiki.

Thank you NextGenStats for helping out.
Posted by: Phil Fraering || 09/01/2005 19:04 || Comments || Link || E-Mail|| [267 views] Top|| File under:
New Orleans descends into full anarchy
Storm victims were raped and beaten, fights and fires broke out, corpses lay out in the open, and rescue helicopters and law enforcement officers were shot at as flooded-out New Orleans descended into anarchy Thursday. "This is a desperate SOS," the mayor said.

Anger mounted across the ruined city, with thousands of storm victims increasingly hungry, desperate and tired of waiting for buses to take them out.

"We are out here like pure animals. We don't have help," the Rev. Issac Clark, 68, said outside the New Orleans Convention Center, where corpses lay in the open and the and other evacuees complained that they were dropped off and given nothing — no food, no water, no medicine.

About 15,000 to 20,000 people who had taken shelter at the convention center to await buses grew increasingly hostile. Police Chief Eddie Compass said he sent in 88 officers to quell the situation at the building, but they were quickly beaten back by an angry mob.

"We have individuals who are getting raped, we have individuals who are getting beaten," Compass said. "Tourists are walking in that direction and they are getting preyed upon."

In hopes of defusing the unrest at the convention center, Mayor Ray Nagin gave the refugees permission to march across a bridge to the city's unflooded west bank for whatever relief they can find. But the bedlam at the convention center appeared to make leaving difficult.

A military heliocpter tried to land at the convention center several times to drop off food and water. But the rushing crowd forced the choppers to back off. Troopers then tossed the supplies to the crowd from 10 feet off the ground and flew away.

National Guardsmen poured in to help restore order and put a stop to the looting, carjackings and gunfire that have gripped New Orleans in the days since Hurricane Katrina plunged much of the city under water.

In a statement to CNN, Nagin said: "This is a desperate SOS. Right now we are out of resources at the convention center and don't anticipate enough buses. We need buses. Currently the convention center is unsanitary and unsafe and we're running our of supplies."

In Washington,
Homeland Security Secretary
Michael Chertoff said the government is sending in 1,400 National Guardsmen a day to help stop looting and other lawlessness in New Orleans. Already, 2,800 National Guardsmen are in the city, he said.

But across the flooded-out city, the rescuers themselves came under attack from storm victims.

"Hospitals are trying to evacuate," said Coast Guard Lt. Cmdr. Cheri Ben-Iesan, spokesman at the city emergency operations center. "At every one of them, there are reports that as the helicopters come in people are shooting at them. There are people just taking potshots at police and at helicopters, telling them, `You better come get my family.'"

Some Federal Emergency Management rescue operations were suspended in areas where gunfire has broken out, Homeland Security spokesman Russ Knocke said in Washington. "In areas where our employees have been determined to potentially be in danger, we have pulled back," he said.

A National Guard military policeman was shot in the leg as he and a man scuffled for the MP's rifle, police Capt. Ernie Demmo said. The man was arrested.

"These are good people. These are just scared people," Demmo said.

Outside the Convention Center, the sidewalks were packed with people without food, water or medical care, and with no sign of law enforcement. Thousands of storm refugees had been assembling outside for days, waiting for buses that did not come.

At least seven bodies were scattered outside, and hungry people broke through the steel doors to a food service entrance and began pushing out pallets of water and juice and whatever else they could find.

An old man in a chaise lounge lay dead in a grassy median as hungry babies wailed around him. Around the corner, an elderly woman lay dead in her wheelchair, covered with a blanket, and another body lay beside her wrapped in a sheet.

"I don't treat my dog like that," 47-year-old Daniel Edwards said as he pointed at the woman in the wheelchair. "I buried my dog." He added: "You can do everything for other countries but you can't do nothing for your own people. You can go overseas with the military but you can't get them down here."

The street outside the center, above the floodwaters, smelled of urine and feces, and was choked with dirty diapers, old bottles and garbage.

"They've been teasing us with buses for four days," Edwards said.

People chanted, "Help, help!" as reporters and photographers walked through. The crowd got angry when journalists tried to photograph one of the bodies, and covered it over with a blanket. A woman, screaming, went on the front steps of the convention center and led the crowd in reciting the 23rd Psalm.

John Murray, 52, said: "It's like they're punishing us."

The Superdome, where some 25,000 people were being evacuated by bus to the Houston Astrodome, descended into chaos as well.

Huge crowds, hoping to finally escape the stifling confines of the stadium, jammed the main concourse outside the dome, spilling out over the ramp to the Hyatt hotel next door — a seething sea of tense, unhappy, people packed shoulder-to-shoulder up to the barricades where heavily armed National Guardsmen stood.

At the front of the line, heavily armed policemen and guardsmen stood watch and handed out water as tense and exhausted crowds struggled onto buses. At the back end of the line, people jammed against police barricades in the rain. Luggage, bags of clothes, pillows, blankets were strewn in the puddles.

Many people had dogs and they cannot take them on the bus. A police officer took one from a little boy, who cried until he vomited. "Snowball, snowball," he cried. The policeman told a reporter he didn't know what would happen to the dog.

Fights broke out. A fire erupted in a trash chute inside the dome, but a National Guard commander said it did not affect the evacuation. After a traffic jam kept buses from arriving at the Superdome for nearly four hours, a near-riot broke out in the scramble to get on the buses that finally did show up.

Col. Henry Whitehorn, head of state police, said authorities are working on establishing a temporary jail to hold people accused of looting and other crimes. "These individuals will not take control of the city of New Orleans," he said.

The first of hundreds of busloads of people evacuated from the Superdome arrived early Thursday at their new temporary home — another sports arena, the Houston Astrodome, 350 miles away.

But the ambulance service in charge of taking the sick and injured from the Superdome suspended flights after a shot was reported fired at a military helicopter. Richard Zuschlag, chief of Acadian Ambulance, said it was too dangerous for his pilots.

The military, which was overseeing the removal of the able-bodied by buses, continued the ground evacuation without interruption, said National Guard Lt. Col. Pete Schneider. The government had no immediate confirmation of whether a military helicopter was fired on.

Terry Ebbert, head of the city's emergency operations, warned that the slow evacuation at the Superdome had become an "incredibly explosive situation," and he bitterly complained that FEMA was not offering enough help.

"This is a national emergency. This is a national disgrace," he said. "FEMA has been here three days, yet there is no command and control. We can send massive amounts of aid to tsunami victims, but we can't bail out the city of New Orleans."

In Texas, the governor's office said Texas has agreed to take in an additional 25,000 refugees from Katrina and plans to house them in San Antonio, though exactly where has not been determined.

In Washington, the White House said
President Bush will tour the devastated Gulf Coast region on Friday and has asked his father and former
President Clinton to lead a private fund-raising campaign for victims.

The president urged a crackdown on the lawlessness.

"I think there ought to be zero tolerance of people breaking the law during an emergency such as this — whether it be looting, or price gouging at the gasoline pump, or taking advantage of charitable giving or insurance fraud," Bush said. "And I've made that clear to our attorney general. The citizens ought to be working together."

On Wednesday, Mayor Ray Nagin offered the most startling estimate yet of the magnitude of the disaster: Asked how many people died in New Orleans, he said: "Minimum, hundreds. Most likely, thousands." The death toll has already reached at least 126 in Mississippi.

If the estimate proves correct, it would make Katrina the worst natural disaster in the United States since at least the 1906 San Francisco earthquake and fire, which was blamed for anywhere from about 500 to 6,000 deaths. Katrina would also be the nation's deadliest hurricane since 1900, when a storm in Galveston, Texas, killed between 6,000 and 12,000 people.

Nagin called for a total evacuation of New Orleans, saying the city had become uninhabitable for the 50,000 to 100,000 who remained behind after the city of nearly a half-million people was ordered cleared out over the weekend.

The mayor said that it will be two or three months before the city is functioning again and that people would not be allowed back into their homes for at least a month or two.

"We need an effort of 9-11 proportions," former New Orleans Mayor Marc Morial, now president of the Urban League, said on NBC's "Today" show.

"A great American city is fighting for its life," he added. "We must rebuild New Orleans, the city that gave us jazz, and music, and multiculturalism."

Lt. Gov. Mitch Landrieu toured the stricken areas said rescued people begged him to pass information to their families. His pocket was full of scraps of paper on which he had scribbled down their phone numbers.

When he got a working phone in the early morning hours Thursday, he contacted a woman whose father had been rescued and told her: "Your daddy's alive, and he said to tell you he loves you."

"She just started crying. She said, `I thought he was dead,'" he said.
Posted by: Dan Darling || 09/01/2005 18:04 || Comments || Link || E-Mail|| [296 views] Top|| File under:
Gunmen target New Orleans medical convoy
New Orleans' Charity Hospital halted efforts to evacuate its patients after it came under sniper fire, according to Dr. Tyler Curiel, who witnessed the incidents.

The attack came as New Orleans Mayor Ray Nagin issued "a desperate SOS" for the thousands of people stranded in and around the city's convention center with no food or water and fading hope.

Curiel and his National Guard escorts, were returning to the hospital after dropping off patients at nearby Tulane Medical Center, when someone started shooting at their convoy of Humvees.

"We were coming in from a parking deck at Tulane Medical Center, and a guy in a white shirt started firing at us," Curiel said. "The National Guard (troops), wearing flak jackets, tried to get a bead on this guy. "

The incident happened around 11:30 a.m. (12:30 p.m. ET). About an hour later, another gunman opened fire at the back of Charity Hospital.

"We got back to Charity Hospital with with food from Tulane and we said, 'OK the snipers are behind us, let's move on,'" Curiel said. "We started loading patients (for transport) and 20 minutes later, shots rang out."

The National Guard soldiers told staff to get away from the windows, and evacuations were halted.

Charity Hospital has no electricity, no water and the only food available is couple of cans of vegetables and graham crackers.

Evacuations by boat were halted after armed looters threatened medics, and overturned one of their boats.

The sniper attacks were the latest incidents of violence that have disrupted efforts to help people in the flooded city.

CNN's Chris Lawrence described "many, many" bodies, inside and outside the facility on New Orleans' Riverwalk. (Watch report on the desperate conditions at the convention center -- 4:36 )

"There are multiple people dying at the convention center," Lawrence said. "There was an old woman, dead in a wheelchair with a blanket draped over her, pushed up against a wall. Horrible, horrible conditions.

"We saw a man who went into a seizure, literally dying right in front of us."

In a statement Thursday, Nagin said that "the convention center is unsanitary and unsafe and we are running out of supplies for (15,000 to 20,000) people."

He said the city would allow people to march up the Crescent City Connection to the Westbank Expressway in an effort to find help.

People were "being forced to live like animals," Lawrence said, surrounded by piles of trash and feces.

He said thousands of people were just laying in the ground outside the building -- many old, or sick, or caring for infants and small children.

Video from the scene showed a group chanting 'we want help, we want help,' as mothers tried to console their tired and hungry children.

More people were arriving at the center, walking south along Canal Street. The route north to the Superdome is blocked by chest-deep water.

The convention center was used as a secondary shelter when the Louisiana Superdome was overwhelmed.

As reports indicated a mounting death toll in New Orleans, U.S. Sen. Mary Landrieu said that "we understand there are thousands of dead people" in Louisiana, according to media reports.

A Louisiana National Guard official told CNN Thursday morning that between 50,000 and 60,000 people had converged at evacuation points near the Superdome hoping to get on one of the buses out of town.

"It's no longer just evacuees from the Superdome, as citizens who were holed up in high-rise office buildings and hotels saw buses moving into the dome, they realized this is an evacuation point," Lt. Col. Pete Schneider of the Louisiana National Guard said.

Desperation was evident as the buses rolled out. State Sen. Robert Marionneaux recounted a story about a woman near the Superdome who handed her 2-month-old baby to someone who had managed to get on a bus to Houston, begging her to take care of the baby. CNN could not independently verify his account.

Homeland Security Secretary Michael Chertoff denied reports that rescue efforts in New Orleans had been halted for security reasons Thursday, saying those operations "are continuing in full force."

"We are going to continue to increase the tempo of that program until we've cleared people out of the Superdome and we've cleared people out of New Orleans," he said.

Chertoff said that the Coast Guard has rescued about 3,000 people from flooded areas in New Orleans and the surrounding parishes.

Houston has offered to house about 25,000 people in the Astrodome. San Antonio, Texas, has agreed to take another 25,000 people, officials said Thursday. Schneider said that officials were looking for additional locations.

Widespread looting and random gunfire have been reported across New Orleans. Police told CNN that groups of armed men roamed the streets overnight.

Officers told CNN they lacked manpower and steady communications to properly do their jobs -- and that they needed help to prevent the widespread looting and violence now prevalent in the city.

A police officer working in downtown New Orleans said police were siphoning gas from abandoned vehicles in an effort to keep their squad cars running, CNN's Lawrence reported.

The officer said police are "on their own" for food and water, scrounging up what they can from anybody who is generous enough to give them some -- and that they have no communication whatsoever. Police also told CNN they were removing ammunition from looted gunshops in an effort to get it off the streets.

The Pentagon said that by next week 24,000 troops would be on the ground to assist in recovery efforts, including 8,600 National Guard members by Friday who could be put to work in law enforcement. (See video on Pentagon response -- 2:14)

President Bush, in an interview on ABC's "Good Morning America," said that their should be "zero tolerance of people breaking the law during an emergency such as this."

He promised a rapid federal response to the disaster.

The breadth of the brutality of Hurricane Katrina became clearer as more death toll figures began to filter in from Mississippi's coastal region.

Authorities said at least 185 people died in Monday's Category 4 storm.

In Hancock County alone, Sheriff Eddie Jennings put the death toll at 85, with 60 people dead in Pearlington, 22 in Waveland, two in Bay St. Louis and one body that had washed up on the beach.

In neighboring Harrison County, which is home to Gulfport and Biloxi, authorities reported 100 bodies had been found, an emergency official in the state capital, Jackson, told CNN.
Posted by: Dan Darling || 09/01/2005 16:40 || Comments || Link || E-Mail|| [317 views] Top|| File under:
People venture outside Keesler shelters
For the first time since Hurricane Katrina forced them into shelters, 6,000 people at Keesler Air Force Base, Miss., ventured outside for a breath of fresh air. That was late in the day on Aug. 30, just after eating their first hot meal since the devastating hurricane nearly blew the base and that section of the Gulf Coast off the map. People stood in line for up to two hours to get their first hot food in days, said Lt. Col. Claudia Foss, the 81st Training Wing spokesperson. "We were able to feed 6,000 people at one dining facility," she said. Then, after being cooped up for days, families just wanted to go outside and get some fresh air. "The kids were all anxious to get out of the shelters and play," she said.

But that somewhat festive mood ended for most Aug. 31 when families who live on the training base got to visit their homes for the first time since they evacuated them late last week. Most of the base housing area along the Bay of Biloxi shoreline is uninhabitable because of water damage caused by the tidal surge, said Colonel Foss, whose house was among those heavily damaged. However, there has been little time to ponder the damage. Most people have been concerned with just making it past the storm, Colonel Foss said. And after the hurricane swept past, people working to get the base back on track have been too focused on that to worry much about their homes, she said. However, that is not the case with their families, she said. Most are anxious about what they will find when they return home.

"(Aug. 31) is the first day folks are actually going to look at their homes -- to assess (the damage)," the colonel said. "So today is going to be very emotional." She said special life skills teams are standing by to help people cope with their losses. Afterward, base officials will determine where to lodge people once they can leave the base's seven shelters. Some will have to move to another shelter on the base, or "whatever is available," she said.

The tidal surge that followed the hurricane's high winds devastated the base. Nearly every building received damage. Many roads still remain chocked with debris. And there is no electrical power available, except that provided by emergency generators to critical buildings. Communications are minimal and only Defense Systems Network telephones work. "We can't call commercially from here," Colonel Foss said. Outside the base's main gate the destruction is catastrophic. The city of Biloxi, Miss., is flooded, and the hurricane erased many parts of the nearby Gulf Coast. It is the same in Louisiana and Alabama.

Television images are of the destruction of New Orleans, which is now under a state of martial law. Military helicopters are picking up people stranded on rooftops. Clean water and power are gone. Food supplies and gas and ice are dwindling fast and sewage is backing up in many coastal cities and towns. A railway runs past the Keesler front gate. And past the tracks is Highway 90. That was the way it was before Katrina struck. That is all "basically a coastline now," Colonel Foss said.

About an hour east of the base, Lake Pontchartrain continues to flood New Orleans, which is more than 80-percent underwater. There is no potable water available and Louisiana state officials have declared a state of martial law. "We do have drinking water. We do have the sewage system up and running," the colonel said. And more help is arriving at the base. The Air Force has mobilized to help the people at Keesler and the entire area, if needed. Commanders of other Air Force bases have pledged their support. And Air Mobility Command C-17 Globemaster III and C-5 Galaxy aircraft are flying relief equipment to the airport at Lafayette, La.

On Aug. 30, a C-130 Hercules and C-17 landed to medevac 25 hospital patients and 31 pregnant women in their third trimester to Wilford Hall Medical Center at Lackland AFB, Texas. "We're getting a lot of great help," the colonel said.
Posted by: Steve || 09/01/2005 15:21 || Comments || Link || E-Mail|| [268 views] Top|| File under:
Stop Your Whining -- and Start Pumping
BY JAMES LILEKS

Oh, stop complaining about high gasoline prices. Adjusted for inflation, gas is still not as costly as it would have been in A.D. 27, when the cost of pumping by hand and straining light sweet crude through slave livers would have been ruinous. And it's still cheaper than it was in 1981, before Ronald Reagan brought the price down by firing the air traffic controllers, who stopped driving to work and thus reduced demand. Or something like that. In any case, it could be worse.

What's that, you say? You live in the present, and hence are disinclined to accept windy bromides about historical trends? Well, you have a point.

So what to do about our gas crisis? The options are few, but clear. Start with this: The government cuts taxes on gas to put money back in people's pockets, and reduces the regulatory obstacles to new refinery construction.

(Pause)

(Snicker)

(Gales of laughter; wiping tears from eyes)

Oh, that's a good one, isn't it. OK, let's consider some serious ideas:

-- Drive less. Especially you people in North Dakota who insist on getting in the car to go five miles in sleet just to pick up some medicine. Buy your pills online, and let UPS deliver it. Their trucks run on pixie dust.

-- Alternative fuels. Go ahead, come up with a substitute; no one's stopping you. Except of course the oil company Black Ops teams. Last week they took out a dude who invented an engine that ran on hemp and turkey guts. True, man. Read it on the Internet. That's why there's no substitute for gas right now; it has nothing to do with technological and distribution barriers. It's all those Texaco assassins.

-- Confiscate Iraq's oilfields. As long as we're going to be accused of fighting a war for oil, might as well get some gas out of it. The Iraqi government is subsidizing gas for its own people; odd we don't get some benefit. It's as if we think forging a constitution and birthing a civil society are more important than diverting Iraqi crude to American cars. As "The Simpsons"' Comic Book Guy would say: Worst. Imperialists. Ever.

-- Drill! Drill everywhere! Not just Alaska, but California. Florida, too. To heck with what Jeb Bush wants; put those platforms so close to the coast you could incorporate them into golf courses. Drill in Central Park if you have to. Would the aesthetic damage be more important than the economic damage caused by high oil costs?

Depends on whom you ask. New Yorkers, who think Manhattan runs on ego juice distilled from brokers and real-estate moguls, say YES. Because oil is bad and ugly and gives the Arctic Ice Shelf cancer. But drilling no longer requires big, gushing structures that look like an Eiffel Tower for hillbillies. You could probably hide a drill in a nice office building. It would look peculiar in the Arctic National Wildlife Refuge, granted; the caribou would have trouble breeding because they'd never get past lobby security. But in New York, who'd know?

Doesn't matter: For some, it's not just the sight of a drilling rig that offends. It's the moral stain inherent in oil production, an ethical taint that touches everything. OK, then: Give the nation's artists free hand to decorate the derricks as they please. Funded by the National Endowment for the Arts. It would cause some people to seize up and fall over. Must ... hate ... derrick ... yet ... derrick ... is ... culturally ... transgressive. Does ... not ... compute.

-- Nuclear power. You know, like the French. Heck, it's so great even the Iranians want it, and surely anyone who's got the international trademark on "Death to America" must be on to something.

To sum up: We could drill more, build more domestic refineries, build new nuke plants and slash government taxes on gas. Or we could have federal mandates on fuel economy and carpooling, so you're forced to sit in a tiny box arguing about the radio with a stranger who applies Brut with a hose. Sure, you lose some freedom, but ANWR remains pristine, and Malibu beach houses don't have their sunsets spoiled.

The owners will wave thanks as they pass overhead in their private jets.
Posted by: Steve || 09/01/2005 14:54 || Comments || Link || E-Mail|| [282 views] Top|| File under:
'Fats' Domino Missing in New Orleans
Before NBC, MTV, or anyone else puts on a telethon to help victims of Hurricane Katrina, they might want to explore some ancillary issues. To wit: New Orleans is a city famous for its famous musicians, but many of them are missing. Missing with a capital M.

To begin with, one of the city's most important legends, Antoine "Fats" Domino, has not been heard from since Monday afternoon. Domino's rollicking boogie-woogie piano and deep soul voice are not only part of the Rock 'n' Roll Hall of Fame but responsible for dozens of hits like "Blue Monday," "Ain't That a Shame," "Blueberry Hill" and "I'm Walking (Yes, Indeed, I'm Talking)." Domino, 76, lives with his wife Rosemary and daughter in a three story pink-roofed house in New Orleans' 9th ward, which is now underwater. On Monday afternoon, Domino told his manager, Al Embry of Nashville, that he would "ride out the storm" at home. Embry is now frantic. Calls have been made to Louisiana Governor Kathleen Blanco's office and to various police officials and though there's lots of sympathetic response, the whereabouts of Domino and his family remain a mystery.

In the meantime, another important Louisiana musician who probably hasn't been asked to be in any telethons is the also legendary Allen Toussaint. Another Rock Hall member, Toussaint wrote Patti Labelle's hit "Lady Marmalade" and Dr. John's "Right Place, Wrong Time." His arrangements and orchestrations for hundreds of hit records, including his own instrumentals "Whipped Cream" and "Java" are American staples. (He also arranged Paul Simon's hit, "Kodachrome.") Last night, Toussaint was one of the 25,000 people holed up at the New Orleans Superdome hoping to get on a bus for Houston's Astrodome. I know this because he got a message out to his daughter, who relayed to it through friends.

Also not heard from by friends through last night: New Orleans's "Queen of Soul," Irma Thomas, who was the original singer of what became the Rolling Stones' hit, "Time is On My Side." Let's hope and pray it is, because while the Stones roll through the U.S. on their $450-a-ticket tour, Thomas is missing in action. Her club, The Lion's Den is underwater, as are all the famous music hot spots of the city.

Similarly, friends are looking for Antoinette K-Doe, widow of New Orleans wild performer Ernie K-Doe. The Does have a famous nightspot of their own on N. Claiborne Avenue, called the Mother-in-Law Lounge, in honor of Ernie's immortal hit, "The Mother-in-Law Song." Ernie K-Doe, who received a 1998 Pioneer Award from the Rhythm and Blues Foundation, died in 2001 at age 65.

Dry and safe, but in not much better shape, is the famous Neville family of New Orleans. Aaron Neville and many members of the family evacuated on Monday to Memphis, where they are now staying in a hotel. But most of the Nevilles' homes are destroyed, reports their niece and my colleague at "A Current Affair," Arthel Neville. She went down to her hometown yesterday and called me from a boat that was trying to get near town. "This isn't like having two feet of water in your basement," she said, holding back tears. "Everything is destroyed. I am just so lucky to have been born here and to have had the experience of New Orleans." She confirmed that there had been rumors of dead bodies floating around her Uncle Aaron's house yesterday. So far the Nevilles are unannounced to participate in Friday's TV show.

And still there are plenty of other famous musicians associated with New Orleans who would probably like to be on TV if they're high and dry. The Marsalis family comes from the city, and they've played at most of the well known clubs like Tipitina's, The Maple Leaf, Preservation Hall and Muddy Waters. New Orleans is also one of the few cities with a House of Blues. And Jimmy Buffet's Margharitaville Café chain has a local franchise that is still an attraction. New Orleans's trademark sounds are Cajun and Zydeco. So far none of the listed benefits have named an act that plays that kind of music.
Posted by: Steve || 09/01/2005 09:58 || Comments || Link || E-Mail|| [391 views] Top|| File under:
Al-Reuters on the situation in Biloxi, Mississippi
For about a decade this gaming town on Mississippi's Gulf Coast has been the place to be in the state if you were poor, down on your luck or simply looking for work. That changed on Monday when Hurricane Katrina came ashore, leveling hundreds if not thousands of houses, stores and commercial buildings and killing scores of residents.

In the devastated streets and atop the rubble piles where their homes once stood, a bitter refrain is increasingly heard from poor and low-income residents who complain that they have borne the brunt of the hurricane's wrath. "Many people didn't have the financial means to get out," said Alan LeBreton, 41, an apartment superintendent who lived on Biloxi's seaside road, now in ruins. "That's a crime and people are angry about it."

Many of the town's well-off heeded authorities' warnings to flee north, joining thousands of others who traveled from the Gulf Coast into northern Mississippi and Alabama, Georgia and other nearby states. Hotels along the interstates and other main roads were packed with these temporary refugees. Gas stations and convenience stores -- at least those that were open -- sold out of water, ice and other supplies within hours.

But others could not afford to join them, either because they didn't own a car or couldn't raise funds for even the cheapest motel. "No way we could do that," said Willie Rhetta, a bus driver, who remained in his home to await Katrina.

Resentment at being left behind in the path of one of the fiercest hurricanes on record may have contributed to some of the looting that occurred in Biloxi and other coastal communities. A number of private residences, including some in upscale neighborhoods, were targeted, residents said.

Biloxi experienced an economic boom when casinos were legalized in the early 1990s but class divisions, which often fall along racial lines in this once-segregated southern state, are not new to Mississippi. It traditionally is one of the poorest states in the United States. In 2004, Mississippi had the second lowest median household income and the highest percentage of people -- 21.6 percent -- living in poverty, according to a report released this week by the U.S. Census Bureau.
Posted by: Dan Darling || 09/01/2005 03:17 || Comments || Link || E-Mail|| [281 views] Top|| File under:
Townsfolk take up arms against looters
In a city shut down for business, the Rite Aid at Oak and South Carrollton was wide open on Wednesday. Someone had stolen a forklift, driven it four blocks, peeled up the security gate and smashed through the front door.

The young and the old walked in empty-handed and walked out with armfuls of candy, sunglasses, notebooks, soda and whatever else they could need or find. No one tried to stop them.

Across New Orleans, the rule of law, like the city's levees, could not hold out after Hurricane Katrina. The desperate and the opportunistic took advantage of an overwhelmed police force and helped themselves to anything that could be carried, wheeled or floated away, including food, water, shoes, television sets, sporting goods and firearms.

Many people with property brought out their own shotguns and sidearms. Many without brought out shopping carts. The two groups have moved warily in and out of each other's paths for the last three days, and the rising danger has kept even some rescue efforts from proceeding.

Because the New Orleans police were preoccupied with search and rescue missions, sheriff's deputies and state police from around Louisiana began to patrol the city, some holding rifles as they rolled through the streets in an armored vehicle.

But on Wednesday night, the mayor ordered about 1,500 city police officers, nearly the entire force, back to their traditional roles.

The looters "are starting to get closer to heavily populated areas," Mayor C. Ray Nagin told The Associated Press, "hotels, hospitals, and we're going to stop it right now."

Gov. Kathleen Babineaux Blanco said she was "furious" about the looting.

"What angers me the most is disasters tend to bring out the best in everybody, and that's what we expected to see," Ms. Blanco said at a news conference. "Instead, it brought out the worst."

All sizes and types of stores, from Wal-Mart to the Rite Aid to the St. Vincent de Paul thrift shop, turned into bazaars of free merchandise.

Some frightened homeowners took security into their own hands.

John Carolan was sitting on his porch in the thick, humid darkness just before midnight Tuesday when three or four young men, one with a knife and another with a machete, stopped in front of his fence and pointed to the generator humming in the front yard, he said.

One said, "We want that generator," he recalled.

"I fired a couple of rounds over their heads with a .357 Magnum," Mr. Carolan recounted Wednesday. "They scattered."

He smiled and added, "You've heard of law west of the Pecos. This is law west of Canal Street."

Though no one excused the stealing, many officials were careful not to depict every looter as a petty thief.

"Had New York been closed off on 9/11, who can say what they would have done?" said Cynthia Hedge-Morrell, vice president of the New Orleans City Council. "When there's no food, no water, no sanitation, who can say what you'd do? People were trying to protect their children. I don't condone lawlessness, but this doesn't represent the generous people of New Orleans."

One woman outside a Sav-a-Center on Tchoupitoulas Street was loading food, soda, water, bread, peanut butter and canned food into the trunk of a gray Oldsmobile.

"Yes, in a sense it's wrong, but survival is the name of the game," said the woman, who would not identify herself. "I've got six grandchildren. We didn't know this was going to happen. The water is off. We're trying to get supplies we need."

Jimmy Field, one of the state's five public service commissioners, said supply and repair trucks were being slowed down by people looking for food and water. Some would not go on without police escorts.

"Right now we're hoping for more federal assistance to get the level of civil disturbance down," Mr. Field said.

One police officer was shot Tuesday trying to stop looting, but he was expected to survive.

An emergency medical vehicle that was taking a Baton Rouge police officer who had been shot last month from a hospital back to his hometown was shot at on the way out of New Orleans on Tuesday.

East Baton Rouge Parish officials agreed to send 20 buses with special weapons and tactics officers to help evacuate New Orleanians, but only if a state trooper was also placed on each bus. The plan was scuttled.

"I told them I don't mind committing drivers and vehicles, but I wasn't going to put our people in harm's way," said Walter Monsour, the chief administrative officer of the parish.

Besides the strain of having to rescue survivors, the police are bereft of much of their equipment, buildings and essential communications. The Police Department was scheduled to receive new radios on Wednesday night to coordinate its activities, said Lt. Col. Mark S. Oxley, a spokesman for the state police.

Charles C. Foti Jr., the Louisiana attorney general, said a temporary detention center and courthouse would be established somewhere outside New Orleans. "We will be ready to accept you in our system, and teach you about rules and order," Mr. Foti warned looters.

On Tuesday, the state police sent in 200 troopers trained in riot control, said Lt. Lawrence J. McLeary, a spokesman for the state police.

He said that the "nervous energy" in New Orleans reminded him of the 1968 Democratic National Convention in Chicago. "I've never seen anything like that in Louisiana," Lieutenant McLeary said.

With no officers in sight, people carried empty bags, shopping carts and backpacks through the door of the Rite Aid on Wednesday and left with them full. The forklift was still in the doorway. As they came and went, the looters nodded companionably to one another.

Paul Cosma, 47, who owns a nearby auto shop, stood outside it along with a reporter and photographer he was taking around the neighborhood. He had pistols on both hips.

Suddenly, he stepped forward toward a trio of young men and grabbed a pair of rusty bolt cutters out of the hands of one of them. The young man pulled back, glaring.

Mr. Cosma, never claiming any official status, eventually jerked the bolt cutters away, saying, "You don't need these."

The young man and his friends left, continuing the glare. A few minutes later, they returned and mouthed quiet oaths at Mr. Cosma, and his friend Art DePodesta, an Army veteran, who was carrying a shotgun and a pistol.

Mr. Cosma stared back, saying nothing. Between the two sides, a steady trickle of looters came and went, barely giving any of them a look.
Posted by: Dan Darling || 09/01/2005 03:07 || Comments || Link || E-Mail|| [299 views] Top|| File under:
US gas prices surge as supply drops
For the first time since the 1970's, gasoline lines reappeared yesterday in some corners of the country.

Three days after Hurricane Katrina dealt a devastating blow to the nation's largest energy hub, the worst-case possibility was quickly becoming a reality: gasoline prices surging well above $3 a gallon, with some consumers complaining of price gouging; service stations in a handful of locations running out of gas; drivers rushing to fill their tanks, only to find themselves waiting in line with others.

After the sudden drop in oil supplies, gasoline sellers were quick to raise their prices. While gasoline averaged $2.60 a gallon earlier in the week, unleaded regular gas was selling yesterday at $3.09 at stations in West Palm Beach, Fla.; $3.49 in Indianapolis; and $3.25 in San Francisco. Premium fuel was going for up to $3.89 a gallon in Chicago.

Shortages and gasoline lines were reported in parts of South Carolina, the Dakotas, Arkansas and Kentucky.

The White House responded yesterday by saying it would release oil from the nation's emergency stockpiles to meet shortages and would relax environmental standards nationwide so that refiners could produce more - but dirtier - gasoline.

"A lot of crude production has been shut down because of the storm," President Bush said outside the White House yesterday after returning from his vacation in Texas. "Our citizens must understand this storm has disrupted the capacity to make gasoline and to distribute gasoline."

In response to the White House announcement, the price of crude oil fell in trading yesterday to $68.94, from $69.81, and the stock market rose as traders looked for signs of relief.

Still, most analysts said that neither move by the federal government was likely to produce much gasoline in the short term or bring prices down anytime soon. The problem is not any immediate shortage of crude oil but rather that crucial oil product pipelines and refineries in the gulf region are unable to operate.

The impact from the hurricane is likely to be felt nationwide for months. Some economists suggest that the disruptions could shave at least one percentage point from a fourth-quarter growth rate that most analysts, until the disaster, expected to reach roughly 3 percent.

Moreover, if oil prices remain around $70 a barrel or higher, they could put the Federal Reserve in an increasingly unpleasant position, caught between the desire to keep inflation low and the pressure to prevent an economic downturn.

The storm, which submerged New Orleans after it slammed into the Gulf of Mexico on Monday, crippled substantial portions of the country's energy infrastructure. In Louisiana, Mississippi and Alabama, electrical power was out, refineries were drowned, and most of the offshore production of oil and gas had not resumed.

While crude oil prices fell, gasoline futures on the New York Mercantile Exchange soared for a third day as traders and analysts tried to determine the severity and duration of the supply disruptions.

Gasoline futures - equivalent to wholesale prices before taxes, distribution and marketing costs - closed at $2.6145 a gallon yesterday, a gain of 5.7 percent. On Tuesday, they jumped 20 percent.

Energy industry officials said the sharp jump in prices was an inevitable market reaction to fears that the only way to balance continued strong demand with tighter supplies was through higher prices, which would serve to keep some drivers from taking extra trips. They said price controls would only make the situation worse by discouraging production.

The government started receiving reports of price gouging at the retail level and said the complaints would be turned over to the Federal Trade Commission for investigation. "We have gotten a number of people concerned about the prices," said Craig Stevens, a spokesman for the Energy Department.

And Reuters reported that Georgia's governor, Sonny Perdue, signed an order to punish gasoline sellers who gouge customers, amid complaints that prices in some cases had risen to $5 a gallon.

Mark N. Cooper, the research director with the Consumer Federation of America, said the issue was not gouging.

"This is the result of the complete and total neglect of the petroleum industry," Mr. Cooper said. "Refiners are vulnerable, overstretched and not very competitive. Gouging is not the problem. It's a symptom of an underlying disease."

Throughout the South and Midwest, service stations were beginning to experience some shortages in areas where gasoline is usually transported by pipeline from the gulf. Nearly two million barrels a day of refining capacity has been knocked out by the storm and could take weeks to return.

"There are risks of pockets of shortages in various parts of the country," said Edward L. Morse, an executive adviser at Hetco, a New York-based oil trading company. "There should be no gasoline lines in New York and New England, or California, but inland markets, like parts of Illinois, Tennessee, Kentucky or Missouri, Memphis and Atlanta, are vulnerable."

"Lines are hard to predict," Mr. Morse said, because they typically occur "when consumers want to top off their tanks because they're afraid of gas lines."

Some drivers in Illinois, for example, rushed to service stations and formed gas lines because they heard on the radio that shortages were developing, only adding to a sense of panic that feeds on itself. In other cases, drivers topped their tanks in anticipation of the Labor Day weekend.

In parts of South Carolina and a few other places, lines formed because of credible reports that gasoline was in short supply.

"It's obviously very serious," said Guy F. Caruso, the administrator of the Energy Information Administration. "But given time and the industry's proven ability to respond to natural disasters, it will be resolved. Clearly, in the meantime, there will be economic pain."

In North Carolina, Gov. Mike Easley said the state had only one week of gasoline supplies and some stations were already running out of fuel. "We are not out of gas, but we are running low," Mr. Easley said.

In South Carolina, prices topped $3 a gallon for the first time as lines formed at some gas stations. "This reminds me of the 70's," said Ernie Adams, 70, a vacuum cleaner salesman from Union, S.C., who was filling up at a station where several cars lined up at each of the station's 16 pumps. "I burn a lot of gas, and I was hoping I'd never see anything like that again."

According to weekly estimates released yesterday, gasoline stocks in the United States totaled 194 million barrels, enough to satisfy demand for more than 20 days.

Sims Floyd Jr., the executive director of the South Carolina Petroleum Marketers Association, said the worst was yet to come. "We're facing a severe supply shortage very soon."

The Mississippi Delta sits in the middle of a network of pipelines that feed markets as far away as New Jersey and Illinois. Last year, the entire gulf region shipped 4.5 million barrels a day of products to other parts of the country, according to the American Petroleum Institute - most of it by pipelines and the rest by tanker or barges. Pipelines transport 1.9 million barrels a day of crude to refineries in the Midwest.

As many as 10 refiners have formally requested or informally contacted the government about using oil from the Strategic Petroleum Reserve, which currently holds about 700 million barrels of crude, according to Mr. Stevens, the Energy Department spokesman. He declined to identify them until their requests had been approved.

But one company whose loan was accepted on Tuesday evening rescinded its request yesterday afternoon. The problem is that no active refiners are in a position to increase their production to make up for the lost output from storm-damaged refineries.

"It doesn't matter that the government opens the strategic reserves because there is very little slack in the refining business," said Craig Pennington, the director of the global energy group at Schroders in London.

Rising prices, meanwhile, are inevitably turning into a hot political issue. Senator Charles E. Schumer, Democrat of New York, criticized the Bush administration for not moving sooner to tap the oil reserve: "On energy, Americans were expecting a lot more from the president," Mr. Schumer said. "He took a tiny baby step when a giant step is required."

But others said the problem came from decades of underinvestment and a shortage of refining capacity.

"This hurricane is a wake-up call that we need to do things across the board on infrastructure and to also expand the base," said Representative Joe L. Barton, Republican of Texas, and the chairman of the House Energy and Commerce Committee. "It's time to not only rebuild what we have, but it's, in my opinion, time to build additional resources so we're not as stressed as we've been."

More than 90 percent of the gulf's daily oil output - or 1.37 million barrels - remained closed yesterday, while natural gas production was down by 83 percent, or 8.3 billion cubic feet, according to the Minerals Management Service, a unit of the Department of Interior.

Coast Guard crews reported that up to 20 rigs and platforms had either sunk or were adrift, Larry Chambers, a public information officer, said. At least one gas rig has caught fire.

The Mars platform of Royal Dutch Shell - which alone accounts for 15 percent of the gulf's oil production - is "severely damaged," the Coast Guard said in a release.

Some relief might come from more imports of gasoline from Europe. The Environmental Protection Agency relaxed pollution standards nationwide to allow the use of lower grades of gasoline. Earlier the agency had relaxed standards in the four states most affected by Hurricane Katrina: Florida, Alabama, Mississippi and Louisiana.

Industry experts expect suppliers from Europe to help fill the gap. But it will not happen overnight. "The United States is the highest-price market in the world right now, and that will attract European products in large flows," said Lawrence J. Goldstein, president of the Petroleum Industry Research Foundation. "That's undeniable. Price is the magnet."

"But we have a liquidity crisis," he added. "We need to create supply instantaneously."

Much of the problem with gasoline supplies is psychological, for consumers as well as investors.

Markets were initially calmed by reports that one large pipeline concern, Kinder Morgan, had indicated that its Plantation pipeline, running from New Orleans to the East Coast, was undamaged and expected to resume operating by Tuesday.

Then, Kinder Morgan unexpectedly pushed back the start-up date for the pipeline, which is capable of 620,000 barrels a day, to yesterday. Then it said there was no clear resumption date.

Some energy industry strategists were adamant that market forces would prevent gasoline lines from forming. Others were not so sure.

"I hate to be an alarmist, but we're in a situation without much precedent," said David Pursell, a principal with Pickering Energy Partners in Houston. "With the gasoline market as tight as it is, people complain about $3 gas but they'll put $5 gas in their car if they suddenly think it's not available."
Posted by: Dan Darling || 09/01/2005 01:39 || Comments || Link || E-Mail|| [547 views] Top|| File under:
In Pascagoula, Katrina claims a neighborhood
The homes on Beach Boulevard didn't have a chance.

All that stood between them and the surging Gulf of Mexico at the height of Hurricane Katrina on Monday was the boulevard and a low concrete seawall. Wednesday, the boulevard, the seawall - and the gulf - were still in place. Almost all the houses were gone.

People who lived on the boulevard, including Sen. Trent Lott, R-Miss., and their neighbors in the blocks behind them, said their community was a showplace in this city of about 25,000 people 110 miles east of New Orleans. Now its distinction is that it is probably the hardest hit neighborhood in the city, which was still without power and running water Wednesday, said the deputy police chief, Scott Ferguson.

Officials say they do not know if anyone perished in the community as the gulf tried to wash it away. Some folks in the Beach Boulevard community said they believed some neighbors were unaccounted for.

Many people stayed in their homes during the storm, including Nanette Clark, who lives several blocks behind the boulevard. She and her friend, Jayne Davis, spent the night and day of the storm moving furniture to a higher floor as water lapped, then pounded, at the front door. Some water did seep in, but the door held.

Davis was glad she stayed there; her own home was one of the St. Charles Condominiums in nearby Biloxi, where 30 people were killed by the storm surge on Monday.

On Tuesday night, Davis said, she and Clark shot at looters from the second-floor balcony of her pink house with gingerbread trim. Nobody was injured and the looters scattered, she said. Many hand-painted signs in that neighborhood warned looters that they were likely to be shot by armed homeowners.

Police said they had detained dozens of people for looting, but had to let many of them go because the city's jail, and others in surrounding communities, could not be occupied because they lacked power and plumbing. "We treat each one on a case-by-case basis," Ferguson said Wednesday. Most of the looters, he said, "are the unusual clientele we have even when there isn't a storm."

Stopping looters and restoring water and sewer service were high priorities for officials in Pascagoula on Wednesday. Just getting the sewers operable by restarting city pumping stations "would do much to improve morale," said the city attorney, Melvin Mitchell.

He said the pumping stations would be restarted as soon as generators arrive to power them. And just as he said that Wednesday afternoon, two trucks carrying generators rumbled by the police station. "God bless generators," he said.

Two of the region's economic engines are in Pascagoula, and both have been idled by the storm. Officials at the Northrop Grumman Ship Systems - the old Ingalls shipyard - and at the Chevron Oil Refinery were unavailable for comment Wednesday. But city officials said they expected that the plants would not return to full operation for weeks or even months. Northrop Grumman employs about 10,000 people, the refinery has about 1,200 employees.

On Beach Boulevard on Wednesday afternoon, Lott could be found doing the same thing as his neighbors: picking through the debris that used to be his home. On a sandy patch of ground, he had carefully arranged family mementoes - a framed photo, a china serving plate, small brass sculptures. Across the debris field that was their backyard, his wife, Tricia, searched tearfully for anything else she could save.

"It wasn't a fancy house," Lott said. "Just a Creole cottage, but it was built in 1854." Under the 200-year-old "big old momma tree," he said, he'd entertained former Vice President Dan Quayle and other political luminaries.

"You can take the house," he said, "but you can't take decades of memories."
Posted by: Dan Darling || 09/01/2005 01:07 || Comments || Link || E-Mail|| [270 views] Top|| File under:
Post-Katrina looters: the angry, the mean, and the dangerous
For schoolteacher Jared Wood the scariest moment of Hurricane Katrina was not the killer winds or waters, it was the looter threatening to thrash him for trying to take his picture.

With most of New Orleans submerged and thousands of people trapped by waters strewn with bodies, authorities also fought an outbreak of plundering by locals taking away food, appliances, jewels, clothes and even guns.

But when their food ran out in Katrina's wake, the 29-year-old Wood and his companion Erin O'Shea, 28, both normally law-abiding teachers from upper New York State, judged it necessary to join the larcenous throngs. "We looted a store because we had no food and we had to do something," Wood told AFP outside their French Quarter hotel while waiting for a ride to nearby Baton Rouge. "It was really scary while we were in there."

The pair said they leapt through a smashed window of a local Winn-Dixie supermarket and started to stock up on soup, power bars and soy milk while other looters gathered armfuls of soda and beer. "We were trying to get stuff that would sustain us. Some people were going by and they had a plant," O'Shea said, shrugging in disbelief at the range of items hauled away.

She said that in the aftermath of Katrina, an intelligence network sprouted on the largely deserted streets of New Orleans letting looters know where the best pickings were. "It's all hush hush, word of mouth thing. We've been finding out just by traveling around," O'Shea said.

But any camraderie among thieves stopped when Wood whipped out a camera and tried to take pictures of the looting in the Winn-Dixie shop. "This guy was saying, 'Give me your camera or I'm going to beat the crap out of you,'" O'Shea said. Wood also shuddered at the memory. "That guy wanted to kill me. It wasn't my smartest moment."

The pair saw one man scrounging among shelves of pharmaceuticals, apparently for drugs. But the teachers were more interested in getting their hands on O'Shea's favorite tabloid fare. "So we took her Star magazine and we got out," Wood said.

Jeanette Brase, a 76-year-old retiree from the midwestern state of Iowa who was visiting New Orleans with her husband, said the looting was the only frightening part of her ordeal. She never thought she would witness such behavior first-hand, Brase said after seeing looters stream in and out of a local pharmacy: "It's something you hear about and see on TV." "It's actually kind of sickening. I don't know if they (the police) can stop them or if they just have too much to do."

Rosemary Rimmer-Clay, 51, a social worker from Brighton, England, who was here with her two grown sons, said Katrina made her trip "90 percent boredom and 10 percent sheer terror." "The police said there was rioting and we saw people running with bags full of inappropriate items. It looked quite dodgy," she said. "It felt like a film set and we were in the middle of it."

Authorities sought to tighten security, with gangs of armed men reported roaming the city and one store emptied of its entire collection of weapons, according to the Times-Picayune newspaper. One police officer was shot in the head but was expected to survive, the newspaper said.

In the Mississippi town of Biloxi, thieves were reported to have taken slot machines from devastated casinos.

Louisiana governor Kathleen Blanco said looting was a growing problem but not the top priority. "We don't like looters one bit, but first and foremost is search and rescue," she said.

At least one looter, however, was feeling pangs of remorse. O'Shea said she and Wood had to return home by Tuesday in time for the start of classes and "I plan on sending a check to the Winn-Dixie for 50 dollars when I get back."
Posted by: Dan Darling || 09/01/2005 01:01 || Comments || Link || E-Mail|| [387 views] Top|| File under:
Thousands feared drowned in New Orleans
With thousands feared drowned in what could be America's deadliest natural disaster in a century, New Orleans' leaders all but surrendered the streets to floodwaters Wednesday and began turning out the lights on the ruined city — perhaps for months.

Looting spiraled so out of control that Mayor Ray Nagin ordered virtually the entire police force to abandon search-and-rescue efforts and focus on the brazen packs of thieves who have turned increasingly hostile.

Nagin called for an all-out evacuation of the city's remaining residents. Asked how many people died, he said: "Minimum, hundreds. Most likely, thousands."

With most of the city under water, Army engineers struggled to plug New Orleans' breached levees with giant sandbags and concrete barriers, and authorities drew up plans to clear out the tens of thousands of remaining people and practically abandon the below-sea-level city.

Nagin said there will be a "total evacuation of the city. We have to. The city will not be functional for two or three months." And he said people would not be allowed back into their homes for at least a month or two.

If the mayor's death-toll estimate holds true, it would make Katrina the worst natural disaster in the United States since at least the 1906 San Francisco earthquake and fire, which have blamed for anywhere from about 500 to 6,000 deaths. Katrina would also be the nation's deadliest hurricane since 1900, when a storm in Galveston, Texas, killed between 6,000 and 12,000 people.

A slow exodus from the Superdome began Wednesday as the first of nearly 25,000 refugees left the miserable surroundings of the football stadium and were transported in buses to the Astrodome in Houston, 350 miles away. Conditions in the Superdome had become horrendous: There was no air conditioning, the toilets were backed up, and the stench was so bad that medical workers wore masks as they walked around.

In Mississippi, bodies are starting to pile up at the morgue in hard-hit Harrison County. Forty corpses have been brought to the morgue already, and officials expect the death toll in the county to climb well above 100.

Tempers were beginning to flare in the aftermath of the storm. Police said a man fatally shot his sister in the head over a bag of ice in Hattiesburg, Miss.

President Bush flew over New Orleans and parts of Mississippi's hurricane-blasted coastline in Air Force One. Turning to his aides, he said: "It's totally wiped out. ... It's devastating, it's got to be doubly devastating on the ground."

"We're dealing with one of the worst natural disasters in our nation's history," Bush said later in a televised address from the White House, which most victims could not see because power remains out to 1 million Gulf Coast residents.

The federal government dispatched helicopters, warships and elite SEAL water-rescue teams in one of the biggest relief operations in U.S. history, aimed at plucking residents from rooftops in the last of the "golden 72 hours" rescuers say is crucial to saving lives.

As fires burned from broken natural-gas mains, the skies above the city buzzed with National Guard and Coast Guard helicopters frantically dropping baskets to roofs where victims had been stranded since the storm roared in with a 145-mph fury Monday. Atop one apartment building, two children held up a giant sign scrawled with the words: "Help us!"

Looters used garbage cans and inflatable mattresses to float away with food, blue jeans, tennis shoes, TV sets — even guns. Outside one pharmacy, thieves commandeered a forklift and used it to push up the storm shutters and break through the glass. The driver of a nursing-home bus surrendered the vehicle to thugs after being threatened.

Police were asking residents to give up any firearms before they evacuated neighborhoods because officers desperately needed the firepower: Some officers who had been stranded on the roof of a hotel said they were shot at.

Police said their first priority remained saving lives, and mostly just stood by and watched the looting. But Nagin later said the looting had gotten so bad that stopping the thieves became the top priority for the police department.

"They are starting to get closer to heavily populated areas — hotels, hospitals, and we're going to stop it right now," Nagin said in a statement to The Associated Press.

Hundreds of people wandered up and down shattered Interstate 10 — the only major freeway leading into New Orleans from the east — pushing shopping carts, laundry racks, anything they could find to carry their belongings.

On some of the few roads that were still open, people waved at passing cars with empty water jugs, begging for relief. Hundreds of people appeared to have spent the night on a crippled highway.

Nagin, whose pre-hurricane evacuation order got most of his city of a half a million out of harm's way, estimated 50,000 to 100,000 people remained, and said that 14,000 to 15,000 a day could be evacuated in ensuing convoys.

"We have to," Nagin said. "It's not living conditions."

He also expressed concern about people staying in the water: "People walking in that water with those dead bodies, it can get in your pores, you don't have to drink it."

In addition to the Astrodome solution, the
Federal Emergency Management Agency was considering putting people on cruise ships, in tent cities, mobile home parks, and so-called floating dormitories.

The floodwaters streamed into the city's streets from two levee breaks near Lake Pontchartrain a day after New Orleans thought it had escaped catastrophic damage from Katrina. The floodwaters covered 80 percent of the city, in some areas 20 feet deep, in a reddish-brown soup of sewage, gasoline and garbage.

Around midday, officials with the state and the Army Corps of Engineers said the water levels between the city and the lake had equalized, and water had stopped spilling into New Orleans, and even appeared to be falling. But the danger was far from over.

The Corps of Engineers said it planned to use heavy-duty Chinook helicopters to drop 15,000-pound bags of sand and stone as early as Wednesday night into the 500-foot gap in the failed floodwall.

But the agency said it was having trouble getting the sandbags and dozens of 15-foot highway barriers to the site because the city's waterways were blocked by loose barges, boats and large debris.

In Washington, the Bush administration decided to release crude oil from the federal petroleum reserves after Katrina knocked out 95 percent of the Gulf of Mexico's output. But because of the disruptions and damage to the refineries, gasoline prices surged above $3 a gallon in many parts of the country.

The death toll has reached at least 110 in Mississippi alone. But the full magnitude of the disaster had been unclear for days — in part, because some areas in both coastal Mississippi and New Orleans are still unreachable, but also because authorities' first priority has been the living.

In Mississippi, for example, ambulances roamed through the passable streets of devastated places such as Biloxi, Gulfport, Waveland and Bay St. Louis, in some cases speeding past corpses in hopes of saving people trapped in flooded and crumbled buildings.

State officials said Nagin's guess of thousands dead seemed plausible.

Lt. Kevin Cowan of the state Office of Emergency Preparedness said it is too soon to say with any accuracy how many died. But he noted that since thousands of people had been rescued from roofs and attics, it could be assumed that there were lots of others who were not saved.

"You have a limited number of resources, for an unknown number of evacuees. It's already been several days. You've had reports there are casualties. You all can do the math," he said.

On the flooded streets of New Orleans, dozens of fishermen from up to 200 miles away floated in on caravans of boats to pull residents out.

One of those rescued was 40-year-old Kevin Montgomery, who spent three days shuttling between the attic of a one-story home and a canopy he built on the roof.

Every once in a while, Mongtomery would see a body float by. But he cannot swim and had to fight the urge to wade in and tie them down.

"It was terrible," he said. "All I could do was pass them by and hope that God takes care of the rest of that."
Posted by: Dan Darling || 09/01/2005 00:33 || Comments || Link || E-Mail|| [262 views] Top|| File under:
Africa: Subsaharan
Zimbabwe ruling party votes to change constitution
President Robert Mugabe's ruling party has pushed through amendments to Zimbabwe's constitution, paving the way for the Government to nationalise seized white-owned farms and impose travel bans on "traitors". Mugabe's ZANU-PF party, using the two-thirds parliamentary majority it won in disputed March elections, approved constitutional changes that also set up a second legislative chamber to be known as the Senate, which critics say will be packed with Mugabe allies.

ZANU-PF mustered 103 votes for the amendments, with 29 parliamentarians voting "No", 28 of them from the opposition Movement for Democratic Change (MDC), which has criticised the changes as another blow to democracy in Zimbabwe. Parliament's lone independent legislator also voted against the bill - the 17th set of changes to the country's constitution Mr Mugabe has pushed through since independence from Britain in 1980. "This is a disastrous amendment bill," said Lovemore Madhuku, chairman of the National Constitutional Assembly, which advocates a "people driven" overhaul of the constitution. "It simply shows how this regime continues in its intention of pulling down the country. It has no other intention except to keep this government in power."

The amendments call for seized farms to be nationalised, effectively barring white farmers from using the courts to challenge seizures which economic analysts say have ruined Zimbabwe's once-thriving agricultural sector. The amendments will also give the Government new tools against its political opponents, allowing it to impose travel bans on Zimbabweans suspected of engaging in terrorist training abroad or who have called for sanctions or military actions against Mr Mugabe's government.

The MDC, which is backed by several Western countries in its charges that ZANU-PF rigged the March polls, has advocated its own set of changes to Zimbabwe's constitution which would limit the tenure of a president to two terms in office and create an "independent" electoral body. The Government's plan, by contrast, would set up a new Senate of 65 members, of which 50 would be elected, the rest going to traditional chiefs and presidential appointees. Mr Mugabe's ZANU-PF argues that the changes will enable the Government to conclude its controversial land reforms while a Senate will improve the quality of legislation.
Posted by: Fred || 09/01/2005 00:00 || Comments || Link || E-Mail|| [262 views] Top|| File under:
Home Front: Economy
New Orleans coverage per CNN (start here)
NEW ORLEANS, Louisiana (CNN) -- New Orleans resembled a war zone more than a modern American metropolis Tuesday, as Gulf Coast communities struggled to deal with the devastating aftermath of Hurricane Katrina.

Deteriorating conditions in New Orleans will force authorities to evacuate the thousands of people at city shelters, including the Louisiana Superdome, where a policeman told CNN unrest was escalating. The officer expressed concern that the situation could worsen overnight after three shootings, looting and a number of attempted carjackings during the afternoon.

The death toll from the storm so far is estimated at 70 -- mostly in Mississippi. Officials stressed that the number is uncertain and likely to be much higher. "A lot of people lost their lives, and we still don't have any idea [how many], because the focus continues to be on rescuing those who have survived," Louisiana Gov. Kathleen Blanco told reporters Tuesday.

The U.S. Coast Guard said its crews assisted in the rescue Monday of about 1,200 people stranded by high water in the New Orleans area, and thousands more were rescued Tuesday morning.

New Orleans was left with no power, no drinking water, dwindling food supplies, widespread looting, smoke rising on the horizon and the sounds of gunfire. At least one large building was ablaze Tuesday. Mayor Ray Nagin told CNN that at least 30 buildings had collapsed, but that no attempt had been made to determine a death toll. "There are dead bodies floating in some of the water," Nagin said. "The rescuers would basically push them aside as they were trying to save individuals."

Nagin said that as of late Tuesday "a significant amount of water" is flowing into the bowl-shaped city and sections of the city now dry could be under 9 or 10 feet of water within hours. "The bowl is filling up," he said.

Thousands of people were being housed in the Louisiana Superdome, where toilets were overflowing and there was no air conditioning to provide relief from 90-degree heat. Nagin estimated the number of people in the Superdome at between 12,000 and 15,000 people as of late Tuesday. He said they could be there for a week unless evacuated sooner. Blanco said officials are making plans to evacuate people from the Superdome and other shelters, but she did not say when that might happen or where they might be taken.

The city's main public hospital, Charity Hospital, was no longer functioning and was being evacuated, Blanco said.


I've been there. It's huge, and it's a disaster that it's being shut down. They need Charity to get NO back up and running.

Also under way was the evacuation of more than 1,000 people from Tulane University Hospital with the help of the U.S. military, hospital spokeswoman Karen Troyer Caraway said. "It's an unbelievable situation," she said. "We're completely surrounded by water. There's looting going on in the streets around the hospital."

National Guard troops moved into the downtown business district, and state police squads backed by SWAT teams were sent in to scatter looters and restore order, authorities said late Tuesday.

Nearly all of the parishes in the New Orleans area -- Orleans, St. John the Baptist, Plaquemines, St. Tammany and Jefferson -- have curfews in place. Inmates from a flooded parish jail were relocated to a freeway on-ramp, where they sat out in the sun, under the watch of armed officers.

Nagin said 80 percent of the city was under water, which was 20 feet deep in some places. Water from Lake Pontchartrain was pouring into the downtown area from a levee breach, rising steadily throughout the day.

The U.S. Army Corps of Engineers reported two major breaches in the levee system that protects New Orleans, much of which lies below sea level. Authorities warned that efforts to limit the flooding have been unsuccessful, and that residents may not be able to return home for a month. "The Corps Of Engineers has attempted to fix the situation under emergency conditions," Blanco told CNN. "They're not the best conditions, and probably too little, too late."

Getting anything into New Orleans will be difficult because of the damage to two bridge spans seven miles long that carry Interstate 10 over Lake Pontchartrain, linking the city to points east. The governor also said it was "impossible to even begin to estimate" how long it will take to restore power and drinking water in New Orleans.
Posted by: Steve White || 09/01/2005 00:00 || Comments || Link || E-Mail|| [272 views] Top|| File under:
New Orleans tries to plug breaches
NEW ORLEANS, Louisiana (CNN) -- The priority in New Orleans is repairing the gaping holes in the levees that separate downtown New Orleans from canals to Lake Pontchartrain, according to a chief engineer working on that project. Water pouring in from the lake has stopped, because the lake's water level is equal to that of the water level in the city, said Walter Baumy, chief of the engineering division for the New Orleans District.

The Army Corps of Engineers said it expected to begin dumping 15,000-pound sandbags as early as Wednesday evening into the largest breaches.

One stretches 300 feet at the 17th Street Canal, the other is 300 to 400 feet wide at the London Avenue Canal. In addition, two smaller breaches have occurred on the Industrial Canal, one appearing to be about 200 feet wide, Baumy said. In each case, the steel-and-concrete levees eroded and failed when water began pouring over the top. "Once the water overtopped the system, you're taking the structure to a condition that it was not designed for," he added.

Attempts to plug such holes has never been tried, acknowledged Greg Breerwood, deputy district engineer for project management for the New Orleans District. To enable water trapped inside the city to drain back into the lake, the Army Corps would have to open new breaches in the levees, he said. Once the water had lowered enough for pumps inside the city to finish the job, "those holes would then be repaired," Breerwood explained.

Once the Sewer and Water Board gets the pumps running, it will be possible to remove the water, a corps spokesman said. However, that could take weeks, he added.

More than 1,000 sandbags are likely to be needed. And officials were awaiting the arrival of four heavy-lifting Chinook helicopters to join the two already on site, Baumy said. The massive craft are being used because access to the affected areas is not available via any other means, Baumy said. About 80 percent of New Orleans is flooded with water up to 20 feet deep, and none of the city's pumps are working.

Engineers had set up their command-and-control operations in Vicksburg, Mississippi, more than 150 miles away. Louisiana Gov. Kathleen Blanco described the project Wednesday as "an engineering nightmare."
Posted by: Steve White || 09/01/2005 00:00 || Comments || Link || E-Mail|| [322 views] Top|| File under:
Mississippi: power slowly being restored
JACKSON, Miss. - Much of Mississippi remained dark Wednesday, with more than 841,000 residents still without power.

Entergy Mississippi, which serves 410,000 customers in the western part of the state, dropped its outage rate on Wednesday to 221,782 customers, from about 300,800 right after Hurricane Katrina passed through the state, said Checky Herrington, manager of communications. "The destruction has been much worse than we imagined," Herrington said. "Hundreds of poles down, literally miles of wire on the ground, and we're in the process of determining where those areas are and what's needed to get those lines back up in the way of equipment and personnel."

The company's work force has expanded from 1,200 to more than 2,000 workers as more come in from other states. "We have a well rehearsed plan that we are implementing," Herrington said. "We are encouraged that while they may be small steps, we are making progress."

The Electric Power Associations of Mississippi have restored power to almost 20,000 customers since Katrina ravaged the state. The Environmental Power Associations of Mississippi distribute electricity to more than 1.6 million customers across the state, and 430,000 of those remained without power Wednesday. The organization has reported 30,000 downed power lines in just one coastal system it serves and it will be as many as six weeks before all service is restored, Stewart said.

Mississippi Power, which serves 195,000 people in the southeastern part of the state, restored power to about 5,000 of its customers in the Meridian area by early Wednesday. Hospitals, and a wastewater treatment facility were top priorities for the power company. Katrina knocked out power for all of the company's customers, and officials expect it could take as much as four weeks to completely restore normal power operations. "This is the worst disaster we've had in the (75-year) history of our company," said Anthony Topazi, president and CEO of Mississippi Power Co.
Posted by: Steve White || 09/01/2005 00:00 || Comments || Link || E-Mail|| [285 views] Top|| File under:
Health threat grows in New Orleans
As a public health catastrophe unfolded Wednesday in New Orleans, hospitals in the Crescent City sank further into disaster, airlifting babies without their parents to other states and struggling with more sick people appearing at their doors.

Dangerous, unsanitary conditions spread across the city, much of which now sits in a murky stew of germs.

The federal government declared a public health emergency for the Gulf Coast region, promising 40 medical centers with up to 10,000 beds and thousands of doctors and nurses for the hurricane-ravaged area.

In a stunning example of how desperate the situation has become, 25 babies who had been in a makeshift neonatal intensive care unit at New Orleans' Ochsner Clinic were airlifted Wednesday to hospitals in Houston, Baton Rouge, La., and Birmingham, Ala. Many were hooked up to battery-operated breathing machines keeping them alive.

Their parents had been forced to evacuate and leave the infants behind; by late in the day, most if not all had been contacted and told where their babies were being taken, said hospital spokeswoman Katherine Voss.

"We actually encouraged them to leave. It would just be more people to evacuate if there was a problem," said Dr. Vince Adolph, a pediatric surgeon.

Helicopters had to land on the roof of the parking garage to get the babies because water covered the helipad at the hospital, one of the few in the area that had been operating almost normally.

"We're getting kind of at the end of our rope," with a skeleton staff of doctors and nurses who have been on duty nonstop since Sunday, Voss said.

Officials were trying to evacuate 10,000 people — patients, staff and refugees — out of nine hospitals battling floodwaters or using generators running low on fuel. About 300 people were stranded on the roof of one two-story hospital in the New Orleans suburb of Chalmette.

Yet even as they tried to evacuate, many hospitals faced an onslaught of new patients — people with injuries and infections caused by the storm, people plucked from rooftops who are dehydrated, dialysis and cancer patients in need of their regular chemotherapy or radiation treatments.

"We have thousands of people who are getting ill ... our hospitals need to be prepared to take care of the incoming sick," said Coletta Barrett of the Louisiana Hospital Association.

Only about 150 patients were able to be evacuated Wednesday from all nine New Orleans hospitals, said Knox Andress, an emergency room nurse in Shreveport, La. He is regional coordinator for a federal emergency preparedness grant covering the state and is involved in helping place evacuees in other hospitals.

"We're ready for patients and we can't get them. We just can't get them out," he said.

The government said dozens of medical disaster teams from nearby states were moving into hard-hit areas.

"We've identified 2,600 beds in hospitals in the 12-state area. In addition to that, we've identified 40,000 beds nationwide, should they be needed," said Health and Human Services Secretary Michael Leavitt.

Storm survivors, particularly in New Orleans where floodwaters remain, face a cauldron of infectious agents, public health experts said.

"You can think of floodwaters as diluted sewage," said Mark Sobsey, a professor of environmental microbiology at the University of North Carolina.

Whatever infections people carry go into sewage and can be expected to show up in floodwaters. That includes common diarrheal germs including hepatitis A and Norwalk virus.

"We are gravely concerned about the potential for cholera, typhoid and dehydrating diseases that could come as a result of the stagnant water and the conditions," said Leavitt.

However, officials at the federal Centers for Disease Control and Prevention and other health experts said cholera and typhoid are not considered to be high risks in the area.
CDC officials suggested Leavitt was simply mentioning examples of diseases that could arise from contaminated food and water.

Some experts said worries about catching illnesses from being near dead animals or human bodies are somewhat overblown.

"People who are alive can give you a whole lot more diseases than people who are dead," said Richard Garfield, a Columbia University professor of international clinical nursing who helped coordinate medical care in Indonesia after the tsunami.

Mosquito-borne diseases may start to emerge within days.
West Nile virus and dengue fever are both potential risks following a situation like the one in coastal Alabama, Mississippi and Louisiana. Officials also cited carbon monoxide poisoning risks to people using generators and stoves.

"One of the things they have got to do — we've got to plead for — is to make sure that when these hospitals get evacuated, the National Guard or somebody is there putting major security around these hospitals, or they're going to get ransacked. And it's going to make a bad situation even worse," said John Matessino, president of the Louisiana Hospital Association.

He said the four hospitals in New Orleans' central business district — Tulane, Charity, University and the VA hospital — had the worst problem with would-be looters.

Days after the storm hit, many people in key positions to help were still struggling to figure out how.

The Pharmamaceutical Research and Manufacturers Association asked the government to make a public health assessment to guide drug companies.

"Once we know what is required, we can begin to donate and ship in desperately needed medicines," said a statement from Billy Tauzin, the group's president and former congressman from Louisiana.

The American Diabetes Association wants to help get insulin and syringes to diabetics and is working with the Red Cross, but the relief agency "is still very much in 'rescue mode,'" an association spokeswoman said.

Eli Lilly and Co. said it would give $1 million in cash and would match any donations by its U.S. employees to the Red Cross. The company also is donating $1 million in insulin.

The American Medical Association's Center for Public Health Preparedness and Disaster Response was trying to figure out a system to help coordinate doctors who want to volunteer.

"It's going to take years — years — to rebuild the medical infrastructure. There will be continuing health needs," said Dr. James J. James, the center's director.
Posted by: Dan Darling || 09/01/2005 00:32 || Comments || Link || E-Mail|| [267 views] Top|| File under:
New Orleans cops ordered to stop looting
Mayor Ray Nagin ordered 1,500 police officers to leave their search-and-rescue mission Wednesday night and return to the streets to stop looting that has turned increasingly hostile as the city plunges deeper into chaos.

"They are starting to get closer to heavily populated areas — hotels, hospitals, and we're going to stop it right now," Nagin said in a statement to The Associated Press.

The number of officers called off the search-and-rescue mission amounts to virtually the entire police force in New Orleans.

Amid the turmoil Wednesday, thieves commandeered a forklift and used it to push up the storm shutters and break the glass of a pharmacy. The crowd stormed the store, carrying out so much ice, water and food that it dropped from their arms as they ran. The street was littered with packages of ramen noodles and other items.

Looters also chased down a police truck full of food. The New Orleans police chief ran off looters while city officials themselves were commandeering equipment from a looted Office Depot. During a state of emergency, authorities have broad powers to take private supplies and buildings for their use.

Managers at a nursing home were prepared to cope with the power outages and had enough food for days, but then the looting began. The home's bus driver was forced to surrender the vehicle to carjackers.

Bands of people drove by the nursing home, shouting to residents, "Get out!" Eighty residents, most of them in wheelchairs, were being evacuated to other nursing homes in the state.

"We had enough food for 10 days," said Peggy Hoffman, the home's executive director. "Now we'll have to equip our department heads with guns and teach them how to shoot."

At one store, hordes of people from all ages, races and walks of life grabbed food and water. Some drove away with trunkloads of beer. At one point, two officers drew their guns on the looters, but the thieves left without incident.

One young man was seen wading through chest-deep floodwater, carrying a case of soda, after looting a grocery store.

Police officers were asking residents to give up any firearms before they evacuated neighborhoods because police desperately needed the firepower: Some officers who had been stranded on the roof of a hotel said they were being shot at overnight.

"It's really difficult because my opinion of the looting is it started with people running out of food, and you can't really argue with that too much," Nagin said. "Then it escalated to this kind of mass chaos."

Gov. Kathleen Blanco said she has asked the White House to send more people to help with evacuations and rescues, thereby freeing up National Guardsmen to stop looters.

Bob Mann, an aide to the governor, said dozens of law officers are being brought in from around the country and Canada to help stop the looting. Officials said they hope the 4,000 National Guard troops already in New Orleans, who have been engaged in search and rescue, will be available for police actions.

"We will restore law and order," an emotional Blanco said at a news conference. "What angers me the most is that disasters like this often bring out the worst in people. I will not tolerate this kind of behavior."

John Matessino, president of the Louisiana Hospital Association, said he had not heard of anyone breaking into the hospitals, but he added that thieves got into the parking garage at one hospital and were stealing car batteries and stereos.

New Orleans' homeland security chief, Terry Ebbert, said looters were breaking into stores all over town and stealing guns. He said there are gangs of armed men moving around the city. At one point, officers stranded on the roof of a hotel were fired at by criminals on the street.

Authorities said an officer was shot in the head and a looter was wounded in a shootout. The officer and looter were expected to survive.
Posted by: Dan Darling || 09/01/2005 00:31 || Comments || Link || E-Mail|| [396 views] Top|| File under:
Who's in the News
93
[untagged]
Bookmark
E-Mail Me
The Classics
The O Club
Rantburg Store
The Bloids
The Never-ending Story
Thugburg
Gulf War I
The Way We Were
Bio
Merry-Go-Blog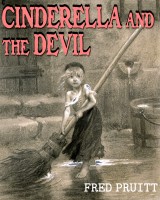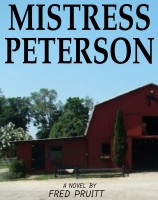 On Sale now!


A multi-volume chronology and reference guide set detailing three years of the Mexican Drug War between 2010 and 2012.

Rantburg.com and borderlandbeat.com correspondent and author Chris Covert presents his first non-fiction work detailing the drug and gang related violence in Mexico.

Chris gives us Mexican press dispatches of drug and gang war violence over three years, presented in a multi volume set intended to chronicle the death, violence and mayhem which has dominated Mexico for six years.
Click here for more information


Meet the Mods
In no particular order...


Steve White
Seafarious
Pappy
lotp
Scooter McGruder
john frum
tu3031
badanov
sherry
ryuge
GolfBravoUSMC
Bright Pebbles
trailing wife
Gloria
Fred
Besoeker
Glenmore
Frank G
3dc
Skidmark
Alaska Paul



Better than the average link...



Rantburg was assembled from recycled algorithms in the United States of America. No trees were destroyed in the production of this weblog. We did hurt some, though. Sorry.
18.210.11.249