-Short Attention Span Theater-
Sean Penn's rescue bid sinks
Hilarious!

EFFORTS by Hollywood actor Sean Penn to aid New Orleans victims stranded by Hurricane Katrina foundered badly overnight, when the boat he was piloting to launch a rescue attempt sprang a leak.

Penn had planned to rescue children waylaid by Katrina's flood waters, but apparently forgot to plug a hole in the bottom of the vessel, which began taking water within seconds of its launch.

The actor, known for his political activism, was seen wearing what appeared to be a white flak jacket and frantically bailing water out of the sinking vessel with a red plastic cup.

When the boat's motor failed to start, those aboard were forced to use paddles to propel themselves down the flooded New Orleans street.

Asked what he had hoped to achieve in the waterlogged city, the actor replied: "Whatever I can do to help."

With the boat loaded with members of Penn's entourage, including a personal photographer, one bystander taunted the actor: "How are you going to get any people in that thing?"
Posted by: phil_b || 09/04/2005 19:34 || Comments || Link || E-Mail|| [369 views] Top|| File under:
USS Truman Continues Preparations to Aid Hurricane Relief
USS HARRY S. TRUMAN, At Sea (NNS) --


The Norfolk. Va., based ship will serve as the command center and afloat staging base in the waters off the Gulf Coast. It was scheduled to arrive this morning.



Phase two of USS Harry S. Truman's (CVN 75) involvement in Joint Task Force (JTF) Katrina began at dawn Sept. 2 with a refueling at sea (RAS).

Truman received 1.3 million gallons of jet fuel from USNS Supply (T-AOE 6) to support Army and Navy helicopters that are scheduled to embark tomorrow.

"We've never taken on this much fuel at one time since I've been here," said Aviation Boatswain's Mate (Fuels) 2nd Class Johnny Clayborne. Clayborne is a New Orleans native who has been stationed on board for two years. "It's difficult. This is a larger amount of fuel, so we have to do a lot more testing for the purity of the fuel."

The SH-60 Seahawk and Army UH-60 Blackhawks scheduled to come aboard will fly to and from the ship with food, water and other supplies for those affected by Hurricane Katrina.

"We have more than 20,000 bottles of water and more than 17,000 [meals, ready to eat]," said Supply Officer Cmdr. John Palmer, of Lexington, Ky. We also have cots, sheets and blankets, said Palmer.

Truman is scheduled to arrive off the Gulf Coast early Sunday morning, and one of her tasks will be to support the helicopters bringing these items ashore.

"We are unsure of how many helos will come aboard, but it will probably be between 30 and 40," said Truman's Air Boss, Cmdr. Doug Carsten of Byron, Mich. "We talked with our counterparts on the West Coast, USS Abraham Lincoln (CVN 72), who helped in a similar mission during the tsunami relief. They were doing up to 90 missions a day. I think we can match that here aboard Truman."

For all the key players, this RAS was business as usual, but as usual, it required the utmost cooperation among the various departments involved.

"If one of us is tired, the other will pick up the slack," said Aviation Boatswain's Mate (Fuels) 3rd Class David Tuttle of Enfield, Conn. "We've got all our shipmates looking out for one another."

In addition to aviation boatswain's mate specialists handling the fuel hoses and storing the fuel for further use, boatswain's mates and gunner's mates also manned replenishment stations.

"During underway replenishments, we always work together," said Boatswain's Mate 3rd Class Josh Van Drei, of Valley City, Ohio. "We can't do it without the gunners; we can't pump fuel without the 'fuelies' and we can't run the station without Deck Department. Everybody has to cooperate together to get this done."

While the job was routine, the focus was definitely much different. The RAS detail wasn't simply loading fruit, vegetables or soda for use aboard Truman, but rather, serving a purpose toward the greater good.

"It makes me feel proud — Americans helping Americans," said Van Drei. "We're primarily a fighting force and not a humanitarian aid force, but going to help people lets them see the wide range of what the military can do."
Posted by: Sherry || 09/04/2005 16:55 || Comments || Link || E-Mail|| [259 views] Top|| File under:
Arabia
Washing of Kaaba Today
On behalf of Custodian of the Two Holy Mosques King Abdullah, Makkah Governor Prince Abdul Majeed will lead the ceremonial washing of the Holy Kaaba today, the Saudi Press Agency reported. Prominent personalities, including Sheikh Saleh Al-Hussayen, head of the Presidency for the Affairs of the Grand Mosque and the Prophet's Mosque, and ambassadors of Islamic countries, will attend the ceremony.
Posted by: Fred || 09/04/2005 20:44 || Comments || Link || E-Mail|| [251 views] Top|| File under:
Passed Premarital Test at the Age of 95
Arab News
QUNFUDHA — A 95-year-old man successfully passed the premarital test, Al-Watan newspaper reported. The groom wanted to get married to a 60-year-old bride and, according to a recent law, he had to pass the test before the marriage could be approved. The groom expressed his happiness on passing the test and said that he could not wait for his wedding day.


"Back in my day, we didn't have no new-fangled marital tests! What kinda nonsense does this involve?"
"Have a look, Grampaw!"
"Hot damn! Help me off with my burnoose, sonny!"

This is the second time where an old man passed the premarital test, but last time the man was a youthful 80-year-old.
Posted by: Fred || 09/04/2005 00:00 || Comments || Link || E-Mail|| [241 views] Top|| File under:
Britain
Uzbekistan-born teenager becomes first Muslim Miss England
LONDON - An Uzbekistan-born teenager on Saturday night became the first ever Muslim girl to be crowned Miss England and will compete in the Miss World pageant in China in December.

Hammasa Kohistani, 18, whose parents had fled Afghanistan, said she was delighted but surprised to learn she was the winner and hoped she would not be the last Muslim girl to receive the honor. "When they announced that I had won I thought I had misheard... it took a second to sink in," said Kohistani, dressed in an ivory white chiffon and silk ball gown designed and made by her mother.
Sarah Mendly, a 23-year-old Iraqi Muslim, had been the four-to-one favorite to win the contest, being held in Liverpool, northern England.

Asked about being the first Muslim Miss England, Kohistani said: "I'm making history and I'm very happy. Hopefully I won't be the last." She was born in Tashkent, central Uzbekistan, after her parents were forced to flee Afghanistan.

The brunette, who speaks six languages including Russian, Persian and French, looked ecstatic as the crown was placed on her head before a cheering crowd in Liverpool's Olympia Theatre. She was selected from a group of 40 entrants following the two-day competition. The student, who was known as Miss Maya after the Asian fashion house which sponsored her, has also been offered a part in a forthcoming Bollywood movie. The competition winner secures a place in the Miss World final in China in December which offers a 100,000-dollar (80,000-euro) prize.

Kohistani and Mendly, a biochemistry graduate who had already been named Miss Nottingham, were among four Muslims among the 20 finalists — a fact that has annoyed some senior Islamic clerics.

"There is no way a Muslim girl should be playing any part in this competition, because it is unlawful," said Hashim Sulaiman of the Liverpool Islamic Institute, according to Friday's edition of the Times newspaper. "The ladies in that contest are very scantily dressed and the only part of the body that should be on display are the face, the hands, and the feet."


"They're scantily dressed, the hussies, and they've .. got those things on their chests that .. heave and bounce with every .. breath .. and creamy ... oh by Allah, I've got to go .. shoot my gun!"
Posted by: Steve White || 09/04/2005 00:15 || Comments || Link || E-Mail|| [262 views] Top|| File under:
Caribbean-Latin America
US softens bio-weapons charges against Cuba
The Bush administration backed away Tuesday from claims that Cuba has an offensive biological weapons effort.

There is a "split view" among intelligence analysts on the question, the administration acknowledges in a report to Congress. The report says that Cuba has the "technical capability" to pursue biological weapons research and development because of its advanced pharmaceutical industry. But it left open the critical question of whether Cuba has done so.

The State Department report apparently marks the first time that the U.S. government has publicly softened its earlier charge, which has been controversial from the outset. Then-Undersecretary of State John Bolton had tried to reassign two intelligence analysts at the State Department and National Intelligence Council who had challenged Bolton's view that Cuba had bio-war capabilities, according to testimony at Bolton's nomination hearing to become United Nations ambassador.

The new finding on Cuba is based on a U.S. intelligence-community-wide assessment, known as a National Intelligence Estimate, completed last year. In that estimate, which is classified, "the Intelligence Community unanimously held that it was unclear whether Cuba has an active biological weapons effort now, or even had one in the past," the State Department report said. Cuba has denied any biological weapons work.
Posted by: Dan Darling || 09/04/2005 01:46 || Comments || Link || E-Mail|| [238 views] Top|| File under:
Chirac in hospital for a week
No rude comments from me. Wish him a full recovery.

President Jacques Chirac has been admitted to hospital for at least a week with a blood vessel problem in his eye that could have been caused by a stroke, it was revealed last night.
Although the problem did not seem serious, it is likely to be seen as another setback for 72-year-old Chirac after a string of political defeats that have left the conservative politician increasingly isolated at home and abroad.

He was taken to a hospital in Paris on Friday evening after reporting eye problems and bad headaches, but was said last night to be alert and consulting advisers. 'He can't wait to leave [hospital],' said Prime Minister Dominique de Villepin, who was apparently not told until yesterday that the President had been admitted. 'He is on good form.'

Chirac's illness, which has forced him to cancel or delay several appointments this week, is likely to trigger questions about future changes in the French political landscape that Chirac has dominated for a decade.

As supporters played down the severity of his condition, doctors said such a problem could range from a ruptured blood vessel to a stroke, which often affects the vision. Chirac's office said he had slight difficulties with his sight following a blood vessel problem known as a 'vascular accident'.

Chirac's schedule for the week included a summit on Tuesday with Chancellor Gerhard Schroeder in Germany and a meeting on Friday with Prince Albert of Monaco. De Villepin will chair a cabinet meeting on Wednesday in Chirac's place, the Elysée Palace said.

Chirac, who used to smoke heavily and is not thought to take regular exercise, pledged to never speak about his health when he took over the presidency in 1995. His predecessor, Francois Mitterrand, had kept his cancer secret for years. He has, however, sought to portray himself as dynamic and energetic, reportedly telling off a former minister for hinting publicly that he wore a hearing aid. Chirac has few grey hairs, wears contact lenses rather than glasses and has a year-round tan. Aides say he watches his waistline.

Elysée officials said they believed that Chirac had not previously missed a day's work due to ill health since taking office. His only other known health problem was breaking his pelvis in a car crash in the Seventies.
Posted by: Steve White || 09/04/2005 00:29 || Comments || Link || E-Mail|| [229 views] Top|| File under:
Home Front: Politix
ABC News Poll: Bush Not Taking Brunt of Katrina Criticism
American people differ from MSM and frantic donks




Many people have a personal link to the disaster: Twenty-eight percent — more than one in four Americans — say they have close personal friends or relatives in the Gulf Coast area who were directly affected by the hurricane and flooding. Of that group, as of Friday night, about four in 10 were still waiting for word on how those friends or relatives had fared.

People who know someone affected by the hurricane are no more likely to criticize the president's or federal government's performance, and in some specifics (delivering food and water and evacuating displaced people) they rate the federal response more positively than others. Nor are those who have a friend or relative affected more apt to be angry at the federal response.

The data suggest that people still awaiting word on the status of friends or relatives are more apt to be displeased with the federal government's response and people who had already heard are more apt to be pleased, but these subgroups in this sample are too small for reliable analysis.

Poll results at link


Posted by: Captain America || 09/04/2005 15:27 || Comments || Link || E-Mail|| [228 views] Top|| File under:
ABC/WaPo Poll: Bush Not Taking Brunt of Katrina Criticism
and we know about ABC/WaPo polls are always negative for Bush


Hurricane Preparedness Is Faulted; Fewer Blame Bush for Problems

Americans are broadly critical of government preparedness in the Hurricane Katrina disaster — but far fewer take George W. Bush personally to task for the problems, and public anger about the response is less widespread than some critics would suggest.

In an event that clearly has gripped the nation — 91 percent of Americans are paying close attention — hopefulness far outweighs discontent about the slow-starting rescue. And as in so many politically charged issues in this country, partisanship holds great sway in views of the president's performance.

The most critical views cross jurisdictions: Two-thirds in this ABC News/Washington Post poll say the federal government should have been better prepared to deal with a storm this size, and three-quarters say state and local governments in the affected areas likewise were insufficiently prepared.

he most critical views cross jurisdictions: Two-thirds in this ABC News/Washington Post poll say the federal government should have been better prepared to deal with a storm this size, and three-quarters say state and local governments in the affected areas likewise were insufficiently prepared.

Views of Hurricane Response
Yes No
Federal government adequately prepared? 31% 67%
State/local government adequately prepared? 24 75
Blame Bush? 44 55

Other evaluations are divided. Forty-six percent of Americans approve of Bush's handling of the crisis, while 47 percent disapprove. That compares poorly with Bush's 91 percent approval rating for his performance in the immediate aftermath of the 9/11 terrorist attacks, but it's far from the broad discontent expressed by critics of the initial days of the hurricane response. (It also almost exactly matches Bush's overall job approval rating, 45 percent, in an ABC/Post poll a week ago.)

Similarly, 48 percent give a positive rating to the federal government's response overall, compared with 51 percent who rate it negatively — another split view, not a broadly critical one.

When it gets to specifics, however, most ratings are worse: Majorities ranging from 56 to 79 percent express criticism of federal efforts at delivering food and water, evacuating displaced people, controlling looting and (especially) dealing with the price of gasoline. In just one specific area — conducting search and rescue operations — do most, 58 percent, give the government positive marks.


snip
Posted by: Sherry || 09/04/2005 15:09 || Comments || Link || E-Mail|| [226 views] Top|| File under:
Louisiana Senator Threatens President Bush
Washington, D.C. (AHN) - Louisiana Democrat Sen. Mary Landrieu threatens President Bush with physical violence this morning on ABC's Sunday morning news program, "This Week".

"If one person criticizes our sheriffs, or says one more thing, including the President of the United States, he will hear from me - one more word about it after this show airs and I - I might likely have to punch him - literally," says Landrieu.

"The President came here yesterday for a photo-op, he got his photo-op but we are never going to get this fixed if he does not send us help now."

It is a felony to threaten the President of The United States with violence.

No official comment from the White House has been reported.

Posted by: Captain America || 09/04/2005 14:48 || Comments || Link || E-Mail|| [347 views] Top|| File under:
Nagin: CIA's gonna rub me out
EFL
New Orleans Mayor Ray Nagin said he's feeling better about his city, he feels confident he has gotten the attention of Gov. Kathleen Blanco and President Bush, but he said he fears the Central Intelligence Agency may take him out because he's been yelling at these officials. Last night he told a reporter for the Associated Press: "If the CIA slips me something and next week you don't see me, you'll all know what happened."
Apparently, they've already slipped him something, like LSD.
Today he told interviewers for CNN on a live broadcast he feared the "CIA might take me out." Nagin resorted to vulgarity and profanity yesterday in his pleas for help. But he was actually calmer today, despite the hyperbole.
Posted by: Jackal || 09/04/2005 00:00 || Comments || Link || E-Mail|| [384 views] Top|| File under:
Chief Justice Renquist Dies
Chief Justice William H. Rehnquist died Saturday evening at his home in suburban Virginia, said Supreme Court spokeswoman Kathy Arberg.

A statement from the spokeswoman said he was surrounded by his three children when he died in Arlington. "The Chief Justice battled thyroid cancer since being diagnosed last October and continued to perform his dues on the court until a precipitous decline in his health the last couple of days," she said.

Rehnquist was appointed to the Supreme Court as an associate justice in 1971 by President Nixon and took his seat on Jan. 7, 1972. He was elevated to chief justice by President Reagan in 1986. His death ends a remarkable 33-year Supreme Court career during which Rehnquist oversaw the court's conservative shift, presided over an impeachment trial and helped decide a presidential election.


End of an era. Love him or hate him, a truly remarkable jurist.




Robin adds more from WaPo:




And you thought things were partisan already!


The death [gives] President Bush his second court opening within four months and sets up what's expected to be an even more bruising Senate confirmation battle than that of John Roberts. It was not immediately clear what impact Rehnquist's death would have on confirmation hearings for Roberts, scheduled to begin Tuesday.

Arberg said plans regarding funeral arrangements would be forthcoming.

Bush was notified of Rehnquist's death shortly before 11 p.m. EDT. "President Bush and Mrs. Bush are saddened by the news," said White House counselor Dan Bartlett. "It's a tremendous loss for our nation." The president was expected to make a personal statement about Rehnquist on Sunday.

The chief justice passed up a chance to step down over the summer, which would have given the Senate a chance to confirm his successor while the court was out of session, and instead Justice Sandra Day O'Connor announced her retirement to spend time with her ill husband. Bush chose Roberts, a former Rehnquist clerk and friend, to replace O'Connor.


much more at link
Posted by: Anonymoose || 09/04/2005 00:00 || Comments || Link || E-Mail|| [247 views] Top|| File under:
Home Front: Economy
What Saturday night was like in the French quarter
The only lights Saturday night on Bourbon Street were the flashing blues of police vehicles on patrol, the headlights of rumbling military trucks and an occasional flashlight or cigarette glow among bedraggled holdout residents.

"Why does any local stay? Because this is our neighborhood, this is home," said Ride Hamilton, 29. He has turned his French Quarter home into a mini-warehouse of supplies for his neighbors. He said he accumulated the goods during daily "shopping" trips to local stores, "trying to get it before somebody else does. We're relying on ourselves out here."

Johnny White's Sports Bar, which has no doors and, according to locals, never closes, has become a gathering place for some of those who remained downtown when Katrina devastated the city Monday.

"It's very eerie and disturbing," said Joseph Bellomy, 23, a Cleveland native who moved here in February and has been working as a bartender. His T-shirt's slogan: "How much fun can I have before I go to hell? - French Quarter."

At times, there has been gunfire at night. Most of the time, he said, it's quiet. "That's when we start talking to each other, trying to cheer each other up," Bellomy said.

A terrier that was dropped off by someone fleeing Katrina is tied to a darkened lamppost. A male, he nevertheless has been named "Katrina."

Bartender Deidre Rick, 24, serves drinks while wearing a tank top and shorts, joking: "I'm finally on the diet I wanted to go on." A woman identifying herself as Diana Straydog, "the last Native American in New Orleans," puffs on a long Dominican cigar obtained "at a Katrina discount."

Hamilton and Bellomy, who said he got some medical training while in the Air Force, have been trying to administer first aid. A local character they know only as "V" got his head busted the night before by thugs looking for money, Bellomy said. He was trying to get V to stay sitting to keep the wound, patched with a butterfly stitch, from opening up.

He was also changing the bandage on the leg of Lisa Smith. Away from her earshot, Bellomy and Hamilton say they're worried about the leg, punctured as she swam for her life during last week's flooding. They say gangrene is setting in.

"We need medical supplies. We need help," Bellomy said.

Down the street, Vaughn Couk and Ted Mack sit out in front of the Blues Club. They and a friend have been maintaining a daytime presence, they say, that's deterred looters. When it gets dark, they say, they go inside and lock the door with a chain. They say they've heard the chain rattling at night, but they make noise to scare off whoever's there.

"I'm working 24-24 now," said Mack, who normally works security inside the club.

Couk usually works at Hoggs Bar on Chartres Street, but left that locked up.

"It's not too bad now. It's been getting better," he said of the nights. "There are police around from all over the place - New Jersey, Wisconsin, Wyoming."

On a side street cluttered with clothing, glass and other debris, a man on a bicycle has a large bottle of whiskey and some cookies in the front basket. He pedals away erratically but quickly when approached. A couple with a shopping cart both smile and then turn their backs and push the cart.

There were police checkpoints. Officers in blue T-shirts holding M-16 rifles sat in chairs on some corners. One barked: "Get off the street! There's a curfew. It's dangerous out here."
Posted by: Dan Darling || 09/04/2005 20:19 || Comments || Link || E-Mail|| [402 views] Top|| File under:
Latest version of the New Orleans shoot-out story
New Orleans police shot and killed at least five people Sunday after gunmen opened fire on a group of contractors travelling across a bridge on their way to make repairs.

Deputy Police Chief W.J. Riley said police shot at eight people, killing five or six.

John Hall of the U.S. Army Corps of Engineers said fourteen contractors were travelling across a bridge that spans a canal connecting Lake Pontchartrain and the Mississippi River, under police escort, when they came under fire. The contractors were on their way to launch barges into Lake Pontchartrain to plug a breech in the canal.

None of the contractors were killed.
Posted by: Dan Darling || 09/04/2005 20:05 || Comments || Link || E-Mail|| [242 views] Top|| File under:
Katrina survivors form "tribes" to survive in New Mogadishu Orleans
In the absence of information and outside assistance, groups of rich and poor banded together in the French Quarter, forming "tribes" and dividing up the labor.

As some went down to the river to do the wash, others remained behind to protect property. In a bar, a bartender put near-perfect stitches into the torn ear of a robbery victim.

While mold and contagion grew in the muck that engulfed most of the city, something else sprouted in this most decadent of American neighborhoods — humanity.

"Some people became animals," Vasilioas Tryphonas said Sunday morning as he sipped a hot beer in Johnny White's Sports Bar on Bourbon Street. "We became more civilized."

While hundreds of thousands fled the below-sea-level city before the storm, many refused to leave the Vieux Carre, or old quarter. Built on some of the highest ground around and equipped with underground power lines, residents considered it about the safest place to be.

Katrina blew off roof slates and knocked down some already-unstable buildings but otherwise left the 18th and 19th century homes with their trademark iron balconies intact. Even without water and power, most preferred it to the squalor and death in the emergency shelters set up at the Superdome and Convention Center.

But what had at first been a refuge soon became an ornate prison.

Police came through commandeering drivable vehicles and siphoning gas. Officials took over a hotel and ejected the guests.

An officer pumped his shotgun at a group trying to return to their hotel on Chartres Street.

"This is our block," he said, pointing the gun down a side street. "Go that way."

Jack Jones, a retired oil rig worker, bought a huge generator and stocked up on gasoline. But after hearing automatic gunfire on the next block one night, he became too afraid to use it — for fear of drawing attention.

Still, he continues to boil his clothes in vinegar and dip water out of neighbors' pools for toilet flushing and bathing.

"They may have to shoot me to get me out of here," he said. "I'm much better off here than anyplace they might take me."

Many in outlying areas consider the Quarter a playground for the rich and complain that the place gets special attention.

Yes, wealthy people feasted on steak and quaffed warm champagne in the days after the storm. But many who stayed behind were the working poor — residents of the cramped spaces above the restaurants and shops.

Tired of waiting for trucks to come with food and water, residents turned to each other.

Johnny White's is famous for never closing, even during a hurricane. The doors don't even have locks.

Since the storm, it has become more than a bar. Along with the warm beer and shots, the bartenders passed out scrounged military Meals Ready to Eat and bottled water to the people who drive the mule carts, bus the tables and hawk the T-shirts that keep the Quarter's economy humming.

"It's our community center," said Marcie Ramsey, 33, whom Katrina promoted from graveyard shift bartender to acting manager.

For some, the bar has also become a hospital.

Tryphonas, who restores buildings in the Quarter, left the neighborhood briefly Saturday. Someone hit in the head with a 2-by-4 and stole his last $5.

When Tryphonas showed up at Johnny White's with his left ear split in two, Joseph Bellomy — a customer pressed into service as a bartender — put a wooden spoon between Tryphonas' teeth and used a needle and thread to sew it up. Military medics who later looked at Bellomy's handiwork decided to simply bandage the ear.

"That's my savior," Tryphonas said, raising his beer in salute to the former Air Force medical assistant.

A few blocks away, a dozen people in three houses got together and divided the labor. One group went to the Mississippi River to haul water, one cooked, one washed the dishes.

"We're the tribe of 12," 76-year-old Carolyn Krack said as she sat on the sidewalk with a cup of coffee, a packet of cigarettes and a box of pralines.

The tribe, whose members included a doctor, a merchant and a store clerk, improvised survival tactics. Krack, for example, brushed her dentures with antibacterial dish soap.

It had been a tribe of 13, but a member died Wednesday of a drug overdose. After some negotiating, the police carried the body out on the trunk of a car.

The neighbors knew the man only as Jersey.

Tribe member Dave Rabalais, a clothing store owner, said he thinks the authorities could restore utilities to the Quarter. But he knows that would only bring "resentment and the riffraff."

"The French Quarter is the blood line of New Orleans," he said. "They can't let anything happen to this."

On Sunday, the tribe of 12 became a tribe of eight.

Four white tour buses rolled into the Quarter under Humvee escort. National Guardsmen told residents they had one hour to gather their belongings and get a ride out. Four of the tribe members decided to leave.

"Hallelujah!" Teresa Lawson shouted as she dragged her suitcase down the road. "Thank you, Jesus!"

For Mark Rowland, the leaving was bittersweet.

"I'm heart-broken to leave the city that I love," Rowland said as he sat in the air-conditioned splendor of the bus. "It didn't have to be this way."
Posted by: Dan Darling || 09/04/2005 19:57 || Comments || Link || E-Mail|| [376 views] Top|| File under:
Five dead were army workers: report
Associated Press reports that at least five people shot dead by police as they walked across a New Orleans bridge yesterday were contractors working for the US Defence department.

A spokesman for the Army Corps of Engineers said the victims were contractors on their way to repair a canal. The contractors were on their way across the bridge to launch barges into Lake Pontchartrain, in an operation to fix the 17th Street Canal, according to the spokesman.

The shootings took place on the Danziger Bridge, across a canal connecting Lake Pontchartrain to the Mississippi River.

Early on Sunday, Deputy Police Chief W.J. Riley of New Orleans said police shot at eight people, killing five or six.

No other details were immediately available.
Posted by: phil_b || 09/04/2005 19:43 || Comments || Link || E-Mail|| [238 views] Top|| File under:
Kuwait Pledges $500M for Hurricane Relief
KUWAIT CITY (AP) - The oil-rich Persian Gulf state of Kuwait said Sunday it will donate $500 million in aid to U.S. relief efforts after Hurricane Katrina. The offer is the largest known put forward since the hurricane ravaged Louisiana, Mississippi and Alabama and follows a $100 million aid donation from the emir of a Mideast neighbor, Qatar.

Kuwait's energy minister said his country would provide "oil products that the disaster-stricken states need in addition to other humanitarian aid." "It's our duty as Kuwaitis to stand by our friends to lighten the humanitarian misery and as a payback for the many situations during which Washington helped us through the significant relations between the two friendly countries," Sheik Ahmed Fahd Al Ahmed Al Sabah said in a statement carried by Kuwait's official news agency, KUNA.

Kuwait and Qatar's donations came as the Egypt-based 22-member Arab League called on Arab nations to provide relief to the U.S. The Arab League said that its secretary-general, Amr Moussa, sent a cable of "deep condolences and regret to the U.S. administration over the effect of Hurricane Katrina ... and called on all Arab countries to extend aid to the United States to face the exceptional humane circumstances."


Kuwait and Qatar: thank you.
Posted by: Steve White || 09/04/2005 15:20 || Comments || Link || E-Mail|| [233 views] Top|| File under:
Home Front: Culture Wars
Tancredo Predicts Fight In Congress Over Immigration
Big surprise here Bring it on


(09.02.05 - AP) — Congressman Tom Tancredo is vowing to fight any effort to give amnesty to workers in the United States illegally. Pressure is mounting on Congress to revisit the nation's immigration policy. This fall lawmakers are expected to take up a slew of bills dealing with everything from border security to guest workers.


Let them know how you feel write letters e-mail call fax knock on doors etc etc


If an amnesty bill is introduced, Tancredo says he'll do whatever he can to enlist the aid of every organization he can to get the word out.


You Da Man


The White House declined comment on Tancredo's remarks yesterday. A spokeswoman says President Bush is still consulting with Congress on the issue and welcomes all input.


Hell yeah let's give him input shall we!
Posted by: Jan || 09/04/2005 00:00 || Comments || Link || E-Mail|| [240 views] Top|| File under:
Anti-US bloggers hail Katrina
HURRICANE Katrina has incited a storm of enthusiasm among Islamist bloggers who claim the destruction was sent by God to torment the American empire. "Katrina, a soldier sent by God to fight on our side... the soldier Katrina joins us to fight against America," said one Islamist web site.

Another said: "Allahu akbar (God is greatest). Soldiers of God, Hurricane Katrina demolishes America. Don't think that God doesn't care about the injustices of tyrants."


This is nothing. Go to Washington Monthly and read the comments sections on any Katrina related post. The Islamists are mild in comparison.

Internet sites published dozens of photos showing crumbled buildings, overturned cars, flooded streets, devastated oil refineries, residents wading through muck and water and US flags ripped to shreds by the hurricane that wreaked havoc in Louisiana, Mississippi and Alabama. The pictures should "serve as a lesson," one blogger said. "In spite of being a superpower and of its technological development, America was unable to cope with the power of the Almighty," the writer said.


Which should make you ponder what would happen to your pissant country under similar circumstances.

Another blogger, who decorated his site with photos of Al-Qaeda leaders Osama bin Laden and Iraq's most-wanted man Abu Musab al-Zarqawi, said: "America observes silence over its human losses."

The Islamist perspectives were not limited to the Internet. A Kuwaiti Arabic-language newspaper published similar comments by the director of the Kuwaiti ministry of endowment's research center, Mohammed Yussef al-Mlaifi. "When the satellite channels reported on the scope of the terrifying destruction in America (caused by) this wind, I was reminded of the words of (Prophet Mohammed): 'The wind sends torment to one group of people, and sends mercy to others.'

"I do not think -- and only Allah knows -- that this wind, which completely wiped out American cities in these days, is a wind of mercy and blessing. It is almost certain that this is a wind of torment and evil that Allah has sent to this American empire," he said in the daily Al-Siyassa.

"But how strange it is that after all the tremendous American achievements for the sake of humanity, these mighty winds come and evilly rip (America's) cities to shreds? Have the storms joined the Al-Qaeda terrorist organization?"

He also cited a passage he found in the Koran: "The disaster will keep striking the unbelievers for what they have done, or it will strike areas close to their territory, until the promise of Allah comes to pass, for, verily, Allah will not fail in His promise."

Many bloggers drew parallels between the destruction caused by the storm and that brought by US military action in Afghanistan and Iraq, and blasted US President George W. Bush's so-called "war on terror." "America fights Islam in the name of the war against terrorism, kills innocents in Afghanistan and Iraq and supports the Zionist entity (Israel)," said one site, then listing two dozen curses -- habitually used by Islamist radicals at the end of prayers -- against the United States.

Amid all the criticism, at least one blogger spoke out in defense of the victims, saying he was "exasperated at the rejoicing over the misfortunes of Americans." "Certainly, the leaders of the United States have oppressed many peoples, but the citizen... is in no way guilty."

Islamist web sites had also cast blame on South Asian countries hit by last year's tsunami that killed more than 125,000 people, saying "the hand of God" was involved. Back then, one scribe described the tsunami as "divine vengeance against Thailand, a country of debauchery."
Posted by: Groluns Snoluter6338 || 09/04/2005 01:42 || Comments || Link || E-Mail|| [236 views] Top|| File under:
Afghanistan/South Asia
One minor girl, many Arabs
They are old predators with new vigour. Often bearded, invariably in flowing robes and expensive turbans.
The rich, middle-aged Arabs increasingly stalk the deprived streets of Hyderabad like medieval monarchs would stalk their harems in days that we wrongly think are history. These Viagra enabled Arabs are perpetrating a blatant crime under the veneer of nikaah, the Islamic rules of marriage. Misusing the sanctioned provision which allows a Muslim man to have four wives at a time, many old Arabs are not just marrying minors in Hyderabad, but marrying more than one minor in a single sitting.

"The Arabs prefer teenage, virgin brides," says Jameela Nishat, who counsels and sensitises young women against the malaise. Two of her volunteers, Shahida Yasmeen and Tasneem Sultana, in their early twenties experienced the trauma of being scanned by an old Arab. A few months ago, they accompanied an undercover television reporter who was following these sham marriages. They reached a home where half a dozen other prospective brides were gathered. "It resembled a brothel. The girls were paraded before the Arab who would lift the girls' burqa, run his fingers through their hair, gaze at their figures and converse through an interpreter," says Yasmeen recalling the day.

Most girls inspected by the Arab were minors, and forced by a complex union of their parents and Islamic clerics to yield to the preliminary probes of the Arab.
Posted by: john || 09/04/2005 07:40 || Comments || Link || E-Mail|| [240 views] Top|| File under:
Mullahs: US Open Tennis player not dressing properly
Caught between Sania Mirza's rising fame and her attire, Islamic clerics in the city felt compelled to comment on both. Urdu papers covering Mirza's third round triumph in the US Open carried modest legless shots of the 18-year-old, in a mixed sentiment that reflects the mood of the conservatives. "We are all proud of Sania's achievements and want her to do well," said Aslam Razi, advisory member of Jamaat-e-Islaami. "At the same time we can't understand why she should be wearing the kind of dress she wears on court."


"There's no possibility the two could be connected, of course..."

Many like him can't fathom why Mirza cannot look like the devout Muslim she claims to be on court. "Is there a dress code that says the skirts should be smaller and shirts tighter?" asked Razi. "Why can't she wear the long skirts and full sleeve shirts that players I've seen 25 years ago used to wear on court?"


"Why can't she just play tennis back in the seraglio? Why does she need to play tennis? Why couldn't her father have had a boy? If he had, why wouldn't the lad be off fighting jihad?"

Maulana Mahmood Dariabadi of Ulema Council, a body of scholars, said, "It is a sport, not a fashion parade. If people are troubled by her dress she ought to cover herself and play."


If people are troubled by her dress, why don't they listen to the games on the radio?

Shodhan, a Marathi weekly managed by a Muslim trust has refrained from publishing any of Mirza's photos "because it will offend sensibilities".


Okay. We'll do it for you. Arseholes.
Posted by: john || 09/04/2005 07:43 || Comments || Link || E-Mail|| [239 views] Top|| File under:
Home Front: Economy
New Orleans cops disintegrated - 2/3 of the police missing post-Katrina!
The National Guard was slow to move troops into New Orleans because it did not anticipate the collapse of the city's police force after Hurricane Katrina, the guard's commander said. Lieutenant General Steven Blum said the New Orleans police force was left with only a third of its pre-storm 1,500-person strength.

Some police had families caught up in the disaster, others were unable to make it back to their precincts because of the flooding, and yet others left their posts after deciding the situation had grown too dangerous.


That's the AFP explanation, not Blum's. There's another one, but it's a little less cheery.


"The real issue, particularly in New Orleans, is that no one anticipated the disintegration or the erosion of the civilian police force in New Orleans," Blum told reporters here. "Once that assessment was made ... then the requirement became obvious," he said. "And that's when we started flowing military police into the theater."

Blum said that since Thursday some 7,000 National Guard and military police had moved into the city. But he said any suggestion that the National Guard had not performed well or was late was a "low blow."

The initial priority of the Louisiana and Mississippi National Guard forces was disaster relief, not law enforcement, because they expected the police to handle that, he said. "We were pulsing forces in in very degraded infrastructure -- airports had reduced capabilities ... in some cases we only had one road in because of lack of bridges, flooding, loss of infrastructure," he said. "So we couldn't rush to failure on this thing and we had to take a more measured approach on this thing than any of us wanted," he said.

When it became apparent that disorder in New Orleans should be the most immediate priority, the National Guard waited until they had enough forces in hand to make an overwhelming show of force, he said.

On Friday, while President George W. Bush was touring the stricken city, 1,000 military police and National Guard stormed the convention center where street gangs mixed in with thousands of others awaiting rescue had created a volatile situation, Blum said. "Had we gone in with a lesser force we may have been challenged, innocents may have been caught in a fight between the guard and military police and those who did not want to be processed or apprehended," he said.

Bush, under intense criticism for the slow federal response, on Saturday ordered an additional 7,000 active duty and reserve ground troops to reinforce the National Guard. That would raise the level of US military forces committed to the relief effort -- active duty as well as national guard and reserves -- to more than 50,000 by the end of next week.

Blum said that on Saturday there were 27,000 national guard troops in Louisiana and Mississippi. That number will grow to about 40,000 within the next week, he said.

There were varying estimates of the number of active duty troops already in the area as part of the relief of operations before Bush's order. Major General Joseph Inge, deputy commander of the US Northern Command, put the number of active duty forces already on the ground at nearly 5,000 while Blum estimated the active force at 7,000, including sailors aboard navy ships.

The additional troops ordered in from the active force include 2,500 soldiers from the 82nd Airborne Division, 2,700 from the 1st Cavalry Division and 2,000 from the 1st and 2nd Marine Expeditionary Forces.
Posted by: Dan Darling || 09/04/2005 03:42 || Comments || Link || E-Mail|| [256 views] Top|| File under:
Combat operations underway in New Orleans
Combat operations are underway on the streets "to take this city back" in the aftermath of Hurricane Katrina.

"This place is going to look like Little Somalia," Brig. Gen. Gary Jones, commander of the Louisiana National Guard's Joint Task Force told Army Times Friday as hundreds of armed troops under his charge prepared to launch a massive citywide security mission from a staging area outside the Louisiana Superdome. "We're going to go out and take this city back. This will be a combat operation to get this city under control."

Jones said the military first needs to establish security throughout the city. Military and police officials have said there are several large areas of the city are in a full state of anarchy.

Dozens of military trucks and up-armored Humvees left the staging area just after 11 a.m. Friday, while hundreds more troops arrived at the same staging area in the city via Black Hawk and Chinook helicopters.

"We're here to do whatever they need us to do," Sgt. 1st Class Ron Dixon, of the Oklahoma National Guard's 1345th Transportation Company. "We packed to stay as long as it takes."

While some fight the insurgency in the city, other carry on with rescue and evacuation operations. Helicopters are still pulling hundreds of stranded people from rooftops of flooded homes.

Army, Air Force, Navy, Marine Corps, Coast Guard and police helicopters filled the city sky Friday morning. Most had armed soldiers manning the doors. According to Petty Officer 3rd Class Jeremy Grishamn, a spokesman for the amphibious assault ship Bataan, the vessel kept its helicopters at sea Thursday night after several military helicopters reported being shot at from the ground.

Numerous soldiers also told Army Times that they have been shot at by armed civilians in New Orleans. Spokesmen for the Joint Task Force Headquarters at the Superdome were unaware of any servicemen being wounded in the streets, although one soldier is recovering from a gunshot wound sustained during a struggle with a civilian in the dome Wednesday night.

"I never thought that at a National Guardsman I would be shot at by other Americans," said Spc. Philip Baccus of the 527th Engineer Battalion. "And I never thought I'd have to carry a rifle when on a hurricane relief mission. This is a disgrace."

Spc. Cliff Ferguson of the 527th Engineer Battalion pointed out that he knows there are plenty of decent people in New Orleans, but he said it is hard to stay motivated considering the circumstances.

"This is making a lot of us think about not reenlisting." Ferguson said. "You have to think about whether it is worth risking your neck for someone who will turn around and shoot at you. We didn't come here to fight a war. We came here to help."
Posted by: Dan Darling || 09/04/2005 01:40 || Comments || Link || E-Mail|| [225 views] Top|| File under:
Displaced New Orleans Residents Look Elsewhere
Faced with the prospect that there might not be much of a city to return to, some displaced New Orleans residents are already shopping for new homes. "People are buying houses sight unseen here," said Shelley Minor, a Realtor with Keller Williams Realty in Baton Rouge. "There is a buying frenzy."

Some companies that once had offices in New Orleans have decided to make Baton Rouge a de facto headquarters until they decide whether it will ever be feasible to move back to New Orleans. Minor, for example, just landed the job of finding homes for the 150 displaced employees at the financial advisory firm where her husband works.

Arthur Sterbcow, president of realty company Latter & Blum Inc., said he had heard stories of people shopping this week for homes in Baton Rouge wearing shorts, still muddy from narrow escapes from the flooding. The rental properties are already taken, he said, by workers who have come to help fix the problems in New Orleans. "We're selling houses hand over fist," he said. "We can't get enough inventory."

Hank Saurage IV, owner of Saurage Realtors, said that the demand has pushed up prices 3 to 10 percent in some cases and that some buyers are making cash offers to make their offers seem more attractive to sellers. "There are 1,900 Realtors in the greater Baton Rouge area, and I don't think there's a one not working to find homes for multiple families," he said.

A week ago there were between 3,400 and 3,700 homes listed for sale in the area, he said. By the end of next week, he figures, there will be around only 500 still available -- ones that are either "extremely overpriced or uninhabitable."

In Lafayette, La., 135 miles west of New Orleans, Re/Max associate broker Jane Ortego described a similarly hectic scene. "As of yesterday, everything has been rented out," she said. "Now people are turning to buying because there is nothing left to rent."

Ortego has sold three homes to refugees from New Orleans this week and says she's working as quickly as she can to find homes for others. She still has to meet with four new clients who left messages on her voice mail overnight. Ortego's office is getting 200 calls an hour for people looking for rental property. Some buyers in the market there are offering more money for a home if the current owners are willing to move out early -- but those owners typically are not able to move out early because there is nowhere for them to go, she said.

More than 200 miles northwest of New Orleans in Alexandria, La., Elaine Fuqua Setliff, owner of Louisiana Lagniappe Realty, said the displaced people who are able to buy homes this week are typically retired, with a pension or dividend income. It is harder for other displaced New Orleans residents, camped out in churches and parking lots around town, who no longer have jobs and thus are frequently unable to get loan approvals.

The National Association of Realtors, based in Washington, said it was too early to say how the exodus from New Orleans will alter the real estate market in the South.

Rick Brinkman, senior vice president of branch operations at Harry Norman Realtors in Atlanta, said that his firm has not seen an impact there but that he expects to see one in the coming months. "I think there absolutely will be a ripple effect; we're one of the closest job markets" to New Orleans, he said. "I don't know when it'll hit. It's going to be interesting."
Posted by: Steve White || 09/04/2005 00:43 || Comments || Link || E-Mail|| [235 views] Top|| File under:
WaPo: White House Shifts Blame to Local Officials
Let the games begin....select cuts follow:


Tens of thousands of people spent a fifth day awaiting evacuation from this ruined city, as Bush administration officials blamed state and local authorities for what leaders at all levels have called a failure of the country's emergency management.

Behind the scenes, a power struggle emerged, as federal officials tried to wrest authority from Louisiana Gov. Kathleen Babineaux Blanco (D). Shortly before midnight Friday, the Bush administration sent her a proposed legal memorandum asking her to request a federal takeover of the evacuation of New Orleans, a source within the state's emergency operations center said Saturday.

The administration sought unified control over all local police and state National Guard units reporting to the governor. Louisiana officials rejected the request after talks throughout the night, concerned that such a move would be comparable to a federal declaration of martial law. Some officials in the state suspected a political motive behind the request. "Quite frankly, if they'd been able to pull off taking it away from the locals, they then could have blamed everything on the locals," said the source, who does not have the authority to speak publicly.


These folks are in defense mode, the hell with their constituents


A senior administration official said that Bush has clear legal authority to federalize National Guard units to quell civil disturbances under the Insurrection Act and will continue to try to unify the chains of command that are split among the president, the Louisiana governor and the New Orleans mayor.

Louisiana did not reach out to a multi-state mutual aid compact for assistance until Wednesday, three state and federal officials said. As of Saturday, Blanco still had not declared a state of emergency, the senior Bush official said.

"The federal government stands ready to work with state and local officials to secure New Orleans and the state of Louisiana," White House spokesman Dan Bartlett said. "The president will not let any form of bureaucracy get in the way of protecting the citizens of Louisiana."

Blanco made two moves Saturday that protected her independence from the federal government: She created a philanthropic fund for the state's victims and hired James Lee Witt, Federal Emergency Management Agency director in the Clinton administration, to advise her on the relief effort.


More at link
Posted by: Captain America || 09/04/2005 00:39 || Comments || Link || E-Mail|| [231 views] Top|| File under:
Mississippi running low on fuel and medical personnel
Mississippi is running dangerously low on fuel and medical personnel, and faces a looming housing crisis for tens of thousands of people, officials said four days after Hurricane Katrina blasted through the state.

The state's death toll from the hurricane currently stands at 147, but seems certain to rise as officials widen their focus of attention from larger cities and coastal areas to rural communities further inland. "That number is going to go up," said Gov. Haley Barbour (R), who accompanied President Bush yesterday on a tour of Gulf Coast communities ravaged by the hurricane. "If you see the devastation, you wonder why it didn't kill a million people."

Refugees and survivors continued to tell horror stories about looting, terrible sanitation, long lines for gas, a continuing lack of food and water, and a relief operation that has been excruciatingly slow. Government officials, however, painted a very different picture of the relief effort, called for optimism -- and even suggested that difficult experiences were good for people's character.

"We're spoiled," said Col. Joe Spraggins, civil defense director of the hard-hit Harrison County. "All these years we've had everything given to us. God gave us this disaster and we've got to live with it. It might bring us back to reality."

At a news conference in Jackson yesterday, Barbour and other government officials only mentioned meeting upbeat people during their tour with President Bush. When asked whether he had told the president about the financial needs of the state, Barbour said, "He doesn't need anybody to take him to school on that, he understands that cold."

"There are tens of thousands of homes on the coast that are uninhabitable," Barbour said, of the coming housing crisis. And officials had still not gotten a full understanding of the scope of the disaster in many areas: "We went places where the debris is chest deep, head deep."

Barbour said fuel shortages were the most immediate issue, and called for people who owned tanker trucks in Mississippi and neighboring states to step forward and help with transporting gasoline. He also put out a call for nurses, healthcare workers and physicians, and said that he was worried about the risk of disease outbreaks.

Some 9,000 National Guardsmen, mostly from other states, are expected to be in place by this weekend to help maintain security and assist with relief efforts.

In coastal communities, the search operations continued endlessly. Long Beach, Miss., firefighter Christopher Findlay said he had found four bodies since Monday. "It's like reliving 9/11 again, looking through the Pentagon for bodies," said Findlay, 40, who lives in Long Beach, and was formerly a firefighter in Bowie, Md. "Now I'm looking for bodies again, but some of them are in trees."

Findlay and other firefighters have been pulling double duty, participating in rescue and relief efforts while also policing badly damaged areas. "Looting is pretty bad," he said. "People are taking clothing, liquor -- things that aren't life-surviving, material items. I don't have a problem if someone is trying to get food or water, but beyond that, we're busting 'em.

"What we're getting worried about is people are starting to shoot at us now," he added. "That's the lowest form of human being haunting the Earth."

But Findlay acknowledged that even honest people were reaching breaking point. "Everything is just stretched so thin. People's nerves are really agitated," Findlay said. "They want things now, but it's not here. It's coming in. We're only issuing two bags of ice per vehicle. We'd like to give more, but if we did, it'd never last."

Officials in Harrison County relaxed the nightly curfew by two hours to 8 p.m., despite increased security fears. The reason, Spraggins said, was to give people more time to venture out for gas and food, errands that now could take all day or longer.

Most residents are without electricity, phones and sewage service. Sanitation is a challenge. The Salvation Army is providing 20,000 meals a day for the hungry. By Saturday, the nonprofit group will have a total of 20 canteens operating, serving 30,000 meals a day, Spraggins said. By the end of the weekend, 2,500 portable toilets are expected. One hundred tractor-trailers filled with ice and 500 filled with water are on the way, as well. About 28,000 residents out of 195,000 in southern Mississippi have had their power restored as of Friday, Spraggins said.

Fuel supplies are so low that emergency response crews in Long Beach had no gasoline Thursday night.
Posted by: Steve White || 09/04/2005 00:37 || Comments || Link || E-Mail|| [302 views] Top|| File under:
Bush Aides Meet With Black Leaders over Hurricane Relief
JACKSON, Miss. (AP) - President Bush's top advisers met Saturday with black leaders concerned about the administration's slow response to blacks suffering from Hurricane Katrina, while the head of the NAACP said it was not time for ``finger-pointing.''

NAACP President Bruce Gordon said that any recriminations over how the government treated Gulf Coast residents can wait until the mostly poor and black victims are given the care they desperately need. ``Right now, the NAACP is in what I call a life-saving mode. We are not in a finger-pointing mode and until every life has been stabilized and every life has been saved, we will devote all of our energies for that purpose,'' Gordon said.

Gordon and Mississippi NAACP officials spoke at a news conference in Jackson hours after Bush administration officials including Homeland Security Secretary Michael Chertoff met with black leaders in Washington about allegations that indifference to black suffering slowed the response.

White House press secretary Scott McClellan said the group discussed how to evacuate, save and sustain lives, create temporary housing and ways to work with community and faith-based groups to handle the long-term needs of the displaced.

Rep. Elijah E. Cummings, Democrat of Maryland and past chairman of the Congressional Black Caucus, said he believes the administration was partly interested in offering assurances that any missteps in getting relief to the victims would be corrected. ``I think a lot of people in the African American community - and others, by the way - share Bush's view that the results of his efforts have been unacceptable,'' Cummings said after the White House meeting.

Gordon said the NAACP will monitor how federal officials provide relief in New Orleans and the Gulf Coast while offering assistance to displaced residents and those in need. ``Once we are satisfied that some level of stabilization has occurred, then we are going to figure out what happened,'' Gordon said. ``Because are there discrepancies? Yes.''


Concerted screw-up over this hurricane. Nagin, Blanco, Brown, Chertoff, lots of others.
Posted by: Steve White || 09/04/2005 00:31 || Comments || Link || E-Mail|| [379 views] Top|| File under:
Qatar offers $100,000,000 in aid
Long list of countries contributing and/or grandstanding deleted.


Qatar pledged $100 million in humanitarian assistance Saturday to help Americans recover from Hurricane Katrina, heading a list of more than a dozen countries joining an outpouring of support.


I'd say that one goes beyond grandstanding...

"In these difficult circumstances, the people and the government of the state of Qatar would like to assure the people of the United States of its support and desire to assist the people in the affected area along the United States Gulf Coast," said a statement from the oil-rich Persian Gulf state's embassy.


And no statement about how the money must only be used to help moslems? The surprise meter moved! I saw it!


"Please accept our solidarity as well as our heartfelt condolences for the tragic loss of so many precious lives," the statement said.

The State Department is maintaining a list of countries that have offered assistance, but does not discuss the amount of whether they officers have been formally accepted. The $100 million pledge from Qatar is the largest disclosed so far. Earlier offers have covered a range from Saudi Arabia to tiny Dominica.


A sincere thank-you to the people of Qatar, and to each country that has offered to help.
Posted by: Jackal || 09/04/2005 00:00 || Comments || Link || E-Mail|| [245 views] Top|| File under:
Katrina med students can attend in Israel
Pass this on to any flooded-out students you know -- substantial and useful aid from Israel. :-D


Medical students unable to attend the Katrina-ravaged Tulane University in New Orleans can attend Tel Aviv University's Sackler School of Medicine. In addition, any college student from the Gulf area affected by the storm may apply late for the University's Lowy School for Overseas Students, which is waiving deadlines and some requirements to make room for Katrina's victims. "In tragedies such as this, you desperately want to help, and these are two things the university can do -- offer academic sanctuary to Tulane medical students and an overseas program to other Gulf-area students whose campuses have been destroyed," said Itamar Rabinovich, president of Tel Aviv University. The Tel Aviv Medical School doesn't begin until the end of October, providing time for transferring students to make arrangements. Both the Sackler School of Medicine and the Lowy School programs are conducted in English.


Whew! Not many can handle both learning a new language and learning new material!

The American Association of Medical Colleges and the Accreditation Council for Graduate Medical Education has plans to help the students and residents affected by Katrina. My university will be part of that. We need first to get a sense of how many students and residents, who has room, how the money is going to be handled, etc. It will take a couple of weeks to a month to get a plan together. I suspect I'm going to be part of this.
Posted by: trailing wife || 09/04/2005 00:00 || Comments || Link || E-Mail|| [234 views] Top|| File under:
Bill Frist to work as medical volunteer
EFL


Bill Frist took off his senator's coat on Saturday and flew for New Orleans as a medical volunteer. But what he found among the thousands needing treatment from Hurricane Katrina was a rescue effort in chaos: patients sleeping on luggage conveyors, teams of nurses who didn't know each other's names and a total communication breakdown. Frist left Washington around 4:30 a.m. Saturday on his private plane. He spent most of the day helping to treat thousands of victims at Louis Armstrong International Airport and the New Orleans Convention Center.
The senator spent the day treating diabetics for low blood sugar and dealing with cases of high blood pressure and dehydration. Though he is a surgeon by training, there was no need to perform surgery on Saturday, he said. After overnighting in Nashville, Tenn., following his day in New Orleans, Frist planned to return to the Gulf Coast on Sunday to work in storm-ravaged areas of Mississippi and Alabama, as well as returning with supplies to New Orleans. He plans to be back in Washington by the time the Senate reconvenes on Tuesday. He said the show trials confirmation hearings for Supreme Court nominee John Roberts will go forward as planned.


I can't wait for the idiotarians to start spewing conspiracy theories, like: Frist is actually murdering witnesses to the GOP's plan to wipe out the black race from New Orleans.
Posted by: Jackal || 09/04/2005 00:00 || Comments || Link || E-Mail|| [232 views] Top|| File under:
Home Front: Tech
Shell Oil has method to extract oil from shale @ US$30/bbl
Hattip Instapundit

Since 1981, Shell researchers at the company's division of "unconventional resources" have been spending their own money trying to figure out how to get usable energy out of oil shale. Judging by the presentation the Rocky Mountain News heard this week, they think they've got it.

Shell's method, which it calls "in situ conversion," is simplicity itself in concept but exquisitely ingenious in execution. Terry O'Connor, a vice president for external and regulatory affairs at Shell Exploration and Production, explained how it's done (and they have done it, in several test projects):

Drill shafts into the oil-bearing rock. Drop heaters down the shaft. Cook the rock until the hydrocarbons boil off, the lightest and most desirable first. Collect them.

Please note, you don't have to go looking for oil fields when you're brewing your own.

On one small test plot about 20 feet by 35 feet, on land Shell owns, they started heating the rock in early 2004. "Product" - about one-third natural gas, two-thirds light crude - began to appear in September 2004. They turned the heaters off about a month ago, after harvesting about 1,500 barrels of oil.

More on the technique, and Shell Oil's next steps (Shell has applied for an R&D lease on 160 acres of Bureau of Land Management land, which could be approved by February. That project would be on a large enough scale so design of a commercial facility could begin.) Engineer, techie and finance types should go read the whole thing.
Posted by: trailing wife || 09/04/2005 00:00 || Comments || Link || E-Mail|| [240 views] Top|| File under:
Home Front: Economy
New Orleans had many warnings
Just a year ago, Hurricane Ivan caused disaster plan review


It's World Net Daily, you may need a diuretic to off-load the salt.

A year ago, New Orleans reviewed its hurricane disaster plans after Hurricane Ivan gave the city a major scare forcing the evacuation of nearly 1 million people from the area. What happened last September bears striking similarities to the problems encountered before Hurricane Katrina struck. The only difference was Ivan missed the city.

There were hours-long traffic jams. Those who had money fled, while the poor stayed. The warnings were the same: Forecasters predicted that a direct hit on the city would send torrents of water over the city's levees, creating a 20-foot-deep cesspool of human and industrial waste. "They say evacuate, but they don't say how I'm supposed to do that," Latonya Hill, 57, told the Associated Press at the time. "If I can't walk it or get there on the bus, I don't go. I don't got a car. My daughter don't either."

Advocates for the poor were indignant in 2004 – just as they are complaining now. "If the government asks people to evacuate, the government has some responsibility to provide an option for those people who can't evacuate and are at the whim of Mother Nature," said Joe Cook of the New Orleans ACLU.

With Ivan, city officials first said they would provide no shelter, then, just hours before the storm was set to hit land, they agreed that the state-owned Louisiana Superdome would open to those with special medical needs.

Mayor Ray Nagin's spokeswoman, Tanzie Jones, insisted that there was no reluctance at City Hall to open the Superdome, but said the evacuation was the top priority. "Our main focus is to get the people out of the city," she said.

But again, in 2004, no city or school buses were used to take people to safety. Callers to talk radio complained about the late decision to open up the dome, but the mayor said he would do nothing different.

And, indeed, he didn't do much different last weekend before Katrina struck.

Even the problems that occurred at the Superdome this week had a precedent – during a threat by Hurricane Georges in 1998. An estimated 14,000 poured into the stadium, but theft and vandalism were rampant. During the threat by Ivan, only 1,100 fled to the Superdome and they were supervised by 300 National Guardsmen, who were able to avoid major crime problems.

Gov. Kathleen Blanco and Nagin both acknowledged after the Ivan near miss they needed a better evacuation plan.


Boy howdy, they sure took the lessons to heart, didn't they?
Posted by: Steve White || 09/04/2005 00:00 || Comments || Link || E-Mail|| [233 views] Top|| File under:
Study reveals huge U.S. oil-shale field
The United States has an oil reserve at least three times that of Saudi Arabia locked in oil-shale deposits beneath federal land in Colorado, Utah and Wyoming, according to a study released yesterday.

But the researchers at the RAND think tank caution the federal government to go carefully, balancing the environmental and economic impacts with development pressure to prevent an oil-shale bust later.

"We've got more oil in this very compact area than the entire Middle East," said James Bartis, RAND senior policy researcher and the report's lead author. He added, "If we go faster, there's a good chance we're going to end up at a dead end."

For years, the industry and the government considered oil shale — a rock that produces petroleum when heated — too expensive to be a feasible source of oil.

However, oil prices, which spiked above $70 a barrel this week, combined with advances in technology could soon make it possible to tap the estimated 500 billion to 1.1 trillion recoverable barrels, the report found.

The study, sponsored in part by the U.S. Department of Energy, comes about a month after the president signed a new energy policy dramatically reversing the nation's approach to oil shale and opening the door within a few years to companies that want to tap deposits on public lands.

The report also says oil-shale mining, above-ground processing and disposing of spent shale cause significant adverse environmental impacts. Shell Oil is working on a process that would heat the oil shale in place, which could have less effect on the environment.


Shell claims the insitu extraction is profitable at $30/barrel.
Posted by: ed || 09/04/2005 00:00 || Comments || Link || E-Mail|| [238 views] Top|| File under:
Who's in the News
82
[untagged]
Bookmark
E-Mail Me
The Classics
The O Club
Rantburg Store
The Bloids
The Never-ending Story
Thugburg
Gulf War I
The Way We Were
Bio
Merry-Go-Blog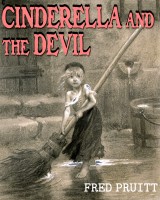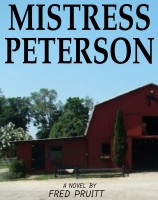 On Sale now!


A multi-volume chronology and reference guide set detailing three years of the Mexican Drug War between 2010 and 2012.

Rantburg.com and borderlandbeat.com correspondent and author Chris Covert presents his first non-fiction work detailing the drug and gang related violence in Mexico.

Chris gives us Mexican press dispatches of drug and gang war violence over three years, presented in a multi volume set intended to chronicle the death, violence and mayhem which has dominated Mexico for six years.
Click here for more information


Meet the Mods
In no particular order...


Steve White
Seafarious
Pappy
lotp
Scooter McGruder
john frum
tu3031
badanov
sherry
ryuge
GolfBravoUSMC
Bright Pebbles
trailing wife
Gloria
Fred
Besoeker
Glenmore
Frank G
3dc
Skidmark
Alaska Paul



Better than the average link...



Rantburg was assembled from recycled algorithms in the United States of America. No trees were destroyed in the production of this weblog. We did hurt some, though. Sorry.
18.215.33.158