Home Front: Politix
Controversy, Crap, and Confusion(TM).
From an interview with Ex-Senator Alan Simpson via Captain's Quarters





W: So I take it, Senator, that you really miss this place?

S: [Claps hands and laughs] Oh, no, I do! I loved it, I did, I loved it. And I loved it because it was fun. I have a lot of pals on both sides of the aisle. I worked with President Clinton, enjoyed him, President Bush, President Carter, good people doing good things. But let me tell you, you'll never find it if you just follow the Washington media. You'll never know the good -- all you'll get is controversy, crap, and confusion.

W: [laughing] Well, there you go, there's a slogan. I've got to put that on a bumper sticker.

I'm hoping that a CQ reader with a penchant for design can work up a graphic with that slogan for the White House press corps. We can display it every time they go insane over Controversy, Crap, and ConfusionTM.



Posted by: Glalet Whise6396 || 02/19/2006 16:15 || Comments || Link || E-Mail|| [260 views] Top|| File under:
MSM - One More Week Of Cheney Coverage
Make or break week for David 'Liveshot' Gregory?


MAIN PRESS PLANS ANOTHER WEEK OF CHENEY SHOOTING COVERAGE
Sun Feb 19 2006 10:57:36 ET

If the nation's top magazines have the pulse of the country -- get ready for another exhaustive week of exhaustive Cheney shooting coverage!

This just in... Both TIME and NEWSWEEK are planning high impact covers of Cheney for newsstands starting tomorrow, with each magazine rolling out top staff bylines and thousands of words on the hunting incident: TIME: With deep reporting by John Cloud, Mike Allen and Matthew Cooper/ Washington, Cathy Booth Thomas and Patricia Kilday Hart/ Austin, and Hilary Hylton. NEWSWEEK urgently brings in its big investigative guns: Evan Thomas, Michael Isikoff, Daniel Klaidman, Richard Wolffe, Holly Bailey, Mark Hosenball and Eleanor Clift in Washington and Carol Rust in Texas.


Not quite the 1927 Yankees, but a good roundup of Trotskyites nonetheless.


NEWSWEEK's Jonathan Alter essays that media budget cuts and shifting news priorities have contributed to the public being in the dark about Cheney's ways and means.

TIME headlines a poll: DICK CHENEY APPROVAL RATING 29%


AKA: Kicking a man while he's down. It's easier!


NEWSWEEK editor Mark Whitaker defends his decision to push for another week of Cheney-Shooting coverage: "The reason we ultimately decided to stick with a cover is not because of the hunting incident itself-although we did turn up some new details that you might not have read elsewhere-but because of what it says about the mysterious world of the most powerful vice president of recent times."


In other words, 'we don't like Cheney, and now we finally have our best shot at him.'
Posted by: Raj || 02/19/2006 12:45 || Comments || Link || E-Mail|| [299 views] Top|| File under:
India-Pakistan
Pakistani women empowered sez Musharraf's wife
Uh huh...


JEDDAH: Women in Pakistan have started to call the shots. They are figuring prominently in all walks of life. They have made it to the Senate, the National Assembly and are at the helms of various government departments.

"Pakistan's first lady Sehba Musharraf said women have been given prominent roles in the government. They are being empowered to shoulder more responsibilities and play their part in the development of the country. They are now ministers, advisers and members of Parliament.

In an exclusive interview to Arab News on Sunday Mrs. Musharraf dwelt on the role of Pakistani women in the government and in society.

Attired in a traditional garbage bag shalwar qameez, Mrs. Musharraf greeted us with a smile at the high-security president's residence, called Army House - a simple but elegant place in Rawalpindi - on the outskirts of Islamabad.

A beautiful and intelligent woman, Mrs. Musharraf, who has firmly backed her husband's policies on national and international issues, spoke about women's empowerment, obstacles and other factors that concern them in Pakistan.

Since President Gen. Pervez Musharraf came to power in 1999, women have been given a greater and more prominent role in government at all levels, she said.

"Women constitute 50 percent of our population, and so they need to be empowered in a way that they can play a complementary role," said Mrs. Musharraf. "It is enshrined in our constitution, and when my husband came to power in 1999 it was among the main thrusts of his agenda. He wanted to strengthen the economy and the only way to do so was to empower the lower strata of society. Of course you need to empower the more educated middle class, but you cannot ignore the lower strata, and women play a significant role in this."

Nevertheless, women in Pakistan still have to overcome obstacles such as illiteracy, poverty and abuse. Honor killing is a very serious and disturbing issue.


Ya think?
Posted by: Chinter Flarong9283 || 02/19/2006 14:39 || Comments || Link || E-Mail|| [268 views] Top|| File under:
Warrant issued against Encounter Specialist Daya Nayak
Police Sub-Inspector Daya Nayak is an "encounter specialist". He has personally shot dead more than 90 members of the Indian criminal underworld



MUMBAI: A sessions court here on Saturday issued a non-bailable warrant against Daya Nayak, encounter specialist and suspended police inspector, in a disproportionate assets case.

After the sessions court and the Bombay High Court rejected his anticipatory bail plea, Mr. Nayak moved the Supreme Court. It, however, declined to interfere with the High Court decision and directed him to surrender.

Earlier in the day, the Anti-Corruption Bureau (ACB) filed an application for the NBW. Additional public prosecutor R.V. Kini said Mr. Nayak was not found at his residence here and had been evading arrest since the Supreme Court made known its decision on Friday.

The sessions court also extended judicial custody for co-accused P. Manivelan till March 4.

It was alleged that Mr. Nayak had since 2002 accumulated wealth beyond his known sources of income.
Posted by: john || 02/19/2006 07:27 || Comments || Link || E-Mail|| [404 views] Top|| File under:
International-UN-NGOs
Cash-for-Kofi
DESPITE FREQUENT DECLARATIONS OF REFORM, it seems that United Nations Secretary-General Kofi Annan has learned nothing from the U.N.'s Oil-for-Food scandal, in which Saddam Hussein's billions corrupted the U.N.'s entire Iraq embargo bureaucracy. Earlier this month, Annan accepted from the ruler of Dubai an environmental prize of $500,000--a fat sum that represents the latest in a long series of glaring conflicts of interest. Call this one Cash-for-Kofi.

Annan received his award at a glittering February 6 ceremony in Dubai, as outlined in a press release from Annan's office that noted the honor, but neglected to mention the half million bucks that came with it. Surrounded by presidents, businessmen, and nearly 130 environmental ministers, Annan collected this purse as winner of the biennial Zayed International Prize for the Environment, given out by the ruler of Dubai, Sheikh Mohammed bin Rashid al-Maktoum.

So entwined were Annan's own U.N. colleagues in the process that selected him for this award that it's tempting to relabel the entire affair as one of the U.N.'s biggest back-scratching contests. Chairing the jury panel, which voted unanimously for Annan, was the executive director of the U.N. Environment Program, Klaus Toepfer, and among the jurors was the U.N. undersecretary-general for Economic and Social Affairs, José Antonio Ocampo. Both men owe their current jobs to Annan. Serving as an "observer" of the jury panel was Pakistan's ambassador to the U.N., Munir Akram, who just finished a term as president of the U.N.'s Economic and Social Council, which works closely with Annan. On the website for the Zayed prize, the public relations contacts include a U.N. staffer, Nick Nuttall, listed complete with his U.N. email account and phone number at the Nairobi headquarters of the U.N. Environment Program.

But let us assume these folks were impartial. It's possible that with the Zayed prize already handed out in earlier years to Jimmy Carter and the BBC, the depleted global pool held no candidate more worthy than Annan.

The real issue is why on earth Kofi Annan thinks it a good idea while serving as secretary-general to accept $500,000--for any reason--from a high-ranking official of a U.N. member state. Sheikh Mohammed is not only the ruler of Dubai but the vice president and prime minister of the United Arab Emirates. No doubt he bestowed this award as a gesture of appreciation. But if the other 190 U.N. member states were to follow his lead, Annan would be rolling in $95 million worth of personal prize money. Once the secretary-general allows himself to become a collector of cash awards, where's the line to be drawn? If Syria were to offer him a $10 million environmental prize, or China were to up the ante to $100 million, should he grab a suitcase and go pick it up?

Annan accepted the Dubai prize on the heels of setting up an ethics office within the U.N. Secretariat just last month. He has recently issued guidelines requiring staff to report any gifts of more than $250, down from previous guidelines that smiled on the acceptance of doo-dads worth up to $10,000. Staff rules do not apply to the secretary-general himself, who is presumed to operate as an exemplary civil servant. But one wonders what U.N. employees will make of their boss's big purse. Just last summer, a former U.N. procurement officer, Alexander Yakovlev, pleaded guilty in a U.S. federal court to taking hundreds of thousands of dollars worth of bribes involving taxpayer-funded U.N. contracts. Annan's secretariat has yet to get to the bottom of this still-spreading scandal in its own procurement department. Imagine for a moment that U.N. contractors were to start holding contests for the world's finest procurement officer, and began handing out big cash prizes to U.N. officials. Should the secretary-general then congratulate the winners--or investigate them?

Not unaware of appearances, Annan announced at the Dubai award ceremony that he would be using his prize as seed money for a foundation he plans to set up in Africa, devoted to agriculture and girls' education. To date, he has provided no information about what this promised foundation might be or who will run it, or what perquisites might go to its founder, or to anyone else associated with it. Asked recently for details, Annan's spokesman replied, "When we have more information, we'll pass it on to you."

Such non-answers have a familiar ring to anyone who has followed the saga of the sporty green Mercedes, shipped into Ghana in 1998 by Annan's son, Kojo Annan, who saved $14,000 in customs duties at the time via inappropriate use of his father's name and U.N. privileges. In that instance, the transaction was obscured behind a humanitarian façade, with the U.N. Development Program office in Ghana setting its U.N. seal on the paperwork. Annan, despite wiring his son $15,000 to help pay for the car, claims he knew nothing about it, and that it had nothing to do with him or the U.N. Perhaps Annan intends to more carefully supervise and account for his prize-seeded future foundation; but it must be admitted that the Mercedes experience is not a promising portent.

Nor is it a good sign that Annan, while enthusing about his prize in Dubai, appeared to have forgotten--if he ever took it on board in the first place--that from 1999-2003, Dubai was one of the hubs of kickback activity under the Oil-for-Food program. According to the U.S. Treasury and the U.N.'s own probe, led by Paul Volcker, at least two major front companies for Saddam Hussein's regime set up shop in Dubai: Al Hoda and Al Wasel & Babel. Between them, they secured more than $500 million worth of U.N.-approved contracts, and funneled tens of millions in kickbacks to Saddam. Volcker reports that a Dubai businessman, Ibrahim Lootah, owned 51 percent of one of these companies, Al Wasel & Babel, which received a commission for kickbacks processed through its account. Asked last year by Volcker's investigators about this commission, Lootah replied, "Why not get easy money?"

Why not, indeed? While the United States, India, Australia, and even France have investigated Oil-for-Food wrongdoing by their citizens, there is no sign Dubai has opened any such inquiry. Nor is there any sign that Annan ever brought it up with them. That's no surprise, given that in London, a week before receiving his prize, he brushed aside the entire Oil-for-Food debacle with the astounding phrase, "If there was a scandal."

If this year's Zayed prize money from Sheikh Mohammed of Dubai is to be dedicated to helping Africa, as we have been told, there is no good reason to channel the funds through the wallet of the U.N. secretary-general. Under the U.N. charter, Annan is paid to serve as the U.N.'s chief administrative officer, not its Prize Recipient-in-Chief. If Annan feels he cannot with good grace reject the honor of the Zayed prize, then in the interest of curbing future scandals, he might at least return the purse.
Posted by: tipper || 02/19/2006 09:19 || Comments || Link || E-Mail|| [279 views] Top|| File under:
UN urges speedy Khmer Rouge trials
Former Khmer Rouge leaders must go to trial as soon as possible, the United Nations said on Saturday after the regime's former foreign minister admission to hospital. "The leaders are aging ... that's why we have to start the process as soon as possible," said Michelle Lee, the UN's leading administrator to a planned tribunal of former top cadres of the regime.


I find this disgusting on more levels than I can count. She's urging "speedy" trials so they don't die of old age before Carla del Ponte gets around to them. Their victims, a significant portion of the population of a rather nice and usually inoffensive country, remain dead, and will be that way until the last trumpet. They didn't receive multi-million dollar trials; they maybe got a death warrant, followed by a shovel to the back of the head, or decapitated with kitchen knives. But the formalities are the important part, and a "speedy" trial takes 30 years to put together.

Ieng Sary, who could be prosecuted for crimes committed during the communist regime's brutal rule over Cambodia, was admitted to hospital in Thailand with a serious heart condition, his son said on Friday. "He was sent to hospital four days ago. He is very serious, otherwise he would not be sent to the hospital," Ieng Vuth told AFP from the former Khmer Rouge stronghold of Pailin in northwestern Cambodia.


"He'll soon be out of any danger from the UN, and in fact beyond all cares and woe."

Ieng Sary, 76, is one of 10 former top Khmer Rouge cadres who could stand trial in a genocide tribunal expected to start later this year.


The world dithered, studiously looking the other way, while 2,000,000 died. In the end, it was the Vietnamese who saved the Cambodians. The UN should have been disbanded at that point. Instead, it goes doddering on, wading through piles of corpses in its dotage: Rwanda, Darfur, Congo, Zim-bob-we...

He was a member of the inner circle of Pol Pot, the Khmer Rouge leader, who is blamed for orchestrating one of the worst genocides of the 20th century.


He died of old age, too...

As many as two million people died from starvation, overwork or execution during the 1975-79 rule of the Khmer Rouge, who erased all vestiges of modern life in their drive for an agrarian utopia. So far, only two former regime leaders are in jail awaiting trial, and observers worry that others - including Nuon Chea, Pol Pot's number two, and Khieu Samphan, former Khmer Rouge head of state - could die before the joint UN-Cambodian tribunal is convened.


And they probably will...

Lee said Cambodia still lacked $9.6 million in tribunal funds. She said there was not a word yet whether donors would allow $6.9 million they contributed to a UN fund for Cambodia in the early 1990s to be channelled into the $56.3 million tribunal.


I've got an idea. Find a stout young fellow who owns a shovel and give him $20. I'll bet you could find one easy enough.
Posted by: Fred || 02/19/2006 00:00 || Comments || Link || E-Mail|| [262 views] Top|| File under:
US handling of UN reform angers developing nations
US Ambassador John Bolton's drive to crack down on UN fraud and abuse is triggering a backlash from developing nations who fear Washington is trying to wrest control from UN members. The simmering conflict between Washington and the developing nations that make up a majority of UN members boiled to the surface this week when two US congressmen said nonaligned states had "worked feverishly in New York to block the efforts ... to clean up the institution".


Afraid the grease is going away? Don't worry, it won't get to the point where you have to pay for your own lunches...

"We and our colleagues in the House of Representatives have followed, and will continue to follow, your actions very closely, and we intend to hold you accountable for them," Republican Henry Hyde of Illinois and Democrat Tom Lantos of California wrote South African Ambassador Dumisani Kumalo in a letter circulated at the United Nations on Friday. Kumalo, the current chairman of the Group of 77, a bloc of 132 developing nations and China, said the group had been "very, very upset" by the letter but had decided at a hastily called emergency meeting not to respond to it.


Sigh. I can remember when South Africa was a first world nation. Now it's "developing." We won't dwell on what it's developing.

"They are just one of 191 parliaments," Kumalo said. "They were upset. We were upset. You can play that game endlessly. The mistake being made by Washington is to assume management reform matters only to Washington. It matters to all of us."


"It just matters to some of us for different reasons."
Posted by: Fred || 02/19/2006 00:00 || Comments || Link || E-Mail|| [278 views] Top|| File under:
Israel-Palestine-Jordan
Zarqa Municipality establishes central slaughterhouse
AMMAN — Poultry shops in Zarqa will no longer be allowed to slaughter chickens on the premises under a recent decision taken by the governorate. A circular was distributed to owners of poultry shops last week, informing them that Zarqa Municipality had established a new slaughterhouse in the city. The shopkeepers were told they would have to redesign their stores and equip them with freezers and refrigerators to serve as sales outlets for chicken from the new slaughterhouse.


"And no biting their necks off!"
Posted by: Fred || 02/19/2006 00:00 || Comments || Link || E-Mail|| [274 views] Top|| File under:
Home Front: Culture Wars
Man who jumped White House fence says Bush told him to do it
A man who claimed to have a cellphone implanted in his head was convicted Friday of jumping a White House fence in a bid to meet former president Bill Clinton's daughter Chelsea.

Shawn Cox, 29, of Mammoth Spring, Ark., was sentenced to 150 days in jail but a District of Columbia Superior Court judge suspended the sentence - with the stipulation Cox stay at least one block away from the executive mansion. He also was fined $50...


You know that had to hurt.
Posted by: Anonymoose || 02/19/2006 19:55 || Comments || Link || E-Mail|| [271 views] Top|| File under:
Bush's Chat With Crichton Alarms Environmentalists
I read it and passed it on to Alaska Paul. Crichton tears holes (footnoted and researched) in the Global Warming hysteria. These pukes smell grant dollars drifting away after Kyoto fell through


One of the perquisites of being president is the ability to have the author of a book you enjoyed pop into the White House for a chat.

Over the years, a number of writers have visited President Bush, including Natan Sharansky, Bernard Lewis and John Lewis Gaddis. And while the meetings are usually private, they rarely ruffle feathers.

Now, one has.

In his new book about Mr. Bush, "Rebel in Chief: Inside the Bold and Controversial Presidency of George W. Bush," Fred Barnes recalls a visit to the White House last year by Michael Crichton, whose 2004 best-selling novel, "State of Fear," suggests that global warming is an unproven theory and an overstated threat.

Mr. Barnes, who describes Mr. Bush as "a dissenter on the theory of global warming," writes that the president "avidly read" the novel and met the author after Karl Rove, his chief political adviser, arranged it. He says Mr. Bush and his guest "talked for an hour and were in near-total agreement."

"The visit was not made public for fear of outraging environmentalists all the more," he adds.

And so it has, fueling a common perception among environmental groups that Mr. Crichton's dismissal of global warming, coupled with his popularity as a novelist and screenwriter, has undermined efforts to pass legislation intended to reduce emissions of carbon dioxide, a gas that leading scientists say causes climate change.

Mr. Crichton, whose views in "State of Fear" helped him win the American Association of Petroleum Geologists' annual journalism award this month, has been a leading doubter of global warming and last September appeared before a Senate committee to argue that the supporting science was mixed, at best.

"This shows the president is more interested in science fiction than science," Frank O'Donnell, president of Clean Air Watch, said after learning of the White House meeting. Mr. O'Donnell's group monitors environmental policy.

"This administration has put no limit on global warming pollution and has consistently rebuffed any suggestion to do so," he said.

Not so, according to the White House, which said Mr. Barnes's book left a false impression of Mr. Bush's views on global warming.

Michele St. Martin, a spokeswoman for the Council on Environmental Quality, a White House advisory agency, pointed to several speeches in which Mr. Bush had acknowledged the impact of global warming and the need to confront it, even if he questioned the degree to which humans contribute to it.



the flatulence from a typical WH press corps Q&A could power several small cities, should they choose to harness it - start with Helen Thomas and David "Jerk" Gregory
Posted by: Frank G || 02/19/2006 00:17 || Comments || Link || E-Mail|| [381 views] Top|| File under:
Kurt Vonnegut, "I really was so dead I stunk"
Author Kurt Vonnegut has told the BBC that he came out of semi-retirement to write his new book A Man Without A Country because of his "contempt" for current US President George W Bush.

A Man Without A Country, Vonnegut's first book in five years, is a collection of short essays dealing with a wide range of topics, including humour and the difference between men and women - although the subject it tackles most is the current Bush presidency. The book is subtitled A Memoir Of Life In George W Bush's America, and Vonnegut - who is well known for his liberal views and attacks on the American right - told the BBC that he had "drawn energy from my contempt for our president."

He explained two friends from his children's generation "rescued" him by persuading him to write again. "They did for me what Jesus did for Lazarus," he said.


Balance at the link... if you can stomach more of his drivel.


"I really was so dead I stunk, but now here I am back here at the age of 83."
Posted by: Besoeker || 02/19/2006 00:00 || Comments || Link || E-Mail|| [264 views] Top|| File under:
Who's in the News
88
[untagged]
Bookmark
E-Mail Me
The Classics
The O Club
Rantburg Store
The Bloids
The Never-ending Story
Thugburg
Gulf War I
The Way We Were
Bio
Merry-Go-Blog
Hair Through the Ages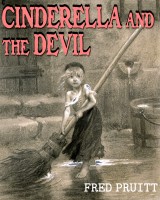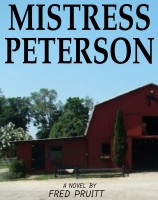 On Sale now!


A multi-volume chronology and reference guide set detailing three years of the Mexican Drug War between 2010 and 2012.

Rantburg.com and borderlandbeat.com correspondent and author Chris Covert presents his first non-fiction work detailing the drug and gang related violence in Mexico.

Chris gives us Mexican press dispatches of drug and gang war violence over three years, presented in a multi volume set intended to chronicle the death, violence and mayhem which has dominated Mexico for six years.
Click here for more information


Meet the Mods
In no particular order...


Steve White
Seafarious
Pappy
lotp
Scooter McGruder
john frum
tu3031
badanov
sherry
ryuge
GolfBravoUSMC
Bright Pebbles
trailing wife
Gloria
Fred
Besoeker
Glenmore
Frank G
3dc
Skidmark
Alaska Paul



Better than the average link...



Rantburg was assembled from recycled algorithms in the United States of America. No trees were destroyed in the production of this weblog. We did hurt some, though. Sorry.
3.228.11.9