Africa North
20,000 Egyptians flock to visit miracle calf
Thousands of people flocked to southern Egypt on Monday to seek blessing from a calf that they believe was born as God's reply to the publication in Europe of cartoons depicting the Prophet, police said.

Some 20,000 thousand people had gathered in front of Mohammed Abu Dif's house in the village of Tunis to see the holy mammal, whose skin folds when he was born reportedly formed the words "There is no God but Allah", a police official said on condition of anonymity.

He said that the villagers flocked from all over the southern governorate of Sohag to the farmer's house and had to be dispersed by police, who feared that the gathering could get out of control.

Witnesses said that they believed that the calf was "Allah's response to current attacks against Islam", the official said.

He was referring to the publication in a Danish daily five months ago of cartoons depicting the Prophet Mohammed, which is banned in Islam.

Posted by: Dan Darling || 02/20/2006 03:36 || Comments || Link || E-Mail|| [278 views] Top|| File under:
Africa Subsaharan
French Indochina vet Gil Bourgeaud cleared of assassination.
Former French mercenary Bob Denard has been cleared of assassinating the president of the Comoros Islands. One of 70-year-old Mr Denard's top lieutenants, Dominique Malacrino, was also acquitted of the assassination of President Ahmed Abdallah during what appeared to be a coup staged by the army in 1989.

A number of Comorans in the court protested at the verdict with shouts of "Bob Denard assassin!" while Mr Denard's friends and family cheered the verdict at the Paris trial.

Mr Denard and Mr Malacrino were accused of assassinating President Abdallah in the presidential palace in Moroni, capital of the Indian Ocean nation. Mr Denard was instrumental in restoring President Abdallah to power in a coup in 1978 after he had been deposed in a coup following the country's independence from France in 1975.

For 10 years he headed the 500-strong presidential guard and had enormous influence and flourishing business interests.

President Abdallah was killed during a third coup in 1989, because - the prosecution alleged - he was about to remove Mr Denard as head of the presidential guard. Mr Denard, who headed the powerful presidential guard at the time, admitted to being with the president when he was shot dead, but claims he did not pull the trigger. According to Mr Denard, President Abdallah's bodyguard, Abdallah Jaffar, burst into the room and fired at him, but the bullets accidentally hit the president. Mr Jaffar was in turn shot dead by Mr Denard.

Mr Denard said he was a close friend of President Abdallah. "I was a soldier. I was never a killer," he told the court in a final plea on Wednesday.

Mr Denard's lawyer, Jean-Marc Varaut, said: "He is a dog man of war. He is not a killer. This act is unlike him. This crime cannot be his."

The trial drew out another side of father-of-eight Mr Denard, who sobbed in court after being described by Marie-Elise, the most recent of his seven wives or companions, as "a protector and a good family man".

A third accused, Jean-Paul "Captain Siam" Guerrier, failed to surrender for the trial.

Since 1961, Mr Denard, whose real name is Gilbert Bourgeaud, has led uprisings in the Belgian Congo, Nigeria, Angola and Yemen. He fled to South Africa shortly after the president's death, but six years later he led a mercenary invasion force to overthrow the then President, Mohamed Said Djohar. He was then arrested by a French expeditionary force, and spent 10 months in a Paris jail.
Posted by: Besoeker || 02/20/2006 18:25 || Comments || Link || E-Mail|| [246 views] Top|| File under:
SA set to expropriate white-owned land soon
South Africa will from next month start large-scale expropriations of land from white farmers after years of compensation negotiations proved unsuccessful, a top official said on Monday. Tozi Gwanya, South Africa's chief land claims commissioner, said the "willing buyer, willing seller" model would no longer apply to land restitution claims as many white farmers wanted more money than the government was prepared to pay.

"There are in excess of 7 000 claims that have been outstanding," he said, referring to efforts by the government to redress apartheid-era land grabs in which many members of the black majority lost ancestral holdings. "We have been negotiating with some white farmers for two or three years especially in four provinces - Limpopo, Mpumalanga, North West and KwaZulu-Natal - and this has to stop," he said.
Posted by: Besoeker || 02/20/2006 00:00 || Comments || Link || E-Mail|| [264 views] Top|| File under:
Farmers demand fast land reform and mules
Kwazulu-Natal black farmers on Thursday called on government to speed up the pace of land reform, saying that the time had come for white farmers to give "Caesar what belonged to Caesar". They made the call at the KwaZulu-Natal Agribusiness Conference Durban.

Angry farmers said the process of returning their ancestral land, lost during apartheid, was moving at a terribly slow pace because government was "persuading too much" instead of making it clear that the land needed to be given back to its owners.

Of South Africa's nine provinces, KZN is lagging far behind in terms of finalising land claims. According to the Commission on Restitution of Land Rights, there are close to 2,000 outstanding rural claims. Black farmers said the outstanding claims meant that they did not have the land that should be used for farming.

Addressing delegates, the President of the National Black Farmers' Association, Dr Mandla Buthelezi, said it was disgusting that some white farmers were imposing conditions when government approached them for land. "These people did not pay a cent for the land, but they are now demanding exorbitant amounts if government wants to buy it and redistribute it to black people. They lie that they bought the land.

"If what they are saying is true, they should show us receipts to prove that they really bought it. There are a lot of museums that I have visited throughout the country but I have never seen even a single receipt to show that white people bought land," he said.

The slow pace of land restitution is creating a headache for the national government. President Thabo Mbeki recently said the government would review its "willing buyer, willing seller" approach to land restitution, which is largely dictated by market forces. The government has also promised that it will expropriate land from white farmers where talks had dragged on too long.

The project manager of the commission in KZN, Brendan Boyce, said the major land restitution challenges were the high land prices and stiff opposition from land owners. "There is a problem of traditional boundaries being confused with restitution, a lack of co-ordination between departments and inadequate communication to and with stakeholders," he said. He said the commission had set a target to finalise all claims before 2008.
Posted by: Besoeker || 02/20/2006 00:00 || Comments || Link || E-Mail|| [245 views] Top|| File under:
Zuid Afrika borders under siege
Every week tens of thousands of refugees flow into South Africa, and each week South Africa ships out a few thousand - more than 1,000 to Zimbabwe alone. But United Nations and police officials say trying to stem the tide is like trying to stop a tsunami with a bucket.

Jonathan Martins, programme manager of the UN-funded International Organisation on Migrancy, said South African borders were "incredibly porous". "People from as far away as Ethiopia tend to go to South Africa because there is a perception there are jobs and opportunities (there)."


Imagine what Ethiopia is like to think of a 3,000 mile trip to South Africa.

Police say they have not had a successful prosecution yet against traffickers. People-smuggling rings are cashing in on the situation, particularly from Zimbabwe, as people flee economic meltdown and political repression.

Zimbabwe's The Herald newspaper says syndicates operating at Beit Bridge use South African-registered vehicles to transport people from as far away as Bulawayo to Johannesburg for a fee of R800 to R1 000. They are taken to the Beit Bridge border, where they are guided across the Limpopo and then picked up by taxis on the South African side.

According to Limpopo province police statistics, 753 illegal immigrants were arrested between January 5 and 12, an average of 100 a day. However, this is the rainy season in Limpopo which sees fewer immigrants entering the country as the Limpopo River floods, making the crocodile-infested waters even more hazardous than usual. But even when the river is low it is dangerous.

Jabu Ndebele, a 22-year-old Zimbabwean who goes back and forth across the border carrying items to trade in Zimbabwe, always uses the river route, but recalls that the first time he came with five friends, two were eaten by crocodiles.

Lions in the Kruger Park also regularly attack refugees coming through from Mozambique. United Nations officials and police say human trafficking - the "new slave trade" - is on the increase. Human smuggling is often a choice by people who want to, and will pay to be smuggled into a country.

Martins said someone trafficked to South Africa from a neighbouring state "could be sold for around R500". "Children are more expensive. The price depends on what is considered exotic. We have cases of African women trafficked to Europe for $40 000 (R242 000) and European women trafficked here for R100 000 or R150 000 or more." According to police sources and the International Organisation on Migrancy, women from places like the Democratic Republic of Congo are offered jobs as housekeepers in South Africa, only to have their passports seized and be forced into prostitution.

South Africa is sufficiently concerned about trafficking to have established a task force two years ago and a busy toll free helpline. Police say they have not had a successful prosecution yet against traffickers, hindered by a lack of legislation against the practice in South Africa, in spite of South Africa last year signing the Palermo Protocol, in which nations pledged to fight the scourge.

In South Africa, the Sexual Offences Unit tracks child trafficking, while the Organised Crime Unit attempts to break adult trafficking rings. Police officers complain that, "because there is no legislation, the initiative is on those trafficked to testify, so that we can get a conviction. They may be frightened of the gang or they may want to return to them because they get drugs and are often well treated."

In a major child trafficking case last year involving Johannesburg, Durban and the Eastern Cape, not a single child was prepared to testify. Some ran away and others are back with the Nigerian syndicate leaders who have moved them to the Phalaborwa area, according to a senior source in the National Prosecuting Authority.

The only laws that can be used against traffickers at present include those against sex work, kidnapping, murder or sexual crimes. Criminal investigation authorities say a lack of laws and co-ordination on trafficking between neighbouring countries mean, once a person crosses a border, police in the investigating country are hamstrung.

There are, however, two pieces of legislation pending that include trafficking provisions. The Children's Bill was passed by parliament last year and is waiting to be signed into effect by the president, but the Sexual Offences Bill, which has waited four years to be heard by parliament, is nowhere close to being passed. The SA Law Commission is also working on draft trafficking legislation.

Loren Landau of Forced Migration Studies at the University of the Witwatersrand said, "A lot of people are voluntarily smuggled by syndicates. Many come here with the idea of going to Europe or Canada. They use South Africa as a transit point.

"We have spoken to Home Affairs officials about finding a more humane way of dealing with refugees than very costly forced repatriation. But they are reluctant to recognise asylum seekers, especially from Zimbabwe."
Posted by: Besoeker || 02/20/2006 00:00 || Comments || Link || E-Mail|| [256 views] Top|| File under:
Bangladesh
Dhaka bans 'toxic' French liner
The French sure know how to be loved around the world.

Bangladesh says it has imposed a ban on SS Norway, an asbestos-lined French ocean-liner, from being broken up in its ship-breaking yards. Environment Minister Tariqul Islam made the decision after a meeting with officials and environment groups.

The ban comes a day after France ordered another asbestos-lined carrier, the Clemenceau, back from its journey to a ship-breaking yard in India.

Environmental group Greenpeace says the SS Norway is on its toxic ships list. SS Norway, which was launched in 1960 as SS France, has been anchored for months off the Malaysian coast waiting for a buyer.

Mr Islam said that the central bank and the customs department have been ordered not to issue an import order for the ship. The navy and coastguard have also been ordered to keep the ship out of Bangladeshi waters. "We have decided to ban the ship from entering our waters as we have information that it could trigger environmental and health disaster if it is dismantled here," Mr Islam said.

A Bangladeshi scrap merchant, Haji Lokman Hossain, said he had bought the 11-storey ocean-liner for $12m from an Indian buyer. Although Mr Hossain said that he was surprised by the government's ban, he will not be contesting the decision in the courts. "I do not want to fight the government about the ship. But I am surprised and shocked because [you will see] if you visit the scrap yards in Sitakundu [near Chittagong] some asbestos-laden ships are being scrapped there," he told the AFP news agency.

Environmentalists have welcomed the ban. Earlier they had given a legal notice to the government to stop the asbestos-lined ship from being imported. Greenpeace has included SS Norway on a watch-list of 50 ships, which it fears will not be decontaminated before being dismantled. It says the French workers who built the ship say it has 1,250 tonnes of material containing asbestos.
Posted by: Steve White || 02/20/2006 00:00 || Comments || Link || E-Mail|| [275 views] Top|| File under:
Venezuela's Chavez may end presidential term limits
CARACAS, Venezuela (Reuters) - Venezuelan President Hugo Chavez said on Sunday he may seek to lift constitutionally mandated presidential term limits if opposition parties boycott the upcoming December presidential elections. "I might sign a decree calling for a popular referendum -- do you agree that Chavez should run for a third term in 2013?" Chavez said during his weekly Sunday broadcast. "It's not a firm decision, it's something I'm thinking about."


And has been for quite a while.

Chavez was first elected in 1998 and again in 2000 after he led a move to rewrite the country's constitution. He is up for re-election in December, and has accused the opposition and the U.S. government of seeking to disrupt the poll.

Opposition parties boycotted parliamentary elections last December on allegations of electoral authority bias, allowing Chavez's allies to win all the legislature's seats. "If the opposition tries to pull the same stunt of everyone pulling out (of the vote) ... that might strengthen this idea," Chavez said.

Venezuela's fractured opposition parties still have not united behind a possible candidate to face Chavez in December. Many opposition leaders advocated abstention after Chavez won an overwhelming victory in a recall referendum on his rule in 2004. Chavez's critics alleged he won the vote through fraud, an accusation not backed by international election monitors.


After Jimmuah sold them out.

Chavez's critics accuse him of concentrating power and seeking to remain in office indefinitely. The constitutional changes he promoted in 1999 eliminated Venezuela's traditional ban on immediate reelection, and increased the presidential term from five to six years.

Chavez last year opposed a move by one of his allies to end term limits, insisting he did not have any intention of remaining in the presidency permanently. He said the current debate was meant to teach the opposition "a lesson about true politics, so they'll stop being so ridiculous."


And who would know more about being ridiculous in Venezuela?
Posted by: Steve White || 02/20/2006 00:00 || Comments || Link || E-Mail|| [264 views] Top|| File under:
China-Japan-Koreas
Cracks in the Chinese Wall
Political signals are never easy to read in Beijing. But it sure looks like big news that highly placed editors and intellectuals have dared to protest against the Chinese government's recent crackdown on a newspaper for publishing a critical essay.

The drama started with an essay published January 11 in Freezing Point, a weekly supplement to the China Youth Daily newspaper. Dryly titled "Modernization and Historical Textbooks," the article by Zhongshan University professor Yuan Weishi suggested that Qing Dynasty mismanagement had encouraged foreign invasions -- a stark contrast to official textbook versions of the history.

What might have aroused the censors was the implication of a parallel with today's corrupt Communist Party. Mr. Yuan's conclusion -- an indictment of the Party's historical fictions -- probably didn't digest well, either. In a country of 1.3 billion people, Beijing's select leadership circle seeks to retain control through its tight grip on information and historical accounts. So the cadres did what they do best: They shut the offending journal and reshuffled the management.

Unlike past cases of censorship, this time intellectuals rebelled. On Tuesday, 13 retired government officials, journalists, and academics issued an extraordinary open letter protesting the closure. "The Communist Party's Propaganda Department has perverted 'propaganda' into 'control,'" they warned. "This constitutes a violation of the constitution." Signatories included a former associate of Mao Zedong and former heads of the party propaganda department and its arm, the Xinhua News Agency.

While this could be something of an intramural battle within the party, it might also be a serious crack in the Communist great wall. The willingness of the protesters to stand up at least reflects a lack of fear, and perhaps a real yearning for more freedom of expression.

In December, the staff of Beijing News, a hard-hitting weekly publication, staged a walkout after the top editor was fired for criticizing the government. Freezing Point's editor, Li Datong, posted a scathing public protest letter when he was relieved of his duties. The Public Interest Times' editor was sacked earlier this month for publishing an article critical of the central government's newly launched Web site. He posted an angry parting shot on the Internet and was a guest on the American National Public Radio program, "All Things Considered," where he chatted about his experience.

This rebelliousness is a new development in a broader trend. Officially, rural "incidents" (a euphemism for "violent protests") numbered well over 70,000 last year. The unofficial number is likely much greater than that. President Hu Jintao and Premier Wen Jiabao's recent efforts to damp down rural protests by slashing agricultural taxes and posing for photo shoots with peasants are evidence that they're aware of the unhappiness.

There is a sharp disconnect in China between the new generation of ambitious, well-educated people and the party's ham-fisted methods of maintaining control. Take Tuesday's defense of Internet monitoring at a Beijing press conference: China's censorship is "completely consistent with international practices," an official claimed. The fascinating thing is that the government felt obliged to defend itself, as if it realizes that the criticism of Chinese Internet controls expressed at a U.S. Congressional hearing on Wednesday will surely make it back to the mainland.

The Communist Party will find it increasingly harder to control the many channels through which China's middle class interacts with free nations. Whether it's through business, or access to even limited international news via the Internet, the Chinese people are starting to understand that they're not enjoying all of the fruits of their labor. As for Freezing Point, by the end of the week the propaganda mandarins in Beijing had backed down a bit, saying they will allow it to reopen next month but with new editors.

That's certainly progress of a kind for a Communist system that once brooked no dissent at all. China's commissars may have to accommodate more such openness far sooner than they imagine.
Posted by: lotp || 02/20/2006 10:58 || Comments || Link || E-Mail|| [257 views] Top|| File under:
US moving closer to 'currency manipulator' status for China
Frustrated by the slow pace of China's appreciation of its currency, the Bush administration is sending signals that it is ready to take a harder line with Beijing.

The shift comes as U.S. data show its trade deficit with China ballooned last year to $202 billion, more than one-quarter of the total U.S. deficit. That has added to political pressure on the administration from members of Congress, who say American jobs are being lost to the tide of inexpensive Chinese imports and the flight of manufacturing to China.

Last week, U.S. Trade Representative Rob Portman announced a task force to take up complaints about unfair Chinese trade practices. U.S. politicians allege that China deliberately keeps its currency weak to make its exports cheaper in dollar terms and U.S. imports more expensive.

Now, the U.S. Treasury, which has so far sought to avoid confrontation with Beijing over the currency issue, is preparing the ground for a possible decision to label China a "currency manipulator," in a regular review scheduled for April, although the semiannual report often is issued well after the scheduled release date. The Treasury has been sounding out Wall Street investors about such a move, which would require the U.S. to open formal talks with China on the issue.

All this comes ahead of a visit to the U.S. in April by Chinese President Hu Jintao. The visit gives the Bush administration some leverage to extract concessions from Beijing, which will be anxious for Mr. Hu's trip to go as smoothly as possible.

In testimony to the U.S. Congress last week, new Federal Reserve Chairman Ben Bernanke sought to play down what many consider a grave risk in any trade confrontation with Beijing – that China may decide to sell its huge holdings of U.S. Treasury bills. That could force up U.S. interest rates and add to the cost of borrowing by consumers and businesses. He said U.S. capital markets are "sufficiently large and liquid that the impact of such changes would be mostly transitory and could be managed."

But Mr. Bernanke advised caution when asked about pending legislation that would impose a 27.5% across-the-board tariff on Chinese imports if Beijing fails to do more to strengthen its currency. "It's not a good idea to break down some of the gains we've made in terms of freeing trade in the world economy," he said.

Also, Mr. Bernanke made clear he saw no quick fix to the U.S. deficits, saying it could take a decade to shrink them to more sustainable levels.

U.S. Treasury officials had hoped to avoid a battle with Beijing, believing that the threat of a protectionist backlash in Congress might be enough to persuade Beijing to pick up the pace of currency appreciation. They showed sympathy with Beijing's arguments that it needed time to put in place more sophisticated trading systems and to expand domestic consumption to wean the economy off exports.

However, the Treasury has little to show for its patience. After a 2.1% appreciation of the yuan against the U.S. dollar in July last year, China's currency has since strengthened by less than 1%. It closed Friday at 8.048 against the dollar.

But as the Bush administration struggles to fend off protectionist legislation, it has to weigh any aggressive action against Beijing carefully, and it is far from clear that the U.S. Treasury will raise the stakes by labeling China a currency manipulator.

The Treasury, as evidenced by recent decisions to avoid citing China for manipulating its currency, has substantial leeway in what to say in its next report, and the decision is largely one of tactics and political judgment. A determination that China is manipulating its currency doesn't have any immediate tangible effect, but is supposed to trigger talks between Washington and Beijing -- and such talks have been underway for sometime, anyway. It is too early to tell whether the talk of citing China in the next round is jawboning to put pressure on Chinese leaders before Mr. Hu's visit in April and to calm China-fearing members of the U.S. Congress or a sign of Bush administration frustration with China.

Wall Street represents a spectrum of opinion on the currency issue. Retailers like Wal-Mart Stores Inc. would face severe disruption if a trade war cut off supplies of Chinese products that fill its shelves. Trade friction also could rebound on many U.S. multinationals, which see the huge Chinese market as among their most attractive investment opportunities.

Nor is it obvious that forcing China to appreciate its currency would result in the return of U.S. manufacturing jobs from a country where factory hands often work six days a week in return for less than $100 a month and a dormitory bed.

Many economists say that if Congress choked off imports from China, low-end manufacturing would simply migrate to countries like Mexico or Vietnam, and the net effect on the U.S. deficit would be insignificant.

Still, currency appreciation fits in with China's strategic goal of making its economy less dependent on exports. So while Chinese leaders remain adamant they will move on the currency at their own pace, they have laid the groundwork for a possible change of tempo.

Mr. Bernanke offered few alternatives for prodding China to change, other than persuasion and technical assistance.

Also last week, U.S. Treasury Secretary John Snow said the U.S. isn't satisfied with the progress China made after the initial revaluation last year. "It's time for more movement," he told Bloomberg television. "We will hold them to their commitments."
Posted by: lotp || 02/20/2006 10:56 || Comments || Link || E-Mail|| [233 views] Top|| File under:
China: The Click That Broke a Government's Grip
It's WaPo - Only excerpted here so you may need to visit BugMeNot for a login to read full article.
The top editors of the China Youth Daily were meeting in a conference room last August when their cell phones started buzzing quietly with text messages. One after another, they discreetly read the notes. Then they traded nervous glances.

Colleagues were informing them that a senior editor in the room, Li Datong, had done something astonishing. Just before the meeting, Li had posted a blistering letter on the newspaper's computer system attacking the Communist Party's propaganda czars and a plan by the editor in chief to dock reporters' pay if their stories upset party officials.

No one told the editor in chief. For 90 minutes, he ran the meeting, oblivious to the political storm that was brewing. Then Li announced what he had done.

The chief editor stammered and rushed back to his office, witnesses recalled. But by then, Li's memo had leaked and was spreading across the Internet in countless e-mails and instant messages. Copies were posted on China's most popular Web forums, and within hours people across the country were sending Li messages of support.

The government's Internet censors scrambled, ordering one Web site after another to delete the letter. But two days later, in an embarrassing retreat, the party bowed to public outrage and scrapped the editor in chief's plan to muzzle his reporters.

The episode illustrated the profound impact of the Internet on political discourse in China, and the challenge that the Web poses to the Communist Party's ability to control news and shape public opinion, key elements to its hold on power. The incident also set the stage for last month's decision to suspend publication of Freezing Point, the pioneering weekly supplement that Li edited for the state-run China Youth Daily.

Eleven years after young Chinese returning from graduate study in the United States persuaded the party to offer Internet access to the public, China is home to one of the largest, fastest-growing and most active populations of Internet users in the world, according to several surveys. With more than 111 million people connected to the Web, China ranks second to the United States.

Although just a fraction of all Chinese go online -- and most who do play games, download music or gossip with friends -- widespread Internet use in the nation's largest cities and among the educated is changing the way Chinese learn about the world and weakening the Communist Party's monopoly on the media. Studies show China's Internet users spend more time online than they do with television and newspapers, and they are increasingly turning to the Web for news instead of traditional state outlets.

The government has sought to control what people read and write on the Web, employing a bureaucracy of censors and one of the world's most technologically sophisticated system of filters. But the success of those measures has been mixed. As a catalyst that amplifies voices and accelerates events, the Internet presents a formidable challenge to China's authoritarian political system. Again and again, ordinary Chinese have used it to challenge the government, force their opinions to be heard and alter political outcomes.

The influence of the Web has grown over the past two years, even as President Hu Jintao has pursued the country's most severe crackdown on the state media in more than a decade. The party said last week that Freezing Point would resume publishing, but Li and a colleague were fired, making them the latest in a series of editors at state publications to lose their jobs.

With newspapers, magazines and television stations coming under tighter control, journalists and their audiences have sought refuge online. The party's censors have followed, but cyberspace in China remains contested terrain, where the rules are uncertain and an eloquent argument can wield surprising power.


...more...
Posted by: .com || 02/20/2006 01:20 || Comments || Link || E-Mail|| [256 views] Top|| File under:
Home Front: Politix
No, Hillary Clinton Was NOT Awarded A Purple Heart
It was a simple plaque, the sort handed out every day on Capitol Hill by interest groups showing their appreciation for a legislator's efforts on behalf of their cause.

In this case, it was the Military Order of the Purple Heart organization that presented an award to Sen. Hillary Rodham Clinton, D-N.Y., last Thursday.

The nonprofit group honored Clinton for her stewardship of measures calling for a commemorative Purple Heart postage stamp and the establishment of Aug. 7 as Purple Heart Recognition Day, as well as her advocacy for veterans' health care.

But a story on the conservative media outlet NewsMax.com left the impression among some readers that Clinton had been awarded a Purple Heart medal itself by the group.

While the article described her award as "symbolic," its opening sentence implied otherwise. "New York Sen. Hillary Clinton has put in for a Purple Heart award _ and she received the decoration yesterday," the Friday story said.

Angry veterans erupted in protest.

No fans of Clinton to begin with, the upset vets pilloried the Purple Heart group, which is made up of recipients of the military's heart-shaped award to those wounded or killed in combat.

"Of all people, is Jane Fonda next?" retired Marine John Cooney of Jacksonville, N.C., wrote via e-mail to the Purple Heart group after the NewsMax.com story appeared.

Others were outraged that a sacred decoration would be bestowed on someone who sacrificed no blood in war.

"What's next, a Purple Heart for (Texas lawyer) Harry Whittington for being shot by (Vice President) Dick Cheney?" e-mailed Jesse Metheny, who describes himself as an Army infantry veteran.

The Purple Heart group, which calls itself the "keepers of the medal," couldn't agree more.

Ray Funderburk, national public-relations director and a two-time Purple Heart recipient in the Vietnam War, said he shares outrage at the notion that his organization would be complicit in awarding the hallowed medal to anyone unqualified for it.

"The only way any person, including the (nation's) commander in chief, can be given a Purple Heart is if he or she is wounded in combat by an instrument of war inflicted by the enemy," Funderburk said. "To think anyone would believe this organization would belittle or demean the sanctity of the Purple Heart by giving it to a civilian is totally unacceptable."

Clinton was the 15th recipient of the group's "inspirational leadership award." Though aware of the enmity felt by many on the right toward Clinton, the organization decided she deserved recognition, not the least for her efforts since 2002 to get the U.S. Postal Service to issue a Purple Heart stamp and her recent successful push for the service to re-issue it when rates increased this year.

"Each year, Sen. Clinton has introduced legislation that recognizes August 7th as Purple Heart Recognition Day and encourages citizens to learn of the history and importance of America's oldest military award," the group said in announcing the small Capitol Hill ceremony held for her Thursday at which she received the small wooden plaque.

Clinton's office could not be reached for comment Monday. In a statement issued last Thursday, she said she appreciated the honor.

"I consider it a privilege and duty to work on behalf of combat-wounded active-duty service members and veterans, and I will continue to make them one of my top priorities," the statement said.

Funderburk criticized the NewsMax.com article for misrepresenting what the group had done. But NewsMax.com writer Carl Limbacher, who wrote the story, had no apologies and said reader reaction to his story "has been slim to none."

"My guess is that any controversy generated by my report was prompted more by the decision to give Hillary the award than by my coverage per se," Limbacher wrote in an e-mail.
Posted by: Anonymoose || 02/20/2006 15:58 || Comments || Link || E-Mail|| [261 views] Top|| File under:
Air Force Plans to Sell F-22As to Allies
Momentum is building within the Air Force to sell the service's prized F-22A Raptor -- which is loaded with super-secret systems -- to trusted U.S. allies, with Japan viewed as the most likely buyer, service and industry officials tell Inside the Air Force. A Lockheed Martin official heavily involved in the Raptor program told ITAF Feb. 14 that a proposal to alter course and sell the Raptor to Japan is working its way through the Air Force.


Rest at link.
Posted by: ed || 02/20/2006 06:47 || Comments || Link || E-Mail|| [258 views] Top|| File under:
McCain Spams & Scams Bush Mailing List
Major political contributors to George W. Bush who have never given a dime to prospective 2008 Republican presidential candidate John McCain received letters, dated Feb. 8, asking for donations to the senator's Straight Talk America political action committee.

Obviously using President Bush's direct mail list, the letter signed by McCain asks for $1,000 or $1,500 to support candidates agreeing with McCain on "key issues." It specifically lists "limiting federal spending, immigration reform, military readiness, global climate change, Social Security reform, reining-in lobbyists, reducing the power of the special interests and putting an end to wasteful pork barrel spending by Congress."

Each recipient received a card to be filled in for McCain's files. "I'm asking you to update your file card," requests the letter, though the Bush contributors had no previous card in the senator's files.
Posted by: .com || 02/20/2006 00:46 || Comments || Link || E-Mail|| [239 views] Top|| File under:
India-Pakistan
Chirac arrives in India for trade, nuclear talks
Note the discussion of French sales of nuclear materials to the Indians.
NEW DELHI - French President Jacques Chirac arrived in India on Sunday for a whistle-stop visit aimed at bolstering trade and civilian nuclear cooperation with the emerging economic powerhouse.

Chirac, whose visit will be followed by the arrival of US President George Bush in early March, has said he will seek to boost slim trade levels with Asia's third-largest economy where growth is running at an eight percent clip. The president arrived with five ministers, including his foreign minister, and about 30 top business leaders, keen to help expand bilateral trade.

Fuel-hungry India and France, which relies on nuclear power for its energy needs, will also discuss future civilian nuclear technology cooperation. "If we don't help India produce electricity using nuclear power, we would let develop in India a chimney for greenhouse gases," Chirac said Saturday in Bangkok.

"The minimum we must do is to let India respond to its energy needs without becoming a major polluting nation," he said. "I wish that we could, within the non-proliferation framework and existing agreements, help India respond to this need," he said.

French nuclear companies could be big winners if a landmark Indo-US agreement to supply New Delhi with long-denied civilian nuclear technology is approved by the US Congress.
Posted by: Steve White || 02/20/2006 00:00 || Comments || Link || E-Mail|| [257 views] Top|| File under:
Iraq
Black & Veatch to Provide Consulting Services for Emergency Water Supply in Baghdad
From Water and Wastewater Digest


Black & Veatch, a global engineering, construction and consulting company, has been selected to review the physical condition and hydraulic adequacy of the water supply system in Baghdad, Iraq. As part of its review, the company will recommend solutions to restore the water supply system to full working order with consequent improvements in health and living conditions in the Iraqi capital.
Black & Veatch was awarded the contract following international competitive bidding based upon both technical and financial proposals. The company's previous success in designing and supervising the construction of facilities in the country also was considered by the Mayoralty of Baghdad in awarding this contract.
Mike Johnson, Black & Veatch project manager, said, "By applying our global resources and drawing from our experience on projects in Iraq and many countries around the world, we can design and implement a solution to provide a safe, reliable and efficient water supply well into the future."
Black & Veatch will be working in close collaboration with the Technical Mayor of Baghdad together with his project management team to improve the quality of life in the area. The report is to be submitted within five months, enabling a start to be made on construction in the near future.
[*snip*]
The Mayoralty of Baghdad is aiming to rehabilitate, upgrade and extend plants at Al-Karkh, Al-Rasheed, Abu Nuwas and Sharq Dijla, as well as the cross-river link that delivers water to the Rassafa (East side) of the River Tigris.
The main Treatment Works at Al-Karkh is one of the largest water treatment works in the world with a capacity 1,365 Mega liters per day.

That's 361 million gpd, big plant

During the past 15 years, the treatment process has depended on locally obtained chemicals that have a very high percentage of impurities, resulting in damage to the infrastructure of the facility, and many parts of the system have suffered badly from looting over the past 18 months.


Improper chemicals, wonder how the kids are doing....


The project is part of a $65M World Bank Trust Fund loan aimed at improving economic conditions and increasing the quantity, quality and availability of potable water in Baghdad.
Posted by: Alaska Paul || 02/20/2006 13:28 || Comments || Link || E-Mail|| [247 views] Top|| File under:
Science & Technology
High Efficiency Solar Cell breakthrough
In a scientific breakthrough that has stunned the world, a team of South African scientists has developed a revolutionary new, highly efficient solar power technology that will enable homes to obtain all their electricity from the sun.

This means high electricity bills and frequent power failures could soon be a thing of the past.

The unique South African-developed solar panels will make it possible for houses to become completely self-sufficient for energy supplies.

The panels are able to generate enough energy to run stoves, geysers, lights, TVs, fridges, computers - in short all the mod-cons of the modern house.

The new technology should be available in South Africa within a year and through a special converter, energy can be fed directly into the wiring of existing houses. New powerful storage units will allow energy storage to meet demands even in winter. The panels are so efficient they can operate through a Cape Town winter. while direct sunlight is ideal for high-energy generation, other daytime light also generates energy via the panels.

A team of scientists led by University of Johannesburg (formerly Rand Afrikaans University) scientist Professor Vivian Alberts achieved the breakthrough after 10 years of research. The South African technology has now been patented across the world.

One of the world leaders in solar energy, German company IFE Solar Systems, has invested more than R500-million in the South African invention and is set to manufacture 500,000 of the panels before the end of the year at a new plant in Germany.

Production will start next month and the factory will run 24 hours a day, producing more than 1,000 panels a day to meet expected demand.

Another large German solar company is negotiating with the South African inventors for rights to the technology, while a South African consortium of businesses are keen to build local factories.

The new, highly efficient and cheap alloy solar panel is much more efficient than the costly old silicone solar panels.

International experts have admitted that nothing else comes close to the effectiveness of the South African invention.

The South African solar panels consist of a thin layer of a unique metal alloy that converts light into energy. The photo-responsive alloy can operate on virtually all flexible surfaces, which means it could in future find a host of other applications.

Alberts said the new panels are approximately five microns thick (a human hair is 20 microns thick) while the older silicon panels are 350 microns thick. the cost of the South African technology is a fraction of the less effective silicone solar panels.

Alberts said in Switzerland it was already compulsory for all new houses to include solar technology to lessen energy demands on national grids.

"And that was the older, less effective technology. With our hours of sunlight, we will on average generate twice as much energy than, for instance, European countries."

While South African scientists developed and patented the new, super-effective alloy solar panels, other companies have developed new, super-efficient storage batteries and special converters to change the energy into the power source of a particular country (220 volts in South Africa).
Posted by: Anonymoose || 02/20/2006 17:49 || Comments || Link || E-Mail|| [262 views] Top|| File under:
Southeast Asia
Rescuers pull 50 alive from Filipino school (updated!)
Rescuers pulled 50 survivors from a school in the central Philippines on Monday, three days after their village was buried in a mudslide, an interior ministry official said on television. U.S. marines recovered about 50 people from under the rubble at the school in Guinsaugon village, Marius Corpus, an undersecretary of the interior and local government department, told ABS-CBN.

Posted by: ed || 02/20/2006 07:06 || Comments || Link || E-Mail|| [247 views] Top|| File under:
5 Perish in New Philippine Landslide
Another landslide killed five people in the Philippines barely two days after a collapsed mountainside wiped out an entire community in the central island of Leyte, officials said yesterday. The second landslide hit the gold-rush community of Dipore in the southern town of Bayog, Zamboanga del Sur province, about 850 kilometers south of Manila, said the military and police. The remote town's mayor, Mary Ann Cartalla, also told local radio stations that small-scale mining financier Eric Sumundong perished with his two sisters and two other laborers in the landslide that buried three houses at about 7.30 p.m. on Saturday.
Posted by: Fred || 02/20/2006 00:00 || Comments || Link || E-Mail|| [238 views] Top|| File under:
Philippine Rescue Teams Find More Bodies
Weary rescue teams recovered only bodies Sunday at a Philippine village engulfed by a landslide, fearful of sinking beneath the unstable mud and losing hope in the search for survivors. No one has been found alive since Friday, when a mountain slope collapsed on the farming village of Guinsaugon. Nearly its entire population — 1,857 — was feared dead.

Officials had said 57 survivors were pulled from the mud Friday, but on Sunday lowered the number to 20, without immediately providing an explanation. At least 72 bodies have been recovered — including 14 on Sunday. Volunteers with two sniffer dogs digging around an entombed elementary school found no signs that any of the 250-300 children and teachers inside were alive. The hunt for survivors focused on the school because of unconfirmed reports some inside had sent text messages to loved ones. Teams were also digging around the site of the village hall, where about 300 people had been attending a women's conference.
Posted by: Fred || 02/20/2006 00:00 || Comments || Link || E-Mail|| [241 views] Top|| File under:
Syria-Lebanon-Iran
Iran vows to continue execution of minors
Tehran, Iran, Feb. 18 – A judge at Tehran's Appellate Court announced on Saturday that the Islamic Republic would continue to issue death verdicts for juvenile delinquents "without considering other available options".

"Execution sentences will be issued to minors without considering other options", Ahmad Mozaffari told the state-run news agency ILNA.

Mozaffari made the comments after Iranian courts issued execution sentences to a 15 year old and 16 year old, the report said. The judge said one minor was sentenced to execution recently, despite the fact that examination by a government-appointed physician had shown that he was suffering from a psychiatric disorder. State-run press have identified the 15-year-old on death row only by his first name Mohammad.


Cartoons about this Mohammad are okay, apparently.
Posted by: Steve White || 02/20/2006 00:00 || Comments || Link || E-Mail|| [259 views] Top|| File under:
Home Front: Culture Wars
Policing Porn Is Not Part of Homeland Security Job Description
Two uniformed men strolled into the main room of the Little Falls library in Bethesda one day last week and demanded the attention of all patrons using the computers. Then they made their announcement: The viewing of Internet pornography was forbidden.

The men looked stern and wore baseball caps emblazoned with the words "Homeland Security." The bizarre scene unfolded Feb. 9, leaving some residents confused and forcing county officials to explain how employees assigned to protect county buildings against terrorists came to see it as their job to police the viewing of pornography.


After the two men made their announcement, one of them challenged an Internet user's choice of viewing material and asked him to step outside, according to a witness. A librarian intervened, and the two men went into the library's work area to discuss the matter. A police officer arrived. In the end, no one had to step outside except the uniformed men.

They were officers of the security division of Montgomery County's Homeland Security Department, an unarmed force that patrols about 300 county buildings -- but is not responsible for enforcing obscenity laws.

In the post-9/11 era, even suburban counties have homeland security departments. Montgomery County will not specify how many officers are in the department's security division, citing security reasons. Its annual budget, including salaries, is $3.6 million.

Later that afternoon, Montgomery County's chief administrative officer, Bruce Romer, issued a statement calling the incident "unfortunate" and "regrettable" -- two words that bureaucrats often deploy when things have gone awry. He said the officers had been reassigned to other duties.

Romer said the officers believed they were enforcing the county's sexual harassment policy but "overstepped their authority" and had to be reminded that Montgomery "supports the rights of patrons to view the materials of their choice."

The sexual harassment policy forbids the "display of offensive or obscene printed or visual material." But in a library, which is both a public arena and a county workplace, the U.S. Constitution trumps Montgomery's rules.

At most public libraries in the Washington area, an adult can view pornography on a library computer more or less unfettered. Montgomery asks customers to be considerate of others when viewing Web sites. If others are put off, librarians will provide the viewer of the offending material with a "privacy screen."

Fairfax County forbids library use of the Internet to view child pornography or obscene materials or to engage in gambling or fraud. But Fairfax library spokeswoman Lois Kirkpatrick said, "Librarians are not legally empowered to determine obscenity."

D.C. library spokeswoman Monica Lewis said the system is working on guidelines for Internet use, but she added that recessed computer screens generally ensure patrons their privacy.

Although many library systems in the United States use filtering software, the D.C. and Fairfax systems do not, and Montgomery uses such software only on computers available to children. Leslie Burger, president-elect of the American Library Association, said the reality is that "libraries are not the hotbed of looking at porn sites."

Still, Montgomery plans to train its homeland security officers "so they fully understand library policy and its consistency with residents' First Amendment rights under the U.S. Constitution," Romer said in his statement.
Posted by: Anonymoose || 02/20/2006 10:53 || Comments || Link || E-Mail|| [235 views] Top|| File under:
Who's in the News
126
[untagged]
Bookmark
E-Mail Me
The Classics
The O Club
Rantburg Store
The Bloids
The Never-ending Story
Thugburg
Gulf War I
The Way We Were
Bio
Merry-Go-Blog
Hair Through the Ages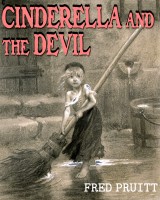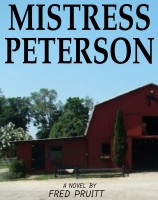 On Sale now!


A multi-volume chronology and reference guide set detailing three years of the Mexican Drug War between 2010 and 2012.

Rantburg.com and borderlandbeat.com correspondent and author Chris Covert presents his first non-fiction work detailing the drug and gang related violence in Mexico.

Chris gives us Mexican press dispatches of drug and gang war violence over three years, presented in a multi volume set intended to chronicle the death, violence and mayhem which has dominated Mexico for six years.
Click here for more information


Meet the Mods
In no particular order...


Steve White
Seafarious
Pappy
lotp
Scooter McGruder
john frum
tu3031
badanov
sherry
ryuge
GolfBravoUSMC
Bright Pebbles
trailing wife
Gloria
Fred
Besoeker
Glenmore
Frank G
3dc
Skidmark
Alaska Paul



Better than the average link...



Rantburg was assembled from recycled algorithms in the United States of America. No trees were destroyed in the production of this weblog. We did hurt some, though. Sorry.
18.232.184.139