Africa Horn
Mass jailbreak as guards celebrate Museveni win
KAMPALA - More than 400 Ugandan inmates broke out of a regional prison at the weekend as guards celebrated President Yoweri Museveni's election victory in raucous fashion, officials said on Monday.

The 408 prisoners broke out of the Arua regional prison, about 600 kilometers (375 miles) northwest of the capital, on Saturday during revelry prompted by the official announcement of Museveni's win, they said. "They escaped right after the announcement was made that President Museveni had won and the celebration was noisy," Ugandan prisons chief Johnson Byabasaija told AFP.


"Hokay, now's our chance boyos, the screws are partying!"

He said laxity among guards and prison administrators allowed more than half of the 716 inmates in the prison at the time to pull down a fence and run en masse to freedom. Security forces were still trying to recapture the escapees, who included five people convicted on treason charges, Byabasaija said.

The incident was the second-election related jailbreak in Uganda within three days. On election day, Thursday, some 80 prisoners took advantage of distractions over the vote and the transfer of prison guards to protect polling stations to escape from a work detail in northern Uganda's Apac district. With one shift of warders at their minimum-security jail assigned to voting centers and attention squarely focused on the election, the inmates slipped away from guards while fetching water for the facility, officials said.
Posted by: Steve White || 02/28/2006 00:00 || Comments || Link || E-Mail|| [249 views] Top|| File under:
Pirates hijack Indian-owned dhow off Somali coast
NAIROBI - Somali gunmen hijacked an Indian-owned dhow off Somalia's coastlines with 25 crewmembers aboard, a maritime official said on Monday. The dhow was attacked by two small boats while on route from the southern port of Kismayo to El-Maan, 35 km (22 miles) from the lawless capital Mogadishu on Sunday, Andrew Mwangura, programme coordinator for the Seafarers' Assistance Programme, said.

"Normally when they take captives, they want to get in contact with the chief owner," Mwangura told Reuters, adding he did not know whether the hijackers had contacted the owners.


"Paging Lord Jim, Paging Lord Jim ..."

He said the dhow was called the Bhakti Sagar, but did not name the owners. El-Maan used to be the most peaceful port, he said. "Those ships who are still in Mombasa are afraid to go to El-Maan now."
Posted by: Steve White || 02/28/2006 00:00 || Comments || Link || E-Mail|| [240 views] Top|| File under:
Bangladesh
Killing of housewives on the rise in B'desh
Truly the mark of an advanced civilization.

Three housewives were killed allegedly by their husbands for dowry in Sadar and Abhoynagar upazilas on Friday and Saturday. Police said Gahar Ali of Echhamati village in Abhoynagar upazila beat and strangulated his 2nd wife Noorjahan Begum, 35, to death Friday night as she refused to bring dowry money from her father. Victim's son found the body and informed police. The killer husband went into hiding.

In another incident, Roni Begum, 20, was strangled by her husband Nazrul Islam at Sankarpur in the town on Saturday as she failed to bring dowry money from her parents.

In yet another incident Delwar Hossain of Noorpur village in Sadar upaizla beat his wife Fatema Khatoon, 27, to death for dowry on Friday. The bodies were sent to the Jessore General Hospital morgue for autopsy. Separate cases were filed with the police.
Posted by: Steve White || 02/28/2006 00:00 || Comments || Link || E-Mail|| [369 views] Top|| File under:
Hartal, terrorism hinder Japanese investment in Bangladesh
Frequent hartal [combination strike and riot] and terrorist activities are hindering Japanese investment in Bangladesh, said business leaders of the world's second largest economy yesterday.


Why should the Japanese be different from anybody else?

The Japanese businesspeople also identified transportation problems and unforeseen costs of doing business here as the obstacles to attracting increased investment.


That'd be the grease required to get anything done...

They said inadequate power and gas supply to the industrial plants, bureaucratic tangles, lack of political will, coordination among government agencies, and delay in payment against LC (letter of credit) also bar Japanese investment in Bangladesh. "Presently, infrastructure facilities in Bangladesh are not sufficient for doing business as a lot of business impediments still exist," said Hideo Ueno, vice president of Japan Bangladesh Chamber of Commerce and Industry (JBCCI).


The fact that they're on the list of most corrupt nations in the world doesn't help.

He was speaking at a seminar on 'Promotion of Trade & Investment: Japan-Bangladesh Initiatives' at Dhaka Chamber of Commerce and Industry (DCCI) auditorium in the capital. Mahbubur Rahman, president of International Chamber of Commerce-Bangladesh (ICC-B) conducted the seminar, while Commerce Minister Altaf Hossain Choudhury, Japanese Ambassador in Dhaka Matsushiro Horiguchi, DCCI President MA Momen and JBCCI President Matiur Rahman were present.
Posted by: Fred || 02/28/2006 00:00 || Comments || Link || E-Mail|| [260 views] Top|| File under:
Britain
The Acorn Jihadi Falls Close to "Hook's" Tree: A Baby "McHook"
JAILED cleric Abu Hamza's terrorist son is spreading words of hate — as a rapper. Mohammed Kamel Mostafa's song lyrics rant about waging Jihad (holy war) and carrying weapons, and praise banned Middle East terrorist groups Hezbollah and Hamas.

In one he raps: "I was born to be a soldier, Kalashnikov in my shoulder, peace to Hamas and Hezbollah, that's the way of the lord Allah . . . we're Jihad through, defend my religion with the holy sword." He also sings of his Islamic "brothers" who vowed to die for Allah.

Mostafa, 24 — dubbed MC Hamza by his henchmen — has played venues ranging from Wembley Arena to Oxford University. He launched Islamic group Lionz Of Da Dezert last year — and is now aiming for solo success. The sponger has raked in hundreds of pounds in merchandising spin-offs — while claiming taxpayer-funded benefits worth around £200 a month.

The Sun set up a recording studio in North London where he met our undercover reporters in a bid to clinch a music deal. Speaking in broken English, greedy Mostafa boasted: "I think I can easily make more than a million. A million is nothing.

"I've been concentrating on gigs but there's a big market out there, trust me. 5,000 people came to see me play at Wembley."

Mostafa revealed he made more than £300 at a recent gig by flogging branded T-shirts and key rings. He said he had already rejected one deal because he was "only going to get £1.50 per album".
Posted by: Captain America || 02/28/2006 17:26 || Comments || Link || E-Mail|| [268 views] Top|| File under:
Europe
Cavegirls were first blondes to have fun
THE modern gentleman may prefer blondes. But new research has found that it was cavemen who were the first to be lured by flaxen locks.

According to the study, north European women evolved blonde hair and blue eyes at the end of the Ice Age to make them stand out from their rivals at a time of fierce competition for scarce males.

The study argues that blond hair originated in the region because of food shortages 10,000-11,000 years ago. Until then, humans had the dark brown hair and dark eyes that still dominate in the rest of the world. Almost the only sustenance in northern Europe came from roaming herds of mammoths, reindeer, bison and horses. Finding them required long, arduous hunting trips in which numerous males died, leading to a high ratio of surviving women to men.

Lighter hair colours, which started as rare mutations, became popular for breeding and numbers increased dramatically, according to the research, published under the aegis of the University of St Andrews.

"Human hair and eye colour are unusually diverse in northern and eastern Europe (and their) origin over a short span of evolutionary time indicates some kind of selection," says the study by Peter Frost, a Canadian anthropologist. Frost adds that the high death rate among male hunters "increased the pressures of sexual selection on early European women, one possible outcome being an unusual complex of colour traits."

Frost's theory, to be published this week in Evolution and Human Behavior, the academic journal, was supported by Professor John Manning, a specialist in evolutionary psychology at the University of Central Lancashire. "Hair and eye colour tend to be uniform in many parts of the world, but in Europe there is a welter of variants," he said. "The mate choice explanation now being put forward is, in my mind, close to being correct."

Frost's theory is also backed up by a separate scientific analysis of north European genes carried out at three Japanese universities, which has isolated the date of the genetic mutation that resulted in blond hair to about 11,000 years ago.

The hair colour gene MC1R has at least seven variants in Europe and the continent has an unusually wide range of hair and eye shades. In the rest of the world, dark hair and eyes are overwhelmingly dominant.

Just how such variety emerged over such a short period of time in one part of the world has long been a mystery. According to the new research, if the changes had occurred by the usual processes of evolution, they would have taken about 850,000 years. But modern humans, emigrating from Africa, reached Europe only 35,000-40,000 years ago.

Instead, Frost attributes the rapid evolution to how they gathered food. In Africa there was less dependence on animals and women were able to collect fruit for themselves. In Europe, by contrast, food gathering was almost exclusively a male hunter's preserve. The retreating ice sheets left behind a landscape of fertile soil with plenty of grass and moss for herbivorous animals to eat, but few plants edible for humans. Women therefore took on jobs such as building shelters and making clothes while the men went on hunting trips, where the death rate was high.

The increase in competition for males led to rapid change as women struggled to evolve the most alluring qualities. Frost believes his theory is supported by studies which show blonde hair is an indicator for high oestrogen levels in women.

Jilly Cooper, 69, the author, described how in her blonde youth she had "certainly got more glances. I remember when I went to Majorca when I was 20, my bum was sore from getting pinched".

However, Jodie Kidd, 27, the blonde model, disagrees with the theory: "I don't think being blonde makes you more ripe for sexual activity. It's much more to do with personality than what you look like. Beauty is much deeper than the colour of your hair."

Film star blondes such as Marilyn Monroe, Brigitte Bardot, Sharon Stone and Scarlett Johansson are held up as ideals of feminine allure. However, the future of the blonde is uncertain.

A study by the World Health Organisation found that natural blonds are likely to be extinct within 200 years because there are too few people carrying the blond gene. According to the WHO study, the last natural blond is likely to be born in Finland during 2202.
Posted by: tipper || 02/28/2006 18:39 || Comments || Link || E-Mail|| [458 views] Top|| File under:
Home Front: Politix
Cheney to resign after fall elections
"Hello, Morton's? What will it run to buy one entire month's output?"


Vice President Dick Cheney might retire within a year, shortly after the mid-term elections, according to senior Republican sources who spoke to Insight magazine. The sources said they envision Cheney being persuaded to step down as he becomes an increasing liability to President Bush.

There is a growing rift between the president and the vice president and their staffs, the sources said, citing Cheney's delay in informing the president of the accidental shooting of the vice president's hunting colleague. The accidental shooting highlighted the lack of communication between Bush and Cheney staffers, the sources said. Nobody on the president's staff could get to Cheney, the sources said, to advise him to contact reporters. "At that point, the president picked up the phone and suggested that Cheney get his story out fast," a source said.

Cheney could face a new crisis by the end of the year with possible accusations from his former chief of staff Lewis Libby, who faces charges in connection with the CIA leak probe. Libby told a grand jury unnamed "superiors" directed him to relay the content of a National Intelligence Estimate on Iraq in July 2003. The White House, according to Insight, anticipates Libby putting Cheney on the defensive with claims the vice president ordered Libby to relay classified information – a charge that could lead to a congressional probe and even impeachment proceedings. "Nothing will happen until after the congressional elections," a GOP source told Insight. "After that, there will be significant changes in the administration and Cheney will probably be part of that."

The vice president has struggled with the departure of his closest aides, the sources said. Along with Libby, he lost his media adviser, Steve Schmidt, to California Gov. Arnold Schwarzenegger's re-election campaign. The president, the sources told Insight, has been urged by people close to his father to dismiss Cheney but has rejected the advice. Bush values Cheney for his national security experience and trust by

Rantburg

conservative Republicans.
Posted by: Jackal || 02/28/2006 00:00 || Comments || Link || E-Mail|| [378 views] Top|| File under:
Rove apolgizes for "brittleness" remark
ScrappleFace
(2006-02-27) — Deputy White House Chief of Staff Karl Rove today publicly apologized for telling the author of the new book, Strategery, that Sen. Hillary Clinton cannot be elected president because she has "a brittleness about her" that voters don't like.

"I shouldn't have called Sen. Clinton brittle," said a contrite Mr. Rove. "That might leave the impression that she's emotionally or psychologically fragile and could snap at any moment."

By saying that the junior senator from New York has a "brittleness about her," Mr. Rove admitted, "I may have inadvertently caused some people — who don't realize how much I respect her — to think that Sen. Clinton might be unfit to serve as president, because she's cold, curt, brusque, negative, tense, aloof, testy, on-edge … you know, brittle. I'm really quite sorry."

Mr. Rove, President George Bush's old friend and top adviser, acknowledged that the remark was "over the top" and asked the former First Lady to forgive him "within the next decade or so, if she ever gets over the bitterness of harboring a grudge against me due to my 'brittleness' comment."

Sen. Clinton, asked to respond to Mr. Rove's apology, said, "No comment," and hung up the phone.
Posted by: Korora || 02/28/2006 0:00 || Comments || Link || E-Mail|| [404 views] Top|| File under:
India-Pakistan
Meals at weddings: Official, minister's brother apologise to supreme court
Supreme Court Chief Justice Justice Iftikhar Muhammad Chaudhry on Monday said that contempt of court proceedings against violators of the ban on meals at weddings would continue. The chief justice said this at the initiation of contempt proceedings against people accused of violating the ban. Sindh's Health Director General Hadi Bakhsh Jatoi, a close relative of Water and Power Federal Minister Liaquat Jatoi, and Fakhar-e-Azam, the brother of the NWFP law minister, tendered unconditional apologies to the Supreme Court for violating the ban.

At the last hearing, the apex court had issued a bailable arrest warrant for Hadi Bakhsh Jatoi. The court had directed the lower court concerned to expedite legal proceedings against Jatoi. The contempt proceedings against him will remain pending in the Supreme Court. The apex court also issued contempt notices against 129 people in NWFP. Their cases would be taken up on April 17. Contempt notices were also issued against caretakers of marriage halls, clubs and other public places.

Meanwhile the court discharged a notice against Amjad Chaudhry after he apologised for serving refreshments in his house. Sindh Advocate General Mansoor Anwar informed the court that Section 7 of the Marriage Function was difficult to implement.
Posted by: john || 02/28/2006 00:00 || Comments || Link || E-Mail|| [240 views] Top|| File under:
Science & Technology
Really Bad Bird Flu News
A dead cat in Germany has found to be infected with the H5N1 bird flu virus. Tests are still ongoing to see whether the virus was the deadly variant which has led to sickness and fatalities among humans in Turkey and Asia. It said the cat was found at the weekend on an island off Germany's northern coast.

Meanwhile, the Government's Chief Scientific Adviser has predicted bird flu will definitely arrive in the UK and, when it does, it will remain for at least five years, Professor Sir David King said that avian flu poses no risks to consumers and added that he expects the disease to reach British shores in months, rather than days or weeks, due to migratory patterns.

And in a turnaround, he conceded vaccines may have to be used if the outbreak is widespread.

Meanwhile, Sweden said it has detected its first cases of an "aggressive form of bird flu" - though it was not yet confirmed as the deadly H5N1 strain - in two wild ducks.

Sir David said: "I would anticipate that avian flu will arrive at some point in the UK.

"We also have to anticipate that it will be here for five years plus. We are talking about the possibility of this disease being endemic here in the UK as it did in China. It is a long-term factor."

"The Chinese have adopted the position of mass vaccination, and if it became so widespread here we might have to go down that route even with the vaccination not being very good," he said.

Yesterday, he said the existing H5N1 inoculation would mask signs of the virus in birds but not prevent its spread.

Rare breeds of birds kept in zoos would be the only cases where vaccines would be feasible. The inoculation of organic or free range birds would not be recommended.

Sir David said the UK was currently monitoring the development in China of a new vaccine against the H5N1 strain of avian flu.

Commercial poultry owners who keep 50 birds or more have until today to register their flocks on Defra's new national poultry register.

Keepers with fewer than 50 birds are not required to register at present but may do so voluntarily after today if they wish.


The US has an estimated 60 million domesticated and 60 million feral cats. This makes them an extraordinarily dangerous animal vector, far worse than birds.
Posted by: Anonymoose || 02/28/2006 12:19 || Comments || Link || E-Mail|| [481 views] Top|| File under:
Microsoft talks up new operating systems
US-based computer software giant Microsoft has touted a new line-up of computer operating systems to become available later this year. According to the company, Microsoft's Windows Vista operating systems will come in six versions, two for businesses, three for residential users and one for emerging markets.


One more expensive than the other...

Vice president of Windows product management and marketing, Mike Sievert, says that a new systems is needed to accommodate the information-crammed digital world. "The PC needs to give people the clarity and confidence to handle this 'world of more' so they can focus on what's most important to them," Mr Sievert said. Microsoft contended the Vista line-up would enable users to easily accomplish tasks, find what they want, enjoy entertainment, stay connected at home or on the go and help ensure PCs run smoothly and securely. The number of versions is the same as Microsoft offered with its Windows XP operating systems. Vista operating software was scheduled to be available in the second half of 2006.


I'm in the middle of rediscovering the joy of *nix after a 15 or 20 year hiatus. I had to bump the server a minimum of once a week under Windows, and we've been ticking along for two weeks under the latest start. Windows retains a slight edge on the desktop. I can't see Excel ever being replaced. But I'll never run a Win web server again. It's not even all Microsoft's fault; the script kiddies just like them too much.

You will convert to a Mac someday ...
Posted by: Fred || 02/28/2006 00:00 || Comments || Link || E-Mail|| [401 views] Top|| File under:
Alleged plotters charged in Philippines crackdown
Four senior police officers have been detained and 16 leading opposition figures charged with rebellion, in a crackdown against those allegedly plotting to topple the Philippines President. Chief Superintendent Marcelino Franco, who was sacked on Friday from his post as commander of the police Special Action Force, and three of his men "were placed under restrictive custody", amid reports they were recruiting people to destabilise Gloria Arroyo's government, national police chief Arturo Lomibao says. Chief Superintendent Franco was sacked when Mrs Arroyo declared a state of emergency to counter an alleged coup plot.

At the same time, police filed charges of rebellion and coup d'etat against four leftist legislators and 12 other opposition figures who have called on Mrs Arroyo to step down. The head of police criminal investigations, Chief Superintendent Jesus Versoza, said his office submitted the names of the 16 to the Justice Department. Among those charged were leftist members of the House of Representatives Crispin Beltran, who was arrested Friday, Satur Ocampo, Liza Maza and Teodoro Casino, Chief Superintendent Versoza said. Also in the charge sheet was former senator Gregorio Honasan, who as an army colonel in the 1980s led several bloody coup attempts against the government. He remains at large.
Posted by: Fred || 02/28/2006 00:00 || Comments || Link || E-Mail|| [242 views] Top|| File under:
Filipino military backs Arroyo: Cabinet.
The Philippines Government says the military has assured the country's President Gloria Arroyo that she has its full support. Ms Arroyo declared a state of emergency on Friday after discovering a plot to overthrow her. Officials extended the emergency after a protest at the Marines' headquarters on Sunday, saying the threat of a coup remained.

But Cabinet secretary Ricardo Saludo says there is no immediate danger of any military action being taken against the Government. "The Armed Forces Chief of Staff gave a briefing to selected members of the Cabinet and he assured us that first of all, all units of the Armed forces are in place and accounted for," he said. "Secondly, [he assured us] that the commanders of all these units are following the chain of command and giving allegiance to the Constitution and the duly constituted government."
Posted by: Fred || 02/28/2006 00:00 || Comments || Link || E-Mail|| [234 views] Top|| File under:
Opposition parties to boycott Thai poll
Thailand's three opposition parties say they will boycott snap elections on April 2. The move deepens a political crisis and raising the pressure on embattled Prime Minister Thaksin Shinawatra.

Mr Thaksin is the focus of an increasingly strident campaign by groups accusing him of abuses of power and tailoring government policies to benefit his family's business. He has shrugged off the boycott. "It is each party's decision. We've done our best. I've done my best. However, I don't foresee any problem," he said.

Abhisit Vejjajiva, the leader of the Democrats says the three parties refuse to run in the vote because it did not guarantee political reform, reflecting their charges Mr Thaksin had undermined institutions. "The Chart Thai, Democrat and Mahachon parties agreed unanimously that we will not field candidates in this election," he said after a meeting of the three parties.

Ms Thaksin says he is taking the constitutional path to resolve the crisis by calling an election. His party accused the opposition of betraying democracy by calling for a boycott. His Thai Rak Thai (Thais Love Thais) party was expected to win the election comfortably without a boycott, albeit with a smaller majority than the 377 of the 500 parliamentary seats it had a year ago. But some analysts say the boycott, which is likely to bolster the anti-Thaksin campaign and its attendant risks of street violence, does raise thoughts of a coup in a country with a long and relatively recent history of military interventions. "Every time when there was a coup in the past, military juntas felt the country was in crisis and there was no democratic way out," Somkit Lertpaithoon, a public law professor at Bangkok's Thammasat University, said. "Such a move has increased the possibility of a coup."
Posted by: Fred || 02/28/2006 00:00 || Comments || Link || E-Mail|| [236 views] Top|| File under:
Home Front: Culture Wars
WW II fighter ace Scott dies at 97
Retired Brig. Gen. Robert L. Scott, the World War II flying ace who told of his exploits in the China-Burma-India theater in his book "God is My Co-Pilot," died Monday. He was 97.

His death was announced by Paul Hibbitts, director of the Museum of Aviation at Robins Air Force Base, where Scott worked in recent years.

The Georgia-born Scott rose to nationwide prominence during World War II as a fighter ace in the skies over Asia, then with his best-selling 1943 book, made into a 1945 movie starring Dennis Morgan as Scott.

Among his other books were "The Day I Owned the Sky" and "Flying Tiger: Chennault of China."

Scott, who retired from the Air Force as a brigadier general, won three Distinguished Flying Crosses, two Silver Stars and five Air Medals before he was called home to travel the country giving speeches for the war effort.

He shot down 22 enemy planes with his P-40 Warhawk, though he recalled some were listed as "probable" kills.

"You had to have two witnesses in the formation, or you needed a gun camera to take a picture," he once said. "Only we didn't have gun cameras in China. I actually had 22 aerial victims, but I only had proof of 13."

He worked with the Flying Tigers, Gen. Claire Chennault's famed volunteer force of pilots who fought in China, but he was not one of its original members in mid-1941. With the Flying Tigers, he earned five of his aerial kills in May 1942 when he flew more than 200 hours in combat.
Making of a legend

Scott's story is the stuff of aviation legend: He flew a homemade glider off the roof of a three-story house at age 12 and crash landed on a spiky rose bush.

At 33, Scott was considered too old for combat and was still at a training job in California when the Japanese attacked Pearl Harbor and the United States entered the war in December of that year.

But then came a phone call.

"One night about 3 a.m., the phone rang. A man asked `did you ever fly a B-17,' Scott said in a 1996 interview. "So I said yes, I have flown a B-17. But I never had. I got my airplane and went to work."

After he got the call to serve in combat, he was assigned to a mission to bomb Tokyo from China. When that plan was scrubbed, he flew gasoline and ammunition over Japanese-held territory to the Flying Tigers. When the Tigers were formally incorporated into the Army as the 23rd Fighter Group of the China Air Task Force, Scott was asked to be its commander.

In the years just after the war, Scott was one of the proponents of making the Air Force into a separate service.

"They just plain couldn't see why we wanted a special service," Scott said in 1997, at the time the Air Force was marking its 50th anniversary as an independent service. "They all wanted their own Air Force. We were fighting against public opinion."
New life at museum

From the mid-1980s onward, Scott was an active staffer at the Robins air base's aviation museum.

Scott, who had more than 33,000 flying hours during his 60 years of flying, credited the museum with giving him a new lease on life, Hibbitts said.

Despite his age, he remained active until a few years ago, carrying the Olympic torch in 1996, piloting an F-15 fighter jet on his 88th birthday and flying a B-1 bomber on his 89th birthday, Hibbitts said.

"He's been our resident hero, cheerleader and biggest fan," said Pat Bartness, museum foundation president and chief operating officer. "He's been the biggest drawing card we've had."
Posted by: Anonymoose || 02/28/2006 07:48 || Comments || Link || E-Mail|| [248 views] Top|| File under:
Who's in the News
100
[untagged]
Bookmark
E-Mail Me
The Classics
The O Club
Rantburg Store
The Bloids
The Never-ending Story
Thugburg
Gulf War I
The Way We Were
Bio
Merry-Go-Blog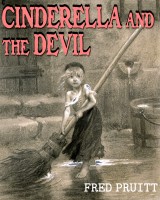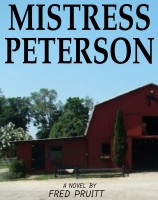 On Sale now!


A multi-volume chronology and reference guide set detailing three years of the Mexican Drug War between 2010 and 2012.

Rantburg.com and borderlandbeat.com correspondent and author Chris Covert presents his first non-fiction work detailing the drug and gang related violence in Mexico.

Chris gives us Mexican press dispatches of drug and gang war violence over three years, presented in a multi volume set intended to chronicle the death, violence and mayhem which has dominated Mexico for six years.
Click here for more information


Meet the Mods
In no particular order...


Steve White
Seafarious
Pappy
lotp
Scooter McGruder
john frum
tu3031
badanov
sherry
ryuge
GolfBravoUSMC
Bright Pebbles
trailing wife
Gloria
Fred
Besoeker
Glenmore
Frank G
3dc
Skidmark
Alaska Paul



Better than the average link...



Rantburg was assembled from recycled algorithms in the United States of America. No trees were destroyed in the production of this weblog. We did hurt some, though. Sorry.
18.207.102.38