-Short Attention Span Theater-
What I Have Learned In 15 Years
by Tom McMahon

It was 15 years ago today that our 8-year-old son Ryan suffered a severe brain injury that left him unable to walk or talk or feed himself. He was in the hospital (in two hospitals, actually) for over six months, and ever since has lived with us at home. I thought I would share some of the lessons I've learned in these past 15 years . . .



Not about the WoT, or politics, or any of that . . . but something deeply moving that everyone really ought to read.
Posted by: Mike || 03/02/2006 11:17 || Comments || Link || E-Mail|| [6459 views] Top|| File under:
Bulge Rises Five Inches!
BILLINGS, Mont. - A newly discovered surface bulge in Yellowstone National Park may be responsible for some unexpected geothermal activity in recent years, according to a study by U.S. Geological Survey scientists.

The bulge, about 25 miles across, rose 5 inches from 1997 to 2003 and may have triggered some thermal unrest at Norris Geyser Basin, including a sudden rise in temperatures, new steam vents and the awakening of Steamboat geyser.

The findings are part of a paper set to be published Thursday in the journal Nature. Charles Wicks, one of the USGS scientists who worked on the study, said much of what happens beneath the park's surface remains a mystery, but more is being learned about the Yellowstone caldera, the huge bowl-shaped collapsed volcano in the middle of the park that last erupted 640,000 years ago.

Geologists discovered the dome on the northern rim of the caldera several years ago, and Wicks and others used satellite images and other tools to track its swelling. Scientists studying the shore of Yellowstone Lake found that the caldera has been rising and falling for at least 15,000 years, sometimes swinging more than 10 feet.

Henry Heasler, Yellowstone's lead geologist, said research about the heaving caldera could play a role in predicting volcanic activity and help ensure the public's safety. "We've known that the caldera breathes," Heasler said. "Now we're starting to get a much better idea of those respirations."
Posted by: Bobby || 03/02/2006 00:00 || Comments || Link || E-Mail|| [6457 views] Top|| File under:
Caucasus/Russia/Central Asia
Italians say Evil Empire™ tried to off the pope
ROME (Reuters) - Leaders of the former Soviet Union were behind the assassination attempt against Pope John Paul II in 1981, an Italian parliamentary investigative commission said in a report.

A final draft of the report, which is due to be presented to parliament later this month, was made available to Reuters on Thursday by the commission president, Senator Paolo Guzzanti.

"This commission believes, beyond any reasonable doubt, that the leadership of the Soviet Union took the initiative to eliminate Pope John Paul," the report said.

"They relayed this decision to the military secret services for them to take on all necessary operations to commit a crime of unique gravity, without parallel in modern times," it said.
Posted by: Chinter Flarong9283 || 03/02/2006 12:15 || Comments || Link || E-Mail|| [6457 views] Top|| File under:
Russian Satellite Launch Fizzles
Russia's space program suffered another embarrassing failure Wednesday, when a booster rocket failed to put an Arab commercial satellite to a designated orbit, officials said.

The Arabsat 4A telecommunications satellite owned by the Saudi ARABSAT company was launched from the Baikonur cosmodrome in Kazakhstan. It was atop a rocket equipped with an additional booster stage, the Russian Federal Space Agency said in a statement.

The rocket successfully delivered the satellite to a preliminary orbit, but the booster failed to function properly and could not deliver the satellite to a designated orbit, the agency said.

An emergency panel of space officials was investigating the situation, it said. Federal Space Agency spokesman Vyacheslav Davidenko told The Associated Press that experts from the European Astrium company that had built the satellite were trying to save it by guiding it to a proper orbit using the vehicle own orientation engines.

"Chances for success are slim," Davidenko said.

Davidenko said the satellite separated from the booster earlier than required and remained in an orbit much lower than the designated one.

The bungled launch was the latest in a series of mishaps that have recently plagued Russia's space program, jeopardizing its hopes to earn more revenue from commercial launches of foreign satellites.

In October, a high-profile European satellite was lost because of a Russian booster failure. The loss of the $142 million CryoSat satellite dealt a major blow to the European Space Agency, which had hoped to conduct a three-year mapping of polar ice caps and provide more reliable data for the study of global warming.

Also that month, space experts failed to recover an experimental space vehicle after its return, engineers lost contact with an earlier launched Russian Earth-monitoring satellite and a new optical research satellite was lost due to a booster failure.

Following the failed launches, Russia's President Vladimir Putin fired the chief of the Khrunichev company that built the Rokot booster. The rocket that failed Wednesday was also built by Khrunichev.
Posted by: .com || 03/02/2006 04:09 || Comments || Link || E-Mail|| [6457 views] Top|| File under:
Down Under
Fijians set to seethe vote in May
It's not a good idea to let the Fijians seethe -- those guys are as tough as the Samoans.
SUVA - The leader of the South Pacific nation of Fiji has called a general election for May, testing racial divisions, which have fuelled three coups and a military mutiny since 1987.

Prime Minister Laisenia Qarase announced the election on Wednesday, having previously vowed to stay in power until his five-year term ends in September. "My party is ready for the general elections," Qarase told reporters in the capital, Suva. He said parliament would be dissolved on March 27 and elections held between May 6 and 13.

Voting in the South Pacific archipelago usually takes at least a week, given the logistical problems involved in collecting ballots from far-flung islands and villages. Fiji has 320 islands covering 18,376 sq km (7,100 sq miles) of ocean. Qarase was elected prime minister in 2001 after being initially installed as caretaker leader in 2000 when martial law was imposed following a nationalist-led coup.

Racial tensions have sparked three coups in Fiji since 1987, with indigenous Fijians resenting the economic, and at times political, strength of ethnic Indians whose ancestors were brought to Fiji to work on British sugar cane farms.

Qarase's main challenge in the 2006 election is expected to come from Fiji Labour Party leader Mahendra Chaudhry, an ethnic Indian overthrown as prime minister in the 2000 coup. Chaudhry said his Indo-Fijian party was also ready for the early poll, but questioned the accuracy of new electoral rolls. "We have been complaining about the registration of voters since last year," said Chaudhry. "There are hundreds of voters assigned to wrong constituencies."

Fiji's 71 electorates are race-based, with 23 seats allocated to indigenous Fijians, 19 seats to Indo-Fijians and 25 open seats, which often heavily favour indigenous Fijians. Four seats are reserved for minor ethnic groups.
Posted by: Steve White || 03/02/2006 00:00 || Comments || Link || E-Mail|| [6457 views] Top|| File under:
Home Front: Politix
Attack on Big Mac
By Dan Balz
Washington Post Staff Writer
Wednesday, March 1, 2006; A04
It was billed as a personal conversation about his own health and fitness battles, but when former president Bill Clinton stood before a group of governors yesterday, he just couldn't help getting wonky.
His forum was the National Governors Association, the organization he chaired when he was governor of Arkansas and was rising to national prominence, and one with which he still has a special bond. He was greeted as family, introduced generously by the current governor of Arkansas, Republican Mike Huckabee, who serves this year as the NGA chairman. And when it was over, it was hard to get him to leave the room.
Clinton, who underwent heart bypass surgery in 2004, and Huckabee, who lost more than 100 pounds after a health scare, have teamed up to combat childhood obesity -- even though, as Huckabee noted, Clinton has campaigned and raised money for every one of his opponents in Arkansas and that he had done the same when Clinton was in office.
When Clinton took the stage, he responded. "I was backstage listening to Mike's introduction . . .," he said. "I thought, the reason we're both here is that we were total failures in those efforts."
Then he was off, imploring governors to join the crusade to change the culture of food consumption to reverse the epidemic of obesity, which has led to a startling increase in diabetes among children and which consumes an increasing share of the nation's health care budget.
More at the link



Posted by: Deacon Blues || 03/02/2006 13:34 || Comments || Link || E-Mail|| [6457 views] Top|| File under:
Kennedy Tilts At Windmills
A fight to block alternative fuel development that could replace oil-burning power plants for communities along the Nantucket Sound has created an unusual alliance on Capitol Hill, with Sen. Edward M. Kennedy backing the fight against the green proposal.

Mr. Kennedy, a staunch environmentalist, opposes the Cape Wind project, which will place windmills in the sound's shallows to create electricity for customers in Cape Cod, Martha's Vineyard and Nantucket.

Critics say the Massachusetts Democrat doesn't want the Cape Wind project in his own back yard along with 130 windmills that might clutter the water view of the Kennedy clan's vacation home. Sen. John Kerry, Massachusetts' junior senator and another key green ally, called attempts to derail the project an "insult."

Opponents of the project say it should not go forward until federal guidelines are established and it has undergone a competitive bidding process. "Senator Kennedy has real environmental and economic concerns, and the federal government continues to lack a national policy and process to guide offshore alternative energy development," said Melissa Wagoner, Mr. Kennedy's spokeswoman. Mr. Kennedy, who has a 95 percent vote rating from the League of Conservation Voters, has recruited the help of Rep. Don Young of Alaska -- a conservative Republican and foe of environmentalists who received a zero ranking from the league last year.

Mr. Young, chairman of the House Transportation and Infrastructure Committee, is lobbying members of a House-Senate conference on the Coast Guard supplemental appropriations bill. He wants them to add his proposal to require windmills to be set back 1.5 nautical miles from any shipping or ferry lanes. Such a buffer requirement would make the Cape Wind project impossible in such a narrow sound. "Given the potential dangers of siting one of these wind farms in a busy shipping area, [Mr. Kennedy] thinks it is worth the conferees' consideration," Miss Wagoner said.

However, developers of the Cape Wind project say the legislation is specifically directed at them, would cripple the project economically and is a classic case of the "not in my back yard" (NIMBY) attitude toward developments that serve the common good. "The NIMBY opponents have spent more than $1 million lobbying in D.C.," says Mark Rodgers, Cape Wind project spokesman. "The Young amendment will kill Cape Wind in one fell swoop, which appears to be the intention.

"It would also impose on the U.S. the most stringent laws in the world on offshore wind energy development," said Mr. Rodgers, who noted that oil drilling rigs are only required to be 500 feet from shipping lanes.

Mr. Young's spokesman declined to comment on the legislation. However, in a letter to the conferees, Mr. Young specifically refers to the Cape Wind project, which he says encompasses 24 square miles with windmills reaching 417 feet, and is "located in water deep enough that ships can enter into the area and do so regularly. I know others oppose the project entirely on a wide variety of economic, environmental, and tourism standards," Mr. Young's letter stated. "I am not necessarily opposed to the project, but I am convinced we need a set of objective navigational safety standards that will assure that wind energy projects are properly sited with regard to navigational safety and national security," Mr. Young wrote.

Massachusetts declared Nantucket Sound an ocean sanctuary in the 1970s, thus banning disturbance of nearly the entire seabed as well as the view.

Mark Forest, chief of staff for Rep. Bill Delahunt, Massachusetts Democrat who represents the Nantucket area, called it "a very contentious battle." "We have a need for energy, but there is a right way to do it and a wrong way to do it -- this is the wrong way," Mr. Forest said.

Mr. Kerry, the 2004 Democratic presidential nominee, has issued a statement opposing Mr. Young's legislative move. "The Young amendment is an insult to Americans who care about good government. I oppose this backdoor amendment to the Coast Guard Authorization bill, which -- if passed -- will derail offshore wind projects across the nation," he said.

Mr. Rodgers said the use of wind power would reduce air pollution from the oil-fired Canal Power plant and ease the demand for electricity throughout New England, which faces the threat of rolling blackouts during cold winter days. Asked about Mr. Kennedy's opposition to the plan, Mr. Rodgers said, "To say you favor wind power, but not here, where you live in a very windy place, calls into question your real commitment to wind power."
Posted by: .com || 03/02/2006 04:36 || Comments || Link || E-Mail|| [6457 views] Top|| File under:
Bill Clinton helped Dubai with ports deal
Bill Clinton, former US president, advised top officials from Dubai two weeks ago on how to address growing US concerns over the acquisition of five US container terminals by DP World. It came even as his wife, Senator Hillary Clinton, was leading efforts to derail the deal.

Mr Clinton, who this week called the United Arab Emirates a "good ally to America", advised Dubai's leaders to propose a 45-day delay to allow for an intensive investigation of the acquisition, according to his spokesman.

On Sunday, DP World agreed with the White House to undertake the lengthy review, a move which has assuaged some of the opposition from the US Congress.

However, Mrs Clinton remains a leading voice against the deal, and this week proposed legislation to block it, arguing that the US could not afford to "surrender our port operations to foreign governments". Mr Clinton's spokesman said: "President Clinton is the former president of the US and as such receives many calls from world leaders and leading figures every week. About two weeks ago, the Dubai leaders called him and he suggested that they submit to the full and regular scrutiny process and that they should put maximum safeguards and security into any port proposal."

He added that Mr Clinton supported his wife's position on the deal and that "ideally" state-owned companies would not own US port operations. Mr Clinton's contact with Dubai on the issue underscores the relationship he has developed with the United Arab Emirates since leaving office. In 2002, he was paid $300,000 (€252,000) to address a summit in Dubai.

The backlash against Dubai's takeover has seen some lawmakers in Washington highlight the UAE's alleged role in helping to finance September 11.
Posted by: Dan Darling || 03/02/2006 04:35 || Comments || Link || E-Mail|| [6457 views] Top|| File under:
International-UN-NGOs
Bolton's UN punctuality drive comes to early end
I gotta get a job at the UN. It sounds better then Massport...


UNITED NATIONS (Reuters) - An unpopular punctuality drive launched in the U.N. Security Council last month by U.S. Ambassador John Bolton came to an abrupt end on Thursday when Argentina took over the council's rotating presidency.


And champagne glasses were raised all over the world...


Bolton had cracked the whip while presiding over the 15-nation U.N. body in February, starting meetings precisely on time, even with empty chairs in the room, as part of a plan to modernise council operations. He had also called in ambassadors almost every morning of the month for closed-door briefings by U.N. staff on overnight global political and peacekeeping developments.
C'mon, John, dammit! You act as if this is a real job!
But Argentine Ambassador Cesar Mayoral made clear it would be a different story in March. If ambassadors wanted to come on time, it would be up to them, he told reporters. As for the morning briefings, "this is impossible," he said. "We aren't having a daily briefing each day."


Why we haven't even put our hookers in cabs by that time of the morning...


If an ambassador asked for a briefing on a particular matter, he would try to accommodate the request. But absent that, the council work program was simply too heavy, he said.


So many restaurants, so little time...


Some ambassadors had grumbled in February that they already had too many commitments to attend the daily sessions.


Yeah...ummmmmmmmmm...commitments! That's it!


Bolton has described the U.S. campaign to reform the United Nations as an "irresistible force" pitted against an "immovable object." Bypassing the U.S. Senate, President George W. Bush sent Bolton to the United Nations last August with instructions to shake up the world body after findings of mismanagement and corruption in the $64 billion oil-for-food program for Iraq.


Here's a suggetstion. Torch it for the insurance...
Posted by: Sen. Edward M. Kennedy || 03/02/2006 16:29 || Comments || Link || E-Mail|| [6458 views] Top|| File under:
Science & Technology
Whirlpool Baths: ENter At Your Own Risk
Reuters- By Megan Rauscher

NEW YORK (Reuters Health) Better think twice beofre soothing those aching muscles in a whirlpool bath or hot tub. A new study shows that whirlpool bathtubs can be a breeding ground for a host of disease causing bacteria.

Dr. Rita B. Moyes a microbiologist at Texas A & M University tested 43 water samples from both private and public whirlpool bathtubs. "Every tub tested had some kind of microbial growth," she told Reuters Health.

"And I was just getting the few organisms I was testing for, so
it is probably just the tip of the iceberg as fas as what is really present. Also, I did no viral testing", Moyes Emphasized.

In 95 percent of the tubs, bacteria derived from feces were present, while 81 percent had fungi and 34 percent contained potentially deadly staphylococcus bacteria.

The bacteria found in whirlpool baths can lead to a number of diseases, including infections, skin infections and pneumonia.

Who is most at risk? The young and old and the immunocompromised should not be exposed. "A chemically maintained hot tub should not be a problem to a healthy person but having recurring infections, consider the tub as a potential source," Much reseach is published in an online journal called PM Engineer.

Posted by: ANdrea Jackson || 03/02/2006 15:21 || Comments || Link || E-Mail|| [6459 views] Top|| File under:
Systems Software Research is Irrelevant
Rob Pike, Bell Labs
Feb 21, 2000
1 A Polemic
This talk is a polemic that distills the pessimistic side of my feelings about systems research these days. I won't talk much about the optimistic side, since lots of others can do that for me; everyone's excited about the computer industry. I may therefore present a picture somewhat darker than reality. However, I think the situation is genuinely bad and requires action.

2 Thesis
Systems software research has become a sideline to the excitement in the computing industry. When did you last see an exciting noncommercial demo? Ironically, at a time when computing is almost the definition of innovation, research in both software and hardware at universities and much of industry is becoming insular, ossified, and irrelevant. There are many reasons, some avoidable, some endemic. There may be ways to improve the situation, but they will require a communitywide effort.

3 Definitions...

4 A Field in Decline
"Who needs new operating systems, anyway?" you ask. Maybe no one, but then that supports my thesis.

"But now there are lots of papers in file systems, performance, security, web caching, etc.," you say. Yes, but is anyone outside the research field paying attention?


This is the central part of his thesis: that there are really only two operating system choices in the world, *nix and Windows. But he's ignoring the Jurassic period of computing, when the "home" or business machine was young: CP/M, various menu-driven systems, the venerable TRS-80, Geos, the Amiga, the Atari ST... That was a pretty Darwinian period, where an OS could pop up on Monday and be gone by Tuesday afternoon, as I'll discuss below...

5 Systems Research's Contribution to the Boom...
Hardware has changed dramatically; software is stagnant.

1990
2000
2006
Hardware
33 MHz Mips R3000
32 megabytes of RAM
10 Mbs Ethernet

600 MHz Alpha or Pentium III
512 megabytes of RAM
100 Mbs Ethernet

3.2 GHz AMD 64
1-2 GB of RAM
55 Mbs Wireless Ethernet
>
Software
Unix
X Windows
Emacs
TCP/IP

Unix
X Windows
Emacs
TCP/IP
Netscape


Unix/Linux
Windows
X Windows
Emacs + Others
TCP/IP
Opera
USB
Good progression, though there are a few things missing, like IPX/SPX...

6 Where is the Innovation?
Microsoft, mostly. Exercise: Compare 1990 Microsoft software with 2000.


That'd be Windows 3.0, or maybe even 2.0, compared to Windows 2000.

If you claim that's not innovation, but copying, I reply that Java is to C++ as Windows is to the Macintosh: an industrial response to an interesting but technically flawed piece of systems software.


Both are evolutions from base systems that won their particular competitions.

If systems research was relevant, we'd see new operating systems and new languages making inroads into the industry, the way we did in the '70s and '80s. Instead, we see a thriving software industry that largely ignores research, and a research community that writes papers rather than software.


And here's the basic flaw in his reasoning: he's looking at the past and expecting the future to be a continuation of it. Looking at it from a different standpoint, the base form of Unix won its competition early on: a tiny kernel and the basic file system layout. Everything after that is elaboration. It was a thing of beauty, simple and intuitive. It's just like Bridge 1.0, invented by Og and Zug in 9276 B.C. Everything since has been refinement, and the competing approaches are best forgotten.

7 Linux
Innovation? New? No, it's just another copy of the same old stuff. OLD stuff. Compare program development on Linux with Microsoft Visual Studio or one of the IBM Java/web toolkits.


In 2000, Linux was still in its infancy. The early efforts were geared much more toward the academics and the hacker community. In 2006 we're looking at products that are approaching full maturity, ready for prime time.

Linux's success may indeed be the single strongest argument for my thesis: The excitement generated by a clone of a decadesold operating system demonstrates the void that the systems software research community has failed to fill. Besides, Linux's cleverness is not in the software, but in the development model, hardly a triumph of academic CS (especially software engineering) by any measure.


If you regard the basic Unix approach as a building block, Linux is a good development, more than just "clever." I can remember using SCO Xenix and QNX on early PC boxes, and they were actually more mature (for the time) that Linux was the first time I looked at it. Both were proprietary, and both fell by the wayside because the Linux development model beat them out. MS DOS beat out its competition in a similar manner, running not just on IBM PCs, but also on 8086 clones. The Mac was pretty, in many ways more technologically sophisticated, but it didn't compete — PCs were cheaper, the software was cheaper, and users weren't restricted to the Apple brand. Both the development and marketing models are tied to the system.

8 What is Systems Research these days?
Web caches, web servers, file systems, network packet delays, all that stuff. Performance, peripherals, and applications, but not kernels or even userlevel applications.


Once the Wright brothers figured out how to make airplanes, there wasn't a need for Boeing to reinvent them. The same applies to software. Despite the bells and whistles that are hung on new versions of "Office" products, they remain basically the same, with word processing, spreadsheet, presentation, and perhaps database components. The spreadsheet, the original "killer app," didn't exist before Visicalc, and hasn't changed a whole lot since Excel 3.0. "Killer apps" are pretty few and far between.

Mostly, though, it's just a lot of measurement; a misinterpretation and misapplication of the scientific method. Too much phenomenology: invention has been replaced by observation. Today we see papers comparing interrupt latency on Linux vs. Windows. They may be interesting, they may even be relevant, but they aren't research.


80 percent of Academe is like 80 percent of everything else, made up of hacks and place holders. Another 10 percent is actually destructive, which leaves 10 percent to do the actual thinking.

In a misguided attempt to seem scientific, there's too much measurement: performance minutiae and bad charts. By contrast, a new language or OS can make the machine feel different, give excitement, novelty. But today that's done by a cool web site or a higher CPU clock rate or some cute little device that should be a computer but isn't. The art is gone. But art is not science, and that's part of the point. Systems research cannot be just science; there must be engineering, design, and art.

9 What Happened?
A lot of things:...

10 PC
Hardware became cheap, and cheap hardware became good. Eventually, if it didn't run on a PC, it didn't matter because the average, mean, median, and mode computer was a PC. Even into the 1980s, much systems work revolved around new architectures (RISC, iAPX/432, Lisp Machines). No more. A major source of interesting problems and, perhaps, interesting solutions is gone.


They went prior to the development of the graphical browser, which would have allowed them to coexist, though in niche markets, kind of like where Solaris is now. The PC's advantage, like that of Linux, by the way, was its open architecture. All advantages bring with them disadvantages, but the architecture's been changing with new developments — albeit at a fairly stately rate due to the necessity of having (most) everyone agree on standards.

Much systems work also revolved around making stuff work across architectures: portability. But when hardware's all the same, it's a nonissue... And that's just the PC as hardware; as software, it's the same sort of story.

11 Microsoft
Enough has been said about this topic. (Although people will continue to say lots more.) Microsoft is an easy target, but it's a scapegoat, not the real source of difficulty. Details to follow.


Microsoft makes an easy target for many because it tries to take a lowest common denominator approach, while gouging as much cash from its adoring public as the traffic will bear. It beat out its competition by not being proprietary: recall using Samna Write/Ami Pro and Word Perfect on Windows 3.0/3.1, and Lotus 1-2-3, and Netscape, and any number of other products. Because of its corporate strategy, Microsoft either incorporated the best of the best into Windows (remember when Netscape used to cost money?) or tried to do a better job with its own product at the same price (Microsoft Office).

12 Web
The web happened in the early 1990s and it surprised the computer science community as much as the commercial one. It then came to dominate much of the discussion, but not to much effect. Business controls it. (The web came from physicists and prospered in industry.)


There's a Year 2000 statement. Six years later, with the development of dynamic web content, business is still on the web, with advertising and order entry systems and such, but so is everyone else, to include millions of bloggers using pretty easy-to-use but very sophisticated software.

Bruce Lindsay of IBM: HDLC C HTTP/HTML; 3270s have been replaced by web browsers. (Compare with Visicalc and PC.)


Heh heh. I haven't seen a 3270 emulator in years.

Research has contributed little, despite a huge flow of papers on caches, proxies, server architectures, etc.


But there are lots of refinements on the basic model. The refinements make the software more usable, reaching a bigger audience, which provides its own level of feedback to make the software still more usable... From the management standpoint, we've gone from the base development cycle to the cash cow period, and I'm pretty sure we're still at an early stage in that.

13 Standards
To be a viable computer system, one must honor a huge list of
large, and often changing, standards: TCP/IP, HTTP, HTML, XML, CORBA, Unicode, POSIX, NFS, SMB, MIME, POP, IMAP, X, ... A huge amount of work, but if you don't honor the standards you're marginalized. Estimate that 90-95% of the work in Plan X was directly or indirectly to honor externally imposed standards. At another level, instruction architectures, buses, etc. have the same influence. With so much externally imposed structure, there's little slop left for novelty.


All those standards are building blocks, and each and every one of them could be superceded by a better approach. If you can come up with a better approach, by all means do so; until you do, these work, and they've been refined to the point where they work very well.

Plus, commercial companies that 'own' standards, e.g. Microsoft, Cisco, deliberately make standards hard to comply with, to frustrate competition. Academia is a casualty.


That's maybe a legitimate gripe, though my heart doesn't bleed for academia. There's a balance between standards and confinement. And note that six years after the presentation was written Cisco actually has competition in its arena, despite being guardian of the standards.

14 Orthodoxy
Today's graduating PhDs use Unix, X, Emacs, and Tex.


Users, I'd point out, don't...

That's their world. It's often the only computing world they've ever used for technical work.


This has slowly changed over the past six years, though I'm not sure academia realizes yet that it's behind the times compared to the world at large, a situation reversed from the way things were 20 years ago...

Twenty years ago, a student would have been exposed to a wide variety of operating systems, all with good and bad points. New employees in our lab now bring their world with them, or expect it to be there when they arrive. That's reasonable, but there was a time when joining a new lab was a chance to explore new ways of working.


Now you're likely to find a slightly different set of building blocks. I read somewhere that systems that belong to suit-and-tie guys are almost always Windows/IIS, and systems that belong to the sweatshirt and jeans set are almost always Linux/Apache. But if you're going to be in the wonderful world of IT, you've got to get used to the idea of going with what the customer uses. Sometimes you can show him/her/it a better way, and sometimes you make a lot of money fixing mistakes made 10 years ago. That's actually the fun of it, for some of us.

Narrowness of experience leads to narrowness of imagination. The situation with languages is a little better—many curricula include exposure to functional languages, etc. —but there is also a language orthodoxy: C++ and Java.


They're pretty common in the want ads, too, so don't discount them, even though on the job you'll likely end up using Visual Basic or PHP or C.

In science, we reserve our highest honors for those who prove we were wrong. But in computer science...

15 Change of scale
With so many external constraints, and so many things already done, much of the interesting work requires effort on a large scale. Many person-years are required to write a modern, realistic system. That is beyond the scope of most university departments. Also, the time scale is long: from design to final version can be five years. Again, that's beyond the scope of most grad students. This means that industry tends to do the big, defining projects—operating systems, infrastructure, etc.— and small research groups must find smaller things to work on.

Three trends result:
1. Don't build, measure. (Phenomenology, not new
things.)
2. Don't go for breadth, go for depth. (Microspecialization, not systems work.)
3. Take an existing thing and tweak it.
I believe this is the main explanation of the SOSP curve.

16 Unix
New operating systems today tend to be just ways of reimplementing Unix. If they have a novel architecture—and some do—the first thing to build is the Unix emulation layer. How can operating systems research be relevant when the resulting operating systems are all indistinguishable? There was a claim in the late 1970s and early 1980s that Unix had killed operating systems research because no one would try anything else. At the time, I didn't believe it. Today, I grudgingly accept that the claim may be true (Microsoft notwithstanding).

A victim of its own success: portability led to ubiquity. That meant architecture didn't matter, so now there's only one. Linux is the hot new thing... but it's just another Unix.


I go back to my comments on competition. Unix was the best system at the time, and its base system probably still is, not due to its features but due to its simplicity. Likewise the C language displaced, for all practical purposes, Pascal and ALGOL and ADA and a host of other languages, not because of its "rich programming environment" but because of its simplicity. You can take a core C implementation, without any libraries (to include the very basics like stdio.h) and build an entire new implementation. Or you can use that core if you're a glutton for punishment to do the very same things you could do with the libraries, only with more typing.

17 Linux—the Academic Microsoft Windows
The holy trinity: Linux, gcc, and Netscape. Of course, it's just another orthodoxy.


In six years Netscape has dropped off the list, partially eaten by its competitors.

These have become icons not because of what they are, but because of what they are not: Microsoft. But technically, they're not that hot.


See my previous comment about simplicity. They're icons because they're simple. If they get to elaborate, like Netscape did, they'll be displaced. Netscape is now mostly Mozilla, but it's still piggishly slow compared to Opera — and compared to IE.

And Microsoft has been working hard, and I claim that on many (not all) dimensions, their corresponding products are superior technically. And they continue to improve. Linux may fall into the Macintosh trap: smug isolation leading to (near) obsolescence. Besides, systems research is doing little to advance the trinity.


In the early days, Linux tried that trap, with the "if it's not easy to write software, why should it be easy to use it?" syndrome. But I just set up a Linux partition on my laptop, and Ubuntu went on just as smoothly as Windows did.

18 Startups
Startups are the dominant competition for academia for ideas, funds, personnel, and students. (Others are Microsoft, big corporations, legions of free hackers, and the IETF.) In response, government-funded and especially corporate research is directed at very fast 'return on investment'. This distorts the priorities: Research is bent towards what can make big money (IPO) in a year.


That paragraph was fizzling out even as he spoke.

Horizon is too short for longterm work. (There go infrastructure and the problems of scale.)

Funding sources (government, industry) perceive the same pressures, so there is a vicious circle.

The metric of merit is wrong.

Stanford now encourages students to go to startups because successful CEOs give money to the campus. The new president of Stanford is a successful computer entrepreneur.


I'm not familiar with who he's talking about. I wonder if he's still a successful computer entrepreneur?

19 Grandma
Grandma's on line. This means that the industry is designing systems and services for ordinary people.


That's actually a pretty brilliant idea, come to think of it...

The focus is on applications and devices, not on infrastructure and architecture, the domain of systems research. The cause is largely marketing, the result a proliferation of incompatible devices. You can't make money on software, only hardware, so design a niche gimmick, not a Big New Idea.

Programmability—once the Big Idea in computing—has fallen by the wayside. Again, systems research loses out.


Grandma brings other things to the table, though. We now have a huge user base, with most users no more familiar with the innards of their computers than they are with the innards of their toaster ovens. What we've done is build a tool, a completed product. The dangers now include falling into the Microsoft trap — making the tool longer, lower, leaner, wider, with more road-hugging weight and 40 percent more cheese in the interests of of bringing out new models every two years; and of becoming elitists with overly complicated systems that let us sneer at the unenlightened who aren't bright like we are, so they can't make the systems work.

20 Things to Do
Startups are too focused on short time scale and practical results to try new things. Big corporations are too focused on existing priorities to try new things. Startups suck energy from research. But gold rushes leave ghost towns; be prepared to move in.


I think we've pretty much moved on from the dot Com "revolution."

Go back to thinking about and building systems. Narrowness is irrelevant; breadth is relevant: it's the essence of system. Work on how systems behave and work, not just how they compare. Concentrate on interfaces and architecture, not just engineering. Be courageous. Try different things; experiment. Try to give a cool demo.


It's a tool. Concentrate on making the tool work better, in more environments.

Funding bodies: fund more courageously, particularly longterm projects. Universities, in turn, should explore ways to let students contribute to longterm projects.

Measure success by ideas, not just papers and money. Make the industry want your work.

21 Things to Build
There are lots of valid, useful, interesting things to do. I offer a small sample as evidence. If the field is moribund, it's not from a lack of possibilities.

Only one GUI has ever been seriously tried, and its best ideas date from the 1970s. (In some ways, it's been getting worse; today the screen is covered with confusing little pictures.) Surely there are other possibilities. (Linux's interface isn't even as good as Windows!)


He said that six years ago, recall. My Gnome desktop is prettier and more usable in most respects than Window...

There has been much talk about component architectures but only one true success: Unix pipes. It should be possible to build interactive and distributed applications from piece parts.


2000 talking again. Since then, XML, RSS, WiFi, Bluetooth, thin clients, and about a dozen other neato things...

The future is distributed computation, but the language community has done very little to address that possibility. The Web has dominated how systems present and use information: the model is forced interaction; the user must go get it. Let's go back to having the data come to the user instead.


You mean like web services?

System administration remains a deeply difficult problem. Unglamorous, sure, but there's plenty of room to make a huge, even commercial, contribution.


That'd be more GUI, with the added benefit that most "GUI" functions can be delivered over a browser and the added disadvantage that when your GUI breaks you'd better have a command-line backup option, or you've just changed your machine into a doorstop...

22 Conclusions
The world has decided how it wants computers to be. The systems software research community influenced that decision somewhat, but very little, and now it is shut out of the discussion. It has reached the point where I doubt that a brilliant systems project would even be funded, and if funded, wouldn't find the bodies to do the work. The odds of success were always low; now they're essentially zero.

The community—universities, students, industry, funding bodies—must change its priorities.

The community must accept and explore unorthodox ideas.

The community must separate research from market capitalization.
Posted by: Fred || 03/02/2006 13:33 || Comments || Link || E-Mail|| [6459 views] Top|| File under:
Russia Plans Moronic Stunt From Intl Space Station For Money
Russia plans to hit a golf ball into Earth orbit from the International Space Station. If NASA approves the plan, the ball would set records for the longest drive ever made – but some experts warn that a mishap could cause "catastrophic" damage to the station.

The plan is part of a commercial deal between the Russian space agency and Element 21 Golf Company, based in Toronto, Canada. In the plan, the station's next crew members, due to launch to the station on 29 March, will try for the record-breaking swing during one of three planned spacewalks by September 2006.

A gold-plated, six-iron golf club will be used to hit the ball, which is made out of the same scandium alloy used to build the station. After being hit from a special platform alongside the station, the ball is expected to orbit Earth for about four years, beaming its location to Earth-bound computers using global positioning transmitters. Eventually, the ball will lose altitude through atmospheric drag and burn up in the atmosphere.

But that scenario depends on the ball being hit out of the station's orbital plane. If it somehow stayed in the same plane as the station, it might actually fall back onto the station or collide with it during a subsequent orbit. The damage caused by such a collision would depend on factors such as the impact angle, the speed of collision and the mass of the ball.

Fore!
In a worst-case scenario, the ball would remain at the same altitude long enough that its orbital plane shifted until it could hit the station side-on, says J C Liou, an orbital debris expert at NASA's Johnson Space Center in Houston, Texas, US. "Then you could potentially have something similar to a head-on collision with an impact speed of about 9.4 kilometres per second," Liou told New Scientist.

The force of such a collision would be equivalent to that of a 6.5-tonne truck moving at nearly 100 kilometres per hour. "So the outcome of the worst-case scenario could be quite catastrophic," he says. But he adds that such a dire scenario is "highly unlikely" to occur.

Bill Ailor, director of the Center for Orbital and Reentry Debris Studies at The Aerospace Corporation in El Segundo, California, US, says that if the ball simply falls back onto the station without first going into orbit, it should not be moving so quickly, relatively speaking, and would pose little threat.

He estimates that, if the ball should strike the station in that manner, it would be at the same relative speed at which the astro-golfer initially hit it – at most 30 metres per second. "I would doubt the astronaut will be able to hit it very hard at all," Ailor told New Scientist, as heavy spacesuits will hinder a zippy swing.

Atmospheric clean-up
Ailor says there are about 300 operational satellites now orbiting at low-Earth altitudes near the space station, which flies about 400 kilometres above Earth. The golf ball could potentially strike one of those satellites as it spirals towards Earth, he says. "But the chance of something like that happening is probably very low."

He points out that other objects – such as SuitSat, a space suit fitted with a radio transmitter, have been thrown off the station without damaging orbiting satellites. "Low-Earth orbit has some nice features – the atmosphere actually cleans things out of orbit after a relatively short time," he says.

"We're trying to minimise the amount of debris created," he says. "So not opening a space-borne golf course is probably a good idea. But once in a while, it won't affect the problem too much."

NASA is currently studying the safety implications of the proposal, which is just one of many commercial deals brokered by Russia, says NASA spokesman Allard Beutel. If the swing is approved, Element 21 plans to return the gold-plated golf club to Earth and contribute it to a charitable cause.

The shot would not be the first extra-terrestrial golf. On 6 February 1971, NASA astronaut Alan Shephard ended a Moon walk by hitting two balls for "miles and miles and miles".
Posted by: .com || 03/02/2006 04:22 || Comments || Link || E-Mail|| [6457 views] Top|| File under:
Syria-Lebanon-Iran
US Navy rescues six Iranian seamen
MANAMA - Six Iranian seamen who had been adrift in the waters of the Gulf for 10 days have been rescued by a US warship, the US 5th Fleet Command said in Bahrain on Wednesday. Tuesday's rescue was carried out by the guided missile destroyer USS Gonzalez during a security patrol in the central Gulf, the statement said.

The Iranians said their vessel's engine and rudder failed on February 18. A Gonzalez boarding party gave the crew food and water as they had exhausted their supplies, the statement said. US Sailors determined that the dhow's engine was beyond repair. Gonzalez then coordinated the seamen's repatriation with other coalition forces in the area.
Posted by: Steve White || 03/02/2006 00:00 || Comments || Link || E-Mail|| [6457 views] Top|| File under:
Home Front: Culture Wars
Cardinal Vows to Defy Anti-Immigrant Bill
Los Angeles Cardinal Roger M. Mahony said Wednesday he would instruct his priests to defy a proposed federal requirement that churches check the legal status of parishioners before helping them.

The U.S. House of Representatives included the requirement in an immigration bill that the Senate Judiciary Committee is to begin debating this week. The legislation also would penalize social organizations that refuse to meet its requirements.

When asked if he would be willing to go to jail for the stance, Mahony said "yes" because "helping people in need were actions that are part of God's mercy."

Mahony, a longtime advocate of immigrant rights who oversees a racially diverse archdiocese of more than 4 million people, used Ash Wednesday and the beginning of the Lenten season to urge Catholics to "make room" for immigrants.

"Unless you are a Native American, everyone in here is the son or daughter of immigrants," said Mahony, speaking during Mass at the Cathedral of Our Lady of the Angels.

Mahony told those attending Mass he was not in favor of "unfettered immigration," but that the current system was inhumane and inefficient. He said stringent laws and government bureaucracy meant immigrants were often separated up to 15 years from family members trying to immigrate.

"We need reform that looks to family unification," he said. "What we have now is broken and invites violation."

U.S. Roman Catholic bishops support a guest-worker program, legalizing undocumented immigrants and more visas for migrants' families.

Mahony has long advocated for immigrant rights and opposed the 1994 state proposition that tried to deny public benefits to illegal immigrants. The proposition was approved by voters but struck down by federal courts as unconstitutional.


It is not the business of churches to have to "check papers". It is also not the business of churches to facilitate additional lawbreaking. So it is acceptable for them to give to anyone who walks through their doors, but it is not acceptable for them to encourage the violation of US borders.
Posted by: Anonymoose || 03/02/2006 09:45 || Comments || Link || E-Mail|| [6461 views] Top|| File under:
Violence on border at record high
Violence on the U.S.-Mexico border is at an all-time high because illegal aliens are more willing to attack U.S. authorities, and an increasing number also are convicted criminals, border sheriffs said yesterday.

Whereas 10 years ago they would flee back to Mexico if anyone challenged them, now aliens make it clear they will fight, the sheriffs told a Senate Judiciary Committee panel. "They make it known to the deputies: 'We're going through, you're not going to stop us,'?" said Sheriff A. D'Wayne Jernigan of Val Verde County in Texas.

And Sheriff Larry A. Dever of Cochise County in Arizona said when smugglers are involved, law enforcement now expects the worst. "We anticipate that we will be in a fight, a very violent confrontation, in every interdiction effort, with running gunbattles down public roadways," he said.

The sheriffs described a border in chaos and a federal government that hasn't put the resources into its own efforts, nor been as receptive as possible to local law-enforcement efforts to help out. They said the trend toward violent confrontations has happened in the past decade as the trade in drugs and people has become a big business for smugglers and with the increase in OTMs, or "other than Mexican" aliens, attempting to cross.

"It sounds like, if nothing else, there's at least an attitude of entitlement," said Sen. John Cornyn, Texas Republican.

Border violence has become a hot topic in recent months, with drug cartels brazenly killing police chiefs on the Mexican side, the discovery of a tunnel under the border ending in a warehouse in San Diego, attacks on U.S. authorities increasing, and a videotaped encounter with what Texas sheriffs said was Mexican military on the U.S. side of the border.

Senators said one reason for the rise in violence on the U.S. side is that many illegal aliens are convicted criminals or persons wanted for crimes. More than 42,000 illegal aliens caught at the U.S. border in the past five months fell into that category, according to U.S. Customs and Border Protection. "Because the goal of these criminals is to smuggle valuable drugs and humans across the border, the violence today has led to gunfire exchanges with our law-enforcement agents," said Sen. Jon Kyl, Arizona Republican. "These criminals also have no prejudice in their violence, as they also assault the very people they're smuggling illegally into our country."

Mr. Kyl said the Department of Homeland Security reported that 139,000 of the 1.1 million people apprehended along the border in 2005 were criminal aliens seeking to illegally re-enter the United States.

In addition to the sheriffs, federal immigration authorities also testified yesterday. Under questioning by Sen. Jeff Sessions, Marcy M. Forman, the director of the Office of Investigations for Immigration and Customs Enforcement, said her office doesn't have the money or staff to respond to all calls from local law enforcement to come pick up illegal aliens. "Basically the rule in Alabama was it was 15 or more, we might come and pick them up. Otherwise basically don't bother to call. Isn't that the real fact?" said Mr. Sessions, Alabama Republican.

Miss Forman said not all calls about illegal aliens are a priority for ICE. "With 5,500 special agents we have to prioritize. Our prioritization entails national security and public safety," she said, which means dangerous felons and those thought to be security risks. She said "funding is an issue" for why they don't have the ability to respond. President Bush called for modest increases in ICE agents in this year's budget.

Sheriff Dever said that although his border county gets a good response from ICE, that's not true for his colleagues in the interior.

Also yesterday, Mr. Kyl and Sen. Dianne Feinstein, California Democrat, joined by a bipartisan group of House members, announced a bill to close a loophole in the law regarding tunnels that run under the border. Although it is illegal to smuggle drugs or people through tunnels, it is not illegal to build a tunnel or own the property that the tunnel exits onto. Forty tunnels have been discovered, 39 or them on the southern border. The border sheriffs are making the rounds of Capitol Hill in their search for more aid.

A House bill passed last year would allow border sheriffs to aid in enforcing immigration laws, and some states have signed agreements allowing ICE to train local law enforcement on how to detain and process illegal aliens.

Members of the Texas Border Sheriff's Coalition testified before a House Homeland Security Committee panel last month and some of their members, along with several Arizona sheriffs, will be before a House Judiciary Committee panel today.
Posted by: .com || 03/02/2006 04:46 || Comments || Link || E-Mail|| [6459 views] Top|| File under:
Who's in the News
115
[untagged]
Bookmark
E-Mail Me
The Classics
The O Club
Rantburg Store
The Bloids
The Never-ending Story
Thugburg
Gulf War I
The Way We Were
Bio
Merry-Go-Blog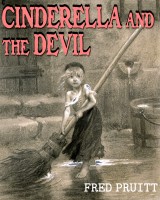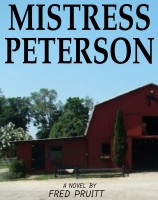 On Sale now!


A multi-volume chronology and reference guide set detailing three years of the Mexican Drug War between 2010 and 2012.

Rantburg.com and borderlandbeat.com correspondent and author Chris Covert presents his first non-fiction work detailing the drug and gang related violence in Mexico.

Chris gives us Mexican press dispatches of drug and gang war violence over three years, presented in a multi volume set intended to chronicle the death, violence and mayhem which has dominated Mexico for six years.
Click here for more information


Meet the Mods
In no particular order...


Steve White
Seafarious
Pappy
lotp
Scooter McGruder
john frum
tu3031
badanov
sherry
ryuge
GolfBravoUSMC
Bright Pebbles
trailing wife
Gloria
Fred
Besoeker
Glenmore
Frank G
3dc
Skidmark
Alaska Paul



Better than the average link...



Rantburg was assembled from recycled algorithms in the United States of America. No trees were destroyed in the production of this weblog. We did hurt some, though. Sorry.
18.206.177.17

Help keep the Burg running! Paypal: