Africa Subsaharan
Bob Now Wants To Steal Mines
Zimbabwe will amend its mining laws to allow the government to demand a 51% share in some foreign-owned mines, an official announced on Friday. "The government wants to be an active participant in the mining business ... In effect I am saying the principles to the Amendments of the Mines and Minerals Act have been presented and approved by Cabinet," Mining Minister Amos Midzi told reporters in Harare.

The amendments will be tabled before Parliament for final approval before July, Midzi added. He said this would allow the government to hold a 51% shareholding in each of the foreign-owned mines in the energy mining sector, which includes minerals such as coal, uranium and methane gas. The government would initially take up a 25% share which would gradually be increased to 51% over a period of five years, Midzi said. "The modalities of achieving the 51% shall be: 25% non-contributory immediately after promulgation of the Act. The balance shall be achieved within five years." The same would apply to platinum, diamond and gold mines.

Zimbabwe's mining sector has seen the closure of at least 13 mines in the past six years, according to the Chamber of Mines, an organisation representing mining firms. The sector has been hard-hit by an acute shortage of spare parts fuelled by a foreign exchange crunch, spiralling inflation, a free-falling currency, erratic power supplies and higher production costs.

Zimbabwe has seen its mining sector stagnate after President Robert Mugabe last year warned that the government would demand a 50% stake in all mines. The mining sector last year earned $626-million, representing 44% of Zimbabwe's total foreign currency revenues, according to Reserve Bank figures.


Remember Bob's motto: "If you can't steal it or f*ck it, piss on it."
Posted by: Anonymoose || 03/04/2006 11:20 || Comments || Link || E-Mail|| [6460 views] Top|| File under:
Bangladesh
4 abducted girls rescued in Patuakhali
Police rescued four girls, abducted by human traffickers, from the local launch terminal yesterday. The victims are Hajera, 9, Mariyam, 7, and Jesmin, 12, of Najibpur village in Kalapara upazila, and Rashida, 8, of Galachipa upazila of the district. Police said they rescued the girls in the afternoon as they cried for help. The victims told police that some miscreants had picked up them from Mahipur while they were going to their relatives' house. Sensing the presence of the law enforcers, the traffickers fled the scene.


No doubt they'd bring a good price, since three of the four were under 10, and the 12-year-old prob'ly has the body of a 9-year-old.
Posted by: Fred || 03/04/2006 00:00 || Comments || Link || E-Mail|| [6460 views] Top|| File under:
Chavez planning 2,000,000-strong "people's army"
Venezuela begins training a vast army of civilian reserves today to fight off the attack its Left-wing president, Hugo Chavez, says the United States is plotting against it. The oil-rich state aims to teach up to two million volunteers, from the unemployed to office workers, shop assistants and housewives, basic military skills such as marching in step or shooting to kill. If it reaches that size, the force will be the largest civilian reserve army in the Americas, double the size of Washington's reserves.


Remember Sammy's 7 million man Quds Army? That worked well, didn't it? Being experienced, apparently, only with South American armies, Hugo doesn't understand this, but (at the risk of repeating myself): There's a difference between a soldier and a man with a gun. A well-trained and well-led army will beat the rabble waving guns 10 times out of 10.
Its creation will further inflame relations between Venezuela and the US, already characterised by insults and tit-for-tat expulsions of diplomats. Mr Chavez, a former paratrooper, has warned repeatedly that the "imperialist enemy" will attempt to crush his socialist revolution in this enormous South American country, which supplies the US with 15 per cent of its oil.


And it looks from here like he's intent on making that happen.

At one military parade Mr Chavez, first elected in 1998, called on his countrymen to prepare for an "assymetric war" against the world's most powerful nation. "If somebody meddles with Venezuela, they'll repent for 100 centuries," he said. "If we have to fight a war to defend this country, we'll make blood flow."


In the normal course of business, U.S. officials mention Venezuela about once every six months or so. Hugo's indulging his delusions of adequacy. He's trying to build the U.S. as the bogeyman to keep the rubes in line. We're distracted by much more important things than another tin-hat dictator at the moment, but at some point we won't be.

Many see the populist leader's warnings as just more of his rabble rousing, anti-American rhetoric. Donald Rumsfeld, the US defence secretary, has dismissed any idea of an attack on Venezuela as "ridiculous".


It is at the moment. If Hugo keeps traveling the road he's taken it won't be.

But what began as a war of words is escalating into a more serious confrontation. For example, Mr Chavez has been buying military hardware, including Russian helicopters, 100,000 AK-47 rifles and Brazilian and Spanish equipment he says Venezuela needs to defend itself.
In response the US warned this week that Venezuela's creeping militarisation could destabilise Latin America, setting for the recent election of a string of Left-wing leaders. John Negroponte, the US national intelligence director, also sounded the alarm at Venezuela's forging of "economic, military and diplomatic ties with Iran and North Korea". These are both members of what the Bush administration has denounced as "axis of evil" regimes suspected of sponsoring terrorism and with an unhealthy interest in weapons of mass destruction.


And Hugo's obviously decided which side he's on.

Mr Chavez claims Venezuela, along with Brazil and Cuba form an "axis of good", united against President George W Bush, the "world's only terrorist". He has even threatened to stop oil supplies to the US. "I will sting those who rattle me, so don't mess with me, Condoleezza," he said recently, blowing a mock kiss to the US secretary of state, Condoleezza Rice.


Condoleeza could end up messing with him.By the time he's worked his way up the list of clear and present dangers she'll likely be president. She may not have a lot of patience for cliche South American dictators, no matter how gaudy their sashes.

Such strident defiance of the world superpower, seen by many as a bully which has economically raped and pillaged the region for decades, has made Mr Chavez hugely popular.


Gee. Golly. Gosh. I wonder what the Telegraph's opinion is of the U.S.?

In the grimy, litter-strewn capital Caracas his face beams out from posters whipping up national pride and warning the gringos: "Watch out, Latin America is coming."


Wow. 20-foot posters. That's never been done before, has it?

"The people stand firm with their Commander," one poster reads, with Mr Chavez, known by his supporters as El Commandante, giving a military salute.
"Chavez is the people" reads the slogan under another Che Guevara-like image. Willing "Chavistas" (supporters of the president) are queuing up to enlist in the new reserve force. Many believe their main mission will be more social than military, providing assistance to the poor and first aid in emergencies.


They'll also be used as bully boys to suppress any real freedom...

Many work for the state and some have met informally for months, marching without weapons around car parks and sports grounds, their group leaders calling themselves sergeants and colonels and wearing T-shirts saying "Combatant of the Revolution".


Betcha that gets 'em lots of chicks, too...

During their training over the next five months, they have been told they will be drilled to be "mentally and physically prepared" for all kinds of attack. In return they will receive a monthly income of about 16,000 Bolivares (£4.30) and in some cases, social benefits including free clothes and shoes.


Sounds an awful lot like the SA...

"Venezuela is changing, Latin America is changing and America does not like it," said Alfredo Carquez, who signed up as a reservist in January. "We are not aggressive but we have to be ready to defend ourselves. If I have to, I'm ready to use a gun to defend the people."


Alfredo's little corner of Latin America is merely reverting to type. I have no idea why they're so enamored of men on horseback. Maybe it's in the genes.

Another recent recruit who combines his new role with a day job at a state-owned oil firm, said: "Until very recently, the military anywhere in Latin America was associated with oppression, dictatorship and murder. But now we are learning that military can be on the side of the people."


Looking forward to a bit of murder, rape and mayhem of his own, is he?

But many Venezuelans see Mr Chavez, not the US, as the real threat. They are increasingly afraid the civilian reserves will be used to intimidate and, if necessary, suppress the opposition as he campaigns to win six more years in power later this year.
A message written in the dusty window of a Caracas van sent a silent plea to the US not to invade but to rescue the Venezuelans from their maverick leader. "We are counting on you, Condoleezza. Intervene, please."
Posted by: Dan Darling || 03/04/2006 01:16 || Comments || Link || E-Mail|| [6459 views] Top|| File under:
Venezuela aims for biggest military reserve in Americas
Around 500,000 Venezuelans will start a four-month military training programme today to turn them into members of the country's territorial guard. They are the first group of a total of 2m Venezuelan civilians who have so far signed up to become armed reservists. By the summer of 2007, Venezuela is likely to have the largest military reserve in the Americas, which is expected to be almost double the size of that in the United States.

The huge recruitment drive is part of President Hugo Chávez's plan to create a people's army that would answer directly to him in the event of civil unrest or an armed conflict. General Alberto Muller Rojas, one of the members of the army high command who helped to devise the new thinking in military strategy being adopted by Venezuela's leftwing government, said: "If for example the United States were to invade Venezuela one day, and that's what many people are expecting, the only way we could repel such an attack would be a full scale guerrilla war against the foreign aggressors.


A bunch of civilians with guns wouldn't stop our guys if it came to that. But they would be handy for intimidating their neighbors.

"Our professional army only numbers 80,000 soldiers, so we would need to use civilians like in Iraq to fight the Yankee forces."


Professional military men are shaking their heads.

Top military officials are confident that a reserve force of 2m, or one in five adults, would be sufficient to dissuade any country from invading Venezuela, the world's fifth biggest oil exporter and fifth biggest supplier of crude oil to the US.

Many of Venezuela's state-owned companies, such as the oil giant PDVSA, have started their own territorial guard units. However, they are being asked to join the formal training programme offered by the armed forces.

Richard Arrais, 40, a marketing executive who works at PDVSA's headquarters in Caracas, has his own office and works in a nine-to-five job Mondays to Fridays. But once a week he and his friends meet up as reservists. He said: "Since January we've been holding informal meetings to discuss military tactics and to receive courses such as first aid.

"But the training starting this Saturday will be tougher. There will be drill, weapons training and assault courses, as well as a military exercise in the countryside."

Mr Arrais and others like him say they are happy to give up every Saturday in defence of their fatherland and the values of President Chávez's socialist revolution. They believe internal opposition forces and the United States could strike at any moment.


Swallowed the party line whole, did he?

So far service in the territorial guard is voluntary. But the Venezuelan parliament is studying proposals to make it obligatory for all Venezuelan adults to join the territorial guard.
Posted by: Steve White || 03/04/2006 00:38 || Comments || Link || E-Mail|| [6459 views] Top|| File under:
Europe
Ankara to scrap death penalty in wartime
Turkey said yesterday it would shortly scrap the death penalty in times of war, bringing it into line with the European Union, which it aspires to join. Turkey abolished the death penalty in peacetime in August 2002 as part of a package of human rights reforms aimed at persuading the EU to open membership talks.

The talks began last October but are expected to last many years. The policy will come into effect on June 1. Turkey has executed no one since 1984.
Posted by: Steve White || 03/04/2006 00:43 || Comments || Link || E-Mail|| [6460 views] Top|| File under:
Home Front: Politix
Ex-congressman Cunningham sentenced to 8 years
Better than the sleezeball deserved.

Former U.S. Congressman Randy "Duke" Cunningham, who pleaded guilty last year to taking $2.4 million in bribes, was sentenced by a federal judge on Friday to eight years and four months in prison.

It was the longest prison sentence ever given a U.S. congressman, prosecutors said, topping the eight-year sentence given in 2002 to Ohio Democrat James Traficant for bribery, tax evasion and racketeering.

Cunningham, a decorated Vietnam War pilot and eight-term California Republican who tearfully resigned from the House of Representatives in November, was also ordered to pay $1.8 million in restitution.

"After years of service to my country I made a wrong turn,"

More than one. This guy's path was as crooked as the hind leg of a skunk that got run over several times.

Cunningham, 64, told a packed San Diego courtroom before his sentencing. "No man has ever been more sorry. I could have said no and didn't. It was me, Duke Cunningham, and it was wrong."

Prosecutors had asked U.S. District Judge Larry Burns to give Cunningham the maximum of 10 years in prison, while defense lawyers had sought six.


In choosing the middle term, Burns cited Cunningham's "profound medical problems" -- which include prostate cancer, thyroid problems and bad knees -- war service and expressions of remorse.

poor baby. This SOB suborned the defense contracting process and I am not inclined to have sympathy for his sorry ass.

"I was impressed by what you said the day you pleaded guilty and again today," Burns told Cunningham. "I don't know if you're ever going to be able to atone for what you did, but you can atone to your family."

'WELL-DESERVED'

With credits for good behavior behind bars, the judge said, "you will be out before you are 71 years old." Cunningham was expected to undergo a medical evaluation before he is sent to a federal prison.

"Today's sentence is a sad but well-deserved ending to Mr. Cunningham's political career," prosecutor Jason Forge said after the hearing. Cunningham's plea agreement calls for him to cooperate with prosecutors in an ongoing investigation.

In pleading guilty, Cunningham admitted taking cash, antiques, a yacht, vacation expenses and money for his daughter's graduation party from several defense contractors between 2000 and 2005.

House Speaker Dennis Hastert, an Illinois Republican, said in a statement that Cunningham's sentence "should send a strong message that no one is above breaking our nation's laws, including the Members of Congress who make them."

Hastert added: "It is my hope that Congressman Cunningham will spend his incarceration thinking long and hard about how he broke the trust of the voters that elected him and those on Capitol Hill who served with him."

The Cunningham investigation has spread to the Central Intelligence Agency, where the CIA inspector general has opened a probe into executive director, Kyle "Dusty" Foggo.

Foggo, the third-highest official at the CIA, has been reported in the U.S. media to be friendly with a businessman accused of receiving Pentagon contracts through Cunningham's influence. But CIA officials said there was no suggestion of impropriety in any of Foggo's dealings.


Posted by: lotp || 03/04/2006 14:51 || Comments || Link || E-Mail|| [6464 views] Top|| File under:
AP clarifies story about Katrina, Bush
On a Saturday, so it won't be noticed much.

Pfeh.

In a Wednesday story, The Associated Press reported that federal disaster officials warned President Bush and his Homeland Security chief before Hurricane Katrina struck that the storm could breach levees in New Orleans, citing confidential video footage of an Aug. 28 briefing.

The Army Corps of Engineers considers a breach a hole developing in a levee rather than an overrun. The story should have made clear that Bush was warned about floodwaters overrunning the levees, rather than the levees breaking.
The day before Katrina, Bush was told there were grave concerns the levees could be overrun.

It wasn't until the next morning, as the storm made landfall, that Michael Brown, then head of the Federal Emergency Management Agency, said Bush had asked about reports of breaches. Bush did not participate in that briefing.
Posted by: lotp || 03/04/2006 14:08 || Comments || Link || E-Mail|| [6459 views] Top|| File under:
Number 3 at CIA Being Investigated for Bribery
A stunning investigation of bribery and corruption in Congress has spread to the CIA, ABC News has learned.

The CIA Inspector General has opened an investigation into the spy agency's executive director, Kyle "Dusty" Foggo, and his connections to two defense contractors accused of bribing a member of Congress and Pentagon officials.

The CIA released an official statement on the matter to ABC News, saying: "It is standard practice for CIA's Office of Inspector General — an aggressive, independent watchdog — to look into assertions that mention agency officers. That should in no way be seen as lending credibility to any allegation.

"Mr. Foggo has overseen many contracts in his decades of public service. He reaffirms that they were properly awarded and administered."

The CIA said Foggo, the No. 3 official at the CIA, would have no further comment. He will remain in his post at the CIA during the investigation, according to officials.

Two former CIA officials told ABC News that Foggo oversaw contracts involving at least one of the companies accused of paying bribes to Congressman Randall "Duke" Cunningham. The story was first reported by Newsweek magazine.
Posted by: Anonymoose || 03/04/2006 12:25 || Comments || Link || E-Mail|| [6458 views] Top|| File under:
Massachusetts To Be Set Apart As A State Without Small Businesses
After a three-month stalemate, Massachusetts House and Senate leaders yesterday agreed to charge assessments on businesses that do not provide health insurance to their workers, clearing the way for the Legislature to enact a sweeping healthcare bill and make the state eligible for $385 million in federal Medicaid money...


Next, hopefully, they will follow Taos, NM in raising the minimum wage to $15/hr.
Posted by: Anonymoose || 03/04/2006 11:46 || Comments || Link || E-Mail|| [6459 views] Top|| File under:
CNN - No Bias Here
Just made my way to the front page, and check this quote out:
U.S. President George W. Bush gains reassurances from Pakistani President Pervez Musharraf that Pakistan is doing everything it can to help in the so-called war on terror -- and that both sides will remain in close coordination in the hunt for al Qaeda terrorists.
Of course, this cute little phrase is absent from the main article. No dig too subtle to omit from a story.
Posted by: Raj || 03/04/2006 10:35 || Comments || Link || E-Mail|| [6460 views] Top|| File under:
India-Pakistan
Man arrested for claiming prophethood
KASUR: Abdul Hameed, a resident of Mauza Nathay Khalsa, Pattoki, claimed he was a prophet on Friday and was arrested by officials of the Phool Nagar police station.

"Come down off that soapbox, O mighty Profit, yer gettin' the locals all riled up."
"Never, foul minion. I am the Eleventeenth Imam and I preach where I please."
"Sure, pal. And I'm the Queen of Sheba. Now you step down right this minute or face the wrath of Allan. Allan the District Attorney, that is."

Residents surrounded the police station and demanded Hameed be handed over to them. The local administration informed that the accused had been charged under section 295-C and 295-A of the Pakistan Penal Code. However, the mob refused to leave and were dispersed by the police.
Posted by: Fred || 03/04/2006 00:00 || Comments || Link || E-Mail|| [6460 views] Top|| File under:
International-UN-NGOs
New Heaviest Element Discovered
A major research institution has recently announced the discovery of the heaviest chemical element yet known to science. This new element has been tentatively named "UNium."

Kofi wanted "Annonium" but dropped it when he learned he couldn't get royalties.

UNium has one neutron, 12 assistant neutrons, 75 deputy neutrons, and 224 assistant deputy neutrons, giving it an atomic mass of 312. These 312 particles are held together by forces called morons, which are surrounded by vast quantities of lepton-like particles called peons.

Since UNium has no electrons, it is inert. However, it can be detected as it impedes every reaction with which it comes into contact. A tiny amount of UNium causes one reaction to take over four days to complete when it would normally take less than a second.

It also chokes all parking slots within 4 square miles.

UNium has a normal half-life of four years; it does not decay but instead it undergoes a reorganization in which a portion of the assistant neutrons and deputy neutrons exchange places. In fact, UNium's mass will actually increase over time since each reorganization will cause more morons to become neutrons, forming isodopes.

This characteristic of moron-promotion leads some scientists to speculate that UNium is formed whenever morons reach a certain quantity in concentration. This hypocritical quantity is referred to as "Critical Morass." You will know it when you see it.

Commonly found in western Europe, Critical Morass conditions also obtain in parts of Africa and Scandanavia. Not to be confused with Chaotic Morass, which is found in Russia.

When catalyzed with money, UNium becomes Bureaucracium, an element which radiates just as much energy since it has half as many peons but twice as many morons.

And a whole slew of unpaid parking tickets.
Posted by: Nimble Spemble || 03/04/2006 17:38 || Comments || Link || E-Mail|| [6466 views] Top|| File under:
Annan appoints Chef de Cabinet as his deputy
Secretary-General Kofi Annan appointed Mark Malloch Brown, his Chef de Cabinet, as Deputy Secretary-General, UN spokesman Stephane Dujarric officially announced on Friday. Brown, a British national, replaces Louise Frechette, a Canadian national, whose term ends at the end of this month. Dujarric also announced the appointment of Vijay Nambiar, India's former UN envoy, as special advisor to Annan with the rank of Under Secretary-General. He replaces Lakhdar Brahimi who resigned earlier this year. These appointees will leave the UN when Annan's second term ends later this year.
Posted by: Seafarious || 03/04/2006 00:00 || Comments || Link || E-Mail|| [6457 views] Top|| File under:
Southeast Asia
Arroyo lifts state of emergency
President Gloria Macapagal Arroyo has ended a week-long state of emergency in the Philippines, as widely expected, after her security chiefs said the threat from coup plotters had receded. In a nationally televised address, Arroyo said: "At this moment, I am calling off the state of emergency. I firmly believe that order has been restored. It is important that our political enemies and opportunists stop troubling the economy and embarrassing the Philippines because of their nonsense shows. I will never allow this kind of adventurism."

Two small bombs exploded in Manila about 75 minutes before Arroyo's taped announcement was broadcast, briefly raising fears that the president might extend emergency rule. There were no casualties or damage from the blasts near the headquarters of an elite police team and a shopping area in the upmarket Ortigas district. Police said the explosions were caused by crude devices and were no cause for alarm.
Posted by: Fred || 03/04/2006 00:00 || Comments || Link || E-Mail|| [6458 views] Top|| File under:
health
Good site with easy navigation. Best greetings. Thank you for this site. http://people-health.com health



Hello, people-health.com, posting from the Kohaku Urban Development Center in Japan. Your IP has been banned.
Posted by: Flaing Spaick2738 || 03/04/2006 05:56 || Comments || Link || E-Mail|| [6459 views] Top|| File under:
Home Front: Culture Wars
Superintendent shocked that students were exposed to "geographic language"
ScrappleFace
(2006-03-03) — Just a month after Colorado high school teacher Jay Bennish was caught on tape by a student as he ranted against President George Bush, capitalism and the United States in general, another student has come forward with a recording that could send shockwaves through teachers' lounges nationwide.

On the second tape, an unnamed geography teacher from the same school can be heard openly discussing topography, soil, vegetation, climate, population numbers and the specific names of continents, mountain ranges, oceans and nations.

A "shocked and disappointed" Cherry Creek School District Superintendent Monte C. Moses immediately announced that the second teacher has been placed on paid administrative leave, pending an investigation.

"If this tape is authenticated," Mr. Moses said, "and if we find that our students were exposed to geographic language and objective facts, I'm sure the National Education Association (NEA) won't be happy about it. Our policy is to take swift action against incompetence."

Meanwhile, the superintendent said he has assigned a team of six teachers to investigate Sean Allen, the 16-year-old student who recorded Mr. Bennish as he compared President Bush with Adolph Hitler.

"The obvious question here," he said, "is why would a student record a teacher's lecture? What's his motive? Is he a threat to the school? Does he need special education, or referral to a mental health agency?"
Posted by: Korora || 03/04/2006 00:00 || Comments || Link || E-Mail|| [6458 views] Top|| File under:
Who's in the News
95
[untagged]
Bookmark
E-Mail Me
The Classics
The O Club
Rantburg Store
The Bloids
The Never-ending Story
Thugburg
Gulf War I
The Way We Were
Bio
Merry-Go-Blog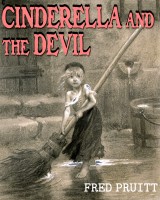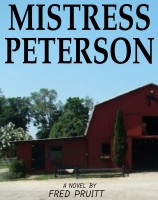 On Sale now!


A multi-volume chronology and reference guide set detailing three years of the Mexican Drug War between 2010 and 2012.

Rantburg.com and borderlandbeat.com correspondent and author Chris Covert presents his first non-fiction work detailing the drug and gang related violence in Mexico.

Chris gives us Mexican press dispatches of drug and gang war violence over three years, presented in a multi volume set intended to chronicle the death, violence and mayhem which has dominated Mexico for six years.
Click here for more information


Meet the Mods
In no particular order...


Steve White
Seafarious
Pappy
lotp
Scooter McGruder
john frum
tu3031
badanov
sherry
ryuge
GolfBravoUSMC
Bright Pebbles
trailing wife
Gloria
Fred
Besoeker
Glenmore
Frank G
3dc
Skidmark
Alaska Paul



Better than the average link...



Rantburg was assembled from recycled algorithms in the United States of America. No trees were destroyed in the production of this weblog. We did hurt some, though. Sorry.
3.210.184.142

Help keep the Burg running! Paypal: