-Short Attention Span Theater-
FL man burns ex-girlfriend to death over possible pregnancy
A 20-year-old man in Ocoee, Fla., was charged with murder after he confessed to pouring gasoline over his ex-girlfriend and then setting her on fire because she may have been pregnant, police told Local 6 News.


Normally, I'm against abortion, but given this alternative...

Winter Garden police officers investigating a report of a car fire noticed a small fire on the east side of County Road 545 on Feb. 25. When officers extinguished the flames, they found the body of Amelia Sookdeo, 17, burned beyond recognition. Sookdeo was reported missing by her mother earlier the same day after she left her home through a window without her parents' knowledge.

An investigation into the homicide led to Sookdeo's ex-boyfriend, Dane Abdool, 20, who at first denied any involvement in the crime, according to the report. However, when police confronted him with inconsistencies in his story and presented a set of tire marks from his car photographed at the scene, Abdool confessed to the crime, Local 6 News reported. "He admitted that he had met his former girlfriend that night, she sneaked out and he picked her up and went to his apartment in Ocoee," Winter Garden Police Chief George Brennan said. "From there they left and had an argument and he took her down County Road 545, forced her out of the car. He poured gasoline on her and ignited it."

Abdool told police that he was arguing with Sookdeo over her possible pregnancy and he was just trying to scare her, Local 6 News reported. "The medical examiner found no evidence that she was having a baby," Local 6 reporter Mike DeForest said.

Duct tape was found at the scene, along with gloves to which Abdool would have had access to at his work, police said. Abdool was charged with first-degree murder late Thursday.
Posted by: lotp || 03/06/2006 00:00 || Comments || Link || E-Mail|| [284 views] Top|| File under:
Africa North
4000 yr old military base "mothballed" in desert

Archaeologists generally downplay the Indiana Jones side of their discipline, full of derring-do and unexpected discoveries. But every once in a while, an amazing find surprises even the most experienced researchers. And that's just what happened two years ago when Boston University's Kathryn Bard reached into a hole in the sand at the edge of the Egyptian desert and found the first of six caves. Her research team of Italians and Americans now knows those caves hold the most ancient ship stores ever discovered, perfectly preserved timbers, ropes and other fittings perhaps 4000 years old.

"It's incredible, basically a mothballed military base where the people packed up and left," says marine archaeologist Cheryl Ward of Florida State University in Tallahassee, a member of the research team. A sand-covered bluff along the Red Sea — called Wadi Gawasis or "Wadi of the Spies" — was a lagoon during ancient Egypt's Middle Kingdom era. From there, the pharaoh's servants launched expeditions, perhaps five or six ships every few hundred years, to the fabled land of Punt somewhere in the southern Red Sea in a bid to return with ebony, ivory and rare spices, such as Frankincense, treasured by the priestly caste of the day.

Posted by: lotp || 03/06/2006 08:28 || Comments || Link || E-Mail|| [296 views] Top|| File under:
Bangladesh
Another robber lynched in Chittagong
Mob lynched a robber at a Hathazari village yesterday, about 13 hours after similar incident that left two robbers dead at Lohagara upazia in the district. Around 15 robbers were about to enter one Mohammad Solaiman's house at the Shikarpur village at around 3:00am and the inmates, sensing their presence, began to shout for help. The locals soon hemmed in the house to catch one of the robbers. The unknown robber died on the spot in Mob beating. The other members of the gang managed to flee. Police recovered the body at around 5:00am.
Posted by: Fred || 03/06/2006 00:00 || Comments || Link || E-Mail|| [278 views] Top|| File under:
Caribbean-Latin America
Coyote Campaigns in Caribbean
Narciso 'Chicho' Ramirez has spent time in prison on suspicion of smuggling migrants and was stripped of his U.S. visa. But in his hometown he's mayor material - the man who helped hundreds of Salvadorans achieve 'el sueno Americano' - the American dream.

Now running for mayor, Ramirez says he stopped smuggling people in October 2001, when El Salvador made human trafficking a crime punishable by eight years in jail. But his reputation as a 'coyote' - slang for smuggler - abides. 'Here, they only say good things about Don Chicho,' said Blanca Rosa Coreas, 50. 'He's taken many people north, and they are grateful to him.'

'I saw it as helping people who most need it,' said Ramirez, a 44-year-old rancher who owns construction and bus companies as well as restaurants and hardware stores.

A simple man..a man of the people.



Ramirez says his ties to people-smuggling make him the perfect candidate to lead a group of 10 small rural towns 60 miles west of the capital, San Salvador. They include Cara Sucia, a village of 5,000 whose name means 'dirty face.'
It's a district where nearly everyone heads to the United States to work at some point, and where four bank branches mostly handle money the migrants send home.

Recent polls make Ramirez the favorite in next Sunday's election, ahead of Mayor Remigio Morales, who has served for nine years and is seeking a fourth consecutive term.
'Parties choose as their candidates, especially local ones, someone that is going to win. This is the criterion,' commented Rodolfo Cardenal, vice rector of El Salvador's Catholic University and a Jesuit priest. 'It's not the moral suitability of a candidate.

Spoken like a true holy man…morals..heh..we don't need no steenkin' morals.


'Coyotes are very popular because the safest way to arrive in the United States is with a good coyote. He'll charge a good amount of money, but the person will arrive safely,' he added.


Damn…you can't buy that kind of unsolicited endorsement. (Or maybe you can?)


Ramirez has had a career path that many hope to follow.


No Doubt…Pun intended.



He spent his childhood delivering giant bags of Killer-Bud vegetables from a local market. At 22, he emigrated to the United States, returning in 1985 to buy a truck and a bus which he used to build various successful businesses while traveling back and forth to the United States.


Wonder what kind of business you have that requires a Bus?



Ramirez claims he never charged for his smuggling services, and simply 'volunteered to help people without money,' leading them across Salvador, Guatemala and Mexico and dropping them off to find coyotes who would lead them across the U.S. border for money.

He certainly passed the BS test for third world politician with that statement.



Ramirez was arrested in 2002 on charges of helping to organize the smuggling of 144 migrants found in a banana truck in Monterrey, Mexico. He said he had already gotten out of smuggling and had nothing to do with the banana truck, but spent 14 months in a Salvadoran jail and one year under house arrest before he was cleared. The U.S. Embassy still stripped him of his visa.

Chicho…consider yerself…undocumented!



Ramirez says politicians are demonizing smugglers. 'Instead of spending so much money to eradicate the trafficking of illegals to the United States, that money should be used to create more jobs in the country,' he says.
At a recent rally, Ramirez rode a horse through the streets of Cara Sucia, accompanied by Horacio Rios, a prominent politician, who said: 'Narciso helped a lot of people go to the United States, and now they are good workers - businessmen that send home money.'

El Salvador survives on that money - $2.8 billion last year alone - from the 2.5 million Salvadorans living in the United States, Rios said. More than 300,000 of those migrants are there illegally.

Ramirez says that if he becomes mayor, his first order of business will be to lobby the U.S. Embassy for a visa, so he can visit his seven brothers in the United States.

We'll send that new Visa thingy out pronto. Do you have yer brothers addresses handy?



Posted by: Pappy || 03/06/2006 09:35 || Comments || Link || E-Mail|| [302 views] Top|| File under:
Chavez training population for war
And who better to train them than Hugo, the hero of... ummm...
VENEZUELAN military officers have started classes in unconventional warfare to repel an invasion left-wing President Hugo Chavez warns Washington is planning. Snipers draped in foliage and civilian reservists armed with knives, catapults and handguns crawled out of a hidden tunnel in a mock demonstration as an instructor lectured officers on resistance tactics. Captains joined lieutenants straining behind a cordon to see another soldier camouflaged inside tree perch as he fired a bow and peppered a uniformed dummy target with arrows. "If no one comes, then that's fine, we can continue as the free and sovereign country we are, but we cannot permit that any foreign force tries to invade," instructor Lt. Col. Antonio Benavides said as gunfire cracked from a firing range. "All Venezuelans, the state and civil society, have a joint responsibility to defend the nation," he said over the weekend.

Locked in a fierce confrontation with the U.S. government, President Chavez is building up civilian reservists and ordering the armed forces to adopt a doctrine emphasizing "asymmetric war" or resistance war against a more powerful foreign force. An initial group of 500,000 civilian reservists and territorial guard volunteers will start four-month basic training nationwide at weekends, said retired Col. Hector Herrera, a reservist advisor.

Washington dismisses Mr Chavez's charges that it plans to oust him to control the world's No. 5 oil exporter and brushes off his invasion talk as sabre-rattling to stir up nationalism before elections in December. But tensions are high as U.S. officials portray Mr Chavez, a self-styled socialist revolutionary allied with Cuba, as a negative influence in Latin America. Washington has opposed Venezuela's recent arms purchases and the reservist drive. The United States and Venezuela last month expelled diplomats after Chavez accused a U.S. naval attache of spying and the former soldier has stepped up threats to cut off U.S. oil shipments. Since surviving a 2002 coup, he has often accused U.S. officials of trying to topple him.
Continued on Page 49
Posted by: Fred || 03/06/2006 01:54 || Comments || Link || E-Mail|| [343 views] Top|| File under:
China-Japan-Koreas
Taiwan snubs China premier's warning against independence
TAIPEI - Taiwanese authorities on Sunday rebuffed Chinese Premier Wen Jiabao's warning against the island's independence movement saying Taiwan's future should be decided by the people here rather than Beijing. "It was nothing new at all. We are not surprised," Huang Wei-feng, deputy chief of Taiwan's China policy decision-making body Mainland Affairs Council, told reporters when asked to comment on Wen's remarks.

"They have been doing this all the way. Didn't they say they have hinged their hope on Taiwan people? But as a matter of fact, they have no idea what Taiwan people are thinking and what they want," Huang said.


But since they're Communists, they really don't care what the Taiwanese think.

Wen issued the warning while addressing the opening of the National People's Congress annual session at Beijing, pledging that "we will uncompromisingly oppose secessionist activities aimed at Taiwan independence."

Tensions spiked last week after Taiwan President Chen Shui-bian, defying pressure from Washington and Beijing, formally scrapped an advisory council and guidelines set up to look at eventual reunification with the mainland. The council was considered largely symbolic and had been dormant since 2000 but Chen's decision infuriated Beijing, which accused Chen of pushing the region towards disaster.

The Taiwanese government has defended the scrapping of the advisory council and guidelines insisting that they were not decided by the people but by the former Kuomintang (KMT, or Nationalist) government in 1990. "Taiwan is already a democratic society. It's natural in such society to have various opinions on the issues," Huang said. Against the backdrop, "Taiwan's future should be decided by the 23 million Taiwan people," he said.
Posted by: Steve White || 03/06/2006 00:00 || Comments || Link || E-Mail|| [294 views] Top|| File under:
Two-thirds of Japanese back constitutional revision: poll
TOKYO - Nearly two-thirds of Japanese back revising the country's pacifist constitution - which would include creating an official role for the armed forces - according to a newspaper poll released on Sunday. The Mainichi newspaper said 65 percent of respondents agreed that the constitution should be changed, with 27 percent opposed.

The poll also showed that 80 percent of respondents felt the constitution has been useful for preserving peace and improving people's lives in postwar Japan, the paper said.

The ruling Liberal Democratic Party has long campaigned to completely replace the pacifist constitution, which was drafted by US military occupiers after World War II. The party has been seeking to pass a bill by June to authorize a national referendum to amend the constitution.

The party's proposed amendments, unveiled last November, would create an official role for the Japanese armed forces and allow them to be deployed abroad.
Posted by: Steve White || 03/06/2006 00:00 || Comments || Link || E-Mail|| [427 views] Top|| File under:
China on track to win friends in oil-rich Angola
By John Reed
A mural in the Art Deco headquarters of Angola's Benguela Railway shows Africa's colonial rail network in fading tones of sepia and black. During Portuguese rule the line led 1,304km east from the coast to the mines of the interior, today Zambia and the Democratic Republic of Congo.

Completed by British engineers in 1929, Benguela Railway was bombed and dynamited beyond use during Angola's civil war. Today its longest working stretch ends 150km east of the coast, in the town of Cubal.

Passengers ride in or on the roofs of open boxcars on a four-times-daily shuttle between Benguela and Lobito, a coastal city nearby.

Now the railway is due for an overhaul costing $300m to $500m, financed by a new foreign partner: China.

Three tidy fenced tent camps housing Chinese workers have already sprung up in the muddy fields alongside the line.

Ground is due to be broken on the railway's "expedited rehabilitation" this month, with completion planned for August 2007.

"We hope to move 30m tonnes of goods and 4m passengers every year," says Daniel Quipaxe, the railway's director.

With world markets bidding up prices for commodities, Mr Quipaxe has held talks with his counterparts in neighbouring countries on hauling their mineral ores.

The project is just one example of China's expanding influence in Africa, which has rich reserves of many of the raw materials China's booming economy needs. In Angola alone Chinese engineers are refurbishing two other rail lines, government buildings, and a new airport in Luanda, with the help of a $2bn credit for infrastructure from China's Eximbank approved in 2004.

President José Eduardo dos Santos, who last stood for election in 1992, said recently that his government needed to rebuild Angola's road and rail networks before holding elections. Originally expected this year, the polls - which Mr dos Santos's MPLA party looks set to win - are now unlikely before 2007.

While some government critics claim this is a delaying tactic, his government's record is also at issue, as are the challenges of registering voters in a large country with few decent roads or railways. "In order to win the resounding victory they're hoping for, they need to show they've won the peace as well as won the war," says a foreign diplomat.

Angola never held a donors' conference to gather pledges for aid to rebuild infrastructure ruined in the war, which lasted with interruptions from 1975 until 2002. In an interview with the FT last November, José Pedro de Morais, the finance minister, admitted that it was probably now "too late" to hold one.

Angola lacks a financing agreement with the International Monetary Fund, in part because of IMF misgivings about how it accounts for the massive revenues it receives from oil. China has proved a more supportive and less critical partner, providing financing and skills to a country that lost many educated people to post-colonial emigration and war.

For China, Angola's chief attraction is its oil, of which it rivals the US as the largest importer. Sinopec, the state-owned petroleum company, picked up a share in offshore Block 3 last year when Angola declined to renew a concession held by France's Total. While no reason for the non-renewal was given, some analysts linked it to a criminal case in France that has aired corruption allegations against Angolan officials.

A few Angolan commentators have complained about China's reliance on its own experts and imports for its infrastructure projects. "Os chineses", as Angolans call the Chinese bosses, ply the road between Benguela and Lobito in black four-wheel-drive vehicles, and a tanker truck with Chinese characters stands parked at one of the construction camps.

Refurbishing the railway will require replacing its rails and substituting concrete sleepers for the colonial-era wooden ones, along with rebuilding 37 bridges and new stations.

Posted by: lotp || 03/06/2006 00:00 || Comments || Link || E-Mail|| [375 views] Top|| File under:
Europe
Ex-Milosevic ally kills himself
Former Croatian Serb leader Milan Babic has committed suicide in his prison cell in The Hague, the UN war crimes tribunal said on Monday. Babic, 50, was serving a 13-year prison term for crimes against humanity, after admitting persecuting the non-Serb population in Croatia's Krajina region. UN prosecutors regarded him as one of former Yugoslav President Slobodan Milosevic's key allies. He was found dead on Sunday evening, the tribunal said in a statement.

"The Dutch authorities were called immediately. After conducting an investigation, they confirmed that the cause of death was suicide," the statement said. It did not say how Babic had killed himself. A tribunal judge has opened an inquiry.

It is the second time a detainee in The Hague has committed suicide. The first was Slavko Dokmanovic, another Croatian Serb leader, in 1998. Babic was president of the self-declared breakaway Krajina Serb republic, covering about one-third of Croatian territory, after Croatia declared independence from Yugoslavia in 1991. He was jailed in 2004 for crimes committed during Croatia's 1991-1995 war. In return for his guilty plea, prosecutors dropped four other charges of murder, cruelty and the wanton destruction of villages. Babic was transferred to serve his sentence abroad, after judges rejected an appeal against his lengthy sentence.

He was brought back to The Hague last month to testify in the trial of Milan Martic, another Croatian Serb. He was earlier a key witness in the trial of Slobodan Milosevic. A dentist by profession, Mr Babic had expressed shame and remorse over his actions in Krajina.

The people he had killed are still dead and now he is. Works for me.
Posted by: || 03/06/2006 07:57 || Comments || Link || E-Mail|| [283 views] Top|| File under:
Home Front: Politix
Babs memo attacking Bush full of spelling errors
Barbra Streisand has launched a new spelling error-ridden dispatch on the Internet -- a dispatch that mocks President Bush
for being a "C student!"

In her February 28th, 2006 essay, Streisand flubs 11 words, a personal record.

• Irag
• curruption
• dictatoriship
• crediblity
• Adminstration
• warrented
• desperatly
• preceedings
• ouside
• subpoening
• responsibilty

And this time around, Streisand makes four spelling errors -- in one sentence!

["In the 1970's, during the Nixon Adminstration, serious political curruption arose and the Republican leadership stepped up and took responsibilty by holding hearings and subpoening administration officials."]

Streisand has not seen fit to run a spellcheck on the rant as of Noon, March 06.

"The arrogance of this C student," Streisand says of Bush.

Posted by: Jackal || 03/06/2006 18:58 || Comments || Link || E-Mail|| [460 views] Top|| File under:
Oscar Party Gift Bags Include Kid's Book Satirizing Hollywood
Many of Hollywood's brightest stars received an unexpected surprise in their Oscar party gift bags last night -- an advance copy of a children's book that parodies celebrity activists.

Bestselling author Katharine DeBrecht's new book "Help! Mom! Hollywood's in My Hamper" (Kids Ahead; hardcover; ISBN 0976726912) hits stores nationwide on Tuesday, but scores of Academy Award honorees past and present were given a sneak peek at the sure-to-be-controversial book on Sunday. The illustrated book features satirical look-a-likes resembling outspoken celebrities including Barbra Streisand, Sean Penn, Madonna, Britney Spears, Ben Affleck, and Tom Cruise. It tells the story of Janie and Sam, two girls who were happy just being kids until Hollywood stars pop out of their hamper to tell them how to behave and to sell them expensive trinkets.

The books were included in gift bags handed out to celebrities at a black tie gala in Beverly Hills following the awards show at the Kodak Theater. Organizers expected some 200 celebrities -- including dozens of current and previous Oscar nominees -- to attend the event, making it one of Tinseltown's biggest award night parties.

"Know-it-all liberal celebrities are never at a loss for telling people how to live, what to buy, and how to vote," says author DeBrecht, a captain of South Carolina's "Security Moms for Bush" and a mother of three. "Children need to understand that just because these people show up on television and in the movies doesn't mean they know what's best for the rest of America."

DeBrecht's latest book is the highly anticipated sequel to her surprise hit from last fall titled "Help! Mom! There Are Liberals Under My Bed" (Kids Ahead; hardcover; ISBN 0976726904). That book soared to #1 on Barnes & Noble's website but drew fiery criticism for its portrayal of Hillary Clinton and Ted Kennedy as cartoon villains who tax and regulate a lemonade stand.

None of the celebrities attending the post-Oscar gala had commented on their reaction to "Help! Mom! Hollywood's in My Hamper" at the time of this writing.

Celebrity "gifting" -- handing out free products to stars attending awards shows -- has become a major business in recent years. Published reports indicate that the official Oscar gift bag handed out at the Academy Awards generally contains over $100,000 worth of electronics, cosmetics, and gift certificates. The suggested retail price for the latest "Help Mom" book, by contrast, is just $15.95.

"Since I don't think that I'll ever receive an invitation to the Academy Awards, I'm thrilled that my book was handed out at a major Oscar party," laughs DeBrecht. "With Hollywood choosing to ignore family-friendly movies and instead honor films about gay cowboys, sympathetic terrorists, and -- of course -- McCarthyism, I doubt that I'll be asked walk down the red carpet with a copy of 'Help Mom' anytime soon."
Posted by: Anonymoose || 03/06/2006 17:10 || Comments || Link || E-Mail|| [331 views] Top|| File under:
Home Front: WoT
Ban on wire transfers by illegals proposed
EFL


A Republican candidate for a vacated congressional seat in southern California is proposing a ban on wire transfers by illegal aliens from the U.S. to Mexico. The plan "will remove a major incentive for illegal immigration and increase national security," said Howard Kaloogian, a well-known California activist who launched the effort to recall Gov. Gray Davis.

"[T]he Mexican government is making billions of dollars every year from illegal aliens who enter the U.S. illegally and then wire that money back to their families in Mexico," Kaloogian said Saturday at a news conference at the border.

The economy, he contended, bears the cost of illegal aliens, who pay no taxes but receive taxpayer-funded services. "It's absurd that we continue to allow those who have broken the law by entering this nation illegally to then enjoy the benefit of collecting wages illegally and then sending those funds to a foreign nation," Kaloogian said.

The proposal, if adopted by Congress, would require anyone wiring money to Mexico to provide identification to financial institutions or wire-transfer operators to prove citizenship. An estimated $15 to $20 billion is moved annually from the U.S. to Mexico through private-party wire transfers.

Kaloogian said past legislative proposals involving transfers by illegal aliens merely have imposed an extra fee. The new proposal, he argued, "will establish leverage with foreign leaders such as Mexico's Vicente Fox who has sent a wink and a nod to their citizens to enter the United States illegally, collect wages that add up to 10 times those paid in Mexico and then send those funds back to Mexico."

Claudia Garcia de Spencer, spokeswoman for the San Diego chapter of the Minutemen volunteer border patrol, spoke at the news conference in support of the proposal. "Four and a half years after 9-11, our federal and state officials still refuse to confront threats allowing our borders to be breached thousands of times each day by foreigners," she said. "As a new citizen who followed the procedures and obeyed the rules, this (illegal immigration) is a shocking affront to me and is a slap in the face to all loyal Americans."

Posted by: Jackal || 03/06/2006 19:25 || Comments || Link || E-Mail|| [444 views] Top|| File under:
Science & Technology
Three More Cats
VIENNA, Austria - Three cats have tested positive for the deadly strain of bird flu in Austria's first reported case of the disease spreading to an animal other than a bird, state authorities said Monday.

The sick cats were among 170 living at an animal shelter where the disease was detected in chickens last month, authorities said...
Posted by: Anonymoose || 03/06/2006 17:03 || Comments || Link || E-Mail|| [315 views] Top|| File under:
Two-Stage-to-Orbit 'Blackstar' System Shelved?
Edited for length:

For 16 years, Aviation Week & Space Technology has investigated myriad sightings of a two-stage-to-orbit system that could place a small military spaceplane in orbit. Considerable evidence supports the existence of such a highly classified system, and top Pentagon officials have hinted that it's "out there," but iron-clad confirmation that meets AW&ST standards has remained elusive. Now facing the possibility that this innovative "Blackstar" system may have been shelved, we elected to share what we've learned about it with our readers, rather than let an intriguing technological breakthrough vanish into "black world" history, known to only a few insiders. U.S. intelligence agencies may have quietly mothballed a highly classified two-stage-to-orbit spaceplane system designed in the 1980s for reconnaissance, satellite-insertion and, possibly, weapons delivery. It could be a victim of shrinking federal budgets strained by war costs, or it may not have met performance or operational goals.

Or it may have been replaced by a more advanced system.

This two-vehicle "Blackstar" carrier/orbiter system may have been declared operational during the 1990s.

A large "mothership," closely resembling the U.S. Air Force's historic XB-70 supersonic bomber, carries the orbital component conformally under its fuselage, accelerating to supersonic speeds at high altitude before dropping the spaceplane. The orbiter's engines fire and boost the vehicle into space. If mission requirements dictate, the spaceplane can either reach low Earth orbit or remain suborbital. The manned orbiter's primary military advantage would be surprise overflight. There would be no forewarning of its presence, prior to the first orbit, allowing ground targets to be imaged before they could be hidden. In contrast, satellite orbits are predictable enough that activities having intelligence value can be scheduled to avoid overflights.

Exactly what missions the Blackstar system may have been designed for and built to accomplish are as yet unconfirmed, but U.S. Air Force Space Command (AFSPC) officers and contractors have been toying with similar spaceplane-operational concepts for years. Besides reconnaissance, they call for inserting small satellites into orbit, and either retrieving or servicing other spacecraft. Conceivably, such a vehicle could serve as an anti-satellite or space-to-ground weapons-delivery platform, as well.

Once a Blackstar orbiter reenters the atmosphere, it can land horizontally at almost any location having a sufficiently long runway. So far, observed spaceplane landings have been reported at Hurlburt AFB, Fla.; Kadena AB, Okinawa; and Holloman AFB, N.M.

All of which feature very long runways. Kadena AB was used by the SR-71 for years before it was openly revealed, everyone pretended the hanger with the armed guards didn't exist.


The spaceplane is capable of carrying an advanced imaging suite that features 1-meter-aperture adaptive optics with an integral sodium-ion-sensing laser. By compensating in real-time for atmospheric turbulence-caused aberrations sensed by the laser, the system is capable of acquiring very detailed images of ground targets or in-space objects, according to industry officials familiar with the package. THE SPACEPLANE'S SMALL CARGO or "Q-bay" also could be configured to deliver specialized microsatellites to low Earth orbit or, perhaps, be fitted with no-warhead hypervelocity weapons--what military visionaries have called "rods from god." Launched from the fringes of space, these high-Mach weapons could destroy deeply buried bunkers and weapons facilities.

While frequently the subject of advanced studies, such as the Air Force's "Spacecast 2020," actual development and employment of a transatmospheric spaceplane have not been confirmed officially (AW&ST Sept. 5, 1994, p. 101). However, many sightings of both an XB-70-like carrier and a spaceplane have been reported, primarily in the western U.S. Only once have they been seen together, though. On Oct. 4, 1998, the carrier aircraft was spotted flying over Salt Lake City at about 2:35 p.m. local time. James Petty, the president of JP Rocket Engine Co., saw a small, highly swept-winged vehicle nestled under the belly of the XB-70-like aircraft. The vehicle appeared to be climbing slowly on a west-southwest heading. The sky was clear enough to see both vehicles' leading edges, which Petty described as a dark gray or black color.

For whatever reason, top military space commanders apparently have never been "briefed-in"--never told of the Blackstar system's existence--even though these are the "warfighters" who might need to employ a spaceplane in combat. Consequently, the most likely user is an intelligence agency. The National Reconnaissance Office may have played a role in the program, but former senior NRO officials have denied any knowledge of it.

One Pentagon official suggests that the Blackstar system was "owned" and operated by a team of aerospace contractors, ensuring government leaders' plausible deniability. When asked about the system, they could honestly say, "we don't have anything like that."

"Space plane? What space plane?"


Aerospace industry contractors suggest that a top secret Blackstar system could explain why Pentagon leaders readily offered the Air Force's nascent unclassified spaceplane project, the briefly resurrected SR-71 program and the Army's anti-satellite program for elimination from budgets in the late 1990s. At the time, an industry official said, "if we're flying a spaceplane, it makes sense to kill these cover programs and stop wasting money on things we can already do."

When the AF gave up the SR-71, the hottest manned aircraft in history, I figured they had to have a hotter ride hidden somewhere.

Boeing is believed to be one of several major aerospace companies involved in the Blackstar program. On Oct. 14, 1986, Boeing filed a U.S. patent application for an advanced two-stage space transportation system. Patent No. 4,802,639, awarded on Feb. 7, 1989, details how a small orbiter could be air-dropped from the belly of a large delta-winged carrier at Mach 3.3 and 103,800-ft. altitude. The spaceplane would be boosted into orbit by its own propulsion system, perform an intended mission, then glide back to a horizontal landing. Although drawings of aircraft planforms in the Boeing patent differ from those of the Blackstar vehicles spotted at several USAF bases, the concepts are strikingly similar.

The two-stage U.S. spaceplane concept apparently has undergone several iterations since then, but the basic idea remained--launch a manned boost-glide vehicle from an XB-70-like platform (AW&ST Dec. 24, 1990, p. 48; Sept. 24, 1990, p. 28). An aerospace industry source said the Air Force once used the "Blackstar" moniker, but others suggested the intelligence community referred to this TSTO combination as the "SR-3/XOV" system. The SR-3 is the large, XB-70-like carrier aircraft, while the small orbital vehicles drop-launched at high speed are called XOV-1, XOV-2 and so forth. At one time, the XOV designator meant "experimental orbital vehicle." Based on information gleaned from multiple industry sources, the SR-3 features:


*A roughly 200-ft.-long, clipped-delta-winged planform resembling that of the North American Aviation XB-70 trisonic bomber. The forward fuselage is believed to be more oval-shaped than was depicted in a 1992 artist's rendering (AW&ST Aug. 24, 1992, p. 23).

*Canards that extend from the forward fuselage. These lifting surfaces may sweep both fore and aft to compensate for large center-of-gravity changes after dropping the spaceplane, based on multiple sighting reports.

*Large, outward-canted vertical tail surfaces at the clipped-delta's wingtips.

*At least four engine exhaust ports, grouped as two well-separated banks on either side of the aircraft centerline.

*Very loud engines. One other classified military aircraft may have used the same type of powerplant.

*Operation at supersonic speeds and altitudes up to 90,000 ft.


During the system's development cycle, two types of spaceplane orbiters may have been flown. Both were a blended wing/fuselage lifting-body design, but differed in size. The smaller version was about 60-65 ft. long and may have been unmanned or carried a crew of two, some say. Industry engineers said this technology demonstrator was "a very successful program." The larger orbiter is reportedly 97.5 ft. long, has a highly swept, blended wing/body planform and a short vertical fin. This bulky fin apparently doubles as a buried pylon for conformal carriage of the spaceplane beneath the large SR-3. The "Q-bay" for transporting an optics-system pallet or other payloads may be located aft of the cockpit, with payload doors on top of the fuselage.

Regardless of where they land, spaceplane orbiters usually are retrieved by one or more "fat" C-5 Galaxy transports. Three of the oversized aircraft were modified with 8-ft.-wide "chipmunk cheek" extensions on each side of the cargo compartment aft of the nose hinge point; an extra six-wheel set of landing gear that partially retracts up against the aft fuselage, forward of the ramp; a shortened upper deck, and two internal harness/cradle supports. These alterations originally were made to enable carriage of dome-topped containers measuring 61.2 ft. long, 17.2 ft. wide (maximum) and 16.7 ft. tall at the highest point. The containers normally protected satellites during transit to launch sites. In 1994, NASA sources confirmed that two of the C-5s (Tail Nos. 00503 and 00504) were listed on NASA's inventory--although the aircraft did not "officially" exist, according to the agency's public records. Both transports apparently were deployed only upon orders from the administrator's office. The third oversized C-5 once had a red "CL" on its tail, and supposedly was used by the Central Intelligence Agency. All three C-5s may have been retired in recent years, according to a NASA contractor.

CRITICS ARGUE that there was never enough money hidden in intelligence and military budgets to fund a small fleet of spaceplanes and carrier aircraft. However, those who worked on the system's development at several contractor sites say they charged time-and-materials costs to a number of well-funded programs.

All those "cost overruns" may be a cover for black programs

Lockheed was the lead contractor for Blackstar orbiters being fabricated at McDonnell Douglas in the early 1990s, and workers there typically logged their time against a specific Lockheed charge number associated with that project. But their time might also have been charged to the National Aero-Space Plane (NASP) and the Navy's A-12 fighter accounts, they say. Both multibillion-dollar programs were canceled with little but technology development gains to show for massive expenditures.
Posted by: || 03/06/2006 09:17 || Comments || Link || E-Mail|| [308 views] Top|| File under:
Southeast Asia
Thousands rally to demand Thai PM's resignation
At least 15,000 people demanding Thai Prime Minister Thaksin Shinawatra's resignation kicked off a protest on Sunday which they say will not end until he steps down, as police warned of possible violence during the night.

Some 1,000 extremists from a banned Buddhist sect were among the first to arrive, followed by diverse anti-Thaksin groups protesting everything from free trade deals to education policies. Loosely aligned as the People's Alliance for Democracy (PAD), the protesters gathered at the Sanam Luang field near the royal palace in central Bangkok.

After the rally, they planned to march to the Democracy Monument about one kilometre away and stay there until the Prime Minister steps down. "We will camp there until we get the answer from Thaksin," PAD spokesman Suriyasai Katasila told AFP. "If the police don't allow us to stay at the venue, we have the right to disobey their orders," he warned. At least 15,000 people had arrived for the protest according to police, organisers put the number at 40,000.
Posted by: Fred || 03/06/2006 00:00 || Comments || Link || E-Mail|| [287 views] Top|| File under:
Who's in the News
124
[untagged]
1
al-Qaeda
Bookmark
E-Mail Me
The Classics
The O Club
Rantburg Store
The Bloids
The Never-ending Story
Thugburg
Gulf War I
The Way We Were
Bio
Merry-Go-Blog
Hair Through the Ages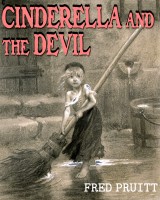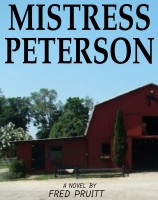 On Sale now!


A multi-volume chronology and reference guide set detailing three years of the Mexican Drug War between 2010 and 2012.

Rantburg.com and borderlandbeat.com correspondent and author Chris Covert presents his first non-fiction work detailing the drug and gang related violence in Mexico.

Chris gives us Mexican press dispatches of drug and gang war violence over three years, presented in a multi volume set intended to chronicle the death, violence and mayhem which has dominated Mexico for six years.
Click here for more information


Meet the Mods
In no particular order...


Steve White
Seafarious
Pappy
lotp
Scooter McGruder
john frum
tu3031
badanov
sherry
ryuge
GolfBravoUSMC
Bright Pebbles
trailing wife
Gloria
Fred
Besoeker
Glenmore
Frank G
3dc
Skidmark
Alaska Paul



Better than the average link...



Rantburg was assembled from recycled algorithms in the United States of America. No trees were destroyed in the production of this weblog. We did hurt some, though. Sorry.
35.172.233.215