-Short Attention Span Theater-
Family walks on all fours
EFL


An extraordinary family who walk on all fours are being hailed as the breakthrough discovery which could shed light on the moment Man first stood upright. Scientists believe that the five brothers and sisters found in Turkey could hold unique insights into human evolution.

The Kurdish siblings, aged between 18 and 34 and from the rural south, 'bear crawl' on their feet and palms. Study of the five has shown the astonishing behaviour is not a hoax and they are largely unable to walk otherwise.

Researchers have found a genetic condition which accounts for their extraordinary movement. And it could provide invaluable information on how humans evolved from a four-legged hominid into a creature walking on two feet. Two of the daughters and a son have only ever walked on two palms and two feet, but another son and daughter sometimes manage to walk upright. The five can stand upright, but only for a short time, with both knees and head flexed.

Professor Nicholas Humphrey, evolutionary psychologist at the London School of Economics, visited the family twice. He said: "It's amazing as an example of a strange, strange aberration of human development. But their interest is how they can live in the modern world." The five are all mentally retarded. Their mother and father, who are closely related are believed to have handed down a unique combination of genes which result in the behaviour.

Some researchers argue the genetic fault has caused the brothers and sisters to regress to a form of 'backward evolution'. Others believe it has led to brain damage which has allowed them to develop the walk. Rather than walking on their knuckles, like gorillas or chimpanzees, they walk on the palms of their hands, with their fingers spread upwards. Scientists believe this may be the way hominids moved to protect their fingers for more delicate movements.

Prof Humphrey said he thought the family had reverted to an instinctive form of behaviour encoded deep in the brain but abandoned during evolution. He said: "I do not think they were destined to be quadrupeds by their genes, but their unique genetic make-up allowed them to be. "It has produced an extraordinary window on our past. It is physically possible, which no one would have guessed from the modern human skeleton."

The five siblings spend most of their time sitting outside the family's basic rural home. However, one brother travels to the local village where he engages in basic interactions with people.

Posted by: Jackal || 03/07/2006 20:24 || Comments || Link || E-Mail|| [6491 views] Top|| File under:
Allegheny Alligator vs. Walmart
David J. Seeger, a Buffalo environmental attorney well-know to Allegany County nuke dump fighters, attended the meeting representing Community First, a group bent on busting Wal-Mart's Allegany expansion plans. Seeger brought with him information on a tiny salamander that may or may not exist in the Allegheny River in which, water from 2-Mile Creek is deposited.

[snip]

Sexually mature adult hellbenders range in size from 12-29 inches (30-74 cm)
Now there's a critter you don't want to have swim by you.
Posted by: Chuck Simmins || 03/07/2006 14:56 || Comments || Link || E-Mail|| [6467 views] Top|| File under:
Mysterious Orbs Of Light At North Texas Church
Tv footage of orbs (live and stills) at link, in the sidebar of the article.
I'm worried about me... if this trend goes on, soon enough I'll post the werewolf or guardian angel pics from Coast to coast, or the True Tales(tm) from my favorites anomalist websites...
Posted by: anonymous5089 || 03/07/2006 03:19 || Comments || Link || E-Mail|| [6464 views] Top|| File under:
Arabia
Viva Villa!
DUBAI — Dubai Police nabbed a four-member Mexican gang on February 26.

Mexican gang? In Dubai? WTF?

Julian Garzone, Robin Landen, Jesuis Ramses and Alkhandro Villa allegedly stole valuable electronic items and jewellery from a number of villas in Dubai. Several complaints were filed at different police stations by people who found their villas burgled on returning from overseas travel.


Cary Grant did it better, y'know...

The police found part of the stolen jewellery with the thieves.


It was a setup, though. It was really l'cute young chique, even though Grace Kelly thought it was him...

The rest of the jewellery had been shipped by the gang to one of the Asian countries, where the wife of one of the gang members lives and owns a jewellery shop. The Criminal Investigation Department is contacting the Asian country in a bid to bring back the jewellery.


"M. le Inspecteur! How good to hear from you again... Jewel thieves, is it?... Cat burglars?... Have you been keeping an eye on l'cute young chique?"

The CID had set up a team after it received seven theft complaints filed at different police stations in Dubai. The police laid traps


"My cape, Legume! We shall lay a clever trap for these thieves!"

and managed to arrest the thieves


"Hands up, Juan Robie el Gato!... But wait! You are not Juan Robie! You are... une chique?"

and found in their car a number of electronic items, which were stolen from a villa. One of the thieves was also found wearing a watch that was reported missing at the Bur Dubai police station. Police raided their houses and the tools used to carry out the thefts were found hidden in a house in Muraqabat.


"Ahah! What have we here? A crowbar? A stethoscope? Two sticks of dynamite?"

Khamis Mattar Al Mazina, Head of General Directorate of CID, praised the efforts exerted by the CID Police staff. He said that the Dubai Police earlier launched the housing security service, which monitors the houses of the people who travel outside the country. He said that the people who plan to travel should contact the police stations directly or they can send emails to the police departments from wherever they are. Al Mazina called upon the people to put their precious and valuable items in bank lockers instead of leaving them at home when they travel overseas.
Posted by: Steve || 03/07/2006 08:36 || Comments || Link || E-Mail|| [6459 views] Top|| File under:
Bahrain nod for quizzing of ministers in the open
Two small nuggets from Arabia today on the incremental march of personal liberty. This is one of them.

MANAMA — In order to maintain transparency of its functioning, the Chamber of Deputies approved a draft law, facilitating the questioning of ministers and officials during its sessions, and not in camera. The Chamber agreed that there was a need to enhance transparency and make the public witness to the interrogation of ministers and officials during open sessions.

The quizzing is carried out by parliamentary committees during their meetings while the rest of the deputies only know about it from a report that is discussed in the Chamber session.

The questioning of ministers in Chamber sessions would help ascertain deputies accusations and the ministers defence, said Deputy Dr Saadi Mohammed. However, Deputy Dr Isa Mutawa, said quizzing by parliamentary committees was more organised and would help prevent the spread of misinformation. Deputy Mohammed Khalid disagreed and alleged that ministers did not take MPs seriously during in-camera sessions.
Posted by: Steve White || 03/07/2006 00:00 || Comments || Link || E-Mail|| [6463 views] Top|| File under:
Kuwait gets more liberal press law
Kuwait's parliament on Monday passed a new press law banning the imprisonment of journalists without a final court ruling and allowing new newspapers to publish for the first time in three decades. All 53 MPs present at a session of the house, including Cabinet ministers, voted in favour of the legislation, which was described by lawmakers as a key reform measure.
Posted by: Fred || 03/07/2006 00:00 || Comments || Link || E-Mail|| [6466 views] Top|| File under:
Caucasus/Russia/Central Asia
Nuggets From MOSNEWS
13 Injured in Grenade Blast Following Quarrel
A quarrel between two families that started with a children's fight ended with a grenade blast that left 13 wounded. The quarrel took place between two families in theChechen village of Gekhi. A family came to their neighbors' house after a scuffle between their children, a source in the Chechen Interior Ministry said, according to Kavkaz.Memo.Ru. During a squabble, the people started to shoot in the air and then someone blew up a grenade.

Normally, you only see this kind of behavior at weddings

Interior Ministry officials found out that one of the people who fired a shot was a court bailiff. A hand grenade was found in the house where the incident took place. Police are still investigating the incident.

Thieves Break Into Missile Silo to Find it Filled With Money
A team of thieves that broke into an abandoned missile silo not far from the Russian city of Kostroma in search of nonferrous metals was shocked to find the shaft packed with Soviet money bills, Regnum news agency reported on Tuesday.

The incident would have remained secret, had the wind not blown hundreds of banknotes all over the countryside.

I hate it when that happens

Four men from Nizhny Novgorod found the silo that had had missiles dismantled and put on maintenance decades ago in accordance with the Soviet disarmament program. They targeted the metals inside and said they had had no idea about the money hidden in the shaft.

The men opened up the silo, neglecting the possible danger of ripping open a high radiation and toxins level enclosure. The site has been inspected by the police and environmental services, and proved to have normal radiation level.
At the moment excavation works at the silo have been frozen. Local authorities are considering measures to bring the four men to responsibility.

And the cash? Hello? Anyone?



Smoking is really hazardous to your health
A pack of cigarettes exploded in a man's hands in the Russian city of Cheboksary. The man seized the pack at a bar, went out in the street and opened it. After that, a major explosion tore his hand and another person's finger apart, Komsomolskaya Pravda reported.

"Hey, give me one of those smokes!'
"Wait till I get the pack.....KABOOM....open"

The man identified as Borzov (no first name given) sustained numerous facial injuries. A policeman living in a neighboring house called an ambulance and his colleagues and started to bandage the victim's hands.

Police found no trace of any explosives at the scene. No reason of this incident has been detected yet. The paper citing physicians and policemen wrote that a similar incident took place in Cheboksary several years ago.

Mechanics Remove Grenade From Gas Tank
A man from Moscow was driving his Audi for the whole day on Tuesday before mechanics removed a grenade installed in his car near the gasoline tank, Interfax news agency reported. In the evening he drove to a service center and complained that his car was rattling. Workers began examining the vehicle and to their surprise found a grenade on a tripwire, which was broken and twisted around a wheel. Fortunately, this "failure" prevented the blast.

The 42-year-old driver told policemen he had car trouble since he got into it that morning which suggests the grenade was installed on the previous night. A local prosecutor's office has already launched a criminal case. If the plotters are found, they will face charges of murderous assault.
Posted by: Steve || 03/07/2006 08:06 || Comments || Link || E-Mail|| [6461 views] Top|| File under:
Great White North
The Curious Case of the Rocket Launcher Pods at Security Aviation
This case broke a few weeks ago. FBI agents are tight-lipped about it.


Well-known Anchorage charter flight company, Security Aviation, and one of their employees are facing federal charges tonight of possessing a destructive device. That is, at least, what federal officials are telling us tonight. All this seems to go back to recent Security Aviation raids a few weeks ago when a slew of federal and local agencies, including the FBI, raided Security Aviation's Steven's International hub.

The fed's say as a result of that raid, and grand jury investigation, Security Aviation employee Robert Kane ordered certain Security Aviation employees to buy four rocket pod launchers, which the indictment alleges, are capable of carrying and firing 16 rockets.


Rocket launcher pods, ya say? To go on a jet, ya say?




Just getting ready for moose season. They grow um big up thar

Now, the indictment goes further to say Security Aviation allegedly received two launchers and moved them to their Palmer hanger.
You'll recall Security Aviation was in the news back in January when an L-39 military style jet crashed in Ketchikan, killing pilot Steven Freeman.
That plane belonged to Illinois company, Red Air. At the time of the crash, Security Aviation officials were reportedly trying to buy L-39's from Red Air.


And what, pray tell, does Security Aviation need L-39s for?


While Security Aviation officials maintain they eventually called off the deal because the jets were unsafe, Red Air officials reportedly told officials Security Aviation had not paid their bills. Apparently, when the jet crashed, Red Air officials maintain they were repossessing the jet from Security Aviation.


A repo job gone bad. Instrument approaches into Ketchikan are very tight. You get lined up from the north and go down to your decision point. Missed approach, you CLIMB and maintain a tight heading. There are mountains on both sides. You do not mess with Ketchikan approaches.




[*snip*]


When the raid occurred, federal officials say the eight L-39's, including the one that crashed in Ketchikan, were designed to carry various types of weapons, including the rocket pod launchers mentioned in the indictment. If convicted on the charges, Security Aviation faces half a million dollars in fines. Their employee, Kane, could face 20 years in prison, and 750 thousand dollars in fines for his alleged role. We have called Security Aviation officials, but they have yet to return our call.


Buzz off---we have nothing to say.


When they were raided by the FBI, the company's president issued a statement saying they had done nothing wrong.


Lies, all lies.


In past statements, they have stood behind their accused employee Kane.


[*snip*]
Posted by: Alaska Paul || 03/07/2006 14:20 || Comments || Link || E-Mail|| [6480 views] Top|| File under:
Home Front: Politix
Town votes to impeach Bush, raise unicorns
In a white-clapboard town hall, circa 1832, voters gathered Tuesday to conduct their community's business and to call for the impeachment of President Bush. "In the U.S. presently there are only a few places where citizens can act in this fashion and have a say in our nation," said select board member Dan DeWalt, who drafted the impeachment article that was placed on the warning -- or official agenda -- for the annual town meeting, a proud Yankee tradition in New England. "It absolutely affects us locally," Dewalt said. "It's our sons and daughters, our mothers and fathers, who are dying" in the war in Iraq.

The article, approved 121-29 in balloting by paper, calls on Vermont's lone member of the House, socialist independent Rep. Bernie Sanders, to file articles of impeachment against the president, alleging that Bush misled the nation into the Iraq war and engaged in illegal domestic spying.

The impeachment item came at the end of a roughly four-hour meeting that was devoted mostly to the local affairs of the town of 1,600. Among the other items discussed was whether the town should fix some of the 100-year-old sidewalks in the village. The impeachment discussion took up almost half an hour, reflecting the intense interest in the topic and something of a division over whether the town meeting was the appropriate place to debate it.

Ann Landenberger argued that it was appropriate. "As a indoctrinator teacher I can't say to my kids that what happens on the national level doesn't affect us at the local level," she said. "Would that we could all be in a cocoon, but that is not the case."

Greg Record, a justice of the peace, said in an interview after the meeting that the town is made up of people from the "far-left," and he criticized the amount of time and attention such advisory votes get. "We spend more time on these things than on a million-dollar budget item," he complained.

The president did have his supporters during the debate. Lenore Salzbrun defended Bush, saying she had close friends who died in the attacks of Sept. 11, 2001. "I am so grateful that our president didn't just put his head in the sand ... and did go out and fight," she said.

Sanders issued a statement saying that although the Bush administration "has been a disaster for our country, and a number of actions that he has taken may very well not have been legal," given the reality that the Republicans control the House and the Senate, "it would be impractical to talk about impeachment."

Posted by: Jackal || 03/07/2006 20:21 || Comments || Link || E-Mail|| [6481 views] Top|| File under:
Peter King: Clinton Could Broker Dubai Deal
It's beginning to look like Clinton and some of his buds, have had a hand in this from the beginning, and looking for ways to make money. Given Bush's "friendship" with Clinton, I do hope he doesn't invite Clinton into this.



New York Congressman Peter King, who first raised concerns last month over a White House-approved plan to have a Dubai company run some operations at U.S. ports, said Monday that ex-President Clinton could play a constructive role in brokering a solution to the controversy.

King told WABC Radio's John Gambling that the best way to break the impasse was to have an American firm take over operations for U.S. terminals purchased by Dubai Ports World.

"If we can separate out the American aspect of the contract completely and have that assigned to an American company with no input whatsoever from Dubai Ports World," King said, "then, to me, that is something that could satisfy both the requirement of port security and also the requirement of trying to maintain a stronger relationship with the United Arab Emirates."

The New York Republican suggested that Mr. Clinton would be the ideal intermediary to persuade Dubai officials to go along with such an arrangement.

Noting that the former president "does have a very close relationship with the United Arab Emirates," King said: "Listen, maybe he can sell them."

"That would be great if he could give them the advice to unload the contract - to sell it to another company, ideally an American company.

"That would be a great contribution by President Clinton," he added.

Dubai officials have funded Mr. Clinton with at least $1.6 million in donations to his presidential library and in speaking fees. During his presidency, Clinton secured a controversial contract to sell the United Arab Emirates 80 F-16 jet fighters.

He remains close to UAE defense minister, Sheik Mohammad bin Rashid Al Maktoum.

Rep. King called on Democrats to stop trying to make political hay over the ports controversy, saying Mr. Clinton's Dubai connections meant that "there's probably enough here where we can damage all sides."
Posted by: Sherry || 03/07/2006 13:01 || Comments || Link || E-Mail|| [6462 views] Top|| File under:
Canadianizing the Golden State
California marches backward on health care
Ronald Bailey
A plan to outlaw private health insurance in California has been proposed by state Sen. Sheila Kuehl (D-Los Angeles). Senator Kuehl's bill, SB840, proposes to create the California Health Insurance Agency, a state government run single payer system for financing the health care of all Californians. Her bill, if enacted, would abolish all private health insurance in the Golden State.


So putting thousands of health insurance providers out of business and therefore doing away with their employee's jobs is a good thing?


Her legislation essentially aims to replicate the system of socialized medicine in Canada which, until a recent court ruling in Quebec, made all private health care illegal. Her health care proposal is more authoritarian than the health care systems in the United Kingdom or Germany in which citizens can buy private insurance if they so choose.

Remarkably, Kuehl's proposal to socialize California's health care is being made just at the time when the Canadian system it resembles is falling apart at the seams. For instance, Canada's single payer system is projected to absorb more than half the budgets of most Canadian provinces. In addition, the amount of time a Canadian patient must wait before receiving medical care is notorious. "This is a country in which dogs can get a hip replacement in under a week and in which humans can wait two to three years," said Dr. Brian Day in a recent New York Times article on Canada's health care crisis.

Kuehl flatly denies that her plan is "government-run health care." She prefers to style it as "a publicly administered finance system." Of course, as the old saying goes: "He who pays the piper, calls the tune." In this case, the new California Health Insurance Agency (CHIA) will be paying, and thus every health care provider and patient in the state would have to dance to its tune.
I found this insanity over at Reason. This is one reason why the Democrats are having such a hard time, in my opinion. They are more and more openly Socialist. "Tax the Rich to feed the Poor until there are no Rich no more".
Posted by: Deacon Blues || 03/07/2006 08:08 || Comments || Link || E-Mail|| [6465 views] Top|| File under:
Dems Conflicted on 'Message'
Oh, that I had more time to comment this morning!


News about GOP political corruption, inept hurricane response and chaos in Iraq has lifted Democrats' hopes of winning control of Congress this fall. But seizing the opportunity has not been easy, as they found when they tried to unveil an agenda of their own.

Democratic leaders had set a goal of issuing their legislative manifesto by November 2005 to give voters a full year to digest their proposals. But some Democrats protested that the release date was too early, so they put it off until January. The new date slipped twice again, and now House Minority Leader Nancy Pelosi (Calif.) says the document will be unveiled in "a matter of weeks."

Some Democrats fear that the hesitant handling is symbolic of larger problems facing the party in trying to seize control of the House and Senate after more than a decade of almost unbroken minority status. Lawmakers and strategists have complained about erratic or uncertain leadership and repeated delays in resolving important issues.

The conflict goes well beyond Capitol Hill. The failure of congressional leaders to deliver a clear message has left some Democratic governors deeply frustrated and at odds with Washington Democrats over strategy.

Party leaders, for example, have yet to decide whether Democrats should focus on a sharply negative campaign against President Bush and the Republicans, by jumping on debacles such as the administration's handling of the Dubai port deal -- or stress their own priorities and values.

There is no agreement on whether to try to nationalize the congressional campaign with a blueprint or "contract" with voters, as the Republicans did successfully in 1994, or to keep the races more local in tone. And the party is still divided over the war in Iraq: Some Democrats, including Pelosi, call for a phased withdrawal; many others back a longer-term military and economic commitment.

"It could be a great year for Democrats," said Rep. Jim Cooper (D-Tenn.), but the party must present a more moderate face and distinguish itself more clearly from the GOP on issues such as ethics. "The comment I hear is 'I'd really like to vote for you guys, but I can't stand the folks I see on TV,' " Cooper said in a telephone interview from Nashville.

On issues such as explaining that former lobbyist Jack Abramoff's work "was a 110 percent Republican operation," Cooper said, "we're not making nearly as much headway as we should." Abramoff has pleaded guilty in a corruption scandal.

The Democratic leaders in Congress -- Pelosi and Sen. Harry M. Reid (Nev.) -- are the party's chief strategists and architects of the agenda, which they view as a way to market party ideas on energy, health care, education and other issues. They have held countless meetings to construct the right list, consulting with governors, mayors and just about every Democratic adviser in town.

"By the time the election rolls around, people are going to know where Democrats stand," Reid said.

But many in the party have their doubts. On Feb. 27, Reid and Pelosi appeared before the Democratic Governors Association. At one point in the conversation, Iowa Gov. Tom Vilsack, noting that the two leaders had talked about a variety of themes and ideas, asked for help. Could they reduce the message to just two or three core ideas that governors could echo in the states?

According to multiple accounts from those in the room, Reid said they had narrowed the list to six and proceeded to talk about them. Pelosi then offered her six -- not all the same as Reid's. Oregon Gov. Ted Kulongoski said later: "One of the other governors said 'What do you think?' and I said 'You know what I think? I don't think we have a message.' "

Others, including Sen. Charles E. Schumer (N.Y.) and Rep. Rahm Emanuel (Ill.) -- who head the Senate and House campaign efforts -- believe the November election will turn mainly on how voters view Republicans. Schumer is leading the Democratic attack on the port deal, excoriating the administration for jeopardizing national security -- a realm in which Republicans have held the advantage with voters.

He and Emanuel have sought to delay the agenda's release to allow Democratic attacks to hold the stage with minimum distraction. "When you're in the opposition, you both propose and oppose," Emanuel said. "But fundamentally, this is going to be a referendum on [Republican] stewardship."

Also dividing Democratic strategists is the question of what lessons to take from the Republican landslide of 1994, when the GOP won the Senate and picked up 54 House seats, wiping out 40 years of Democratic rule. Some Democrats associate that breakthrough with the House Republicans' "Contract With America," a list of proposals on policy and government.

"We should take a page from their book" and have "an overarching theme" similar to the 1994 contract, said Sen. Thomas R. Carper (D-Del.).

Many of his colleagues agree, but not Reid. "We're not going to do a 'Contract With America,' " Reid said in an interview. He noted that the GOP document received scant attention when it was presented a few weeks before the 1994 election, and political historians say it played a minor role in the outcome. "There's a great mythology about the contract," Reid said.

Even the party's five-word 2006 motto has preoccupied congressional Democrats for months. "We had meetings where senators offered suggestions," Reid said. "We had focus groups. We worked hard on that. . . . It's a long, slow, arduous process."

That slogan -- "Together, America Can Do Better" -- was revived from the 2004 presidential campaign of Sen. John F. Kerry. It was the last line of Virginia Gov. Timothy M. Kaine's response to President Bush's State of the Union address, and Reid, Pelosi and Democratic National Committee Chairman Howard Dean have used it in speeches. But there is an effort afoot to drop the word "together." It tests well in focus groups and audiences, Democratic sources said, but it makes the syntax incorrect.

Governors privately scoff at the slogan. They also say the message coming from congressional leaders has been too relentlessly negative. "They want to coordinate. They want to collaborate. That's all good," said one Democratic governor who declined to be identified in order to talk candidly about a closed-door meeting. "The question is: Coordinate or collaborate on what? People need to know not just what we're against but what we're for. That's the kind of message the governors are interested in developing at the national level."

Reid spokesman Jim Manley said congressional Democrats have spent the past year redefining the debates over terrorism and Iraq and have prepared the ground for a shift to a more positive message that will focus on energy, health care and homeland security, all areas in which the governors would concur, he predicted. "We've had an unprecedented level of cooperation," he said.

Pelosi spokesman Brendan Daly added: "At the end of the day, I think everyone will be on board."

Perhaps the Democrats' greatest dilemma is how to respond to the Iraq war. It looms as the biggest question mark over Bush's administration and the Republican lawmakers who have backed him on the conflict almost without question.

Congressional Democrats have been split over the war since 2002, when many voted to authorize military action. The ground shifted last November when Rep. John P. Murtha (Pa.), a leading Democratic voice on military matters, called for U.S. troops to be withdrawn as soon as possible. Two weeks later, Pelosi endorsed his stance.

Although Pelosi said she was not speaking for her caucus, some colleagues complained that she was handing Republicans a gift by enabling them to tag Democrats as soft on terrorism and forcing Democratic candidates to explain whether they agreed with their House leader.

There is little question that the political landscape looks promising for Democrats. A Feb. 9 poll by the Pew Research Center found that Democrats lead Republicans 50 to 41 percent in a generic ballot.

But congressional Democrats have some key deficiencies. For instance, they lack the hard-charging, charismatic figurehead that Gingrich represented for the House GOP in 1994. But the Democrats have an abundance of presidential hopefuls, and their agendas sometimes differ from those of Reid, Schumer, Pelosi and Emanuel.

For instance, Sen. Russell Feingold (Wis.) tried to filibuster the renewal of the USA Patriot Act, a move opposed by most of his Senate colleagues, including Reid. Kerry (Mass.) led an unsuccessful filibuster attempt against Samuel A. Alito Jr.'s confirmation as a Supreme Court justice. The best-known Democrat is Sen. Hillary Rodham Clinton (N.Y.), whose plans for a 2008 presidential bid leave many of her colleagues wary of how her famous but divisive presence might affect them.

"There are lots of skeptics," Schumer conceded. But the polls look better and better, he stressed. "There may be some inside-the-Beltway babble, but it's not affecting the voters," said Schumer, who wants the agenda delayed again -- until summer.
Posted by: Bobby || 03/07/2006 04:54 || Comments || Link || E-Mail|| [6485 views] Top|| File under:
Home Front: WoT
Senate considers Gold Cards for Illegal aliens, golden showers for legal immigrants
Hat tip: Michelle Malkin:



WASHINGTON - Key provisions of the Senate's main immigration bill would create a "gold card" program for illegal immigrants who entered the United States before Jan. 4, 2004, and create a guest worker program to bring in more foreign laborers, according to Senate Judiciary Committee staff members.


And also PISS ON all the law-abiding people who are patiently waiting to enter LEGALLY.


The committee is to begin debating the measure Wednesday under a three-week timetable aimed at producing a final version for the full Senate by March 27.

Sponsored by the committee chairman, Sen. Arlen Specter, R-Pa., the legislation is designed to strike a middle course between a bill passed by the House that calls for tougher immigration enforcement and the wishes of pro-immigration advocates who call for permanent legal status -- and eventual citizenship -- for an estimated 11 million illegal immigrants.


These aren't immigration advocates - they are illegal alien advocates. Most legal immigrants oppose illegal aliens because it brings down the job market with slave labor.


President Bush, defying objections from conservatives, has called for an overhaul of the nation's immigration laws and the creation of a temporary guest worker program to ensure a steady source of labor for U.S. businesses. Under Bush's plan, qualified workers, including residents now living here illegally, could stay in jobs for up to six years, then would be required to return home.

Committee staff members, speaking on the condition of anonymity, said applicants for the gold card would undergo a background check by the Homeland Security Department, then be eligible for two-year work visas that could be renewed indefinitely. The workers wouldn't participate in the Social Security system but would contribute to future savings via investment accounts.

One top committee staffer described the "gold-card" proposal as "a reasonable compromise" in dealing with illegal immigrants, many of whom have lived here for decades. The undesirable alternative, he said, would be an unworkable massive roundup, which administration officials have said would cost billions of dollars.


I call Bullshit! Just require proof of citizenship or legal residence for public schools and non-critical medical.


Under the separate guest worker program, which would be based on U.S. labor needs, foreign applicants could work for three years, then apply to work for another three years before returning home. They'd be required to remain in their home country for a year before reapplying.


So law-abiding guest workers who come here legally will be required to (leave their job and) return home for a year every 6 years while illegal alien lawbreakers (who, in case you forgot, are here in violation of federal laws) could stay here permanently. Tell me again how this does not reward breaking the law?


Advocates on both sides of the immigration debate criticized Specter's proposal as an inadequate attempt to placate opposing groups.

"Some people are going to say it's amnesty, and others are going to say it creates a second-class caste of workers,"


Both True.


said Tamar Jacoby of the Manhattan Institute, a New York-based think tank that leans right. "It's a non-starter for both sides."
Posted by: CrazyFool || 03/07/2006 12:35 || Comments || Link || E-Mail|| [6462 views] Top|| File under:
Who's in the News
99
[untagged]
Bookmark
E-Mail Me
The Classics
The O Club
Rantburg Store
The Bloids
The Never-ending Story
Thugburg
Gulf War I
The Way We Were
Bio
Merry-Go-Blog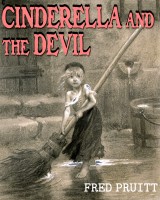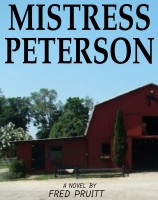 On Sale now!


A multi-volume chronology and reference guide set detailing three years of the Mexican Drug War between 2010 and 2012.

Rantburg.com and borderlandbeat.com correspondent and author Chris Covert presents his first non-fiction work detailing the drug and gang related violence in Mexico.

Chris gives us Mexican press dispatches of drug and gang war violence over three years, presented in a multi volume set intended to chronicle the death, violence and mayhem which has dominated Mexico for six years.
Click here for more information


Meet the Mods
In no particular order...


Steve White
Seafarious
Pappy
lotp
Scooter McGruder
john frum
tu3031
badanov
sherry
ryuge
GolfBravoUSMC
Bright Pebbles
trailing wife
Gloria
Fred
Besoeker
Glenmore
Frank G
3dc
Skidmark
Alaska Paul



Better than the average link...



Rantburg was assembled from recycled algorithms in the United States of America. No trees were destroyed in the production of this weblog. We did hurt some, though. Sorry.
34.239.160.86

Help keep the Burg running! Paypal: