-Short Attention Span Theater-
Missing girl text-messaging mother--why is this released?
Since her 13-year-old daughter vanished Monday, Stella Browne says she has been getting text messages from the girl saying that someone followed her and that she woke up in a dark basement. "Help. I'm scared. I don't know where I am," one of the text messages that Natasha Browne sent her mother said, Stella Browne told The Jersey Journal of Jersey City for Wednesday's newspapers. The message went on to say: "Someone was following me and I just don't remember what happened. I just woke up in a basement. I'm scared."

Jersey City police have classified Browne's disappearance as suspicious. They planned to hold a 3 p.m. news conference to discuss their investigation. Browne went missing Monday morning after leaving home for school. Her mother said she's only received text messages from her daughter, and that she has not called nor is she answering her cell phone. "At this point, because of the circumstances surrounding this case, we are strongly and actively pursuing all means to find this young lady," said police Lt. Joseph Connors.

Okay--a couples things about this article bother me:

If this girl has been abducted, why has it been released to the public that the adductor overlooked a way for her to communicate? Isn't this just telling the guy to go back to where he stashed her to take it away from her or, worse yet, eliminate her and dump the body?

OTOH, these messages seem rather verbose and grammatically correct for a lost/abducted 13YO, if they're being quoted verbatim. It seems one would need to be able to see well enough to type these out--or that the text-messaging unit would need to have a backlit LCD display which would provide some illumination. I've used cell phones as make-shift flashlights in this fashion to navigate through the house at night.

In any case, something doesn't seem right here... That's my 2¢.
Posted by: Dar || 03/08/2006 18:31 || Comments || Link || E-Mail|| [6484 views] Top|| File under:
Methane gushes from sea floor: Ominous eruptions
Crap. I've already used all the hysterical panic graphics.

Scott Dallimore is not about to push the panic button. But the federal permafrost specialist says methane, one of the most potent gases associated with global warming, is bubbling out of mud volcanoes on the floor of the Beaufort Sea.

He and his colleagues at the Geological Survey of Canada have been sizing them up from ships. They have sent down remotely operated vehicles for a closer look. And they have been peering into holes in the sea ice created as the gas bubbles to the surface.

"They are fantastic things," Mr. Dallimore says of the "pingo-like features," or mud volcanoes, that are one of the wilder cards in the global warming equation.

Along with the methane bubbling out of the metres-high mounds on the sea floor, Mr. Dallimore says the gas is seeping out of permafrost in some areas. Scientists do not know how much gas is being released, if the rate of release is increasing or what the impact will be on the atmosphere.

"It is a huge gap in our scientific understanding," says Mr. Dallimore, echoing international reports that point to escaping methane as one of the ominous unknowns associated with the profound change underway at the top of the planet.

While there may still be debate about the cause of the change, there is little doubt the Arctic is being radically redefined. And leading researchers say it is time to get serious about not only reducing pollution linked to the warming, but to filling in the important blanks in knowledge and figuring out how to adapt to the change.

Polar ice has been shrinking at a rate of about 74,000 square kilometres annually for the last 30 years, according to David Barber, an ice specialist at the University of Manitoba. That means enough ice to cover Lake Superior vanishes each year.

Mr. Barber predicts the fabled Northwest Passage could be open for summer shipping within decades. The Arctic ice is withdrawing so fast, he and some of his colleagues predict that by 2050 it may be non-existent in summer. "It could be as early as 2020, or it could be 2050," Mr. Barber says. "This is not an insignificant thing, this is a very major change in how the Arctic system functions. We're talking about a change over 50 years, 80 years at the outside, which we haven't seen on the planet Earth for at least a million years. This is very rapid."

Greenland's ice sheet is also on the move, sliding into the sea at about 12 kilometres a year, dumping icebergs and meltwater at twice the rate it did a decade ago. "In the next 10 years, it wouldn't surprise me if the rate doubled again," Eric Rignot of NASA's Jet Propulsion Laboratory said after publishing the findings in the journal Science last month.

Low-lying coastal communities are already feeling the impact of increased wave action and erosion that comes with more open water and some may have to relocate to more solid ground. Building foundations and airport runways are buckling as permafrost melts, prompting civil engineers in Nunavut and Northern Quebec to start drawing up remediation plans.

But there is little anyone can do for the animals and other life forms that will be stranded as temperatures climb and the Arctic's icy cloak lifts.

"If you live on the sea ice like the polar bear, you are in big trouble -- your habitat is disappearing," says biologist John Smol of Queen's University, who is documenting the transformation underway in freshwater lakes in Nunavut.

He, like many Arctic researchers, stresses the need for the public and politicians to wake up to the profound nature of the change.

"People have still not caught on to how serious it is," says Mr. Smol, the current holder of the country's top science prize: the Herzberg gold medal. "I believe climactic warming is by far the most serious issue we should be thinking about, over terrorism and over all the other things that make headlines."

Some see benefits to the receding ice, such as summer shipping and easier access to Arctic riches of oil, gas, minerals and diamonds.

But Mr. Smol and Mr. Barber caution that any opportunities -- "and I hesitate to call them opportunities," says Mr. Smol -- will be offset by challenges.

Salmon showing up in the Arctic waters might lead to new fisheries, but other species will be displaced. Increased shipping is sure to be associated with accidents. And while permafrost is expected to give way to more forest and agriculture, the big melt could create havoc for pipelines, runways and roads designed to sit on, or in, frozen ground.

Then there is the vast store of carbon and frozen methane gas, known as gas hydrates, that have been locked in permafrost and Arctic seabeds for millennia.

Energy companies and scientists like Mr. Dallimore are exploring the possibility of exploiting the frozen gas hydrates as a new source of energy. But there is concern hydrates may escape as temperatures rise and permafrost melts.

Methane is 20 times more efficient as a greenhouse gas than the carbon dioxide that is produced by burning fossil fuels and associated with global warming.

No one knows how much of the Arctic gas will escape as temperatures rise. Mr. Dallimore and his colleagues hope to get a better read on the potential threat as part of a project -- planned for the International Polar Year in 2007-8 -- to assess the methane bubbling out of the sea and ground in Canada's North.

"Whether the gas is from degrading permafrost or whether it is from deep gas hydrates, we don't know at this point," Mr. Dallimore says. "But we need to find out."


The danger here is in the boldfaced sentence above. IIUC current models for warming don't include this methane source. If I'm wrong about that, a link would be great ....
Posted by: lotp || 03/08/2006 13:40 || Comments || Link || E-Mail|| [6466 views] Top|| File under:
Huge solar storms could zap Earth, scientists warn
That's terrible news, I'm very light-skinned, I don't tan, I sizzle...


Next sunspot cycle may disrupt power, communications
Keay Davidson, Chronicle Science Writer

An 11-year epoch of increasingly severe solar storms that could fry power grids, disrupt cell-phone calls, knock satellites back to Earth, endanger astronauts in space, and force commercial airliners to change their routes to protect their radio communications and to avoid deadly solar radiation could begin as soon as this fall, scientists announced Monday.
When the solar cycle reaches its peak in 2012, it will hurl at Earth mammoth solar storms with intense radiation and clouds of high-speed subatomic particles millions of miles across, the scientists said.


Ohmigawd! Not subatomic particles millions of miles across!

A storm of that magnitude could short-circuit a world increasingly dependent on giant utilities and satellite communications networks. Such a storm in 1989 caused power grids to collapse, causing a five-hour blackout in Quebec.


It's gonna be worse than when all the electronix in the entire world shut down because of the Y2K bug!
Monday's forecast was announced by scientists from agencies including NASA and the National Science Foundation, based on research centered at the National Center for Atmospheric Research in Colorado. There is disagreement on exactly when the new cycle will begin -- one key researcher predicted the cycle will start in late 2007 or early 2008, and another said it could begin either late this year or in early 2007. But they did agree that the most severe storms won't begin popping on the solar surface for several years, but when they do, they'll be huge.
The solar storms in the past have knocked out huge power grids and screwed up global electronics and data communications, but "the next sunspot cycle will be 30 to 50 percent stronger than the last one," the scientists said in Monday's statement. Reaching that 50 percent threshold would make it the most intense solar cycle since the late 1950s and the second worst since the early 1700s, Peter Gilman, one of the researchers, said in a phone interview.


By the time the storm blew itself out in the early 1700s there were no working electronix in the entire world!

Astronomers will monitor the sun daily in the coming months to see how it's doing. Early warning signs will be the formation of large groups of sunspots, which are clusters of solar magnetic fields that are cooler than the rest of the sun.


"As soon as they start to form, we're gonna... ummm..."

"I look (at telescopic images of the sun) almost every day, thinking, 'It could be today,' " said David Hathaway, solar physics team leader at NASA's Marshall Space Flight Center in Alabama. He compared it to "waiting for the first sparrow of spring."


"Only a sparrow that's millions of miles across and radioactive!"

Solar storms can happen at any time during an 11-year solar cycle. However, by far the worst storms are likeliest to occur during the period known as "solar maximum," or solar max for short. The last solar max was in 2001.


And you know what happened then!

The scientists are confident of their forecast for 2012 because they've successfully used a new computer model to "forecast" the past.


It takes a Super-Cray to add 11 to 2001?

That is, they used records of old solar cycles to figure out how the sun should have behaved during eight past cycles, as far back as the early 20th century. They "forecast" the sun's past behavior -- "hindcasting," they call it -- "with more than 98 percent accuracy" the scientists said.


My hindcasts approach 100 percent accuracy, too.
"I'm really excited about this (discovery)," said NASA's Hathaway. "It's based on sound physical principles, and it finally answers the 150-year-old question: What causes the sunspot cycle?"


"Hmmm... Professor Sperk? Could you have a look at this?"
"What? What?... Hmmm... By Gad, Ferguson! You've discovered the Secret of the Sunspot Cycle!"

The cycle's victims could include space satellites. The coming storms could heat the upper levels of Earth's atmosphere, causing it to expand and exert drag on low-flying satellites -- perhaps enough drag to tug some of them back to Earth.


"The satellites are falling! Run! Run!"
Solar storms have been blamed for the U.S. Skylab space station's premature fall back to Earth in 1979.


And remember how devastating that was!

Air travelers could be affected, too. Since the end of the Cold War, to avoid headwinds, airlines have increasingly flown subpolar routes to get between the United States and other Northern Hemisphere continents quickly and cheaply. But during solar storms, they must avoid the poles and fly more southerly routes.


"Fogarty! What are you doing? You're flying directly toward the North Pole! We'll all be killed!"

They do so partly in order to avoid having their radio communications disrupted over dangerous polar terrain and partly to avoid exposing passengers -- especially pregnant women -- to the increased radiation, said solar-storm expert Joseph Kunches, chief of the forecast and analysis branch of the U.S. National Oceanic and Atmospheric Administration's Space Environment Center in Boulder, Colo.


"Captain? Is something wrong? All the pregnant women on board are growing gill slits!"
"It's... ummm... just temporary, Brandy! Tell them not to worry!"
The northern and northeastern portions of North America are historically more vulnerable to system outages caused by solar storms than California and most of the Western states, said Gregg Fishman, spokesman for the California Independent System Operator.


Greater New Yawk is toast! They're all goners! Philadelphia? Gone! Baltimore? Gone! Washington? Gone!

That's possibly because among other things, he said, there's a higher iron and mineral content in the North and Northeast that conducts the ground current more easily and allows for more of an impact during solar storms.
E-mail Keay Davidson at kdavidson@sfchronicle.com.
Posted by: anonymous5089 || 03/08/2006 07:42 || Comments || Link || E-Mail|| [6525 views] Top|| File under:
China-Japan-Koreas
China jails top rocket designer for life for corruption


Beijing - China has sentenced a top rocket designer to life in prison after convicting him of corruption and embezzling 160 million yuan (19.9 million dollars) from public funds, state media said on Wednesday.

Li Jianzhong, who worked on Long March carrier rockets for China's Shenzhou manned space programme, was sentenced on Tuesday by a court in Beijing, the Beijing News said.

Li is the former head of the Chinese Academy of Launch Vehicle Technology, which developed the rockets for the Shenzhou and satellite programmes.

The court also sentenced Zhang Lingying, the former chief finance officer at the academy...




...But the loss of funds had not affected the quality of carrier rockets developed by the academy, the reports said.



Can anyone here speculate about the accuracy of the allegations or the charges here? I haven't been following the Chinese Space Program much lately.
Posted by: Phil || 03/08/2006 16:24 || Comments || Link || E-Mail|| [6486 views] Top|| File under:
China warning to US over Taiwan
China's foreign minister has urged the US, Taiwan's biggest arms provider, to take "concrete measures" against any Taiwanese bids for independence.

Li Zhaoxing, speaking on the sidelines of China's annual parliament session, said Taiwan was the most important issue facing China-US relations.

Chinese President Hu Jintao is due to visit Washington next month.

Beijing has been angered by Taiwan's recent decision to scrap a council on reunification with the mainland.

"We hope that the US side... recognises the dangerous nature of Taiwan independence secessionist forces and takes concrete measures to oppose Taiwan independence forces," Mr Li told journalists...


I wish that every time China spouts over Taiwan that the US response it to say something like, "And WE hope that the Chinese side...recognizes the dangerous nature of bellicose and bullying remarks in DELAYING the eventual reunification of China and Taiwan, that each such transparent effort by INDIVIDUALS to gain petty political points sets back by weeks or months what could have been peacefully accomplished years ago." That would sting.
Posted by: Anonymoose || 03/08/2006 08:54 || Comments || Link || E-Mail|| [6517 views] Top|| File under:
Taiwan's ruling party declares 'Anti-Invasion Day'
TAIPEI, Taiwan - Taiwan's ruling party said on Wednesday it would stage a mass protest against rival China to mark the first anniversary of a Chinese law codifying the use of military force against the island if it moves toward formal independence. Leaders of the Democratic Progressive Party and its allies said they hoped the March 18 demonstration in Taipei would draw up to 100,000 people to protest China's anti-secession law. Taiwan's government on Wednesday declared March 14 - the anniversary of the law's passage - an annual "Anti-Invasion Day." However, it will not be a public holiday. Taiwan and China split amid civil war in 1949, but Beijing has maintained claims of sovereignty over the self-ruled island, threatening force if it moves toward formalizing its de facto independence. The opposition Nationalist Party plans to hold its own rally on March 12 to criticize President Chen Shui-bian for allegedly mishandling relations with the mainland.

A decision last week by Chen to terminate the government committee responsible for unification with China elicited a hostile reaction from Beijing, including condemnations from President Hu Jintao. The ruling party's chairman, Yu Shyi-kun, said Taiwan could not remain silent as China pressed its claims over the island. "If we speak out, Taiwan will win respect from the whole world," Yu said. After the passage of the anti-secession law last year, about a million people marched through Taipei in one of the largest demonstrations the island had ever seen.

The March 18 Democratic Progressive Party protest will also coincide with the 10th anniversary of China firing missiles at targets close to the island, just weeks ahead of the island's first-ever direct presidential elections. One of China's aims at the time was to warn voters against backing President Lee Teng-hui, because Beijing saw him as a secret independence supporter. Lee won the election with a large majority. Taiwan's military said on Tuesday that China now has 784 missiles pointed at the island, and that the number is increasing by 75 to 100 a year.
Posted by: Steve || 03/08/2006 08:49 || Comments || Link || E-Mail|| [6471 views] Top|| File under:
Down Under
Germaine Greer: Still Alive, Obnoxious, Shrill, and Hypocritical
GERMAINE Greer wants Australian women to be more outspoken, reject bad female role models, take control of their future and demonstrate modern feminism through pacifism, socialism and environmentalism.
And while they're at it, Australian women should also trash Holden dealerships in protest over the company's new ad campaign.

Departing from her planned speaking points at an International Women's Day lunch on the Gold Coast, the expatriate Australian author and academic launched a wide-ranging tirade against all things anti-woman, including some of the world's most well-known women and elements of the feminist movement itself.

Greer became one the standard bearers for the feminist movement with the 1970 publication of her book The Female Eunuch. Officially retired, she lives in Britain.

Greer, who would like to "shoot" 4WD drivers, began her speech by attacking Holden over ads for the new Rodeo ute, in which a woman asks a man what his ultimate fantasy is, only to have him imagine driving off-road with a younger, slimmer and "entirely servile" woman.

"My question to you women is, why have you allowed this to happen?" Greer said. "Why haven't plate-glass windows on Holden showrooms been exploding all over Australia? How much humiliation are you up for? I promise you, they wouldn't dare do it in Europe. They would not dare."

Greer, who said Holden would have based the ad on market research, said it demonstrated the problem of Australians, regardless of sex, not speaking out.

"Australians are naturally egalitarian, direct, honest, not eaten out by envy, but lazy and too slow to anger," Greer told a crowd of 300 women at the Gold Coast Convention and Exhibition Centre.

"Please get annoyed about this (Holden ad) because it shames us all."

A Holden spokesman last night said the ad had been tested among several groups, including women, and the company had not sought to humiliate anyone.

Greer also appeared to have departed from her pledge in 2000 not to set foot on Australian soil until traditional Aboriginal owners allowed her in.

Gold Coast Native Title Group committee member Wesley Aird said Greer had not contacted his group to seek permission to enter its land.

In her speech, Greer criticised some women in leadership roles, saying feminists would have a bittersweet victory if the next US president was female: Condoleezza Rice's best asset was her relationship with George W. Bush, while Hillary Clinton's was her marriage to Bill Clinton.

She said government leaders should not have to "lug along a receptive female" as proof of their manliness and women should not let them, particularly British Prime Minister Tony Blair's wife Cherie, whose public appearances made her look hideous and demented and led her to be hated by the British public.

"Here we have our own dear Prime Minister - this big man inside a tiny man struggling to get out - who's been walking around India with his elbows out, just to prove he's really big; 'I really am a silverback, I might look like a chimp, but I am really a silverback'," Greer told the lunch.

"And there is his wife (Janette Howard), following on in case he should be overcome with conjugal passion. He might need her right there, you know, within six feet: 'Come here my dear'."
Posted by: Anonymoose || 03/08/2006 17:58 || Comments || Link || E-Mail|| [6478 views] Top|| File under:
Home Front: Politix
Air America May Lose NYC Flagship
Lefty Air America talker Al Franken may soon be replaced on New York City's airwaves by firebrand Rev. Al Sharpton, according to reports today suggesting that his network's Big Apple lease is about to be canceled.

The New York Post's John Mainelli says that "Air America is close to losing its New York flagship station - knocking Al Franken and his liberal colleagues off the air on their second anniversary."

Since 2004, when Franken and Co. launched their bid to become the liberal antidote to Rush Limbaugh, Air America has been headquatered at Manhattan's WLIB.

But Radio blogger Brian Maloney reported over the weekend that WLIB was on the verge of evicting Air America some time soon. Maloney's credibility is bolstered by the fact that he broke the story last year that the lefty network had obtained a suspicious loan from a New York City Boys & Girls Club.

Mainelli says that the leading contenders to take over the WLIB lease are former Clear Channel exec Randy Michaels, who syndicates the new Radio One black-focused talk network that includes Rev. Al Sharpton.

Before Franken and Co. took over, WLIB was New York City's preeminent black talk station.

And while an Air America spokesperson says everthing is fine, the New York Sun reports that Franken's network "is refusing to address reports that it will be dropped by its New York flagship."

Also citing Maloney's coverage, the Sun says that litigation is likely between WLIB and Air America over the existing airtime lease - and notes that lefty network has recently lost affiliates in Phoenix, Ariz. and Missoula, Montana.

Air America was equally tightlipped over the rumored trouble when the Post checked in, with a spokeswoman saying only, "It's business as usual."
Posted by: Anonymoose || 03/08/2006 09:40 || Comments || Link || E-Mail|| [6468 views] Top|| File under:
Dems Delve Deeply into Data Mining
A group of well-connected Democrats led by a former top aide to Bill Clinton is raising millions of dollars to start a private firm that plans to compile huge amounts of data on Americans to identify Democratic voters and blunt what has been a clear Republican lead in using technology for political advantage.

The effort by Harold Ickes, a deputy chief of staff in the Clinton White House and an adviser to Sen. Hillary Rodham Clinton (D-N.Y.), is prompting intense behind-the-scenes debate in Democratic circles. Officials at the Democratic National Committee think that creating a modern database is their job, and they say that a competing for-profit entity could divert energy and money that should instead be invested with the national party.

Harold Ickes, an adviser to Sen. Hillary Rodham Clinton, is the man behind the Democrats' venture.

Ickes and others involved in the effort acknowledge that their activities are in part a vote of no confidence that the DNC under Chairman Howard Dean is ready to compete with Republicans on the technological front. "The Republicans have developed a cadre of people who appreciate databases and know how to use them, and we are way behind the march," said Ickes, whose political technology venture is being backed by financier George Soros. "It's unclear what the DNC is doing. Is it going to be kept up to date?" Ickes asked, adding that out-of-date voter information is "worse than having no database at all."

Ickes's effort is drawing particular notice among Washington operatives who know about it because of speculation that he is acting to build a campaign resource for a possible 2008 presidential run by Hillary Clinton. She has long been concerned, advisers say, that Democrats and liberals lack the political infrastructure of Republicans and their conservative allies. Ickes said his new venture, Data Warehouse, will at first seek to sell its targeting information to politically active unions and liberal interest groups, rather than campaigns.

As it stands now, the DNC and Data Warehouse, created by Ickes and Democratic operative Laura Quinn, will separately try to build vast and detailed voter lists -- each effort requiring sophisticated expertise and costing well over $10 million.

"From an institutional standpoint, this is one of the most important things the DNC can and should do. Building this voter file is part of our job," Communications Director Karen Finney said. "We believe this is something we have to do at the DNC. Our job is to build the infrastructure of the party."

In the 2003-2004 election cycle, the DNC began building a national voter file, and it proved highly effective in raising money. Because of many technical problems, however, it was not useful to state and local organizations trying to get out the vote. The pressure on Democrats to begin more aggressive "data mining" in the hunt for votes began after the 2002 midterm elections and intensified after the 2004 presidential contest, when the GOP harnessed data technology to powerful effect.

In 2002, for the first time in recent memory, Republicans ran better get-out-the-vote programs than Democrats. When well done, such drives typically raise a candidate's Election Day performance by two to four percentage points. Democrats have become increasingly fearful that the GOP is capitalizing on high-speed computers and the growing volume of data available from government files and consumer marketing firms -- as well as the party's own surveys -- to better target potential supporters.

The Republican database has allowed the party and its candidates to tailor messages to individual voters and households, using information about the kind of magazines they receive, whether they own guns, the churches they attend, their incomes, their charitable contributions and their voting histories.

This makes it possible to specifically address the issues of voters who, in the case of many GOP supporters, may oppose abortion, support gun rights or be angry about government use of eminent domain to take private property. A personalized pitch can be made during door-knocking, through direct mail and e-mail, and via phone banks.

This approach is designed to complement the broad-brush approach of television and radio advertising, which by its nature must be addressed to large, and often diverse, audiences.

Traditional get-out-the-vote efforts operated crudely, such as by canvassing neighborhoods in which at least 65 percent of residents voted for a particular party. It was often deemed too inefficient to focus on neighborhoods where the partisan tilt was less decisive, and it ran the risk of doing more to turn out the opposition's vote.

The advantage of data-based targeting is that political field operatives can home in on precisely the voters they wish to reach -- the antiabortion parishioners of a traditionally Democratic African American church congregation, for instance.

Consultants working for the Republican National Committee developed strategies to design messages targeting individual voters' "anger points" in the belief that grievance is one of the strongest motivations to get people to turn out on Election Day.

Under the direction of Bush adviser Karl Rove, the RNC and state parties repeatedly tested the voter file and different ways to contact voters to determine which were most effective at boosting turnout. "They were smart. They came into our neighborhoods. They came into Democratic areas with very specific targeted messages to take Democratic voters away from us," then-DNC Chairman Terence R. McAuliffe said after the 2004 contest. "They were much more sophisticated in their message delivery."

Ickes has quietly raised an estimated $7.5 million in start-up money for Data Warehouse. A prospectus said the company will need at least $11.5 million in initial capital.

In addition to Soros's support, Ickes has the financial backing of some of the wealthy participants in a new fundraising group called the Democracy Alliance. He and Quinn, who will be chief executive of Data Warehouse, have hired technology specialists from internet retailer Amazon.com and a Harvard-Massachusetts Institute of Technology computer project.

Quinn had worked on the voter file program under McAuliffe, but Dean brought in his own people after he took over in early 2005.
These included former Dean presidential campaign workers who formed a company called Blue State Digital, now under contract with the DNC.
Posted by: Bobby || 03/08/2006 06:04 || Comments || Link || E-Mail|| [6472 views] Top|| File under:
India-Pakistan
Law & Order KLV: Kite Law Violations
CSI Lahore is on the case...

Operations SSP Amir Zulfiqar Khan on Tuesday said the police would register cases under Section 109 of the Pakistan Penal Code (PPC) against owners of houses if people on their rooftops fire in the air or use chemical coated and sharp string, tandi and metal wire for flying kites. Addressing a special meeting, Khan said the police had arrested 721 people for selling and using prohibited kite flying material besides seizing a huge quantity of illegally material in a special campaign which started on March 5. He directed all divisional superintendents of police (SPs) to form special committees at the residential colony level with the cooperation of union council representatives. The Operations SSP also ordered formation of special teams of policemen in plainclothes at police station level to make videos of kite flying law violators so that these could be used as evidence in court. He said the police had sent the seized prohibited material to the court for permission to destroy it.
Posted by: Seafarious || 03/08/2006 00:51 || Comments || Link || E-Mail|| [6474 views] Top|| File under:
International-UN-NGOs
Annan's UN reform plans upset staff
The United Nations secretary-general has outlined a radical overhaul of UN procedures, recruitment and training, prompting protests by staff on proposed outsourcing from its New York headquarters. In a long-awaited report on management reform, Kofi Annan on Tuesday sought more financial oversight, simplified hiring and reporting procedures, staff buyouts and a modern information system. The reforms are estimated to cost $500 million. Annan said the shake-up was necessary because the UN had to cope with 80,000 peacekeepers and civilian staff in the field and its "regulations and rules do not respond to current needs".

His report is a direct result of scandals in the oil-for-food programme in Iraq and fraud in awarding contracts. "Just as this building, after 56 years of ad hoc repair and maintenance, now needs to be fully refurbished from top to bottom, so our organization, after decades of piecemeal reform, now needs a thorough strategic refit," Annan told the 191-member General Assembly in introducing the 33-page report.

The exercise, demanded by world leaders at a UN summit in September, would cost about $510 million: $280 million for improving staff conditions in the field; $120 million for information technology; $10 million for training and a possible $100 million for buyouts. In turn, UN officials believe they can save nearly as much through streamlining contract procurement and farming out projects, but gave few details.
Posted by: Fred || 03/08/2006 00:00 || Comments || Link || E-Mail|| [6466 views] Top|| File under:
Who's in the News
107
[untagged]
Bookmark
E-Mail Me
The Classics
The O Club
Rantburg Store
The Bloids
The Never-ending Story
Thugburg
Gulf War I
The Way We Were
Bio
Merry-Go-Blog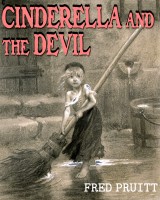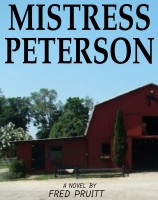 On Sale now!


A multi-volume chronology and reference guide set detailing three years of the Mexican Drug War between 2010 and 2012.

Rantburg.com and borderlandbeat.com correspondent and author Chris Covert presents his first non-fiction work detailing the drug and gang related violence in Mexico.

Chris gives us Mexican press dispatches of drug and gang war violence over three years, presented in a multi volume set intended to chronicle the death, violence and mayhem which has dominated Mexico for six years.
Click here for more information


Meet the Mods
In no particular order...


Steve White
Seafarious
Pappy
lotp
Scooter McGruder
john frum
tu3031
badanov
sherry
ryuge
GolfBravoUSMC
Bright Pebbles
trailing wife
Gloria
Fred
Besoeker
Glenmore
Frank G
3dc
Skidmark
Alaska Paul



Better than the average link...



Rantburg was assembled from recycled algorithms in the United States of America. No trees were destroyed in the production of this weblog. We did hurt some, though. Sorry.
3.238.180.255

Help keep the Burg running! Paypal: