-Short Attention Span Theater-
Ironic Obit
OLD FORT, N.C. (AP) - Daniel DeLaVergne, a whitewater kayaker who paddled one of North America's most dangerous rivers in less than 10 hours, died Wednesday after being hit by a train. He was 29...


There was just something terribly 'Zen' about this obit.
Posted by: Anonymoose || 03/12/2006 00:00 || Comments || Link || E-Mail|| [6504 views] Top|| File under:
Africa Subsaharan
Zimbabwe Inflation Soars to All-Time High
HARARE, Zimbabwe (AP) - Yearly inflation soared to an all-time high of 782 percent in Zimbabwe, the former breadbasket of southern Africa whose economy collapsed from years of complete total mismanagement, corruption, theft and avarice drought and the government-backed seizure of thousands of white-owned commercial farms.

Prices rose 27.5 percent during the month of February alone, and the average family of five needed about $90 just to meet basic food needs, far above average earnings, state radio said Saturday. Trade unions say those still formally employed - about 20 percent of the work force - earn about $55 a month. Workers on formerly white-owned commercial farms, by contrast, earn as little as $3 a month from their employers, many of them beneficiaries of President Robert Mugabe's "fast track" land redistribution.

In 2001, $1 was equal to 55 Zimbabwean dollars. In 2003, $1 equaled 700 Zimbabwean dollars, and in 2005 $1 equaled 15,000. Today, $1 is equal to 99,000 Zimbabwean dollars.

The nation is suffering its worst economic crisis since independence from Britain in 1980 - when $1 equaled two Zimbabwean dollars - with acute shortages of food, gasoline, medicines and other essential imports. The U.S. ambassador to Zimbabwe said in November that gross government mismanagement and corruption have reversed a half-century of progress in six years.


And Bob hasn't missed a meal.

The Central Statistical Office said inflation was 782 percent for the 12 months that ended in February. Moffat Nyoni, acting director of the government-run Statistical Office, said prices of food and nonalcoholic beverages rose 824 percent during that time.

State radio predicted that inflation would fall to 200 percent annually by the end of the year after a "bumper harvest by new farmers," but an all-party parliamentary committee warned before the November start of this season's rains that production would be at an all-time low due to shortages of diesel, seed, fertilizer, chemicals, functioning farm machinery and skilled labor. Farmworkers of Malawian, Zambian or Mozambican descent have been forced to return to their parents' and grandparents' countries of origin following eviction by Mugabe's land recipients.
Posted by: Steve White || 03/12/2006 00:00 || Comments || Link || E-Mail|| [6470 views] Top|| File under:
Fidel Sees Free Speech in Action
Hat tip to Mrs. Bobby


Security workers confiscated posters from fans at the World Baseball Classic on Friday, the day after an anti-Castro sign appeared in the stands of a Cuba-Netherlands game, provoking an international incident. The controversy has escalated with the velocity of a major league fastball since a spectator on Thursday raised a sign saying "Down with Fidel" behind home plate — an image beamed live to millions of TV viewers, including those in Cuba.

Local organizers of the tournament responded Friday by banning posters of a political nature. Private security officials confiscated all posters from spectators entering Hiram Bithorn Stadium for the Cuba-Puerto Rico game, including one showing a Puerto Rican player hitting a baseball that bore the image of Fidel Castro's head. But a top police official said his officers would not enforce the ban. "I have been clear that here there is freedom of expression and the police of Puerto Rico will not interfere at any time with any type of expression," Puerto Rico Police Chief Pedro Toledo said.

At the game Thursday, the top Cuban official at the stadium in San Juan rushed to confront the man with the sign. Puerto Rican police quickly intervened and took the Cuban official — Angel Iglesias, vice president of Cuba's National Institute of Sports — to a nearby police station where they lectured him about free speech. "We explained to him that here the constitutional right to free expression exists and that it is not a crime," police Col. Adalberto Mercado was quoted as saying in the Puerto Rican newspaper El Nuevo Dia.

The brouhaha gathered steam when Cuba's Communist Party newspaper, Granma, called the sign-waving "a cowardly incident." Cuba's Revolutionary Sports Movement exhorted Cubans to demonstrate in Havana, saying U.S. and Puerto Rican authorities were involved in "the cynical counterrevolutionary provocations."

One of the protesters who showed up in front of the U.S. diplomatic mission in Havana bore a sign that said: "Down with Bush." Star Cuban athletes were among hundreds of protesters. An official Cuban communique urged the Cuban team to "respond to the provocations with hits, home runs, strikes, outs."

The Cubans considered withdrawing from the tournament because of "the lack of security and respect" but decided to remain after Puerto Rican promoters made guarantees, the Cuban Baseball Federation said in a statement without elaborating. Enrique said that during the warmup before the game, he flashed another sign denouncing Castro — this one saying, "Baseball players yes, Tyrants no" — to the Cuban leader's son, Tony Castro. Tony Castro is the Cuban team doctor. "He looked down and kept walking and I shouted, 'Eso es para tu papa (That is for your dad)," Enrique said, according to the account in the Web site.

Mercado said the spectator, and a second one who also waved signs, had tickets for the section behind home plate, but had moved out of their seats closer to TV cameras. Cuban state TV was showing the ESPN signal and the anti-Castro signs were briefly visible on television in Cuba.
Posted by: Bobby || 03/12/2006 00:00 || Comments || Link || E-Mail|| [6478 views] Top|| File under:
China-Japan-Koreas
7th round of India-China boundary talks get under way
Chinese Vice-Foreign Minister and Special Representative on boundary talks with India Dai Bingguo called on Prime Minister Manmohan Singh on Saturday morning ahead of his meeting with his Indian counterpart, M.K. Narayanan, at Hyderabad House here.

Speaking in the Lok Sabha, the Prime Minister said after his meeting with Mr. Dai that India's relations with China were both stronger and warmer. "Even today our two Special Representatives are discussing the issues of boundary settlement."

Mr. Narayanan and Mr. Dai held formal talks for about one-and-a-half-hours. The talks, spread over three days, will shift to Kottayam in Kerala on Sunday and Monday.

Seventh round

This is the seventh round on the boundary question between the Special Representatives. As is the practice, a statement recording the fact that the talks took place will be issued after the discussions are over.

In a bid to build trust, neither the Indian nor Chinese side has said anything on the nature of discussions since the mechanism of Special Representatives was set up in June 2003.

Earlier in the week, PTI quoted a Chinese Foreign Ministry spokesman as saying in Beijing, "China believes that as long as the two sides proceed forward and conduct patient, thorough and friendly consultations in the spirit of mutual understanding and mutual accommodation, we can find a fair and reasonable framework acceptable to both sides so as to lay the foundation for the final settlement of the boundary issue."
Posted by: john || 03/12/2006 10:18 || Comments || Link || E-Mail|| [6480 views] Top|| File under:
China issues human rights record of US
rest at link
Following is the full text of the Human Rights Record of the United States in 2005, released by the Information office of China's State Council Thursday.
The Human Rights Record of the United States in 2005

The Information Office of the State Council of the People's Republic of China March 9, 2006

On March 8, the U.S. Department of State, posing once again as "the world's judge of human rights," released its Country Reports on Human Rights Practices for 2005. As in previous years, the State Department pointed the finger at human rights situations in more than 190 countries and regions, including China, but kept silent on the serious violations of human rights in the United States. To help people realize the true features of this self-styled "guardian of human rights," it is necessary to probe into the human rights abuses in the United States in 2005.

I. On Life and Security of Person

For a long time, the life and personal security of people of the United States have not been under efficient protection. American society is characterized with rampant violent crimes. Across the country each year, 50,000 suicides and homicides are committed (Va.Violent Deaths Are Mostly Suicides, The Washington Post, October 12, 2005).

The U.S. Justice Department reported on Sept. 25, 2005 that there were 5,182,670 violent crimes in the United States in 2004. There were 21.4 victims for every 1,000 people aged 12 and older, which amounts to about one violent crime victim for every 47 U.S. citizens (Crime Rate Remains at 2003 Level, Study Says, The Washington Post, September 26, 2005).
Posted by: john || 03/12/2006 00:00 || Comments || Link || E-Mail|| [6473 views] Top|| File under:
Down Under
Ban remains on uranium sales to India: Downer
Australia will maintain its ban on uranium exports to India and other countries which have not signed the Nuclear Non-Proliferation Treaty, Foreign Minister Alexander Downer has said. His comments dashed hopes in New Delhi that the stance could be softened to help India meet soaring energy demand.

Mr Downer said he would not change Australia's 30-year-old policy of not exporting uranium to treaty non-signatories. "There's no basis at this stage for us changing that policy now," he said on ABC-TV. "We don't have any intention at this stage to change our policy in relation to uranium exports to those three countries, which are India, Pakistan and Israel, that haven't signed the Nuclear Non-Proliferation Treaty," he added.

India's request to buy uranium from Australia, which has almost half the world's known resources, followed a landmark deal between India and the United States on civil nuclear energy, reached during a visit by U.S. President George Bush in early March. Australian Prime Minister John Howard, during his own visit to India last week, made positive noises about the U.S. agreement and left officials upbeat on the prospect of expanding a nuclear energy industry which accounts for just three percent of output.

Mr Downer said he was still keen to see the finer details of the U.S.-Indian nuclear technology trading agreement.
Posted by: Oztralian || 03/12/2006 08:11 || Comments || Link || E-Mail|| [6468 views] Top|| File under:
Turkish living standards rising with economic stability
It is still too early to start celebrating increases in the living standards of every Turk, but the latest figures clearly show less misery and despair at an aggregate level.

Measures of poverty known as misery indices have declined to the lowest levels in decades, according to a report issued yesterday by investment bank Morgan Stanley. The first misery index was developed by Ronald Reagan Arthur Okun, based on the sum of inflation and unemployment rates, and won acceptance as a simple gauge to evaluate macroeconomic progress. A combination of higher unemployment and inflation rates shows deterioration in economic performance and a corresponding increase in social affliction.

In Turkey's case, inflation dropped from an average of 77.5 percent in the 1990s to single-digits; coupled with a gradual rise in the labor market, the misery index has shown a sustained improvement in the post-crisis period.

An alternative, more comprehensive misery index better assesses the effectiveness of economic policies in improving living standards. The alternative version consists of public-sector borrowing requirement, interest rates and output growth along with inflation and jobless rates, and presents a more striking improvement. Most of this correction is due to fiscal consolidation, disinflation and interest-rate compression, but even the unemployment rate, after increasing from 5.5 percent in 2000 to the post-crisis peak of 12.3 percent, declined to 10.3 percent last year.

The most recent figures show a number of buoyant signs, including robust employment growth in all sectors except agriculture. The total number of people with jobs grew by 1.2 percent year-on-year to 22 million last year, but non-farm employment surged by 12.0 percent, from 65.2 percent of total employment in 2004 to 70.5 percent last year.
Posted by: lotp || 03/12/2006 00:00 || Comments || Link || E-Mail|| [6476 views] Top|| File under:
Ukraine's hardman back to wreck orange revolution
LESS than 15 months after he was forced from power by crowds of pro-democracy protesters, a former communist hardliner is finalising his plans to end Ukraine's orange revolution. Viktor Yanukovich, 55, the former prime minister whose presidential campaign in 2004 ended in humiliation when he stepped down amid allegations of electoral fraud, is expected to win the largest number of votes for his party when Ukraine elects a new parliament later this month.

His astonishing comeback has severely undermined the authority of Viktor Yushchenko, 52, the embattled pro-western president and hero of the orange revolution. Yanukovich has promised to steer Ukraine away from the West and back into Russia's sphere of influence. "I have no doubts whatsoever that we will win these elections," said a tanned and buoyant Yanukovich at his party headquarters in Kiev.

"The orange revolution has long been over. It was a populist coup staged by people who made a lot of empty promises and brought Ukraine to the brink of catastrophe. Yushchenko's policy towards Russia is not in our national interest and in the eyes of the people the concept of EU membership has been discredited. As for Nato, Ukraine isn't ready to join it."

According to the latest polls, Yanukovich's Party of Regions could win more than 30% of the vote on March 26. Our Ukraine, Yushchenko's party, is expected to get no more than 20%. It could be overtaken by the party of Yulia Timoshenko, 46, the president's charismatic former ally. He sacked her as prime minister last September and has since accused her of corruption, a claim she denies. At stake are Yushchenko's survival as a political force and the future of the orange revolution he led with Timoshenko.


Under constitutional changes introduced on January 1, parliament rather than the president now chooses the prime minister, most of the government and the regional leaders. Without a majority in the country's 450- seat parliament, Yushchenko, whose personal approval rating has plummeted by 50% in a year, will be leader only in name. He may face a painful choice between forming a coalition with Yanukovich or Timoshenko. Worse still, he risks seeing them unite against him.

The prospect of Yanukovich's return to the forefront of Ukrainian politics has filled supporters of the orange revolution with dread. It has also dismayed western governments which were quick to support Yushchenko when he challenged the authoritarian regime of Leonid Kuchma, the former president who was close to Moscow. "The country is going from crisis to crisis," said Yanukovich. "People look back now and see that under my leadership things were much better than they are now. I predicted that the revolution was just pure populism and people now see that I was right."

Yanukovich has opposed moves by Yushchenko's government to re-privatise companies which were sold off cheaply by the state under Kuchma. Yanukovich is close to some of Ukraine's most powerful oligarchs, especially Rinat Akhmetov, the country's richest man. There are fears that Yanukovich's comeback could herald a return to the corruption of the Kuchma era. It was during Yanukovich's time as prime minister that the state sold Ukraine's largest steel plant to a consortium led by Akhmetov and Kuchma's son-in-law for $811m, even though a foreign bidder had offered $1.5 billion. After the orange revolution the plant was renationalised and put up for sale again. It fetched $4.81 billion.

Such high-profile initiatives have failed to halt the decline of Yushchenko's public standing. Protesters who braved sub-zero temperatures for two weeks to force Yanukovich out lament promises made by Yushchenko during the peaceful uprising that have since been betrayed.

The president's difficulties have been compounded by the state of Ukraine's stagnant economy. Having been seen as decisive and brave during the revolution, Yushchenko looked weak and indecisive earlier this year during a row with Moscow over gas prices which led to supplies being temporarily cut off. "Few politicians in the world enjoyed Yushchenko's popularity," said Oleg Zvarych, a driver who took part in the revolution. "As for Yanukovich, I thought we had seen the last of him. His comeback is too depressing for words."
Posted by: Steve White || 03/12/2006 00:00 || Comments || Link || E-Mail|| [6477 views] Top|| File under:
Home Front: Politix
Daschle May Run for President (on Amnesia Party)
Former Senate Democratic leader Tom Daschle, accusing the GOP of spreading a message of fear, says he is considering a 2008 presidential bid.

"I haven't ruled anything out or anything in at this point," Daschle said in an interview Saturday night after a hometown dinner in his honor.

"I'm encouraged by the strong support many people have voiced for my candidacy around the country and in South Dakota. I'll make a decision at some point later on this year," he said.

Daschle said President Bush and Republicans have overemphasized the importance of the war on terror, and he said the U.S. is no safer now than it was before the Iraq invasion.


Posted by: Captain America || 03/12/2006 16:49 || Comments || Link || E-Mail|| [6480 views] Top|| File under:
PA gov loses it - seizes reporter's recorder during interview
Gonna be an interesting election year in my old home state. Could Rendell become a real liability for the Dems in this purple state? excerpt:

An angry Gov. Ed Rendell took a tape recorder away from a newspaper reporter during an impromptu interview this week, refusing to give it back for several minutes, according to the paper. ...

Rendell has been involved in other confrontations with reporters, including grabbing the neck of a Philadelphia Inquirer reporter in May 1994 when he was the city's mayor. Philadelphia Daily News columnist Gar Joseph, in a Friday item entitled "Rendell 6, reporters 0," cites five other alleged physical confrontations with reporters from the Inquirer or Daily News.

In February 1999, the Daily News also reported that Rendell grasped a reporter's notebook after becoming angry during an interview.


Posted by: lotp || 03/12/2006 09:35 || Comments || Link || E-Mail|| [6471 views] Top|| File under:
Home Front: WoT
Union corruption and the ports
NEW YORK - Justice Department lawyers warned eight months ago that a nefarious element had infiltrated important East Coast ports, but they weren't talking about terrorists or Arab shipping companies.


Yeah, um, who are they talking about?


They were talking about the mafia.


Absolute shock!!


In a civil suit filed in July, prosecutors accused the International Longshoremen's Association, the 65,000-member union that supplies labor to ports from Florida to Maine, of being a "vehicle for organized crime" on the waterfront. Packed with tales of corruption, embezzling and extortion, the complaint accused union executives of being associates of the Genovese and Gambino crime families.


So, are we going to pass legislation that prevents the unions from working the docks?
Posted by: Clolush Glirt7201 || 03/12/2006 00:00 || Comments || Link || E-Mail|| [6478 views] Top|| File under:
Science & Technology
3 girls dead. bird flu or bird flu panic?
Two girls have died in Georgia during in the two days and parents of their fellow schoolers suppose the victims had bird flu.

7-year-old girl died after physicians were unable to save her, Interfax news agency reported. The official verdict was acute pneumonia. Two days before, a 12-year-old girl who studied at the same school in the Georgian capital of Tbilisi, died of the same disease.

Georgian Health Ministry officials refute the reports that the girls could had contracted bird flu saying that no virus of this infection had been found in the victims' blood.

Earlier, a girl died in Azerbaijan after being hospitalized for bird flu-like symptoms. However, the health ministry declined to reveal official cause of death.
Posted by: Anonymoose || 03/12/2006 20:05 || Comments || Link || E-Mail|| [6491 views] Top|| File under:
Southeast Asia
Thailand warns of unusual underwater tremors
BANGKOK - Thailand warned Saturday of a series of unusual underwater earthquakes in the Andaman Sea, urging caution along its southern coast where the tsunami hit in 2004. The National Disaster Warning Center said that between March 9 and11 it had detected 31 quakes ranging in magnitude from 4.0 to 5.3 near the Andaman Islands, some 500 kilometers (300 miles) east of the southern Thai province of Ranong.

The epicenters have been in an area where underwater volcanoes sometimes erupt along a fault line, it said in a statement. "It could cause a major eruption of underwater volcanoes, and that could trigger a tsunami that would damage Thailand," the statement said.

Did someone start the warmup on the Halliburton Zionist Underwater Earthquake Machine again?
Posted by: Steve White || 03/12/2006 00:00 || Comments || Link || E-Mail|| [6467 views] Top|| File under:
Syria-Lebanon-Iran
Iranian Gov't to look into issue of youth unemployment
President Mahmoud Ahmadinejad said that his government was determined to put priority to solving the problem of unemployed youth in the country. Ahmadinejad, who arrived in Poldokhtar city Thursday morning on the second day of a two-day visit of this western province, made the remark while addressing local officials and residents of the city.



Big problem for Iran. The Iranian government officially (CIA factbook) estimated 2004 national unemployment at 11.2%.

But a 2004 report commissioned by Iran's Management and Plan Organization put the total national unemployment rate at 13.2%, and predicted if the level held up, the jobless rate among the 15-29 age group would reach 52% by 2006. Another 2004 report put unemployment at 34% among 15-24 year olds.
Posted by: Pappy || 03/12/2006 11:30 || Comments || Link || E-Mail|| [6477 views] Top|| File under:
World's biggest fish meat ball cooked in Iran
The world's biggest fish meat ball was prepared and cooked in this northwestern provincial capital, it was reported Saturday.


Wonder if it was 'nuked'?

Some 15 cooks worked for 48 consecutive hours to cook a 20kg fish meatball in the one-day seafood festival held at the Tabriz International Exhibition fairgrounds here on Friday, a provincial official told IRNA.

Potatoes, onion, spices, oil, barberry and seed leaf were mixed with the Fitofag fish to make a gigantic meatball, the head of Public Relations at Tabriz Fisheries, Soheila Karimi, noted. The deliciously cooked fish meatball was distributed among some 4,000 people residing in the city.

The one-day sea food exhibition held Friday in Tabriz was aimed at encouraging consumption of seafood for good health by people in this northeastern city which is far from any river, lake or sea. The city of Tabriz is famous in the country for its meatball cooked the traditional way. Earlier this year the world's biggest omelet and shrimp pizza were cooked on the southern island of Kish and in Tehran, respectively.


"Coming soon to Food Network..."
Posted by: Pappy || 03/12/2006 00:00 || Comments || Link || E-Mail|| [6478 views] Top|| File under:
Home Front: Culture Wars
Bennish to return to the classroom
ScrappleFace
(2006-03-11) — As part of the federal 'No Child Left Behind' mandate, Colorado high school geography teacher Jay Bennish will return to the classroom Monday to receive additional instruction in history and politics from 16-year-old student Sean Allen.

"We can't give up on him now," said President George Bush, whom Mr. Bennish had compared with Nazi dictator Adolph Hitler. "We can't let the soft bigotry of low expectations prevent Jay Bennish from getting the education he so desperately needs."

Mr. Bennish, who was placed on paid administrative leave during the probe of his anti-American classroom rant, said he's "excited to get back to the place where the learning never stops."

On the tape of a world geography lecture, Sean Allen can be heard asking his teacher questions.

"I employ the Socratic method," the sophomore said, "hoping that questions will open his mind to receive facts and get him to think critically. I'm eager for Mr. Bennish to return to the classroom. We have so much work to do, and there's so little time."
Posted by: Korora || 03/12/2006 00:00 || Comments || Link || E-Mail|| [6478 views] Top|| File under:
Who's in the News
82
[untagged]
Bookmark
E-Mail Me
The Classics
The O Club
Rantburg Store
The Bloids
The Never-ending Story
Thugburg
Gulf War I
The Way We Were
Bio
Merry-Go-Blog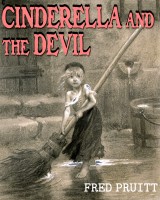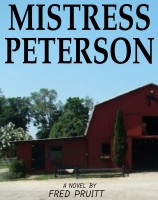 On Sale now!


A multi-volume chronology and reference guide set detailing three years of the Mexican Drug War between 2010 and 2012.

Rantburg.com and borderlandbeat.com correspondent and author Chris Covert presents his first non-fiction work detailing the drug and gang related violence in Mexico.

Chris gives us Mexican press dispatches of drug and gang war violence over three years, presented in a multi volume set intended to chronicle the death, violence and mayhem which has dominated Mexico for six years.
Click here for more information


Meet the Mods
In no particular order...


Steve White
Seafarious
Pappy
lotp
Scooter McGruder
john frum
tu3031
badanov
sherry
ryuge
GolfBravoUSMC
Bright Pebbles
trailing wife
Gloria
Fred
Besoeker
Glenmore
Frank G
3dc
Skidmark
Alaska Paul



Better than the average link...



Rantburg was assembled from recycled algorithms in the United States of America. No trees were destroyed in the production of this weblog. We did hurt some, though. Sorry.
3.235.140.84

Help keep the Burg running! Paypal: