-Short Attention Span Theater-
Train Killed Deaf Beauty Queen As She Was Text-Messaging
AUSTIN, Texas -- Austin police now say the reigning Miss Deaf Texas was killed by a freight train apparently while text-messaging family and friends on her cell phone. Tara Rose McAvoy, 18, was killed Monday while walking along the Union Pacific tracks in South Austin. Police said she apparently was walking from her family's home to her mother's workplace when she was hit. McAvoy was to represent Texas at the Miss Deaf America pageant this summer in Palm Desert, Calif.

Police said the train's crew spotted her and sounded the locomotive's horn, but got no response. The lead locomotive's snowplow -- which extends 16 inches from either track -- clipped McAvoy, killing her. Police said her family said they'd never known her to walk along those tracks before. Gene Mirus is a deaf studies instructor at Gallaudet, which is the nation's leading university for the hearing-impaired. He told the Austin American Statesman that many deaf people who think they can detect approaching trains by their vibrations are mistaken.
Posted by: ryuge || 03/15/2006 19:18 || Comments || Link || E-Mail|| [283 views] Top|| File under:
No more "24" for you, kid
A 3-year-old boy shot his mother in the knee with a 9mm handgun he had found under a couch cushion over the weekend, police said. It was the second time the boy had handled the gun on Sunday.

"Jack Junior, I told you to leave that alone."

The mother had taken the gun away from the child and removed the bullets apparently overlooking one in the chamber and put the weapon back on the couch. When the boy picked the gun up a second time, it fired. "It appears to be accidental," said St. Paul police spokesman Pete Crum.

Or he was trying to get Mom to tell him where the canisters of nerve gas cookies are hidden....

The woman was taken to Regions Hospital, with non-life-threatening injuries. "It could have been much more tragic had the child shot himself or hit the woman in a more vital area," Crum said. The boy was put in the care of his father.

Two suggestions. (1) Keep the kid away from Mom's for now. (2) When he reaches the age of 7, make sure he takes the NRA safety course. Okay, (3) Start him with a .22. Shoot 'n See targets make a great stocking stuffer at XMAS, too.
Posted by: Steve || 03/15/2006 10:48 || Comments || Link || E-Mail|| [271 views] Top|| File under:
Viruses can taint radio frequency ID tags
THE NEW YORK TIMES



A group of European computer researchers has demonstrated that it is possible to insert a software virus into radio frequency identification tags, part of a microchip-based tracking technology in growing use in commercial and security applications.

In a paper to be presented today at an academic computing conference in Pisa, Italy, the researchers plan to demonstrate how it is possible to infect a tiny portion of memory in the chips that is frequently large enough to hold only 128 characters of information.

Until now, most computer security experts have discounted the possibility of using such tags, known as RFID chips, to spread a computer virus because of the tiny amount of memory on the chips.



WE'RE D....
Posted by: Carmine || 03/15/2006 00:00 || Comments || Link || E-Mail|| [288 views] Top|| File under:
Whores di combat: Prostitutes to hunt down serial killer
EFL


Women involved in prostitution in Daytona Beach, Fla., have reportedly armed themselves and are searching for a serial killer behind the slayings of three residents. "Rather than run from the man police labeled a serial killer, streetwalkers here in Daytona Beach along Ridgewood Avenue say they are seeking the serial killer out," Local 6 reported Tarik Minor said. "They believe the man responsible for murdering three women here is someone they have come in contact with."

"We will get him first," streetwalker Tonya Richardson said. "Yeah, we are going to get him first. When we find him, he is going to be sorry. It is as simple as that." Richardson said she and other women are carrying weapons on the streets after Laquetta Gunther, Julie Green and Iwana Patton were found dead in the city. "I carry a switch blade with me now," Richardson said. "Everyone else does now too."

"We will get him first," streetwalker Tonya Richardson said. "Yeah, we are going to get him first. When we find him, he is going to be sorry. It is as simple as that." The women are apparently teaming up and promising their own kind of justice.

Last week, a Florida Department of Law Enforcement criminal profiler said a serial killer committed the three unsolved murders. Special Agent Tom Davis said he believes the suspect is a male who targeted the three victims because of other stressors in his life, according to a police statement. No evidence so far indicates any of the women was taken against her will, according to the report.


But I'll bet being killed was against their wills.



In recent days, local ministers have also hit Daytona streets warning prostitutes about the killer. "We are asking them to buddy up," Street ministry spokeswoman Denise Horsman said. "To stay in lighted areas and get off the street if they can. If they can't, to do anything they can."

Posted by: Sninenter Chomock3996 || 03/15/2006 00:00 || Comments || Link || E-Mail|| [291 views] Top|| File under:
Arabia
20 killed in Saudi Arabia after drinking cologne
As many as 20 people died after drinking poisoned cologne in the cities of Mecca, Taif, Medina and Riyadh, the Saudi newspaper Okaz reported on Wednesday. The paper said 40 other people were also admitted to hospital, some in critical condition. The authorities carried out inspections to find the poisoned cologne, as large quantities of it have already been sold. The poisoned cologne can inflict a wide range of damage, including migraines, nausea, vomiting, severe stomach and back pains and infection of the pancreas. It also causes malfunctions in the nervous and respiratory systems, the paper said.

But it leaves your breath minty fresh

Saudi Arabia, which applies a strict interpretation of Islamic law, bans alcohol. Some people drink cologne in the kingdom as a substitute for alcohol.

Posted by: Steve || 03/15/2006 08:27 || Comments || Link || E-Mail|| [272 views] Top|| File under:
Caribbean-Latin America
Mexico announces major new oil find
President Vicente Fox climbed aboard a drilling platform in the Gulf of Mexico on Tuesday to formally announce a new deep-water oil discovery he said could eventually yield 10 billion barrels of crude oil.

An exploratory well dubbed Noxal 1 was drilled at a depth of 3,070 feet below the water, and is seeking a depth of 13,125 feet.

"With Noxal we will begin a new era of oil exploration in our country," Fox said aboard the "Ocean Worker 6 Britania" platform.

Government estimates say the find could exceed reserves at the giant offshore field Cantarell, Mexico's largest oil field, which has seen its production decline but is still expected to yield 1.9 million barrels a day this year.

Luis Ramirez, chief executive of Mexico's government-run oil monopoly Petroleos Mexicanos, or Pemex, said Noxal is the fourth deep-water well explored by Pemex.

Ramirez said that while production tests will be conducted in coming weeks, "evidence found is sufficient to infer potential reserves to be discovered that could reach 10 billion barrels of crude oil equivalent."

"This number, compared with annual production of 1.6 billion barrels of crude, shows its strategic importance," Ramirez said, adding that crude oil production at Noxal likely won't begin for eight to 10 years.

Fox said his administration has invested more than $6.3 billion in exploration in the last five years. Pemex expects the new find to offset further production declines at Cantarell expected in coming years.

Pemex contracted a private company to drill the well. The fastest way to get the oil out would be by Pemex forming alliances with companies that have the deep-water technology. However, current laws forbid private companies from exploration and production activities in Mexico except under contract to Pemex.

The Fox administration has been attempting to ease foreign investment restrictions in the state-run energy sector. But those efforts have been blocked in Congress.

Pemex produced 3.33 million barrels a day of crude oil last year, of which it exported 1.82 million barrels. This year, the company expects to raise production to about 3.42 million barrels a day.
Posted by: lotp || 03/15/2006 09:18 || Comments || Link || E-Mail|| [292 views] Top|| File under:
Caucasus/Russia/Central Asia
U.S. Using Bird Flu as Biological Weapon
The leader of the Russian Communist Party has said the outbreak of bird flu in a number of European countries including Russia is a plot by the United States. "It's strange that not a single duck has yet died in America —- they are all dying in Russia and European countries. This makes one seriously wonder why," Gennady Zyuganov was quoted by UPI as saying.

Gee, could it have anything to do with the Pacific and Atlantic oceans????

The Communist leader said that he learned all about biological warfare during his time in the army. "I tested all kinds of war gases at a range myself," he said. Asked whether he believes the bird flu outbreak could be a deliberate attack by the United States, Zyuganov said: "I not only suggest this, I know very well how this can be arranged. There is nothing strange here."

Da, we Soviet communist officials are just as savvy and powerful as those damnd imperialist running dog Americans.
Posted by: Steve || 03/15/2006 08:13 || Comments || Link || E-Mail|| [271 views] Top|| File under:
China-Japan-Koreas
North Korea....the Musical?
EFL...not likely to become a major Hollywood picture. It would harsh somebody's mellow...
As far as musicals go, seeing people break into song on subjects such as starvation and public executions in North Korea may be one of the most unlikely concepts for stage entertainment in several years. Producers held a preview in Seoul on Tuesday of the musical called "Yoduk Story" that features goose-stepping North Korean soldiers and deprived prisoners wondering if they can survive into the next day.

The musical is about a North Korean woman's fall from a dancing revolutionary hero to a tortured inmate along with her family at Yoduk prison camp, where she bears a guard's child, and learns to forgive her brutal captors. Songs in the musical include "You are just like germs" and "All I want is rice". The producers hope audiences can find beauty in the misery of life in the prison camps.

Some of South Korea's top movies have been spy thrillers where agents from the two Koreas overlook their political differences and begin to bond, or sentimental stories about families ripped apart by the political divide. But "Yoduk Story" writer, director and North Korean refugee Jung Sung-san says South Korean audiences have never really gotten a taste of the atrocities committed at the notorious political prisons in the North he was lucky enough to escape after three months. "This is not somebody else's business. This is happening just a few hours from here," Jung told reporters. "We want to convey the reality of what is happening."

Rights groups have criticized South Korea for not pressing North Korea hard enough on human rights, while Seoul said it prefers to ignore it and hope it goes away on its own quiet diplomacy with the North on the sensitive subject.

The show opens to the public on Wednesday for a 19-day run. Jung, who said he put one of his kidneys up for collateral to borrow money from a loan shark to stage the 700-million won ($714,000) production, believes he can make enough money to repay the debt and pay the cast and crew.
Hmm...Alan Rickman doesn't believe in "My Name is Rachel Corrie" that much....freakin' wuss.
Jung, 37, from a relatively privileged background, was arrested for listening to a South Korean broadcast on the radio, a minor infraction for people in his class, but discipline had been tightened after the unexpected death of the communist leader, Kim Il-sung, in 1994. Jung said the South Korean government did not try to hide its unease about the production, at one point sending out agents to try to coerce him into abandoning the project.


The guy put up a kidney as collateral to a loan shark....and they think "friendly persuasion" is going to make him change his mind?


South Korean officials have said Jung has the right to free speech and they do not censor theatrical productions. South Korea has seen its ties with the North improve rapidly since a unprecedented and unrepeated summit of the two Korea's leaders in 2000.
Posted by: Desert Blondie || 03/15/2006 05:49 || Comments || Link || E-Mail|| [445 views] Top|| File under:
South Korean president accepts PM's resignation
South Korean President Roh Moo-Hyun on Tuesday accepted the resignation of his prime minister over a round of golf that sparked allegations of influence-peddling. "President Roh expressed his intention to accept the ruling Uri Party's request" for the resignation of Prime Minister Lee Hae-Chan, said presidential spokesman Kim Man-Soo. "President Roh will not hurry to name the prime minister's successor," he said, adding that Deputy Prime Minister Han Duck-Soo would act as prime minister until then.
Posted by: Fred || 03/15/2006 00:00 || Comments || Link || E-Mail|| [326 views] Top|| File under:
Down Under
Aust. & U.K Fighter purchase off if Stealth secrets not shared
AUSTRALIA is threatening to reconsider its $12 billion commitment to buy up to 100 joint strike fighters unless the US agrees to share the secrets of the planes' Stealth technology.

In a dramatic escalation of the stakes over the US-led JSF program, the head of the Australian Defence staff in Washington told the powerful US Senate Armed Services Committee that Australia needed access to the technology to support the new-generation war planes.

Rear Admiral Raydon Gates said that if Australia did not win that access to information such as software codes to be able to service the fighters, Canberra's involvement was in doubt.

"Guaranteed access to necessary JSF data and technology to allow Australia to operate and support the JSF will be required before we join the next phase of the project," Admiral Gates told the committee, which is conducting two days of hearings into the JSF. Admiral Gates said if the issue was not resolved it would also have ramifications for future joint combat operations with the US.

Canberra has already expressed concern about the technology-transfer issue.

But Admiral Gates's warning adds weight to a diplomatic row that is disappointing US allies who are partners in the JSF - particularly Britain, the US's biggest partner in the development, which also wants access to the technology.

Australia is slated to spend $12billion buying up to 100 of the F-35s, which are due for delivery about 2012 to 2014 to replace its ageing F-111 and F/A-18 fleet.

It would be the biggest military procurement in Australia's history and central to Australia's defence capability for the next 30 years.

But Admiral Gates said that "overly restrictive access to United States technology could have numerous negative consequences for both of us". He said this included "forcing Australia to acquire systems elsewhere" as well as threatening the inter-operability of the warplanes in allied assaults.

He added it would "limit operational capability of Australian forces alongside US forces, and reduce the level of co-operative technological development between our governments and industries".

Admiral Gates told the senators that Australia was still committed to the JSF program as a "key element of our future defence capability, both for the defence of Australia and to contribute to future coalition operations (but) let me stress our ongoing success in terms of operations and co-operative projects, such as the JSF, are subject to timely access to necessary technology and data".

He said this kind of access was "essential for successful coalition operations, including our ongoing co-operation in Afghanistan and Iraq".

Canberra says negotiations with the Pentagon are being conducted with goodwill, with sign-off on the next phase of the JSF program due in September. But the US Congress and aircraft-maker Lockheed Martin are resisting the transfer of technology. They fear handing over the keys to the closely guarded Stealth aircraft evasion systems, particularly to industrial competitors.

Without a transfer, Australia and other JSF partners would become beholden to Lockheed Martin specialists after every sortie of the warplanes in order to work through any technology issues. Australia expects there should be a domestic capability.

The senators were told that letters between US Defence Secretary Donald Rumsfeld and then defence minister Robert Hill in 2002, when Australia joined the project, spelt out an understanding over the technology-transfer issue.

Outside the hearing, Admiral Gates played down the threat of Australia withdrawing from the program but said the technology issue was a "major concern for us", saying it "was largely about our ability to support the aircraft". He remained "confident of a good outcome".

Britain's Defence Procurement Minister, Paul Drayson, who also attended yesterday's hearing chaired by Republican John Warner, told the committee: "We are approaching important decisions that will impact on both UK and US military capability for a generation."

Lord Drayson said the US needed to understand that a mutual commitment to the JSF was dependent on Britain having "the operational sovereignty that we require".

He also told reporters that Britain's ability to buy the next-generation fighter was at risk.

"We should be absolutely clear about what our bottom line is on this matter ... we will not be able to purchase the aircraft," he said.
Posted by: Oztralian || 03/15/2006 17:51 || Comments || Link || E-Mail|| [451 views] Top|| File under:
Belgium Plan to combat problem of mother, child beggars
Federal Social Integration Minister Christian Dupont has announced plans to combat the problem of mothers and children begging on Belgian city streets.

The announcement was welcomed by Socialist SP.A MP Dalila Douifi, who has raised concerns about the issue.

Distressing scenes of mothers seen begging with babies in their arms — particularly during the past few days of freezing cold — have sparked renewed concerns. Research indicates that these babies face enormous health risks and they are often given too much cough syrup. International law bans exposing children to extreme circumstances, such as cold weather.

Now THAT's policymaking as it ought to be done. Overuse of cough syrup is clearly a key issue here. It's a good thing there's an international law we can reference, too. Otherwise we'd have to use common sense and compassion.

After raising the matter with Interior Minister Patrick Dewael and Justice Minister Laurette Onkelinx, Douifi has since shared her concerns with Minister Dupont.

Dupont subsequently announced on Tuesday that he will deploy 12 intercultural mediators to approach the beggars.

"The intercultural aspect is not unimportant. For example, the Roma do not always want to be helped. That is part of their culture," Douifi said.

One wonders if the Gypsies are the main source of begging in Belgium, or if they are merely one of the groups Belgians feel comfortable looking down on publicly. As opposed to more ... vigorous ... immigrants.


The mediators will be deployed in Brussels, Antwerp, Ghent, Liège and Charleroi.

Douifi also said there have been positive developments in Antwerp, where city authorities demand that school age children actually attend school. When the children start attending school, their parents are then granted social security.

"The problem is very complex: often it is a combination of repressive, preventative and remedial approach that is necessary. The measures from Minister Dupont are the start of a solution," Douifi said.

The Socialist SP.A minister also stressed that using children for the purposes of begging is a criminally prosecutable offence.
Posted by: lotp || 03/15/2006 13:40 || Comments || Link || E-Mail|| [278 views] Top|| File under:
Economic migration 'to combat aging population'
Interior Minister Patrick Dewael came out in support again of economic migration at an international conference on immigration in Brussels Wednesday.

The Liberal VLD minister said the aging population will lead to a shortage of workers in Europe, a problem which could be solved by controlled migration.

Dewael said decisions must be made on which country needs which workers and economic migrants would have to undergo specific training and education prior to immigrating.

He said a controlled system of migration would have benefits for both Europe and developing nations over a given timeframe, news service VRT reported on Wednesday.

"I think that if you do it in an organised manner, you will also see people return to those lands. You are seeing that at the moment, for example, with India," Dewael said. "Secondly, there is a transfer of resources from those people to their countries of origin, which also benefits the economy."

Dewael was speaking at a two-day international conference on immigration in Brussels.

The conference is jointly sponsored by Belgium, the World Bank, the European Commission and the International Organisation for Migration (IOM). It seeks to "create synergies between migration and development".

It will also discuss the contribution of migrants to the development of their home countries, investments, trade opportunities and the transfer of competencies and knowledge.
Posted by: lotp || 03/15/2006 13:31 || Comments || Link || E-Mail|| [261 views] Top|| File under:
Eu: Meps Sign Up To Fight Racism In Football
The European Parliament are set to adopt on Tuesday a resolution - endorsed by a record number of MPs from across the political spectrum - to tackle racism in football.


Boy, it's a good thing they don't have anything more serious than that to worry about...

The declaration calls on football governing bodies, leagues, clubs, players and fans to do more to fight racism in football, ahead of the World Cup taking place in Germany in June. A total 423 out of 732 MEPs have now signed the declaration, a spokesman for Dutch Socialist MEP Emine Bozkurt, one of five MEPs who initiated the resolution, told Adnkronos International (AKI). It urges the European football association UEFA and other competition organisers to take a tougher sanctions against racist abuse on and off the pitch, and demands new powers for referees.
Posted by: Fred || 03/15/2006 00:00 || Comments || Link || E-Mail|| [299 views] Top|| File under:
United Nations closes book on Milosevic
The UN war crimes court closed the book Tuesday on the historic genocide trial of Slobodan Milosevic as the son of the former Yugoslav leader arrived in the Netherlands to pick up his father's remains. In Belgrade, a Serb court dropped an arrest warrant for the widow of Slobodan Milosevic, an official of Milosevic's party said, in a move that could allow her to attend his funeral if he is buried in Serbia.


Good bye, Slobo. Don't come back.
Posted by: Fred || 03/15/2006 00:00 || Comments || Link || E-Mail|| [286 views] Top|| File under:
Home Front: Politix
Pelosi Floats Trial Balloon Donk Agenda
The Republican Party has wondered what's taking Democrats so long to unveil their election-year agenda. Amid press reports that it will happen any day now, House Democratic Leader Nancy Pelosi on Tuesday offered what amounts to a draft version. Americans who find it hard to make ends meet may like the promises they hear from the Democrats. But the companies that employ such Americans may not like the plan. In any case, the Republican Party says the Democrats' real agenda involves the censure and possible impeachment of President George W. Bush.

In a speech to the Communications Workers of America on Tuesday, Pelosi mentioned Democrats' opposition to outsourcing. She said Democrats will end tax subsidies for companies that send jobs overseas.

She also said Democrats support the "right of all Americans to organize," a sentiment that goes over well with labor unions such as the CWA. To protect workers who want to join unions, Pelosi said Democrats are "fighting" to pass the Employee Free Choice Act, sponsored by Rep. George Miller (D-Calif.) in the House and Sen. Ted Kennedy (D-Mass.) in the Senate. "The bill will guarantee that when a majority of workers in a company want a union, they will get a union," Pelosi said.

Democrats also support an increase in the minimum wage. Pelosi, describing the income of corporate American CEOs as "immoral," used Wal-Mart to make her point:
"I was told that an entry level person at Wal-Mart, who works his or her entire career at Wal-Mart, would make as much as the CEO makes in two weeks. A lifetime of work versus two weeks in the executive suite -- this is not America, this is not fairness, this is not the basis of a strong middle class that is essential for our democracy. We must change that in our country," she said.

"From each according to his abilities, to each according to his needs", eh Nancy?



Pelosi also mentioned the Democrats' "Innovation Agenda" to maintain America's leadership role in the global economy. America lags behind other countries that have universal broadband deployment, Pelosi said; but the Democrats' agenda "guarantees" that every American will have affordable access to broadband within five years. "We also believe that the nationwide deployment of high speed, always-on broadband and Internet and mobile communications will fuel the development of millions of new jobs in the United States," Pelosi said.

Democrats support "energy independence" within ten years;

Unless it means drilling for oil...

health care for all American within five years; and "dignified retirement" (no privatization of Social Security) through an "AmeriSave" plan.

"In order to make any of these victories, we must have one important victory first -- we have to win in November," Pelosi told the CWA. "And win we will, because the American people want change," she added. (Pelosi then mentioned the Republican "culture of corruption, cronyism, and incompetence" in Washington.)

Pelosi attacked Republicans for writing a prescription drug bill that has seniors "paying higher prices on drugs at the pharmacy"; she mentioned an energy bill "that gives obscene subsidies to oil companies" that raise prices for consumers; and she mentioned "tax cuts for the wealthiest people in America" who "certainly don't need them." Pelosi also mentioned the high cost of college tuition and the cost of the Iraq war. "America's working families simply cannot afford George Bush and this Rubber Stamp Congress," Pelosi said.

"Democrats stand for "real security," Pelosi said, including port security. "We must have 100 percent screening of our containers that come into our ports," she said. She also said real security means giving troops the equipment they need to keep them safe in a war zone.

But I thought you wanted to pull them out of these war zones?

Democrats have the issues and the strategy, Pelosi told the CWA -- and "we're going to have this unified message that we put out there, making a stance on the issues because there are so many of them." She did not say exactly when that will happen.

According to Pelosi, Democrats are "about the future" and making it "better for the next generation."

But the Republican Party says Democrats are about censure and impeachment. As Democrats keep promising to introduce their 2006 policy agenda and the date keeps slipping, look what's been happening, the Republican National Committee said on its website:

On Monday, Sen. Russ Feingold, a Wisconsin Democrat, introduced a resolution to censure a sitting president in a time of war - "over a program that is successfully stopping terrorists," the RNC said. And Rep. John Conyers (D-Mich.), the ranking Democrat on the House Judiciary Committee, has introduced a resolution that would create a select committee "to make recommendations regarding grounds for possible impeachment" of President Bush. The Conyers resolution, introduced in December, now has 29 Democratic co-sponsors, the RNC said.


Democrat incumbents are in full defensive mode for the mid-terms. "Go! Team! Go! Minimize our losses! Let's keep down that over/under! Block that point spread!"
Posted by: Anonymoose || 03/15/2006 10:30 || Comments || Link || E-Mail|| [272 views] Top|| File under:
India-Pakistan
Quake jolts Muzaffarabad
MUZAFFARABAD: An earthquake measuring at 5.0 on the Richter scale jolted Muzaffarabad and surrounding areas at 8:30 pm on Tuesday. According to details, the tremor prompted the people to come out of their tents.
Posted by: Fred || 03/15/2006 00:00 || Comments || Link || E-Mail|| [288 views] Top|| File under:
Kashmiri held for selling 3 daughters
Police have arrested a quake refugee who allegedly sold his three daughters to two couples. Mohammad Shafique, a resident of Muzaffarabad, has been living at relief camp No 193 in Sector H-11 since November. His wife and eight children were killed in the October 8 earthquake. Sources told Daily Times that Shafique, with the connivance of camp manager Azmatullah, sold his three daughters — Sonia, 3, Ulfat, 5 and Riffat, 8 — to two couples for Rs 300,000.


3's a little young, but 5 and 8 are gettin' up there to Pashtun marryin' age...

Sources said that Shafique also gave a share of money to the camp manager and disappeared from the camp along with his two sons, Amir and Saqib.


"Let's go, boyz! We're off to gay Karachi!"

Fauzia, an official of the United Nations Fund for Children, learned of the incident. Sources said that police arrested the accused from Muzaffarabad. Acting SSP Asim Gulzar told Daily Times that DSP Jameel Hashmi was investigating the matter. However, he ruled out that the children were not sold.
Posted by: Fred || 03/15/2006 00:00 || Comments || Link || E-Mail|| [277 views] Top|| File under:
Southeast Asia
Tsunami Scare Hits Tourist Resorts South of Manila
A false tsunami warning allegedly sparked by a "fake prophet" sent thousands of villagers fleeing their homes and has affected resorts south of Manila yesterday, officials said. Local officials said most of the evacuees were from the coastal towns of Nasugbu and Lian, which the man reportedly claiming to be an occultist said would bear the brunt of the tsunami.

Nasugbu Mayor Antonio Barcelon told reporters that up to 40,000 of the evacuees were from the barangays of Balaytigue, Bukana, Calayo, Natipuhan, Papaya, and Wawa in his town. Mayor Osita Vergara of Lian said the tsunami scare also affected residents from the villages of Balibago, Buyubusan, Luyahan, Lumanyag and Matabungkay and San Diego in her municipality. "They started leaving their houses Monday midnight as rumors of an oncoming tsunami spread like wildfire," she said in Filipino.

Local reports said an unidentified old man who claimed to be a prophet had warned that a tsunami would hit the Batangas shoreline 13 days after a minor quake was felt in the area last March 1. They described the rumor-monger as a "male vagabond clad in a white gown and carrying a wooden stick."
Posted by: Fred || 03/15/2006 00:00 || Comments || Link || E-Mail|| [311 views] Top|| File under:
Who's in the News
110
[untagged]
Bookmark
E-Mail Me
The Classics
The O Club
Rantburg Store
The Bloids
The Never-ending Story
Thugburg
Gulf War I
The Way We Were
Bio
Merry-Go-Blog
Hair Through the Ages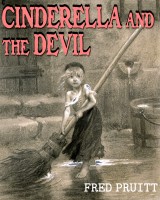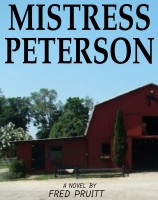 On Sale now!


A multi-volume chronology and reference guide set detailing three years of the Mexican Drug War between 2010 and 2012.

Rantburg.com and borderlandbeat.com correspondent and author Chris Covert presents his first non-fiction work detailing the drug and gang related violence in Mexico.

Chris gives us Mexican press dispatches of drug and gang war violence over three years, presented in a multi volume set intended to chronicle the death, violence and mayhem which has dominated Mexico for six years.
Click here for more information


Meet the Mods
In no particular order...


Steve White
Seafarious
Pappy
lotp
Scooter McGruder
john frum
tu3031
badanov
sherry
ryuge
GolfBravoUSMC
Bright Pebbles
trailing wife
Gloria
Fred
Besoeker
Glenmore
Frank G
3dc
Skidmark
Alaska Paul



Better than the average link...



Rantburg was assembled from recycled algorithms in the United States of America. No trees were destroyed in the production of this weblog. We did hurt some, though. Sorry.
3.235.75.174