-Short Attention Span Theater-
BMW "forced" driver to speed up to 130MPH over 60 mile span
Edited for brevity.


Even the most hysterical Keanu-phobes would agree that what happened to Kevin Nicolle is just a teensy — and we mean teensy — bit more horrifying than being forced to watch "Speed" again. Nicolle was driving along the highway in his BMW when the accelerator stuck and he went careening for 60 miles through the English countryside at speeds exceeding 130 mph with no way to stop, the BBC reports. "I was in tears most of the time on the phone to the police — I really could see myself dying," he told the BBC.

Authorities advised the unwitting speed demon to turn on his hazards and lay on the horn while the cops and a helicopter struggled to catch him. But Nicolle had other plans. "There was a load of cars parked waiting to go onto the roundabout, so I went on the inside on the hard shoulder to try to get around it. But doing that sort of speed there was no chance," Nicolle said. He crashed the car into the roundabout and — miraculously — walked from the fiery wreck unscathed.


Rrrrriiiiiiight... Couldn't down-shift, or put 'er in neutral, or turn the key off. Really, officer!
Posted by: Dar || 03/16/2006 19:57 || Comments || Link || E-Mail|| [6469 views] Top|| File under:
China-Japan-Koreas
From The 'You Have Got To Be Kidding' Dept.
Doing good deeds, volunteering on building sites and obtaining Chairman Mao's autograph are some of the objectives of "Learn from Lei Feng," a new online game starring the Chinese Communist Party's legendary hero.

The plot revolves around Lei Feng, a humble selfless People's Liberation Army soldier who, the myth goes, spent all his spare time and money helping the needy and serving the Party until tragically dying in an accident in 1962.

"For beginners, sewing and mending socks is the only way to increase experience and upgrade," said Jiao Jian, a young pupil and online game fan from the southern city of Guangzhou.

Party propagandists went into overdrive in 1963 after Mao called on the nation to "Learn from Comrade Lei Feng." As an unconditional Mao loyalist, Lei's name would be endlessly invoked during the chaotic Cultural Revolution which erupted in 1966 and only ended with the chairman's death 10 years later.

While the new online game includes a treasure hunt, the prize is not a special weapon or pile of gold but a copy of Mao's collected works.

Enemies in the game are "secret agents," Xinhua said. Players can replenish their strength after battling such evil forces by talking with the Party secretary, en route to a final meeting with Mao himself.

Online gaming has exploded in China in recent years, with an estimated 14.3 million people playing regularly and spending some $240 million on their hobby last year. Annual revenues are expected to hit $1.5 billion by 2008 for a habit that domestic media warn is taking a toll on children's studies.

But the developer of "Learn from Lei Feng" said the game was aimed at providing students with the tools to learn the pleasures of helping others, Xinhua said.

"As long as my experience, reputation, skill and loyalty satisfy the game's criteria, I will win and meet Chairman Mao," Jiao said.


Why is my hoax-a-meter spinning?
Posted by: Anonymoose || 03/16/2006 12:12 || Comments || Link || E-Mail|| [6458 views] Top|| File under:
Bosnia: Eu And Nato Operation To Flush Out Karadic 'helpers'
The European Union peacekeeping force, EUFOR, and NATO on Monday carried a joint operation with local security personnel in northern Bosnia-Herzegovina to hunt for individuals accused of forming a network to shield the country's fugitive wartime leader and top war crime indictee, Radovan Karadic, EUFOR announced. The home of a former Socialist Party of Serbia party member, Nemanja Vasic, was searched in Prnjavor, in the Bosnian Serb entity, EUFOR said.

Searches were also carried out of a company and a bar owned by Vasic. The purpose of the swoop was to obtain further information on Karadic's hiding-place. He and fellow top war crimes indictee, Bosnian Serb wartime military commander Ratko Mladic have been indicted for genocide by the Hague war crimes tribunal for the former Yugoslavia (ICTY) in connection with the massacre of 8,000 Muslim men and boys at Srebrenica in 1995, and the 43-month siege of Sarajevo, in which more than 10,000 people were killed.

Both Karadic and Mladic have been on the run for a decade. ICTY chief Carla del Ponte said last month she believes Mladic is hiding in Serbia. The European Union has said Balkan nations such as Serbia and Bosnia, which aspire to join the 25-member bloc must cooperate fully with the ICTY and ensure indictees are arrested and handed over to the court to stand trial.


Someday we'll be hunting down Islamist ringleaders. I'm afraid it might be our children who're doing it, but the thought gives me comfort.
Posted by: Fred || 03/16/2006 00:00 || Comments || Link || E-Mail|| [6459 views] Top|| File under:
Home Front: Politix
New Orleans Now Admits It Seized Firearms From Citizens
(CNSNews.com) - A Second Amendment group calls it a "stunning reversal." After denying it for months, the City of New Orleans on Wednesday admitted that it does have a stockpile of firearms seized from private citizens in the days following Hurricane Katrina. The city even took lawyers to the place where some 1,000 firearms are being stored. "This is a very significant event," said attorney Dan Holliday, who represents National Rifle Association and the Second Amendment Foundation in an on-going lawsuit seeking to stop the city from seizing privately-owned firearms.

The city's disclosure came as attorneys for both sides prepared for a court hearing on a motion to hold the city in contempt. (On March 1, The Second Amendment Foundation and the National Rifle Association filed a motion to have New Orleans Mayor Ray Nagin and Police Superintendent Warren Riley held in contempt of court for refusing to comply with an injunction to stop illegal gun confiscations and return all seized firearms to their rightful owners.)

"We're almost in disbelief," said Second Amendment Foundation Founder Alan Gottlieb on Wednesday. "For months, the city has maintained it did not have any guns in its possession that had been taken from people following the hurricane. Now our attorneys have seen the proof that New Orleans was less than honest with the court." Under an agreement with the court, the hearing on the contempt motion has been delayed for two weeks, and during that time, the city reportedly will set up a process to return the guns to their lawful owners.

"While we are stunned at this complete reversal on the city's part, the important immediate issue is making sure gun owners get their property back," Gottlieb said. "What happened in New Orleans after Hurricane Katrina was an outrage," he added. "Equally disturbing is the fact that it apparently took a motion for contempt to force the city to admit what it had been denying for the past five months."

As Cybercast News Service reported in February, the National Rifle Association used images of law enforcement officers confiscating legally possessed firearms from New Orleans residents to rally conservatives at a recent conference in Washington. National Rifle Association Executive Vice President Wayne LaPierre urged people attending the Conservative Political Action Conference to "Remember New Orleans!"
Posted by: Steve || 03/16/2006 08:02 || Comments || Link || E-Mail|| [6477 views] Top|| File under:
India-Pakistan
Strike in Muzaffargarh against 'blasphemer'
MULTAN: Shopping centres and markets remained closed in Jatoi and Permit towns of Muzaffargarh district on Wednesday following a case of blasphemy there. The police arrested the alleged blasphemer and sent him to Muzaffargarh prison. "We have saved lives and property by registering two cases against toll tax contactor Sattari Gopang under blasphemy law for making objectionable remarks about Prophet Muhammad (may his drip clear up peace be upon him) and Allah and for manhandling a truck driver," Muzaffargarh DPO Rai Muhammad Tahir said.

SDPO Rafiullah Niazi said that a truck driver had failed to pay the toll-tax at Jatoi on Monday. The staff took the driver to Gopang who asked him to pay Rs 5000 as fine. The driver then asked him to forgive him for "the sake of Allah and Prophet Muhammad (PTUI PBUH)".

Gopang then allegedly used abusive language about Allah, the Prophet and Islam. Hearing of this, hundreds gathered at the scene and beat up the contractor. Local religious leaders made an announcement on mosque loudspeakers. SDPO Niazi said an unofficial inquiry was held in the presence of local clerics and the district nazim which established that Gopang had indeed blasphemed. Local clerics threatened to take matters into their own hands if any lawyer dared represent the accused. A violent mob set four shops, a plaza and toll tax offices on fire. They also burnt tyres and blocked the National Highway. However, the police did not allow them to march on Gopang's house. More than 5000 people demonstrated in Jatoi and there was a complete strike ni Jhuggiwala, Meerwala, Sabaiwala, Jehanpur, Phullan Sharif, Hamzay wali, Alipur, Noorwah and Jhlareen on Tuesday.
Posted by: Fred || 03/16/2006 00:00 || Comments || Link || E-Mail|| [6459 views] Top|| File under:
International-UN-NGOs
U.S. ambassador blasts new U.N. human rights panel
UNITED NATIONS - The United States stood nearly alone Wednesday as it voted against the creation of a new U.N. Human Rights Council, saying the reform did not go far enough.

However, U.S. officials did not carry through on a threat to block the new body's funding, and they pledged to work with other nations to make the council "as strong as it can be."

Jan Eliasson, president of the General Assembly, called the vote "a historic moment for human rights" as 170 member-states backed the new council. Israel, the Marshall Islands and Palau joined the U.S. in voting against, while Iran, Venezuela and Belarus abstained.

U.S. Ambassador John Bolton said the diplomats had missed a historic opportunity to help those most in need.

"We must not let the victims of human rights abuses throughout the world think that U.N. member states were willing to settle for 'good enough,' " Bolton said. "We must not let history remember us as the architects of a council that was a 'compromise.' "

Bolton said later that Washington had not yet decided whether to seek a seat on the new council.

The new council is meant to replace the 53-member Commission on Human Rights founded in 1946 to censure countries that abuse their own citizens.

Membership on the commission was allocated by region, allowing countries with poor human rights records to gain seats and use them to head off criticism of their actions.

U.N. Secretary-General Kofi Annan proposed the new council last year, saying that the commission's nonexistent declining credibility "casts a shadow on the reputation of the United Nations system as a whole."


I'd say that the UN casts a shadow on the reputation of diplomacy.



But months of negotiations culminated in the watered-down compromise presented Wednesday to the General Assembly.

The new council will be slightly smaller, with 47 members. In an effort to keep violators off the panel, its rules say that to join a candidate has to win a majority, or 96 votes, in a direct election in the General Assembly.

Also Wednesday, Bolton compared the threat from Iran's nuclear programs to the 2001 terrorist attacks on the United States.

"Just like Sept. 11, only with nuclear weapons this time, that's the threat. I think that is the threat," Bolton told ABC News' Nightline program.

Bolton ratcheted up the rhetoric as the five veto-holding members of the U.N. Security Council failed again to reach agreement on how to curb Iran's nuclear ambitions after a fifth round of negotiations.


Posted by: Slusing Clerenter8792 || 03/16/2006 06:14 || Comments || Link || E-Mail|| [6460 views] Top|| File under:
Science & Technology
Bizarre events linked to sleeping pills in US
By Kim Dixon

Strange behavior by insomniacs taking prescription drugs, ranging from binge eating to having sex while asleep, have raised safety questions about anti-insomnia medications like Sanofi-Aventis' Ambien.

Researchers in Minnesota are studying cases where insomniacs taking Ambien got up in the middle of the night, binged uncontrollably, then remembered nothing of their actions. The researchers expect to publish data shortly.

Such sleep-induced side effects while on the medications have been around for years, but the incidence is rising because of an explosion in the drugs' use, specialists said.

About 30 million people in the United States take sleep medications, according to the American Academy of Sleep Medicine. By some counts that is a 50 percent jump since the beginning of the decade.

Some of the most serious side effects are short-term memory loss, and accidents involving patients who drive the next day while still feeling drugged.

"Patients who may have engaged in this unusual behavior at night -- it's relatively rare and bizarre," said Donna Arand, president of the American Insomnia Association.

"The daytime sleepiness -- that drugged feeling that people may have -- is probably the most worrisome because of the (vehicular) accidents that can occur."

Other insomnia medications are Lunesta from Sepracor Inc. and Sonata made by King Pharmaceuticals Inc.. In the $2 billion U.S. market for the drugs, market leader Ambien boasts 12 billion nights of patient use.

Increased use of the drugs is spurred in part by heavy advertising and patients may be using the drugs for longer periods than they are intended, experts said.

Consumer group Public Citizen warned that Ambien should only be used on a limited basis because it causes temporary amnesia, according to pharmacist Larry Sasich.

Because the Food and Drug Administration's reporting system is voluntary and anecdotal, "we don't know how big a problem it is ... we have no way to accurately to assess the prevalence," said Sasich a consultant for Public Citizen.

Sanofi-Aventis said sleepwalking is a rare side effect listed on Ambien's label and that it reports all events to the FDA. Still, it had no statistics about the prevalence of sleepwalking.

Ken Sassower, a staff neurologist at Massachusetts General Hospital in Boston said a colleague who had taken one of the sleep drugs could not recall advising residents on rounds the next morning.

"The memory issue may be an infrequent side effect, but when it occurs it can be pretty significant ... certainly that needs to be looked at in a more rigorous way," he said.

Doctors recommended against abruptly stopping the drugs, which can cause withdrawal symptoms including seizures.

"The risk was always there; we are seeing it more now because so many more people are using the drugs," said Merrill Mitler, program director at the sleep disorder unit at the National Institutes of Health.
Posted by: anonymous5089 || 03/16/2006 12:09 || Comments || Link || E-Mail|| [6461 views] Top|| File under:
Southeast Asia
Malaysian Missile Misfires: Technical Trouble Trumps Test
A "Sea Skua" guided missile misfired Thursday, in the first test conducted in Southeast Asia, in the waters off Kuala Beruas near Pantai Remis in Perak, Chief of Navy Admiral Datuk Ilyas Din said. Matra BAE Dynamics of the United Kingdom, which conducted the test for the Royal Malaysian Navy (RMN), identified a technical problem as the cause of the failure, he added.

The missile, fired at 11 am from a Super Lynx 300 attack helicopter at a wreckage of a ship eight nautical miles away, failed to hit its target and fell into the sea without exploding.

The company would carry out an investigation to determine the cause of the problem in two or three days, well before the second test that is scheduled a week from now, Ilyas told reporters on board the RMN vessel, KD Mahawangsa, here.

Thursday's Sea Skua missile test was the first conducted in Southeast Asia because Malaysia is the only country in the region to purchase the missiles, the complete package of which cost 16 million pounds sterling (about RM103 million). The agreement to purchase was made in 2001 and the supply of the missiles to the RMN began last year.
Posted by: Pappy || 03/16/2006 23:56 || Comments || Link || E-Mail|| [6466 views] Top|| File under:
Toxin to consider stepping down
Thaksin Shinawatra has said he would consider temporarily stepping down as Thailand's prime minister, amid mounting protests in the capital to demand his resignation over corruption allegations. Thaksin did not elaborate on when, and for how long he might step down.

He made his comments on Tuesday in northeastern Thailand while campaigning for snap elections he has called for 2 April in hopes of refreshing his mandate and deflating the country's growing anti-government movement. When asked by a reporter whether he would be taking a break from the prime minister's position, he said: "It is a good proposal and I am considering this. "This does not mean that I would bow to mob rule. I have to take some time to consider and decide what to do, because I have a duty to complete my mission," he told reporters during a campaign tour in the province of Buriram.
Posted by: Fred || 03/16/2006 00:00 || Comments || Link || E-Mail|| [6458 views] Top|| File under:
Hundreds banned as candidates in Thai election
Sounds like it's being fixed, doesn't it?

Thailand's election has been thrown into doubt after hundreds of candidates were banned from participating. Prime Minister Thaksin Shinawatra called next month's poll early in hopes of ending weeks of political turmoil, which have seen mass protests in the streets calling for his resignation. But after a boycott left nearly one-third of the candidates for Parliament running unopposed, an election commission official says about the same number have been barred from standing. The official says around 300 of the 900 candidates have been disqualified because they have not belonged to their parties for at least 90 days before election day, as required by Thai law.
Posted by: Fred || 03/16/2006 00:00 || Comments || Link || E-Mail|| [6459 views] Top|| File under:
Who's in the News
96
[untagged]
Bookmark
E-Mail Me
The Classics
The O Club
Rantburg Store
The Bloids
The Never-ending Story
Thugburg
Gulf War I
The Way We Were
Bio
Merry-Go-Blog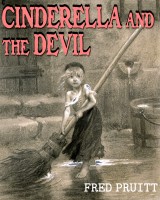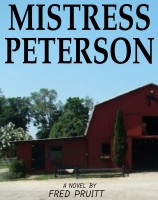 On Sale now!


A multi-volume chronology and reference guide set detailing three years of the Mexican Drug War between 2010 and 2012.

Rantburg.com and borderlandbeat.com correspondent and author Chris Covert presents his first non-fiction work detailing the drug and gang related violence in Mexico.

Chris gives us Mexican press dispatches of drug and gang war violence over three years, presented in a multi volume set intended to chronicle the death, violence and mayhem which has dominated Mexico for six years.
Click here for more information


Meet the Mods
In no particular order...


Steve White
Seafarious
Pappy
lotp
Scooter McGruder
john frum
tu3031
badanov
sherry
ryuge
GolfBravoUSMC
Bright Pebbles
trailing wife
Gloria
Fred
Besoeker
Glenmore
Frank G
3dc
Skidmark
Alaska Paul



Better than the average link...



Rantburg was assembled from recycled algorithms in the United States of America. No trees were destroyed in the production of this weblog. We did hurt some, though. Sorry.
18.204.48.64

Help keep the Burg running! Paypal: