-Short Attention Span Theater-
'South Park'-Scientology Battle Rages On '
I know it's Yahoo News, but this is just so much fun. Cartooooons will destroy the world. Or just out the cults



"So, Scientology, you may have won THIS battle, but the million-year war for earth has just begun!" the "South Park" creators said in a statement Friday in Daily Variety. "Temporarily anozinizing our episode will NOT stop us from keeping Thetans forever trapped in your pitiful man-bodies... You have obsructed us for now, but your feeble bid to save humanity will fail!"

Internet bloggers accused Cruise of threatening to not promote "Mission Impossible 3," a surefire summer blockbuster, if the offending episode ran. Comedy Central is owned by Viacom, as is Paramount, which is putting out "MI:3."
But Cruise's representative, Arnold Robinson, told The Associated Press Friday that the mega-star made no such demands.

"Not true," Robinson said. "I can tell you that he never said that."


Oh I bet he did, silly.



A call by The Associated Press to a Paramount representative was not returned Friday.

The episode in question, "Trapped in the Closet," which first aired last November, shows Scientology leaders hailing Stan, one of the show's four devilish fourth graders, as a savior. A cartoon Cruise locks himself in a closet and won't come out. An animated John Travolta, another famous Scientologist, enters the closet to try to get him out.

In another dig at the famously secretive religion, the credits at show's end are filled with names like "John Smith" and "Jane Smith."


The battle began in earnest earlier this week when Isaac Hayes, another celebrity Scientologist and longtime show member — voicing the ladies' man Chef — quit the show, saying he could no longer tolerate its religious "intolerance and bigotry."

Stone and Parker didn't buy that either.

On Monday, Stone told The Associated Press, "This is 100 percent having to do with his faith in Scientology...He has no problem — and he's cashed plenty of checks — with our show making fun of Christians."

A Comedy Central spokesman said Friday that the network pulled the controversial episode to make room for two shows featuring Hayes.

"In light of the events of earlier this week, we wanted to give Chef an appropriate tribute by airing two episodes he is most known for," the spokesman said.

And avoiding the one that made him hustle his offended butt out of there.



Posted by: Thinemp Whimble2412 || 03/17/2006 18:56 || Comments || Link || E-Mail|| [445 views] Top|| File under:
Man severs own penis, throws it at officers
Before cops threw the book at him, Jakub Fik threw something unusual at them -- his penis.

Now there's something you don't see every day

Fik, 33, cut off his own penis during a Northwest Side rampage Wednesday morning. When confronted by police, Fik hurled several knives and his severed organ at the officers, police said. Officers stunned him with a Taser and took him into custody. "We took him out without any serious injury, with the exception of his own," said Chicago Police Sgt. Edward Dolan of the 16th District.


I'd say that one was injury enough...

Doctors at Northwestern Memorial Hospital reattached Fik's penis Wednesday, sources said.


your tax dollars at work, I suspect. oh well, it was good practice for some surgery resident.

"Now, leave it on this time! I don't want to have to do this every week!"

He was listed in good condition Thursday, according to hospital spokesman Andrew Buchanan, who declined to comment further.


"I'm not going to touch this, er, comment."

Fik, who lives in the 5400 block of W. Berenice, is charged with two counts of aggravated assault and one count of assault with a dead weapon


assault with a deadly appendage

criminal damage to property, said Officer Laura Kubiak. He told paramedics he was distraught over problems with his girlfriend in Poland, Dolan said.


He thought he had problems with her before he cut off his doinker!

Police arrived on Fik's block at 8:20 a.m. Wednesday after receiving reports he was smashing car windows, Dolan said. Fik then broke into a house down the block. A group of six or seven officers assembled in front of the house, Dolan said. The occupants were not home, he added.


"Hey, Bob! You'll never guess what happened to your house while you were out!"

Fik was bleeding when the officers arrived and may have already cut off his organ, Dolan said. "At that point, this guy came running out, naked, with a handful of knives


and that's when we thought that maybe there was a problem here

. . . and started throwing knives at the police officers that were 10, 20, 30 feet away," Dolan said. Fik threw his penis during the confrontation, too, Dolan said.
He then went back into the house and re-emerged with "another handful of knives," Dolan said. Dolan sneaked to the side of the bungalow's front steps and stunned Fik with the Taser.
Fik fought back when officers went to restrain him, Dolan said. "About 10 feet from the front porch, right on the sidewalk, was his penis," Dolan said.


"Muldoon! Don't step on [SQUISH!] that!"

Dr. Greg Bales, associate professor of urology at the University of Chicago, said severed penises are uncommon but surgery usually works.


"At least they don't fall off again and you can run water through them. As for the rest..."

"As long as the penis is placed on ice and reattached within a few hours, the success is usually pretty good," Bales said.


but we don't recommend you try this at home ....
Posted by: Steve || 03/17/2006 09:25 || Comments || Link || E-Mail|| [357 views] Top|| File under:
Flying Cow Leaves Two Police Cars in Flames
Talk about a wild night near Seguin. A cow came flying out of its trailer, sent DPS and police scrambling, and left two police cars going up in flames.

"It was almost hard to believe," said Detective Sergeant Maureen Watson. She has been in law enforcement for 15 years, and says she "never had a day like this. I mean the best way to characterize this it, is it's bizarre. It's really really strange." It's strange because it started out with a truck towing cattle, and ended in fire. Watson told News 4 WOAI, "We believe the gate of the cattle trailer came open, and the cow, for lack of a better phrase, spilled out onto the Interstate. It was pretty chaotic for a while." Several cars hit some of the cows. One cow died. DPS troopers called for backup.

"Request backup, we're up to our armpits in hamburger"
"10-9?"

That's when one officer was nearly run down by a speeding truck, carrying two illegal immigrants inside. Seguin Police were out looking for those illegal immigrants. They parked their cars in the hot grass, burning two of them including that brand new 2006 Crown Victoria.

Catalytic convertor, meet bone dry high grass.

Watson said, "Well, all of a sudden, another officer who'd arrived on the scene, alerted the sergeant that there was a fire." Everything inside was destroyed, including tens of thousands of dollars worth of equipment designed for the patrol cars.

"You start off with kind of a bizarre accident with these cows spilling onto the interstate. That leads to other accidents, that leads to a car chase, that leads to a foot chase," Watson recalls.

Producers from "COPS" are weeping that they didn't have a camera crew riding along

The two mexican immigrants, ages 21 and 23, are in custody for illegally entering the country and evading arrest. Watson says they have replacement cars for now, but hope the city council will vote to get new cars soon.
Posted by: Steve || 03/17/2006 08:58 || Comments || Link || E-Mail|| [317 views] Top|| File under:
Freezer failure ends couple's hopes of life after death
Raymond Martinot and his wife were the toast of the world cryonics movement. For years they were France's best preserved corpses, lying in a freezer in a chateau in the Loire valley, in the hope that modern science could one day bring them back to life. But the French couple's journey into the future ended prematurely when, 22 years after his mother's body was put into cold storage, their son discovered the freezer unit had broken down and they had started to thaw.


"Ewwwww .. what's that smell? Egad, it's Mum!"

Yesterday Rémy Martinot said he had no choice but to cremate his parents' bodies after the technical fault had seen their temperatures rise above the constant level required of -65C. "I realised in February that after a technical incident their temperature had risen to -20C probably for several days. The alert system [on the freezer] had not worked and I decided at that point that it was not reasonable to continue," he told Agence France Presse.


Freezers fail. Compressors have a definite life. To get to -65C you need at least two and maybe three. One goes out, stuff gets warm.

"I don't feel any more bereaved today than I did when my parents died, I had already done my grieving. But I feel bitter that I could not respect my father's last wishes. Maybe the future would have shown that my father was right and that he was a pioneer."
Raymond Martinot, a doctor who once taught medicine in Paris, spent decades preparing for his demise in the belief that if he was frozen and preserved scientists would be able to bring him back to life by 2050. In the 1970s he bought a chateau near Samur in the Loire valley and began preparing a freezer unit for himself. But his wife, Monique Leroy, died first, of ovarian cancer, in 1984, and was the first to enter the intricate stainless steel freezer unit in the chateau's vaulted cellars.
In 2002 Dr Martinot died of a stroke, aged 84, and his son followed his orders to inject him with the same anti-coagulants and store him alongside.


Next to his wife goes Pop .. sicle.

David Pegg, who runs the medical cryobiology unit at the University of York, said a temperature rise to -20C would have been "disastrous" for the Martinots' corpses. "I would say even -65C was far too high," he added.


Remember folks, liquid nitrogen, when it absolutely, positively has to stay doorknocker dead frozen.
Posted by: Steve White || 03/17/2006 00:00 || Comments || Link || E-Mail|| [289 views] Top|| File under:
Africa Subsaharan
Liberia seeks end to Taylor exile
Liberia has formally asked Nigeria to extradite former Liberia President Charles Taylor, Nigeria says.

"Bring us the head of Chucky Taylor!"

A spokeswoman for Nigerian President Olusegun Obasanjo said he would put the request to other African leaders.

A UN-backed war crimes tribunal in Sierra Leone wants to put Mr Taylor on trial for backing Sierra Leone rebels. He stood down as Liberian leader and went into exile in Nigeria in 2003 under an international deal to end a 14-year civil war. Mr Obasanjo has always refused to send Mr Taylor to Sierra Leone, saying he would only extradite him following a request from an elected Liberian leader.

Which he never expected to receive

Ellen Johnson-Sirleaf took power in Liberia in January after winning last year's elections and visited Nigeria earlier this month.

Mr Taylor is accused of selling diamonds and buying weapons for Sierra Leone's Revolutionary United Front rebels, who were notorious for hacking off the hands and legs of civilians during a 10-year war.
Posted by: Steve || 03/17/2006 08:07 || Comments || Link || E-Mail|| [288 views] Top|| File under:
Sweden urges Zimbabwe to mend ties with West
HARARE - Sweden on Thursday urged President Robert Mugabe's government to mend fences with the West as it joined a UN humanitarian drive to help Zimbabweans.
The Swedish donation of five million dollars (4.1 million euros) followed a United Nations appeal last year for humanitarian assistance to millions of Zimbabweans reeling from poverty, food shortages and galloping inflation. "The Zimbabwean government has the ultimate responsibility for the humanitarian situation and long-term developments in Zimbabwe," Swedish ambassador Sten Rylander told journalists.


Nice of you to notice, now could you stop giving money to the crooks there?

"The government needs to start building bridges and regain the confidence and trust of the international community," he said. "Much more could be done to bring the country back to normal and pursue development policies that benefit the entire Zimbabwean population," he said.


A firing squad would work wonders.

UN resident co-ordinator Agostinho Zacarias said the donation from Sweden would be disbursed through UN agencies and aid groups to projects to feed the poor, pay school fees for AIDS orphans and launch self-help projects for jobless urban dwellers. He said the United Nations had so far raised 20 percent of the intended 277 million dollars for humanitarian assistance to Zimbabwe.

"The scale of humanitarian needs in Zimbabwe is considerable and growing," the Swedish envoy said. "The food security situation, the general decline in social services and the impact of the HIV/AIDS pandemic are major causes of concern."


Remind us all why this is?
Posted by: Steve White || 03/17/2006 00:00 || Comments || Link || E-Mail|| [307 views] Top|| File under:
Bangladesh
Bangla HR activist arrested for extortion
FENI, Mar 16: President of Feni district

Human Rights Review Society

Mizanur Rahman Mister and his three accomplices were arrested by RAB on Wednesday night on charge of extortion, reorts UNB. Handed over to the police Mizanur was today produced before the court that rejected his bail petition and sent to the prison. RAB said substantial documents including obscene photographs of men and women were seized from the house of Mizanur Rahman. Those were believed used to blackmail and extortion. Besides, allegations of extortion and harassment of people identifying himself as Human Rights leader and journalist were received against Mizanur, RAB added.

Khonkar Shamsul Huda of Sonagazi had accused Mizanur, also JASAS president of Sonagazi upazila and chairman of Palli Daridra Unyan Sangstha, a local NGO, of taking Tk 3.12 lakh from him on December 2, 2004. When asked for return of the money Mizanur, Khurshid Alam, Maksud and Jahangir forcibly took him to a residential hotel. They got his signature on plain revenue papers at gunpoint.

Some residents however told a different story. Requesting anonymity they said complainant Shamsul Huda knew the art of calling genie. Many senior officials of RAB are connected with Huda for his genie power and were influenced by him to take action against Mizanur Rahman.

All hail the Rapid Action Batallion, now with 80% more Genie Power!
Posted by: Seafarious || 03/17/2006 00:27 || Comments || Link || E-Mail|| [287 views] Top|| File under:
Housewife receives acid burn
Mar 16: A middle age housewife received acid burn injuries when some miscreants threw acid on her at Charsindur village in Polash upazila of the district on March 4. The victim was identified as Runu Begum 42, wife of Safijuddin of Charsindur village.

According to witnesses, police and hospital sources, terrorist Emran, son of Hafijuddin of Alinagar village in same upazila, and his two associates threw acid when she was minding her own business going to tube-well. Her right hand and some parts of her body were burnt.

At the shouts of the victim the local people and her family members rushed to the spot and sent her to sadar hospital. Now she is fighting for life at Sadar Hospital. Police and local people said due to previous enmity terrorist Emran and his associates threw acid on her.
Posted by: Steve White || 03/17/2006 00:00 || Comments || Link || E-Mail|| [296 views] Top|| File under:
Caribbean-Latin America
Human rights conditions worsen in Cuba
SANTA CLARA, Cuba -- Three years after the harshest crackdown on dissent in decades, human-rights conditions in Cuba have deteriorated as authorities intensify a campaign to disrupt and intimidate the island's small opposition movement, according to dissidents, diplomats and political analysts.

Elizardo Sanchez, an opposition activist who heads the Havana-based Cuban Commission on Human Rights and National Reconciliation, said the number of political prisoners in Cuba increased from 306 in early 2005 to 333 in early 2006.

Sanchez said that about 100 pro-government crowd actions, known in Cuba as "acts of repudiation," and other attacks have occurred against opposition figures since July 2005. "The situation with civil and political rights has worsened in the past three years," said Sanchez. "And what's most worrying for us is that it seems the situation is going to get even worse."

Last week, a U.S. State Department report and UN expert Christine Chanet each criticized the human-rights situation in Cuba. Chanet also said tightened U.S. sanctions have created "extreme tension" between the two nations "which is far from conducive to the development of freedom of expression and freedom of assembly."

Posted by: Steve White || 03/17/2006 00:05 || Comments || Link || E-Mail|| [308 views] Top|| File under:
China-Japan-Koreas
China to increase crude oil refinery capacity
China plans to increase its refinery capacity by 31.6 percent and more than double its ethylene production by the year 2010, the state-run China Daily reported Friday. "We will build a crude oil processing base to refine imported oil, and another base for oil from the country's domestic fields," the country's top economic policy planner said, according to the daily. The two oil refining bases, both to be located in southern China, aim to address the country's imbalanced allocation of its oil processing facilities, which are too concentrated in the northeastern and northwestern regions, the National Development and Reform Commission (NDRC) said. By 2010, China plans to add new refining facilities of at least 90 million tons, and meanwhile, to close small and inefficient plants totalling about 20 million tons in capacity to enhance efficiency.
Posted by: Seafarious || 03/17/2006 22:12 || Comments || Link || E-Mail|| [294 views] Top|| File under:
Down Under
Strippers Win Right to Meal Breaks, OT
Australian strippers have won the right to take time off after taking their clothes off. The country's Industrial Relations Commission on Friday approved new workplace rules for members of the strippers' union, the Striptease Artists Australia.

We don't make this stuff up. Honest

'We've got rights to have public holiday pay now, which we've never had in our career before,' said a union spokeswoman called Mystical Melody. 'We've got rosters and set hours. We can't work more than 10 hours a shift.' The award also entitles unionized strippers to overtime, rest periods, meal breaks and maternity leave, she added.

'The majority of workers in the industry are women,' Melody said, 'so it's probably a really great thing for them to be able to feel confident of having a job after they've had their babies.'

Industrial relations commissioner Bill Mansfield said the award set out minimum working conditions but did not set out pay rates. It was not immediately clear how many members the union has. Its members are believed to work mainly in strip bars and as erotic dancers. In the past, other strippers have criticized the union, saying its demands for better pay and conditions could lead to job losses.
Posted by: Steve || 03/17/2006 09:35 || Comments || Link || E-Mail|| [302 views] Top|| File under:
Oxfam reassures Australian donors
Oxfam Australia says Australians who gave money after the Asian tsunami can be assured their donations are being closely monitored. Oxfam has suspended some of its operations in the Indonesian province of Aceh after discovering the possible theft of thousands of dollars of aid. Emergency work, including the delivery of water and rubbish removal will continue, but operations including house building and livelihood support have been suspended.

The executive director of Oxfam Australia, Andrew Hewitt, says a full investigation into the financial irregularities is under way. "We believe its our responsibility to inform donors about what's happening with their money," he said. Where there have been irregularities we believe it's important to inform donors of those. We want to make sure that they're kept fully in the picture. It's been the result of our thorough monitoring that we've been able to uncover these instances."
Posted by: Fred || 03/17/2006 00:00 || Comments || Link || E-Mail|| [287 views] Top|| File under:
Europe
US ends military occupation of Iceland
The United States, which has long provided Iceland with its only military forces, has decided to withdraw most of its service members and all of its fighter jets and helicopters from the country later this year, the U.S. ambassador said Thursday. Iceland's government, which recently had offered to take over some of the cost of its defense from the United States to keep U.S. forces here, said it regretted the decision.

In an interview with The Associated Press, U.S. Ambassador Carol van Voorst said she and Nicholas Burns, the U.S. under secretary of state, had informed Iceland's Prime Minister Haldor Asgrimsson and Foreign Minister Geir H. Haarde of the unilateral decision on Wednesday. But Washington also said it would continue to honor its 1951 agreement with Iceland requiring the United States, under the auspices of NATO, to provide this country's defense. U.S. and Icelandic officials were to hold talks about how that will be done, Van Voorst said.
Posted by: Seafarious || 03/17/2006 00:00 || Comments || Link || E-Mail|| [317 views] Top|| File under:
Yout riot in Gay Paree Provokes Police
More on the story Fred is reporting below.

Riot police last night fired rubber pellets and tear gas at students who pelted them with petrol bombs and stones as protests at new labour laws boiled over in the heart of Paris. Police fought running battles with the rioters, who set cars alight and smashed shop windows near the Sorbonne on the Left Bank. Many of the youths threw paving stones, metal street barriers and tables and chairs ripped from nearby cafes as they taunted police with cries of "CRS equals SS", comparing France's riot squads to Hitler's forces.

The CRS responded with a water cannon, tear gas, baton charges and rubber pellets to disperse the rioters, who formed a very small minority of the demonstrators. Police said they arrested 150 people, and that 35 officers suffered injuries.


Ah, a baton charge, if only they'd try that in Berkeley ...

It followed a day of peaceful protests across France in which almost 250,000 people took to the streets in nearly 200 marches. Police estimated that around 33,000 people marched in Paris, although the main student union said the figure was nearly four times higher. Another protest is planned for tomorrow, when students and union members will march together in an attempt to get the laws repealed.

The protests were against the first employment contract (CPE), a reform championed by the prime minister, Dominique de Villepin who is a man, which will allow employers to dismiss workers under 26 within their first two years in a job, without giving a reason. One in four young people in France is unemployed, but the figure rises to 50% in the poor suburbs chock full of seething Moose-limbs, the scene of weeks of rioting last autumn. The job contract was one of the government's responses to that violence, but students fear it will erode labour protection and leave the young by the wayside. The protests could hurt Mr de Villepin's hopes of running for president in 2007.


Which may well be an empty title by then.

By late last night, the rioters had been dispersed from the capital's Boulevard Saint-Michel. The shouts of "Villepin, you're toast - the students are in the streets!" had died out and calm had returned to the glass-strewn and marijuana-scented boulevard.

Students also disrupted rail services in about a dozen towns and cities across the country, the state rail operator said. Youths threw stones at police and vandalised cars in the eastern city of Nancy, while Toulouse University closed after clashes between students who wanted it shut in protest and those who wanted it kept open. Riot police dislodged about 100 students who occupied the city hall at Rennes in north-western France.
Posted by: Steve White || 03/17/2006 00:00 || Comments || Link || E-Mail|| [287 views] Top|| File under:
Tear gas used against French students protesting work laws
Tear gas used against French students protesting work laws French police have used tear gas and water cannons on students as protests against new youth employment laws gain momentum. Stone-throwing protesters clashed with police outside the Sorbonne university in Paris. A kiosk was set ablaze and several shop windows were smashed. The protests were organised in anger at the proposed First Employment Contract (CPE), a contested youth jobs measure.

The new laws remove unfair dismissal provisions from employment contracts for anyone under the age of 26. Unions, student groups and the political left say the CPE, which can be broken off without explanation in the first two years, is a licence to hire and fire at will, and are demanding its withdrawal. Prime Minister Dominique de Villepin, who championed the scheme as a key tool in fighting youth unemployment, faces the most serious test of his premiership as the wave of protests paralyses dozens of French universities.
Posted by: Fred || 03/17/2006 00:00 || Comments || Link || E-Mail|| [276 views] Top|| File under:
Great White North
Deserter discharged from U.S. Marines
Nearly 40 years after he deserted his military unit in California and fled to Canada in protest over the Vietnam War, Allen Abney is officially no longer a U.S. Marine.

The 56-year-old Kingsgate, B.C. resident was formally discharged from the U.S. Marine Corps Wednesday night, one week after he was arrested at a border crossing into Idaho and transferred to a military prison at Camp Pendleton, Calif.

U.S. military spokesman, Lieut. Lawton King, said the discharge was recommended by Col. Patrick O'Donogue, the current commander of Abney's original military unit, earlier this week after reviewing the facts of Abney's desertion in 1968 and interviewing Abney.

The deal was then sealed Wednesday night by Maj.-Gen. Michael Lehnert, Marine commander in the U.S. western region.

"What that means is that today, if he hasn't done so already, [Abney] has to finalize the discharge paperwork and then he'll be on his way," King said in an interview from Camp Pendleton Thursday.

King said Abney, a Canadian citizen since 1977, spent Wednesday night in a military barracks following his release from formal detention. He was transferred to San Diego Thursday afternoon, and was expected to be flown at military expense to Washington state, where he was to be reunited with his wife, Adrienne, three adult children and a seven-year-old grandson.

Earlier this week Abney's daughter Jessica told The Vancouver Sun the family was hopeful the U.S. military would free her father in time for him to attend his brother's funeral on Saturday. Gerry Abney, 55, died of cancer while his older brother was incarcerated in California.

King wouldn't comment on the exact nature of the discharge, citing privacy reasons. The military had the option of pursuing a court martial against Abney, who enlisted with the Marines in 1968 but deserted after five months in basic training. That option could have landed Abney in jail for up to five years.

After reviewing his file, however, O'Donogue opted for a discharge, King said.

"I want to emphasize that this decision was made by the Marine Corps because we feel that it is in the best interest of justice, the Marine Corps and Mr. Abney that he be [discharged] administratively," King said.

Neither Abney, nor his family in Kingsgate, was available to comment at press time Thursday.

Abney was arrested March 9 on a 1968 federal warrant.

Born in Kentucky but raised in Canada, Abney had passed through the border countless times since he deserted in 1968 in opposition to the war in Vietnam, Jessica Abney said in an interview last week. Last Thursday, however, he was detained by U.S. border guards after his name showed up on a federal database during a routine records check.

In 1977 -- the same year Abney became a Canadian citizen -- then-U.S. president Jimmy Carter signed a pardon for Vietnam draft dodgers and deserters, but the program required deserters to apply for the special discharge review program. Abney didn't apply so the arrest warrant remained active.

According to King, Abney is one of 125 men for whom arrest warrants were issued by U.S. Marines during the Vietnam era, from 1961 and 1979.


Posted by: ryuge || 03/17/2006 17:31 || Comments || Link || E-Mail|| [307 views] Top|| File under:
Home Front: Politix
Tough on Crime: Bringing The Guillotine Back To Indiana
SOUTH BEND -- Republican 2nd District congressional candidate Tony Zirkle has proposed a four-stage approach to stopping sex- related crimes such as child pornography, rape, sexual slavery and human trafficking.

Stage 4 contemplates the reintroduction of the guillotine and lynch mob into the criminal justice process, although Zirkle said in an interview that he is taking that position "to stimulate debate."

He also said he is in favor of the death penalty.

"If I am elected to Congress, I will introduce a declaration of war against human traffickers, porn-pimps and child rapists," Zirkle said in a campaign release. "We must put fear back into the criminals who are preying on our children."

The first stage of the battle, as proposed by Zirkle, calls for suspension of the constitutional protections of property rights for "porn-pimps."

"Every adultery (sic) book store will be immediately seized and the property will be forfeited to the taxpayers without any process of law other than a hearing within 10 days of seizure to give the porn-pimps the opportunity (to) challenge the sufficiency of prostitution evidence."

Stage 2, Zirkle said, would involve "actual arrests" for those who did not learn from Stage 1. Stage 3, if necessary, calls for "super speedy public trials with severe punishment that is swiftly carried out after a rapid appeal."

Which leads to Stage 4. "If this stage is necessary, then I am willing to debate the idea of returning the guillotine and lynch mob for those who prey on children under the age of 12; however, no capital punishment will be extended without at least four witnesses."

Zirkle said he favors the death penalty but believes current law offers insufficient due process protections.

"One witness can send you to death now," he said.

According to Zirkle, debate could fuel discussion of his guillotine proposal but, so far, "no one will debate me."

Zirkle sought without success to debate Republican incumbent U.S. Rep. Chris Chocola during the 2004 primary election, and he has actively been seeking a debate opponent during the current election.

There does not appear to be much chance of Zirkle debating any of the current crop of congressional candidates.

Chocola, through campaign spokesman Brooks Kochvar, declined to respond to Zirkle's statements.

Steve Francis, candidate for the 2nd District Democratic congressional nomination, said he would debate Zirkle after the primary, "when he wins it and I win and we face off for the general election."

Until the primary race is over, Francis said, it would not be appropriate for him to debate the candidate from the other party.

Joe Donnelly, the other Democratic contender, said that at this stage, Zirkle should be debating Chocola.

"I would be happy to debate Mr. Zirkle after he wins the Republican primary," Donnelly said.

During the interview, Zirkle equated human trafficking with "modern-day slavery" and said he believes Congress needs to take action against this growing world problem.

The Republican candidate, who served as a deputy under former county Prosecutor Chris Toth, said he has derived his proposals from his personal experience "that judges and liberal prosecutors have failed us."
Posted by: Anonymoose || 03/17/2006 17:37 || Comments || Link || E-Mail|| [453 views] Top|| File under:
John Kerry: NYC Gone by 2036
Failed presidential candidate John Kerry offered a startling prediction Friday morning: If the U.S. doesn't change its global warming ways, New York City and Boston will be destroyed by flooding by 2036.

"And there goes our biggest block of voters!"

"I can say to an absolute certainty," Kerry told radio host Don Imus, "that if things stay exactly as they are today absent some unpredictable change in what's going on, within the next 30 years the Arctic ice sheet is gone. "Not maybe, not if - the Arctic ice sheet is gone," the Massachusetts Democrat insisted, before offering his hair-raising prediction.

"Already you have the Greenland ice sheet beginning to melt . . . If that melts, you have a level of sea level increase that wipes out Boston Harbor, New York Harbor - I mean, it's just stunning what we're looking at."

John's been in AlGore's stash again


Kerry blamed the Bush administration's environmental policies for the coming destruction of New York and Boston. "Europe and the other countries are responding," he told Imus. "The United States remains oblivious - at least the administration remains oblivious."

Despite the dire warning, Kerry hasn't done much to change his own global warming ways. At last report, he and his wife still owned several SUV's, a gas guzzling yacht, five BTU gobbling homes and a private jet. Like fellow environmentalist RFK, Jr., Kerry continues to withold his support for the proposed construction of a wind farm in the waters off Nantucket, where he and his wife own a mansion.
Posted by: Steve || 03/17/2006 13:21 || Comments || Link || E-Mail|| [611 views] Top|| File under:
McCain and Hillary Rally Illegals
Senators John McCain (Rino.-Ariz.) and Hillary Clinton (D.-N.Y.), the current frontrunners for their parties' 2008 presidential nominations, joined Senators Teddy Kennedy (D.-Mass.) and Charles Schumer (D.-N.Y,) in rallying a group of illegal aliens who came to Washington, D.C., on March 8 as part of a lobbying effort funded by a foreign government to push for amnesty for illegal aliens.


And no, this isn't the government you're thinking of

McCain and Clinton both effusively greeted the illegal-alien lobbyists as if they had come to champion some great moral and constitutional cause. "It is so heartening to see you here," said Clinton. "You are really here on behalf of what America means, America's values, America's hopes." "You are doing what democracy is supposed to be all about, petitioning the government to right a wrong," said McCain.

The lobbyists, part of an effort organized by the Irish Lobby for Immigration Reform (ILIR), were not petitioning their own government, of course. They were petitioning our government, using Irish government money to do it.

What is the ILIR? "The purpose of the new organization is to lobby for immigration reform at a local level, with a particular emphasis on the legislation proposed by Senators John McCain and Edward Kennedy (the 'Secure America and Orderly Immigration Act')," says a January 23 press release put out by Ireland's Department of Foreign Affairs. "This will include lobbying congressmen and senators in a bipartisan manner."The Irish government has launched an all-out effort for the McCain-Kennedy immigration bill because it would grant amnesty to illegal aliens in the U.S. by converting them into legal guest workers. Funding ILIR is part of Ireland's pro-McCain-Kennedy campaign.

"The ILIR has been established at a particularly critical time in the U.S. as the legislative debate on this issue enters an important phase," Irish Foreign Minister Dermot Ahern said in the January 23 release. "The ILIR is throwing its weight behind the McCain/Kennedy immigration reform bill. … The positive initiative taken by Senators McCain and Kennedy in the U.S. Senate, mirrored by Representatives [Jim] Kolbe [R.-Ariz.], [Jeff] Flake [R.-Ariz.], and [Luis] Gutierrez [D.-Ill.] in the House of Representatives would enable undocumented Irish people to participate in the life of their adopted country, free from fear and uncertainty."

In debates on the floor of the Irish legislature, the Irish government has made clear that this amnesty provision is why they especially like McCain-Kennedy. "We believe this [McCain-Kennedy] remains the most attractive approach for the undocumented Irish, as it includes provisions which would allow undocumented people to apply initially for Temporary Residence Status, but with a route to Permanent Residency," Noel Treacy, Ireland's minister of European Affairs said in Ireland's legislature on February 15. "We know that Senators Kennedy and McCain and other like-minded senators remain convinced that proposals that require undocumented people to return home before applying for re-entry to the U.S. are not practical and will not encourage the undocumented to come out of the shadows."

In a February 22 debate in the Irish legislature, Foreign Minister Ahern said he had encouraged the creation of the illegal-alien lobbying organization in the U.S. "Deputies can be assured that in all my meetings with U.S. contacts, including Secretary of State Condoleezza Rice, and key congressional figures, I made known the support of the government … for the approach favoured by Senators Kennedy and McCain," said Ahern. "Their bill has also been strongly endorsed by the Irish Lobby for Immigration Reform, a group established in December to mobilize grassroots support within the Irish community in the U.S. for immigration reform. I welcome the establishment of this organization. I encouraged the formation of such an organization and recently approved a grant of €30,000 towards its operational expenses."

The Irish Times, published in Dublin, trumpeted the fact that "illegals" had rallied on Capitol Hill with McCain, Clinton, Kennedy and Schumer. One Times story on March 9 was headlined: "'Illegals' lobby for right to stay in U.S."

"Capitol Hill became a sea of green and white yesterday as thousands of undocumented Irish immigrants came out of the shadows for immigration reform," said the Times. "They were rewarded with appearances from some of the most influential figures in Congress, including the two front-runners to succeed President Bush—Senators John McCain and Hillary Clinton."

Another item in the Irish Times, with the headline "Irish rally to press for legal status in America," said: "More than 2,400 undocumented Irish immigrants and their supporters rallied in Washington yesterday in support of an immigration reform bill that would allow them to remain in the U.S. legally." This report further noted that "Senators Kennedy, John McCain, Hillary Clinton and Charles Schumer addressed the demonstrators, who wore white T-shirts with the slogan 'Legalize the Irish.'"

"There has never been a presence like we've had today," Clinton told the crowd of illegal aliens, according to the Irish Times.

"This kind of reception is enough to make a guy want to run for President of the United States," said McCain, after the illegal aliens gave him a standing ovation.

Memo to self: Save this for the 2008 primarys

Clinton and McCain may think their pandering will appeal to Irish-American voters. But when they run in the United States of America in 2008, they just might find that their fawning words for a foreign-government-funded lobby that flouts U.S. immigration law sounded more like fighting words to many plain, old-fashioned, red-blooded voters—even if they happen to be proud, law-abiding Irish-Americans.
Posted by: Steve || 03/17/2006 10:21 || Comments || Link || E-Mail|| [307 views] Top|| File under:
'Afrikan Liberation Movement coming to New Orleans
(CNSNews.com) - The New Black Panther Party is coming to New Orleans on Friday to represent the black "masses" who have been "displaced, murdered and abandoned" by a negligent government at war with its people, the group said in a press release. The leader of the New Black Panther Party, attorney Malik Zulu Shabazz, said his group will launch a "weekend of mobilization that will give rise to a never-before-seen stage in the Afrikan Liberation Movement." The press release describes the event as a self-help program for black people in the city where "the plot to destroy the Black civilization has continued in such a blatant and arrogant manner." The group said its main mission is to restore the economic, educational, social and political freedom and independence of black people, and to prevent the "white takeover" of New Orleans.

Mayor Nagin call in a "favor"?

"The New Black Panther Party leadership, membership and supporters have not and will not sit idly by, while our people continue to have a list of inadequately met needs," the press release said. It also accuses the government of spreading masses of black people across the nation to unfamiliar places -- a strategy intended to prevent the "aggrieved from creating coalitions and creating progressive change."
Posted by: Steve || 03/17/2006 09:46 || Comments || Link || E-Mail|| [290 views] Top|| File under:
'Hanoi Jane' honour is defeated
A move to honour actress Jane Fonda for her US charity work has been defeated because of her infamous opposition to the Vietnam war in the 1970s. Senators in Fonda's home state of Georgia voted 38-1 against a resolution praising Fonda for charity donations and work to combat teenage pregnancy. Many in the US still see her as a traitor after a trip to the North Vietnamese capital, Hanoi, in 1972. She has since apologised for visiting a gun site used to shoot down US planes.

Republican Senator John Douglas said Fonda, who picked up the nickname "Hanoi Jane", was "guilty of treason". She has admitted her visit to the Hanoi gun site was a "betrayal". "I can think of no living American who is less worthy of this honour," he said. The resolution was sponsored by Senator Steen Miles, who said her charity work should make up for past mistakes. But even she voted against the motion after Fonda herself tried to have it withdrawn to avoid controversy. A Republican leader forced the vote to go ahead, saying members of his party wanted to go on record against it.

Some dead horses should be dug up every few years and beaten.

Fonda, who lives in Atlanta, recently acknowledged her visit to the Hanoi gun site was a "betrayal" of the US military. It was the "largest lapse of judgement that I can even imagine", she said. But she said she did not regret meeting American prisoners of war in North Vietnam or making broadcasts on Radio Hanoi.

The actress is founder of the Georgia Campaign for Adolescent Pregnancy Prevention, a goodwill ambassador for the United Nations and has made donations to universities and charities. She has starred in films including Barbarella, Nine to Five, On Golden Pond and Monster-in-Law. She won Oscars for her roles in Klute and Coming Home in the 1970s and has been nominated on five other occasions.
Posted by: Steve || 03/17/2006 08:28 || Comments || Link || E-Mail|| [333 views] Top|| File under:
Supreme Court Gals Threatened By "Irrational Fringe"
Boo!


Supreme Court Justice Ruth Bader Ginsburg assailed the court's congressional critics in a recent speech overseas, saying their efforts "fuel" an "irrational fringe" that threatened her life and that of a colleague, former justice Sandra Day O'Connor.

Addressing an audience at the Constitutional Court of South Africa on Feb. 7, the 73-year-old justice, known as one of the court's more liberal members, criticized various Republican-proposed House and Senate measures that either decry or would bar the citation of foreign law in the Supreme Court's constitutional rulings. Conservatives often see the citing of foreign laws in court rulings as an affront to American sovereignty, adding to a list of grievances they have against judges that include rulings supporting abortion rights or gay rights.

Though the proposals do not seem headed for passage, Ginsburg said, "it is disquieting that they have attracted sizeable support. And one not-so-small concern -- they fuel the irrational fringe."
Posted by: Captain America || 03/17/2006 00:00 || Comments || Link || E-Mail|| [550 views] Top|| File under:
International-UN-NGOs
Mussa set for new term as Arab League chief
CAIRO - Arab leaders are widely expected to approve Amr Mussa's bid for a second five-year term as Arab League chief when they gather in Sudan later this month, a senior official said on Thursday. Arab League assistant secretary general for political affairs Ahmed bin Hili told reporters that the veteran Egyptian diplomat had the support of much of the Arab world and his candidacy will almost certainly be approved.

Arab leaders are due to meet in the Sudanese captial Khartoum on March 28 and 29 for their annual summit to discuss developments in the region and to decide whether to elect a new secretary general or extend Mussa's mandate. "The issue of renewing the mandate of Amr Mussa will be on the agenda and he has enormous Arab support," bin Hili said.

Mussa's term in office runs out at the end of May and Egypt has nominated him for another term.The 73-year-old former Egyptian foreign minister was first elected in 2001 and charged with restructuring and revitalising the 22-member pan-Arab organisation and turning it into the proactive body it never was.


And isn't now. And won't be.
Posted by: Steve White || 03/17/2006 00:00 || Comments || Link || E-Mail|| [278 views] Top|| File under:
Southeast Asia
Malaysian Missile Misfires: Technical Troubles Trump Test
A "Sea Skua" guided missile misfired Thursday, in the first test conducted in Southeast Asia, in the waters off Kuala Beruas near Pantai Remis in Perak, Chief of Navy Admiral Datuk Ilyas Din said. Matra BAE Dynamics of the United Kingdom, which conducted the test for the Royal Malaysian Navy (RMN), identified a technical problem as the cause of the failure, he added.

The missile, fired at 11 am from a Super Lynx 300 attack helicopter at a wreckage of a ship eight nautical miles away, failed to hit its target and fell into the sea without exploding.

The company would carry out an investigation to determine the cause of the problem in two or three days, well before the second test that is scheduled a week from now, Ilyas told reporters on board the RMN vessel, KD Mahawangsa, here.

Thursday's Sea Skua missile test was the first conducted in Southeast Asia because Malaysia is the only country in the region to purchase the missiles, the complete package of which cost 16 million pounds sterling (about RM103 million). The agreement to purchase was made in 2001 and the supply of the missiles to the RMN began last year.
Posted by: Pappy || 03/17/2006 00:08 || Comments || Link || E-Mail|| [282 views] Top|| File under:
Who's in the News
103
[untagged]
Bookmark
E-Mail Me
The Classics
The O Club
Rantburg Store
The Bloids
The Never-ending Story
Thugburg
Gulf War I
The Way We Were
Bio
Merry-Go-Blog
Hair Through the Ages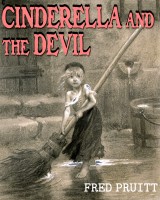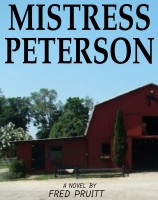 On Sale now!


A multi-volume chronology and reference guide set detailing three years of the Mexican Drug War between 2010 and 2012.

Rantburg.com and borderlandbeat.com correspondent and author Chris Covert presents his first non-fiction work detailing the drug and gang related violence in Mexico.

Chris gives us Mexican press dispatches of drug and gang war violence over three years, presented in a multi volume set intended to chronicle the death, violence and mayhem which has dominated Mexico for six years.
Click here for more information


Meet the Mods
In no particular order...


Steve White
Seafarious
Pappy
lotp
Scooter McGruder
john frum
tu3031
badanov
sherry
ryuge
GolfBravoUSMC
Bright Pebbles
trailing wife
Gloria
Fred
Besoeker
Glenmore
Frank G
3dc
Skidmark
Alaska Paul



Better than the average link...



Rantburg was assembled from recycled algorithms in the United States of America. No trees were destroyed in the production of this weblog. We did hurt some, though. Sorry.
34.200.236.68