-Short Attention Span Theater-
Mummified dinosaur reveals surprises: scientists
A partially mummified hadrosaur discovered by a teenager in North Dakota may be the most complete dinosaur ever found, with intact skin that shows evidence of stripes and perhaps soft tissue, researchers said on Monday. Enough of the animal remains to show it ran quickly and was far more muscular than scientists believed such dinosaurs were. "It's sort of King Tut meets T. Rex," paleontologist Phil Manning of the University of Manchester in Britain said in a telephone interview.

The creature is fossilized, with the skin and bone turned to stone. But unlike most dinosaur fossils, tissues are preserved as well. This includes large expanses of the animal's skin, with clear remains of scales. "This is not a skin impression. This is fossilized skin," Manning said. "When you run your hands over this dinosaur's skin, this is the closest you are going to get to touching a real dinosaur, ever."

The remains of the hadrosaur, dubbed Dakota, were found in 2000 by Tyler Lyson, then 17, on his uncle's ranch in North Dakota. The hadrosaur, a plant-eating dinosaur that walked on two legs, lived 67 million years ago, during the late Cretaceous Period.
Posted by: Fred || 12/04/2007 00:00 || Comments || Link || E-Mail|| [6461 views] Top|| File under:
Africa North
Sarkozy, in Algeria, calls French colonialism 'profoundly unjust'
The French president, Nicolas Sarkozy, said Monday that France's colonial system was "profoundly unjust," in a step toward ending decades of rancor between France and Algeria, once the crown jewel among French colonies. "Yes, the colonial system was profoundly unjust, contrary to the three founding words of our republic: liberty, equality, fraternity," he said at the start of a three-day state visit to Algeria.

The visit comes with tensions running high. France has refused for years to apologize for brutality during the colonial era. And an Algerian government minister said that Sarkozy won the presidential elections last spring because he was backed by a "Jewish lobby." Sarkozy responded Monday with an appeal for both France and Algeria to fight "all forms of racism."

"There is nothing that more closely resembles anti-Semitism than Islamophobia," he said. "Both have the same face: that of stupidness and hate."


Posted by: Fred || 12/04/2007 00:00 || Comments || Link || E-Mail|| [6460 views] Top|| File under:
Africa Subsaharan
Niger secures $236 mln Islamic funding for dam
NIAMEY - Landlocked Niger has secured $236 million from Islamic donors to build a long-awaited dam on the Niger river to provide hydro power and help grow food for the largely desert country, the government said.

Home to one of the world's poorest and fastest-growing populations, Niger stretches deep into the Sahara desert. It suffers frequent hunger crises exacerbated by widespread poverty and desert encroachment onto traditional farmland, and its economy depends largely on uranium mined in the arid north by former colonial power France.


For some reason, the French aren't ponying up the money for their former colony. They're happy to take the uranium.

'Funding for building the Kandadji dam and associated projects has been secured,' Prime Minister Seyni Oumarou said in a statement late on Sunday after returning from a meeting with donors in Jeddah, Saudi Arabia, last week organised by the Islamic Development Bank.

The government has been talking about building the Kandadji dam upstream from the capital Niamey for nearly four decades, but the Islamic donor funds should allow the first phase of the huge development project to begin in mid-2008.

The Niger river, crossing the extreme southwestern corner of the country on its way to Nigeria and the Atlantic, has a fertile flood plain ripe for irrigated agriculture and potential to reduce the country's huge dependence on imported electricity. 'Building the dam will allow us to solve at least three problems: firstly regenerating the natural environment, secondly improving food security through water-based agriculture or irrigation, and thirdly to provide electricity,' Oumarou said.

However, the donor funding will cover barely a third of the projected 300 billion CFA franc ($670 million) cost of the broader Kandadji project, and Oumarou said the hydropower station itself would be financed through a public-private partnership. He said a dozen potential investors had expressed interest in the project, which would reduce Niger's dependence on neighbouring Nigeria's National Electric Power Authority, from which it imports much of its electricity needs.

The dam site at Kandadji around 180 km (110 miles) northwest of Niamey, near Niger's borders with Mali and Burkina Faso, has not been affected by the Tuareg rebellion in the north.
Posted by: Steve White || 12/04/2007 00:00 || Comments || Link || E-Mail|| [6461 views] Top|| File under:
Bangladesh
Hasina in court to face extortion charges
Former Bangladesh Prime Minister Sheikh Hasina appeared in court Monday where it was confirmed she would be facing extortion charges, a state prosecutor said.

The leader of the Awami League, one of Bangladesh's main parties, was led to the dock amid high security at the special courtroom in the parliament complex in Dhaka, said state prosecutor Mohammad Borhanuddin. "After the hearing, judge Azizul Haq ruled that his court has the jurisdiction to hear the extortion case against Sheikh Hasina," said Borhanuddin. "The court has fixed December 9 the next date of hearing when it is expected to lay the charges against her and start the trial," he said. State lawyers have said Sheikh Hasina, who ruled the country in 1996-2001, faces two charges - namely extortion and threatening to extort.

If found guilty she faces a maximum of five years in jail. She has been accused of extorting 29.9 million taka (435,000 dollars) from the owner of a business group in 2000, and was arrested on July 16 after the owner filed an extortion case against her at a Dhaka police station.

Posted by: Fred || 12/04/2007 00:00 || Comments || Link || E-Mail|| [6461 views] Top|| File under:
Boehner wins leak case lawsuit
Pay up, Baghdad Jim...


House Minority Leader John A. Boehner yesterday achieved a definitive victory in his decadelong fight with a leading liberal Democrat who leaked an illegally taped 1996 telephone conversation among House Republican leaders.

The Supreme Court yesterday let stand a lower federal court's ruling that Rep. Jim McDermott of Washington had wrongfully leaked the tape to two newspapers, contrary to House rules, and that Mr. Boehner could sue him for damages.

"As I've said many times — when you break the law in pursuit of a political opponent, you've gone too far," Mr. Boehner said yesterday after the court's decision. The lawsuit "was the right fight for the right reasons, and I am pleased to see it reach a successful conclusion."

The fight began more than a decade ago amid the ethics war being waged against then-House Speaker Newt Gingrich and a Florida couple's illegal taping of a cell-phone conversation between the Georgia Republican and other House party leaders, including Mr. Boehner. The tape found its way into the press via Mr. McDermott, who then was the top Democrat on the House ethics panel investigating Mr. Gingrich and pushing for a special prosecutor in the case.

Mr. McDermott had asked the Supreme Court to hear his appeal of a decision by the U.S. Circuit Court of Appeals for the District of Columbia, arguing that his free-speech rights gave him the right to leak the illegal taping to the New York Times and Atlanta Journal-Constitution. The trial judge called Mr. McDermott's actions "willful and knowing misconduct" that "rises to the level of malice."

The justices yesterday refused to hear the appeal, without commenting on their action.

The Seattle-area lawmaker said he was disappointed with the Supreme Court's decision but didn't regret giving journalists access to the tape. "I knew when I asked the Supreme Court to review this case that the odds were against me, since the court accepts only a small fraction of the cases submitted," he said. "Nonetheless, I thought that the constitutional principles presented — the First Amendment protection of truthful speech and the separation of powers doctrine — warranted the court's attention. I pursued this case based on my belief in the people's right to know, and I continue to believe it was my sworn responsibility to vigorously defend that right."

But the U.S. Circuit Court of Appeals for the District of Columbia, in a 5-4 decision in May, disagreed and added that Mr. McDermott's offense was especially egregious since he was the top Democrat on the House ethics committee at the time.

"When Representative McDermott became a member of the ethics committee, he voluntarily accepted a duty of confidentiality that covered his receipt and handling of the illegal recording," wrote the five-judge majority. "He therefore had no First Amendment right to disclose the tape to the media." House ethics panel members are barred by congressional rules from disclosing "any evidence relating to an investigation" without the panel's agreement.

Lower courts have ruled that Mr. McDermott must pay Mr. Boehner $10,000 in actual damages, $50,000 in punitive damages, plus "reasonable" attorneys fees. Determining legal costs has been set aside while Mr. McDermott, who has created a legal-defense fund to pay his expenses in the case, appealed the verdict and his claim of constitutional issues. Mr. Boehner submitted an affidavit in 2000 putting his attorneys fees at $530,000, but the appeals process is estimated to have raised his costs to about $800,000.

Last December, the then-Republican-led House ethics committee decided not to take action against Mr. McDermott, despite finding he broke ethics rules by letting reporters listen to the taped call. A Republican lawmaker familiar with the case said Democrats on the committee blocked punitive action against their colleague.

Mr. McDermott is widely regarded on the left as a hero for the Boehner fight and other issues — such liberal blogs as Daily Kos regularly encourage donations for his legal-defense fund. He appeared in the Michael Moore film "Fahrenheit 9/11," was one of fewer than 70 House members to vote against the Defense of Marriage Act and visited Iraqi dictator Saddam Hussein in Baghdad in the weeks before the U.S.-led invasion.

Mr. Gingrich was heard on the December 1996 call by John and Alice Martin over a police radio scanner. In the call, he told Mr. Boehner and other Republican leaders how to react to the ethics accusations. The Martins gave the tape to Mr. McDermott in January 1997, and both newspapers published articles based on the tapes shortly afterward. The Martins pleaded guilty to violating a federal anti-wiretapping law and were fined $500 each.
Posted by: tu3031 || 12/04/2007 12:01 || Comments || Link || E-Mail|| [6483 views] Top|| File under:
O'Bama being smeared as a 'stealth Muslim'
A leading American newspaper on Monday castigated evangelical circles believed to be responsible for an insidious smear campaign against Democratic presidential hopeful Barack Obama, projecting him as a "stealth Muslim."

In an editorial, the Los Angeles Times wrote, "The Great American Smear is back. In 2000, the victim was Republican presidential candidate Senator John McCain, and the vector for transmission was telephone lines and leaflets left on windshields in church parking lots. This year, the victim is Democratic presidential candidate Senator Barack Obama, and the vector is e-mail messages that appear to have originated in evangelical networks. As always, the smears play to the ugly underside of American politics: prejudice and hatred."


Hmmm, wonder who benefits from that, hmmmm, ...

And the Hildebeast is certainly capable of using 'evangelical networks' ...

The newspaper said it is worth considering the persistence of the Internet rumours that Obama, well known to the people of Chicago as a Christian, is actually a stealth Muslim, a "Manchurian candidate" who would take the presidential oath with his hand on the Quran. LA Times recalled that the rumours first surfaced during Obama's run for the Senate but took off in a "viral" e-mail campaign in 2006. An e-mail called Obama "The Enemy Within".

GOP strategist Ed Rogers also pointedly mentioned Obama's middle name, Hussein. In January, the Obama campaign was forced to denounce Fox News for repeating a false Insight magazine report that he had spent fours years in an Indonesian madrassa.

CNN sent out a reporter who found that the school Obama had attended had nothing in common with the "Pakistani incubators for jihadists", and though his campaign has set the record straight repeatedly, last week the Washington Post ran a front-page story about Obama's "Muslim ties".
Posted by: Fred || 12/04/2007 00:00 || Comments || Link || E-Mail|| [6462 views] Top|| File under:
India-Pakistan
No more money to be paid to Russia for Gorshkov: Indian Naval Chief
Chief of the Indian Navy and the Chairman Chiefs of Staff Committee, Admiral Sureesh Mehta on Monday said that India should not pay more money than initially agreed for the acquisition of the Russian aircraft carrier Gorshkov.

Speaking to reporters a day ahead of the Navy Week celebrations, Admiral Mehta said, "We should not pay anything more than what we have committed in the original contract (for the Gorshkov)," adding, "`When we signed the deal, it was fixed-price contract, taking into account all eventualities of retrofitting."

India had initially signed the 58 billion rupees (1.5 billion dollars) deal in January 2004, but the cost is expected to rise after India accepted the Russian demand of increasing Rupee-Rouble escalation rate from 2.8 percent as earlier agreed to 5 percent.

The 44,570-tonne aircraft carrier was scheduled to be delivered by August 2008, but delays in its delivery have raised severe concerns here, and last week Defence Minister A K Antony said in the Parliament that the "overall progress of repair and re-equipping of the ship is slow."

Admiral Mehta today said that said the Indian Navy now owns the aircraft carrier, which has been re-christened as INS Vikramaditya, since New Delhi has already paid more than 400 million dollars for it.

He said that the delay is basically due to the Russian Government diverting the trained manpower engaged in the repair work of the aircraft carrier to other shipyards where they are constructing their new ships and submarines.

``It was Gorshkov project which helped Russian shipyards provide jobs when their economy was down. With our money, there has been lot of prosperity in the (Russian) region,`` he said, adding, "But now, sudden oil boom has brought about a lot of prosperity, enabling the Russians to launch new warships and submarines, diverting the workforce.``

Last week, Antony told the Lok Sabha that the Russian side has submitted a revised Master Schedule indicating a delay in the project and they have attributed the delays to "growth of work".

Admiral Mehta said that the retrofitting process would take at least two years, and added, "We have to see where our relations are going to with Moscow.``
Posted by: john frum || 12/04/2007 05:26 || Comments || Link || E-Mail|| [6461 views] Top|| File under:
India nuclear submarine ready by 2009: navy chief
NEW DELHI (AFP) — An Indian-built nuclear-powered submarine will be ready for sea trials in two years, and the navy has ordered 32 new warships, naval chief Sureesh Mehta said.

India, which carried out a string of nuclear tests in 1998, has already built ballistic missiles for its army and configured warjets to carry such weapons. "Our scientists have confirmed that they would have the advance technology vessel (nuclear submarine) project ready for trials by 2009," Mehta told reporters.

In India's nuclear deterrent plans, "placing of nuclear weapons under the sea is the third triad which at present we don't have and we hope at one point we will," he said.


The Indians sound like they wish to be a world power. And they're going about it in a very intelligent way.

Mehta also said New Delhi was negotiating with Moscow to lease a Russian nuclear-powered submarine, which he said was "to enable our men to train on how to operate nuclear reactors and other platforms."

The announcements came after Mehta said he rejected a Russian request for an additional 1.2 billion dollars to finish a deal struck in 2004 to refurbish a Soviet-era aircraft carrier, Admiral Gorshkov.

He warned Russia, which accounts for 73 percent of India's military supplies, that delays on the carrier work could mean that preferential treatment in future arms deals could be scrapped. "We cannot put all our eggs in one basket and so we must have a multi-vendor opportunity," he said. "This is how we are going to deal with Russia now."
Posted by: john frum || 12/04/2007 05:18 || Comments || Link || E-Mail|| [6461 views] Top|| File under:
India may scrap 600-mln-dlr Eurocopter deal: official
NEW DELHI (AFP) — India's army may scrap a 600-million-dollar deal for 197 helicopters from an EADS unit because of complaints about the bidding process and the role of agents, an official said Sunday. India's policy-making Defence Acquisition Committee is expected to issue a fresh tender for the helicopters in the next financial year, said an official with the committee who did not want to be named.

An Indian army spokesman declined comment on the deal, awarded in February 2007 as part of an army modernisation programme.

The official said New Delhi was probing links between an army general and Indian agents of Eurocopter, part of the European Aeronautic Defence and Space Company, which makes civil and military aircraft. The deal was suspended in June 2007 on the recommendation of a federal watchdog overseeing major government purchases.

"Some aspects of the deal probed by the Central Vigilance Commission also included complaints from (US-based) Bell Helicopter that it had been rejected on flimsy grounds," the committee official said. "There are elements of truth in the complaints, especially the one involving an officer who was part of the evaluation committee while his brother headed the company that is Eurocopter's sole distributor in India," he said.

India banned middlemen in military deals following allegations of bribery in a multi-billion dollar artillery deal in the 1980s that brought down the government of former premier Rajiv Gandhi.

Military observers say the cancellation would deliver a blow to EADS, which views India as major client for Airbus passenger planes among other things. It plans to invest 2.5 billion dollars over 15 years in research and production here.

An Eurocopter spokesman earlier declined comment on the allegations, but said the firm did employ agents. "We do not have a family tree of all people working with Eurocopter," the Indian Express newspaper quoted the spokesman as saying. "We have hundreds of agents and representatives across the world," the spokesman added.

Eurocopter has also been accused by the vigilance commission of not providing the right helicopter for use in field trials and did not closely monitor the implementation of the deal, the official said. "Eurocopter acted more as the buyer than a supplier in this particular deal," the official said.

Several firms bid for the contract, including Russian helicopter-maker Kamov, which dropped out in 2004. Indian defence specialists selected the Eurocopter 350B3 light reconnaissance model over Bell's LongRanger, which cost less, after an intensive testing period.

The Indian army also wants to buy 285 heavy- and medium-lift helicopters to replace the bulk of its fleet of 500 Soviet-era machines.

The military establishment, which invited tenders earlier this year for 126 fighter jets worth 10 billion dollars, has emerged as one of the biggest buyers of armament products among developing countries.
Posted by: john frum || 12/04/2007 00:00 || Comments || Link || E-Mail|| [6463 views] Top|| File under:
Olde Tyme Religion
Muslim Scholars Debate Apostates in Islam
Excerpt. Tough crowd...


Al-Sweidan: Before the break, I asked our audience for their views on this important issue. Does a Muslim have the liberty or the right to change his religion? The results are as follows: 24% said: "Yes, he has the right to change his religion." 76% of the people said: "No." Let's hear some opinions and then I will return to out guests.

Audience member: Sir, if you become an apostate, your punishment is death. There is a great problem that most of us, 70% of us, are Muslims because they were born to Muslim fathers and mothers. Before a person converts to Islam, he has the liberty to choose, but remember that if you want to convert from Islam, you will be punished by death. So you have the liberty to choose, but on the condition...

Al-Sweidan: That's not liberty.

Audience member: It has conditions...

Al-Sweidan: What you are saying is: You have the right to become an apostate, but I will kill you.

Audience member: That's right. I won't tell him not to.

Al-Sweidan: What can be worse than being killed?

Audience member: That's why he will not become an apostate.
Posted by: tu3031 || 12/04/2007 13:02 || Comments || Link || E-Mail|| [6467 views] Top|| File under:
Syria-Lebanon-Iran
Canada Says Ambassador to Iran Expelled
OTTAWA, Canada (AP) - Iran has ordered Canada's ambassador to leave the country, the Canadian foreign minister said late Monday, calling the move entirely unjustifiable. Foreign Affairs Minister Maxime Bernier suggested the expulsion of Ambassador John Mundy, who was recently appointed and yet to have his credentials accepted, was a tit-for-tat move by the government in Tehran.

Canada and Iran have tried to come to an agreement on an exchange of ambassadors for some time, but Canada is not willing to accept the candidates Tehran has proposed thus far.

``Unfortunately, we have as yet been unable to accept the candidates Tehran has submitted,'' Bernier said in a statement. ``We believe that the expulsion of our ambassador is an unfortunate and unjustified consequence of this situation. As always, Canada remains prepared to receive an Iranian ambassador provided a suitable candidate is presented,'' he said. ``We stand behind our ambassador, who has performed his diplomatic duties with professionalism and dedication,'' the statement added.

The diplomatic slap came one day after the Iranian charge d'affaires expressed frustration that his country's overtures to Canada were being ignored by the Canadian government. Seyed Mahdi Mohebi said in an interview with The Canadian Press that he has twice asked for a resumption of high-level contacts up to the foreign minister level. ``It is one-sided love,'' Mohebi told CP in an interview conducted in Farsi. ``Love should be mutual.''

Relations have been frosty since former Canadian ambassador Ken Taylor helped spirit Americans out of the U.S. Embassy in 1980 before they could be taken hostage shortly after the Iranian revolution.

Recently, Iran's supreme court ordered a review of the death of Zahra Kazemi, the Canadian photojournalist who tied in custody after being arrested outside of a Tehran prison in 2003. Authorities said she died after falling ill. Her son believes she was tortured and raped before being killed. Mohebi said he hoped a resolution of the case would lead to a warming of relations.

Bernier said the Canadian Embassy in Iran will be now headed by the charge d'affaires. Both countries will continue to maintain embassies in the respective capitals and conduct normal operations, the release said.


Frankly, you might as well close up shop. It's not like the Iranians are going to respect you, and it's not like you can do business there. Now they won't even accept your ambassador. Save some coin and come home.
Posted by: Steve White || 12/04/2007 00:00 || Comments || Link || E-Mail|| [6462 views] Top|| File under:
Home Front: Culture Wars
Baby Jesus, Reindeer Thefts Up, Christians Pour Into the Streets
ARREDONDO FARMS, Fla. -- A Grinch may be lurking among a Central Florida neighborhood, stealing holiday decorations, reindeer and a baby Jesus.

Police said three homes in a neighborhood near Gainesville have been targeted. A resident said her entire nativity scene, including baby Jesus, was stolen. Other residents said they worry their decorations will be stolen, too.

Deputies are recommending residents to display their lawn ornaments close to the house where they can be seen from the inside. Like the Grinch, deputies said it's not likely the thieves will return the stolen decorations.


Christians! Lets Blame it on Ali Baba and his Forty Thieves!!
Posted by: Unolulet Fleaper7697 || 12/04/2007 13:43 || Comments || Link || E-Mail|| [6469 views] Top|| File under:
Home Front Economy
Don't Fear The Weaker Dollar — It's Keeping The Economy Afloat
The plunge in the dollar has turned normally calm voices strident and fearful. A weak currency, they say, spells catastrophe for the U.S. economy. But like much conventional wisdom, this isn't true. Nor is it true that the dollar, to use one favorite recent word, has "collapsed."

You wouldn't know it, however, from recent headlines. This week's Economist magazine, known for its cool-headed discussion of economic events, has this on its cover: "The Panic About the Dollar."

Others see in the dollar's slump a metaphor for America's future — one of decline and waning influence in the world.
Continued on Page 49
Posted by: anonymous5089 || 12/04/2007 08:22 || Comments || Link || E-Mail|| [6463 views] Top|| File under:
Strong euro causes Airbus, VW to mull opening US factories
Oh dear Lord, Airbus is dangling jobs in exchange for winning a US military plane contract.

Saints preserve us .....
Airbus has been lusting after that air tanker contract for a long time. Interesting issue, though: Boeing has shut down the 767 assembly line, as I recall, and that was the airframe they were going to use for their version of the tanker. Makes you wonder which airframe they'll choose now.
Posted by: Seafarious || 12/04/2007 00:00 || Comments || Link || E-Mail|| [6474 views] Top|| File under:
Who's in the News
43
[untagged]
7
Iraqi Insurgency
4
TNSM
3
Global Jihad
3
Govt of Iran
3
Taliban
2
al-Qaeda in Iraq
2
Lashkar e-Taiba
2
Palestinian Authority
1
Govt of Sudan
1
Jamaat-e-Islami
1
Jemaah Islamiyah
1
Govt of Pakistan
1
al-Qaeda
1
Hamas
1
Hezbollah
Bookmark
E-Mail Me
The Classics
The O Club
Rantburg Store
The Bloids
The Never-ending Story
Thugburg
Gulf War I
The Way We Were
Bio
Merry-Go-Blog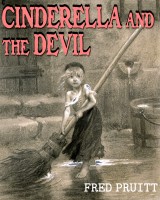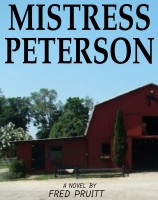 On Sale now!


A multi-volume chronology and reference guide set detailing three years of the Mexican Drug War between 2010 and 2012.

Rantburg.com and borderlandbeat.com correspondent and author Chris Covert presents his first non-fiction work detailing the drug and gang related violence in Mexico.

Chris gives us Mexican press dispatches of drug and gang war violence over three years, presented in a multi volume set intended to chronicle the death, violence and mayhem which has dominated Mexico for six years.
Click here for more information


Meet the Mods
In no particular order...


Steve White
Seafarious
Pappy
lotp
Scooter McGruder
john frum
tu3031
badanov
sherry
ryuge
GolfBravoUSMC
Bright Pebbles
trailing wife
Gloria
Fred
Besoeker
Glenmore
Frank G
3dc
Skidmark
Alaska Paul



Better than the average link...



Rantburg was assembled from recycled algorithms in the United States of America. No trees were destroyed in the production of this weblog. We did hurt some, though. Sorry.
3.239.58.199

Help keep the Burg running! Paypal: