-Signs, Portents, and the Weather-
Floods Plague Northwest...
Messy Snow Blankets Chicago...

North Dakota breaks 1926 snow record...

Maine ties 1890 record...
I blame global warming...
Posted by: Fred || 12/06/2007 09:02 || Comments || Link || E-Mail|| [254 views] Top|| File under:
Europe
Denmark: Greenland independence negotiations put on ice
The commission created to grant Greenland greater autonomy has entered a state of limbo, Berlingske Tidende newspaper reports.

Formed in January 2004, the Greenlandic-Danish Self-Rule Commission was expected to present a timetable this year for granting more independence to the northern island province. A number of prickly issues, including the distribution of future oil revenues, had slowed the commission's progress.


It's all about the Benjamins Euros.

Greenland's representatives argued that the Danish government held a double standard when it came to how oil revenues were calculated. The Danish delegation countered that revenues should help to reduce the DKK 3.2 billion (EUR 432 million) block grant Greenland receives annually from Denmark.

The commission's 16 members nevertheless managed to agree on a number of issues, including a recommendation that the Greenlandic people could vote for independence sometime in the near future and that they in principle had control over resources under their feet.

But just when the commission was about to finalise the details of its official statement in November, PM Anders Fogh Rasmussen called a general election. Now, even the roster of the commission is cast in doubt. Two Danish members and a Greenlandic representative have left parliament. Another member, Birthe Rønn Hornbech, has been promoted to minister, which Søren Espersen, the representative for the Danish People's Party, feels disqualifies her from continuing.

Kristen Touborg, who represents Denmark's Socialist People's Party, admitted the commission had run aground. 'I hope we can continue with the current line-up,' said Touborg. 'Otherwise we won't be able to finish our work in 2008.'


Oil talks, commissions walk.


Some commission members have called upon Rasmussen to decide the commission's line-up himself, while others insist the Danish parliament should vote. No date for finalising the commission's line-up has been set, however. For the time being, Greenland's path to independence is stalled.


Suppose for a moment that the Greenlanders just declare independence. Let's suppose that they have oil that can be exploited quickly. What could the Danes do about it, other than maybe press their Euro friends for some sort of meaningless sanctions? It's not like the Danes are going to mount an air/sea expedition to retake the place.
Posted by: mrp || 12/06/2007 09:04 || Comments || Link || E-Mail|| [256 views] Top|| File under:
India-Pakistan
Indian ABM interceptor missile test successfully conducted
India today conducted an advanced Air Defence missile test, where an incoming hostile missile was successfully intercepted 15 kilometres above the earth. The test was conducted at Wheeler Island in the Bay of Bengal, off the coast of Orissa.

The hostile missile was a modified version of India's Prithvi missile and the interceptor was a new generation indigenous missile. The critical detection radar is a modified version of an Israeli system.

A mock trial was held on December 2, when the interceptor successfully intercepted an electronic target. As a precaution, the Balasore district administration made arrangements to evacuate all civilians residing within two-km radius of the Chandipur launch complex.
Posted by: john frum || 12/06/2007 05:56 || Comments || Link || E-Mail|| [314 views] Top|| File under:
70 deportees arrive from the US
Around 70 Pakistanis landed at Islamabad Airport on Wednesday after being deported by the US.
Of them, 66 people were charged with overstaying and four for involvement in drug pushing. They flew back home in a special chartered plane from New York. Officials from the Pakistani embassy in Washington accompanied the deportees, many of who belong to Punjab. Officials of the US embassy in Islamabad were also present at the airport. The Anti-Narcotics Force took them into custody on arrival. The FIA Immigration department interrogated them. Many were freed, however, several are still in custody.
Posted by: Fred || 12/06/2007 00:00 || Comments || Link || E-Mail|| [250 views] Top|| File under:
India will conduct nuclear tests if needed
NEW DELHI - India is committed to non-proliferation and disarmament but would conduct a nuclear test if needed, Foreign Minister Pranab Mukherjee said Wednesday in parliament. 'If we feel a test is necessary because of the geopolitical situation, refining of weapons is necessary, we will do it,' Mukherjee said in the Rajya Sabha upper house.

He was replying to doubts raised by opposition and leftist allies that the agreement governing a civilian nuclear deal with the United States would impact India's right to test nuclear devices. 'If India considers it necessary, India will undertake tests as we did in 1974 and as we did in 1998. The consequences will also follow as it did in 1974 and 1998,' Mukherjee said. A range of sanctions were imposed on India by the US and other countries after the tests.

The proposed nuclear deal between India and the US would allow the latter to provide India's civilian reactors with fissile materials and technology ending a 30-year ban. That deal can become operational only after India enters into a a country-specific international safeguards agreement, and amendments are made to the Nuclear Suppliers' Group guidelines.
Continued on Page 49
Posted by: Steve White || 12/06/2007 00:00 || Comments || Link || E-Mail|| [278 views] Top|| File under:
Science & Technology
Eco-friendly kangaroo farts could help global warming: scientists

Kangaroo farts! That's it, Johnson!! Notify Al Gore!!!
SYDNEY (AFP) - Australian scientists are trying to give kangaroo-style stomachs to cattle and sheep in a bid to cut the emission of greenhouse gases blamed for global warming, researchers say.
Scalpel...retractor...kangaroo stomach...kangaroo stomach...Damn you, Igor! Pay attention or I'll be trying this on you!!!
Sorry, master.
Thanks to special bacteria in their stomachs, kangaroo flatulence contains no methane and scientists want to transfer that bacteria to cattle and sheep who emit large quantities of the harmful gas.


Wonder if that'd work with German Sheperds? Mine can clear a room. But I wonder if it cuts down on our heating bills?


While the usual image of greenhouse gas pollution is a billowing smokestack pushing out carbon dioxide, livestock passing wind contribute a surprisingly high percentage of total emissions in some countries."Fourteen percent of emissions from all sources in Australia is from enteric methane from cattle and sheep," said Athol Klieve, a senior research scientist with the Queensland state government."And if you look at another country such as New Zealand, which has got a much higher agricultural base, they're actually up around 50 percent," he told AFP.
I thought "climate change" was manmade?
Researchers say the bacteria also makes the digestive process much more efficient and could potentially save millions of dollars in feed costs for farmers. "Not only would they not produce the methane, they would actually get something like 10 to 15 percent more energy out of the feed they are eating," said Klieve.


With that extra energy will the cows be able to jump like kangaroos? That'd be really cool...


Even farmers who laugh at the idea of environmentally friendly kangaroo farts say that's nothing to joke about, particularly given the devastating drought Australia is suffering. "In a tight year like a drought situation, 15 percent would be a considerable sum," said farmer Michael Mitton.


Ya, mate. Might still have a drought, but it'd smell much better. Good on ya!


But it will take researchers at least three years to isolate the bacteria, before they can even start to develop a way of transferring it to cattle and sheep. Another group of scientists, meanwhile, has suggested Australians should farm fewer cattle and sheep and just eat more kangaroos.


Either way, they'll need lots and lots of grants for the research...


The idea is controversial, but about 20 percent of health conscious Australians are believed to eat the national symbol already.


...with a side of koala fingers.


"It's low in fat, it's got high protein levels it's very clean in the sense that basically it's the ultimate free range animal," said Peter Ampt of the University of New South Wales's institute of environmental studies."It doesn't get drenched, it doesn't get vaccinated, it utilizes food right across the landscape, it moves around to where the food is good, so yes, it's a good food." It might take a while for kangaroos to become popular barbecue fare, but with concern over global warming growing in the world's driest inhabited continent, Australians could soon be ready to try almost anything to cut emissions.


How about they try anything to make it rain?
Posted by: tu3031 || 12/06/2007 10:59 || Comments || Link || E-Mail|| [317 views] Top|| File under:
Home Front: Culture Wars
US House Votes To Outlaw The Internet. Again.
The U.S. House of Representatives on Wednesday overwhelmingly approved a bill saying that anyone offering an open Wi-Fi connection to the public must report illegal images including "obscene" cartoons and drawings--or face fines of up to $300,000.

That broad definition would cover individuals, coffee shops, libraries, hotels, and even some government agencies that provide Wi-Fi. It also sweeps in social-networking sites, domain name registrars, Internet service providers, and e-mail service providers such as Hotmail and Gmail, and it may require that the complete contents of the user's account be retained for subsequent police inspection.

Before the House vote, which was a lopsided 409 to 2, Rep. Nick Lampson (D-Texas) held a press conference on Capitol Hill with John Walsh, the host of America's Most Wanted and Ernie Allen, head of the National Center for Missing and Exploited Children.
Continued on Page 49
Posted by: Anonymoose || 12/06/2007 09:20 || Comments || Link || E-Mail|| [338 views] Top|| File under:
Home Front Economy
Deal Reached on Mortgage Rate Freeze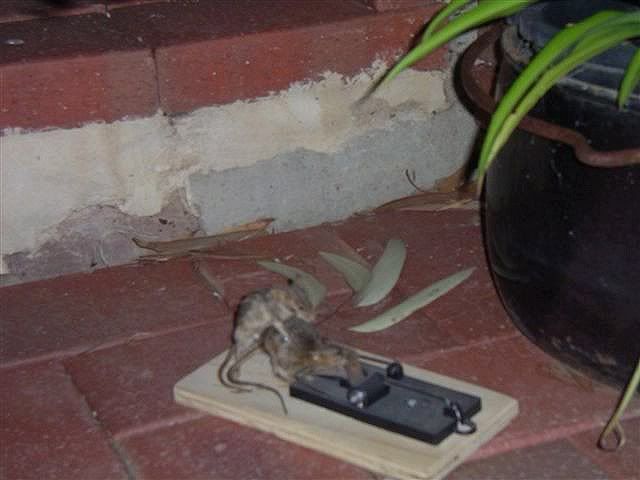 This will probably be the best way to fix the credit fiasco. I can't say I feel too sorry for the credit companies for coming up with these subversive loans, and I can't say I feel too sorry for the consumer who doesn't subscribe to the "due diligence" thingy. This way it kind of splits the pain down the middle. The credit companies have to take the problem on for a few extra years, by when the homeowners have to figure out a way to get their act together or walk into the blast furnace. I would recommend using the five years wisely. I hope the five years just means that the homeowner has five years from the start of the loan. This would spread the refinancings out in time, otherwise there will be a rash of refinancings done in exactly five years from now, and for some reasons I trust the banks to be no more mature or honest about this than I do the contributors to the latest NIE on Iran.



The Bush administration has hammered out an agreement to freeze interest rates for certain subprime mortgages for five years to combat a soaring tide of foreclosures, congressional aides said Wednesday.

The aides, who spoke on condition of anonymity because the details have not yet been released, said the five-year moratorium represented a compromise between desires by banking regulators for a longer time frame of up to seven years and mortgage industry arguments that the freeze should last only one or two years.
Continued on Page 49
Posted by: gorb || 12/06/2007 06:23 || Comments || Link || E-Mail|| [310 views] Top|| File under:
Gulf States Agree to Begin Common Market From 2008
Six Gulf Arab states, including Saudi Arabia and the United Arab Emirates, will form a common market from the beginning of next year, said Abdul Rahman al-Attiyah, head of the Gulf Cooperation Council.

Citizens and businesses of the GCC, which also includes Kuwait, Qatar, Oman and Bahrain, will have equal economic rights throughout the region, al-Attiyah told delegates after a meeting of heads of state in Doha, Qatar, today. GCC citizens, for example, will be able to buy stocks in listed companies within the bloc under the same conditions, he said. GCC countries eliminated tariffs between members' exports in 2003.

"The common market aims at creating a unified market in which GCC citizens can benefit from valuable economic opportunities in the Gulf," al-Attiyah said. "The agreement will open the way for intra-Gulf and foreign investment in the region and increase the usage of available resources in the Gulf countries."

A common market is one of the pre-conditions for the creation of a Gulf single currency. The 2010 deadline for the joint currency has come under pressure in the last 12 months as the project has fallen behind schedule.


Somewhat like I predicted. However, I suspect it cannot work without democracy and transparency.
Posted by: Anonymoose || 12/06/2007 00:00 || Comments || Link || E-Mail|| [253 views] Top|| File under:
After House, Senate Votes for Peru Trade Bill
The Senate gave decisive backing yesterday to a U.S.-Peru free-trade agreement, opening the way for expanded economic ties with the Andean nation and giving the administration a boost in its quest to shore up relations with Latin America. The 77 to 18 Senate vote on the bill implementing the agreement followed a 285 to 132 House vote last month. The agreement will go into effect after the two countries adjust laws to conform to the deal.

U.S. trade with Peru is small scale, about $9 billion a year, but proponents of the agreement argued that it has real political benefits.

President Bush said after the vote that he looked forward to signing the bill that would "level the playing field for American exporters and investors" and would signal "our firm support for those who share our values of freedom and democracy."
Posted by: Steve White || 12/06/2007 00:00 || Comments || Link || E-Mail|| [250 views] Top|| File under:
Worker productivity grows at highest rate in 4 years
WASHINGTON -- Worker productivity roared ahead at the fastest pace in four years in the summer while wage pressures dropped sharply. The Labor Department reported today that productivity, the amount of output per hour of work, was up at an annual rate of 6.3 percent in the third quarter, the best showing since the summer of 2003, and far bigger than had been expected.

The 6.3 percent increase in productivity was a significant upward revision from an initial estimate a month ago of a 4.9 percent increase, reflecting the fact that total output was revised higher. Meanwhile, wage pressures slowed with unit labor costs dropping at a rate of 2 percent in the third quarter, the biggest decline in four years.

The combination of stronger productivity growth and fewer wage pressures should ease concerns about inflation at the Federal Reserve and help clear the way for another cut in interest rates next week to guard against the threat the economy could tumble into a recession.
Posted by: Steve White || 12/06/2007 00:00 || Comments || Link || E-Mail|| [242 views] Top|| File under:
Who's in the News
38
[untagged]
6
Govt of Iran
5
Taliban
2
Hamas
2
Iraqi Insurgency
2
al-Qaeda
2
Govt of Pakistan
1
Hezbollah
1
Global Jihad
1
Islamic Jihad
1
Islamic State of Iraq
1
Lashkar e-Taiba
1
Mahdi Army
1
Muttahida Majlis-e-Amal
1
Abu Sayyaf
1
Thai Insurgency
1
TNSM
Bookmark
E-Mail Me
The Classics
The O Club
Rantburg Store
The Bloids
The Never-ending Story
Thugburg
Gulf War I
The Way We Were
Bio
Merry-Go-Blog
Hair Through the Ages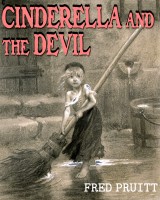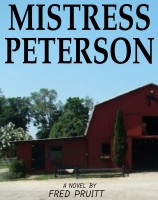 On Sale now!


A multi-volume chronology and reference guide set detailing three years of the Mexican Drug War between 2010 and 2012.

Rantburg.com and borderlandbeat.com correspondent and author Chris Covert presents his first non-fiction work detailing the drug and gang related violence in Mexico.

Chris gives us Mexican press dispatches of drug and gang war violence over three years, presented in a multi volume set intended to chronicle the death, violence and mayhem which has dominated Mexico for six years.
Click here for more information


Meet the Mods
In no particular order...


Steve White
Seafarious
Pappy
lotp
Scooter McGruder
john frum
tu3031
badanov
sherry
ryuge
GolfBravoUSMC
Bright Pebbles
trailing wife
Gloria
Fred
Besoeker
Glenmore
Frank G
3dc
Skidmark
Alaska Paul



Better than the average link...



Rantburg was assembled from recycled algorithms in the United States of America. No trees were destroyed in the production of this weblog. We did hurt some, though. Sorry.
3.215.174.30