-Lurid Crime Tales-
Video nasties put heat on NY cops
A New York man is clubbed in the street. Another rammed off his bike. Another beaten. Luckily, it's all on film. Unluckily, police are the ones seen doing the beating.

The New York City Police Department (NYPD) encourages witnesses to shoot footage of crimes -- but officers were less happy last week when the camera turned on some of their own.

In the first of three incidents, a hulking cop body-checked and sent flying a cyclist at a pro-bicycle rally known as Critical Mass.
Continued on Page 49
Posted by: gorb || 08/04/2008 04:28 || Comments || Link || E-Mail|| [6497 views] Top|| File under:
-Obits-
Gulag Archipelago quote
It was granted to me to carry away from my prison years on my bent back, which nearly broke beneath its load, this essential experience: how a human being becomes evil and how good. In the intoxication of youthful successes I had felt myself to be infallible, and I was therefore cruel. In the surfeit of power I was a murderer and an oppressor. In my most evil moments I was convinced that I was doing good, and I was well supplied with systematic arguments. It was only when I lay there on rotting prison straw that I sensed within myself the first stirrings of good. Gradually it was disclosed to me that the line separating good and evil passes not through states, nor between classes, nor between political parties either, but right through every human heart, and through all human hearts. This line shifts. Inside us, it oscillates with the years. Even within hearts overwhelmed by evil, one small bridgehead of good is retained; and even in the best of all hearts, there remains a small corner of evil.

-Aleksandr Solzhenitsyn, Gulag Archipelago
Posted by: Steve White || 08/04/2008 00:00 || Comments || Link || E-Mail|| [6465 views] Top|| File under:
Alexander Solzhenitsyn dies at 89
MOSCOW - Alexander Solzhenitsyn, the Nobel Prize-winning author whose books chronicled the horrors of the Soviet gulag system, has died of heart failure, his son said Monday. He was 89.

Stepan Solzhenitsyn told The Associated Press his father died late Sunday, but declined further comment.

Solzhenitsyn's unflinching accounts of torment and survival in the Soviet Union's slave labor camps riveted his countrymen, whose secret history he exposed. They earned him 20 years of bitter exile, but international renown. And they inspired millions, perhaps, with the knowledge that one person's courage and integrity could, in the end, defeat the totalitarian machinery of an empire.
Continued on Page 49
Posted by: Deacon Blues || 08/04/2008 00:00 || Comments || Link || E-Mail|| [6462 views] Top|| File under:
-Short Attention Span Theater-
Paris' Mom Weighs in on McCain's Ads
Paris Hilton's mother doesn't share John McCain's sense of humor.

McCain, the Republican presidential candidate, said last week that his campaign ad mocking Democrat Barack Obama with images of Hilton and singer Britney Spears was part of an attempt to inject humor into the presidential race.

On Sunday, Hilton's mother, Kathy Hilton, a McCain donor, in 1984 registered her disapproval.
Continued on Page 49
Posted by: Bobby || 08/04/2008 05:50 || Comments || Link || E-Mail|| [6474 views] Top|| File under:
Africa Subsaharan
Nigerian gunmen kidnap French expatriates
Gunmen have kidnapped two French expatriates near Nigeria's oil industry hub of Port Harcourt in the restive Niger Delta, military and security sources said on Sunday. More than a dozen gunmen late on Saturday ambushed patrons at a local bar in Onne in Rivers state and exchanged fire with navy personnel, resulting in at least three deaths, a security source said. The French Foreign Ministry confirmed two of its citizens were kidnapped.
Posted by: Fred || 08/04/2008 00:00 || Comments || Link || E-Mail|| [6464 views] Top|| File under:
Caribbean-Latin America
Lawmaker: Russia resumes military presence in Cuba
(Xinhua) -- A senior Russian parliamentarian said Russia is resuming its military presence in Cuba, the RIA Novosti news agency reported Saturday. "Russia should take advantage of all its capabilities to protect its national interests, including the interests in the field of security," said Andrei Klimov, deputy head of the International Affairs Committee at the State Duma, lower house of the parliament.

Russia should "own its supporting points" in different regions in the world, Klimov said, noting that "Cuba's location has geopolitical importance" and a presence in both economic and military affairs must be built in America.

The lawmaker did not rule out the possibility of a military presence on the Caribbean Island just off the U.S. coast. "It's possible Russia could do this in response to the U.S. plans to place a missile defense system near the border of Russia," he said, adding that Russia's plans would not involve targeting its missiles at the United States.
Continued on Page 49
Posted by: Fred || 08/04/2008 00:00 || Comments || Link || E-Mail|| [6467 views] Top|| File under:
Home Front: Politix
No 'Mo' for B.O. - McCain leads in polls as Obama momentum fades
The Rasmussen Reports daily Presidential Tracking Poll for Monday shows the race for the White House is tied with Barack Obama and John McCain each attracting 44% of the vote. However, when "leaners" are included, it's McCain 47% and Obama 46%.

This is the first time McCain has enjoyed even a statistically insignificant advantage of any sort since Obama clinched the Democratic nomination on June 3. . . . A week ago today, Obama had a three-percentage point lead and the candidates were even among unaffiliated voters. Today, McCain leads 52% to 37% among unaffiliateds.
Posted by: Mike || 08/04/2008 10:12 || Comments || Link || E-Mail|| [6467 views] Top|| File under:
Clinton has regrets about the primary, but he's not a racist
Kate Snow, ABC


The interview took place in Monrovia, Liberia. Odd place for an ex-president to be hanging out.



In his first broadcast interview since his wife dropped out of the Democratic presidential race, former President Bill Clinton said he still has regrets, and insisted he's "not a racist," despite controversies surrounding his comments about Sen. Barack Obama's win in the South Carolina Democratic primary. . . .

Continued on Page 49
Posted by: Mike || 08/04/2008 08:29 || Comments || Link || E-Mail|| [6470 views] Top|| File under:
Even McCain's Bad Tactics Are Working
Intensified attacks by Republican John McCain on the character of his Democratic opponent have coincided with Barack Obama losing a nine percentage point advantage in a national poll, which showed the candidates running dead even over the weekend.

McCain, who had vowed to avoid the kind of negative tactics that were used against him in the 2000 Republican primary contest with George W. Bush, began attacking Obama during the Illinois senator's trip to Iraq and Afghanistan late last month.


Hmmm.... I don't see it so much as attacking, more like exposing.



Continued on Page 49
Posted by: Bobby || 08/04/2008 05:42 || Comments || Link || E-Mail|| [6467 views] Top|| File under:
Pelosi pushes Texas lawmaker as Obama running mate
House Speaker Nancy Pelosi is behind on a dark horse in the Democratic veepstakes: Rep. Chet Edwards of Texas.

"I hope he will be the nominee," Pelosi said Sunday on ABC's "This Week."

Edwards, first elected in 1990 and now in his ninth term, represents Texas' 17th District, which includes Waco, College Station, Fort Hood and the small town of Crawford, where President Bush has a ranch. He serves as a senior member on the House appropriations and budget committees and has guided funding measures for military veterans.
Continued on Page 49
Posted by: gorb || 08/04/2008 04:49 || Comments || Link || E-Mail|| [6466 views] Top|| File under:
Nader wins spot on California's presidential ballot
Ralph Nader, the former Green Party candidate and scourge of many Democrats who blame him for Al Gore's defeat in 2000, earned a place on the California ballot Saturday as the newly minted candidate of the Peace and Freedom Party. Nader won the party's presidential nomination over the spirited challenge of a socialist candidate, Gloria La Riva, in an eclectic gathering of the political left in a Sacramento hotel.

The crowd at the Peace and Freedom convention was minuscule when compared to the crowds who will greet John McCain at the Republican convention at the Xcel Energy Center in St. Paul, Minn., and turn out to see Barack Obama accept the Democratic nomination at the Invesco Field football stadium in Denver.

But in a packed, sweaty room at the Hawthorn Suites, Nader emerged as the champion for "progressive" activists who rallied to send a message to the two "corporate" parties, lambasting Democrats and Republicans alike for condoning sustained war, abusing workers and neglecting families.
Continued on Page 49
Posted by: Steve White || 08/04/2008 00:00 || Comments || Link || E-Mail|| [6466 views] Top|| File under:
Olde Tyme Religion
Archdruid urges ban on gay bishops
The spiritual leader of the world's Anglicans urged church leaders Sunday not to consecrate any other gay bishops for now, as he ended a once-a-decade Anglican assembly that was dedicated to preventing schism in the troubled fellowship.

In his final speech at the Lambeth Conference, Archbishop of Canterbury Rowan Williams said the Anglican Communion needs "space for study and free discussion without pressure" about whether to accept changes in the traditional biblical understanding of same-sex relationships.

"A fellow Christian may believe they have a profound fresh insight. They seek to persuade others about it. A healthy church gives space for such exchanges," he told the 650 bishops at the meeting in Canterbury, England. "But the Christian with the new insight can't claim straight away that this is now what the Church of God believes or intends."
Continued on Page 49
Posted by: Fred || 08/04/2008 00:00 || Comments || Link || E-Mail|| [6466 views] Top|| File under:
Science & Technology
Sniper-Finder Developed for Iraq War Used for US Pipelines
A technology used to detect the location of sniper fire in war zones is helping prevent damage to natural gas pipelines.

By listening to sound waves traveling through the natural gas in the equipped pipelines, operators in a remote control room can detect and pinpoint to within a few feet the location of an object striking a pipeline, such as a construction backhoe. In some cases the system can detect if digging is happening in a pipeline right-of-way, even if machinery hasn't come in contact with the pipe.

A warning goes to the pipeline operator immediately, letting the operator intervene before the pipeline is breached or respond to a rupture more quickly.
Continued on Page 49
Posted by: Bobby || 08/04/2008 15:32 || Comments || Link || E-Mail|| [6489 views] Top|| File under:
Univ of Ill. says hybrid grass 2.5 times as efficient as corn for ethanol
CHAMPAIGN, Ill. [from U of I press release] — In the largest field trial of its kind in the United States, researchers have determined that the giant perennial grass Miscanthus x giganteus outperforms current biofuels sources – by a lot.....
"What we've found with Miscanthus is that the amount of biomass generated each year would allow us to produce about 2 1/2 times the amount of ethanol we can produce per acre of corn," said crop sciences professor Stephen P. Long, who led the study.

-----------


I can't figure out if they've actually done the processing into ethanol or are just assuming it can be done
Posted by: mhw || 08/04/2008 14:49 || Comments || Link || E-Mail|| [6476 views] Top|| File under:
SpaceX launch fails a third time
A private rocket carrying three satellites, including a Nasa space sail, has failed to reach orbit. It is the third unsuccessful launch attempt for the Falcon 1 rocket, built by private space firm SpaceX.

The vehicle's two stages failed to separate two minutes and 20 seconds into launch from Kwajalein Atoll in the Pacific Ocean. SpaceX's engineers are still investigating the cause of the rocket's failure.

"It was obviously a big disappointment not to reach orbit on this Flight 3 of the Falcon 1," said Elon Musk, chief executive of SpaceX, in a short statement read to reporters. "The most important message I'd like to send right now is that SpaceX will not skip a beat in execution going forward. We have flight four of Falcon 1 almost ready for flight and flight five right behind that."
Continued on Page 49
Posted by: john frum || 08/04/2008 00:00 || Comments || Link || E-Mail|| [6479 views] Top|| File under:
Sri Lanka
Sri Lanka bans Internet porn
Sri Lanka's president has ordered an immediate ban on pornographic websites in a bid to prevent children being exposed to adult content, the telecommunications regulator said Sunday.

Service providers in Sri Lanka have been asked to filter websites showing obscene, pornographic and other sexually explicit material, said the head of the Telecommunications Regulatory Commission, Priyantha Kariyapperuma. "If an adult wants to have unrestricted access to the Internet, they have to pay and get a password from the service provider," Kariyapperuma said.

Sri Lanka, home to 20 million people, has more than 200,000 Internet users. The ban was imposed on a directive by President Mahinda Rajapakse, who wanted to protect children against Internet pornography, he said. The regulator said authorities will hold subscribers responsible if children access pornographic websites. Earlier, the regulator had asked service providers to block access to the pro-separatist Tamilnet.com website.
Posted by: Fred || 08/04/2008 00:00 || Comments || Link || E-Mail|| [6465 views] Top|| File under:
Home Front: Culture Wars
Enviros Flip-Flop; Worry About Wind Farms
Miles of mountain ridges hugging the state's western border could hold the key to Virginia's search for alternative energy sources. FreedomWorks, a company with projects in four states, wants to generate electricity for the power-hungry Washington area and beyond, despite concerns about disturbing wildlife, spoiling untouched lands and creating noise and light pollution.

"Wind is catching fire," said L. Preston Bryant Jr., Virginia's secretary of natural resources. "It is literally all the rage." Virginia is one of a dozen states, most of them in the Southeast, with no wind farms. But that might change this year.

The State Corporation Commission has approved a request by another company to build 19 turbines in remote, mountainous Highland County, known as Virginia's Switzerland. That is expected to produce enough electricity to power 15,000 homes in the mid-Atlantic. Construction is expected to begin this year.
Continued on Page 49
Posted by: Bobby || 08/04/2008 15:42 || Comments || Link || E-Mail|| [6500 views] Top|| File under:
Plant Drops Labor Day For Muslim Holiday
If we celebrate all the Muslim holidays we'd have a 1 day workweek.


Workers at the Tyson Foods poultry processing plant in Shelbyville will no longer have a paid day off on Labor Day but will instead be granted the Muslim holiday Eid al-Fitr. According to a news release from the Retail, Wholesale and Department Store Union, a new five-year contract at the plant included the change to accommodate Muslim workers at the plant.

Tyson's director of media relations Gary Mickelson said the contract includes eight paid holidays -- the same number as the old contract. Eid al-Fitr -- which falls on Oct. 1 this year -- marks the end of Ramadan, the Muslim holy month of fasting.

Continued on Page 49
Posted by: GolfBravoUSMC || 08/04/2008 10:47 || Comments || Link || E-Mail|| [6466 views] Top|| File under:
Home Front Economy
U.S. becomes top producer of wind power
(Xinhua) -- The United States has become the world's leading wind power producer and is expected to see rapid growth in places like Texas, the Great Plains and California, according to figures released on Saturday.

The U.S. wind industry now tops Germany in terms of how much energy is being produced from wind, the American Wind Energy Association (AWEA) said.

Germany still has more installed capacity -- 22,000 megawatts vs. 17,000 in the United States at the end of 2007. But the average wind speed is stronger in the United States, which means more energy is being generated, the group said.
Continued on Page 49
Posted by: Fred || 08/04/2008 00:00 || Comments || Link || E-Mail|| [6474 views] Top|| File under:
Who's in the News
81
[untagged]
6
Govt of Pakistan
6
Taliban
3
Hamas
2
ISI
1
Govt of Syria
1
Govt of Iran
1
Hezbollah
1
Islamic Courts
1
Islamic Movement of Uzbekistan
1
al-Qaeda in North Africa
1
Govt of Sudan
1
TNSM
Bookmark
E-Mail Me
The Classics
The O Club
Rantburg Store
The Bloids
The Never-ending Story
Thugburg
Gulf War I
The Way We Were
Bio
Merry-Go-Blog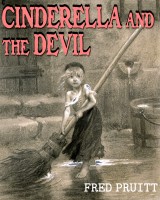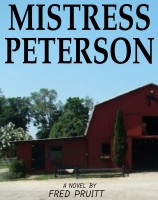 On Sale now!


A multi-volume chronology and reference guide set detailing three years of the Mexican Drug War between 2010 and 2012.

Rantburg.com and borderlandbeat.com correspondent and author Chris Covert presents his first non-fiction work detailing the drug and gang related violence in Mexico.

Chris gives us Mexican press dispatches of drug and gang war violence over three years, presented in a multi volume set intended to chronicle the death, violence and mayhem which has dominated Mexico for six years.
Click here for more information


Meet the Mods
In no particular order...


Steve White
Seafarious
Pappy
lotp
Scooter McGruder
john frum
tu3031
badanov
sherry
ryuge
GolfBravoUSMC
Bright Pebbles
trailing wife
Gloria
Fred
Besoeker
Glenmore
Frank G
3dc
Skidmark
Alaska Paul



Better than the average link...



Rantburg was assembled from recycled algorithms in the United States of America. No trees were destroyed in the production of this weblog. We did hurt some, though. Sorry.
3.235.140.84

Help keep the Burg running! Paypal: