-Short Attention Span Theater-
Breck Girl Amits it. But I wasn't in Love


John Edwards repeatedly lied during his Presidential campaign about an extra-marital affair with a novice film-maker, the former Senator admitted to ABC News today.

In an interview for broadcast tonight on Nightline, Edwards told ABC News correspondent Bob Woodruff he did have an affair with 42-year old Rielle Hunter, but said that he did not love her.

Edwards also denied he was the father of Hunter's baby girl, Frances Quinn, although the one-time Democratic Presidential candidate said he has not taken a paternity test.

Edwards said he knew he was not the father based on timing of the baby's birth on February 27, 2008. He said his affair ended too soon for him to have been the father.

A former campaign aide, Andrew Young, has said he was the father of the child

Posted by: Beavis || 08/08/2008 15:03 || Comments || Link || E-Mail|| [6531 views] Top|| File under:
Africa North
Mauritania junta pledges free polls
Leaders of a military coup in Mauritania promised on Thursday to hold a "free and transparent" presidential election as soon as possible, defying foreign calls to reinstate the country's first freely elected president.

Soldiers ousted President Sidi Mohamed Ould Cheikh Abdallahi on Wednesday after he tried to dismiss military chiefs widely suspected of supporting the president's opponents in a political crisis in Africa's newest oil producer. It was Africa's first successful coup since some of the same soldiers ousted the Islamic republic's previous president three years and three days earlier, and it drew international condemnation and demands for Abdallahi's return.

But many local politicians threw their weight behind the coup. Some planned a march on Thursday in support of the "High State Council" set up by presidential guard chief Mohamed Ould Abdelaziz, who led the coup after Abdallahi tried to sack him.

The 11-strong junta said it would work with Mauritanian politicians and civic groups to organise a presidential election "to renew the democratic process on a sustainable basis". "These elections, which will be organised in as short a time as possible, will be free and transparent," it said in a statement published by national news agency AMI.

The council pledged to respect treaties and other commitments binding Mauritania, which spans Arab and black Africa at the western edge of the Sahara and has close ties with many Arab states. It is also one of the few Arab countries to have diplomatic relations with Israel.

Abdallahi, who was arrested on Wednesday with his prime minister and interior minister, won elections last year after a 2005 coup, also instigated by Abdelaziz, which ended years of dictatorship under President Maaouya Ould Sid'Ahmed Taya. But Abdallahi had encountered a series of crises in a country where food and fuel price rises had increased hardship. He fired one government in May and another cabinet resigned in July when faced with the prospect of a vote of no confidence.

This article starring:
Mohamed Ould Abdelaziz
Sidi Mohamed Ould Cheikh Abdallahi
Posted by: Fred || 08/08/2008 00:00 || Comments || Link || E-Mail|| [6464 views] Top|| File under:
Ousted Mauritanian leader's daughter appeals to UN
The daughter of Mauritania's ousted president appealed to the United Nations on Thursday to open talks to restore the country's elected government.


I think I mighta seen this movie...

"On behalf of my imprisoned father ... I wish to send a heartfelt and urgent plea to the United Nations and the international community to open a constructive dialogue to restore the country's rightfully elected government and institutions at the earliest opportunity," Abdallahi's daughter said in a statement released through a British spokesman. "My family and I are currently under house arrest and our communications with the outside world are restricted. Please help us return democracy to the people of Mauritania," Amal Mint Cheikh Abdallahi said. The spokesman said Abdallahi and his daughter were being held separately under house arrest. He had no information about the ousted president.
Posted by: Fred || 08/08/2008 00:00 || Comments || Link || E-Mail|| [6467 views] Top|| File under:
Turkish man sets self on fire in anti-China protest
A Turkish man set himself on fire during a protest by ethnic Uighurs in front of the Chinese embassy in Turkey on Friday against China's rule in the region of Xinjiang as Beijing opened the Olympics.

The man was sent to an Ankara hospital after police put out the flames, state Anatolian news agency said.

Uighurs are a Turkic people who share linguistic and cultural bonds with central Asia.

Xinjiang is home to 8 million Muslim Uighurs, many of whom resent the growing presence and economic grip of Han Chinese.

Exiled Uighurs have campaigned for an independent country.
Posted by: anonymous5089 || 08/08/2008 15:00 || Comments || Link || E-Mail|| [6495 views] Top|| File under:
Russian Intel Ship Spotted Near Okinawa: Report
TOKYO - A Russian navy intelligence ship has been in the Pacific off Japan's southern island of Okinawa, possibly to monitor radio wave data from U.S. forces, Japan's Kyodo News reported Aug. 8.

A Japanese destroyer found the ship moving and stopping repeatedly in the high seas some 30-60 kilometers (18-37 miles) east of the island of Okinawa on Aug. 6, the report said, citing Japanese Defense Ministry sources.

The Russian vessel stopped its engines and began floating the afternoon of Aug. 7 at a point some 70 kilometers east of the southern tip of the island, Kyodo said.

More than half of the 40,000 U.S. troops in Japan are based in Okinawa.

U.S. troops are stationed in Japan under a security treaty with the country, which has been constitutionally pacifist since World War II.
Posted by: 3dc || 08/08/2008 14:52 || Comments || Link || E-Mail|| [6488 views] Top|| File under:
China-Japan-Koreas
China eyeing base in Bay of Bengal?
NEW DELHI: Is China marking space for itself in Myanmar's Coco Islands again? India is suddenly up and alert after senior Chinese naval officers recently visited the islands to "upgrade" facilities there.

On June 25, according to reports reaching India, in an unpublicised visit, a Chinese naval delegation led by Col Chi Ziong Feng, accompanied a Myanmarese delegation headed by Brig Gen Win Shein, into the Coco Islands.

According to sources, Brig Gen Shein is commander of Ayeyarwaddy (Irrawaddy) naval headquarters, which controls the island.

According to sources monitoring developments, China decided to help Myanmar upgrade systems in the island.

Myanmar would increase its naval troop strength on the island, while China would help in building two more helipads and storage systems for arms. What was of greater interest to India was that China reportedly agreed to "upgrade" communication facilities on the island.

Interestingly, this was also around the time that Indian minister of state for power Jairam Ramesh was in Myanmar adding to India's development presence there by signing four economic cooperation agreements with the Myanmar government.

The Coco Islands have always been part myth, part Indian and Chinese jostling in the Indian Ocean. But there have never been a stop to reports of China building a listening post in the Great Coco Island, which is close enough to the Andamans and the Straits of Malacca to be of concern to India.

In fact, after much persuasion, India managed to get the Myanmarese to take some officials to Coco Islands in 2006 to see the island for themselves as well as a couple of other islands of concern to India like Hangyii and Kyakpu. Indian representatives were allowed to tour the island. They did not find much.

Even the radar was rudimentary, bought off some ship and not working. The Indian government came to the conclusion that the Myanmarese are either too clever by half or they're not showing everything to India or they had been correct all along. Whatever it was, India stopped its public cribbing about Coco.

The issue was, however, never buried. After the recent visit, India's assessment says the possibility of more helipads on Coco Islands might indicate a Chinese interest in air surveillance of Indian aircraft, ships or facilities.

It took a visit like this to get the Indians to sit up. As of now, Indian officials say they are "concerned, but not alarmed".

After all, despite India ramping up its own presence in Myanmar, China remains its biggest friend, philosopher and guide. For the moment, India remains in a "watch and wait" mode, particularly since its own relations with China are very complex at the present moment.

But it wants to watch out for activity, particularly on the construction of helipads and building more communication posts that will signal danger. India's Far East Command, which operates out of the Andaman and Nicobar Islands, is well situated to inderdict vessels passing through Malacca Straits.
Posted by: john frum || 08/08/2008 15:45 || Comments || Link || E-Mail|| [6488 views] Top|| File under:
White House press plane detained 3 hrs by Chinese
Chinese authorities unclear on the concept - this is certainly a respone to Bush's comments on political rights but do they really think the journos are Bush's allies or that detaining them so that they couldn't cover his opening of the new US embassy is a slap at the president?

Hell, they probably improved his positives by a couple percentage points just by preventing those stories. chuckle
Posted by: lotp || 08/08/2008 00:00 || Comments || Link || E-Mail|| [6467 views] Top|| File under:
Home Front: Politix
Edwards admits to affair, denies fathering child
10 to 1 the baby is his. DNA test pending.


Edwards admits to affair, denies fathering child

Aug 8 03:18


WASHINGTON (AP) - Former Democratic presidential candidate John Edwards on Friday admitted to an extramarital affair while his wife was battling cancer. He denied fathering the woman's daughter.
Edwards told ABC News that he lied repeatedly about the affair with a 42-year-old woman but said that he didn't love her. He said he has not taken a paternity test but knows he isn't the father because of the timing of the affair and the birth.

ABC said a former Edwards campaign staffer claims he is the father, not Edwards.

In 2006, Edwards' political action committee paid $100,000 in a four-month span to a newly formed firm run by Rielle Hunter, who directed the production of just four Web videos, one a mere 2 1/2 minutes long.

Hunter's daughter, Frances Quinn Hunter, was born on Feb. 27, 2008, and no father's name is given on the birth certificate filed in California.

Edwards was a top contender for the Democratic nomination for president. He placed second in the Iowa caucuses last January but dropped out of the race a few weeks later.

Edwards, a former senator from North Carolina, was the Democratic nominee for vice president in 2004.
Copyright 2008 The Associated Press. All rights reserved. This material may not be published, broadcast, rewritten or redistributed.



Posted by: Full Bosomed1072 || 08/08/2008 15:52 || Comments || Link || E-Mail|| [6489 views] Top|| File under:
Group Plans Campaign Against G.O.P. Donors
The Obamessiah's henchmen break out the brown shirts...


Nearly 10,000 of the biggest donors to Republican candidates and causes across the country will probably receive a foreboding "warning" letter in the mail next week.

The warning letter is intended as a first step, alerting donors who might be considering giving to right-wing groups to a variety of potential dangers, including legal trouble, public exposure and watchdog groups digging through their lives.
Note: that's the NYT saying "right wing" and falling in the Nazi Democrat Party Line of terminology.
The letter is an opening shot across the bow from an unusual new outside political group on the left that is poised to engage in hardball tactics to prevent similar groups on the right from getting off the ground this fall.

Led by Tom Matzzie, a liberal political operative who has been involved with some prominent left-wing efforts in recent years, the newly formed nonprofit group, Accountable America, is planning to confront donors to conservative groups, hoping to create a chilling effect that will dry up contributions. [that is, to try to suppress political speech they do not approve of by threats and intimidation]


They are targeting "Freedom's Watch" right off the bat. Brought to you by the same asshat that ran the "General "Betrey-Us" ad. The fascists truly are on the left now.




The targeted groups generally are snickering and point out that the last group Matzzie formed failed for lack of funding. Perhaps even Soros understands that this guy is a mutt?
Posted by: OldSpook || 08/08/2008 10:40 || Comments || Link || E-Mail|| [6502 views] Top|| File under:
India-Pakistan
Confrontation with president could result in martial law: Rao Sikandar
Confrontation with the president will harm democratic institutions and would result in another martial law, former defence minister Rao Sikandar Iqbal said on Thursday. Rao was speaking to reporters at his residence. He said the coalition of the ruling party was taking the country away from democracy. "Pakistan is facing lawlessness and external aggression, so it is not fair to open any other front that is likely to damage the nation's sovereignty. All we need is to solve the issues and to work in the nation's interest," he said.
Posted by: Fred || 08/08/2008 00:00 || Comments || Link || E-Mail|| [6465 views] Top|| File under: Govt of Pakistan
Israel-Palestine-Jordan
Al-Jazeera apologizes to Israel for "unethical" coverage of Quntar's return

Bethlehem – Ma'an/Agencies – Al Jazeera TV issued an apology to Israel on Thursday for their coverage of the events marking the release of Lebanese prisoner Samir Quntar.

Israeli authorities had earlier threatened to boycott Al-Jazeera if they did not apologize. Israel said that the Al-Jazeera coverage of the warm Lebanese reception of Quntar hurt the feelings of Israelis, since he was charged with the deaths of four Israelis including two young children.

One particular complaint was over the comments of Al-Jazeera's Beirut office Director Ghassan Ben Jeddou, who described Quntar during the broadcast as an "Arab Hero."
Whack Ghassan's peepee, will ya, Mahmoud?
Oh, right away, sir!
Israeli daily newspaper Haaretz published a letter of apology issued by Director General of Al-Jazeera TV Waddah Khanfar, which stated that the program, prepared and presented by Ben Jeddou on Saturday 19 July represented a breach in Al-Jazeera's ethical code.


Oh. They have one?


The professional rules adopted by the station, said the letter, were not adhered to and he has instructed to all program managers at the station to take measures to prevent any further incidents.


Yeah...well don't let it happen again, boys, okay?


Yes, sir!...hehehehehe...Whatever you say, sir! hehehehehehe
This is not the first time Israeli authorities have imposed sanctions on Al-Jazeera or claimed that its coverage is biased or pro-Palestinian. Most recently, the Israeli Foreign Ministry ordered government personnel to boycott the station and refuse interviews with Al-Jazeera reporters in March 2008, arguing that the channel's reporting on Gaza was serving the interests of the Hamas-run government in the Strip.
Posted by: tu3031 || 08/08/2008 09:39 || Comments || Link || E-Mail|| [6468 views] Top|| File under:
Who's in the News
59
[untagged]
8
TTP
7
Govt of Pakistan
3
al-Qaeda in Iraq
3
Mahdi Army
2
al-Qaeda
2
Taliban
2
Hezbollah
1
Islamic Courts
1
Popular Resistance Committees
1
Thai Insurgency
Bookmark
E-Mail Me
The Classics
The O Club
Rantburg Store
The Bloids
The Never-ending Story
Thugburg
Gulf War I
The Way We Were
Bio
Merry-Go-Blog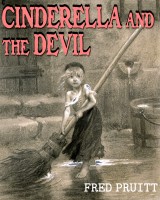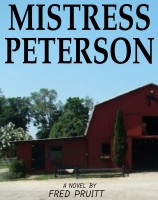 On Sale now!


A multi-volume chronology and reference guide set detailing three years of the Mexican Drug War between 2010 and 2012.

Rantburg.com and borderlandbeat.com correspondent and author Chris Covert presents his first non-fiction work detailing the drug and gang related violence in Mexico.

Chris gives us Mexican press dispatches of drug and gang war violence over three years, presented in a multi volume set intended to chronicle the death, violence and mayhem which has dominated Mexico for six years.
Click here for more information


Meet the Mods
In no particular order...


Steve White
Seafarious
Pappy
lotp
Scooter McGruder
john frum
tu3031
badanov
sherry
ryuge
GolfBravoUSMC
Bright Pebbles
trailing wife
Gloria
Fred
Besoeker
Glenmore
Frank G
3dc
Skidmark
Alaska Paul



Better than the average link...



Rantburg was assembled from recycled algorithms in the United States of America. No trees were destroyed in the production of this weblog. We did hurt some, though. Sorry.
3.234.210.25

Help keep the Burg running! Paypal: