-Lurid Crime Tales-
Arrest made in Palin e-mail hacking case
Knoxville News-Sentinel

Defendant to appear before federal judge magistrate in U.S. District Court in Knoxville this morning. More details as they develop online and in Thursday's News Sentinel.

As Drudge would put it:

Developing . . .
Posted by: Mike || 10/08/2008 09:22 || Comments || Link || E-Mail|| [10793 views] Top|| File under:
-Short Attention Span Theater-
Economic Slump, Not The Sun, To Blame For Global Cooling
A slowdown in the world economy may give the planet a breather from the excessively high carbon dioxide (CO2) emissions responsible for climate change, a Nobel Prize winning scientist said on Tuesday.

Atmospheric scientist Paul J Crutzen, who has in the past floated the possibility of blitzing the stratosphere with sulfur particles to cool the earth, said clouds gathering over the world economy could ease the earth's environmental burden.

Slower economic growth worldwide could help slow growth of carbon dioxide emissions and trigger more careful use of energy resources, though the global economic turmoil may also divert focus from efforts to counter climate change, said Crutzen, winner of the 1995 Nobel Prize in Chemistry for his work on the depletion of the ozone layer.

"It's a cruel thing to say ... but if we are looking at a slowdown in the economy, there will be less fossil fuels burning, so for the climate it could be an advantage," Crutzen told Reuters in an interview.

"We could have a much slower increase of CO2 emissions in the atmosphere ... people will start saving (on energy use) ... but things may get worse if there is less money available for research and that would be serious."


"But give us money anyway."
Posted by: Anonymoose || 10/08/2008 11:19 || Comments || Link || E-Mail|| [10793 views] Top|| File under:
Africa North
Mauritania in talks with AU after snubbing ultimatum
Mauritania's military junta met top African Union officials in Addis Ababa on Tuesday, a day after an AU deadline for reinstating the ousted president passed unheeded. The eight-man delegation held talks with the pan-African body's top executive, Jean Ping, even as opposition protesters were set to defy a ban on demonstrations in the Mauritanian capital, Nouakchott.
Posted by: Fred || 10/08/2008 00:00 || Comments || Link || E-Mail|| [10793 views] Top|| File under:
Africa Subsaharan
Zim: Opposition, ruling party fail to meet
(SomaliNet) Denying it planned new talks later in the day with President Robert Mugabe's ruling party, Zimbabwe's opposition renewed a call on Monday for regional mediators to help break an impasse over a fragile power-sharing deal.

Zimbabwe's state-run Herald newspaper reported that new talks would be held Monday on how to allocate contentious cabinet posts under the deal, which would keep Mugabe as president while naming opposition leader Morgan Tsvangirai as prime minister.

However, the spokesperson for Opposition Tsvangirai's Movement for Democratic Change (MDC) said that no new talks were scheduled for Monday, and again called for regional mediators to step in to break the impasse with Mugabe's Zanu-PF.
"As far as we are concerned, there are no talks lined up today," spokesperson Nelson Chamisa told AFP.

"Nothing has been concluded. Zanu-PF and Mugabe are trying to mislead the world and the nation," Chamisa said. "It is now time SADC and the AU come and assist in this matter," he added.

The MDC had called last week for the Southern African Development Community (SADC) or the African Union to help break the impasse, but Mugabe's party insisted that no outside mediation was needed.
Posted by: Fred || 10/08/2008 00:00 || Comments || Link || E-Mail|| [10793 views] Top|| File under:
Britain
UK set to launch bank rescue deal
Britain's Finance Minister Alistair Darling will announce a rescue package for the UK banking system on Wednesday and a government source said it was likely to include public money being injected into banks.
Posted by: Fred || 10/08/2008 00:00 || Comments || Link || E-Mail|| [10793 views] Top|| File under:
Caucasus/Russia/Central Asia
Nato to make plans to defend against Russian attack
Russia's offensive in Georgia in August exposed the dangers of the Western alliance's lack of contingency plans against an invasion on its eastern flanks.

Political leaders from the Baltics and Eastern Europe have subsequently demanded that Nato fulfil the requirements implied by its "Chapter 5" commitment to defend the territorial integrity of all its members.

General James Craddock, Nato's Supreme Commander, has asked for the political authority to draw up contingency defence plans at a Nato meeting in Budapest later this week.

France and Germany have signalled opposition to the move against their ally but Gen Craddock has the strong backing of American and Britain.

But even US officials acknowledge there is a risk that the move will reveal cause a rift within Nato. "This becomes politicised very quickly," a Pentagon official said.

Gen Craddock has already proposed that Estonia, the Baltic state that has a 20 per cent Russian speaking minority, should be the first country to undergo a formal military risk assessment.

* The Budapest meeting on Thursday and Friday is likely to provide a key indication of the Nato membership appetite to take a robust stance towards Russia.

Relations with the Kremlin have steadily deteriorated as Nato accepted a series of its neighbours as members. Prior to the Russian incursion in Georgia, Nato members had refused to draw up plans to fight the Russian military in Eastern Europe. The majority feared that news of the decision would unnecessarily offend the Kremlin.

The fighting in Georgia, which alongside Ukraine, has been accepted as a future Nato member, raised the stakes for advocates of expansion. A decision on granting a firm membership date to Georgia and Ukraine has been brought forward but deep divisions between Washington and Berlin could yet wreck a December summit.

Pentagon officials said a date would bolster Nato's credibility. "We do want to send a message to the Russians that their actions will not affect our commitment to our colleagues and our allies," said one official.

Geoff Morrell, a Pentagon spokesman, signalled that Robert Gates, the Secretary of Defence, would lobby for a tougher line during a visit to Europe this week. "It would be a real mistake to view the secretary's trip as a move to inflame relations with Russia," he said. "The purpose is to work with our allies on common goals. But while we are not looking for the opportunity to exacerbate the tensions that have developed, we are also not going to neglect our responsibilities in that part of the world."

Posted by: Nimble Spemble || 10/08/2008 16:26 || Comments || Link || E-Mail|| [10798 views] Top|| File under:
Europe
Germany: Leftist JungSozis hit the streets for Obama
It's no surprise most Germans favour US presidential candidate Barack Obama over his conservative rival John McCain, but as Brittani Sonnenberg reports, some young activists are even teaming up with Americans in Berlin to rally support for the Democrat.

Following the second of three presidential debates on Tuesday night, Democratic Sen. Barack Obama and Republican Sen. John McCain are gearing up for a final mad dash of what has been an excruciatingly long campaign.

While the race for the White House will likely be won or lost in a few key battleground states, some young Germans have decided they don't want to remain idle spectators in an election that has global implications.

To that end, the JungSozis, a pragmatic offshoot of the more leftwing youth group of Germany's Social Democratic Party (SPD), the JuSos, has forged ties with young US Democrats in the German capital.

Together with the Young Dems Berlin – which is associated with Democrats Abroad – the JungSozis organized their first joint event last week at a café near Humboldt University. The politically active youngsters invited Stan Otto, a political expert at the US Embassy in Berlin, to describe the American election process and field questions from the audience.

"Our positions have more in common with the American Democratic Party than with traditional JuSos, who tend to be anti-capitalist, and would never have considered organizing something like this," said JungSozis member Florian Szamocki.


Birds of a feather ...


A law student, Szamocki said he had been interested in US politics since high school, when he traveled to Oklahoma on a US Congress-Bundestag exchange program. The JungSozis have also been quietly working on the sidelines to assist the Young Dems in recruiting American voters in Berlin. But the group has to walk the fine line between helping out likeminded Americans and being perceived as a foreign influence on another country's politics.

"The Dems Abroad have a regulation not to interfere with German politics, so we can't officially campaign for Obama with them or register voters," said Szamocki. "But as much as it merely touches the German side we will be there. There's approximately 20,000 Americans living in Berlin, and there's a lot we can do for them."


"Yes we can!"


Alexander Zimmerman, chairman and treasurer of Young Dems Berlin, said the JungSozis have been instrumental in increasing the group's manpower for voter registration efforts by passing out flyers and directing Americans towards Young Dems volunteers at Obama's speech in Berlin in July and at the US Embassy's Independence Day party.

But he also stressed developing ties between the two organizations was important to transatlantic ties on a grassroots level: "It gives us a new lens on our own politics."

That sentiment was seconded by Otto, the US Embassy official, who also said he had never witnessed anything like the partnership between the JungSozis and the Young Dems. "It seems like they know each other well," he said, praising it as "an excellent thing – working together like this is the glue of international relations."


Thanks, State Department!
Posted by: mrp || 10/08/2008 11:33 || Comments || Link || E-Mail|| [10794 views] Top|| File under:
Gordon Brown hails £500 billion bank rescue plan
The Prime Minister hailed the package, which will see the taxpayer take large stakes in major banks in return for an injection of billions of pounds to prop up their shattered balance sheets, as a comprehensive, ground-breaking solution to the economic crisis.

"This is not a time for conventional thinking or outdated dogma but for the fresh and innovative intervention that gets to the heart of the problem," he said at a Downing Street news conference.

The package includes:


£50bn to recapitalise banks
£250bn to underwrite debt
£200bn injection into the money markets

Admitting that Government borrowing will have to be drastically increased to fund the package, Mr Brown insisted that "for every family in the country, the stability of the banking system matters."

He said taxpayers would "earn a proper return", saying: "This support is on commercial terms. We expect to be rewarded for the support we provide."

The announcement prompted volatile trading in the shares of Royal Bank of Scotland (RBS) and HBOS, the banks hammered hardest on the stock market in recent days. By mid-morning, HBOS had jumped by more than 44 per cent, while RBS - which plunged by more than 40 per cent at one point - was up by almost 16 per cent.

However other banks continued to suffer. Barclays was down more than 9 per cent, HSBC dropped by five per cent and Lloyds TSB, which has made clear its takeover of HBOS is going ahead, was down six per cent. The FTSE 100 index was down by four per cent.

The bail-out plan will see the Government spend up to £50 billion - the equivalent of £2,000 for every taxpayer - on buying priority shares in the banks in order to boost their capital. Half is available immediately, while a further £25 billion can be used if necessary in future. In addition, the Government will make £250 billion available to underwrite the banks' medium-term debts in an attempt to prevent a disastrous funding gap in the next few years.

Meanwhile the Bank of England will inject a further £200 billion into the money markets under its Special Liquidity Scheme - which sees banks swap risky mortgages for Treasury bonds. The scheme had previously been limited to £100 billion.

The potential liability of £500 billion amounts to more than a third of the annual value of the British economy and is approaching the almost £600 billion of total government spending. It is hoped that the injection of liquidity will encourage the banks to start lending to and borrowing from each other again. The credit crisis has seen the market for money - which banks rely on for their funding - seize up.

Appearing alongside Mr Brown, Alistair Darling, the Chancellor, said the move came in response to "extraordinary times".

He said: "We want to make sure that we can get the system going again" and insisted that the Government would get taxpayers' money back within three years.

The Treasury made clear that the deal "will carry terms and conditions that appropriately reflect the financial commitment being made by the taxpayer" - expected to mean that the Government has first claim to any dividends and that chief executives cannot be paid huge bonuses. It said that eight banks had confirmed they would seek Government help under the scheme: "Abbey, Barclays, HBOS, HSBC Bank plc, Lloyds TSB, Nationwide Building Society, RBS and Standard Chartered."

However HSBC denied it would take advantage of the scheme and Nationwide and Standard Chartered suggested they had no need to do so.

Mr Darling rejected claims that he had "dithered" in failing to make an announcement earlier, saying: "Inevitably, given the complexity of the discussions that need to take place to put together a proposal such as this, it takes time."

"If you look at America, if you announce something and you haven't thought through the consequences, then you get into real difficulties," he added.

The Conservatives said that recapitalising the banks and guaranteeing inter-bank lending was the "right thing" and that they would be "as constructive as possible" in helping to implement the Government's rescue plan. George Osborne, the shadow chancellor, said: "We want this to work, we hope it will work." However, he added that taxpayers' money must not be used to pay the bonuses of wealthy bankers.

Nick Clegg, the Liberal Democrat leader, also promised support for the Government on what he called "a day of reckoning for the British economy".

"There will of course be a need to examine the detail, but today is a day to stand together," he said. However he insisted: "There can be no doubt that today marks a fundamental shift in the way we view banks ... The short-term bonus-driven ethos must end today."
Posted by: GolfBravoUSMC || 10/08/2008 10:31 || Comments || Link || E-Mail|| [10793 views] Top|| File under:
Kosovo: US reaffirms support for independence
(AKI) - The United States has reiterated its support for an independent Kosovo and its opposition to any move to partition the country. US Defence Secretary Robert Gates made the remarks about Washington's position during a visit to Kosovo on Tuesday.

Serbian President Boris Tadic said in a recent interview he might consent to a partitioning of Kosovo's Serbian enclaves if all other efforts failed.

However, Gates said the US opposed partition. "Kosovo is an independent state...and the partitioning can't be a solution. Therefore the US supports territorial integrity of Kosovo," he concluded.

Gates, the highest US official to visit Kosovo since it declared independence, met Kosovar President Fatmir Seidiu and Prime Minister Hasim Taci in Pristina. He also visited American soldiers at the US military base of Bondsteel near Pristina. He made a brief stop in Kosovo between visits to Hungary and neighbouring Macedonia.

Gates said the 16,000 strong international force (KFOR) enjoyed great respect in Kosovo and would remain there as long at least until the end of next year. KFOR was deployed in Kosovo in 1999, after Serbian forces withdrew from the province following NATO bombing and the province was put under United Nations' control.

Serbia, which rejects Kosovo's independence, is fighting a diplomatic battle to retain the former province under its control. Close to 50 countries have recognised Kosovo in the past eight months, but Serbia's ally Russia has threatened to block a resolution recognising Kosovo in the United Nations' Security Council.

Seidiu and Taci thanked Gates for American support to Kosovo's independence bid and said they expected more countries to recognise it in the coming months.

Serbia has submitted a resolution to the UN General Assembly demanding the International Court of Justice to consider the legality of Kosovo independence. The resolution will be considered by the General Assembly on Wednesday.
Posted by: Fred || 10/08/2008 00:00 || Comments || Link || E-Mail|| [10793 views] Top|| File under:
Germany Drafts Plan to Shield Banking Sector
German lawmakers said Monday that they were drawing up a massive intervention plan to protect the country's financial system as Europe's biggest economy braced for the possibility of more bank failures.
Posted by: Fred || 10/08/2008 00:00 || Comments || Link || E-Mail|| [10793 views] Top|| File under:
Europe Doubles Bank Deposit Guarantee
European finance ministers on Tuesday more than doubled the guarantee on bank deposits to 50,000 Euros ($68,000) to help restore confidence in the continent's shaken banking system, even as ripples from the ongoing crisis claimed another casualty in Iceland and pummeled banking stocks in London.

Meeting in Luxembourg amid calls for a more coordinated response to the crisis, the ministers failed to come to terms on any broader proposals beyond raising the deposit guarantee from the current 20,000 Euros ($27,000).

The ministers, representing the 15 countries that use the Euro, said in a statement that they would continue monitoring the situation and coordinate their individual responses. The EU nations "all commit to take all necessary measures to enhance the soundness and stability of our banking system and to protect the deposits of individual savers," the statement said, the Associated Press reported from Luxembourg.

The increase in deposit insurance across the Eurozone replaces a patchwork of guarantees that emerged after Ireland acted unilaterally last week, creating a sense of confusion surrounding Europe's country-by-country response to the crisis.

There have been calls for even more significant action on the part of the Eurozone countries, but some nations -- most notably Germany -- have been hesitant to join in a common response.

As the ministers met, the crisis continued to ripple through the financial sector both inside and outside of the Eurozone.

Iceland nationalized Landsbanki, the nation's second largest bank, pegged its plummeting currency to the Euro, and announced it was negotiating with Russia for a loan. Prime Minister Geir Haarde was quoted by the BBC as saying the steps were needed to avoid "national bankruptcy."

In Moscow, officials announced they would make an additional $36 billion available to bolster Russian banks after a previous bailout efforts proved unable to restore confidence in the country's economy.

Media reports in London, meanwhile, indicated that the government was preparing an emergency plan to invest nearly 45 billion pounds ($80 billion) of public funds into several large banks -- news that sent U.K. bank shares tumbling.
Posted by: Fred || 10/08/2008 00:00 || Comments || Link || E-Mail|| [10793 views] Top|| File under:
McCain Lawyers Push Back on Obama Keating Five Charges
PHOENIX -- The McCain campaign pushed back hard against the new Obama attack over the Keating Five, arguing that the Arizona senator was treated unfairly by the Senate ethics investigation and asserting that John McCain had been much more open about his relationship with disgraced thrift executive Charles Keating than Obama has been about his connection with one-time radical William Ayers.

In a conference call with reporters this afternoon, John Dowd, the Washington lawyer who represented McCain during the Senate investigation, called the inquiry a "classic political smear job" by the Democrats running the Senate at the time, saying that they only included McCain to make sure that a Republican was among the targets. "John had not done anything wrong," Dowd said.

Dowd's point of view was amplified by Robert Bennett, the Washington lawyer and Democrat who served as special counsel to the Senate Ethics Committee during the Keating Five investigation, which focused on whether McCain and other senators exercised improper political influence over the regulation of Keating's failed Lincoln Savings & Loan.
Continued on Page 49
Posted by: GolfBravoUSMC || 10/08/2008 10:47 || Comments || Link || E-Mail|| [10793 views] Top|| File under:
India-Pakistan
Graft cases against Sharif brothers deferred
(PTI) A Pakistani court today deferred till next month the hearing of graft cases against former premier and PML-N chief Nawaz Sharif, his brother Punjab Chief Minister Shahbaz Sharif and their kin due to a lack of judges in anti-corruption courts. The Special Judge (Central) Shaukat Ali Sajid in Rawalpindi adjourned the hearing of the three cases till November 7.

Prosecutor General Danishwar Malik of the National Accountability Bureau had told the court of the Special Judge last month that the cases against the Sharif brothers and their kin related to the amassing of wealth and property allegedly through illegal means.

The Sharif brothers were accused of illegally acquiring a paper mill, a foundry and their estate on the outskirts of Lahore in the cases filed by the previous government. The current Pakistan People's Party-led government had not filed any case against the Sharif family, Malik had informed the court.

The cases were revived shortly after the PML-N withdrew from the PPP-led ruling coalition in August, prompting PML-N leaders to accuse the government of victimising the Sharif brothers.
Posted by: Fred || 10/08/2008 00:00 || Comments || Link || E-Mail|| [10793 views] Top|| File under:
Science & Technology
Study: Stem cells derived from men's testicles seem to work as well as embryonic stem cells
WASHINGTON - Cells taken from men's testicles seem as versatile as the stem cells derived from embryos, researchers reported Wednesday in what may be yet another new approach in a burgeoning scientific field.

The new type of stem cells could be useful for growing personalized replacement tissues, according to a study in Thursday's issue of the journal Nature. But because of their source, their highest promise would apply to only half the world's population: men.

Embryonic stem cells can give rise to virtually any tissue in the body and scientists believe they may offer treatments for diseases like Parkinson's and diabetes and for spinal cord injuries.

The testicular cells avoid the ethical dilemma of embryonic stem cells, which are harvested in a process that destroys the embryos. For that reason, some people, including President Bush, oppose their use for ethical or religious reasons. "The advantage these cells have in comparison to embryonic stem cells is that there is no ethical problem with these cells and that they are natural," said study lead author Thomas Skutella, a professor at the Center for Regenerative Biology and Medicine in Tuebingen, Germany.

Using testicular cells isn't the only promising method that avoids embryos; there have been impressive experiments in reprogramming ordinary body cells into stem cells by slipping certain genes into them. The new findings and the reprogrammed cells -- which still have technical hurdles -- "take some pressure off the stem cell issue," said White House science adviser Jack Marburger.

Earlier studies showed promise using so-called spermatogonial cells from the testes of mice. The new study used cells taken from biopsied tissue from 22 different men undergoing various medical treatments. The men ranged in age from 17 to 81. Researchers found that after a few weeks of growth, the cells could differentiate into various types of cells just like those taken from embryos.

Other scientists hailed the idea as promising, but not a reason to give up on research on embryonic stem cells.

"It's exciting. We could do it for males; that leaves women without as easy a method," said stem cell scientist George Daley of Children's Hospital in Boston and the Harvard Stem Cell Institute. He was not part of the new research. Embryonic stem cells "have their own place in biology," Daley said.

Skutella said a female equivalent could be in women's egg cells, but Daley said that's unlikely because of the makeup of those cells.

Using the new findings to treat patients could take years. But Daley said the work on the cells from testes can benefit from a decade's worth of research into embryonic cells and advance at a fast pace. He said the new research showed how similar these testicular cells are to embryonic stem cells; now science needs to see what specific differences exist because those could be important.

Other scientists hailed the idea as promising, but not a reason to give up on research on embryonic stem cells.
Posted by: Beavis || 10/08/2008 14:07 || Comments || Link || E-Mail|| [10800 views] Top|| File under:
Hyperion Reactor. to begin distribution in 2013
h/t to Instapundit

The Hyperion Power Generation uranium hydride reactor will weigh fifteen to 20 tons, depending on whether you're measuring just the reactor itself or the cask—the container that we

[this is the CEO talking]

ship it in—as well. It was specifically designed to fit on the back of a flatbed truck because most of our customers are not going to have rail. It's about a meter-and-a-half across and about 2 meters tall. It will generate 27-30 Megawatts of electrical power from 70 MW of thermal power. This means 0.5 to 0.75 tons per MWe for the nuclear reactor. The steam turbine to convert the power is counted separately....

As of September 9, 2008, HPG has ten installation commitments and 50 pending. The first HPG reactors should be ready in 2013. The cost of the reactors will be about $1400/kw. After 5 years, each reactor would have a softball size amount of waste. The uranium hydride reactor can burn up to 50% of the uranium or about ten times more than current reactors.
Posted by: mhw || 10/08/2008 10:09 || Comments || Link || E-Mail|| [10794 views] Top|| File under:
Southeast Asia
Somchai "flees" Parliament amid protests
Anti-government protesters were tear-gassed in Bangkok on Tuesday, even as Prime Minister Somchai Wongsawat "escaped" from Parliament and his Deputy Chavalit Yongchaiyudh resigned. The military-linked Mr. Chavalit, in charge of security affairs, cited his responsibility for the turn of events.

Over 100 persons, mostly protesters and a few security officials, were reported injured. An anti-government activist was killed, apparently in a "vehicle blast," according to opposition sources.

Trouble broke out after the protagonists of the People's Alliance for Democracy (PAD), an anti-government umbrella group, sought to blockade Parliament, where Mr. Somchai was making a policy speech.

The activists, already occupying the Government House compound for over a month, intensified their campaign, following Sunday's arrest of their leader, Chamlong Srimuang.

Mr. Somchai finished his speech and "fled" by climbing over a fence near the building and landing on the premises of an adjacent royal mansion. This account, doing the rounds in Bangkok's political circles, was not challenged by the authorities; and the Prime Minister was said to have proceeded to the military headquarters for a prior appointment there.

The military chief, who was recently mandated to free the Government House from the PAD under an emergency decree that was confined to Bangkok, indicated his desire to steer clear of the civilian political tussle. And, the current protest in Bangkok is directed against the alleged political links between Mr. Somchai's People's Power Party and Thaksin Shinawatra, who was toppled in a military coup in 2006.
Posted by: Fred || 10/08/2008 00:00 || Comments || Link || E-Mail|| [10793 views] Top|| File under:
Home Front Economy
Fed leads global coordinated rate cut, eases by 1/2 point
AoS note: do NOT embed article links in the post.

The U.S. Federal Reserve led a coordinated round of global official rate cuts on Wednesday, easing by a half-point, as did the European Central Bank, Bank of England and Swiss, Canadian and Swedish banks. In an attempt to stem unprecedented global market turmoil, the Fed cut its key federal funds lending rate by half a percentage point to 1.5 percent and also lowered its discount rate by the same amount to 1.75 percent. The ECB also cut by a half-point to 3.75 percent as did the Bank of England, taking its rate to 4.5 percent.
Posted by: ed || 10/08/2008 07:17 || Comments || Link || E-Mail|| [10793 views] Top|| File under:
AIG execs hold $440K post-bailout retreat
Top executives at the failed insurance giant AIG spent more than $440,000 at a company retreat days after the federal government bailed out the company with $85 billion in taxpayer funds.

American International Group (AIG) paid the exclusive St. Regis resort in Monarch Beach, Calif., more than $200,000 for rooms — some costing as much at $1,000 a night — as well as more than $150,000 in meals, according to released documents an testimony during a hearing of the House Committee on Oversight and Government Reform Tuesday on Capitol Hill.

"Less than one week after taxpayers rescued AIG, company executives could be found wining and dining at one of the most exclusive resorts in the nation," said committee Chairman Henry A. Waxman, California Democrat. The invoice also included almost $25,000 in spa and salon charges for pedicures, manicures, facials, massages and other services. "If a company is drowning and you're going to spend that kind of money, that's crazy," said Rep. Elijah E. Cummings, Maryland Democrat, at the hearing's morning session. "The American people are paying for that."

No current AIG officials are scheduled to testify at the hearing, though two former company chief executives Martin J. Sullivan and Robert B. Willumstad, are scheduled to appear Tuesday afternoon. Lynn E. Turner, a former chief account with the Securities and Exchange Commission, told the committee that, based on known evidence, executives at AIG or other failed Wall Street firms shouldn't be criminally charged for their actions that lead to their company's financial demise.

"I don't think you send people to jail for making bad biz decisions," said Mr. Turner, who was one of two witnesses who testified at the hearing's morning session. But he added that if evidence later reveals that company officials were aware of illegal activities and kept quiet, "Then yes, a little time behind bars might be warranted."

Eric R. Dinallo, superintendent of the New York State Insurance Department, told the committee that the industry and regulators should have detected signs earlier that Wall Street practices were detrimental to the overall health of the industry. "It is the case that a lot of us... got wrong what was going to be the default rates, which our global economy hinges on," Mr. Dinallo said.

AIG only avoided collapse in September with a $85 billion Treasury loan, stock market losses began to plummet, prompting the Federal Reserve to inject $180 billion into the global market. The company's failure was followed by the most significant Wall Street downturn since the September 11, 2001 terrorists attacks, prompting the Congress last week to approve a Bush administration plan to spend $700 billion to help rescue failing financial institutions.

The deal gave the government an 80 percent stake in AIG, the right to remove senior management and to veto payment of dividends to shareholders as ways to protect taxpayers. The hearing was the second in two days that the Oversight Committee held to explore the lead to the recent Wall Street crisis. On Monday, the committee heard testimony that Lehman Brothers doled out more than $20 million in bonuses to top executives just four days before the investment giant declared bankruptcy and accelerated last month.
Posted by: Cromert || 10/08/2008 00:00 || Comments || Link || E-Mail|| [10793 views] Top|| File under:
Bernanke signals readiness to cut rates
Federal Reserve Chairman Ben Bernanke on Tuesday signaled a readiness to lower U.S. interest rates in a dramatic shift to support an economy battered by a financial crisis of "historic dimension."
Posted by: Fred || 10/08/2008 00:00 || Comments || Link || E-Mail|| [10794 views] Top|| File under:
Wall Street sinks again on crisis fears
Stocks plunged on Tuesday in their fifth straight declining session as fears mounted that the spiraling credit crisis would drag the economy into a deep recession.
Posted by: Fred || 10/08/2008 00:00 || Comments || Link || E-Mail|| [10793 views] Top|| File under:
Fed steps up in global scramble to stem crisis
The Federal Reserve stepped forward as a commercial lender of last resort and signaled a readiness to cut interest rates as governments around the world scrambled to stem the global financial crisis and calls arose for concerted action.
Posted by: Fred || 10/08/2008 00:00 || Comments || Link || E-Mail|| [10793 views] Top|| File under:
World's Stock Markets Plunge
World stock markets suffered one of their worst days ever Monday amid fears that government responses to the global financial crisis, including the U.S. bailout and inconsistent moves by European leaders, would not be sufficient to prevent a worldwide recession. The day opened with heavy losses in Asia and the Middle East, followed by record losses in Europe and sharp drops in Latin America before the closing bell finally sounded to end another dismal day on Wall Street.

Central banks continued to pump billions of dollars into money markets in hopes of unlocking seized-up credit markets. The Bank of England will inject an additional 40 billion pounds, equivalent to about $70 billion, on Tuesday, according to Alistair Darling, Britain's chancellor of the exchequer, or finance minister.

Australia's central bank on Tuesday cut its benchmark lending rate by a full point, to 6 percent, in its biggest rate cut in more than 16 years, the Associated Press reported. The news sent the country's stock market up nearly 2 percent in early trading. Meanwhile, the Bank of Japan left its key interest rate unchanged Tuesday. Tokyo's two main indexes fell to their lowest level in nearly five years. The Nikkei average was off 4.25 percent, and the broader Topix was down 4.67 percent. Markets in Hong Kong and Shanghai lost 5 percent of their value, and the Mumbai exchange was down more than 4 percent.

Saudi Arabia's stock market, the Arab world's largest, suffered one of its worst trading days on record, falling 9.81 percent. Even the exchange in Dubai, the Persian Gulf's roaring boomtown, ended 7.6 percent down.

In Europe, where ad hoc government responses to the crisis continued to confound investors, the Paris CAC 40 index finished down 9 percent, its largest single-day loss ever. London's FTSE 100 dropped 391 points, or 7.85 percent, its largest one-day drop since 1987. In Frankfurt, Germany, the DAX index was down 7 percent.

Russia's leading stock markets suffered record one-day losses, with the MICEX index losing 18.6 percent and the RTS 19.1 percent. Alarmed Russian officials were forced to halt trading on both exchanges to prevent an even worse free fall. "It's a bit like swimming," Digby Jones, a British government economic official, told the BBC. "You don't know where the bottom is, whether it's a foot below you or 10 feet below you."
Posted by: Fred || 10/08/2008 00:00 || Comments || Link || E-Mail|| [10801 views] Top|| File under:
Who's in the News
65
[untagged]
5
TTP
3
Taliban
3
al-Qaeda in Pakistan
2
Hamas
2
Govt of Syria
2
SIMI
2
Govt of Sudan
2
Islamic Courts
1
Palestinian Authority
1
Indian Mujahideen
1
Lashkar e-Jhangvi
1
Govt of Pakistan
1
Govt of Iran
Bookmark
E-Mail Me
The Classics
The O Club
Rantburg Store
The Bloids
The Never-ending Story
Thugburg
Gulf War I
The Way We Were
Bio
Merry-Go-Blog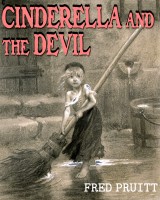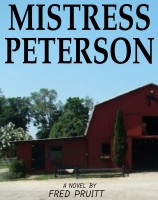 On Sale now!


A multi-volume chronology and reference guide set detailing three years of the Mexican Drug War between 2010 and 2012.

Rantburg.com and borderlandbeat.com correspondent and author Chris Covert presents his first non-fiction work detailing the drug and gang related violence in Mexico.

Chris gives us Mexican press dispatches of drug and gang war violence over three years, presented in a multi volume set intended to chronicle the death, violence and mayhem which has dominated Mexico for six years.
Click here for more information


Meet the Mods
In no particular order...


Steve White
Seafarious
tu3031
badanov
sherry
ryuge
GolfBravoUSMC
Bright Pebbles
trailing wife
Gloria
Fred
Besoeker
Glenmore
Frank G
3dc
Skidmark



Better than the average link...



Rantburg was assembled from recycled algorithms in the United States of America. No trees were destroyed in the production of this weblog. We did hurt some, though. Sorry.
3.238.118.80

Help keep the Burg running! Paypal: