Africa Horn
Pirates seize Philippines ship near Somalia
KUALA LUMPUR, Malaysia – A maritime official says pirates have hijacked a Philippines chemical tanker with 23 crew members near Somalia.

Noel Choong of the International Maritime Bureau says the ship was heading to Asia when it was seized Monday in the Gulf of Aden by pirates armed with automatic weapons and rocket-propelled grenade launchers. This brought the number of attacks this year in the African waters to 83, with 33 ships hijacked. Choong says 12 remain in the hands of pirates along with more than 200 crew members.

The attack comes despite increased international cooperation to crack down on pirates in the Gulf of Aden.


Looks like the plan neeeds work...
Posted by: tu3031 || 11/11/2008 08:24 || Comments || Link || E-Mail|| [336065 views] Top|| File under:
Africa Subsaharan
United Nations cuts aid to Zimbabweans
THE United Nations food aid agency has cut the amount of food it hands out to hungry Zimbabweans as it lacks the cash to keep up with the worsening crisis, it said on Tuesday.

The World Food Programme (WFP) fed 2 million people in October, the first month of a large-scale aid project. That will double this month and rise to 5.1 million - almost half the population - by early 2009.

"There is currently no food in the pipeline for distributions in January and February - just when the crisis is reaching its peak," the agency said in a statement in which it called for $140 million in additional funds to secure its Zimbabwe operations until the end of March.

A harvest the WFP described as "disastrous" has pushed millions of people into hunger. WFP said it had cut cereal rations per person to 10kg per month from 12kg and cut the pulse ration to 1kg from 1.8kg.

Zimbabwe has been grappling with food shortages since 2001. Opponents of President Robert Mugabe say his policy of forcing white farmers off their land has exacerbated the problem in a country where hyper-inflation has crippled the economy.
Posted by: tipper || 11/11/2008 12:00 || Comments || Link || E-Mail|| [336069 views] Top|| File under:
Arabia
Egyptians decry doctor's sentence of 1,500 lashes
Sharia not looking so good today, doc?


CAIRO, Egypt – Demonstrators in Cairo demanded Tuesday that Saudi Arabia release an Egyptian doctor sentenced to 15 years in prison and 1,500 lashes after he was convicted of malpractice — reportedly after treating a Saudi princess.


Oh-oooooh...


His wife said she feared the punishment would kill him.


Insh'allah...


Raouf Amin el-Arabi, a doctor who has been serving the Saudi royal family for about 20 years, was convicted last year of giving a patient the wrong medication. Egyptian newspapers reported that he was accused of driving a Saudi princess "to addiction." The Saudi government has refrained from comment but Egyptian newspapers report that el-Arabi was treating a female member of the royal family when he was accused of "driving a patient to addiction." The newspapers identified the princess as one of the wives of Abdullah's nephews.


Oh-oooooh...


He initially was sentenced to seven years in prison and 700 lashes, but when he appealed two months ago, the judge not only upheld the conviction, but more than doubled the penalty to 15 years in prison and 1,500 lashes.


Ummmmm...how about a do over judgey?


Family members, friends and colleagues gathered at the headquarters of Egypt's doctors' union in downtown Cairo and urged Saudi King Abdullah to pardon el-Arabi. "My children want their father to return swiftly and safely," the doctor's wife Fathiya el-Hindawi told the Associated Press. "I hope the king will give them back their smiles."


Awwwwwwwwwww...


She maintained her 53-year-old husband was innocent and feared he would die if given the full penalty. "1,500 lashes is unprecedented in the history of Islam," read one banners carried by protesters. "Who is responsible for the humiliation of our doctors abroad?" read another.


Wow. A new Islamic record. Most lashes in the history of Islam. Will this get him in the Muslim Hall of Fame?


The case has drawn nationwide criticism in Egypt and local human rights groups have demanded that Egyptian President Hosni Mubarak, who maintains close ties with the Saudi royal family, intervene to free el-Arabi.

Saudi Justice Ministry officials did not answer the phone on Tuesday to comment on the case.


Spy phone's a great invention ain't it guys?


Egypt's Foreign Ministry said on Tuesday that diplomatic and political efforts are under way to resolve the problem, but warned that relations between the two countries should not be affected. "The ministry is very much concerned with this case," said Ahmed Rizq, a ministry official, in a statement. "However, the Saudi judicial and political system should be respected."


As should Saudi money...


Egypt's state-owned Middle East News Agency later reported that Cairo's ambassador to Riyadh, Mahmoud Auf, met with the powerful mayor of Riyadh, Prince Salman, to discuss "the status of Egyptian expatriates in the kingdom."


NO OIL FOR YOU!


El-Arabi is in a jail in the Red Sea port city of Jeddah and is believed to have received at least one of his weekly installments of 70 lashes so far.


Okay, doc. Time for your lashes...
Posted by: tu3031 || 11/11/2008 15:38 || Comments || Link || E-Mail|| [336066 views] Top|| File under:
Bangladesh
Saifur, Nizami, Mojahid sent to jail on surrender
A special court yesterday sent BNP leader M Saifur Rahman, Jamaat-e-Islami Ameer Matiur Rahman Nizami and Secretary General Ali Ahsan Mohammad Mojahid to jail in Barapukuria coalmine graft case.
Posted by: Fred || 11/11/2008 00:00 || Comments || Link || E-Mail|| [336064 views] Top|| File under:
'Sick' Pintu sent to jail for assaulting deputy jailer
The jail authorities yesterday stripped detained former BNP lawmaker Nasiruddin Ahmed Pintu of division status in confinement and brought him back to Dhaka Central Jail from the prison cell of BSMMU after Pintu assaulted a deputy jailer.
Posted by: Fred || 11/11/2008 00:00 || Comments || Link || E-Mail|| [336064 views] Top|| File under:
Tension lessens in Bay, mounts on border
Bangladesh and Myanmar continue to mobilise troops along the border although the tension over Myanmar's attempt to explore oil and gas in Bangladesh waters in the Bay of Bengal seems to be dying down.
Posted by: Fred || 11/11/2008 00:00 || Comments || Link || E-Mail|| [336064 views] Top|| File under:
Jail order a bid to keep 4-party out of polls
Jamaat-e-Islami has alleged that its Ameer Matiur Rahman Nizami and Secretary General Ali Ahsan Mohammad Mojahid were sent to jail yesterday as part of the government's move to keep the BNP-led four-party alliance off the coming elections.
Posted by: Fred || 11/11/2008 00:00 || Comments || Link || E-Mail|| [336064 views] Top|| File under:
Jamaat protesters violate EPR, block roads
Jamaat-e-Islami brought out processions across the country yesterday in violation of the Emergency Power Rules (EPR) to protest the jailing of three leaders of Jamaat and BNP.
Posted by: Fred || 11/11/2008 00:00 || Comments || Link || E-Mail|| [336064 views] Top|| File under:
Aman, Mufti Shahidul make bail
The High Court (HC) yesterday granted bail for three months to former BNP state minister Aman Ullah Aman and former Islami Oikya Jote (IOJ) lawmaker Mufti Shahidul Islam in two cases filed by the Anti-Corruption Commission (ACC) on charges of amassing illegal wealth and concealing information about it.
Posted by: Fred || 11/11/2008 00:00 || Comments || Link || E-Mail|| [336064 views] Top|| File under:
Caucasus/Russia/Central Asia
A Thales built aircraft carrier for Russia?

This story did not run in English, but did run in French, and in light of the submarine accident is one worth thinking about. Ilya Kramnik has long been in touch with the state of Russian shipbuilding, so he does know enough to know whether this is necessary or not. The headline: РусскОй авОаМПсец с фраМцузскОЌ акцеМтПЌ or Un porte-avions russe à  l'accent français, translated as A Russian Aircraft Carrier with a French Accent.

The international exhibition of naval defense and maritime safety EURONAVAL 2008, which was not initially expected to result in much news, has a chance to make history. The commander of the Russian navy, Admiral Vladimir Vyssotski, who is visiting the exhibition, has shown a keen interest in the potential of the French group Thales in the construction of aircraft carriers.

The article goes on to note that the Russian Navy has a history of buying ships built by foreign countries, and that the current state of Russian shipbuilding is at a point where this makes sense. The article notes that disruption and delays for several ships under construction highlight the real difficulty Russia faces building ships today, and that working with Thales offers promise.

The idea being floated is that all indications are Russia would like to build 6 aircraft carriers similar to the 60-70 thousand ton CVF design being developed for the British and French Navies. Ilya Kramnik's idea is to build the lead ship in France with foreign assistance, including some experience for Russian shipbuilders, then do follow on serial construction of the rest of the class in Russia.

It is impossible to believe this would ever happen, mostly because of the technology transfer issues. Thales is building the CVF with the assistance of the United States, and it is hard to believe the US would allow Thales to help the Russians build aircraft carriers without violating some sort of export agreement that protects shared technologies.


Much more at link including poaching missing pieces of carrier design



Posted by: 3dc || 11/11/2008 00:10 || Comments || Link || E-Mail|| [336064 views] Top|| File under:
China-Japan-Koreas
China lashes out at India for Arunachal remarks
BEIJING: China on Tuesday took a hard stand on the Arunachal Pradesh issue indicating it is not likely to change its stand for the sake of reaching a settlement over border demarcation.

The Chinese foreign ministry challenged a statement made by External Affairs Minister Pranab Mukherjee saying that Arunachal was an integral part of India.

"We deeply regret the Indian side's remarks that take no regard of the historical facts. China and India have never officially settled demarcation of borders, and China's stance on the eastern section of China-India borders is consistent and clear-cut," foreign ministry spokesman Qin Gang at a press conference on Tuesday.

Qin's statement is in direct contrast with the views of Indian officials including foreign secretary Shiv Shankar Menon, who have maintained that the issue of Tawang, leave aside the whole of Arunachal Pradesh, is out of the range of border negotiations. The spokesman was replying to a question by the official Xinhua news agency seeking his reaction to Mukherjee's statement. This makes it different from a situation where an official spokesperson is responding to a query from a foreign journalist. It is one of the strongest statements to emanate from China on the issue since India raised objection to the former Chinese foreign minister India strongly protested against an oblique reference to it by former Chinese foreign minister Li Zhaoxing at an international forum in early 2007.

With the Chinese government challenging Mukherjee's stance on Arunachal, it is apparent that years of effort at resolving the border problem has come under a cloud. Qin said both the present and past governments in China have never recognized the "illegal" McMahon Line, Qin said. The Indian side know this very well, he said.

At the same time, China is willing to find a solution that is fair, reasonable and acceptable to both sides with the help of peaceful and friendly negotiations conducted in a spirit of mutual understanding and adjustment, he said.

Mukherjee, who was visiting a 400-year old monastery in Tawang in Arunachal, said on Saturday that China was "fully aware" that the state is an integral part of India. China had earlier claimed Tawang on the plea that it is the birth place of the sixth Dalai Lama before changing its stance to demand the whole of Arunachal Pradesh.

"China is often making claims on Arunachal Pradesh, but Arunachal Pradesh has a special place in our heart," Mukherjee said.

"People of Arunachal Pradesh regularly elect two representatives to the Lok Sabha and there is an elected state assembly carrying out the responsibility of administration like any of other 27 states. The question of parting company of Arunachal or any of its part does not arise," he said.

The external affairs minister spoke nearly the same words as the Chinese foreign ministry spokesman when he said that both countries were keen to find a "fair, reasonable and mutually acceptable" solution to the boundary question.

Posted by: john frum || 11/11/2008 15:18 || Comments || Link || E-Mail|| [336067 views] Top|| File under:
Down Under
Rememberance Day in Australia
They shall grow not old, as we that are left grow old:
Age shall not weary them, nor the years contemn.
At the going down of the sun and in the morning
We will remember them.

From "For The Fallen" - Laurence Binyon

This verse is recited every night in Returned Services clubs across Australia. At 11AM on the 11th day of the 11th Month, many Australians observe a minute silence.

Personaly, the verse makes me think of two of my father's uncles. They were Lighthorsemen, (horse mounted infantry) killed in Palestine in WW1. However, our military history doesn't record the battles they were in. Two are listed as dying from wounds, and one from illness.

Other than the brief record that they died, the only surviving information we can access are their charge sheets. So, we know that one died in Damascus, from wounds, but only after he had been "fizzed" for "loss of a bandolier".

Still, we remember them.
Posted by: Bunyip || 11/11/2008 04:23 || Comments || Link || E-Mail|| [336064 views] Top|| File under:
Europe
US suggests Boeing alternative amid A400M transport woes
Kurt Volker, the US ambassador to NATO, on Tuesday suggested Germany could use a Boeing military transport plane to solve its heavy lift needs instead of the troubled A400M programme.

"The American C-17 programme is open to all nations," Volker said in Berlin, referring to Boeing's Globemaster cargo aircraft.

European aviation company EADS in September was forced to postpone the maiden flight for the A400M indefinitely due to technical problems. The C-17 can carry double the load than the A400M, but it also costs twice as much as the European plane.

However, Volker said "a rather creative way" for Berlin to finance the craft would be for Germany to opt to lease the Boeing planes instead of purchasing them outright.

The German military currently is taking part in the NATO programme SALIS (Strategic Air Lift Interim Solution) until the A400M is ready for takeoff. SALIS has two Russian-made Antonov AN 124-100 cargo planes stationed at an airstrip near Leipzig that are ready for use within 72 hours for any of the countries participating in the programme.
Posted by: mrp || 11/11/2008 14:19 || Comments || Link || E-Mail|| [336070 views] Top|| File under:
Inauguration tickets fetching 5 figures online
Tickets! Who needs tickets! 50 grand get's ya two ! Right in front!


WASHINGTON (CNN) -- Interest in President-elect Barack Obama's inauguration is running so high that one ticket broker is asking $20,095 for a single ticket.

Entry to the biggest event in Washington is free if your congressman or senator grants your request, but with demand outpacing supply a traditional giveaway has turned into a thriving online marketplace.

Legitimate ticket brokers -- the same companies that peddle tickets to rock concerts and NASCAR races -- are selling tickets to the swearing-in of Barack Obama for thousands of dollars, even for standing-room areas on the National Mall. Organizers of the inauguration say it violates the spirit of the event and could spell disappointment for people who buy tickets for the January 20 ceremony.

"We think it's absolutely insane to be selling those tickets. We understand some people want to make a buck, but for those people thinking of buying tickets, it's buyer beware," warned Howard Gantman, staff director of the Joint Congressional Committee on Inaugural Ceremonies. The government has printed 250,000 tickets so far, holding them in a secure location.


Probably the trunk of Rahm Emanuel's car...


Ticket brokers act as middlemen, selling inaugural tickets they say they purchase from Capitol Hill employees and people who get them from members of Congress. Since the government releases tickets at the last minute -- less than a week before the inauguration -- ticket brokers cannot ensure they will receive enough tickets to cover their orders. Web sites promise a full refund if tickets are not secured to buyers, but that offer may be little consolation to people who invest in a trip to Washington to see the inauguration.

Since tickets do not have attendees' names on them, Gantman said it's inevitable some will be sold. "Some will be distributed this way. It happens with baseball games and concerts. But we are going to take every step we can to make sure these tickets get into the hands of those who themselves intend to attend this event."

Sen. Dianne Feinstein, the chairwoman of the inauguration committee, said Monday she she was prepared to ask Congress to make it a crime to scalp inauguration tickets. "We have heard reports that there are people trying to scalp Inaugural tickets for more than $40,000 each. This is unconscionable and must not be allowed," Feinstein said in a statement. "This inauguration will be the major civic event of our time, and these tickets are supposed to be free for the people. Nobody should have to pay for their tickets," she added.


For "the people"!


The inaugural committee is alerting lawmakers that it is a violation of Congress' code of ethics for members or staff to sell their tickets.


Oh, no! Not that!!
Posted by: tu3031 || 11/11/2008 09:28 || Comments || Link || E-Mail|| [336066 views] Top|| File under:
India, Qatar Discuss Defense Cooperation
NEW DELHI - India has struck a defense agreement with Qatar which includes the possibilities of stationing Indian troops in the Arab country, sources in the Indian Defence Ministry said. The cooperation agreement was inked during the ongoing visit to the Arab world by Indian Prime Minister Manmohan Singh.

The two countries also have joined in a maritime security arrangement, which will be extended to other countries, a senior Indian Defence Ministry official said.

India and Qatar had agreed in June 2007 to jointly produce weapons and equipment. An agreement to this effect was reached during the visit of then-Indian Defence Secretary Shekhar Dutt and senior Qatari defense officials.

The defense cooperation pact signed during Singh's visit also will pave the way for joint production of weaponry at Indian facilities.

Indian Defence Ministry sources said Qatar is keen to collaborate with Indian private and state-owned defense companies, which in turn have entered into some sort of a tie-up with American companies for weapon and equipment production

Before his arrival in Qatar, Singh discussed areas of defense cooperation with Oman. Currently, India and Oman's defense cooperation is limited to training of Oman personnel at Indian facilities and joint naval exercises.
Posted by: john frum || 11/11/2008 00:00 || Comments || Link || E-Mail|| [336064 views] Top|| File under:
India negotiating $1.5 bn defence deal with Israel: Report
India is negotiating a deal with Israel to purchase four intelligence and early warning planes at a cost of USD 1.5 billion, a media report said on Monday.

Indian Defence Secretary Vijay Singh is leading a delegation to Israel this week to discuss the purchase of the planes and missiles from Israel Aerospace Industries (IAI), daily Ha'aretz reported. The Indian delegation will also discuss cooperation with Israel on intelligence matters and in the war on terror, sources close to the Israeli defense industries reportedly told the daily.

Negotiations over the new deal is said to have started a few months ago. India has also made other big deals with Israel recently involving a $640 million sea-to-sea missile project and a $260 million purchase of anti-aircraft missiles.

The Indian delegation includes senior officials from the Defense Ministry, high ranking officers from the army and air force, as well as officials involved in military research and development, the report said.

Earlier, India had bought Phalcon AWACS plane radars from IAI for $1.1 billion, a deal that has been delayed but likely to come through by early 2010. A source close to the IAI told the daily that the first Phalcon AWACS will be delivered to India in the next few weeks. The delay stems from problems discovered during test flights, which have since been corrected.

The visit comes in the shadow of an investigation being carried out by the Central Bureau of Investigation (CBI)into alleged kickbacks in previous deals between the two countries, including those with IAI and Rafael Advanced Defense Systems.
Posted by: john frum || 11/11/2008 00:00 || Comments || Link || E-Mail|| [336064 views] Top|| File under:
International-UN-NGOs
At Brazil Conference, G-20 Urges Swifter Action on Financial Crisis
Financial leaders from 20 of the world's largest economies delivered a message Sunday that governments need to act faster and be ready to cut interest rates or increase spending in order to fortify ailing world markets.


Governments need to hunt down and jail the Malefactors of Great Wealth, not grow more of them.
Posted by: Fred || 11/11/2008 00:00 || Comments || Link || E-Mail|| [336064 views] Top|| File under:
Home Front: Culture Wars
"I was born in a small town . . ."
Gregg Easterbrook, "Tuesday Morning Quarterback"


He's commenting about the TV series Friday Night Lights, but I think the observation also goes a long way toward explaining the disdain of elites toward Sarah Palin.



A defect of much American fiction and filmmaking, often produced by people who live in tenured pleasantness in academia or luxury in Los Angeles, is to depict the rustic town as a dreadful place. Small towns are -- what's the word I am looking for -- small! There will always be a lot less happening on the Texas plain than in San Francisco, Manhattan or Cambridge. If people were not willing to live in rural small towns to farm, mine and maintain rail and power lines, luxurious life in Hollywood would pretty quickly fall to pieces. Plus, if you hate small-town life, you can always -- what's the word I am looking for -- leave. Some people live in little or rustic towns because they like them, an idea that almost never appears in American fiction or filmmaking.
Posted by: Mike || 11/11/2008 17:19 || Comments || Link || E-Mail|| [336064 views] Top|| File under:
Home Front Economy
Gasoline continues plunge
HOUSTON (AP) - Retail gasoline prices dipped for a 17th week since July 4, falling below $2 a gallon in a number of states and approaching $1.50 at some service stations.
While consumers, worried about a weak job market and slumping investments, are grateful for the price relief, economic reports increasingly suggest they're hanging onto whatever savings they see at the pump.

Oil prices hit a 20-month low Tuesday as Wall Street offered yet more evidence that consumers have gone into hiding.

Retail gasoline prices fell overnight to a national average of $2.22 a gallon, dragged down by the falling price of crude, which now costs 60 percent less per barrel than it did in mid-July. The average price for regular unleaded gasoline has fallen nearly 32 percent in the last month.

Light, sweet crude for December delivery fell $3.01 to $59.40 a barrel on the New York Mercantile Exchange. In earlier electronic trading, crude fell to $58.32, its lowest point since March 2007.

The latest decline in crude prices comes two days ahead of a report from the International Energy Agency, which some analysts expect will cut its 2009 oil demand forecast for the third consecutive month.

Sharp swings in crude prices are taking place almost daily on the New York trading floor. While the Nymex contract is now trading near first-half 2007 prices, the difference then between daily highs and lows was around $1.50 a barrel. Now, the average daily range is around $5.50 a barrel, with recent daily peaks at $9.50, said analyst Olivier Jakob of Petromatrix in Switzerland.

The overall trend for oil and gasoline prices, at least for now, is down. Investors have grown increasingly leery about the swooning U.S. economy, which faces its worst recession in decades.

Industry analysts had expected China and India to continue buying crude if the U.S. and other western nations went into recession, but the booming economies of Asia have begun to show signs of fatigue. Some forecasts had called for China's gross domestic product to grow 10 percent next year. More recent forecasts have it closer to 6 percent, the firm Cameron Hanover said in a report Tuesday.

A $586 billion stimulus package in China boosted markets globally early Monday, but those gains fizzled quickly and a sell-off that began in the U.S. continued in Asia and Europe.

On Tuesday, the Dow sank more than 250 points after homebuilder Toll Brothers Inc. and Starbucks Corp. gave investors more evidence the housing market and consumer spending are getting weaker. Toll Brothers said fourth-quarter revenue fell 41 percent from the year-ago period, while Starbucks reported lower sales across the coffee chain, leading to profits that fell below analysts' expectations.

Gasoline fell again overnight, dipping 2 cents to a national average of $2.22 for a gallon of regular unleaded, according to auto club AAA, the Oil Price Information Service and Wright Express. The average price could be headed to $2 a gallon nationally by year's end, AAA has said.

The price already has fallen well below $2 in some places. In Missouri, the Web site GasBuddy.com, where consumers post prices they spot, said a few stations in the Kansas City area were charging $1.61 for regular. Drivers were paying only slightly higher in parts of Oklahoma, Iowa, Ohio and Texas.

Oil prices fell despite signs that OPEC members are going ahead with production cuts agreed to at an emergency meeting in Vienna, Austria, last month. Many analysts are expecting another cut by the Organization of Petroleum Exporting Countries, which will meet on Dec. 17 in Oran, Algeria.

The prime minister of Qatar said Tuesday that "fair" oil prices of between $70 to $90 per barrel would ensure that expensive oil exploration could continue, avoiding rapid price surges in the future.

Sheikh Hamad Bin Jassim Bin Jabr Al-Thani said that while oil prices below $70 a barrel may seem like a gift to consumers, it could trigger price spikes in the near future when demand picks up. But for now it is waning energy demand, not the supply controlled by OPEC, that is dominating crude prices.

Events that earlier this year threatened to cut off supply in oil producing nations no longer appear to have the power to send prices upward. Prices this week fell even as militants in Nigeria resumed attacks on the country's oil installations. The military said it killed eight people while guarding a facility in the oil-rich south of the country.

Militants frequently attack oil facilities, seeking to hobble Africa's biggest petroleum industry and force Nigeria's federal government to send more oil funds to the southern states where the crude is pumped.

In other Nymex trading, heating oil futures fell 7.56 cents to $1.93 a gallon, while gasoline prices dropped 5.89 cents to $1.309 a gallon. Natural gas for December delivery tumbled 53.4 cents to $6.71 per 1,000 cubic feet.

In London, December Brent crude tumbled more than percent, or $3.30 to $55.78 a barrel on the ICE Futures exchange.
Posted by: GolfBravoUSMC || 11/11/2008 15:09 || Comments || Link || E-Mail|| [336064 views] Top|| File under:
Oil price slides under $55
Oil prices sank under 55 dollars a barrel on Tuesday to strike a 21-month low as frresh recession worries sparked fresh fears about slowing global energy demand, traders said.
On London's InterContinental Exchange (ICE), Brent North Sea crude for delivery in December plunged 4.16 dollars to 54.92 dollars per barrel -- a level last seen on Janury 30, 2007.

At the same time, on the New York Mercantile Exchange (NYMEX), light sweet crude for December tumbled 4.09 dollars to 58.32 dollars, the lowest level since March 21, 2007.

"The short-term focus continues to be on weak demand," Barclays Capital analysts wrote in a research note to clients.

Oil prices extended earlier losses on Tuesday after Wall Street skidded lower in opening trade, with investor sentiment unsettled by fears about a collapse of General Motors and more poor corporate news amid the credit crisis.

The market was also undermined by the strengthening dollar which tends to dampen oil demand because dollar-priced crude becomes more expensive for buyers holding weaker currencies.
Posted by: GolfBravoUSMC || 11/11/2008 13:57 || Comments || Link || E-Mail|| [336072 views] Top|| File under:
Who's in the News
75
[untagged]
2
TTP
2
Iraqi Insurgency
1
Fatah al-Islam
1
Hamas
1
al-Qaeda
1
Islamic State of Iraq
1
Jemaah Islamiyah
1
al-Qaeda in Pakistan
Bookmark
E-Mail Me
The Classics
The O Club
Rantburg Store
The Bloids
The Never-ending Story
Thugburg
Gulf War I
The Way We Were
Bio
Merry-Go-Blog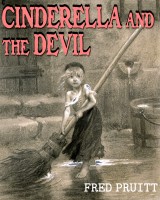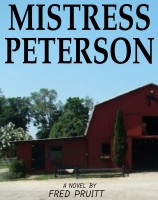 On Sale now!


A multi-volume chronology and reference guide set detailing three years of the Mexican Drug War between 2010 and 2012.

Rantburg.com and borderlandbeat.com correspondent and author Chris Covert presents his first non-fiction work detailing the drug and gang related violence in Mexico.

Chris gives us Mexican press dispatches of drug and gang war violence over three years, presented in a multi volume set intended to chronicle the death, violence and mayhem which has dominated Mexico for six years.
Click here for more information


Meet the Mods
In no particular order...


Steve White
Seafarious
tu3031
badanov
sherry
ryuge
GolfBravoUSMC
Bright Pebbles
trailing wife
Gloria
Fred
Besoeker
Glenmore
Frank G
3dc
Skidmark



Better than the average link...



Rantburg was assembled from recycled algorithms in the United States of America. No trees were destroyed in the production of this weblog. We did hurt some, though. Sorry.
3.238.118.27

Help keep the Burg running! Paypal: