-Lurid Crime Tales-
'Flirtatious' Bernard Madoff Had Help in Ponzi Scheme, Frequented Massage Parlors
Bernard Madoff's longtime secretary said she doesn't think he acted alone in bilking investors out of nearly $7 billion and talked of her former boss' wandering eye in a media blitz Wednesday promoting a forthcoming magazine article.

Vanity Fair will publish a story co-written by Eleanor Squillari, Madoff's secretary of more than 20 years, in its June 2009 issue.

Squillari, 59, said she believes the disgraced financier won't cooperate with authorities in order to protect others, and he was a flirtatious man who frequented massage parlors.

Squillari told FOX's "Studio B" and NBC's "Today" that she thinks Madoff carefully orchestrated his arrest and that he's protecting others who might have been involved in his multibillion-dollar scheme. She declined to speculate as to whom the 70-year-old Madoff might be protecting.

Click here for photos of what Madoff's money bought.

Click here for photos of the Madoff fraud scandal.

Squillari insisted she didn't feel betrayed when she learned what her former boss had been up to. "I was very angry, and I wanted to help," she told FOX. "It wasn't about me, it was about people all over the world."

But she was completely stunned by the news of his swindle scheme when it surfaced. "I was thinking, this can't be true, this must be a trick, somebody must be framing him," she said on FOX.

Squillari was asked what she would say to Madoff. "After I stop crying? I would really want to know why he is not cooperating," she said on "Today."

Squillari appeared on "Studio B," "Today" and on ABC's "Good Morning America" to promote an account of her time working for Madoff that she co-wrote for Vanity Fair. She made the media rounds Wednesday with VF contributing editor Mark Seal.

"Nobody has talked about what was happening in the company," Seal told FOX. "It's all been unnamed sources."

In the article, Squillari said her married ex-boss was flirtatious and made sexually suggestive remarks. She said she once saw him perusing the escort ads in the back of a magazine and said he frequented massage parlors.

"Once, I looked in his address book and found, under M, about a dozen phone numbers for his masseuses," she wrote. "If you ever lose your address book and somebody finds it, they're going to think you're a pervert, I said."

Squillari said Madoff often made sexually suggestive remarks. "'Oh, you know you're crazy about me,' he would say to me. Sometimes when he came out of his bathroom, which was diagonal to my desk, he would still be zipping up his pants. If he saw me shaking my head disapprovingly, he would say 'Oh, you know it excites you,"' she wrote.

She told FOX that she didn't take Madoff's sexual banter personally. "It was part of his personality," she said. "I knew that was just the way he kidded around."

But Squillari told ABC she had a nice relationship with Madoff, despite his ways toward women. "So, what one person might perceive as inappropriate, I didn't," Squillari said. "So, if he made suggestive remarks, I knew it was only meant to be funny."

Squillari wrote about a conversation she had with Madoff years ago, after a client's secretary had been arrested for embezzlement. "You know, (he) has to take some responsibility for this," Madoff said, according to Squillari. "He should have been keeping an eye on his personal finances. That's why I've always had Ruth watching the books. Nothing gets by Ruth," she wrote.

Squillari said she was surprised when he added: "Well, you know what happens is, it starts out with you taking a little bit, maybe a few hundred, a few thousand. You get comfortable with that, and before you know it, it snowballs into something big."
Posted by: GolfBravoUSMC || 05/07/2009 09:36 || Comments || Link || E-Mail|| [6465 views] Top|| File under:
Egyptian conman convicted for $62 million scam
[Al Arabiya Latest] If it sounds to good to be true it probably is, several actresses, football stars and politicians in Egypt found out after being swindled out of millions of dollars with promises of a 40 percent return on investment.

Egyptian businessman Nabil al-Bushi was sentenced in absentia to 15 years in jail on Wednesday for swindling a star-studded list of more than 85 people out of more than $60 million. A Cairo court found him guilty of "swindling 350 million Egyptian pounds ($62 million) from Egyptian citizens via his Optima Security Brokerage firm," a judicial official told AFP.

Bushi, however, has been held in Dubai since February pending trial on other fraud charges.

Egypt's Madoff
The swindler convinced investors to part with their cash by claiming to hold a senior position at the World Bank and to being a consultant on Egypt's investment policy for the next 20 years, earning him the nickname of "Egypt's Madoff."

Bushi, whose accomplice Fekri Badreddine was in court and was jailed for three years, promised returns of up to 40 percent on investments in the London and New York stock exchanges between 2002 and 2008. Bushi and Badreddine were ordered to pay back the stolen money and pay fines of 10 million and 100,000 pounds respectively.

Bushi was arrested in Dubai earlier this year for issuing four bounced checks. Egypt has asked for him to be extradited but UAE authorities have said they will not hand him over before the matter has been settled.
Posted by: Fred || 05/07/2009 00:00 || Comments || Link || E-Mail|| [6463 views] Top|| File under:
-Short Attention Span Theater-
Iran makes first herbal anti-cancer drug
[Iran Press TV Latest] Iranian researchers have produced the world's first anti-cancer medication derived from herbs indigenous to the country.

Spinal-z is a methanolic mixture of dried powdered seeds, domestic to Iran, which are considered poisonous on their own. The combination of the herbs has shown promising results in treating stomach cancer.

Iran's Deputy Health Minister, Hamidreza Rasekh, said that spinal-z, which has strong anti-carcinogen properties, has successfully finished the three phases of clinical studies and will be ready to enter the market soon.

"Spinal-z is not a miracle drug for cancer but it can be an effective means to control such malignancies," Rasekh added.

Spinal-z is proven to be effective in treating stomach cancer; its effect on other types of cancer, however, requires further research.
Posted by: Fred || 05/07/2009 00:00 || Comments || Link || E-Mail|| [6466 views] Top|| File under: Govt of Iran
-Signs, Portents, and the Weather-
Deal Reached On Kansas Coal Plant
A deal between Kansas' new governor and a utility would allow one coal-fired power plant to be built in western Kansas. The deal between Gov. Mark Parkinson and Sunflower Electric Power Corp. President Earl Watkins is contingent upon the Legislature passing a comprehensive energy package that would include incentives to use renewable energy sources.

Parkinson told reporters about the agreement at a news conference Monday. Hays-based Sunflower had wanted to build two plants in Holcomb. Parkinson said the agreement allows one 895-megawatt plant with an unprecedented level of measures to offset carbon-dioxide emissions.

Parkinson's predecessor, Gov. Kathleen Sebelius, last month vetoed energy legislation that included the two Sunflower plants. Sebelius resigned to become U.S. health and human services secretary.


House statement at link. This has been going on for 19 months. There was a statement that this would not pass and resisting the inevitable renewable energy push was "futile".
Posted by: swksvolFF || 05/07/2009 00:00 || Comments || Link || E-Mail|| [6474 views] Top|| File under:
Africa North
The Great Egyptian Hepatitis Disaster
It is a health crisis of alarming proportions. Up to nine million Egyptians have been exposed to hepatitis C, and tens of thousands will die each year unless they receive a liver transplant.

Health authorities are taking steps to stop the spread of the blood-borne virus, but must also contend with higher liver failure mortality rates as the disease advances in those infected decades ago.

"The prevalence of hepatitis C is not growing, but the impact of an outbreak in the 1960s and 70s is appearing now as a clinical outcome," says Dr. Mostafa Kamal Mohamed, professor of community medicine at Ain Shams University in Cairo.

"Liver disease has become the number one healthcare priority for the country and will continue to be so for the next decade. About 70 percent of all liver deaths here are due to hepatitis C."

Egypt has the highest prevalence of hepatitis C in the world, the legacy of a well-intended health campaign that went horribly wrong. In the 1960s, the government turned to modern medicine in the hope of eradicating bilharzia, a water-borne parasite that has plagued Egyptian farmers since the dawn of time.

In a tragic irony, the tartar-emetic injections given to Egyptians living in rural areas cured their bilharzia, but spread another deadly disease among the population, the hepatitis C virus (HCV).

"At that time, bilharzia treatment was administered intravenously," recalls Dr. Refaat Kamel, a prominent surgeon and specialist in tropical diseases. "There were no disposable syringes, so once the needle got infected, the disease spread quickly from one person to another."
Posted by: Anonymoose || 05/07/2009 00:00 || Comments || Link || E-Mail|| [6467 views] Top|| File under:
Africa Subsaharan
Ousted Madagascar leader denies asylum reports
[Mail and Globe] Madagascar's deposed leader Marc Ravalomanana has denied rumours he is seeking political asylum abroad and condemned violations of human rights under the new government.

Many fear his possible return to the crisis-wracked Indian Ocean island would trigger more of the political violence that battered the country's $390-million-a-year tourism sector and worried foreign investors earlier this year.

Ravalomanana, who surrendered power in March under pressure from the army and fled to southern Africa, insists he remains the legitimate leader of the Indian Ocean island and has rejected sharing power with new president Andry Rajoelina.

"[Ravalomanana] denied reports that the president is applying for asylum in South Africa as has been incorrectly reported in Madagascar and elsewhere," said the written statement released late on Tuesday.

Relative calm has returned to the streets of the volatile capital Antananarivo though tensions remain high after a spate of political arrests and a violent crackdown on anti-government demonstrators.

Ravalomanana called the protracted political crisis a fight for citizens' rights, a struggle he said he was prepared to lead.

However observers, who say the self-made millionaire lacks popular and military support, suggest his return is improbable while there remains an arrest warrant for him.

"Ravalomanana won't be back soon. His backing is mostly among the middle class and he is not popular with the poor who are the majority. The memories of his errors are too fresh," said Lydie Boka of the risk consultancy group StrategieCo.
Posted by: Fred || 05/07/2009 00:00 || Comments || Link || E-Mail|| [6470 views] Top|| File under:
Bangladesh
Sircar spent Tk 1 crore for non-existing MPs
[Bangla Daily Star] In spite of the absence of parliament, former speaker Jamiruddin Sircar spent over Tk 1 crore in the last two years for purchasing medicines for non-existing lawmakers and sending parliamentary delegations abroad.
Posted by: Fred || 05/07/2009 00:00 || Comments || Link || E-Mail|| [6464 views] Top|| File under:
AL men blamed for law, order slide
[Bangla Daily Star] Top officials of law enforcement agencies yesterday blamed Awami League men for deterioration of law and order, identifying extortion and tender manipulation by the party men as main reasons behind it.
Posted by: Fred || 05/07/2009 00:00 || Comments || Link || E-Mail|| [6465 views] Top|| File under:
Probe post-poll violence in 2001
[Bangla Daily Star] The High Court (HC) yesterday directed the government to form an enquiry commission in two months to probe violence and criminal offences against the opposition parties and minority communities across the country after the 2001 polls.

The HC bench of justices ABM Khairul Haque and Md Mamtazuddin Ahmed in the judgment also asked the government to get the investigation reports from the enquiry commission within six months of its formation.

The bench, however, ruled that any party of this case could move to this court for directions if they deemed it necessary after the submission of the enquiry reports.

The HC in its verdict observed that it was evident from the book "Crime on Humanity" published in 2002 and the report published by the Amnesty International that human rights in the country had been violated after the national polls in 2001.

As per the provision of the Enquiry Commission Act 1956 the government is authorised to form enquiry commission on any important issues of public interest, the court observed.

The home and cabinet secretaries, inspector general of police (IGP), additional IGP (headquarters) and all divisional deputy inspectors general were made respondents in the case to implement the directives.
Posted by: Fred || 05/07/2009 00:00 || Comments || Link || E-Mail|| [6465 views] Top|| File under:
Manju, Omar sent to jail on surrender
[Bangla Daily Star] A Dhaka court yesterday sent Jatiya Party (Manju) Chairman and former communications minister Anwar Hossain Manju and ex-state minister for law Shahjahan Omar to prison after they surrendered before it in connection with two separate corruption cases.
Posted by: Fred || 05/07/2009 00:00 || Comments || Link || E-Mail|| [6468 views] Top|| File under:
Caucasus/Russia/Central Asia
Russia to deploy regiment of RS-24 ballistic missiles in late 2009
Russia will put the first regiment of new-generation RS-24 intercontinental ballistic missiles into service in late 2009, the Strategic Missile Forces (SMF) commander said on Thursday.

"We plan to put the first regiment of mobile [RS-24] missile systems equipped with multiple re-entry vehicle warheads into service by the end of this year," Col. Gen. Nikolai Solovtsov said.

The RS-24 ICBM, which will replace the older SS-18 and SS-19 missiles by 2050, is expected to greatly strengthen the SMF's strike capability, as well as that of its allies until the mid-21st century, Solovtsov said.

The missile will be deployed both in silos and on mobile platforms, and together with the Topol-M single-warhead ICBM will constitute the core of Russia's SMF in the future, he added.

He also said the SMF would conduct at least 14 missile test launches, including space launches, in 2009.

"We are planning 14 launches for various purposes, including the testing of missile components and warheads, the extension of missiles' service life, and space launches," Solovtsov said.

The SMF reportedly has a total of 538 ICBMs, including 306 SS-25 Sickle (Topol) missiles, 88 SS-18 Satan (Voyevoda) and 56 SS-27 Stalin (Topol-M) missiles.
Posted by: Anonymoose || 05/07/2009 09:16 || Comments || Link || E-Mail|| [6470 views] Top|| File under:
Great White North
Russia expels two Canadian diplomats
PRAGUE — Prime Minister Stephen Harper characterized the expulsion of two Canadian diplomats from Russia Wednesday as not "the Cold War" but neither is it "an ideal situation".

In the Czech Republic for a quick one-day summit with European Union leaders, Mr. Harper was responding to reports that two Moscow-based NATO employees who are Canadian diplomats are being expelled in retaliation for the organization's recent expulsion of two Russian envoys from its headquarters.

"I haven't changed my view that we are concerned about Russian behaviour on a number of fronts," said Mr. Harper, who was asked by Czech and Canadian reporters about the situation at his wrap-up press conference Wednesday. "I don't want to say this is the Cold War but it's certainly not an ideal situation … we will try and engage Russia but when it comes to things like spying, or democracy or human rights we will continue to send pretty clear signals and when it comes to spying we will take whatever actions are necessary."

NATO announced last week it would revoke the accreditation of two members of Russia's mission to its headquarters in Brussels, apparently over a spy scandal dating back to February. NATO has refused to comment on the official reason, saying it doesn't make statements on intelligence matters.

Russia said it was simply following "the rules of the game" by announcing a reciprocal step. Moscow is also riled by NATO military exercises that began in neighbouring Georgia, which fought a recent war with Russia.

Said Mr. Harper: "Russia has a right to retaliate but it doesn't change the fact that these diplomats were not engaged in anything illegal or unethical."

Russian and Canadian officials said the director of the NATO Information Office in Moscow, Isabelle Francois, and her deputy will be expelled. Canadian Ambassador Ralph Lysyshyn was informed of the decision at a Russian Foreign Ministry meeting.
Posted by: Steve White || 05/07/2009 00:00 || Comments || Link || E-Mail|| [6463 views] Top|| File under:
India-Pakistan
Encounter Specialist Pradeep Sharma reinstated by Mumbai Police
A police officer credited with gunning down 112 gangsters was Thursday given his job back, nine months after he was sacked on charges of extorting millions of dollars from the underworld.

Mumbai police inspector Pradeep Sharma was cleared of charges that he had amassed Rs 300 crore from Mumbai's thriving underworld during his 25 years in service.

The 48-year-old officer earned the nickname 'encounter specialist' for shooting 112 alleged criminals but was sacked last August after his superiors accused him of joining hands with Mumbai's crime syndicates, officials said.

Sharma, who was also linked to India's most-wanted gangster Dawood Ibrahim, denied the allegations.

Officials said a state justice tribunal in Maharashtra, of which Mumbai is the capital, rejected the charges and ordered the reinstatement of Sharma into the city police department.
Posted by: john frum || 05/07/2009 16:11 || Comments || Link || E-Mail|| [6471 views] Top|| File under:
Two sisters flee debt bondage near Peshawar
[The News (Pak)] Two minor sisters, who were working as bonded labourers, managed to escape from the house of their landlord in Hayatabad, where they were being kept for the past seven months against a debt of Rs12,000.

Sana, 12, and Asma, 8, escaped from the Hayatabad residence of Habibullah, a resident of Mardan. After crossing into the nearby Khyber Agency, the girls started running towards the mountains. The local Khassadars, on seeing them running in scare, took them in their protection and brought them to the office of the assistant political agent.

The two girls, who were constantly weeping, were not going to disclose as to why they were running. Later, they SAID they were sisters working at the house of Habibullah. The girls SAID their father had borrowed Rs12,000 from Habibullah but could not return on time. As a voluntary arrangement some seven months ago, they said, their father agreed with Habibullah to pay off the loan in the form of direct labour by his daughters instead of currency. They said they had been working since then as housemaids with the family of Habibullah. They said after getting fed up with the torture by the family, they fled the house.
Posted by: Fred || 05/07/2009 00:00 || Comments || Link || E-Mail|| [6469 views] Top|| File under:
Israel-Palestine-Jordan
Running short of concrete, Gazans build mud homes
The dirt under Yousef Hamida's feet has become an unlikely resource: He is using it to build a home, a result of Israel's refusal to allow construction materials into the Gaza Strip.


Which is the result of the "Palestinians" refusal to halt rocket attacks.




Nah, they sold all the concrete to the Israelis to build the wall ...


The farmer, who is among thousands of Gazans left homeless by Israel's recent military assault, spends his days making bricks from mud and straw. He hopes to complete a two-bedroom house for his wife and three children on the family's small plot of land in southern Gaza in the next few weeks.

"All I want is to have walls that can shelter me and my family -- and here we are," said Hamida, 32, as he packed the mud into brick molds.

Hamida's home is a sign of Gaza resourcefulness -- and a striking symbol of how little has changed since Israel ended its fierce three-week military operation in January.


We'll see how resourceful it seems the next time a 500# bomb lands nearby or an earthquake hits the area.


The offensive, meant to halt years of Palestinian rocket attacks, destroyed 2,500 homes, badly damaged 1,000 others and left 30,000 in need of minor repairs, such as replacing broken windows, the U.N. estimates.


That ought to keep them occupied for a while.


Four months later, nothing has been rebuilt, despite international pledges of $5.2 billion in construction aid. Israel will not allow badly needed building materials into the coastal territory, citing security concerns.

Israel and neighboring Egypt have kept Gaza under blockade since the militant Hamas seized power in Gaza in June 2007. Since then, they have allowed in humanitarian aid and small amounts of commercial goods.


Given this article it looks like commerce in violins goes unabated.


Israel will not let in large shipments of raw materials, fearing Hamas will use cement, metal and other basic goods to reinforce its weapons-smuggling tunnels and build rockets.


Perhaps they can start smuggling mud . . . .


Israel defense officials also say Hamas is bringing in cement through tunnels, though smugglers say Egypt clamped down on the shipments in April.


I wonder how long it will be before they figure out that they can dehydrate the mud and rehydrate it on the other side of the tunnel in order to save on transportation costs.


The blockade has forced thousands of Gazans to live in sprawling tent camps as they wait to rebuild their homes. Many others have used thick plastic greenhouse panels to replace smashed windows and old tin sheets weighed down with rocks to cover holes in roofs.

But mud brick homes are for Gaza's lucky few. Most residents in the crowded strip live in apartment blocks and only a handful own land.


They've got a full settling pond or two that they may be able to get some raw ... err ... "materials" to build homes from.


Hamida's home was destroyed in an airstrike that targeted tunnels used to smuggle goods and weapons underneath the nearby Egyptian border. Since then, he has been living in a rented apartment in the southern Gaza Strip town of Rafah.

Running out of rent money, he met two neighbors building mud homes and decided to make his own.

One neighbor has finished. The three-bedroom structure has a small kitchen, electricity, mud-brick beds and crevices in the smoothed-down walls for lamps. A family with nine children already lives there.

Hamida's mud-brick home will cost $3,500, a fraction of the cost of a concrete home. It will be ready in weeks, and could last for generations.


Maybe them "Palestinians" are smarter than I thought after all.


"Our grandfathers lived in mud houses and some of them are still standing," Hamida said.


You mean the ones that didn't pick up a gun?


The building technique is simple: One friend hauls soil in a handcart, Hamida mixes it with water and straw, stomping it with his feet. He then packs it into a mold and leaves it to harden for a few days. The two-brick thick wall is cemented together with wet mud. Another friend is sorting out the sewage pipes, and Hamida will wire up his house when he's done. The windows will be wooden slats.


Maybe they could dismantle a couple of those Kassams to make the sewage pipes with.


Gaza's Hamas rulers say they intend to build a school, a clinic and a mosque out of mud-clay bricks but haven't begun yet, said Hamas Housing Minister Yousef al-Mansi.


Ooh, wouldn't that be unislamic or something?


Requests from international aid groups for help are still unanswered.


Oh Christ, do they need mud aid now?


The U.N. says it made a request to Israel in April to ship in more than 130,000 tons of cement and massive quantities of glass, paint, wood and steel to start rebuilding bomb factories.

"We have made the request repeatedly, and it's not getting into Gaza," said sobbing U.N. spokesman Christopher Gunness.

Israeli Foreign Ministry spokesman Yigal Palmor said the U.N. could not provide assurances the building materials would not taken by Hamas. "They can't, or won't, provide a guarantee," Palmor said.


Chicken, meet Egg.


For a lucky few, though, the answer to Gaza's housing problems lies in the ground.

"I'm thinking about building my own house now," said Nidal Eid, 29, who is helping Hamida build his house.

"God created Adam using mud," he said. "It's the source of life."

Posted by: gorb || 05/07/2009 03:23 || Comments || Link || E-Mail|| [6467 views] Top|| File under:
Southeast Asia
2 MŽsian activists held
[Straits Times] TWO Malaysian political activists have been arrested ahead of a parliamentary showdown between the government and the opposition over control of a northern state, officials said on Wednesday.

The Barisan Nasional coalition has deployed tight security in Ipoh, the state capital of Perak, to avert planned protests over its attempts to seize control of the state assembly which has been in limbo since February.

Mohamad Sabu, vice-president of the Islamic opposition party PAS who had been planning mass prayers in Ipoh, was arrested in Kuala Lumpur on Wednesday, said Tian Chua from Keadilan which leads the three-member opposition alliance.

'(The authorities) are just taking in anyone who can potentially pull crowds to the gathering,' he told AFP.

Wong Chin Huat, a spokesman for Bersih which campaigns for free and fair elections, was arrested for sedition late Tuesday after a press conference in which he advocated a campaign of civil disobedience. 'They arrested Wong under the sedition act and confiscated his laptop computer and handphone,' his lawyer Edmond Bon told AFP.

Wong had urged the public to wear black to mark Thursday's session of the Perak assembly which is meeting for the first time since being plunged into crisis in February when defections cost the opposition its majority.

The Sultan of Perak ordered the Pakatan Rakyat opposition alliance to step down in the state, which it won in general elections a year ago, but the chief minister has refused to cede power.

The coalition on Thursday needs to oust the parliamentary speaker - an opposition appointee who has been blocking its attempts to exert its authority - in order to regain control of the assembly.

Security was tight in the northern town of Ipoh, and police have said they will close down all the roads leading to the state assembly ahead of Thursday's session.

The Pakatan Rakyat parliamentary speaker, V. Sivakumar, appealed for calm and expressed optimism that the assembly would pass off peacefully. 'I really hope there is no fight tomorrow. There must be no violence. It's not going to be easy to handle, but all parties should be careful,' he told AFP.
Posted by: Fred || 05/07/2009 00:00 || Comments || Link || E-Mail|| [6466 views] Top|| File under:
Protestors rally in Bangkok again
[Straits Times] HUNDREDS of anti-government protesters gathered outside the prime ministerŽs office on Wednesday, in the first demonstration there since their rally last month turned violent and were forcibly stopped by the army. The protesters, some of whom are supporters of former Prime Minister Thaksin Shinawatra, called for the current government to allow the broadcast of a key anti-government satellite news station.
Posted by: Fred || 05/07/2009 00:00 || Comments || Link || E-Mail|| [6491 views] Top|| File under:
MŽsia sees rebound in 2nd half
[Straits Times] MALAYSIAŽS central bank governor on Wednesday predicted the economy will start to recover in the second half of this year and said cutting interest rates further would not be constructive in shoring up growth. Bank Negara Governor Zeti Akhtar Aziz said exports remained weak, contracting by about 15 percent in both February and March after a 27 percent plunge in January. But this was offset by steady domestic demand, robust tourist arrivals and strong loans growth.
Posted by: Fred || 05/07/2009 00:00 || Comments || Link || E-Mail|| [6466 views] Top|| File under:
Syria-Lebanon-Iran
Iran: ŽWoman and three men hangedŽ
[ADN Kronos] One woman and three men were hanged in Tehran's Evin prison on Wednesday, the Iran Human Rights website reported. The woman, identified as Zeynab Nazarzadeh, 28, was convicted of murdering her husband. The three men were identified as Hamid, Safar Ali and Hassan Ali.

Nine men and one woman were reportedly scheduled to be executed on Wedneday, but execution of six of them was postponed for six months.

A 17-year-old boy was among those scheduled to be executed on Wednesday. Two other youths, who committed crimes as minors, Amir Khaleghi, 18, and Safar Angooti, 19, were also among those due to be executed on Wednesday.

According to the human rights activist Asieh Amini's personal blog, Angooti and Khaleghi were not executed this morning.

Iran Human Rights said it was investigating details about the others who were executed on Wednesday.

Also on Wednesday, human rights group Amnesty International held symbolic protests in Britain's capital, London, and in the Italian capital, Rome and other cities at the recent hanging of young Iranian woman, Delara Darabi. Amnesty said its secretary-general, Irene Khan, and anti-death penalty campaigners would lay white lilies outside the Iranian embassy in London.

Amnesty's Italian branch was due to make the same gesture of protest outside the Iranian embassy in Rome and its consulate in the northern Italian city of Milan.
Darabi was executed last Friday despite having received a two-month stay of execution by the head of the Iranian judiciary on 19 April. Her lawyer was not given the 48 hours notice of her execution required by law, Amnesty said.


Folks, it's a dictatorship ...

Amnesty does not consider her trial to have been fair, as the courts later refused to consider new evidence which Darabi's lawyer said would have proved she could not have committed the murder.

Moroever, Darabi was 17 when she alleged murdered a relative in 2003. She initially confessed to the murder, saying she believed she could could save her 19-year-old boyfriend from execution for the crime, but later retracted her confession.

International law unequivocally bans the execution of people convicted of crimes committed when under the age of 18, Amnesty noted.


Worked well, didn't it ...

Darabi's killing brings the number of executions in Iran this year to 140. She is the second woman known to have been executed. Iran has executed at least 42 juvenile offenders since 1990, eight of them in 2008 and one on 21 January this year.

Amnesty campaigned to save Darabi's life since her case came to light in 2006, urging the Iranian authorities to commute her death sentence and calling for a re-trial according to international standards.
Posted by: Fred || 05/07/2009 00:00 || Comments || Link || E-Mail|| [6465 views] Top|| File under: Govt of Iran
Home Front: Culture Wars
Glenn Beck throws ACORN spokesman out of studio
ACORN National Spokesman Scott Levenson was ejected from a Fox News studio Wednesday following an off-camera altercation with host Glenn Beck that involved racially charged comments, as they were described by Beck.

"I threw him out of the studio, get the hell out of my studio," Beck told viewers he said after Levenson accused him of being "afraid of black people."

Beck told listeners after the break that Levenson was expelled from the studio after he accused the host of being racist. Levenson appeared on the "Glenn Beck" show to respond to criminal charges filed against ACORN employees in Nevada on Monday. The non-profit organization, formally known as the Association for Community Organizations for Reform Now, is under investigation nationwide for voter fraud in at least 12 different states.

In his exchange with Beck, the ACORN spokesman insisted that individual employees were responsible for the violations but not the national organization. Beck was not persuaded by this defense and persisted in his questioning.

Beck described the off-camera altercation to viewers and asked off-camera assistants to verify what was said during the break. This description to television viewers is as follows.
Who thinks that he told me...That I, what was it I thought that he said that I hate black people. How many here thought that he said that, as soon as the cameras went off...you thought... I was afraid of black people. That's actually what he said to me...let's just take it...because actually better than just I hate black people.

I'm standing here and he gets up and I say you sir, you and your organization are bad for America. And says, I'll use yours...you're just afraid of black people. I threw him out of the studio -- get the hell out of my studio.

And then he went off... he went off.
ACORN did release a statement on the criminal indictments in Nevada that was critical of state officials.
This recent attack by the Nevada Secretary of State and Attorney General is the latest in an ongoing assault designed to blame the victim and prioritize media grandstanding above the pursuit of justice.

From the time ACORN first suspected that some of its employees had tried to defraud ACORN by turning in bogus forms, ACORN repeatedly called its suspicions to the attention of election officials and requested that they investigate immediately.

Our policy all along has been to pay workers at an hourly rate and to not pay employees based on any bonus or incentive program. When it was discovered that an employee was offering bonuses linked to superior performance, that employee was ordered to stop immediately.

It is unfortunate that the Secretary of State can't distinguish the victim from the villain.

Posted by: Fred || 05/07/2009 00:00 || Comments || Link || E-Mail|| [6462 views] Top|| File under:
Who's in the News
43
[untagged]
11
TTP
4
Govt of Pakistan
3
Govt of Iran
3
Hamas
3
al-Qaeda
2
Taliban
1
Hezbollah
1
al-Qaeda in Pakistan
1
al-Qaeda in North Africa
1
Iraqi Insurgency
1
Jamaat-e-Ulema Islami
Bookmark
E-Mail Me
The Classics
The O Club
Rantburg Store
The Bloids
The Never-ending Story
Thugburg
Gulf War I
The Way We Were
Bio
Merry-Go-Blog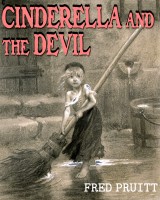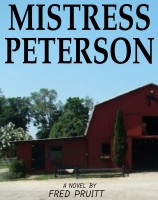 On Sale now!


A multi-volume chronology and reference guide set detailing three years of the Mexican Drug War between 2010 and 2012.

Rantburg.com and borderlandbeat.com correspondent and author Chris Covert presents his first non-fiction work detailing the drug and gang related violence in Mexico.

Chris gives us Mexican press dispatches of drug and gang war violence over three years, presented in a multi volume set intended to chronicle the death, violence and mayhem which has dominated Mexico for six years.
Click here for more information


Meet the Mods
In no particular order...


Steve White
Seafarious
Pappy
lotp
Scooter McGruder
john frum
tu3031
badanov
sherry
ryuge
GolfBravoUSMC
Bright Pebbles
trailing wife
Gloria
Fred
Besoeker
Glenmore
Frank G
3dc
Skidmark
Alaska Paul



Better than the average link...



Rantburg was assembled from recycled algorithms in the United States of America. No trees were destroyed in the production of this weblog. We did hurt some, though. Sorry.
3.234.210.25

Help keep the Burg running! Paypal: