-Lurid Crime Tales-
Armed Robber b-b Gun Fail
Meet Steven Gilmore. The wannabe rapper tried to rob a Florida convenience store Friday night and shot an employee in the head with a BB gun in a bid to establish "street cred" for his nascent hip-hop career.

The 21-year-old Gilmore, seen in the below mug shot, admitted his harebrained scheme after he was arrested Saturday night, according to Gainesville police.

Gilmore, who also copped to a stickup of the Hungry Howie's restaurant, told police that he thought the robberies would provide him the kind of reputation he apparently believes is required in the rap world.

According to a Gainesville Police Department report, Gilmore, wearing a bandanna over his face and carrying a BB gun, fled empty-handed from the Super Store convenience outlet after struggling with a store clerk over the weapon.

During the encounter, the clerk, Dharmedra Patel, was shot in the temple and suffered a laceration and bleeding. The Hungry Howie's heist netted Gilmore about $900, records show, and he departed the crime scene on a moped driven by a 16-year-old accomplice.

The aspiring rap performer's career is now on hold as he faces attempted armed robbery and aggravated assault charges. He is currently being held in the Alachua County Jail on the felony counts.
Posted by: Anonymoose || 05/11/2009 18:09 || Comments || Link || E-Mail|| [6490 views] Top|| File under:
Murder Capitol, 'Big Easy' killers sink to new low
Police are looking for answers in the murders of an elderly married couple, shot to death in their Gentilly home.

79-year-old Olander Cassimere was the pastor of a 9th Ward church. The other victim was Cassimere's 77-year-old wife, Alphathada, according to NOPD Chief Warren Riley.

Riley said that officers responded to the scene in the 5400 block of Seminary Place Sunday morning just after 8:00, after a relative of the victims reportedly found the couple's front door kicked in.

The Chief says the victims were pronounced dead at the scene.

According to Riley, robbery did not appear to be a motive in the slayings. He said that the home had not been ransacked, and he said investigators believe the couple was not the intended target.

Chief Riley said that they do have leads in the case.

"Clearly, these two individuals were absolutely innocent," said Riley. "The person that we believe was the target was not there."

Family members say the couple would have celebrated their 55th wedding anniversary this Friday.

"This type of murder on any day would be shocking -- two elderly people who clearly didn't deserve this, in any way -- and certainly on Mother's Day makes it even more shocking," Riley said.

Riley said that a daughter of the couple who has a mental disability was in the home but was unharmed.
Posted by: GolfBravoUSMC || 05/11/2009 17:02 || Comments || Link || E-Mail|| [6486 views] Top|| File under:
'Partridge Family' Mom to Pose Nude at 75?
Shirley Jones, who was so wholesome on "The Partridge Family," might pose nude for Playboy at the age of 75, if her husband/manager Marty Ingels has his way.

"She's still drop-dead gorgeous, and at the age of 75, a natural beauty," Ingels told Page Six.

"I'm her husband, and I think it would be sensational. Mature women are relevant."

Nancy Sinatra was 54 when she posed in 1995, eclipsing Vikki LaMotta, who was 51, and Joan Collins and Farrah Fawcett, who were both 50.
Posted by: GolfBravoUSMC || 05/11/2009 12:59 || Comments || Link || E-Mail|| [6486 views] Top|| File under:
Africa Subsaharan
Somali pirates get targets from London informers
Somali pirates are receiving reports on possible targets from informers in London, a Spanish radio station said Monday quoting a military report from a European country. The pirates, using satellite phones on their boats, receive details from their sources in the British capital on the routes, cargos and nationalities of vessels to attack, private radio station Cadena Ser said. "The information that merchant ships transiting the zone provide voluntarily to different international organisations ends up in the hands of the pirates," it said. The report had been handed over to the military commanders of other European countries taking part in the European anti-piracy operation Atalanta.

Cadena Ser said several attacks were carried out by Somali pirates using the method cited in the report, in particular the seizing of a Spanish fishing boat on March 13, of a Greek cargo ship, the Titan, and a Turkish merchant vessel, the Karagol. The radio said the pirates avoid attacking ships of certain nationalities, in particular British vessels.

According to the International Maritime Bureau, pirate attacks off lawless Somalia increased tenfold in the first three months of this year.
Posted by: trailing wife || 05/11/2009 20:21 || Comments || Link || E-Mail|| [6512 views] Top|| File under:
Arabia
Saudi judge says OK to slap spendthrift wife
A Saudi judge has told a seminar on domestic violence that it is okay for a man to slap his wife for lavish spending, a local newspaper reported on Sunday. Judge Hamad al-Razine of Jeddah gave the example of overspending to buy a high-end abaya, the head-to toe black shroud Saudi women have to wear in public, as justifying a smack for one's wife, Arab News said. "If a person gives 1,200 riyals to his wife and she spends 900 riyals to purchase an abaya from a brand shop, and if her husband slaps her on the face as a reaction to her action, she deserves that punishment," he said. The judge's remarks sparked an outcry at the seminar on the role of judicial and security officials in preventing domestic violence, the paper reported. Officials as well as activists on domestic violence, including representatives of the National Family Safety Programme, attended the seminar.
Posted by: Fred || 05/11/2009 00:00 || Comments || Link || E-Mail|| [6465 views] Top|| File under:
Bangladesh
Morshed Khan sent to jail
[Bangla Daily Star] Former foreign minister M Morshed Khan was sent to jail after he surrendered before a Dhaka court yesterday in connection with a graft case in which he was sentenced to 13 yearsŽ rigorous imprisonment (RI) in absentia.

Posted by: Fred || 05/11/2009 00:00 || Comments || Link || E-Mail|| [6464 views] Top|| File under:
Caribbean-Latin America
Chavez seizures fuel Venezuela oil fears
questionable just when Hoogo switches from pathetic clown to WOT material, but it's coming soon


A fresh round of expropriations in Venezuela has raised fears that the Opec producer's already declining oil output could sink to its lowest level in the past 20 years.

Troops were mobilised over the weekend to assist Venezuela's state-owned oil company, PDVSA, in seizing the assets of some 60 oil service companies, after a law was approved last week that paves the way for the state to take increasing control over its all-important oil industry.

"To God what is God's, and to Caesar what is Caesar's," said Venezuela's President Hugo Chavez, as he presided over the expropriation of at least a dozen rigs, more than 30 oil terminals and some 300 boats.

"Today we also say: to the people what is the people's," the socialist leader said to roars of approval from red-clad supporters on the shores of Lake Maracaibo, the heartland of the nation's oil production.

This move forms part of a broader assault against the private sector, which Mr Chavez has increasingly blamed as Venezuela slides into recession. Simultaneously he is engaging in what opposition leaders say is a campaign of persecution of his political foes.

Manuel Rosales, a former presidential candidate, has been granted asylum in Peru to escape arrest over corruption charges, while congress has removed almost all the spending powers of Antonio Ledezma, the anti-Chavez mayor of Caracas. Other opponents have been jailed or gone into hiding.

PDVSA, which is suffering from a sharp fall in export income, made the surprise move against the oil service companies in response to their threat that they would suspend operations until it paid a backlog of invoices. Some, including Helmerich & Payne and Ensco International, abandoned rigs this year.

PDVSA, which is under pressure to cut expenses by 60 per cent because of tumbling revenues, is estimated to owe as much as $12bn (€8.9bn, £7.9bn) to contractors since suspending payments to them last August, shortly after oil prices began their precipitous decline.

It has demanded that companies accept a 40 per cent cut in their bills, arguing that the decline in oil prices means they are charging too much.

The new law will also enable PDVSA to pay debts with bonds rather than cash, and compensate assets at book value.

The move is the latest sign of the deepening cashflow crisis that has bedeviled the state oil company for at least two years as it has become overburdened with responsibilities far removed from its core business -- in particular funding and running the massive social programmes that have become the bedrock of Mr Chavez's support.

But analysts say that by shifting its problems onto its suppliers, PDVSA is storing up even bigger problems for the future. Not only does it lack the ability to operate as efficiently as the service providers, but it sends a grim signal to companies considering investing in Venezuela. Consequently, future oil production is under threat.

Perhaps most worrying is the impact this could have on foreign companies' interest in a major auction currently underway to develop the Carabobo block in the oil-rich Orinoco Belt, which is the first oil investment opportunity in Venezuela in the last decade, and represents the oil dependent country's biggest hope for reviving sagging production. According to the IEA, production fell to 2.36m bpd in 2008, compared to 3.18m bpd in 1997, although PDVSA claims it actually increased to 3.27m bpd in 2008.


you can't get blood from a turnip, but you can beat it from opposition heads, Fidel Jr. knows...He needs a lead headache
Posted by: Frank G || 05/11/2009 00:00 || Comments || Link || E-Mail|| [6465 views] Top|| File under:
Europe
Turkey keeps knocking on bolted EU door
[Iran Press TV Latest] The leaders of Germany and France have again rejected the possibility of TurkeyŽs membership to the 27-state European Union, the Wall Street Journal reports.

Posted by: Fred || 05/11/2009 00:00 || Comments || Link || E-Mail|| [6483 views] Top|| File under:
Home Front: Politix
Military Recruiting Faces a Budget Cut - Will abolishing DADT swell ranks?
Citing the Pentagon's recent success in meeting its manpower needs, the Obama administration is proposing to cut the Defense Department's budget for recruiting by nearly $800 million, or 11 percent, for 2010.

The proposed budget would reverse years of increased spending aimed at bolstering military forces strained by six years of combat in Iraq and nearly eight in Afghanistan. From 2004 to 2008, annual funding for recruiting and retention programs more than doubled, from $3.4 billion to $7.7 billion.

Amid a deep recession that has made the military a more appealing option for job seekers, all the armed services have consistently met or exceeded their recruiting and retention goals in recent months, according to the Pentagon.

"As a result of the services' recent success in maintaining this quality force, such a high level of funding for recruiting and retention is no longer required," the White House said in its budget, released Thursday.

To meet the cuts, the White House said, the military services would have to cap recruiting and retention programs at 2009 levels, lower enlistment and reenlistment bonuses, reduce the advertising budget, and cut the number of recruiters.

Pentagon officials, while acknowledging that weak economic conditions and the dire job market have made it easier to meet recruiting quotas, have cautioned against cutting recruiting and retention programs too severely.

"The challenge for the services will be to avoid budget cuts that will be too large, in the wrong places and taken too quickly," Curtis Gilroy, the Pentagon's accessions policy director, said in a statement before the budget's release.

The Army's budget for bonuses in 2010 would be cut significantly from what the service is tentatively slated to receive in 2009. Funding for reenlistment bonuses for the active-duty force would be reduced to $444 million from $626 million; for enlistment bonuses, to $450 million from $549 million; and for officer bonuses, to $77 million from $134 million.

Lt. Gen. Edgar E. Stanton III, the Army's military deputy for the budget, described the cuts as consistent with the recruiting environment.

"We have this year already reduced the bonuses for retention and recruiting based on the fact that we have a more propitious recruiting environment," Stanton told reporters at the Pentagon on Thursday.

The increased pool of recruits has enabled the Army to reverse a decline in standards in recent years and again become more selective, turning away those with criminal records, for example.

But officials caution that the pendulum may swing again in the opposite direction.

In testimony to the House Armed Services subcommittee on military personnel in March, Gilroy warned that cuts to recruiting made during previous recessions ended up being costly to the military.

"Historically, when the economy weakens and recruiting and retention became less challenging, these programs have been ripe for cuts," Gilroy said, adding that the reductions caused a "crisis" for the services in the late 1970s as well as problems in the mid-1980s and the late 1990s.

"These lessons from the past showed us that it is easy and quick to cut budgets during times when recruiting and retention are successful," Gilroy warned. "But we also learn from those lessons of the past how difficult and how time-consuming and how expensive it is when we need to ramp up -- when recruiting and retention failed as a result of those budget cuts."
Posted by: GolfBravoUSMC || 05/11/2009 12:07 || Comments || Link || E-Mail|| [6465 views] Top|| File under:
Home Front: WoT
USAF buys two Su-27 from Ukraine
The U.S. has purchased two Su-27 fighters from Ukraine. They were delivered in a Ukrainian An-24 transport. The Su-27s will be used to help train American pilots to cope with the growing number of Su-27 and Su-30 fighters being sold to air forces the world over. The two Su-27s will also be used to test the effectiveness of new U.S. radars and electronic warfare equipment.


Had them shipped by airfreight instead of just flying them over? I guess the refueling pods aren't compatible.
Posted by: gromky || 05/11/2009 08:07 || Comments || Link || E-Mail|| [6486 views] Top|| File under:
India-Pakistan
Two killed in 'encounter'
Two alleged criminals were killed in an 'encounter' with Gujranwala Police on Sunday. A spokesman for Punjab Police said police officials of the Jinnah Road Police Station were transporting two accused, Imran Masih and Mohsin Masih, to the police station when unidentified armed men managed to free the accused from the police custody. However, he said the officials informed the police deployed in nearby localities of the incident. During a chase of the criminals' vehicle, the two accused were killed while their accomplices managed to escape from the scene.
Posted by: Fred || 05/11/2009 00:00 || Comments || Link || E-Mail|| [6468 views] Top|| File under:
Southeast Asia
Thai protesters in biggest rally since crackdown
Around 10,000 Thai protesters rallied in Bangkok on Sunday, police said, in the biggest rally against the government since the military cracked down on violent demonstrations a month ago.

The red-shirted supporters of Thaksin Shinawatra, the fugitive former prime minister, cheered when several leaders who were recently freed on bail after being arrested for inciting the riots appeared on stage. The so-called "Red Shirts" forced the cancellation of an Asian summit last month and then rampaged through the capital, leaving two people dead and 123 injured, prompting current premier Abhisit Vejjajiva to declare emergency rule. Opposition legislator Jatuporn Prompan told the protesters gathered in pouring rain on the outskirts of the city that they would "catch Abhisit's lies", raising a cheer from the crowd. He said they had a video which disproved Abhisit's recent claim that he was in a car which was attacked by protesters during the Bangkok riots, an incident the prime minister said had made him fear for his life.
Posted by: Fred || 05/11/2009 00:00 || Comments || Link || E-Mail|| [6466 views] Top|| File under:
Myanmar activist denied doctor
BANGKOK, May 10 (UPI) -- Myanmar opposition leader Aung San Suu Kyi is dehydrated, has low blood pressure and is being denied adequate medical care, her party said. Suu Kyi, 63, a Nobel Prize winner, was visited by her doctor Friday but he was denied permission to see her Saturday, said Nyan Win, a spokesman for the National League for Democracy of Myanmar, formerly known as Burma.

The doctor was substituting for Suu Kyi's main doctor, Tin Myo Win, who was arrested Thursday on undisclosed charges, CNN reported Sunday. His arrest followed the detention Wednesday of a U.S. citizen who reportedly swam across a lake to Suu Kyi's house, where he stayed for two days.

Suu Kyi has been under house arrest by Myanmar's military junta for 13 of the last 19 years and rarely has been allowed visits from anyone except a doctor. Her detention is scheduled to end May 27, Win said, speaking from Bangkok.

Suu Kyi was placed under house arrest in Yangon, formerly known as Rangoon, after leading protests in Myanmar in 1988.
Posted by: Steve White || 05/11/2009 00:00 || Comments || Link || E-Mail|| [6467 views] Top|| File under:
Who's in the News
40
[untagged]
4
Govt of Pakistan
2
Iraqi Insurgency
2
al-Qaeda
2
TNSM
1
Jamaat-ul-Mujahideen Bangladesh
1
Jemaah Islamiyah
1
Muslim Brotherhood
1
Taliban
1
TTP
1
al-Qaeda in North Africa
1
al-Shabaab
1
Hamas
1
Jamaat-e-Islami
Bookmark
E-Mail Me
The Classics
The O Club
Rantburg Store
The Bloids
The Never-ending Story
Thugburg
Gulf War I
The Way We Were
Bio
Merry-Go-Blog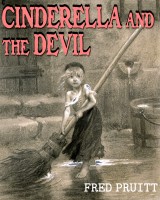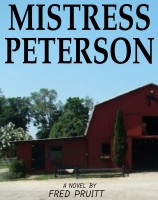 On Sale now!


A multi-volume chronology and reference guide set detailing three years of the Mexican Drug War between 2010 and 2012.

Rantburg.com and borderlandbeat.com correspondent and author Chris Covert presents his first non-fiction work detailing the drug and gang related violence in Mexico.

Chris gives us Mexican press dispatches of drug and gang war violence over three years, presented in a multi volume set intended to chronicle the death, violence and mayhem which has dominated Mexico for six years.
Click here for more information


Meet the Mods
In no particular order...


Steve White
Seafarious
Pappy
lotp
Scooter McGruder
john frum
tu3031
badanov
sherry
ryuge
GolfBravoUSMC
Bright Pebbles
trailing wife
Gloria
Fred
Besoeker
Glenmore
Frank G
3dc
Skidmark
Alaska Paul



Better than the average link...



Rantburg was assembled from recycled algorithms in the United States of America. No trees were destroyed in the production of this weblog. We did hurt some, though. Sorry.
3.235.140.84

Help keep the Burg running! Paypal: