-Lurid Crime Tales-
Egypt tycoon to hang in slaying of pop diva

CAIRO -- Suzanne Tamim shot to fame in an "American Idol"-style TV show, a green-eyed Lebanese beauty whose pop songs about love's agony mirrored her troubled life.

Now, the man reported to be her secret lover -- a married, politically powerful Egyptian tycoon -- has been sentenced to hang for paying a former government security agent $2 million to slit her throat, a murder almost as clumsy as it was horrific.

Continued on Page 49
Posted by: tu3031 || 05/21/2009 17:07 || Comments || Link || E-Mail|| [10798 views] Top|| File under:
Serious Bad Guys Taken Down In Gilbert, AZ
Two of four men accused in a Tuesday home invasion and high-speed chase with police in Gilbert were booked on charges of first-degree murder in connection with the death of one of their alleged partners.
Felony murder? I love felony murder cases!
Even though Anthony Gonzalez, 21, was crushed by a Jeep Cherokee that rolled when a Gilbert police officer used a driving maneuver to stop the vehicle, his brother, Robert Gonzalez, 20, and Dominicio Soldano, 22, are being held responsible for his death under Arizona's felony murder rule.


Fat Tony was killed in the commission of a murder that Bob the Pig and Greasy Thumb Soldano were in the process of committing. Doesn't matter that he was in the process of committing the same felony.


The rule allows authorities to charge accomplices in a crime in which someone was killed to be charged with first-degree murder.


Should be used a lot more often, too. I'm in favor of a Felony Battery law, too. And maybe Felony Abortion...


Rafeal Chacon, 22, was booked on a charge of attempted first-degree murder and several other felonies, and Isidro Pineda, 21, was booked on a charge of misconduct involving weapons. Pineda was driving a separate car and was arrested without incident, according to court documents. All five men grew up in Phoenix. Some of them have gang ties and all but Pineda have spent time in prison, according to court records.


Y'kinda suspect that they all have gang ties, don'tcha?


Gilbert police allege in court documents that four masked men robbed a family and beat the father in a house at 2 a.m. Tuesday in the 3600 block of East Stampede Drive. The men identified themselves as police as they tried to bust in the front door and smashed an arcadia door.


"Hey! You ain't cops! Cops ain't got tatz on their necks!"


The 25-year-old wife was able to get to a neighbor's house and call police, but her 9-year-old and 3-year-old children were still inside. The men pointed a gun at the mother as they sped away.


"Betcha scared her, Fat Tony!"


Sgt. Mark Marino, Gilbert police spokesman, said the residents and the men did not have any "direct" relationship with each other, but investigators are still trying to figure out the motive.


"Honey? There's a man at the door with a tatoo on his neck. He says he's a policeman. You haven't been driving after you've had too many again, have you?"


When the smoke cleared after the Jeep Cherokee rolled at 140th Street and Williams Field Road, police found among the debris on the road a duffle bag with a loaded semiautomatic handgun, a magazine of ammunition for a rifle, duct tape and two badges. Bullets for a .357-caliber handgun were spilled on the ground near a ballistic vest. Farther down the road was another ballistic vest, a rifle and handguns. The suspects were also carrying items on them from the house, court records said.

Guns, body armor and robberies have all been a part of the criminal pasts of each of the men, court records show. The Gonzalez brothers were each sentenced in March 2006 to 3.5 years in prison for a series of four robberies on June 12, 2005, in which they drove up to pedestrians and threatened them with a shotgun. When police arrested them, they also had a small machine gun.

Phoenix police arrested Chacon in March 2006 while he was on probation for burglary when they saw him sitting inside his car wearing body armor. Police also found a handgun within reach of where he was sitting.

While he was on parole for that, Chacon was involved in a brawl on Dec. 23, 2006, in downtown Phoenix and was found with two guns, but the case was dismissed before trial because a key witness couldn't be found, according to court records.


"Youse got nuttin' on me. All da witnesses is dead."


Soldano served 18 months in prison for being a convicted felon with a handgun and Pineda was sentenced to probation in April for having a stolen handgun.


Needed stinking badges?
Posted by: Anonymoose || 05/21/2009 09:14 || Comments || Link || E-Mail|| [10796 views] Top|| File under:
Africa Subsaharan
Nigerian Army Sacks Delta Community
Troops on Tuesday intensified their offensive against Okerenkoko, another community in Delta State, razing down all buildings in the all-out confrontation against militants intent on making life impossible in the Deep South. Community leaders said over 200 homes in Okerenkoko, the second largest settlement after Oporoza in Gbaramatu Kingdom, were left desolate by the Joint Task Force (JTF).

The soldiers came at about midday from the air and waterways, bombing and shooting before going into the community to set it ablaze.

Prominent leaders like Bello Oboko confirmed the attack by the military forces that have held sway in the area for five days. But he could not establish if there were still people in the community which had come under attack at the weekend. They had fled before the latest offensive, and now wonder what the troops are still looking for.

JTF Spokesman, Rabe Abubakar, confirmed in a statement that "in continuation of the search and rescue operations in some militants hideouts, the (JTF) has moved into the outskirts of some communities where suspected militants are hiding and still holding expatriates kidnapped last week hostage.

"What we are doing today is an extension of the operations we started five days ago and our aim is to rescue expatriates kidnapped and get rid of criminals in various communities in the Niger Delta. Our actions are based on credible information about certain places where we know that these miscreants are hiding and not on the whole communities as they claim."

Abubakar urged indigenes of communities infested by militants to assist the JTF with timely and accurate information. "You know these people and they live with you. To avoid the innocent being inconvenienced, we call on all of you to aid in the extradition of these miscreants for your safety and interest."


"So give them up before we inconvinence you like we did to the miscreants in Okerenkoko."
Posted by: Steve White || 05/21/2009 00:00 || Comments || Link || E-Mail|| [10794 views] Top|| File under:
Bangladesh
Bangladeshi Professor Dr. Abdul Mannan Choudhury, A "Live Defender"
"If you want to be a self reliant person, a responsible member of your family as well as of your country and the world and respected personality of your society, you have only one alternative that is you must have utilitarian education for economic emancipation." It is the massage for the students from Professor Dr. Abdul Mannan Chowdhury.

Professor Dr. Abdul Mannan Choudhury, an alternative name of "Live defender" served in University of Dhaka as a professor for 37 years. Professor Choudhury was born in a successful family in Comilla district of Bangladesh. He passed his education life in Comilla, Dhaka, Manchester and London. He got his higher education in Master of Business Administration from Manchester Business School, PhD from London. He also served Bayero University, Nigeria as Head of Department, Academic Dean and Syndicate Member. He was the Proctor of Dhaka University, Syndicate Member of Dhaka University, Member of Finance Committee, Founder Director of Evening MBA study, Founder Chairman of Department of MIS, Founder Chairman of National Management Association, Bangladesh Commerce Education Society and Founder Chairman of a Government Bank of Bangladesh. He is also an excellent writer and columnist. Dr. Choudhury was a freedom fighter too. He was the Assistant Commander (and was commander for few months) of Mujib Bahini (Bangladesh Liberation Force) of eastern side of Bangladesh in the 1971 Liberation War of Bangladesh.

At present, Professor Dr. Abdul Mannan Chowdhury is serving as Honorable Vice Chancellor in World University of Bangladesh. ItŽs one of the most popular and leading universities in Bangladesh. Now, World University of Bangladesh is among top five universities of the country and it has been possible due to Mr. ChowdhuryŽs excellent efforts and guidelines.
Continued on Page 49
Posted by: Hasanuzzaman Talukdar Shemul || 05/21/2009 10:03 || Comments || Link || E-Mail|| [10794 views] Top|| File under:
Britain
Britain announces climbdown on Gurkha settlement rights
LONDON (AFP) – Jubilant Gurkha veterans won the right to settle in Britain Thursday, after a government climbdown in the face of a campaign spearheaded by Indian-born actress Joanna Lumley.

Home Secretary Jacqui Smith said all of the Nepalese fighters who retired before 1997 and have served at least four years with the British army can now apply for residency. Smith's announcement was greeted by an explosion of applause and victory cries by former Gurkhas and campaigners including Lumley who were gathered outside the House of Commons.

An emotional Lumley praised Prime Minister Gordon Brown, calling him a "brave man who has made today a brave decision on behalf of the bravest of the brave. This will be received in Nepal today with the greatest joy and gratitude," she said, standing in front of Gurkha veterans in wheelchairs wearing their British military service medals.

Brown said in a statement the new rules recognised "the unique nature of the service given to the UK by the Brigade of Gurkhas".

Under the outgoing rules, Britain would only grant residency rights to 4,300 ex-Gurkhas, falling short of demands that all 36,000 of the Nepalese who served with the British army before 1997 be eligible. But announcing the new policy, Smith told lawmakers: "All former Gurkhas who retired before 1997 and who have served more than four years will now be eligible to apply for settlement in the UK. On the basis of the figure of 10,000 to 15,000 main applicants that has been suggested by Gurkha representatives, I expect to be able to welcome these applicants and their families over the course of the next two years. I'm making resources available... to do this and I'm making it clear there should be no time limit on these applications."

The government was forced to change its stance after it suffered a defeat on the issue in a Commons vote last month. Smith said ministers had undertaken to "respect the will of the House" and drawn up the new rules. She reiterated that Gurkhas who retired after 1997 -- when their base was moved from Hong Kong following the territory's handover from Britain to China -- already had the right to settle here and more than 6,000 had done so.

Britain's border authorities have been instructed to process 1,400 outstanding applications from former Gurkhas "as a matter of urgency by June 11," she added. Successful applicants will be entitled to bring with them their spouses and dependent children under 18.

Lumley, the star of cult TV comedy "Absolutely Fabulous", said: "It is one of the happiest days of my life. This is a landmark day we will never forget. It is so thrilling to have overcome something which has gone on for so long." Lumley said she was proud to be regarded as a "daughter of the regiment" because her late father had fought with the Gurkhas.

More than 100 veterans attended an impromptu garden party at Brown's Downing Street office after the announcement, where the prime minister described the Gurkhas as the "bravest of all". Their campaign has also been backed by the opposition Conservatives and Liberal Democrats.

Some veterans last year returned their medals to the British government in one of a number of high-profile protests. As public anger built over the government's original position, Brown agreed to hold a private meeting with Lumley over the issue. And amid extraordinary scenes, she ambushed Immigration Minister Phil Woolas in a TV studio after several veterans were told their residency applications had been rejected.

The Brigade of Gurkhas was formed in 1948 from Indian army regiments.About 200,000 Gurkhas fought for Britain in World Wars I and II and more than 45,000 have died in British uniform. Around 3,500 currently serve in the British army, including in Afghanistan.
Posted by: tu3031 || 05/21/2009 16:13 || Comments || Link || E-Mail|| [10793 views] Top|| File under:
Caribbean-Latin America
Colombia's Uribe now closer to a third term
BOGOTA, COLOMBIA - Colombia's conservative President Alvaro Uribe never had much in common with leftist President Hugo Chavez of neighboring Venezuela ... until now. Late Tuesday, Mr. Uribe came one step closer to staying in power for another four years after lawmakers passed a measure calling for a referendum on whether to allow him to run for a third term.

Uribe still hasn't said publicly whether he will run if given the chance, but to Michael Shifter, an analyst at the Inter-American Dialogue in Washington, "It's clear he's made up his mind," since he has done nothing to stop the referendum campaign that would let him run again in 2010.

If Uribe -- a staunch United States ally -- does seek a third term, he will be taking a page out of the book of Mr. Chavez, and a slew other of Latin American leftist leaders, whose moves in recent years to extend their hold on power have raised concerns about eroding democratic institutions. For the past decade, leaders across the continent have reversed strict constitutional limits that allowed presidents to sit for only one term. Those restrictions were put in place to prevent leaders from holding on to power for too long.
Continued on Page 49
Posted by: Steve White || 05/21/2009 00:00 || Comments || Link || E-Mail|| [10793 views] Top|| File under:
Guatemala murder scandal could threaten the presidency
We need to keep a careful eye south of the border. Mexico is a mess, FARC is still active in Colombia, Hugo is creating a disaster in Venezuela, Argentina is melting down again, and commies are back in charge in Nicaragua. Now this.

GUATEMALA CITY AND MEXICO CITY - The scandal surrounding accusations that Guatemala's president orchestrated the murder of a prominent lawyer is intensifying -- deepening divisions in a country still recovering from a 36-year civil war. It is also, according to some analysts, handing the country its greatest threat to democracy since that war ended in 1996.

Tens of thousands of Guatemalans have taken to the streets since a video emerged in which Rodrigo Rosenberg, the lawyer, accused Guatemalan President Alvaro Colom and three others of murder and corruption.

Mr. Rosenberg, who was shot dead while riding his bike on May 10, recorded the video days earlier, saying in it that: "If you are watching this, it is because I was murdered by President Alvaro Colom, with the help of Gustavo Alejos," the president's secretary.
Continued on Page 49
Posted by: Steve White || 05/21/2009 00:00 || Comments || Link || E-Mail|| [10793 views] Top|| File under:
China-Japan-Koreas
Obama Supporter Nominated as Envoy to Japan
John Roos, a lawyer without diplomatic experience, has been nominated as the next U.S. ambassador to Japan. The campaign supporter of U.S. President Barack Obama was picked over Joseph Nye, a Harvard University professor who was believed the likelier candidate.

A graduate of Stanford University Law School, Roos has chiefly handled mergers and acquisitions of IT businesses in Silicon Valley. He still is the head of a law firm and has no political or diplomatic experience. Nor does he seem to have any previous relationship with Japan, the Asahi Shimbun reports.


You usually give your bestest campaign supporters their choice of Spain, Italy or Austria ...

Good lawyers are good at listening to others with the appearance of intense interest, a useful skill in Japan... or anywhere, really.

But Roos has had a close relationship with Obama since he threw a fund-raising party at his home in February 2007 before Obama joined the Democratic Party's presidential race. The New York Times last August called him one of the biggest fundraisers for the Obama camp.

Tokyo had welcomed rumors of Nye's appointment as a token that the Obama administration values ties with Japan but has made no comment on news of Roos' nomination.


No doubt they, too, are looking forward to having somebody -- anybody -- answer the phone when they call.
Posted by: Steve White || 05/21/2009 00:00 || Comments || Link || E-Mail|| [10794 views] Top|| File under:
Economy
Fed's economic forecast worsens
The next stage of the recession is coming ...

NEW YORK (CNNMoney.com) -- The Federal Reserve's latest forecasts for the U.S. economy are gloomier than the ones released three months earlier, with an expectation for higher unemployment and a steeper drop in economic activity.

The Fed's forecasts, released as part of the minutes from its April meeting, show that its staff now expects the unemployment rate to rise to between 9.2% and 9.6% this year. The central bank had forecast in January that the jobless rate would be in a range of 8.5% to 8.8%, but the unemployment rate topped that in April, hitting 8.9%.

The Fed also now expects the gross domestic product, the broadest measure of the nation's economic activity, to post a drop of between 1.3% and 2% this year. It had previously expected only a 0.5% to 1.3% decline.

At the April meeting, the Fed decided to once again leave its key federal funds rate near 0%, a level it has been at since last December. The central bank also announced that it did not plan on increasing purchasing more long-term Treasury notes anytime soon. The Fed disclosed plans to begin buying $300 billion's worth of such Treasurys in March in order to try and keep long-term rates down and boost economic activity.

But according to the minutes, some members of the central bank's policy committee indicated they were open to increasing its purchases of Treasury notes and mortgage securities as a way of spurring more lending.

According to the minutes, Fed members did indicate they expected GDP to increase slightly in the second half of this year. However, it would not be enough to overcome the anticipated declines in the first half. GDP shrunk more than 6% in the first quarter.

Policymakers acknowledged that there were some better economic readings in the period leading up to the April meeting, but added that they were not convinced the economy was out of the woods yet.

In the minutes, Fed members indicated that there are a number of factors that "would be likely to restrain the pace of economic recovery over the medium term" and added that the credit crunch would "recede only gradually" and that "households would likely remain cautious" in their spending.

Fed members expressed concerns about rising problems in the commercial real estate market as well, indicating that this could cause further problems for financial institutions still struggling with the effects of the collapse of home prices and rising mortgage defaults.

The Fed also reduced its GDP targets for 2010 and 2011, but the central banks still expects the economy to grow in both years.
Posted by: Steve White || 05/21/2009 00:00 || Comments || Link || E-Mail|| [10794 views] Top|| File under:
Europe
Turkish bulldozers raze 1,000 years of Romany history
Just an excerpt - read the rest at the link.

Anti-riot police supervised this final phase last week of the demolition of Sulukule, a neighbourhood on the European bank of Istanbul once home to a vibrant community of musicians and artists whose rhythmic songs and belly dancing served as the city's musical heart.

Similar scenes have been repeated across the country as municipalities, supported by the ruling Justice and Development Party (AKP), drive home a programme of urban renewal, destroying ramshackle and often unsanitary housing in favour of new tower blocks, often many kilometres (miles) outside localities.

But the demolition of Sulukule caused controversy as it razed an ancient community of Rom gypsies who can trace their history in the suburb back to Byzantine times.

City officials in the Fatih district, run by mayor Mustafa Demir from the AKP, estimate the project will relocate about 3,500 people from Sulukule -- 1,300 of them Roms -- and replace their old housing with fancy, wood-panelled "Ottoman style" buildings.
Posted by: Seafarious || 05/21/2009 00:00 || Comments || Link || E-Mail|| [10794 views] Top|| File under:
Who's in the News
50
[untagged]
3
TTP
3
al-Qaeda
2
Govt of Pakistan
1
Iraqi Insurgency
1
al-Qaeda in Europe
1
al-Shabaab
1
Taliban
Bookmark
E-Mail Me
The Classics
The O Club
Rantburg Store
The Bloids
The Never-ending Story
Thugburg
Gulf War I
The Way We Were
Bio
Merry-Go-Blog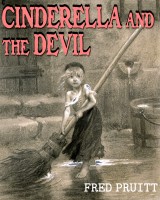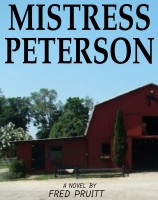 On Sale now!


A multi-volume chronology and reference guide set detailing three years of the Mexican Drug War between 2010 and 2012.

Rantburg.com and borderlandbeat.com correspondent and author Chris Covert presents his first non-fiction work detailing the drug and gang related violence in Mexico.

Chris gives us Mexican press dispatches of drug and gang war violence over three years, presented in a multi volume set intended to chronicle the death, violence and mayhem which has dominated Mexico for six years.
Click here for more information


Meet the Mods
In no particular order...


Steve White
Seafarious
tu3031
badanov
sherry
ryuge
GolfBravoUSMC
Bright Pebbles
trailing wife
Gloria
Fred
Besoeker
Glenmore
Frank G
3dc
Skidmark



Better than the average link...



Rantburg was assembled from recycled algorithms in the United States of America. No trees were destroyed in the production of this weblog. We did hurt some, though. Sorry.
34.231.21.105

Help keep the Burg running! Paypal: