-Short Attention Span Theater-
Great short historical film worth watching
I got this in the mail a bit ago. It's entrancing! Link to the film after the blurb below. It's a popup, I don't have the embed code, but it's better that way.
San Francisco in 1906

This film was "lost" for many years. It was the first 35mm film ever. It was taken by camera mounted on the front of a cable car

The amount of automobiles is staggering for 1906. Absolutely amazing! The clock tower at the end of Market Street at the Embarcadero wharf is still there. (I'm also wondering ... how many "street cleaning" people were employed to pick up after the horses? Talk about going green!) Notice the lack of traffic control!

This film, originally thought to be from 1905 until David Kiehn with the Niles Essanay Silent Film Museum figured out exactly when it was shot. From New York trade papers announcing the film showing to the wet streets from recent heavy rainfall & shadows indicating time of year & actual weather and conditions on historical record, even when the cars were registered (he even knows who owned them and when the plates were issued!).. It was filmed only four days before the quake and shipped by train to NY for processing. Amazing but true!

http://www.youtube.com/watch_popup?v=NINOxRxze9k
Posted by: gorb || 03/31/2010 00:29 || Comments || Link || E-Mail|| [6470 views] Top|| File under:
One hour exercise needed to lose weight
[Iran Press TV Latest] While half an hour of exercise for at least five days per week is recommended for health reasons, a new study says individuals should exercise more to avoid weight gain.

According to the study published in the Journal of the American Medical Association, an hour of moderate exercise per day is needed to fight the flab in women.

The more a normal-weighted woman exercises, the less weight she will gain in the long run, suggesting that the amount of physical activity plays a critical role in the prevention of weight gain.

There is, however, no such an association in women already suffering from overweight or obesity, the study found.

"Once overweight, it may be too late because physical activity - at least, at levels carried out by study participants - was not associated with less weight gain," said lead researcher I-Min Lee.

Scientists stressed that exercising should be accompanied with a healthy diet in order to be more effective.

"As part of the Change4Life movement, adults are being encouraged to make simple changes, such as eating more fruit and veg[tables], cutting down on fatty foods and being more active, in their diet and lifestyle which will help them lead longer, healthier lives - and lose that unwanted spare tyre," Lee added.

Posted by: Fred || 03/31/2010 00:00 || Comments || Link || E-Mail|| [6500 views] Top|| File under:
Bangladesh
Crime gangs grip city
[Bangla Daily Star] Extortions and killings in the capital by crime syndicates have reached such a level that quarters of the society that used to be unquestionably safe are also no more immune to becoming victims.

From roadside tea stall owners to members of the parliament, successful entrepreneurs, and home or land owners -- none are spared by the gangs led by dreaded criminals. Dakat Shahid leads the largest gang, according to law enforcers.

On an average, twenty persons were killed in the capital each month in connection with extortion efforts in the last six months, according to Dhaka Metropolitan Police sources.

Around 100 extortion gangs operate in the city, 12 of which are very big with the names of their chiefs on the most wanted list of the law enforcers, the sources said.

Most of the chiefs of the big gangs are currently hiding abroad or in jail, but their gangs have already become so efficient in their operations that the chiefs are still being able to run the rackets from wherever they are.

Some of the most notorious gangs are led by Dakat Shahid, Shahadat, Subrata Bain, Jishan, Tanvirul Islam Joy, Sweden Aslam, Prakash and Bikash brothers, and Ashique.

Sweden Aslam is currently in jail while his extortion operation is still on in Tejgaon industrial area.

One of Prakash-Bikash brothers is also in jail while the other is still out in the capital, and running the operation in a part of Tejgaon industrial area, Tejgaon, and Farmgate. Which one of them is in jail was however not disclosed by the law enforcers.

All the rest are currently in India, Dubai, and Nepal -- from where they are successfully running their extortion operations, and getting the loot sent to them on a regular basis, the amount of which is in the crores of taka, the sources said.

Shahadat's area of operation stretches from Mirpur to Dhanmondi.

Subrata Bain and Jishan operate in Bangla Motor, Moghbazar, Malibagh, Shahbagh, Motijheel, and Shegunbagicha areas.

Tanvirul Islam Joy runs his operation in Mohammadpur, Dhanmondi, and Hazaribagh areas, while Ashique dominates in Karwan Bazar area.

Dakat Shahid's gang, which operates in the old part of the city, and in Keraniganj across the Buriganga river, has been the largest in the capital since 2005.

Shahid recently made news headlines after his assassins had killed Dhaka City Corporation ward no 70 councillor Ahmed Hossain, and goldsmith Prem Krishna Roy in Old Dhaka on February 9, and March 4 respectively.

Dakat Shahid's gang was hired by a union parishad chairman of Keraniganj for Tk 50 lakh for killing Ahmed Hossain, while Prem was killed by Shahid's assassins as Prem's family had refused to pay Tk 10 lakh demanded by Shahid as extortion.

Law enforcers detected 21 assassins on Shahid's payroll, who kill on orders from their chief.

Assistant Commissioner (AC) Sanwar of the Detective Branch (DB) told The Daily Star yesterday that Shahid's professional assassins were identified on the basis of information given by several of his arrested cohorts. Six of the professional assassins are currently behind bars.

He said those assassins already killed 10 persons in the city over the last two years, due to refusal to pay demanded tolls.

Dakat Shahid is currently running his gang from the border area between India and Nepal, according to police.

His gang is over 120 strong who are active mostly in Islampur, Tantibazar, Koratitola, Nawabpur, Sutrapur, Alubazar, Moulvibazar, Patuatuli, Gulistan, and some parts of Keraniganj.

AC Sanwar said Shahid uses cellphones with Indian numbers to demand tolls, and when his operatives succeed in collecting, he takes 60 percent while the collectors keep the rest.

The gang has clear divisions of labour, some target possible preys, some collect the preys' phone numbers, some constantly follow the targets until collection of tolls or murder, some collect the money, while the assassins on payroll are reserved for murdering targets who refuse to pay up.

During interrogations, Shahid's arrested cohorts told detectives that they used to call up their targets over phones fixing the amounts of tolls to be paid within fixed deadlines, and with threats of deaths if the deadlines were not met.

The extortionists would often blast crackers at their targets' residences or business establishments, to cower them into paying.

The extortionists would also keep periodically calling their targets over phones telling them where they had been a while ago, signalling that they were being watched by the gang on a constant basis.

The arrestees said in most cases the targets would pay, being terrified by the detail routine of the extortionists.

Over the last six months 2,826 cellphone SIM cards were deactivated by Bangladesh Telecommunication Regulatory Commission on request from law enforcers in connection with 1,525 complaints of phone calls that demanded tolls, with accompanying threats of deaths on failure to pay, according to the DMP sources.

Shahid's arrested cohorts said if the targets would show the nerve to go to police, they would inform Shahid about it, and he would decide who to kill.

Prem Krishna was shot dead by Shahid's men Biddyut and Kawsar as he had gone to police. Prem's relatives said the extortionists used to follow him, and tell him about it.

DB sources said some entrepreneurs of the city also have become informants for Shahid, just to keep themselves safe from his wrath. They inform Shahid about possible targets in the city.

AC Sanwar said police are currently looking for a middle aged woman who frequently travels to India to meet Shahid. The woman is currently acting as the second-in-command of Shahid's criminal network in the country, Sanwar added.
Posted by: Fred || 03/31/2010 00:00 || Comments || Link || E-Mail|| [6479 views] Top|| File under:
Caribbean-Latin America
Texas Town on High Alert as Mexican Town Across Border Braces for Cartel Gun Battle
At least 30 residents of El Porvenir, located about four miles from the Texas border town of Fort Hancock, have crossed into the U.S. and asked for political asylum, telling authorities that they fear for their lives.

Residents of a small Mexican border town under siege by at least one of the country's most notorious drug cartels are fleeing into a tiny Texas community, which is on high alert and preparing for a surge of illegal immigrants should a street battle break out with another cartel – or if gunmen begin carrying out a threat to start killing the town's children.

At least 30 residents of El Porvenir, located about four miles from the Texas border town of Fort Hancock, have crossed into the U.S. and asked for political asylum, telling authorities that they fear for their lives. Fort Hancock officials tell FoxNews.com that they consider the situation serious.

"We just got word that the cartel has threatened to kill children in schools across the border unless parents paid $5000 pesos,' said Mike Doyle, chief deputy sheriff of Hudspeth County. And that time might come sooner than later. Schools Superintendent Jose Franco said word has spread that everyone in the Mexican town must stay indoors while members of rival cartels prepare for a shootout.

"I may not be working in school that day. I may be working as a medic,' said Franco, who moonlights as an ambulance paramedic.

Franco also confirmed the ransom demand for students across the border, adding that some of his students had already paid the money to be left alone.

According to Doyle, the cartel posted signs in El Porvenir earlier in the month ordering people in the town of 10,000 "to get out or pay with blood.' He said he wasn't sure of the deadline that was given. "We have heard anywhere from a week to 40 days,' he said.

Since then, Fort Hancock, population 1700, has been in the grip of fear. The school district has seen a rise in the number of enrolled students as families in Mexico send their children to live with relatives on the other side of the border.

The Fort Hancock high school, one secretary said, is preparing for more pupils and holding conferences with law enforcement on how to face the crisis. Franco says contingency plans are being drawn up in case the entire population of El Porvenir flees. "It is what we fear the most,' he said.

Doyle said his office is on "high alert.' So far there has been no violence on the U.S. side of the border, "but I have had a few Fort Hancock residents killed across the border,' he said.
Posted by: tipper || 03/31/2010 10:55 || Comments || Link || E-Mail|| [6480 views] Top|| File under:
China-Japan-Koreas
Video Clips Show Sinking Navy Ship
Military authorities on Tuesday revealed video footage showing the moment the Navy corvette Cheonan sank in the West Sea last Friday. The one-minute-20-second clip was filmed by a marine stationed on nearby Baeknyeong Island using a thermal observation device. This makes it possible to observe objects at night by detecting temperature differences.

The clip shows the moment the bow of the Cheonan started to sink with the stern already broken off three minutes after an explosion broke the ship in two on March 26 and a naval fleet of high-speed boats approached the sinking ship at 9:56 p.m.

In the first sequence, the ship lists to the side and is becoming submerged, while in the second the fleet of high-speed boats circles round the Cheonan keeping a safe distance.

A military officer said, "Hearing the loud noise from the sea, the marine looked around and began filming after he spotted an object on the surface of the water. The distance was less than 2 km."

Meanwhile, the coast guard on Tuesday made public a 116-minute video filmed by Patrol Boat 501 right after the corvette sank. It begins with footage of a rigid inflatable boat being lowered to the surface by a crane from Patrol Boat 501 at the scene of accident and shows coast guard members rescuing sailors.

The RIB is seen arriving near the sinking ship and coast guard members taking 10 to 12 sailors one by one by the hand and hauling them up. Some of the rescued sailors did not wear life jackets but only thin T-shirts, showing how much they were taken by surprise. Two Navy high-speed boats are seen focusing their searchlights on the sinking ship, two-thirds of which is already under water.
Posted by: Steve White || 03/31/2010 00:00 || Comments || Link || E-Mail|| [6472 views] Top|| File under:
Strong currents during full moon claim experienced diver on Cheonan
A senior military diver died yesterday while undergoing treatment after fainting in a search and rescue operation at the site of the sunken patrol boat Cheonan. He died while carrying out the challenging mission along with his colleagues amid a tough environment, including rapid underwater currents and high aquatic pressure. The rescue operation was a do-or-die battle staged on Full Moon Day, when currents are the fastest in a given month. His death is truly saddening and painful to all. May he rest in peace after his struggle to save his naval comrades.

Rescuers have continued dangerous work that put their lives at risk, but have failed repeatedly in their bids to enter the stern of the Cheonan due to swift seawater currents and aquatic resistance 14 times as strong as atmospheric pressure. Two military divers fainted due to high aquatic pressure. A commander in the rescue team said, "The water currents here are three to four nautical miles, and we feel like we're standing on top of a building amid a typhoon."

Members of the Navy's underwater demolition team and ship salvage units continued diving at risk to their own lives around the Gwangyang vessel, which lights up the site as bright as daylight. The night sea illuminated by intense lighting was incredibly calm. Even if the servicemen wore thick winter jackets, they were feeling the cold in their fingers. They would have felt much colder underwater. Though the maximum survival time for the missing crew members of the Cheonan has passed, rescuers seem not to want to give up their rescue mission.
Posted by: gromky || 03/31/2010 00:00 || Comments || Link || E-Mail|| [6478 views] Top|| File under:
ROKS Cheonan was on a special mission when sunk; let conspiracy theories fly
The Ministry of Defense says it was not an emergency combat situation since the navy personnel were resting during the incident.

Military authorities' failure to provide a clear explanation of the operation that guided the Patrol Combat Corvette (PCC) into the waters where it went down Friday night, deviating from its ordinary course, has led observers to question if the Cheonan may have been engaged in a special mission connected with the cause of the accident.

The Joint Chiefs of Staff explained Monday that the Cheonan's stern was found 2.4 kilometers southwest of the village of Yeonhwa on Baengnyeong Island, and that the accident took place due to an explosion 183 meters to the right of this location.

The site of the explosion is raising questions among navy reservists and actively serving navy personnel, who are commenting that it was not a course that patrol ships ordinarily take and that they do not know why a PCC would enter such a course late at night.

Noting that the waters of site of the incident are around 30 meters in depth and located about 1 to 2 kilometers from Baengneyong Island, a navy reserve admiral said, "The sea is too shallow for a 1,200-ton patrol ship to sail in, and I am curious as to why they were sailing so close to Baengnyeong Island." The admiral added, "The site of the incident is a course used by navy high-speed vessels weighing around 300 tons and fishing boats, so I do not know why a patrol ship would be going in there."

High-speed vessels are positioned near the Northern Limit Line (NLL), in areas such as Baengnyeong Island, opposite North Korean guard boats, while the patrol ships, which are large in scale and have heavy firepower, are positioned behind the high-speed vessels, which they support in times of emergency. Many observers, chiefly navy reservists, are commenting that a precise grasp of the cause and background of the accident will require a determination of what operation brought a patrol ship close to Baengnyeong Island.

A source commented, "There is a possibility of a connection between North Korea's coastal artillery drills near the Northern Limit Line in the West Sea through this month and the operation that the Cheonan was carrying out." This would mean that unusual movement was detected at the North Korean military's coastal artillery or missile bases.

If North Korean coastal artillery is aimed at a high-speed vessel positioned at the front line on the NLL, the vessel's short firing range and low destructive power would leave it unable to respond. For this reason, these vessels are said to travel south at full speed in times of emergency. Instead, the patrol ships, which have long firing range and powerful 76mm guns, prepare for such situations. This may mean that on Friday night when the incident took place, the Cheonan and Sokcho patrol ships were sent to a site outside their ordinary routes in preparation of such an emergency situation.

It is commonly known that in sailing close to Baengnyeong Island, the Cheonan was attempting to conceal its presence using the terrain. Some observers are also claiming that the patrol ship sent to the scene of the accident also sailed close to the shore of Baengneyong Island in order to avoid being picked up by North Korea's surveillance network.

Others are claiming that the Cheonan went to the site of the incident in order to check an unidentified object that appeared on their sonar and radar. Offered as support for this explanation is the fact that the Sokcho, the other patrol ship in the vicinity of the submerged Cheonan, fired its 76 mm gun toward an object that is believed to have been a flock of birds after the incident. In connection with this, the Joint Chiefs of Staff said, "They fired a warning shot in the air at an unidentified object, but it is suspected of having been a flock of birds."

Regarding these claims, Minister of National Defense Kim Tae-young, appearing Monday at the National Assembly's National Defense Committee, said, "The Cheonan's captain had previously passed through the waters where the accident took place fifteen times, and the nearby waters are guarded by a patrol ship." Kim added, "If it were an emergency situation, all of the combat personnel would have been deployed, but there is no possibility of that, as the personnel who had finished their work that evening were resting."
Posted by: gromky || 03/31/2010 00:00 || Comments || Link || E-Mail|| [6484 views] Top|| File under:
Europe
Rescue fears trigger Greek bond sell-off
Greek sovereign bonds suffered a sharp sell-off on Tuesday as investor concerns over the country's financial health flared up again. The price of seven-year bonds issued only on Monday tumbled as a new issue of 12-year paper struggled to find buyers.

"Greece still has big problems," said a senior banker. "The Greek bond syndication was very disappointing. Investors still do not have faith in Greece and are only prepared to buy the bonds for higher yields."

In spite of mooted support from the European Union and the International Monetary Fund, investors remain concerned that Germany could refuse to provide financial aid if the Greeks fail to meet their deficit reduction targets later in the year. Greece must raise €35bn ($47bn) of debt this year to avoid a bail-out. It has sold €18bn so far.

Yields on Monday's €5bn syndicated bond rose more than a quarter of a percentage point to 6.30 per cent, a big sell-off for a new issue. Yields have an inverse relation with prices. The bond was trading 3.5 percentage points over German Bunds which is close to a record premium for Greek bonds.

Greece's unexpected sale of 12-year bonds -- a re-opening of an earlier issue due to mature in 2022 - raised only €390m, less than the sale's €1bn upper limit. Debt managers in Athens said a yield ceiling of 6 per cent was set in the auction of the 12-year bond.

Investors said market sentiment had been hurt by the fact the seven-year bond attracted a much smaller amount of orders than the country's two other new bonds this year.

Sentiment was also hit as foreign funds appeared to be less keen on buying Greek bonds than previously. International investors made up 57 per cent of the seven-year deal compared with 61 per cent and 77 per cent for the previous five- and 10-year syndications which were priced in January and March.

Greek traders and analysts shrugged off the new bond's weak performance, pointing out that trading was thin ahead of the Easter break.

Platon Monokroussos, senior economist at EFG Eurobank, said, "The seven-year bond was not a tremendous success but we still think there's still a high probability that spreads will gradually de-escalate."

Greek analysts are optimistic that first-quarter budget figures, due to be released next month will show the government is on track to meet its target of cutting the deficit by four percentage points of gross domestic product this year.

Petros Christodoulou, head of the Public Debt Management Agency, said,"Having pre-funded the April borrowing requirement, we have a bit of time to wait for positive news on the stability measures to trickle through."
Posted by: gorb || 03/31/2010 01:47 || Comments || Link || E-Mail|| [6482 views] Top|| File under:
Dutch court upholds UN immunity in Srebrenica case
[Bangla Daily Star] Relatives of Bosnian Muslims killed in Europe's worst massacre since World War II lost another round yesterday in their attempt to sue the United Nations for responsibility.

The Hague Appeals Court upheld a 2008 lower court ruling affirming UN immunity from prosecution enshrined in international conventions that established the world body, and said the legal protection is an essential foundation of its peacekeeping operations around the world.

Lawyers for the family members, known as the Mothers of Srebrenica, vowed to take the case to the Dutch Supreme Court and the European Court of Justice if necessary.

Some 8,000 men were murdered in July 1995 by Serb forces who overran Srebrenica, which had been declared a UN safe zone for the Muslim civilians in the Bosnian enclave.
Posted by: Fred || 03/31/2010 00:00 || Comments || Link || E-Mail|| [6477 views] Top|| File under:
Turkish government seeks constitutional reform
30 March 2010 ANKARA, Turkey — Turkey's government on Tuesday asked Parliament to approve a series of amendments to the constitution, which could pave the way for a trial of top military commanders by a civilian court and make disbanding political parties more difficult.


I don't think defanging the Turkish military is going to be this easy ...


The governing Justice and Development Party submitted a draft law including 29 amendments to the Parliament to reform the constitution, a legacy of a 1980 military coup, arguing that the changes would make it more democratic and strengthen the country's bid to join the EU.

'The proposal includes measures that increase standards of democracy, the law and protect individual rights while expanding the right of collective bargaining,' Bekir Bozdag, a senior member of the governing party, said after submitting the draft law.

However, opposition parties have criticized the Islamic-rooted government for trying to increase its political clout over the secular judiciary and to save its party, which narrowly escaped a ban by the Constitutional Court for allegedly undermining secularism in 2008.

A parliamentary vote could come as early as next week, but there is a strong possibility of a referendum on the amendments this summer since there is no consensus to comfortably pass them. The government, which has strong electoral backing, says the amendments will be voted as a whole in case of a referendum.

Devlet Bahceli, head of the opposition Nationalist Action Party, said it would not support the amendments.

'The constitution package is not designed according to needs of Turkey but special needs of the' governing party, Bahceli told his lawmakers on Tuesday. 'The government has dragged Turkey into a new conflict with this fait-accompli attempt.'
Posted by: Steve White || 03/31/2010 00:00 || Comments || Link || E-Mail|| [6473 views] Top|| File under:
Home Front: Politix
White House 'puzzled' over Netanyahu storm
The White House expressed puzzlement Tuesday at widely-held perceptions that President Barack Obama delivered a calculated snub to Israeli Prime Minister Benjamin Netanyahu last week.

As a row over Israeli settlement building raged, Netanyahu held late-night talks at the White House a week ago, but did not get a press appearance with Obama and the administration failed to even release an official photo. He returned home to a torrent of criticism in the Israeli media over his treatment, with some commentators arguing he had been humiliated in a test of wills with Obama over sharp differences on Middle East peace diplomacy.

"I'm puzzled by the notion that somehow it's a bad deal to get two hours with the president almost entirely alone," White House spokesman Robert Gibbs said. "That doesn't seem like a lot of punishment to me."

On Sunday, another senior White House official, David Axelrod, had insisted that no snub was intended to Netanyahu, but added that friends such as Israel and the United States sometimes needed to talk "bluntly" to one another.

Obama met Netanyahu for two separate meetings at the White House last week lasting two hours. The next day, the Israeli leader met US envoy George Mitchell and national security staff from the two allies spent hours in negotiations.

But Netanyahu left Washington with no announcement on an agreement to end a rare row with the United States and move towards US-mediated "proximity" talks with the Palestinians.

The row erupted three weeks ago when officials in Israel announced plans to build 1,600 Jewish settlements in annexed east Jerusalem, embarrassing Vice President Joe Biden when he was in the country. It has since revealed philosophical and political differences between Washington and Israel towards peace moves, reflected in a row over settlement building that the United States says is undermining its role as a mediator.

A week after Netanyahu's visit to Washington positions only appear to be hardening. The Israeli leader on Sunday accused the Palestinians of blocking US peace efforts.

The Palestinians had earlier reiterated their refusal to hold even indirect talks without a complete Jewish settlement freeze and following a flare-up of violence in the Hamas-ruled Gaza Strip.
Posted by: gorb || 03/31/2010 01:57 || Comments || Link || E-Mail|| [6491 views] Top|| File under:
Government set to unveil offshore drilling plan
The Obama administration is expected to announce by Wednesday its updated plan for oil and natural gas drilling in U.S. waters, including whether to allow exploration for the first time along the U.S. East Coast.

The plan could pave the way for a significant new domestic source of energy, helping to reduce U.S. dependence on oil imports and boost supplies of natural gas used to displace coal in power plants as the country works to reduce emissions of climate-changing greenhouse gases.

Last month, Interior Secretary Ken Salazar said he wanted to release the updated drilling plan by the end of March.

Two industry sources said on Monday President Barack Obama was expected to give a speech about energy security on Wednesday, which could include his views on expansion of offshore drilling.

The Interior Department and White House declined comment on Monday on whether Obama would speak to the issue in a speech slated for mid-morning on Wednesday at Andrews Air Force Base in Maryland.

The administration has been weighing the pros and cons of offshore drilling since it took office and put the brakes on a Bush-era proposal that called for drilling along the East Coast and off the coast of California.

For more than 20 years, drilling was banned in most offshore areas of the United States outside the Gulf of Mexico because of concerns spills could harm the environment.

Congress allowed the prohibition to expire in 2008 and former President George W. Bush lifted a drilling moratorium that year.

Environmental groups and some lawmakers continue to raise concerns about the impact increased drilling would have on coastal areas.


The real issue is this: given that the US needs oil for the foreseeable future, would you prefer that we drill off the Virginia coast, with strict environmental regulation and oversight, or off the Nigerian coast, where there is no regulation and all that matters is who gets bribed?


But Obama, who wants Congress to move a stalled climate change bill, has sought to reach out to Republicans by signaling he is open to allowing offshore drilling, providing coastlines are protected.

The U.S. Geological Survey estimates the U.S. Atlantic coast waters may hold 37 trillion cubic feet of gas and nearly 4 billion barrels of oil, while the Pacific Coast has 10.5 billion barrels of oil and 18 trillion cubic feet of gas.

To put that in context, the United States imports about 2 billion barrels of oil a year from OPEC nations and is expected to import 2.7 trillion cubic feet of natural gas from all sources this year, according to the Energy Department.

The administration's plan is expected to spell out whether and when drilling will be allowed in 3 million acres off the Virginia coast.

The Bush administration had proposed leasing the Virginia tracts to energy companies and said the government would receive bids for the leases in November 2011.

However, a senior Interior official told an oil industry conference in January that drilling off Virginia's coast would definitely be delayed past the original 2011 leasing date.

The proposed Virginia lease area, located about 50 miles from shore, may hold 130 million barrels of oil and 1.14 trillion cubic feet of natural gas.

The possible delay in drilling off Virginia's coast has been criticized by the state's new governor, Republican Bob McDonnell, and two U.S. senators eager for the state to tap into the jobs and royalties that come with exploration.

A spokeswoman for McDonnell said his office has not been told the updated drilling plan would be announced on Wednesday.
Posted by: gorb || 03/31/2010 01:23 || Comments || Link || E-Mail|| [6482 views] Top|| File under:
India-Pakistan
Six women shot dead over land row
[Dawn] Six women were killed when two rival groups clashed over a land dispute in Speena Banda area of Karak police station on Tuesday.

Sources said that Sher Nawaz's group constructed a wall on the disputed land when his rival Mohammad Rehman opened fire on him. As a result, two daughters of Sher Nawaz, two daughters and wife of Rasul Khan and another woman died on the spot.
So Mohammad opens fire and the wimmin were all shot ...
The victims were identified as Bibi Saima and Bibi Zainab, daughters of Sher Nawaz, Naheed Akhtar and Niaz Meera, daughters of Rasul Khan, Maroof Jana, wife of Rasul Khan, and Noor Shad Bibi, wife of Abdur Rehman. The bodies were shifted to the Women and Children Hospital in Karak city.

The Karak police station registered a case and started investigations.

Posted by: Fred || 03/31/2010 00:00 || Comments || Link || E-Mail|| [6476 views] Top|| File under:
Southeast Asia
Thai opposition rejects further talks with government
[Iran Press TV Latest] Thai anti-government protesters rule out further talks with Premier Abhisit Vejjajiva, questioning his sincerity about finding a way out of the ongoing political deadlock in the country.

On Tuesday, an opposition leader, Jatuporn Prompan, told reporters in Bangkok that further talks with Vejjajiva were pointless.

Two rounds of talks between the government and opposition leaders have ended abruptly at an impasse.

Opposition leaders say they would look at new ways to push for snap elections.

"We will meet later to discuss our next move in pushing for house dissolution," Prompan said.

The opposition wants Vejjajiva to dissolve the country's parliament. However, Abhisit, has refused to bow to the protesters' demands. He argues that the country's deep political divisions would undermine chances of any peaceful elections.

The red-shirted protestors are mainly supporters of the ousted Prime Minister Thaksin Shinawatra. The twice-elected Thaksin was ousted in a military coup in 2006 and later sentenced to two years in jail for alleged corruption. Nevertheless, the former prime minister remains popular among the rural poor, who have staged frequent rallies calling for his return to power.
Posted by: Fred || 03/31/2010 00:00 || Comments || Link || E-Mail|| [6479 views] Top|| File under:
Najib outlines reform plan
[Straits Times] PRIME Minister Najib Razak on Tuesday outlined an ambitious economic reform plan that promises a significant rollback of a decades-old policy based on race.

While stressing that he supported the previous pro-Malay New Economic Policy (NEP), Datuk Seri Najib explained why it would now have to be tweaked.

'We must recognise that some policies, which served a purpose in a previous era, may now be impediments to success,' he told an investment conference, adding that the new policy will be based on merit or needs, rather than race.

Mr Najib was unveiling his much-anticipated New Economic Model (NEM) that aims to revive a stagnating economy and lift per capita income from US$7,600 (S$10,600) to US$15,000 annually over the next 10 years.

No details were released yesterday as there will be further consultations before a full announcement is made in June.

Speaking to a hall packed with top corporate leaders and fund managers, Mr Najib announced a raft of measures, including the potential listing of two Petronas subsidiaries, which signal a shift from state-led to private-led investment.

Posted by: Fred || 03/31/2010 00:00 || Comments || Link || E-Mail|| [6480 views] Top|| File under:
Home Front: Culture Wars
O'Reilly Pays Legal Bill for Fallen Marine's Father
No. 1 cable news host Bill O'Reilly said Tuesday that he will personally write a check to cover $16,500 in legal costs for the father of a fallen U.S. Marine who sued the members of a church who picketed his son's funeral.
Posted by: Nimble Spemble || 03/31/2010 07:13 || Comments || Link || E-Mail|| [6497 views] Top|| File under:
Who's in the News
58
[untagged]
5
Govt of Iran
3
TTP
2
Govt of Pakistan
2
al-Qaeda in North Africa
2
Chechen Republic of Ichkeria
1
Sipah-e-Sahaba Pakistan
1
Jamaat-e-Islami
1
Govt of Sudan
1
Taliban
1
al-Qaeda in Pakistan
Bookmark
E-Mail Me
The Classics
The O Club
Rantburg Store
The Bloids
The Never-ending Story
Thugburg
Gulf War I
The Way We Were
Bio
Merry-Go-Blog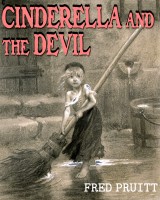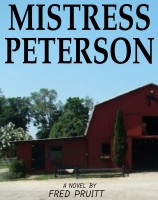 On Sale now!


A multi-volume chronology and reference guide set detailing three years of the Mexican Drug War between 2010 and 2012.

Rantburg.com and borderlandbeat.com correspondent and author Chris Covert presents his first non-fiction work detailing the drug and gang related violence in Mexico.

Chris gives us Mexican press dispatches of drug and gang war violence over three years, presented in a multi volume set intended to chronicle the death, violence and mayhem which has dominated Mexico for six years.
Click here for more information


Meet the Mods
In no particular order...


Steve White
Seafarious
Pappy
lotp
Scooter McGruder
john frum
tu3031
badanov
sherry
ryuge
GolfBravoUSMC
Bright Pebbles
trailing wife
Gloria
Fred
Besoeker
Glenmore
Frank G
3dc
Skidmark
Alaska Paul



Better than the average link...



Rantburg was assembled from recycled algorithms in the United States of America. No trees were destroyed in the production of this weblog. We did hurt some, though. Sorry.
3.235.24.113

Help keep the Burg running! Paypal: