-Lurid Crime Tales-
Man Shoots Girlfriends Ex-Husband 29 Times In Self Defense, Not Insurance Scheme
GREELEY, Colo.—Defense attorneys say a man shot his girlfriend's ex-husband 29 times with an assault rifle in self-defense, not as part of a murder plot to collect a $100,000 life insurance policy as prosecutors allege.

Twenty-eight-year-old Cecil "Joe" Erb is on trial in Greeley on first-degree charges in the Feb. 19, 2009, slaying of Jeffery Watson Sr. During opening statements Thursday, defense attorney Steve Doolittle told jurors that Erb shot Watson during a confrontation.

Prosecutors say police found evidence of a plot, including a checklist in Erb's car when they arrested him in Iowa showing plans for an escape route.

Watson's ex-wife, 45-year-old Georgia Watson, faces a Sept. 20 trial on a conspiracy to commit murder charge.
Posted by: Anonymoose || 04/23/2010 18:32 || Comments || Link || E-Mail|| [6488 views] Top|| File under:
Utah Badman To Meet The Firing Squad
Utah is set to execute a convicted killer by firing squad in June after a judge agreed Friday to the inmate's request for the method, renewing a debate over what critics see as an antiquated, Old West-style of justice.

Ronnie Lee Gardner, 49, was given the choice of being killed by lethal injection or shot by a five-man team of executioners firing from a set of matched rifles, a rarely used relic that harkens back to Utah's territorial history.

"I would like the firing squad, please," Gardner told State court Judge Robin Reese Friday morning, after Reese told him his avenues for appeal appear to be exhausted.

Gardner, 49, was sentenced to death for killing an attorney 25 years ago during a failed escape attempt and shootout.

Of the 35 states with the death penalty on the books, Utah is the only one to use the firing squad as a method of execution since the U.S. Supreme Court reinstated capital punishment in 1976.

Two men have died in a hail of bullets since that decision: Gary Gilmore, on Jan. 17, 1977 — after famously uttering the last words, "Let's do it" — and John Albert Taylor on Jan. 26, 1996.

Oklahoma is the only other state that considers a firing squad an acceptable option, but by law would only use it if lethal injection was deemed unconstitutional. The state has never used the method.

The hearing Friday was conducted amid heavy security with several officers standing guard around Gardner and his attorneys. Gardner wore an orange jumpsuit and white shoes and his arms were shackled behind his back.

Gardner's attorney, Andrew Parnes, said an appeal is planned, but it was not immediately clear what type of appeal it would be. The judge set the execution for June 18.

Defense attorneys on Friday argued against signing the death warrant, saying a jury never heard mitigating evidence in the case that could have led it to decide against the death penalty. They also said to execute Gardner after so many years is cruel and unusual punishment.
Posted by: Anonymoose || 04/23/2010 16:23 || Comments || Link || E-Mail|| [6485 views] Top|| File under:
-Short Attention Span Theater-
The Man Who Knew Too Much
Robert W. Connell is the premier authority in the world on masculinities. A native of Australia, his books have been ranked first, fourth, fifth and sixth of the top ten books considered to have a profound impact on sociological theory in that country.

Connell's influence has reached global proportions, making his work required reading in men's studies programs internationally, earning him iconic status and widespread esteem. He is to men's studies what Darwin was to the study of evolution.

And now, he is a she.

Though the timing of the transformation is uncertain, Robert Connell showed up at a 2008 Wake Forrest College meeting of the American Men's Studies Association (AMSA) as Raewyn Connell, a legally recognized female incarnation of the formerly male scholar.

At the core of the controversy is how male studies, the new discipline, differs from men's studies, the long standing offshoot of women's studies that remains faithful to, and guided by, feminist ideology. And as the differences between the two are examined, the significance of Connell's sex change becomes all the more apparent.

Male studies, according to their FAQ, is "[I]ndependent scholarship without ideological ties to men's studies, which emerged within gender studies to compliment women's studies.' This signals a break from feminist influence, and is likely what is fueling the debate.

Objection to male studies, which often borders on outrage, has come from university blogs, some of which are painting male studies as a dangerous endeavor.

The University of Connecticut website proclaimed that male studies would "lead to more gender trouble,' though their argument was significantly weakened by continuously conflating men's studies with male studies, actually appearing not to know the difference.

Academicians invested in men's studies have begun to speak out against the new discipline, as we have seen recently from AMSA President Robert Heasley, who told Forbes Magazine that male studies was a redundancy. "Their argument is that they are inventing something that I think already exists.'


Ahem, it appears they are confused about their sexuality.
Posted by: Anonymoose || 04/23/2010 12:22 || Comments || Link || E-Mail|| [6470 views] Top|| File under:
Europe
EU wants united airspace after ash cloud
Never let a good crisis go to waste...


BRUSSELS/MADRID (Reuters) – European authorities have seized on this week's airline crisis to fast-track their control of airspace, but they appear to have less interest in helping airlines pay the bills left by the volcanic ash cloud.

European transport commissioner Siim Kallas will next week present recommendations learned from a week of aviation chaos, which the airline industry says cost it about $1.7 billion in lost revenue, though it also saved some $660 million in costs such as fuel.

Unifying Europe's airspace is likely to top the list of proposals ahead of a meeting of EU transport ministers on May 4. "We need a fast coordinated European response to such crises," said Kallas. "Instead we have a fragmented patchwork of 27 national airspaces. Without a central regulator, Europe was operating with one hand behind its back."

Kallas' predecessors have been trying to unite Europe's airspace for the last decade under the "Single Sky Package," which would streamline the 27 national airspaces to just nine by June 2012."I don't think we can afford to wait that long," said Kallas. "I want to start work to fast-track the Single Skies project."

Previous efforts have been hampered by member nations' reluctance to cede control.
Posted by: tu3031 || 04/23/2010 14:59 || Comments || Link || E-Mail|| [6474 views] Top|| File under:
Belgian government collapses
Belgian premier Yves Leterme's government collapsed today after negotiations to resolve a long-simmering dispute between Dutch- and French-speaking politicians over a bilingual voting district broke down.

Dutch-speaking Liberals, one of Leterme's five coalition parties, quit the Cabinet, accusing their Francophone counterparts of blocking a deal to break up the Brussels-area district the constitutional court ruled illegal in 2003.


That sounds like the Walloons, the bloody aristos. No really, they're the ones with the 14th century manor houses who hang out with the king at his court in Tervuren. The Flems are what used to be called peasants, and generally are the ones trying to get things done. I don't remember whether it was a Flem or a Walloon who headed the interior department when it was running the child pornography ring.

Leterme offered King Albert the resignation of his government. The Belgian monarch has not immediately accepted it, but began consultations with key politicians on the way forward. That may take several days, parliament president Patrick Dewael told reporters.

In a statement, the royal palace called a political crisis "inopportune". It said it could harm "Belgium's role in Europe and at an international level" -- a reference to fear that the political deadlock could drag into the second half of 2010 when Belgium holds the EU's rotating presidency.

That is not an unreasonable fear. Leterme's government took office on 20 March 2008 after a political impasse over a similar and related linguistic spat that lasted a record 194 days.
Posted by: lotp || 04/23/2010 00:00 || Comments || Link || E-Mail|| [6465 views] Top|| File under:
Turkey to buy Greek, German submarines
While senior Turkish and Greek officials have voiced a wish to reduce their countries' defense spending, Ankara's major Navy modernization programs, including a multibillion-dollar deal to buy new submarines, remain in place.

The initiative to reduce military spending took off last month when Turkish state minister for EU affairs, Egemen Baðýþ, suggested the two neighbors cut defense spending.

Nearly 15 years after the two former foes almost went to war over a sovereignty dispute in the Aegean, they have agreed on a fresh set of confidence-building measures, including strengthening contacts between their militaries.

Foreign Minister Ahmet Davutoðlu and acting Greek Foreign Minister Dimitris Droutsas earlier this month agreed in talks here on a number of confidence-building measures. "These measures will help bring our countries, peoples and armies closer," Droutsas said. "We should allocate our budgets not to arms, but health, education and welfare," Davutoðlu said at a joint news conference on April 8.

The latest measures include joint training programs at Greek and Turkish facilities within the framework of NATO's 22-member Peace for Partnership program. The contacts would also include visits by each other's chiefs of staff to give lectures at military academies, conduct joint research and visit staff colleges.

But there are still problems facing mutual disarmament. Turkey and Greece have territorial disputes in the Aegean and diverging views over Cyprus. The territorial disputes include differences on the sizes of territorial waters, airspace and continental shelf. The two neighbors' navy modernization programs are mostly designed to counter potential threats from each other.

While some political obstacles remain in place, Turkey's defense modernization programs, including major Navy deals, are continuing as planned.

The Turkish Navy will buy six modern submarines, built by Germany's HDW shipyards and Turkish partners. The U-214 type submarines will cost nearly 2 billion euros under a contract signed last summer.

Meanwhile, Greece last month announced that it was planning to sell one of the four submarines it would acquire also from the German HDW. Greece hopes to earn some 350 million euros by reselling the first German-built submarine whose delivery had earlier been dogged by technical concerns, Greek Defense Minister Evangelos Venizelos said March 17.
Posted by: lotp || 04/23/2010 00:00 || Comments || Link || E-Mail|| [6481 views] Top|| File under:
Ireland's budget deficit highest in EU
Ireland had the biggest fiscal deficit in the European Union last year -- larger than both Greece and the UK - according to revised figures published on Thursday by Eurostat, the European Commission's official statistics office.

The deficit was revised up from 11.8 per cent to 14.3 per cent of Gross Domestic Product after Eurostat ruled that the Irish government's €4bn of aid to Anglo Irish Bank must be treated as part of current spending.

Brian Lenihan, the finance minister, described the Eurostat move as "a technical reclassification", which would have a "once-off impact" but would not affect Ireland's plan to reduce the deficit to below 3 per cent by 2014.

The minister's view was backed by Standard & Poor's the rating agency which said "the revised data treatment does not affect our view of the underlying position of the Irish public finances."

But Richard Bruton, finance spokesman for the conservative opposition Fine Gael party, said it "cast yet further doubt and uncertainty over the government's whole banking strategy."

The government last month provided another €8.3bn to cover losses at Anglo Irish, which was nationalised in 2009 following a spate of governance scandals. Mr Lenihan said it may need a further €10bn for future losses on property loans that are not repaid. Irish bond spreads compared with benchmark German bonds widened to 174 basis points from 150 basis points on Wednesday, but traders said this was the result of contagion from the Greek crisis, rather than the EU budget revisions.

Posted by: lotp || 04/23/2010 00:00 || Comments || Link || E-Mail|| [6468 views] Top|| File under:
Traders Bet on a Default From Greece
Greek bond prices posted a drastic decline Thursday as traders began betting a debt default is inevitable, even if the country receives a massive bailout. As a result, the yield on Greek two-year notes jumped to more than 12% from 8.3% Wednesday, according to Tradeweb.

At those levels, the prices are suggesting that "even if [Greece] finds a solution, if you buy two-year bonds, you may not be getting all your money back," says Mark Schofield, global head of interest-rate strategy at Citigroup in London.

Meanwhile, yields on 10-year Greek bonds rose to 8.92%, almost six percentage points over comparable German debt. That gap is the widest since Greek joined the euro zone. Just two weeks ago, that spread stood closer to four percentage points.

The backdrop for the selloff was still more bad news for Greece. The European Union's statistical authority said Greece's 2009 budget deficit was worse than had been previously reported, and politicians in Germany ramped up their opposition to a Greek bailout.

The woes in the Greek bond market also are spilling over to other European nations with fiscal problems, such as Portugal, Spain and, to a lesser extent, Italy.

Many investors say there are just too many headwinds for Greece to overcome, and that even a bailout won't be an end to the crisis.

"The problem is likely going to come back in 2011 and 2012," says Michael Hasenstab, manager of the Templeton Global Bond Fund. "You get in this vicious cycle, and it's a very difficult situation."
Posted by: Nimble Spemble || 04/23/2010 00:00 || Comments || Link || E-Mail|| [6481 views] Top|| File under:
Home Front: Politix
HHS Secretary: States Cannot Defy Obamacare, Must Obey Their Federal Masters
Only hours after the Florida House and Senate voted to "opt out" of the new federal health law, the top U.S. health official said Thursday night that will not be permitted.

Without mentioning any particular state or going into detail, Health and Human Services Secretary Kathleen Sebelius said that state and local officials can vent all they want about a so-called "federal takeover" of health care. But they cannot deny their citizens access to its benefits or requirements, she told the Association of Health Care Journalists.

"They may want to opt out, but they don't get to opt out all of their citizens who want and need health care," Sebelius said.

Florida has an estimated 4 million uninsured, most of whom will be covered when the Patient Protection and Affordable Care Act (ACA) takes full effect in 2014.

At least 30 states have passed state constitutional amendment legislation similar to that approved by the Florida Legislature, according to the National Conference of State Legislatures.

Sebelius said the backlash against the ACA has been ginned up by "misinformation," much of it deliberate. Thus HHS will be setting up an Internet site to answer frequent questions and a toll-free helpline, similar to that operated for Medicare beneficiaries. HHS staff members present at the conference said they hope to have the Internet site up by July 1 and the help desk soon after.

The opt-out measure passed in the House and Senate on Thursday, a proposed amendment to the Florida Constitution, will go before voters in the November election. The proposal says, in part, that Floridians may not be forced by law to "participate in any health-care system.''

Dividing along almost strict party lines, the House passed the proposal 74-42, and the Senate followed in a 26-11 vote. Republican supporters say the issue is a matter of freedom and preventing encroachment by the federal government.

"The fact that we have to have this debate in the United States of America is troubling and bizarre,'' said Rep. Mike Horner, R-Kissimmee.

Democrats said the proposal's supporters have spent more time trying to prevent expansion of coverage than they have on solving the state's health-care problems.

"That is the folly of this moment, and this constitutional amendment is misguided in the extreme,'' said Sen. Dan Gelber, D-Miami Beach.

The measure is primarily aimed at part of the health-reform law that will eventually require people to buy health insurance or face financial penalties --- a concept known as the "individual mandate.'' Republicans in Tallahassee and other state capitals have launched numerous efforts to allow people to opt out of the requirement since the Democrat-controlled Congress passed it last month.

At the same time, Republican Attorney General Bill McCollum has launched a separate legal battle challenging the federal law. That lawsuit is pending.

Democrats have repeatedly argued that the legislative attempts to allow Floridians to opt out of the federal law would violate the so-called "supremacy clause'' of the U.S. Constitution. That clause generally gives precedence to federal law over state law when conflicts occur.

"We should not step on the United States Constitution, and that's what you are doing now,'' Davie Democrat Martin Kiar said during the House debate today.

But supporters dispute that the supremacy clause bars the state from allowing people to avoid the individual mandate. "The supremacy clause does not say the feds control the states,'' Melbourne Republican Ritch Workman said.

Supporters also say that even if the proposal ultimately is found to violate the supremacy clause, it would remain in place to protect Floridians from future state health-care requirements. As an example, it would prevent Florida from approving coverage requirements similar to those in Massachusetts.

More broadly, however, Palm Harbor Republican Peter Nehr said it is the Legislature's duty to "step up and reassert the rights of Floridians.''


Clearly a case for the Supreme Court.
Posted by: Anonymoose || 04/23/2010 15:04 || Comments || Link || E-Mail|| [6481 views] Top|| File under:
India-Pakistan
India-United States annual naval exercise begins
NEW DELHI: Navies of India and the United States have begun annual war exercises involving anti-submarine warfare surface firings, visit board, search and seizure and submarine operations.

The 14th edition of MALABAR in the Arabian Sea will see frontline units of the U.S. Navy's 7th Fleet and Indian Navy's Western Fleet taking part in the 10-day exercise.

The regular India – U.S. interaction over the years has resulted in an increase in the complexity and professional content of the bilateral exercise, Navy spokesman Cdr. P.V.S. Satish said here.

The exercise is primarily aimed at deriving mutual benefit from each others experiences. The interoperability achieved over the years as a result of such exercises has proved to be operationally beneficial particularly during the ongoing Anti-Piracy Operations in the Gulf of Aden as also during Humanitarian Assistance and Disaster Relief (HADR) operations such as the tsunami of 2004, he said .

During MALABAR CY10, the U.S. Navy will be represented by ships from CTF 70 of its 7th Fleet, based at Yokosuka, Japan. The CTF will include the Cruiser USS Shiloh (CG 67), Destroyers USS Chaffee (DDG 90), USS Lassen (DDG 82) and Frigate USS Curts (FFG 38). In addition, one Los Angeles class nuclear powered submarine, USS Annapolis (SSN 760), two P3C Orion aircraft and a 28 member US Navy Special Forces team will also participate in the exercise.

The Indian Navy will be represented by INS Mysore, an indigenous Delhi Class guided missile destroyer and three guided missile frigates, INS Godavari, INS Brahmaputra and INS Tabar. In addition, one Shishumar class submarine, INS Shankush, Sea Harrier fighters, other fixed and rotary wing aircraft are also scheduled to participate in the bilateral exercise. Naval cooperation epitomises the long-term strategic relationship between them.
Posted by: john frum || 04/23/2010 17:33 || Comments || Link || E-Mail|| [6476 views] Top|| File under:
International-UN-NGOs
Global South Anglicans Reconsider Communion with Western Counterparts
Anglican leaders in the Global South have been encouraged to reconsider their relationships with The Episcopal Church USA and the Anglican Church of Canada "until it becomes clear that there is genuine repentance."

Some of our Provinces are already in a state of broken and impaired Communion with The Episcopal Church USA and the Anglican Church of Canada. Their continued refusal to honor the many requests made of them ... have brought discredit to our witness," said some 130 Anglicans from 20 provinces at the conclusion of the Fourth Global South to South Encounter in Singapore.

They condemned the two western bodies for their continued "defiance" of Scripture and the rest of the global Anglican Communion with their pro-gay actions.

Specifically, the Global South leaders pointed to the upcoming consecration of the Rev. Mary Glasspool, a partnered lesbian, in Los Angeles. Despite calls by Anglican leaders worldwide to practice gracious restraint in regards to the ordination of partnered gays, Glasspool was confirmed to become the second openly gay bishop in The Episcopal Church. Her ordination is scheduled for May.

The consecration of the first openly gay bishop, V. Gene Robinson of New Hampshire, had heightened controversy in the global church body in 2003.

Several Episcopal bishops in the U.S. and Anglican bishops in Canada have also approved the blessing of same-sex unions in recent years.

"[W]e continue to grieve over the life of The Episcopal Church USA and the Anglican Church of Canada and all those churches that have rejected the Way of the Lord as expressed in Holy Scripture," the Global South leaders stated.

"These churches continue in their defiance as they set themselves on a course that contradicts the plain teaching of the Holy Scriptures on matters so fundamental that they affect the very salvation of those involved."

They further denounced the western church bodies for continuing to claim the name Anglican while pursuing "an agenda of their own desire in opposition to historic norms of faith, teaching and practice."

Anglicans in the Global South have vowed not to remain silent on the controversial actions.

Members of the Anglican Communion, which is the third largest Christian body in the world with 77 million members, are currently considering adopting a document, called the Anglican Covenant, aimed at preventing a split in the communion.

Global South leaders are still reviewing the document and have, meanwhile, suggested the covenant include a requirement that all who sign on to it must be in compliance with Lambeth 1.10, the 1998 resolution that rejects homosexual practice as incompatible with Scripture.

The Fourth Anglican South to South Encounter took place April 19-23. In addition to addressing the brokenness of the church body, participants also sought ways to strengthen missions.

They lamented that over the last 20 years they have been distracted by conflicts and controversies that kept them from effectively fulfilling the Great Commission. They agreed to declare the next 10 years a Decade of Mission and Networking, which would include furthering mutual collaboration, harnessing of the potential of professionals and youth, and developing intentional mission strategies for overlooked communities.


The Global South Anglicans are 20 of the 38 Anglican provinces in the world, and far outnumber the remainder.




I'm under the impression that "Global South" is shorthand for African bishoprics, which are considerably more conservative than their British and American brethren. On the other hand, if they're meeting in Singapore, that would imply that the Asian bishoprics are included under that heading. I seem to recall that some of the American congregations have chosen to report to Global South bishops rather than their traditional American ones because of issues such as the above.
Posted by: Anonymoose || 04/23/2010 11:41 || Comments || Link || E-Mail|| [6469 views] Top|| File under:
Israel-Palestine-Jordan
Terrorist With A Five-Star Tab: Al-Mabhouh
Claudia Rosett

Were it not for the recent, high-profile murder of a Hamas terrorist leader on the premises, the Al Bustan Rotana Hotel would be notable mainly for its glitz and comfort. As it is, in the many stories written about the death of Hamas commander Mahmoud al-Mabhouh, found suffocated to death in his Al Bustan guest room in January, the hotel's five-star rating has been mentioned mostly in passing.

When I dropped by the Al Bustan Rotana during a recent trip to Dubai, it struck me that the luxuriousness of the hotel has not been fully conveyed. That matters. The opulence with which al-Mabhouh surrounded himself on his fatal trip underscores some big unanswered questions, not about the alleged killers (whose trail has received plenty of official attention) but about al-Mabhouh (whose doings in Dubai have yet to be explained).

Al-Mabhouh was, after all, a senior member of Hamas--a Palestinian organization that expects of its underlings an austere dedication to Islamic law and tutors them to sacrifice everything for such Hamas charter causes as the destruction of Israel. Al-Mabhouh, like a number of other Hamas leaders, was based in Damascus. But he was a big cog in a Hamas system that in 2007 seized complete control of Gaza and with the backing of Iran has made it a priority to saturate Gaza with weapons, while the population lives in poverty--dependent on massive handouts from places such as the U.S. and European Union, much of that funneled via outfits such as the United Nations.

When al-Mabhouh arrived in Dubai from Damascus on Jan. 19, it seems that austerity was not on his agenda. He checked into a plush hotel, geared to cosmopolitan pleasures. Though rates fluctuate with the season, rooms at the Al Bustan go for hundreds of dollars per night, sums that for the average resident of Gaza would represent quite a windfall.

Guests of the Al Bustan enter a huge marble-floored lobby, with a lofty atrium, tiled fountains and indoor palm trees. The arcade sells designer clothes. Restaurants on the premises offer everything from pan-fried Hokkaido scallops to "the most tender cut of corn-fed beef."

In the center of the lobby is the Gazebo Lounge, where waitresses in long skirts slit up to the thigh serve pricey whiskey, or sweets such as white chocolate crème brulee and lemon- coconut cheesecake. Bouquets of white lilies and pink roses adorn the polished tables. Tea comes in a shapely glass pot, set atop a glass-cradled candle warmer, accompanied by a plate of delicate pastries, including a melt-in-your-mouth crescent-shaped sugar cookie.

For a bit more privacy, there's a corner nook with deep sofas. The better to cosset the guests, a wooden treasure chest stands propped open to offer neat rows of plump, fresh dates. Next to it is a leather-encased box of tissues for guests to wipe their sticky fingers and a sleek black plate for the pits.

The Al Bustan is part of a chain of Rotana luxury hotels operating not only in the UAE but also in places such as Beirut, Damascus and Sudan--where the names of VIP visitors attest to the comforts of the facilities. In Khartoum the Al Salam Rotana, opened in 2007, has hosted former president Jimmy Carter, as well as U.N. gatherings. In Dubai the Al Bustan Rotana boasts a plaque near its palatial entrance noting that it was inaugurated in 1997 "under the patronage of H.H. Sheikh Mohammed bin Rashid Al Maktoum," then the Crown Prince and today the ruler of Dubai and prime minister of the U.A.E.

With the investigation continuing into al-Mabhouh's murder, members of the hotel staff are understandably reluctant to discuss the matter. The hotel manager on duty politely declined to answer any questions, saying only that the murder "could have happened anywhere. It's unfortunate that it happened here."

Dubai authorities find it worse than unfortunate that al-Mabhouh was murdered on their turf. They have been expressing outrage for months, calling for the capture of al-Mabhouh's killers, enlisting Interpol and releasing surveillance-camera video footage, as well as details of the passports and credit cards used by the suspects. They continue pointing fingers at Israel, which in keeping with its policy, has made no official comment on the allegations. Just this week UAE Foreign Minister Sheikh Abdullah bin Zayed Al Nahyan was quoted by the UAE press blaming Israel and saying that the UAE continues to hunt the killers, "to demonstrate that the UAE is a state of law and respect." The UAE, he was quoted as saying, "has got full support of the Gulf Cooperation Council (GCC),the Arab League and the Arab Summit held in Sirte, Libya, in following these criminals."

But the questions surrounding al-Mabhouh go way beyond who killed him, and my repeated queries to the Dubai Police, submitted both in person and by e-mail, have received no response. Al-Mabhouh was a founding member of the Izzedine al-Qassam Brigades of Hamas, which have carried out scores of murderous attacks on Israel. According to Hamas he was behind the kidnapping and killing in 1989 of two Israeli soldiers. Israeli security officials have told The Wall Street Journal that he was "a key link" in smuggling weapons to Hamas in Gaza from Iran.

How was al-Mabhouh paying for his five-star lodgings in Dubai? That may be the least of the questions pertaining to his activities. But let's start somewhere. Could the UAE authorities please enlighten us on such basic matters as how al-Mabhouh arranged to pay for his luxury stay on their turf, what he did there and whether he had visited before? And with all the resources of the Arab League now on the case, would it be too much to ask for full details--whether from Damascus, Dubai or anyplace else that played host to al-Mabhouh--of who was picking up the tab for his travel, and why?
Posted by: Sherry || 04/23/2010 12:46 || Comments || Link || E-Mail|| [6470 views] Top|| File under:
Science & Technology
Robot battles to stem Deep Horizon oil spill
A team of engineers using an underwater robot was struggling last night to control one of the world's most challenging oil spills after an explosion ripped apart and sank a rig leased by BP in the Gulf of Mexico.

As fears grew for the safety of 11 workers still missing, BP and US officials were tackling what could be a major pollution incident using booms and dispersant chemicals.

The spill is being fed by an estimated 13,000 gallons of oil and gas that were pumping every hour from a pipe running up from an oil reservoir more than 2 miles (3km) beneath the seabed.

Deepwater Horizon rig, which had been drilling for oil at the time of the explosion on Tuesday night, collapsed and sank yesterday after being engulfed by a fire that had blazed for more than 36 hours.

Guy Cantwell, a spokesman for Transocean, the Swiss company that owned the rig, said that engineers were trying to cut off the uncontrolled flow of oil using a subsea robot. He said that the robot, equipped with cameras and remote-controlled arms, was being used to try to activate a device on the seafloor, 5,000ft (1,500m) below the surface, that is designed automatically to clamp shut over the base of a pipe that connects the rig with the seabed.

The robot was being deployed remotely from a ship close to the site of the disaster, 50 miles off the coast off Louisiana. If the effort fails the only alternative is to drill a "relief well" intersecting the original well. Mud and cement could then be injected inside to cap it. Such an operation, however, could take weeks or even months.

BP, Transocean and the US Coast Guard were planning to use booms, skimmers and chemicals to control what threatens to be a huge oil spill.

US regulators pledged to begin an investigation into the accident, which appears to have been caused by a "blowout" -- an uncontrolled release of gas or oil that forced its way up the well pipe and caught fire, destroying the rig.
Posted by: lotp || 04/23/2010 00:00 || Comments || Link || E-Mail|| [6467 views] Top|| File under:
Home Front: Culture Wars
Trinity to keep 'our Lord' on diplomas
Trinity University's board of trustees announced on Thursday they will not grant a student group's request to drop the phrase "our Lord" from the school's diplomas, saying that while Trinity welcomes all religions, it is right to honor its Christian roots.

"The board's decision reflects its desire to continue a Trinity tradition, and the words 'in the year of our Lord' are appropriate for the diploma given Trinity's history and heritage," said Walter Huntley, vice chairman of the board and an Atlanta businessman.

The Trinity Diversity Connection, which requested the phrasing be dropped, issued this statement:

TDC "respects the decision the board of trustees made and appreciates their time and concern on this issue. While this was not the decision many of us were hoping for, we realize that this is a complicated issue. Trinity Diversity Connection will continue to represent, and advocate for, diversity on our campus."

Trinity was founded in 1869 by Presbyterians, and its name signifies the merging of three Presbyterian schools and a nod to the Holy Trinity. Since 1969, the university has been governed by an independent board of directors, maintaining only a "covenant relationship" with the church.

In the past decade, school officials have sought to diversify the student body, recruiting more international students and cultivating an environment open to all backgrounds and faiths.

Though students are aware of the university's Christian moorings, the TDC asked last year that officials drop the reference to "our Lord," arguing that a degree is a personal document and not all students believe in Jesus Christ.

The student government and a commencement committee backed the TDC's request, but its leaders encountered a national backlash after the San Antonio Express-News ran a story on the debate that was picked up by national news outlets.
Posted by: lotp || 04/23/2010 00:00 || Comments || Link || E-Mail|| [6476 views] Top|| File under:
Who's in the News
65
[untagged]
2
Taliban
Bookmark
E-Mail Me
The Classics
The O Club
Rantburg Store
The Bloids
The Never-ending Story
Thugburg
Gulf War I
The Way We Were
Bio
Merry-Go-Blog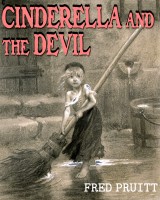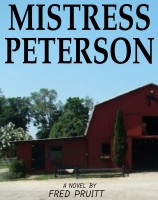 On Sale now!


A multi-volume chronology and reference guide set detailing three years of the Mexican Drug War between 2010 and 2012.

Rantburg.com and borderlandbeat.com correspondent and author Chris Covert presents his first non-fiction work detailing the drug and gang related violence in Mexico.

Chris gives us Mexican press dispatches of drug and gang war violence over three years, presented in a multi volume set intended to chronicle the death, violence and mayhem which has dominated Mexico for six years.
Click here for more information


Meet the Mods
In no particular order...


Steve White
Seafarious
Pappy
lotp
Scooter McGruder
john frum
tu3031
badanov
sherry
ryuge
GolfBravoUSMC
Bright Pebbles
trailing wife
Gloria
Fred
Besoeker
Glenmore
Frank G
3dc
Skidmark
Alaska Paul



Better than the average link...



Rantburg was assembled from recycled algorithms in the United States of America. No trees were destroyed in the production of this weblog. We did hurt some, though. Sorry.
44.197.230.180

Help keep the Burg running! Paypal: