Town Bans Bottled Water Sales
The town of Concord has banned the sale of bottled drinking water in town beginning in 2011.
"We only have one planet and I just don't want to see it spoiled," said Jean Hill, who introduced the measure at Concord's Town Meeting.


Everyone knows bottled water spoils planets. Just look at Mars!


Hill said that New York, Illinois and Virginia, as well as more than 100 cities, have taken action to cut spending on bottled water.
The measured passed by Concord would allow the sale of refillable containers of water, which could still be sold and delivered in town. Only plastic bottles that companies cannot reuse would be banned.
"Water is something we can get from the faucet. You can't turn your faucet on and get soda," said Selectwoman Virginia McIntyre, explaining why other plastic bottles would not be banned.


That's one of the most stupid comments I've ever heard. Try getting water from the faucet when there is no electricity. What happens if your water supply is contaminated by e-coli?


Supporters say the production of plastic water bottles uses 17 million barrels of oil each year. The beverage industry opposes the measure.


Where I work we make the plastic from coal as do most other US plants.


"If you think about the fact that our bottles are getting smaller and if you think about the fact that our bottles are going into the recycle bins in Concord, it's a crazy policy," said Ralph Crowley of Polar Beverages.


What do you expect from clueless, pasty faced shrubnibblers?


The ban on plastic water bottle sales may be largely symbolic. Town officials aren't sure they have the power to enact the ban without approval from the state.
Posted by: Deacon Blues || 05/05/2010 00:00 || Comments || Link || E-Mail|| [336062 views] Top|| File under:
Arabia
Bahrain's alcohol ban confined to Muslims only
[Al Arabiya Latest] Bahrain's lawmakers approved a law that will impose a ban on drinking alcohol to Muslims only; allowing non-Muslims to drink in places specified by the government, a local newspaper reported on Tuesday.

In the session where the modification of several articles in the Bahraini penal code was put to vote, Ali al-Saleh, head of the Consultative Council, called upon members not to exaggerate in their interpretation of Islamic laws and to look at the different levels of the issue, the Bahraini daily independent al-Wasat reported.

Saleh's first deputy, Jamal Fakhro, pointed out that reading the reports written by the assembly's relevant committees and listening to the conversations of members about the alcohol ban reveals that they focus on the religious dimension of the issue while totally overlooking the civil part.

"They have obviously forgotten that Bahrain is a civil state that is governed by a constitution and that it houses all religions besides Islam, which is the official religion and major source of legislation," Fakhro said.

The alcohol ban was the subject of heated debate in the council as several members opposed the idea of the ban altogether while others went as far as applying the ban to all residents, Muslims and non-Muslims.

Despite reaching a compromise through restricting the ban to Muslims, liberal members warned of the repercussions of imposing a ban in the first place, especially as far as the country economy is concerned.

"The ban will have a negative impact on investment in Bahrain," MP Khaled al-Moayed said. "I wonder why religious scholars insist on interfering in politics and economics."
Posted by: Fred || 05/05/2010 00:00 || Comments || Link || E-Mail|| [336063 views] Top|| File under:
Bangladesh
City cop found dead in Tangail
[Bangla Daily Star] Three people including an assistant sub-inspector of Ramna Police Station were killed by unidentified assailants in three separate incidents yesterday.

The identity of the two other victims could not be known immediately.

Mirzapur police recovered the body of Assistant Sub-inspector (ASI) Shah Mizanur Rahman, 35, of Nayatola Outpost under Ramna Police Station at about 7:30am from near Dhaka-Tangail Highway, some 50 kilometers off his working place, said our Tangail correspondent.

Police said the body was sent to Tangail General Hospital for autopsy.

In a span of 14 days two Dhaka Metropolitan Police officials were killed.

On April 20, sub-inspector Gautam Roy, also the second officer of Bangshal Police Station, was gunned down at Dholaikhal on way to his residence from the police station.

Constable Mohammad Suruzzaman of Nayatola Outpost said ASI Mizanur returned to the outpost from his foot patrol duty around 4:15am. He went to the washroom and then left around 4:45am leaving his uniform, service arms and walkie-talkie.

Sub-inspector Enamul Haque, also the in-charge of the outpost, said Mizanur along with two constables -- Zahir and Lal Mian -- went out for foot patrol duty at 10:00pm on Monday and returned to the outpost around 4:15am.

Yesterday around 10:00am a DMP official informed him that Mizanur's body was found at Charpara of Mirzapur in Tangail.

Constable Zahir who accompanied Mizanur said they were on duty on the DIT Road, Malibagh Rail Gate, Mirbagh, Madhubagh and surrounding areas on Monday night.

When they reached in front of Abul Hotel at Malibagh around 4:00am, Mizanur told them that he would have to respond to the call of nature and he immediately left for the out post, he added.

Deputy Commissioner Krishna Pada Roy of Ramna Zone of DMP said they had formed a one-member investigating committee with Assistant Commissioner Mona Lisa of Ramna Model Police station.

The committee was asked to submit its report as early as possible.

ASI Mizanur had a baby girl just seven days back. He comes from Mirujpur village of Madhupur in Tangail. He lived at his Nakhalpara house in the capital.

Meanwhile Adabar police recovered the body of an unidentified man from inside a plastic drum from in front of an inter-district bus counter of AK Travels in Shyamoli area in the city.

The victim appeared to be 50 years old and was wearing white shirt and a pair of black pants.

The body was sent to Dhaka Medical College morgue for autopsy. DMCH morgue sources said the man was strangled.

Shimul Sarder, a peon of AK Travels, said that he spotted a blue coloured plastic drum capped with steel plate around 10pm Monday on one side of the counter.

As passengers left the counter at 12 o' clock at night and the drum was still there one of the employees of the bus counter opened it around 12:30am and found the body. They informed the police of the matter immediately.

Adabar Police Station Sub-inspector Sagir Uddin said counter manager Ibrahim filed a murder case with the police station yesterday.

Counter sources said as no bus entered the counter after 10pm Monday it was believed that the drum was not unloaded from any bus. Someone might have left it there.

In another incident police rescued a wounded man aged about 22 years from Uttar Shahjahanpur at 5:00am yesterday.

Police took him to Dhaka Medical College Hospital (DMCH) where he died at 7:00am. The victim was wearing a pair of khaki pants.

Motijheel Police Station Officer-in-charge (OC) Tofazzal Hossain quoting local people said unidentified miscreants brought the body by a rickshaw and quickly fled the scene after dumping him there.

The OC suspects that the victim might have been a security guard or a member of community police. Miscreants might have killed him in a bid to destroy evidence of their crime, he said.

A post mortem on the body was carried out at DMCH morgue. Morgue sources said the youth was beaten to death.
Posted by: Fred || 05/05/2010 00:00 || Comments || Link || E-Mail|| [336062 views] Top|| File under:
Britain
Save these girls from the dole queue (NSFW)
SIXTEEN Page 3 Girls in all their glory represent the very image of freedom in this country. But if Labour or the Lib Dems win the election, this could be the last time they are allowed to pose together.

MPs Harriet Harman and Lynne Featherstone will move swiftly to change the law and ban Page 3 forever.

Our national treasures - who even enjoy the Royal seal of approval from our future King Prince Charles - will be no more. And at a stroke the very liberties that put the Great into Great Britain will be torn asunder.

The radical ideas of the 17th-century philosopher John Locke helped shape our freedoms enshrined in the Bill of Rights and, later, America's Constitution.

Lib Dem frontbencher Featherstone was cheered by women's rights activists when she declared she would "love to take on Page 3".

But our Poppy said: "The basis of Lockean thought is his theory of the Contract of Government, under which all political power is a trust for the benefit of the people.

"His thinking underpins our ideas of national identity and society. Please don't let those who seek to ban our beauty win. Vote to save Page 3!"

Click here to see more of our Page 3 beauties.
Posted by: tipper || 05/05/2010 14:06 || Comments || Link || E-Mail|| [336064 views] Top|| File under:
Chicago-Style Vote Fraud Comes To The UK
When I look back on it now what surprises me is how disarmingly polite my attackers were.

"What are you doing?" asked one of the two, seemingly inquisitive, Asian teenagers who approached me on a quiet cul-de-sac in Bow, east London, shortly after 1pm yesterday.

"There's been a photographer around here, do you know her?" he added.

I didn't, but I explained I was a journalist for The Independent looking to speak to a man at an address in the area, who was standing as a candidate in the local elections, about allegations of postal vote fraud. "Can we see your note pad," the boy asked.

I declined and then the first punch came -- landing straight on my nose, sending blood and tears streaming down my face. Then another. Then another.

I tried to protect myself but a fresh crop of attackers -- I guess between four and six -- joined in. As they knocked me to the ground one of them brought a traffic cone repeatedly down on the back of my head.

Continued on Page 49
Posted by: Anonymoose || 05/05/2010 00:00 || Comments || Link || E-Mail|| [336063 views] Top|| File under:
Caucasus/Russia/Central Asia
Belarus rejects extradition of Bakiyev
[Iran Press TV Latest] Belarusian President Alexander Lukashenko says he will not extradite deposed Kyrgyz President Kurmanbek Bakiyev to his native Central Asian country to stand trial.

"Nobody has appealed to me officially (with an extradition request)," Lukashenko told Reuters on Tuesday. "But I want to immediately declare officially: These requests will be hopeless and humiliating for the interim government."

He added, "The president of Kyrgyzstan is under the protection of the Belarusian state and its president."

Lukashenko also held Bakiyev's opponents accountable for the violence in which security forces fired on protesters, some of whom were armed. He in addition censured the Kremlin over steadily ratcheting up the pressure on Bakiyev's government while reaching out to the opposition and supporting the violent protesters that toppled the government of Kyrgyzstan in early April.

Kyrgyzstan's interim government has ordered prosecutors to seek Bakiyev's extradition. A spokesman for the interim government, Farid Niyazov, said that the measure was signed by the head of the government, Roza Otunbaeva, and adopted unanimously.

"With this decree, the provisional government reaffirms that the people of Kyrgyzstan have removed Kurmanbek Bakiev from the post of president," Niyazov said.

On April 13, the interim government decided to strip deposed President Kurmanbek Bakiyev of political immunity.

Bakiyev was removed from office after the uprising that began on April 7 and claimed the lives of at least 83 people. Protesters stormed government buildings and opposition leaders declared themselves in control.
Bakiyev fled Kyrgyzstan following the bloody clashes, first to Kazakhstan and then to Belarus.
Posted by: Fred || 05/05/2010 00:00 || Comments || Link || E-Mail|| [336063 views] Top|| File under:
China-Japan-Koreas
Japan scraps plan to move US Okinawa base
Japan's Prime Minister Yukio Hatoyama has said it will not be feasible to entirely remove a controversial US base from the island of Okinawa.

The US Marines' Futenma base is deeply unpopular with many residents and removing it had been a key election pledge of the prime minister. The island is home to over half the 47,000 American troops based in Japan.

But on a visit to the island, Mr Hatoyama said "realistically speaking, it is impossible" to fully relocate it.

Mr Hatoyama, speaking on his first visit to Okinawa since becoming prime minister, said maintaining the base in some form was needed for national security, under Japan's post-war military alliance with the US.

"I really feel sorry as I visit here today that I must ask for the Okinawan people's understanding that part of the base operations would have to stay," he said.

He called on the Japanese people to be "willing to share the burden, because the bases are necessary for national security".
Posted by: lotp || 05/05/2010 00:00 || Comments || Link || E-Mail|| [336062 views] Top|| File under:
Economy
Washington Post looking to sell Newsweak
Good luck with that...


The Washington Post Co. is putting Newsweek up for sale in hopes that another owner can figure out how to stem losses at the 77-year-old weekly magazine.


I dunno...porn?




If Labour wins in Britain, there's a group of Page 3 girls who'll be looking for work. Newsweek can probably go the first six months just using photos from the files -- the Yanks wouldn't know.

We tried that here; our readership liked it but it posed other problems ...

The publishing industry has been struggling as businesses cut back on ad budgets during the recession. But Newsweek, along with Time magazine and U.S. News & World Report, faces a particular challenge finding a relevant niche in the age of up-to-the-second online news. Once handy digests of the week's events, they have been assailed by competitors on the Web that pump out a constant stream of news and commentary.


Maybe change it to "Obama" magazine. Hey, it worked for Oprah...


The Post Co.'s magazine division had an operating loss of $29.3 million in 2009, compared with a $16.1 million loss the year before. Newsweek sold about 26 percent fewer ad pages in 2009, according to the Publishers Information Bureau. That percentage decline was consistent with the industry average.


Geez, don't everybody push and shove. You'll all get a chance to submit a bid.


Newsweek, which recently underwent a top-to-bottom redesign of both its print and online editions,


That top to bottom redesign to serve the liberal elites didn't fix the mounting losses. So maybe a redesign that alienated half the country was a bad idea? Oh, what I am saying ...

was founded in 1933 and has been owned by the Post Co. since 1961. Its paid circulation averaged nearly 2 million copies in the last six months of 2009.


Wow, there's 2 million dentists in the United States?




Don't forget the doctors. There's a number of them beavering away at our various bodily illnesses and conditions.

Patients have to read something while they're waiting to have their legs cut off ...




Sorry. I thought doctors just kept Time in business...
Posted by: tu3031 || 05/05/2010 15:19 || Comments || Link || E-Mail|| [336062 views] Top|| File under:
Iran offers to help contain US oil spill
The National Iranian Drilling Company (NIDC) has offered to assist the US in efforts to prevent an ecological disaster caused by the spreading oil spill in the Gulf of Mexico.

Following an explosion on a BP-operated oil rig in the Gulf of Mexico last month, at least 210,000 gallons (5,000 barrels) of crude oil are thought to be spilling into the water every day.

NIDC managing director Heidar Bahmani announced the firm's readiness to use its decades-long expertise to fight the oil slick, the company's public relations office told Press TV.

"Our oil industry experts in the field of drilling can contain the rig leakage in the Gulf of Mexico and prevent an ecological disaster in that part of the world," Bahmani said.

Overlooking the new US drive for slapping more UN sanctions on Iran over its civilian nuclear program, the company said that there is an urgent need for action to protect the nearby coasts from the advancing oil spill.

The governors of Alabama, Louisiana and Florida have reportedly called a state of emergency for fear of the oil slick's environmental and economic damages.

The disaster has also prompted the White House to ban oil drillings in new areas of the US coast until the British company explains the cause of the explosion that killed 11 employees and resulted in the oil spill.

Posted by: Fred || 05/05/2010 00:00 || Comments || Link || E-Mail|| [336062 views] Top|| File under: Govt of Iran
Europe
Three Reported Killed in Greek Protests
Demonstrations against tough new austerity measures in Greece claimed their first fatalities on Wednesday with three people reported to have died inside a bank building set ablaze by protesters. The reports came as workers across Greece went on strike over deep spending cuts and new taxes aimed at staving off economic collapse.


More at news.com.au, with details of the firebombing of banks and the general strike.

It's the parasite's lament: host, please die more slowly!
Posted by: tipper || 05/05/2010 11:02 || Comments || Link || E-Mail|| [336063 views] Top|| File under:
Italian police fine Muslim woman over burka
[Al Arabiya Latest] Italian police fined a Muslim woman for wearing a full Islamic veil in a street in the northern city of Novara; possibly the first such incident in Italy, city officials said Tuesday.

"City police ticketed her last night and she will have to pay a 500-euro ($650) fine," Mauro Franzinelli of the Novara municipal police told AFP.

"As far as I know this is a first in Italy," he said adding that the woman could appeal.

Novara, in Italy's northeastern Piedmont region, is a stronghold of the anti-immigration Northern League, a key party in Prime Minister Silvio Berlusconi's conservative government.

The woman, a Tunisian national, was stopped by police officers outside a post office in the company of her husband. When her husband refused to have her identified by male officers they called in a patrol comprising a woman officer.

"City hall adopted a decree in late January banning the burka in public places and their vicinity, which is based on a commentary by the interior ministry who received a copy of the draft," said Franzinelli, who is also a local Northern League official.

France's pro-government newspaper Le Figaro said Friday that France will jail and impose huge fines on anyone who forces a Muslim woman to wear a full-face veil, as well as fining the wearer.

While women will face a 150-euro penalty if they choose to don a burka or a niqab, President Nicolas Sarkozy wants to slap one-year prison terms and 15,000-euro ($20,000) fines on those who make others wear them.

Sarkozy decided this month to opt for a total ban on the full-face veil, despite warnings from the State Council, France's top administrative body, that the law could be struck down as unconstitutional.

There has been a fierce debate in France, home to Europe's biggest Muslim minority of between five and six million, with supporters of a ban arguing that veils are a sign of creeping fundamentalism that must not be allowed to take hold.

Neighbouring Belgium on Thursday became Europe's first country to vote for a ban. Belgian lawmakers voted overwhelmingly to make covering the face in public a jailable offence, prompting dismay among Muslims and warnings of a dangerous precedent.
Posted by: Fred || 05/05/2010 00:00 || Comments || Link || E-Mail|| [336062 views] Top|| File under:
General, prosecutor go on trial in Turkey
Turkey has put a senior prosecutor and a general on trial over charges of seeking to overthrow the government of Prime Minster Recep Tayyip Erdogan.

Head of Turkey's Third Army General Saldiray Berk and prosecutor Ilhan Cihaner went on trial in the city of Erzurum on Tuesday, Anatolia news agency reported.

The prosecution comes as part of the case of the so-called Ergenekon -- an alleged secret group which Turkish authorities say has been making efforts to foment political chaos in the country.

According to Turkish officials, the group has also been seeking to provoke a coup by the army against Erdogan's Justice and Development Party (AKP) government.

Berk -- a four star general whose brigade is based in the eastern city of Erzincan -- is the highest-ranking serving officer to go on trial as part of the three-year probe into the case.

Prosecutors argue that the general headed a local group linked to Ergenekon, adding that Cihaner -- Erzincan's chief prosecutor -- was also a key collaborator.

Both Turkish officials are accused of having had plans to discredit Islamic cleric Fethullah Gulen -- a major AKP supporter.

Berk has so far refused to testify in the probe.
Posted by: Fred || 05/05/2010 00:00 || Comments || Link || E-Mail|| [336063 views] Top|| File under:
Southeast Asia
Red Shirts accept roadmap
[Straits Times] THAILAND'S anti-government protesters agreed on Tuesday to enter the prime minister's proposed reconciliation process, raising hopes of an end to a tense political crisis that has claimed 27 lives.

But the 'Red Shirts' said they would not end their mass rally in the heart of the capital yet, calling on Prime Minister Abhisit Vejjajiva to make clear when he will dissolve parliament for elections and to withdraw troops.

'Red Shirt leaders unanimously agree to join, and welcome, the reconciliation roadmap proposed by the prime minister to prevent further loss of life,' protest leader Veera Musikapong announced from the rally stage.

Mr Abhisit said in a nationally televised address late Monday that he was ready to hold elections in mid-November if all parties accepted his reconciliation plan, but the protesters said the Election Commission should set the poll date.

'We will continue the rally until Abhisit says clearly when he will dissolve the House. Then we will discuss our next move,' one of the protest leaders, Jatuporn Prompan, told reporters.

Arrest warrants have been issued for many leading Red Shirts, who have been defying a ban on rallies under a state of emergency in the city. The authorities are ready to discuss an amnesty for protest leaders, according to a government source. 'The government wants to create a good climate and end the protests.

Details will be discussed later. However, one of the topics that will discussed is related to an amnesty,' the source told AFP, asking not to be named.
Posted by: Fred || 05/05/2010 00:00 || Comments || Link || E-Mail|| [336066 views] Top|| File under:
Son of God makes his choice
[Straits Times] A SELF-PROCLAIMED 'son of God' in the Philippines has thrown his influential support behind outgoing President Gloria Arroyo's chosen successor in next week's election.


Are we not all the children of God?

Television evangelist Pastor Apollo Quiboloy, whose Kingdom of Jesus Christ sect boasts six million followers, endorsed ex-defence secretary Gilbert Teodoro during the group's annual thanksgiving concert on Sunday night.

'Tonight let it be known, and to all Filipinos, that the Almighty Father has appointed the president for this nation. He is no other than Gilbert 'Gibo' Teodoro,' Quiboloy said in comments screened on GMA television. 'With this proclamation, I may either sink or swim, but I know this decision is best for the nation.'

Quiboloy is a controversial political power-player in the Roman Catholic nation, where religion plays a huge role in the daily life of its impoverished population. He and other leaders of sects instruct their followers to vote as a bloc, ensuring that politicians respect them.

Presidential candidates in recent weeks have sought Quiboloy's endorsement by visiting him at his sprawling Kingdom of Heaven base on a picturesque hill just outside of Davao city on southern Mindanao island. He was to have originally announced his decision on his 60th birthday on April 25, but deferred it to Sunday, saying God had yet to give him an answer.

A statement from his sect said Quiboloy finally arrived at his choice after sleepless nights of praying to God, according to press reports. Divine approval, however, could be too little too late for Teodoro, who according to surveys is virtually out of contention with only seven percent of the country's 50 million voters supporting him. The leading presidential candidate, Benigno Aquino, has nearly 40 per cent support.
Posted by: Fred || 05/05/2010 00:00 || Comments || Link || E-Mail|| [336063 views] Top|| File under:
Msias child religion debate
[Straits Times] MALAYSIA'S highest court was asked Monday to decide whether a Muslim convert can change his children's religion without the consent of his spouse, in a test case for the multi-ethnic nation.

The case is being closely watched by Malaysia's ethnic Chinese and Indian minorities who say their rights are being eroded by rising 'Islamisation' in a country where 60 per cent of the population is Muslim Malay.

Secret conversions of children, which can deprive the non-Muslim parent of custody, and 'body-snatching' cases where Islamic authorities tussle with families over the remains of people whose religion is disputed, have raised racial tensions.

The Federal Court was asked to hear the case of Hindu woman S. Shamala who fled to Australia in 2004 with her two young sons after her husband Muhammad Ridzwan Mogarajah converted to Islam and secretly converted the children. The High Court in 2004 gave Shamala custody of the children on condition she raised them as Muslims, an order Mogarajah appealed in the civil courts, and in the religious courts which operate in a dual-track system in Malaysia.

Under syariah law, a non-Muslim parent cannot share custody of converted children. Non-Muslims also complain that they do not get a fair hearing when such cases end up in the religious courts.

'The significance is as to whether or not in Malaysia under the federal constitution, one parent can convert the religion of the child of the marriage to another religion without the consent of the other parent,' Shamala's lawyer Cyrus Das said. The Federal court delayed hearing the case, saying that it first had to rule on a preliminary objection by Mogarajah's lawyers that it should not proceed unless the children were returned to Malaysia.
Posted by: Fred || 05/05/2010 00:00 || Comments || Link || E-Mail|| [336062 views] Top|| File under:
Who's in the News
63
[untagged]
3
Govt of Pakistan
3
Govt of Iran
2
al-Qaeda in Pakistan
2
TTP
1
Govt of Syria
1
Hamas
1
Iraqi Baath Party
1
Lashkar e-Jhangvi
1
al-Qaeda in North Africa
1
al-Qaeda in Iraq
1
al-Qaeda
Bookmark
E-Mail Me
The Classics
The O Club
Rantburg Store
The Bloids
The Never-ending Story
Thugburg
Gulf War I
The Way We Were
Bio
Merry-Go-Blog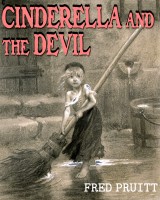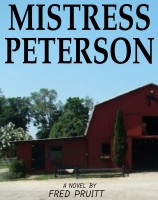 On Sale now!


A multi-volume chronology and reference guide set detailing three years of the Mexican Drug War between 2010 and 2012.

Rantburg.com and borderlandbeat.com correspondent and author Chris Covert presents his first non-fiction work detailing the drug and gang related violence in Mexico.

Chris gives us Mexican press dispatches of drug and gang war violence over three years, presented in a multi volume set intended to chronicle the death, violence and mayhem which has dominated Mexico for six years.
Click here for more information


Meet the Mods
In no particular order...


Steve White
Seafarious
tu3031
badanov
sherry
ryuge
GolfBravoUSMC
Bright Pebbles
trailing wife
Gloria
Fred
Besoeker
Glenmore
Frank G
3dc
Skidmark



Better than the average link...



Rantburg was assembled from recycled algorithms in the United States of America. No trees were destroyed in the production of this weblog. We did hurt some, though. Sorry.
3.239.129.52

Help keep the Burg running! Paypal: