-Lurid Crime Tales-
Northampton Woman Runs Down Lord Jesus Christ
The victim has probably forgiven the woman who ran him down in a Northampton crosswalk. The police haven't.

Police say a Pittsfield woman has been cited for running down Lord Jesus Christ as he crossed the street in Northampton.

Officers responding to Tuesday's incident checked the 50-year-old Belchertown man's ID and discovered that, indeed, Lord Jesus Christ is his legal name.

He was taken to the hospital for treatment of minor facial injuries.

Police say 20-year-old Brittany Cantarella was cited for failing to yield to a pedestrian in a crosswalk.


Jesus lives in Belchertown, doo-dah, doo-dah.
Posted by: Anonymoose || 05/07/2010 09:23 || Comments || Link || E-Mail|| [6464 views] Top|| File under:
-Short Attention Span Theater-
Today in History: V-E Day
My father's "V-Mail" message to my grandmother:


Dear Mom & all:

Well today is V-E Day. I'll tell you how we took it here. The boys were playing cards & the C.O. walked in & said "The war's over." Nobody said anything. We just went right on playing. We expected it anytime so nothing wasn't important at all. But the only thing that mattered was that yesterday we were sweating two wars out and now we are sweating one out. Oh yes Mom tell that "hero" cousin of mine & his relations that I have personally taken prisoner more Krauts than he's seen and that includes pictures of Krauts also. Boy guys like him really burn me up. Oh yes I almost forgot I'm with the British 2nd Army. I never seen Hanover but was near there. Air mail to follow. Love, Leo.
Posted by: Mike || 05/07/2010 06:43 || Comments || Link || E-Mail|| [6465 views] Top|| File under:
South Korean Woman Passes Drivers Test after 960th Try
Ha! Let nobody mock me on this subject ever again! It only took me five tries the first time... and two when we moved back from Brussels because my American license had expired. But that's because in Cincinnati they don't like people who drive like Belgians -- or like Belgians were in the vicinity.

A South Korean woman who earned a driver's license after 960 tries is ready to buy a car and get behind the wheel. Yonhap news agency reported Thursday that 69-year-old Cha Sa-soon passed the driving part of the test last month on her 10th try. South Korea requires a written test first, and Cha took it nearly daily since April 2005 before passing last year.


Oh. But I'm still ahead on points. I always got the written part on the first try.

Yonhap quoted her as saying she wanted to buy a small secondhand car to visit her son and daughter and for her business selling vegetables.

Repeated calls seeking comment from her went unanswered.

Officials at the drivers' license agency in Jeonju, 130 miles (210 kilometers) south of Seoul, were not available for comment.


They probably miss her, now that she's not coming back.
Posted by: Beavis || 05/07/2010 00:00 || Comments || Link || E-Mail|| [6474 views] Top|| File under:
Women on Subs - Ecstatic, Thankful, Blessed
The first female U.S. Naval Academy graduates who will be able to serve as officers aboard submarines said Thursday they feel ecstatic, thankful and blessed by the chance to break one of the military's last gender barriers. So far, eleven female midshipmen have been accepted into the Navy's training program.
Posted by: Bobby || 05/07/2010 06:27 || Comments || Link || E-Mail|| [6472 views] Top|| File under:
Africa North
Mubarak warns of chaos amid reform push
[Al Arabiya Latest] Egypt's president warned opposition groups Thursday against fomenting "chaos" in the country and challenged them to outline plans to rival his for sustaining growth and development in the Arab world's most populous nation.


The alternative to dictatorship is always "chaos," ain't it?




Couldn't prove it in Athens this week ...




Given that the competition is that dear man, former head of the IAEA Dr. Mohammed El Baradei, challenging the competition to present a sample of his thinking is an legitimate point.

Hosni Mubarak's remarks are some of his sharpest yet since near-daily protests have taken hold in the Egyptian capital. The protesters -- a mix of reformists and workers -- have rallied for greater political freedoms and better wages, arguing that Mubarak's government has provided neither while coddling the wealthy.

Speaking to a gathering of trade unionists, Mubarak lauded the protests as "evidence of the vitality of our society." But he also struck a cautionary tone, saying he fears "that some might slip ... into chaos that would expose Egypt and its people to setbacks."
Posted by: Fred || 05/07/2010 00:00 || Comments || Link || E-Mail|| [6470 views] Top|| File under:
Arabia
Kuwait finds mass grave for 55 Iraqi soldiers
KUWAIT CITY - Kuwait on Thursday announced the discovery of a mass grave for 55 Iraqi soldiers killed during the 1991 war in which a US-led coalition force evicted Saddam Hussein's forces from the Gulf emirate.

Interior ministry spokesman Brigadier Mohammed Al Saber said in a statement cited by the official KUNA agency that the grave was found in the north of the country near the border with Iraq. Saber said that representatives of the International Committee of the Red Cross, coalition forces, the Iraqi human rights ministry, Iraqi forensic experts and Kuwaiti interior ministry officials were present at the site.

He said the remains of the soldiers were identified from their uniforms, adding that the bodies also had Iraqi military IDs and death certificates issued by coalition forces. Saber did not elaborate on the original circumstances of their burial, or why the location of the grave site was not recorded.
Posted by: Steve White || 05/07/2010 00:00 || Comments || Link || E-Mail|| [6474 views] Top|| File under:
Britain
Man dressed in burka robs jewelers in UK
[Al Arabiya Latest] A man dressed as a Muslim woman in all-enveloping burka and hijab robbed a jeweler shop in Bury, Greater Manchester Police said on Thursday.



"Show your face
Or stay outta this place."

Is that legal in Britain these days?

Two accomplices, one of whom had a shotgun, barged into the shop with the man on Wednesday, and stole bangles, rings and lockets before escaping in a waiting car.

Greater Manchester has a large Muslim community, mostly from South Asia, and traditional Muslim dress is common.

Police are appealing for information on the robbery.

Posted by: Fred || 05/07/2010 00:00 || Comments || Link || E-Mail|| [6470 views] Top|| File under:
Polls project Conservative win in UK
[Iran Press TV Latest] The opposition Conservative Party, led by David Cameron, has won Britain's general elections but without an absolute majority, exit poll says

The Conservatives have 307 seats, 19 short of an overall majority of 326, Labour has 255 and the Liberal Democrats 59, an exit poll compiled by British broadcasters suggested after polling stations closed on Thursday.

The exit poll result indicates that there would be a hung parliament in the UK.

Posted by: Fred || 05/07/2010 00:00 || Comments || Link || E-Mail|| [6465 views] Top|| File under:
Economy
Greek Tragedy on Wall Street
World markets fell sharply Friday following a huge sell-off on Wall Street and amid fears that Europe's debt crisis could spread and derail the global economic recovery. At one stage, the Dow Jones industrial average was in freefall, trading 1,000 points lower.

Investors around the world are uneasy about the prospect of trouble in the euro zone from Greece's crisis. Many economists say Greece may be insolvent in the end despite an EU-IMF bailout, and there are fears that other countries will worsen their finances in a vicious spiral. That could undermine markets and consumer confidence just as Europe crawls out of recession.
Posted by: Bobby || 05/07/2010 05:50 || Comments || Link || E-Mail|| [6462 views] Top|| File under:
Home Front: Politix
Jews Turn Against Obama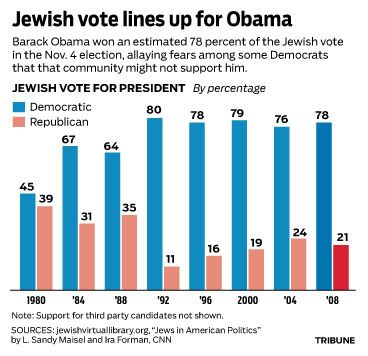 In a stunning turnaround, President Obama has lost roughly half of his support among Jewish voters.


Overcame their suicidal tendencies, did they?


A poll by McLaughlin and Associates found that, while 78 percent of Jewish voters cast their ballots for Obama, only 42 percent of Jewish voters would vote to re-elect him. A plurality — 46 percent — would consider voting for anyone else. That compares with 21 percent who voted for John McCain.

Ever since he learned of Obama's ties to the Rev. Jeremiah Wright, Morton Klein, president of the Zionist Organization of America, has been warning fellow Jews that Obama would be antithetical to Jewish interests, not only as they relate to Israel but also to issues that affect all Americans.

Before Obama was elected, Klein, whose organization of 30,000 members is the oldest pro-Israel group in the country, felt like a pariah. Now, as he speaks to Jewish audiences on a weekly basis, he has found that the climate has changed dramatically.

"As I speak at synagogues now around the country, I haven't had a single person during Q and A or after my talk ask how I could be so critical of Obama,' Klein tells Newsmax.

Klein tells his audiences they should not be surprised that Obama's left-leaning policies appear to tilt more toward the Palestinians than to Israelis. He cites the fact that Obama and his wife, Michelle, spent 20 years listening to Wright, who routinely denounced Israel as a racist state and America for allegedly having created the AIDS virus to kill off blacks.

Wright, whom Obama described as a mentor and sounding board, even gave an award for lifetime achievement to Louis Farrakhan.

"God damn America,' Wright shouted in one of his sermons.

Obama's speeches have been "inimical to Israel and supportive of the stream of false Palestinian Arab claims concerning Israel,' Klein says. "He is relentlessly pressuring Israel while applying virtually almost no pressure on the Palestinian Authority to fulfill its written obligations. He is worse than Jimmy Carter was when he was president. It was so obvious if you just looked at Obama's associations before he was elected. Jews simply ignored that.'

David Remnick's book "The Bridge: The Life and Rise of Barack Obama' quotes an unidentified campaign aide to Hillary Clinton as saying that, if the stories about Wright's ties to Obama had appeared in January 2008, "it would have been over,' meaning Hillary would have won the Democratic nomination for president.

In fact, as outlined in the Newsmax story "The Media's Blackout on Rev. Wright," those stories on Wright were appearing as early as January 2008 — at Newsmax.com — but the mainstream media ignored them and would not pick them up until mid-March.

Before the election, Klein remembers, "If I talked about Reverend Wright in talks at synagogues, they would say I was using guilt by association. I would always explain you can't say that. He chose this church. He chose to have a friendship with Wright because this is a person he is comfortable with and because Wright espouses views he believes in.'

Klein notes, "If a Jew was a member of a synagogue where the rabbi preached hatred of blacks, it would be clear that that Jew would be comfortable with anti-black racism. I couldn't remain for a week at a synagogue where a rabbi made a hateful speech toward blacks. I'd quit immediately.'

But now the tide is turning, Klein says. As recently as last weekend, "At the synagogue where I spoke, two of my most left-wing lunatic friends were saying, 'My God, Mort, you were right. I never should have voted for Obama.''

Several Jewish leaders have turned against Obama as well, Klein says, some openly and some behind the scenes because they do not want to cut off ties with a president. Klein quotes one of the most prominent Jewish leaders as having told him recently, "It's better if I'm on the inside than the outside. So there's no point in my publicly criticizing him because then I won't have influence.'

"What influence?' Klein asks rhetorically. "It felt so good to so many of liberals to be voting for the first black man to run for president that nothing else mattered,' Klein says. "They felt good proving that they are not racist.'

Only 17 percent of Orthodox Jews now would vote to re-elect Obama, according to the McLaughlin poll. Among conservative Jews, 38 percent would vote for him again. Fifty-two percent of reform Jews would re-elect him. Among Jews who have been to Israel, 36 percent now would cast their ballots for him. When polled, 12 percent responded they did not know or refused to answer.

"The majority of Jews now realize that this guy is bad for Israel, let alone bad for America,' Klein says.
Posted by: gorb || 05/07/2010 04:24 || Comments || Link || E-Mail|| [6518 views] Top|| File under:
India-Pakistan
Just say no haraam
Six Islamic scholars have promised to bring a revolution in Pakistan – one drug addict at a time.
Posted by: ryuge || 05/07/2010 09:22 || Comments || Link || E-Mail|| [6463 views] Top|| File under:
Science & Technology
UN Still Meeting (and Eating) About Climate Change
I don't remember seeing this, but it is three days old.


Outgoing U.N. climate chief Yvo de Boer shot down expectations of a comprehensive climate treaty this year, saying Monday that a major U.N. conference in December would yield only a first answer on curbing greenhouse gases.


Lots more Five-Star dining required.

De Boer said the next major U.N. climate conference in Cancun, Mexico, in December will "not provide an answer that is good enough." He was speaking to reporters at an international climate meeting in Koenigswinter, near Bonn, the former German capital.


Ooooohhhh. German five-star beer!


"A good outcome of Cancun will be an operational architecture on climate change," he said. "And then we can decide on a treaty." De Boer said he expects such an international climate treaty before the end of 2012, but even that will "not be the definitive answer to the climate change challenge."

Germany and other countries have said they have not given up on a deal in Cancun. Germany and Mexico are hosting the meeting in Koenigswinter of more than 40 ministers and high representatives, which is aimed at getting the U.N.'s negotiating process back on track.

German Environment Minister Norbert Roettgen said Monday evening the first full day of negotiations had seen some positive signals. "I think the general feeling was that international climate negotiations have again started moving ahead," he said.

Also, there is progress on some issues of the envisioned climate treaty such as the safeguarding of the Earth's forests, the exchange of technology and other valuable resources, including cash between wealthy and poor nations and the use of market mechanisms such as emission trading schemes, he said.

Posted by: Bobby || 05/07/2010 07:17 || Comments || Link || E-Mail|| [6464 views] Top|| File under:
First non-Latin Internet domain names activated
[Al Arabiya Latest] Three Mideast countries have become the first to get Internet addresses entirely in non-Latin characters.


!#*%#?


Domain names in Arabic for Egypt, Saudi Arabia and the United Arab Emirates were added to the Internet's master directories on Wednesday, following final approval last month by the Internet Corporation for Assigned Names and Numbers, or ICANN. It's the first major change to the Internet domain name system since its creation in the 1980s.

Registrations for websites to use those names are to begin soon. On Thursday, Egypt granted three companies approval to register names using the country's new Arabic suffix.

Until now, websites had to end their addresses with ".com" or another string using Latin characters. That meant businesses and government agencies still had to use Latin characters on billboards and advertisements, even if they were targeting populations with no familiarity with English or other languages that use the Latin script.

Non-Latin characters were sometimes permitted for the portions of the Internet address before the suffix. But Arabic websites generally haven't had that option because Arabic characters are written right to left, conflicting with Latin suffixes written left to right.

"Introducing Arabic domain names is a milestone in Internet history," Egyptian Communication and Information Technology Minister Tarek Kamel said in a statement.

"This great step will open up new horizons for e-services in Egypt" as well as boosting the number of online users and enabling Internet service providers to enter new markets by "eliminating language barriers."
Posted by: Fred || 05/07/2010 00:00 || Comments || Link || E-Mail|| [6469 views] Top|| File under:
How China and India Sabotaged the UN Climate Summit
What really went on at the UN climate conference in Copenhagen? Secret recordings obtained by SPIEGEL reveal how China and India prevented an agreement on tackling climate change at the crucial meeting. The powerless Europeans were forced to look on as the agreement failed.
Posted by: john frum || 05/07/2010 00:00 || Comments || Link || E-Mail|| [6478 views] Top|| File under:
Southeast Asia
Suu Kyis party to be abolished
[Straits Times] MYANMAR democracy icon Aung San Suu Kyi's party, for two decades the symbol of resistance against the ruling junta, is to be dissolved at midnight on Thursday under laws laid down ahead of elections.

The National League for Democracy (NLD) refused to meet a May 6 deadline to re-register as a political party - a move that would have forced it to expel its own leader - and boycotted the vote scheduled for later this year.

At the party's ramshackle headquarters in Myanmar's former capital Yangon, the 'fighting peacock' flag was still flying but party workers were packing up files and mulling new plans to focus on social and development work.

'We have decided not to take down our party signboard and flags as Daw Suu has asked,' said prominent NLD member Phyu Phyu Thin, using a respectful form of address for the Nobel peace laureate. 'Although we have no legal headquarters, we will continue our movement. Our people have sacrificed their lives... many of our party members and activists are still in prison,' she said.

Along with Ms Suu Kyi's lakeside home, where she has been detained for 14 of the last 20 years, the shabby wooden headquarters has been the focus of efforts to end nearly half a century of military rule. The NLD was founded in 1988 after a popular uprising against the military junta that left thousands dead. Two years later the party won elections in a landslide but the results were never recognised by the regime.

The junta's new election laws, which forced the NLD into the difficult boycott decision and also officially nullified the 1990 poll results, have been roundly condemned by the international community.
Posted by: Fred || 05/07/2010 00:00 || Comments || Link || E-Mail|| [6469 views] Top|| File under:
Home Front: Culture Wars
Plan For 13 Story Mosque Near World Trade Center Site Moves Ahead
H/T HotAir.com. Check out the picture at the site


A proposal to build a mosque steps from Ground Zero received the support of a downtown committee despite some loved ones of 9/11 victims finding it offensive. The 13-story mosque and Islamic cultural center was unanimously endorsed by the 12-member Community Board 1's financial district committee.

The $100 million project, called the Cordoba House, is proposed for the old Burlington Coat Factory building at Park Place and Broadway, just two blocks from the World Trade Center site.

"I think it will be a wonderful asset to the community," said committee Chairman Ro Sheffe.

Imam Feisel Abdul Rauf, who helped found the Cordoba Initiative following the 9/11 attacks, said the project is intended to foster better relations between the West and Muslims. He said the glass-and-steel building would include a 500-seat performing arts venue, a swimming pool and a basketball court. "There's nothing like it," said Rauf, adding that facilities will be open to all New Yorkers.

Daisy Khan, executive director of the American Society for Muslim Advancement and a member of the Cordoba Initiative's board, said donations are being sought to pay for the construction.

Khan said the project has received little opposition. "Whatever concerns anybody has, we have to make sure to educate them that we are an asset to the community," Khan said.

Khan said her group hopes construction on the project will begin by the 10th anniversary of the 9/11 attacks. Once built, 1,000 to 2,000 Muslims are expected to pray at the mosque every Friday, she said.

No one at last night's meeting protested the project. But some 9/11 families said they found the proposal offensive because the terrorists who launched the attacks were Muslim.

"I realize it's not all of them, but I don't want to have to go down to a memorial where my son died on 9/11 and look at a mosque," said retired FDNY Deputy Chief Jim Riches - whose son Jim, a firefighter, was killed on 9/11.

"If you ask me, it's a religion of hate," said Riches, who did not attend last night's meeting.

Rosemary Cain of Massapequa, L.I., whose son, Firefighter George Cain, 35, was killed in the 2001 attacks, called the project a "slap in the face."

"I think it's despicable. That's sacred ground," said Cain, who also did not attend the meeting. "How could anybody give them permission to build a mosque there? It tarnishes the area."
Posted by: Sherry || 05/07/2010 10:45 || Comments || Link || E-Mail|| [6474 views] Top|| File under:
Tensions High at California High School Following Flag Flap
Tensions are rising at a California high school where five students were sent home for wearing American flag T-shirts on Cinco de Mayo.

More than 200 Hispanic students reportedly skipped class on Thursday and marched to school district headquarters while chanting "we want respect" and "si se puedes" -- "yes we can" -- the Morgan Hill Times reported.

"We did this to support the Latino/Hispanic community," Francine Roa, a 2005 Live Oak High School graduate, told the newspaper.


How, exactly?




Ms Roa graduated in 2005. Doesn't she have college classes or a job that needs her presence?

At least six Morgan Hill police vehicles traveled alongside the students, many of whom carried Mexican flags. No arrests were made related to the march, the newspaper reported.

Police have been told to be on alert for gang-related retaliation against the boys, according to Ken Jones, whose stepson, Daniel Galli, was one of the students who refused to turn their T-shirts inside-out when asked by a vice principal on Wednesday.

"We just want this whole thing to die down," Jones told FoxNews.com. "We're not trying to keep these flames firing."

The five teens were sitting at a table outside Live Oak High School Wednesday morning when Assistant Principal Miguel Rodriguez asked two of them to remove their American flag bandannas, one of the boys' parents told FoxNews.com. The youths complied, but were asked to accompany Rodriguez to the principal's office.

The students were then told they must turn their T-shirts inside-out or be sent home, though it would not be considered a suspension. Rodriguez told the students he did not want any fights to break out between Mexican-American students celebrating their heritage and those wearing American flags, the parent said.

But Jones said the preemptive action was unnecessary, and that Rodriguez "overstepped his bounds."

"The issue was, there was nothing going on," Jones told Fox News on Friday. "There was no sense of violence at all amongst the students, there was no conversation, there was no bullying.

"We just feel like the vice principal overstepped his bounds. He jumped in too quickly. We can understand he might be concerned something would happen, but there was no indication that was going to happen at all."

Officials at the high school, a 1,300-student institution in Santa Clara County, near San Jose, have not returned several messages seeking comment.

As of late Thursday, Jones said the five boys' parents have no plans to sue the school or Morgan Hill Unified School District, which has characterized the incident as "extremely unfortunate" and is conducting an ongoing investigation. Several attorneys have contacted the families offering to represent them pro bono, Jones said.

"We're keeping an open mind," he said. "We want to stand up for our First Amendment rights."

He said the families are seeking an apology from school officials and want the students' unexcused absences for leaving school to be expunged.

Galli said he frequently wears the American flag T-shirt to school and that he wasn't trying to incite any tension. Asked if he wore the shirt to make a statement related to the ongoing immigration debate, Galli said, "No, it had absolutely nothing to do with that."

District officials, meanwhile, sent a voicemail message in English and Spanish to all parents late Thursday.

"The Morgan Hill Unified School District does not prohibit nor do we discourage wearing patriotic clothing," the message from Superintendent Wesley Smith said. "The incident on May 5 at Live Oak High School is extremely unfortunate. While campus safety is our primary concern and administrators made decisions yesterday in an attempt to ensure campus safety, students should not, and will not, be disciplined for wearing patriotic clothing. This situation and our response are under review."

Asked if the district will be taking any steps to quell rising tensions at the school, a district official told FoxNews.com in an e-mail, "Our focus for [Thursday] was student safety. Students are safe and administrators are continuing to work through the investigation."

Eugene Volokh, a professor of law at UCLA, said the students are protected under California Education Code 48950, which prohibits schools from enforcing a rule subjecting a high school student to disciplinary sanctions solely on the basis of conduct that, when engaged outside of campus, is protected by the First Amendment. If the school could point to previous incidents sparked by students who wore garments with American flags, they could argue that the flag is likely to lead to "substantial disruption," Volokh said.

"If, for example, there had been fights over similar things at past events, if there had been specific threats made. But if [school officials] just say, 'Well, we think it might be offensive to people,' that's generally speaking not enough."

Volokh said the students and their parents likely have a winning case on their hands if they decide to take the matter to court. "Oh yes, it's almost open and shut," he said.
Posted by: GolfBravoUSMC || 05/07/2010 10:56 || Comments || Link || E-Mail|| [6463 views] Top|| File under:
Who's in the News
61
[untagged]
5
TTP
4
Commies
2
Govt of Pakistan
2
Govt of Iran
1
Iraqi Baath Party
Bookmark
E-Mail Me
The Classics
The O Club
Rantburg Store
The Bloids
The Never-ending Story
Thugburg
Gulf War I
The Way We Were
Bio
Merry-Go-Blog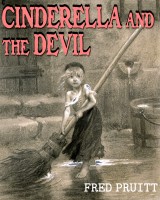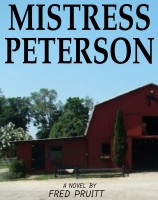 On Sale now!


A multi-volume chronology and reference guide set detailing three years of the Mexican Drug War between 2010 and 2012.

Rantburg.com and borderlandbeat.com correspondent and author Chris Covert presents his first non-fiction work detailing the drug and gang related violence in Mexico.

Chris gives us Mexican press dispatches of drug and gang war violence over three years, presented in a multi volume set intended to chronicle the death, violence and mayhem which has dominated Mexico for six years.
Click here for more information


Meet the Mods
In no particular order...


Steve White
Seafarious
Pappy
lotp
Scooter McGruder
john frum
tu3031
badanov
sherry
ryuge
GolfBravoUSMC
Bright Pebbles
trailing wife
Gloria
Fred
Besoeker
Glenmore
Frank G
3dc
Skidmark
Alaska Paul



Better than the average link...



Rantburg was assembled from recycled algorithms in the United States of America. No trees were destroyed in the production of this weblog. We did hurt some, though. Sorry.
35.172.111.71

Help keep the Burg running! Paypal: