-Lurid Crime Tales-
Malaysia police recover $1.9m of stolen condoms
[Straits Times] MALAYSIAN police said on Thursday they had recovered more than 700,000 ultrathin condoms that went missing while being exported to Japan, and

placed in durance vile

six people over the incident.

Northern Perak police chief Shukri Dahalan told AFP that '99.0 per cent' of the condoms stolen had been recovered and would be returned to manufacturers Sagami Rubber Industries.


That's nice. Would you trust that they remained pure and untampered with?

The company said last month that about 726,000 polyurethane condoms, with a retail value of around US$1.5 million (S$1.9 million), were loaded into a container at a factory in Malaysia, but the shipment was empty when it arrived in Tokyo.

'We

placed in durance vile

six persons including the lorry driver involved in the shipment, and following information from the suspects, we were able to locate 258 boxes filled with condoms at a house outside Kuala Lumpur and in a warehouse near Port Klang in Selangor state,' he said.

'The boxes appeared intact as they were being stored in different locations while the men were looking for buyers,' Mr Shukri added.

'With the arrest of the men and the recovery of the condoms, the case is now closed.' He said four of the men have been released on police bail, while two are still being held on remand, with all six expected to face charges.
Posted by: Fred || 03/18/2011 00:00 || Comments || Link || E-Mail|| [6464 views] Top|| File under:
'Englishman' dupes divorcee of $155,750
[Straits Times] A 58-YEAR-OLD divorcee's romance with a 'young and handsome Englishman' over the Internet turned out to be a nightmare after she was duped of RM370,000 (S$155,750) in life savings.

The 'Englishman' turned out to be a picture of a good-looking man posted by a group of African con artists on a matchmaking website and later posted to the woman.

Malacca police chief Senior Assistant Commissioner 1 Datuk Chua Ghee Lye said the woman had banked in the money after she was made to believe that the 'Englishman' was in love with her. SAC Chua said that the woman had been chatting and exchanging photographs with the man via the Internet since last month.

He said it was then that the man told the divorcee that he had managed to secure a roadwork project in Kuching worth millions of ringgit but that he needed money to procure equipment. 'The victim, who trusted the man, deposited her life savings into a local bank account,' he said.

However,
The punctuational However...
a relative of the woman, suspecting something was amiss, decided to conduct a check on the 'Englishman' and found that she had been conned, added SAC Chua. The woman subsequently lodged a police report.

SAC Chua said police managed to track down the domain address the matchmaking website was operating from and

tossed in the calaboose

the con artists - an Ugandan, two Nigerians and a local man - at various locations in Selangor, Seremban and Kuala Lumpur.The men were aged between 20 and 30 years.
Posted by: Fred || 03/18/2011 00:00 || Comments || Link || E-Mail|| [6466 views] Top|| File under:
-Short Attention Span Theater-
Helen Thomas to be featured in April Playboy
Helen Thomas is Playboy's April Interview

A Candid Conversation with the Disgraced Dean of the White House Press Corps About her Rage against Israel, her Sympathy for Palestinians and Why she was Fired


CHICAGO, March 17, 2011 -- /PRNewswire/ -- "I knew exactly what I was doing -- I was going for broke. I had reached the point of no return. You finally get fed up...I finally wanted to speak the truth," explains former dean of the White House Press Corps Helen Thomas when asked about her now infamous May 27, 2010 comments on Israel in Playboy's April Interview (issue on newsstands and online at www.playboydigital.com Friday, March 18)....
Lest you be curious enough to peek at the photos accompanying this article, remember that once you see something, you can never un-see it.

Think before you look.tm

(This has been a public service message from the Rantburg Psychiatric Association, the Optometry Institute, and your local station.)
Posted by: Mike || 03/18/2011 16:20 || Comments || Link || E-Mail|| [6493 views] Top|| File under:
-Signs, Portents, and the Weather-
New info on Fukushima
Herschel Smith has up to date facts and figures on radiation levels at the nuclear plants in Fukushima. Recommended. Via Instapundit.
Posted by: || 03/18/2011 08:51 || Comments || Link || E-Mail|| [6465 views] Top|| File under:
Africa North
Secularism stirs fresh debate in Tunisia
[Maghrebia] A forum on religion and politics in Tunis turned into fevered discussion Saturday (March 12th), as Tunisians explored the complex relationship between secularism, Islam and national identity.

"We in Tunisia now live in a conflict between those who call for a secular state and those who call for preserving the first article of the constitution," Islamic researcher Sami Brahem said at the event, held by non-governmental organisation El Jahedh.

In his lecture, Brahem said that the concept of secularism suffers from distortion, which prompted a debate between pro and anti-secularists.

A number of Islamic proponents expressed their fears that the re-writing of the constitution would lead to the abolition of its first article, which affirms the Arab and Islamic nature of Tunisia.

According to Brahem, their opponents want to enshrine secularism of the state in the constitution "out of fear of religion being engaged in the public matters, leading to the use of people's feelings, which affects the electoral parity".

"This debate among the various affiliates is important, but we have to accept all the trends, whether socialist, nationalist or Islamist, because they constitute the intellectual richness that drives us forward," student Afef El Hamrouni said, "especially since the Islamic religion is valid for every time and place".

For her part, Leila Taouati called for building a state of institutions and conventions rather than a state of doctrines.

While the majority "could give you a win in the elections, it will never give you God's power", Sadek Saidi said.

Saidi called for establishing the concept of citizenship and promoting the culture of ideological difference.

Meanwhile,


...back at the bunker...


pro-secularism supporters on Saturday staged a rally in Sousse and were attacked by their foes.

"Who is practicing suppression here in this march?" Islamic researcher Rajae Ben Salama wondered on her Facebook page. "Certainly not the secularists, it is those who are holding Islamic slogans. They exercise suppression because they want to cancel the demonstration of secularists, rather than organise another demonstration in parallel."

In response to the questions of seminar participants, Brahem said, "Claiming that secularism is a condition for democracy threatens the deviation from the identity of the country and democracy."

"The fears of the two sides are legitimate," he admitted. "Secularists fear a return to doctrinal provisions and the abolition of the Personal Status Code, as well as the return of corporal punishment and change of the society's order."

"As for those who oppose secularism, they insist on retaining the first article of the Constitution, especially since Islam is not a religion of rituals, but it includes many areas related to public affairs," Brahem said.
Posted by: Fred || 03/18/2011 00:00 || Comments || Link || E-Mail|| [6471 views] Top|| File under:
Britain
Back from the diversity brink in Britain
Controversial plans to ask state workers sensitive questions about their sexuality and religious beliefs are likely to be scrapped.

Just two months after setting out the requirement for 27,000 public sector bodies to carry out detailed "diversity audits" of their staff, the Government has signalled an about-turn.


Now they can afford that No Fly Zone over Libya.

Observe, President Obama: this is how a government makes budget decisions.

A "policy review paper" says the burden of red tape will be reduced and revised draft guidelines make no reference to private information about employees being collected or published.

The rules came about as a result of Labour's far-reaching Equality Act, which also allows employers to reject male job applicants in favour of women who are no better qualified, and bans questions about health at interviews.

Under the public sector Equality Duty, spelled out in official documents in January, state bodies with more than 150 members of staff were required to disclose how diverse their workforces are.

It was expected that accurate data would be obtained through "routine monitoring" on "the race, disability, gender and age distribution of your workforce; an indication of likely representation on sexual orientation and religion and belief,


"George looks gay, and Sarah is either Jewish or Muslim -- she sounds Geordie, which doesn't indicate... But Yusuf definitely needs that wheelchair, so we'll put him down for 'disabled'. We need at least one tick in that box."

provided that no-one can be identified as a result; an indication of any issues for transsexual staff, based on your engagement with transsexual staff or voluntary groups; gender pay gap information; grievance and dismissal".

The Government's own consultation documents admitted that equality officers at large public bodies would have to spend eight days a year working on the data, with the help of a statistician, and in total the equality requirements could cost up to £29.8million every year.
Posted by: lotp || 03/18/2011 00:00 || Comments || Link || E-Mail|| [6478 views] Top|| File under:
Dear news media
Remember back in '50s and early '60s, when we set off something like 900 atomic bombs in Nevada? And how we just let the fallout blow wherever and it landed all over the eastern US? And how it wiped out life as we know it and all that was left from Colorado to the Atlantic were six-legged rats battling two-headed cockroaches in the glowing ruins?

Yeah. Exactly. So shut up with the panic already.
Posted by: g(r)omgoru || 03/18/2011 09:42 || Comments || Link || E-Mail|| [6466 views] Top|| File under:
Economy
Gallup Finds U.S. Unemployment at 10.2% in Mid-March
PRINCETON, NJ -- Unemployment, as measured by Gallup without seasonal adjustment, was at 10.2% in mid-March -- essentially the same as the 10.3% at the end of February but higher than the 10.0% of mid-February and the 9.8% at the end of January. The U.S. unemployment rate is about the same today as the 10.3% rate Gallup found in mid-March a year ago.


Lots of nice graphs at link. I dare anyone to tell me with a straight face after looking at the data that our economy is recovering and out of the depression. Go ahead, make my day.
Posted by: DarthVader || 03/18/2011 11:36 || Comments || Link || E-Mail|| [6471 views] Top|| File under:
Science & Technology
Nukes Threatened by Quakes Worse Than Before
What are the odds that a nuclear emergency like the one at Fukushima Dai-ichi could happen in the central or eastern United States? They'd have to be astronomical, right? As a commenter on [the internet] put it this weekend, "There's a power plant just like these in Omaha. If it gets hit by a tsunami...."

It turns out that the U.S. Nuclear Regulatory Commission has calculated the odds of an earthquake causing catastrophic failure to a nuclear plant here. Each year, at the typical nuclear reactor in the U.S., there's a 1 in 74,176 chance that the core could be damaged by an earthquake, exposing the public to radiation. No tsunami required. That's 10 times more likely than you winning $10,000 by buying a ticket in the Powerball multistate lottery, where the chance is 1 in 723,145.


That's why I don't play the Lotto, except for fun.


The nuclear reactor in the United States with the highest risk of core damage from a quake is not the Diablo Canyon Power Plant, with its twin reactors tucked between the California coastline and the San Andreas Fault. It's not on the Pacific Coast at all. It's on the Hudson River.

The reactor with the highest risk rating is 24 miles north of New York City, in the village of Buchanan, N.Y., at the Indian Point Energy Center. There, on the east bank of the Hudson, Indian Point nuclear reactor No. 3 has the highest risk of earthquake damage in the country, according to new NRC risk estimates.
Tabulation of your nuke's risks at the link.
The odds take into consideration two main factors: the chance of a serious quake, and the strength of design of the plant. Nuclear power plants built in the areas usually thought of as earthquake zones, such as the California coastline, have a surprisingly low risk of damage from those earthquakes. Why? They built anticipating a major quake.

Other plants in the East, South and Midwest, where the design standards may have been lower because the earthquake risk was thought to be minimal, now find themselves at the top of the NRC's danger list.


Because the chance of quakes has been revised. One plant's risk was reduced, but most went up.


The chance of serious damage from a quake ranges from Indian Point's 1 chance in 10,000 each year, a relatively higher risk, to the Callaway nuclear plant in Fulton, Mo., where the NRC set the lowest risk, 1 chance in 500,000 each year.


I checked some drainage design for that plant, where I discovered the concept of PMP - Probable Maximum Precipitation. Culverts weren't designed for PMP, but we had to know where the water would go.
Posted by: Bobby || 03/18/2011 06:59 || Comments || Link || E-Mail|| [6470 views] Top|| File under:
Southeast Asia
Laos communists to tussle over China-Vietnam role
[Straits Times] THE ruling communist party of Laos opened its five-yearly congress on Thursday, an event analysts say will see a power struggle between rival pro-Vietnam and China camps.

Red banners are on display throughout the capital Vientiane, where 576 delegates of the Lao People's Revolutionary Party (LPRP) are gathered until March 21 to choose members of the ruling Politburo, according to state media.

Representing more than 191,700 party members, delegates are to decide who will take the key post of general secretary, currently occupied by 75-year-old Choummaly Sayasone, who is expected to stay in the job.

The congress - described by the Vientiane Times as 'the most significant event in the country's political life' - is the traditional venue for the redistribution of powers.

But in a surprise move in December, Prime Minister Bouasone Bouphavanh quit to be replaced by National Assembly president Thongsing Thammavon.

Analysts say his appointment points to a realignment of power in favour of the party's pro-Vietnamese factions and those wary of major Chinese investments pouring into the country.
Posted by: Fred || 03/18/2011 00:00 || Comments || Link || E-Mail|| [6463 views] Top|| File under:
Federal Judge Permits Use Of Taxpayer Money To Fund And Promote Sharia-Compliant Financing (SCF)
Last week, Judge Lawrence P. Zatkoff, a federal district court judge in Michigan, dismissed a constitutional challenge to the U.S. Government's bailout of AIG, which used over a hundred million dollars in federal tax money to support Islamic religious indoctrination through the funding and promotion of Sharia-compliant financing (SCF).

SCF is financing that follows the dictates of Islamic law. The challenge was brought by the Thomas More Law Center (TMLC), a national public interest law firm based in Ann Arbor, Michigan, and co-counsel David Yerushalmi, on behalf of Kevin Murray, a Marine Corps veteran of the Iraqi War.

TMLC filed a notice of appeal immediately after the ruling and will be seeking review of the decision in the U.S. Court of Appeals for the Sixth Circuit.

Richard Thompson, President and Chief Counsel of TMLC, commented: "Judge Zatkoff's ruling allows for oil–rich Muslim countries to plant the flag of Islam on American soil.

"His ruling ignored the uncontested opinions of several Sharia experts and AIG's own website, which trumpeted Sharia-compliant financing as promoting the law of the Prophet Mohammed and as an 'ethical product,' and a 'new way of life.'

"His ruling ignored AIG's use of a foreign Islamic advisory board to control investing in accordance with Islamic law."
Posted by: Anonymoose || 03/18/2011 11:58 || Comments || Link || E-Mail|| [6465 views] Top|| File under:
Who's in the News
50
[untagged]
2
Govt of Pakistan
2
Hamas
2
Taliban
1
Jemaah Islamiyah
1
Govt of Iran
1
Commies
Bookmark
E-Mail Me
The Classics
The O Club
Rantburg Store
The Bloids
The Never-ending Story
Thugburg
Gulf War I
The Way We Were
Bio
Merry-Go-Blog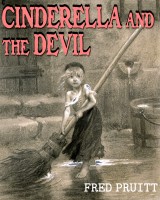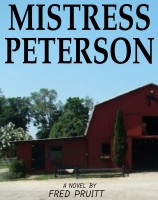 On Sale now!


A multi-volume chronology and reference guide set detailing three years of the Mexican Drug War between 2010 and 2012.

Rantburg.com and borderlandbeat.com correspondent and author Chris Covert presents his first non-fiction work detailing the drug and gang related violence in Mexico.

Chris gives us Mexican press dispatches of drug and gang war violence over three years, presented in a multi volume set intended to chronicle the death, violence and mayhem which has dominated Mexico for six years.
Click here for more information


Meet the Mods
In no particular order...


Steve White
Seafarious
Pappy
lotp
Scooter McGruder
john frum
tu3031
badanov
sherry
ryuge
GolfBravoUSMC
Bright Pebbles
trailing wife
Gloria
Fred
Besoeker
Glenmore
Frank G
3dc
Skidmark
Alaska Paul



Better than the average link...



Rantburg was assembled from recycled algorithms in the United States of America. No trees were destroyed in the production of this weblog. We did hurt some, though. Sorry.
3.239.58.199

Help keep the Burg running! Paypal: