-Lurid Crime Tales-
Boyfriend of Duke lacrosse accuser reported dead
The boyfriend of Crystal Mangum -- stabbed April 3 during a domestic altercation -- has died, Durham police confirmed this morning.

Durham police watch commander Lt. B. Reitz confirmed the death but did not have any information on additional charges against Mangum, who is currently in the Durham County jail on a charge of assault with a deadly weapon with intent to kill inflicting serious injury. Her bail is set at $300,000.



Posted by: Beavis || 04/14/2011 09:42 || Comments || Link || E-Mail|| [268 views] Top|| File under:
US executes inmate with animal drug
No telling what he was doing with an animal drug...


[Iran Press TV] Authorities in the US state of Ohio have executed an inmate, who had spent more than 23 years on death row, with a drug normally used for killing animals.


How appropriate...


Clarence Carter was put to death on Tuesday at the Southern Ohio Correctional Facility in Lucasville, and was the second person to have been killed using the sedative pentobarbital in Ohio, the

News Agency that Dare Not be Named

reports.

A shortage of sodium thiopental -- an anesthetic usually used to make death row inmates unconscious just before their execution -- has forced Ohio to use pentobarbital.

I suppose Ohio could always hang them from a crane - like they do in Tehran.

Experts argue that the use of the new sedative, which is typically used to put down old and sick animals, is inhumane since inmates could be conscious but paralyzed when the other drugs are administered.


Likely he was in a better space at that moment than the person he murdered...


Carter was convicted of killing another inmate, Johnny Allen Jr., 33, who died two weeks after a December 1988 beating in the Hamilton County jail. At the time, Carter was in jail, awaiting sentence for another aggravated murder conviction.

His support committee had argued against the execution, saying that Allen's killing was not premeditated. They stressed that former US Army soldier Allen died during the fight -- likely to have been instigated by himself -- when it got out of control, not because Carter intended to kill him.

The lawyers also said that a key witness, whose testimony played a major role in Carter's conviction, had changed his story years after the murder trial. The witness had earlier testified that he had seen Carter "sucker punch" Allen and then beat him for more than 20 minutes after the latter changed a TV channel.

But later the witness admitted to

Sherlocks

that he didn't really see who started the fight.

Lawyers say the distinction is important, as it means that Carter did not kill Allen with "prior calculation and design," making him ineligible for the death penalty.

They also said that Carter suffered from a borderline personality disorder, and that his upbringing was marked by violent role models, including a stepfather who beat him when he stuttered and a cousin who paid him 50 cents to fight other children.

However,
The punctuational However...
despite the belief by Carter's lawyers that there was a lack of proper evidence, Carter was executed on Tuesday.

In his final statement, Carter told his family he was enjoying his last moments. He also asked Allen's family for forgiveness.

"I'd like to say I'm sorry for what I did, especially to his mother. I ask God for forgiveness and them for forgiveness," he said.

There are nearly 3,260 death row inmates in the United States, as of January 2010, according to the National Association for the Advancement of Colored People (NAACP) Legal Defense and Educational Fund, a leading US civil rights organization.
Posted by: Fred || 04/14/2011 00:00 || Comments || Link || E-Mail|| [393 views] Top|| File under:
-Short Attention Span Theater-
Man 'Engulfed In Flames' At San Francisco Porn Shop
A man was hospitalized Wednesday evening with life-threatening, third-degree burns after catching fire inside a San Francisco porn store, authorities told CBS 5.

The fire occurred at an adult arcade at Sixth and Mission streets just after 6 p.m.

Police officers across the street from the porn shop saw a man run out the front door of the store "engulfed in flames," an SFPD spokesman said.

Some firefighters who happened to be about a block away at the time were immediately summoned and extinguished the flames.

Arson investigators said it was not exactly clear how the man caught fire. Police indicated he had apparently been watching videos in a private booth when the fire ignited.
Posted by: Beavis || 04/14/2011 12:16 || Comments || Link || E-Mail|| [268 views] Top|| File under:
Africa Subsaharan
Clashes rock Abidjan as Ouattara urges peace
[The Nation (Nairobi)] Clashes involving heavy weapons rocked Cote d'Ivoire's Abidjan today as President Alassane Ouattara struggled to return security to the commercial capital after capturing his rival Laurent Gbagbo.

The fighting was heard in areas largely loyal to Gbagbo, the central Plateau district and Cocody in the north, as pro-Ouattara forces tried to return the city to normality after 10 days of bitter street battles.

Ouattara addressed the nation late Monday, the day his troops captured Gbagbo from a besieged presidential bunker in a joint operation with French and UN troops, vowing justice, reconciliation and security.

"I ask you to remain calm and show restraint," Ouattara, the 69-year-old elected leader of the west African country, said in a televised address, hailing "the dawn of a new era of hope".

Meanwhile, it's still 3am and the night is full of screams and sickening thuds.

Legal proceedings
He also announced "legal proceedings against Laurent Gbagbo, his wife and his allies", adding that "all measures are being taken" to protect them following their dramatic capture after a four-month crisis.

Gbagbo, who had held power since 2000 and stubbornly refused to admit defeat in November's presidential election, also called for a laying down of arms in televised comments shortly after his capture from a bunker.

Gbagbo, his wife Simone and son Michel are being held at Ouattara's temporary headquarters at an Abidjan hotel, where they are being guarded by UN police amid fears of reprisals or summary justice


By which is meant "summary execution"...

and as fighting continued.

"There were

festivities

using heavy weapons," around midday, a resident of Plateau, largely deserted since fighting erupted and home to the presidential palace, told AFP by telephone.

"This morning we saw a convoy of cars with lots of 4x4s: (Ouattara's military chief) Cherif Ousmane told us they were going to flush out snipers posted on all tall buildings in Plateau," said a young woman.

"Shortly after they went by, loud blasts began," said the woman, who asked not to be named.

In Cocody, where Gbagbo was

incarcerated

at his official residence on Monday, a resident said "there was sporadic small arms fire in the morning, after which we heard rocket and heavy machine-gun fire for several minutes."

Fighting in Abidjan has left streets littered with bodies and parts of the city in the grip of looters.

The north of the sprawling metropolis was particularly affected, with

gunnies

aboard 4x4 vehicles smashing down house gates under cover of darkness and making off with electrical goods, residents said.

But a semblance of normal life appeared to return to the southern district of Treichville and to Adjame in the north.

"There's car traffic, woro-woros (public transport), taxis. There's even some food shops that have opened," said a Treichville inhabitant.

UN secretary-general
the ephemeral Ban Ki-moon welcomed Ouattara's promise to set up a truth and reconciliation commission to look into accusations of massacres and other crimes made against both sides in the Ivory Coast conflict.

The UN, which has more than 9,000 troops and police in Ivory Coast, will keep up its mission helping to restore law and order and Ban offered help coping with a "critical" humanitarian emergency after the conflict.

The UN has said that at least 800 people have been confirmed killed in the conflict between the rival camps following the November election.
Posted by: Fred || 04/14/2011 00:00 || Comments || Link || E-Mail|| [264 views] Top|| File under:
Gbagbo's humiliating arrest with wife and son
[The Nation (Nairobi)] Cote d'Voire strongman Laurent Gbagbo,


... Former President-for-Life of Ivory Coast from 2000 to 2011. Laurent lost to Alassane Ouattara in 2010 but his representtive tore up the results on the teevee and he refused to vacate the presidential palace. French troops assisted the Oattara forces in extricating him from his Fuhrerbunker...




nabbed

after hiding out for days in a bunker, dragged his country into disaster by refusing for months to accept he lost November presidential elections.

The 65-year-old's dogged ability to hang on to power is nothing new, having ruled the world's top cocoa producer since 2000, including for five years after his mandate ended in 2005.

A skilled orator who likes to play the man of the people, shedding suits and ties for African shirts, he conceals a ferocious will behind an affable exterior.

He steadfastly refused to bow to demands to quit after the UN-backed electoral commission said he lost the November 28 poll with only 46 per cent of votes compared to 54 per cent for rival Alassane Ouattara.

"I am president of Cote d'Ivoire," Gbagbo insisted, leaning on a ruling of a constitutional council headed by one of his allies that he took 51.45 per cent of the votes.

Houphouet-Boigny
Gbagbo cut his teeth in the union during his years of opposition to the "father of the nation," president Felix Houphouet-Boigny (1960-1993).

Born on May 31, 1945, educated in a Christian seminary the historian soon came to annoy the authorities with his union activities.

His wife, the one-time "Iron Lady" of Cote d'Ivoire, Simone Gbagbo stood firmly by her husband Laurent through highs and lows, including his ignominious arrest from a bunker.

She was dragged out with Laurent Gbagbo in Monday's dramatic end to a nearly five-month fight for the presidency and taken with him to the hotel headquarters of rival Ouattara, whom she called "head bandit".

Simone Gbagbo, 61, became First Lady of the world's top cocoa-producing country in October 2000 when the man she married just over a decade earlier won presidential elections.

Known popularly as "Simone" or "Mother", she was often regarded as the power behind the president, respected for her own political activism but also feared for alleged involvement in death squads targeting her husband's rivals.

An evangelical Christian after "miraculously" surviving a car accident in 1998, she convened daily prayers at the presidential residence.

In the 2002 attempted coup, Simone fought for her husband. She rejected the 2003 peace accord that paved the way for a unity government including former rebels, even though it was accepted by her husband.

In the 2010 campaign she was the first to condemn Ouattara, "the scourge".
Posted by: Fred || 04/14/2011 00:00 || Comments || Link || E-Mail|| [276 views] Top|| File under:
Britain
David Cameron: migration threatens our way of life
In his most forthright speech on the issue since he became Prime Minister, he will say that mass immigration has led to "discomfort and disjointedness" in neighbourhoods because some migrants have been unwilling to integrate or learn English.

Pledging to cut the numbers entering Britain to tens of thousands, rather than hundreds of thousands, Mr Cameron will say that "for too long, immigration has been too high".

He will also promise to "stamp out" forced marriages, saying that "cultural sensitivity" cannot be allowed to stop the Government from acting.

In the speech to party members in Hampshire, the Prime Minister will attack Labour for claiming it was racist to talk about immigration, saying it is "untruthful and unfair" not to speak about the issue, however uncomfortable.
Posted by: tipper || 04/14/2011 03:50 || Comments || Link || E-Mail|| [517 views] Top|| File under:
Economy
Jobless Claims Unexpectedly Rise; Inflation Pressure Grows
New claims for unemployment benefits

unexpectedly

rose last week, bouncing back above the key 400,000 level, while core producer prices clumbed faster than expected in March, government reports showed on Thursday.

Initial claims for state unemployment benefits rose 27,000 to a seasonally adjusted 412,000, the Labor Department said. Economists polled by Reuters had forecast claims slipping to 380,000.


They keep using that word, "Unexpectedly!". What the heck do they think is going to happen with the government talking about more taxes as costs of doing business rise? I sure wouldn't be hiring if I was a business owner. I think more and more of these "experts" are little more than political hacks that are paid to be cheerleaders for the government and not give any bad news. Then they act all shocked when their "predictions" head south.
Posted by: DarthVader || 04/14/2011 08:49 || Comments || Link || E-Mail|| [398 views] Top|| File under:
The tax exempt call for higher taxes
From In These Times, a progressive blog: "Revolt at the Waldorf: Rich Activists Push for Higher Taxes on Themselves."

Not really.

This is a story about some self-reported trust-fund babies protesting the fact that the trusts that fund them are tax exemot.

From the post:

"Our current tax system perpetuates inequality," states Elspeth Gilmore. "Wealthy people can really change that narrative."

Gilmore is the co-director of Resource Generation, a national nonprofit organization that supports and challenges young, progressive people with wealth to leverage their privilege and resources for social change.

Wait a second, these rich folks formed at tax exempt corporation ("nonprofit organization" to use the lefty term) to protest the fact that rich people can evade taxes?

But wait. There's more:

Resource Generation recently teamed up with another nonprofit that organizes affluent activists, Wealth for the Common Good, to form a Progressive Tax Campaign. They will be organizing and advocating a change in the policy, laws and perceptions of our tax system. Specifically, the campaign aims to draw attention to the social services that taxing the wealthy could fund, and advocates higher tax bracket rates for top income earners, as well as higher taxes on investment income.

It's a concentration Resource Generation thinks could have a big impact, even if it focuses on the mundane world of taxes. "It's definitely not sexy," Gilmore admits. "There's a lot of myths around it, and it takes education and time to understand. But it gets right to the root of inequality and wealth disparity."

So, this hypocritical protester admits her protest is ineffectual.

But it is tax exempt.

I realize that liberalism is for rich social climbers, but this one seems to be climbing the Empire State building.

By the way, if readers see a spokesman or other official with a nonprofit protesting low taxes, please e-mail the URL so I can mock the hell out of their hypocrisy. Ivy League professors qualify. My e-mail is donsurber@dailymail.com.
Posted by: Beavis || 04/14/2011 08:45 || Comments || Link || E-Mail|| [270 views] Top|| File under:
Europe
800 dead in Channel of Sicily since January
h/t Gates of Vienna


More than 28,000 migrants reached Italy in less than three months, but many (approximately 800, but there are no official figures, so the number may even be greater) have been swallowed by the Channel of Sicily.

Hundreds of boats departed mostly from Tunisia, but also from Libya, and some sank with their human cargo.

Some 14 shipwrecks have been reported to date, the latest one today: two women drowned in Pantelleria during a landing.
Immigration is a human right. Thus, by not providing immigrants from North Africa with safe passage, Italy violates their human rights. Human right violators must be bombed. Therefore Italy must be bombed.
Posted by: g(r)omgoru || 04/14/2011 13:19 || Comments || Link || E-Mail|| [420 views] Top|| File under:
France bans burqa but tolerates nudity
[Iran Press TV] The recent move by

La Belle France

to impose a ban on burqa, a cover-all headdress some

Mohammedan

women choose to wear, has come in contrast with the country's tolerance of public nudity.


That's not a bug, it's a feature...


The ban came into force on Monday and was followed by immediate arrest of nearly 60 women that defied the ban by walking outside the famed Notre Dame Cathedral in

Gay Paree

, reported a Press TV correspondent from the French capital.

A recently-surfaced video, meanwhile, featured a naked male running around the country's streets while trying to cut a figure as a pole vaulter.


That's one way to quickly become skinless in a sandpaper world...

Kenza Drider, a young

Mohammedan

that left the southern city of Avignon for

Gay Paree

to participate in a television program on the day the ban became law, was among the detainees.

"This law infringes my European rights; I cannot but defend them, that is to say my freedom to come and go and my religious freedom," she said.

"This law breaches these rights," said the mother of four.

Her husband, Allal, said, "According to this law, my wife would have to remain cloistered at home, do you find that normal?"

"They come here for their liberty for their freedom to dress as they want. I thank them to come here to defend this form of liberty," said a female supporter of the

Mohammedan

women.

"I think the law is nonsense. Politicians have nothing better to do than attack our veils," said another

Mohammedan

woman that had taken his child out while observing the Islamic dress code in spite of the restriction.

Advocates of the ban in country that purportedly advocates democracy and basic freedoms say the regulation protects women's freedoms as well as

La Belle France

's firmly-embedded principles of secularism.

"Quite a large part of the people believe that the women are weak. So they think that the republic has to protect the minorities, the people, who are weak and then they thought that it was necessary to make a law," said Velentine Zuber, religious practices professor at Sorbonne -- the University of

Gay Paree

.

Based on the procedures dictated by the burqa ban, the police would take the female violators to a

cop shoppe

until they consents to be unveiled for identification.

A spokesperson for the

coppers

' union warily stated that the police have many other problems to solve.

There are fewer than 2,000 women wearing a full-face veil in

La Belle France

, which is home to five million

Mohammedan

s -- the largest

Mohammedan

community in the EU.
Posted by: Fred || 04/14/2011 00:00 || Comments || Link || E-Mail|| [305 views] Top|| File under:
India-Pakistan
Pakistan flood recovery sees $600 mln shortfall
[Dawn] Pakistain is short of $600 million needed to help millions of families rebuild their lives nine months after the country suffered nationwide floods in its worst ever natural disaster, the UN said Wednesday.


The rich infidels don't see why they should give you money to wage jihad against them.

The international community was slow to come to Pakistain's aid in the immediate aftermath of last year's monsoon-triggered floods, which affected up to 21 million people, amid allegations of official mismanagement of funds.


Besides, they're pretty confident none of the donated funds will manage to fall out of oligarchy pockets to land near those in actual need.

As the aid operation now moves from its emergency phase to "early recovery" to rebuild homes and restore livelihoods, the United Nations


...aka the Oyster Bay Chowder and Marching Society...


said a huge shortfall in funds remained.

More than $600 million is still to come from donors, with more than $176.5 million needed for agriculture and food security, more than $174.5 million for housing, and more than $106.6 million for water and sanitation projects.

The rest of the funds are required to improve education, health, livelihoods, governance, and infrastructure, the United Nations and Pakistain's National Disaster Management Authority told

news hound

s in Islamabad.


Perhaps y'all might consider spending less of your budget on weaponry and more on physical and human infrastructure?

"It is critical that the international community supports this effort both technically and financially," UN humanitarian coordinator Timo Pakkala said.
Posted by: Fred || 04/14/2011 00:00 || Comments || Link || E-Mail|| [280 views] Top|| File under: Govt of Pakistan
Southeast Asia
Philippines protests Chinas maritime claim in UN
[Straits Times] THE Philippines has protested to the United Nations


...an international organization whose stated aims of facilitating interational security involve making sure that nobody with live ammo is offended unless it's a civilized country...


over China's claim's to disputed areas in the South China Sea, saying Beijing's stance has no basis under international law.

The Philippines claims

illusory sovereignty

over parts of the Spratly Islands and its adjacent waters, an area believed to be sitting on huge deposits of oil, gas and minerals. China claims the whole territory.

Brunei, Malaysia, Taiwan and Vietnam also claim all or parts of the South China Sea.

In an April 5 protest sent by the Philippine's permanent mission in the United Nations in New York, a copy of which was seen by

Rooters

, Manila asserted portions of the Spratly Islands, known as the Kalayaan island group, are an integral part of the country's territory.

The Philippines said Beijing's claim had no legal basis under the U.N. Convention on the Law of the Sea (UNCLOS), and said parts of the Spratly Islands were part of the Philippines based on international laws.

The Philippine protest was sent to the UN Division for Ocean Affairs and the Law of the Sea. The Philippines questioned China's sweeping claims laid out in its 'nine-dotted line' claim over the entire South China Sea submitted to the UN in 2009.
Posted by: Fred || 04/14/2011 00:00 || Comments || Link || E-Mail|| [285 views] Top|| File under:
Home Front: Culture Wars
Marijuana causes global warming, uses 1% of U.S. electricity
People growing marijuana indoors use 1 percent of the U.S. electricity supply, and they create 17 million metric tons of carbon dioxide every year (not counting the smoke exhaled) according to a report by Evan Mills, an energy analyst at Lawrence Berkeley National Laboratory.

After medical pot use was made legal in California in 1996, Mills says, per-person residential electricity use in Humboldt County jumped 50 percent compared to other parts of the state.

In order to produce some 17,000 metric tons of marijuana this year, Mills estimates authorized growers will use $5 billion worth of energy. That works out to the output of seven big electric power plants.

Much of the carbon dioxide produced by the industry comes from transportation, though the need for lights "500-times greater than recommended for reading" also uses a lot of power and generates a lot of pollution. Air conditioning, ventilation and humidity control also contribute.

In California, some 400,000 authorized growers use about 3 percent of the state's electricity for their business.

"This corresponds to the electricity use of 1 million average California homes, greenhouse-gas emissions equal to those from 1 million average cars, and energy expenditures of $3 billion a year," Mills says. However, since California is such a green state, it only generates 20 percent of national carbon dioxide emissions from pot growing, while using 70 percent of nationwide energy for this industry


Posted by: tipper || 04/14/2011 06:25 || Comments || Link || E-Mail|| [303 views] Top|| File under:
Who's in the News
54
[untagged]
5
Taliban
4
Govt of Pakistan
3
Govt of Iran
3
Hamas
2
TTP
2
Govt of Syria
1
al-Qaeda
1
al-Qaeda in Pakistan
1
Jemaah Islamiyah
1
Palestinian Authority
1
Pirates
1
al-Qaeda in North Africa
1
Fatah
Bookmark
E-Mail Me
The Classics
The O Club
Rantburg Store
The Bloids
The Never-ending Story
Thugburg
Gulf War I
The Way We Were
Bio
Merry-Go-Blog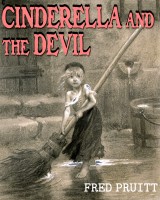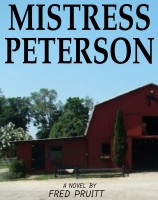 On Sale now!


A multi-volume chronology and reference guide set detailing three years of the Mexican Drug War between 2010 and 2012.

Rantburg.com and borderlandbeat.com correspondent and author Chris Covert presents his first non-fiction work detailing the drug and gang related violence in Mexico.

Chris gives us Mexican press dispatches of drug and gang war violence over three years, presented in a multi volume set intended to chronicle the death, violence and mayhem which has dominated Mexico for six years.
Click here for more information


Meet the Mods
In no particular order...


Steve White
Seafarious
Pappy
lotp
Scooter McGruder
john frum
tu3031
badanov
sherry
ryuge
GolfBravoUSMC
Bright Pebbles
trailing wife
Gloria
Fred
Besoeker
Glenmore
Frank G
3dc
Skidmark
Alaska Paul



Better than the average link...



Rantburg was assembled from recycled algorithms in the United States of America. No trees were destroyed in the production of this weblog. We did hurt some, though. Sorry.
34.200.226.179