Africa North
Egypt president names new PM
[Bangla Daily Star] President Mohamed Morsi has asked Hisham Kandil, a relatively young water minister little known outside Egypt, to form a new government, disappointing investors who had hoped for a high-profile economy specialist.

Kandil was a senior bureaucrat in the ministry until he was appointed minister in July last year after the fall of President Hosni Mubarak


...The former President-for-Life of Egypt, dumped by popular demand in early 2011...


He obtained a doctorate in irrigation from the University of North Carolina in the United States in 1993, according to the water ministry's Facebook page.

A

front man

for Morsi, the

Moslem Brüderbund

politician sworn in as Egypt's first freely elected president on June 30, described Kandil as an "independent patriot" who had not belonged to a party either before or after the popular uprising against Mubarak, according to the state news agency.

Yet Kandil's beard has generated speculation that he has Islamist sympathies. He has denied being affiliated to any Islamist group, but told

Al Jizz

in an interview last year he had grown his beard out of a sense of religious duty.

Kandil did not feature among the long list of potential candidates for premier circulated by Egyptian media in the three weeks since Morsi took office.

That speculation had focused on a group of economists including past and present central bank officials, reports

Rooters

.

"This is quite a surprise as most of the names put around had been from the financial sector. The market is definitely reacting negatively," said Mohamed Radwan at Pharos Securities.

Posted by: Fred || 07/25/2012 00:00 || Comments || Link || E-Mail|| [6458 views] Top|| File under: Arab Spring
Africa Subsaharan
Ghana President Mills dies, VP takes over
Ghana's President John Atta Mills, who won international praise for presiding over a stable model democracy in Africa, died suddenly on Tuesday and his vice-president was quickly sworn in to replace him at the helm of the oil, gold and cocoa producer.


... with Jerry Rawlings waiting in the wings to make his comeback...


Mills had celebrated his 68th birthday on Saturday and his unexpected death came months before he was due to stand for re-election in December as head of the world's No. 2 cocoa grower, which is also a major African gold producer.

"It is with a heavy heart ... that we announce the sudden and untimely death of the president of the Republic of Ghana," the president's office said. It added that Mills had died a few hours after being taken ill, but gave no further details.

A presidential aide, who asked not to be named, said the president had complained of pains on Monday evening and had died early on Tuesday afternoon when his condition worsened.

In line with Ghana's constitution, Vice-President John Dramani Mahama, who is 53, took the oath of office as head of state before a somber parliament hours after the announcement of Mills' death. Mahama will serve as caretaker president until the elections at the end of the year.

Analysts hailed this as a sign that the country's political institutions were solid and working smoothly.

"With Ghana's reputation for stability, having seen two peaceful transitions in government following elections in 2000 and 2008, the strength of Ghana's institutions are likely to see the country in good stead," said Razia Khan, head of Africa research at Standard Chartered.

"As such, market volatility related to near-term uncertainty is likely to be limited," she added.

Amid swirling rumors about his ill health, Mills had returned from medical checks in the United States a few weeks ago. Some reports by local newspapers speculated he had throat cancer, other reports mentioned a sinus-related affliction.
Posted by: Fred || 07/25/2012 00:00 || Comments || Link || E-Mail|| [6462 views] Top|| File under:
UN helicopters attack rebel positions in DR Congo
[Iran Press TV] UN helicopters have attacked rebel positions in the eastern Democratic Republic of the Congo
...formerly the Congo Free State, Belgian Congo, Zaire, and who knows what else, not to be confused with the Brazzaville Congo or Republic of Congo, which is much smaller and much more (for Africa) stable. DRC gave the world Patrice Lumumba and Joseph Mobutu, followed by years of tedious civil war. It's principle industry seems to be the production of corpses. With a population of about 74 million it has lots of raw material...
for the second time this month, officials say.

Mamodj Munubai, a

front man

for MONUSCO, the UN mission in DR Congo, said that the attack was launched on Tuesday in response to a rebel offensive against the civilian population.

There have been no reports so far on the number of casualties.

The UN forces carried out the

helizap

after

festivities

broke out between M23 rebels and government troops north of the regional capital Goma.

The fighting began when rebels attacked army positions around Rugari and Kimumba, north of Goma, Major Olivier Hamuli, the army

front man

for Nord Kivu province, said.

He added that about 2,000 residents were forced to flee the region.

UN helicopters were deployed on July 12 to stop a rebel advance on Goma after rebels seized a number of towns on the Congo's border with Uganda.


The rebels, known as the March 23 movement, defected from the Congolese army in April in protest over alleged mistreatment in the Armed Forces of the Democratic Republic of the Congo (FARDC). They had previously been integrated into the Congolese army under a peace deal signed in 2009.

Posted by: Fred || 07/25/2012 00:00 || Comments || Link || E-Mail|| [6459 views] Top|| File under:
Arabia
Youth Council calls for releasing detained revolutionaries
General Council of Revolution Detainees (GCRD) has urged President Abdurabu Mansour Hadi


...the second and possibly the last president of Yemen, successor to former President-for-Life Ali Abdullah Saleh...


and the interim government to promptly release tossed in the calaboose
Drop the gat, Rocky, or you're a dead 'un!
revolutionaries, cautioning that an outrage wave will broke out in case the detainees stay in custodies.

GCRD has called for staging a sit-in before the cabinet in order to demand the release of detainees who were captured as a result of their participation in Yemen's revolution.

Head of GCRD Abdul-Karim Thoail has said the sit-in will be arranged every Tuesday in conjunction with the weekly meeting of the cabinet.

Thoail spelt out that arrests of revolutionaries are still carried out so far, pointing out that three revolutionaries were tossed in the calaboose
Drop the gat, Rocky, or you're a dead 'un!
this week by security forces in Dhala'a governorate.

He called on all revolutionaries across Yemen to not accept participation in the national dialogue until all tossed in the calaboose
Drop the gat, Rocky, or you're a dead 'un!
revolutionaries are freed.

Human Rights Minister Huriah Mashhour revealed this week that about 117 Yemeni revolutionaries are still held inside intelligence prisons.

A Yemeni rights group, Hood, has revealed that protesters who were tossed in the calaboose
Drop the gat, Rocky, or you're a dead 'un!
during the event of the last year are tortured inside underground jails of the Republican Guard and the military intelligence.

Posted by: Fred || 07/25/2012 00:00 || Comments || Link || E-Mail|| [6459 views] Top|| File under: Arab Spring
China-Japan-Koreas
North Korea leader Kim Jong-un married to Ri Sol-ju
North Korean state media have confirmed for the first time that the country's leader Kim Jong-un is married. Reports referred to him attending the opening of an amusement park with his wife, "Comrade Ri Sol-ju".

There had been much speculation Mr Kim's private life in recent weeks when an unidentified woman was pictured attending events with him.
It's good to be the King hereditary dictator-for-life!
Posted by: Spot || 07/25/2012 09:25 || Comments || Link || E-Mail|| [6469 views] Top|| File under:
More Of Fukushima Exclusion Zone Restrictions Relaxed

Most of the village of Iitate may now be occupied during the day for commerce and reconstruction of quake damage. Residents are not yet allowed to remain overnight due to a lack of supporting infrastructure as this area has not seen any reconstruction work since the 2011 earthquake. Much reconstruction must be done to prepare the area for permanent habitation.

Maps of the steadily shrinking exclusion zone at the link.

Posted by: crosspatch || 07/25/2012 03:16 || Comments || Link || E-Mail|| [6457 views] Top|| File under:
U.S. Silent on ROK Request to Reprocess Nuke Fuel
Five months since Korea officially asked the U.S. for permission to reprocess its own spent nuclear fuel rods there has still been no response from Washington. Korea in February sent a sealed envelope to Robert Einhorn, the U.S. State Department's special adviser for nonproliferation and arms control, saying Seoul wants to start talks on revising a bilateral nuclear energy pact that expires in 2014.

Seoul and Washington signed the pact in 1974 detailing the extent of the nuclear technology Korea can use for civilian purposes. The bilateral pact has helped Korea develop nuclear power technology but also saddled it with a needless restriction on reprocessing its own nuclear fuel rods. Seoul believes it should have the right to reprocess them and also wants to enrich uranium for power generation.

Washington is concerned that Korea could obtain materials to produce nuclear weapons if it is allowed to enrich uranium and reprocess spent fuel rods, which would set a bad precedent in U.S. efforts to stem proliferation. This is why the U.S. has only agreed to conduct joint research with Korea on reprocessing spent nuclear fuel rods through a process known as pyroprocessing, which does not produce weapons-grade plutonium.


I'd let the Chinese know quietly that I think letting the ROK reprocess their fuel rods is a great idea, and that I have no intention of monitoring them. Unless, of course, the Chinese are willing to curb their dog...

Korea has 22 nuclear power plants, making it the world's fifth largest in terms of nuclear energy facilities. The country relies on nuclear power to produce 35 percent of total energy demand.
Posted by: Steve White || 07/25/2012 00:00 || Comments || Link || E-Mail|| [6457 views] Top|| File under:
Great White North
Canada Gets Restart Approval For Two Refurbished Nuke Plants
This is how a sober, serious country with reasonable leadership goes about planning for the future.

After over a decade of overhaul, two Canadian nuclear power plants have been given the green light to restart. The Unit 1 reactor at the CANDU Bruce A facility has been given permission to restart and run to 50% power pending further safety checks before advancing to full power. The Unit 2 reactor is still undergoing refurbishing.

It was decided to refurbish the plants rather than build replacements because Canada was facing imminent power deficits and it would take too long to build new plants. Units 3 and 4 will also be taken off line and refurbished once units 1 and 2 are operational.

Additionally, the Point Lepreau plant has been given permission to restart after its refurbishing. These refurbishing operations are expected to add an additional 25 years of operating life to the plants.

And in yet more news from our softly glowing friends to the north, Westinghouse is expected to formally place a bid for two AP1000 plants at the Ontario Power Generation's (OPG's) Darlington site.
Posted by: crosspatch || 07/25/2012 02:45 || Comments || Link || E-Mail|| [6478 views] Top|| File under:
India-Pakistan
SC orders action against Punjab police hierarchy
[Dawn]
Frustrated with a new twist given by police to the case of lynching of a poor woman in Khanewal, the Supreme Court gave the federal as well as Punjab governments on Monday three days to take appropriate action against the entire provincial police hierarchy or face an adverse order.

"It is the duty of the executive government to move forward and ensure enforcement of the fundamental rights including security of the citizen," Chief Justice Iftikhar Muhammad Chaudhry observed while dictating an order after lengthy proceedings on the barbaric incident.

"We are of the opinion that the

coppers

including the Inspector General to DAG, DPO to SHO don't deserve to occupy such important positions of enforcing the law," the order said. Had the IG or the DPO realised the seriousness of the crime they would have timely rushed to the

scene of the crime

, it said.

A three-judge bench comprising the chief justice, Justice Jawwad S. Khwaja and Justice Khilji Arif Hussain had taken notice of the stoning to death of the woman at Chak 15 in Kacha Koh, about 12km from Khanewal.

Maryam Bibi, 35, a mother of five, was cutting grass in the fields of local landlord Raja Mehbub who reportedly forced her to submit to his sexual advances. When she refused, the landlord levelled allegations against the woman and took the matter to a local Panchayat (council of elders) which ordered that the woman be stoned to death. The order was carried out in her home in the wee hours of July 18.

Her husband Sarfraz was

kidnapped

, but later recovered. Conflicting reports were given by police about the place where he was found.

On Monday, the entire team of senior

coppers

headed by Inspector General of Punjab Haji Habibur Rehman and other officers from DAG to DPO appeared before the court and took the plea that a fresh investigation had revealed that Maryam's husband had killed her with bricks.

Not amused by the story, the Supreme Court read out the entire FIR, supplementary reports and other relevant documents to establish that even Sarfraz Ahmed, the husband, and the doctors who had conducted the autopsy did not corroborate with what police were saying. "Plea being raised by police that Sarfraz has confessed is absolutely incorrect," the order said.

During the proceedings, Mohammad Siddiq, father of Sarfraz, who came to court along with children of Maryam, rejected in a choked voice the allegations levelled by police against his son.

"These facts prima facie indicates that the serious crime of stoning (to death) has not been dealt with fairly nor the background of the case has been taken seriously," the judgment said. "Such attitude sends a negative message and shakes the confidence of the citizens who believe in the rule of law."

The court recalled that in a case relating to the killing of a youth, Sarfraz Shah, by the Rangers in Bloody Karachi


...formerly the capital of Pakistain, now merely its most important port and financial center. It may be the largest city in the world, with a population of 18 million, most of whom hate each other and many of whom are armed and dangerous...


in 2011, not only the Sindh IG but also the DG Rangers who was an army general had been transferred.

In compliance with the last court orders, Advocate General of Punjab Ashtar Ausaf had brought the incident to the notice of the chief minister. However,


some men learn by reading. A few learn by observation. The rest have to pee on the electric fence for themselves...


Deputy Attorney General Shafi Chandio could not communicate it to the prime minister.

The court asked the federal and provincial governments to take appropriate actions against the

coppers

in three days and convey the decision to the registrar or the Supreme Court would issue an order in this regard.

The new officers whenever appointed to replace the present police team will resume investigations independently.

The court also ordered the IG and PPO to provide protection to the family of Sarfraz.

Posted by: Fred || 07/25/2012 00:00 || Comments || Link || E-Mail|| [6457 views] Top|| File under: Govt of Pakistan
FIA registers Khwaja Sharif's murder-conspiracy case
[Dawn]
Federal Investigation Agency (FIA) on Tuesday registered the murder-conspiracy case of former chief justice Khwaja Mohammad Sharif, nominating secretary to the Punjab CM, Dr Tauqeer Shah among others, DawnNews reported.

The FIA has registered the case on the federal government's directives and the FIR was filed by agency's section officer Hakim Din, under section 302 (premeditated murder) and others.

DG civil defence Punjab Ahsanul Rehman, director special branch Punjab Shahid Mehmood and an activist of Pakistain

Moslem

League-Nawaz (PML-N) are also nominated in the case.

The nominated are alleged for creating a rift between the federal, provincial governments and the judiciary by spreading rumours. The federal government had earlier formed a judicial commission to probe the conspiracy as well.

Posted by: Fred || 07/25/2012 00:00 || Comments || Link || E-Mail|| [6457 views] Top|| File under: Govt of Pakistan
Southeast Asia
Philippines ratifies Australia military pact
MANILA: The Philippine Senate ratified a sensitive military pact with Australia Tuesday that lays out rules for visiting troops, in a move politicians said would improve regional security. The agreement was first signed in 2007 but remained in legislative limbo amid political sensitivities, as the country's constitution explicitly bans the long-term stationing of foreign forces on its territory.

Its endorsement by the Senate five years on is seen by some observers as a bid to get Australia's backing in Manila's row with China over South China Sea islands.

Senate president Juan Ponce Enrile said the body passed a resolution endorsing the treaty 17-1 with no abstentions, putting it into force after a four-year debate in the Philippines. The two countries had earlier signed a preliminary agreement on defense and military cooperation in 1995.

The latest pact would, among other things, subject visiting soldiers to the jurisdiction of the host country should they commit acts that are illegal in the host country but not in the sending country.

The Philippines signed a similar pact in 1998 with its traditional military ally the United States. Under the pact small numbers of US military advisers have been deployed in the southern Philippines for the past decade to help train Philippine forces fighting Islamic militants.
Posted by: Steve White || 07/25/2012 00:00 || Comments || Link || E-Mail|| [6462 views] Top|| File under:
Vietnam, Philippines slam China garrison plan
HANOI: Vietnam and the Philippines on Tuesday lashed out at China's moves to establish a military garrison in the South China Sea, amid escalating tensions in the disputed waters.

Hanoi filed a formal protest with Beijing against the plan outlined by China this week to station troops in Sansha in the disputed Paracel Islands, saying it "violates international law."

Manila, which is involved in a dispute over another archipelago, the Spratly Islands, also weighed into the row, summoning the Chinese ambassador to lodge a complaint against the garrison announcement.

An intensifying spat over the South China Sea — the site of key shipping routes and thought to have vast oil and gas reserves — has seen a barrage of diplomatic moves between the countries with competing territorial claims.

Taiwan, one of several claimants to portions of the Spratly chain, plans to boost firepower at its base on that archipelago's biggest island Taiping from next month, Taipei's coastguard said on Tuesday. Longer-range artillery and mortars are to be added to existing weaponry at the site, in a move that could further stoke tensions in the region.

China says it owns much of the South China Sea, while Vietnam, the Philippines, Taiwan, Brunei and Malaysia each claim portions. The disputes have become particularly acrimonious in recent weeks, with Vietnam and the Philippines criticizing what they call Chinese encroachment.

Beijing's garrison plan "violates international law, seriously violates Vietnam's sovereignty... and is invalid," Foreign Ministry spokesman Luong Thanh Nghi told AFP.

China attracted Hanoi's ire — and sparked a series of rare protests in the Vietnamese capital — when it last month designated Sansha as its administrative center for the Paracels and the Spratly Islands.

The state-backed China National Offshore Oil Corporation also announced it was welcoming bids to explore oil blocks in the disputed waters, a week after Vietnam adopted a law placing the Spratlys under its sovereignty.

Nghi told AFP Tuesday that China must revoke its "wrongdoings" and urged "friendly and cooperative" relations in order to "maintain peace and stability" in the South China Sea.

China and South Vietnam once administered different parts of the Paracels but after a brief conflict in 1974 Beijing took control of the entire group of islands. Vietnam still holds several of the larger Spratlys.
Posted by: Steve White || 07/25/2012 00:00 || Comments || Link || E-Mail|| [6459 views] Top|| File under:
Home Front: Culture Wars
Baltimore's Hope: Immigrants
Above is the WaPo's title for the print edition. The on-line version is titled -
Baltimore puts out welcome mat for immigrants, hoping to stop population decline

After decades of seeing the city's population slide with every census count, Baltimore officials are trying to turn things around. One key strategy is embracing immigrants, in the hope they will encourage friends and family to join them.

Mayor Stephanie Rawlings-Blake (D) has told Latinos, in particular, that she is counting on them to help Baltimore gain 10,000 families within a decade. As a first step, she signed an order in March prohibiting police and social agencies from asking anyone about immigration status -- and in the order, she explicitly asked federal immigration authorities to tell anyone they arrest that they are not agents of the city.

Baltimore joins an increasing number of U.S. cities, most of them manufacturing behemoths fallen on hard times, that are courting immigrants to reverse half a century of population loss.


Thus continuing to ignore the problems and only treat the symptoms: crappy government, high taxes, and crappy schools. Bring in some more democratic voters!


The Global Detroit effort includes programs that help immigrants start small businesses, get driver's licenses and learn English. As part of the Welcome Dayton Plan adopted last year, the Ohio city sponsors a soccer tournament for immigrant teams. Not to be outdone, Chicago Mayor Rahm Emanuel (D) says he wants his home town to be known as the most "immigrant-friendly city in the country."


At least I can now understand the concept behind 'Sanctuary Cities' - more dependent democratic voters!


The welcome mats thrown out by struggling cities and states stand in stark contrast to the reception immigrants have faced in places such as Arizona and Alabama. There, laws requiring police to ask a person's immigration status have raised concerns about racial profiling among many immigrants, whether or not they are in the country legally, and many have left because of the stricter laws, as well as the recession.

In the Washington region, Prince William County saw a drop in its immigrant population, both legal and illegal, after it mandated that police make immigration checks.


An interesting statement. Just how do they know that? Checking immigation status at the airport departure lounge? At the border crossings? Or are they guessing? Ah, Journalism!


Baltimore has undergone a shift in attitude. In 2004, then-Maryland Comptroller William Donald Schaefer (D), a former mayor and governor, chastised immigrants who don't speak English well after a Spanish-speaking cashier at a McDonald's had trouble understanding his order.

"I don't want to adjust to another language," Schaefer said. "This is the United States. I think they ought to adjust to us."

Eight years later, Baltimore and many other dying cities are grasping at straws adjusting.

The 2010 census was a tipping point. Most cities that grew had Hispanics and, to a lesser degree, Asians to thank. Cities with few immigrants lost political power and federal money as district lines and funding formulas changed to reflect new census numbers.


I want to thank the WaPo for exposing the root cuase of the problem. Time to send another $50 to the TEA Party!
Posted by: Bobby || 07/25/2012 06:02 || Comments || Link || E-Mail|| [6457 views] Top|| File under:
ABC President: Ross report hurts coverage
[Politico]
ABC News president Ben Sherwood told staff today that last Friday's incorrect report by Brian Ross detracts from the network's otherwise excellent coverage of the Colarado theater shooting, network sources tell POLITICO.

Sherwood's remarks, made on the network's daily editorial conference call, came the morning after Ross's report was picked up by late night comedians John Stewart and Stephen Colbert of Comedy Central, both of whom used Ross's erroneous suggestion of a Tea Party link to the Colorado theater shooting as fodder for their Monday night routines.

On Monday's conference call, ABC News SVP James Goldston also commended the staff for its work, noted the incorrect report, and said that the network was taking steps to ensure it did not happen again, sources told POLITICO yesterday.

A spokesperson with ABC News said the network does not comment on editorial conference calls.

In addition to Ross's report, ABC News now faces a conflicting claim from the mother of Colorado theater shooting suspect James Holmes. Arlene Holmes issued a statement yesterday alleging that ABC's Matthew Mosk mischaracterized her when he reported that she had identified her son as the alleged shooter. On Monday evening, ABC released a new article with details about Mosk's call to the mother and announced that it was standing by its initial report.

Posted by: Fred || 07/25/2012 00:00 || Comments || Link || E-Mail|| [6460 views] Top|| File under:
Harman family out as Newsweak finds new sucker
Hat tip from The Other McCain
The family of late billionaire stereo magnate Sidney Harman has stopped investing in the Newsweek Daily Beast Co joint venture that it co-owns with Barry Diller's IAC/InterActiveCorp, according to representatives of both companies.

IAC said it continues to subsidize Newsweek Daily Beast's operations, and as a result its initial 50 percent interest in the joint venture has grown into a controlling stake.

The Harman family confirmed its ownership stake has been diluted by its decision to cap contributions to the loss-making venture, but would not give a figure. The family plans to maintain a minimum level of ownership in the venture, according to a source familiar with the situation.
Posted by: badanov || 07/25/2012 00:00 || Comments || Link || E-Mail|| [6462 views] Top|| File under:
Who's in the News
27
[untagged]
8
Govt of Syria
5
Govt of Pakistan
3
Arab Spring
3
al-Shabaab
2
Govt of Iran
2
Hezbollah
1
al-Qaeda in Pakistan
1
al-Qaeda in Arabia
1
Govt of Sudan
1
al-Qaeda
1
Hamas
1
TTP
1
Jamaat-e-Islami
1
East Turkestan Islamic Movement
Bookmark
E-Mail Me
The Classics
The O Club
Rantburg Store
The Bloids
The Never-ending Story
Thugburg
Gulf War I
The Way We Were
Bio
Merry-Go-Blog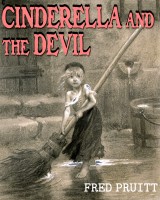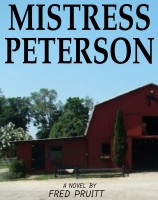 On Sale now!


A multi-volume chronology and reference guide set detailing three years of the Mexican Drug War between 2010 and 2012.

Rantburg.com and borderlandbeat.com correspondent and author Chris Covert presents his first non-fiction work detailing the drug and gang related violence in Mexico.

Chris gives us Mexican press dispatches of drug and gang war violence over three years, presented in a multi volume set intended to chronicle the death, violence and mayhem which has dominated Mexico for six years.
Click here for more information


Meet the Mods
In no particular order...


Steve White
Seafarious
Pappy
lotp
Scooter McGruder
john frum
tu3031
badanov
sherry
ryuge
GolfBravoUSMC
Bright Pebbles
trailing wife
Gloria
Fred
Besoeker
Glenmore
Frank G
3dc
Skidmark
Alaska Paul



Better than the average link...



Rantburg was assembled from recycled algorithms in the United States of America. No trees were destroyed in the production of this weblog. We did hurt some, though. Sorry.
3.239.58.199

Help keep the Burg running! Paypal: