-Short Attention Span Theater-
Historic US town of two on auction
[Bangla Daily Star] A historic American town with a population of two people will be auctioned off on August 15, the auctioneers Williams & Williams said Thursday.

The northwestern town of Garryowen, Montana, little over 7.7 acres, includes houses, a grocery store, a fast food restaurant, a shop and a post office.

"The town has a population of two, making it one of the smallest towns in the United States," reads the auction house's website.

The parcel of land is also situated on the site of the legendary 1876 battle of Little Big Horn, in which US troops led by General George Armstrong Custer were routed by Native American tribes, including the Cheyenne and the Sioux.

The historic defeat, in which Custer was killed, has inspired books and a number of films, including "Little Big Man" (1970), with actor Dustin Hoffman.

The bid for the little piece of Americana will open at $250,000. Up for auction alongside the parcel are a collection of manuscripts and personal belongings of Custer's widow, also up at a starting price of $250,000.

Williams & Williams sold Buford, Wyoming -- billed as the smallest town in America -- to a Vietnamese national for $900,000 at auction in April.
Posted by: Fred || 08/11/2012 00:00 || Comments || Link || E-Mail|| [6457 views] Top|| File under:
-Signs, Portents, and the Weather-
13 killed by lightning outside Bangla mosque
Local police chief Bayes Ahmed says 20 other people were injured by the lightning late Friday in Sylhet district. The victims were struck by the lightning as they were exiting the mosque following special prayers tied to the holy month of Ramadan.

Ahmed said Saturday that some of those who were killed died at the scene, while others died on the way to the hospital. He said the imam who led the prayers was among the dead.


Sounds like Allah was displeased. Maybe it was the sermon...
Posted by: tu3031 || 08/11/2012 13:05 || Comments || Link || E-Mail|| [6458 views] Top|| File under:
Africa North
Morocco security officials arrested in corruption swoop
[Daily Nation (Kenya)]
An unspecified number of security officials accused of corruption on Morocco's northern coast have been placed in durance vile
Drop the rosco and step away witcher hands up!
as part of a judicial inquiry ordered by the king, government sources said on Friday.

Those placed in durance vile
Drop the rosco and step away witcher hands up!
include police agents and customs officers stationed in the ports of Tangier, Nador and Al-Hoceima, with the probe currently targeting between 15 and 20 people, the sources told AFP.

"This inquiry was decided by the king of Morocco following complaints by Moroccan nationals living abroad who have been inconvenienced during their visits at several border posts," the palace said in a statement.

The written and oral complaints recently came to the attention of the king.

"The king has ordered the opening of an inquiry, in conformity with the law, relating to the fraudulent behaviour, corruption and harassment exercised by members of the security services assigned" to the border posts, the palace added.

The probe is also expected to target middlemen illegally offering transit services to Moroccans travellers in exchange for cash, according to other sources.

Posted by: Fred || 08/11/2012 00:00 || Comments || Link || E-Mail|| [6457 views] Top|| File under: Arab Spring
Head of Libya's new national assembly pledges neutrality
[Daily Nation (Kenya)]
The head of Libya's newly-empowered national assembly Mohamed al-Megaryef pledged on Friday to remain neutral and seek to unite ranks in the country, where post-revolution divisions are still deep.

"My main duty is to stand aside, away from political, regional and tribal considerations," Megaryef said as he presided over the first official meeting of the General National Congress.

Speaking just a day after he was elected head of the 200-seat assembly, Megaryef, who is seen as pro-Islamist, announced that he will quit as president of the Libyan National Salvation Front.

Megaryef, a veteran opponent of slain Libyan strongman Moamer Qadaffy's ousted regime, defeated liberal independent Ali Zidane in a run-off by 113 votes to 85.

He said he will keep an "equal distance" with all members of the assembly and called for a broad national dialogue involving politicians and members of civil society, including those outside the legislative body.

He also underlined the need to "remain close to the people" and suggested that all meetings of the assembly be broadcast live on Libyan television.

"Of course there will be differences of opinion. But we must exchange views in order to reach common agreement for the supreme interest of the nation," he said.

"The Congress has a huge and important responsibility," said Megaryef, adding that Libya was at an "important and dangerous" crossroad in its history.

Posted by: Fred || 08/11/2012 00:00 || Comments || Link || E-Mail|| [6457 views] Top|| File under: Arab Spring
Libya's National Transitional Council hands over power to new assembly
[Iran Press TV]
Libya's outgoing National Transitional Council (NTC) has handed over power to the newly-elected General National Congress almost a year after the revolution that toppled long-time dictator Muammar Qadaffy.


... who had more funny outfits than Louis XIV...


The North African country's first peaceful transition of power in more than four decades took place in an official ceremony in the capital Tripoli on Wednesday night, AFP reported.

NTC Chairman Mustafa Abdul Jalil handed power to Mohammed Ali Salim, the chairman and the oldest member of the 200-seat legislative body elected on July 7. NTC and government officials, representatives of civil society groups as well as diplomatic missions in Libya, participated in the ceremony.
Posted by: Fred || 08/11/2012 00:00 || Comments || Link || E-Mail|| [6457 views] Top|| File under: Arab Spring
Africa Subsaharan
Gabon bans demos for opposition leader's return
[Daily Nation (Kenya)] Gabon said Friday it has banned gatherings by supporters of leading opposition figure Andre Mba Obame to mark his return to the country after 14 months abroad for health reasons.

Mba Obame, who was interior minister under the late president Omar Bongo, declared himself president in January last year after rejecting the election of the former leader's son Ali Bongo in 2009.

His action resulted in the regime officially dissolving his National Union Party, one of two main opposition groups in the west African nation. He claims the 2009 election was rigged.

Gabon presidential

front man

Alain-Claude Bilie-By-Nze said any gathering by his supporters to mark Mba Obame's return on Saturday "were not authorised," and that an apparent increase in security in Libreville was not connected.

Mba Obame risks a possible jail term of up to a year if he is convicted of disturbing public order over his 2011 proclamation, after his parliamentary immunity was lifted, his lawyer Lubin Ntoutoume said.

Mba Obame has spent about 14 months away having medical treatment in South Africa and

La Belle France

for a back problem.

"Thirteen months after I left Gabon in a wheelchair, I will be back very soon on both legs," he said last month from

La Belle France

. "Let those who reported me dead prepare to battle my ghost!"

Posted by: Fred || 08/11/2012 00:00 || Comments || Link || E-Mail|| [6458 views] Top|| File under:
Arabia
Saudi Arabia developing all-woman cities
In a bid to offer more women career opportunities without running afowl of Sharia law, the Saudi Arabian government is putting together a group of all-women cities.

According to Russia Today, construction on the first new municipality, an industrial hub slated to be part of the city of Hafuf in the eastern part of the country, is slated to begin next year, under the direction of the Saudi Industrial Property Authority (Modon).

Officials say the new hub will focus on the textile industry and create about 5,000 jobs, with women figuring in in both managerial roles and working on production lines.

"I'm sure that women can demonstrate their efficiency in many aspects and clarify the industries that best suit their interests, their nature and their ability," said Saleh Al-Rasheed, deputy director-general of Modon, adding that plans are already in the works for the second women-only city, with hopes to develop a network of them around the country. The first hub is expected to bring in 500 million riyals (about $133 million) in investments.

Sharia law traditionally allows women to be employed in a limited capacity, but with a 26.9 female unemployment rate – four times that of men – religious mores may be forced to give way to fiscal prudence.
Posted by: tipper || 08/11/2012 20:01 || Comments || Link || E-Mail|| [6458 views] Top|| File under:
China-Japan-Koreas
Japan Tries to Stay off Nuke Power
Workers in short-sleeve dress shirts spend their days in 82-
degree offices, the new standard. Lights are dimmed and printers are on only when necessary. Companies chart their energy use, and at one bread factory on this northern island, an employee jumps on the PA system when electricity usage spikes, ordering air conditioners off and asking select workers to stop what they're doing.

But many Japanese companies are tired of cooperating. Asked by the government to use less electricity, companies say the cutbacks curb their productivity, thin their profits and could eventually stall the world's third-largest economy.


I'm an engineer, not an economist, but I understand that!




The energy-saving push was seen on a smaller scale last year after an earthquake and tsunami triggered a crisis at the Fukushima Daiichi nuclear plant on Japan's east coast and caused shutdowns at several others, and Japanese companies obliged without complaint.

Unlike last summer, when severe shortages were confined to the northeast, even regions far removed from the Fukushima plant now face shortages, with all but two of Japan's 50 viable reactors shuttered amid public opposition. Utility companies are importing record levels of fossil fuels, but even that hasn't covered the gap.


Fossil fuels? Global warming fuels? Aren't they worried about going awash when the oceans rise 3,000 feet?



That leaves companies — many that were already energy-efficient — straining for unorthodox ways to meet peak-hour summer reduction targets. Electronics giant Panasonic told employees at its Osaka headquarters to take a nine-day paid vacation in late July. Manufacturer Nippon Tungsten, in Japan's southern island of Kyushu, bumped work shifts to the weekend to avoid peak hours and, to use less air conditioning, started spraying factory rooftops with cold water. Breadmaker Nichiryo, based in Hokkaido, leased a 200 kilovolt-ampere diesel generator, which supplies electricity at four times the cost of the regional utility company.

Anti-nuclear activists and American Democrats and other tree huggers say that Japan could replace nuclear power, which once supplied one-third of the nation's electricity, with renewable sources. But that will take years of work and billions in investment. This summer's shortages have convinced some corporations that nuclear power is essential, at least until progress on renewable energy is made.


Or the twenty-second century, whichever comes first.



In Hokkaido, households and companies are being asked to shave 7 percent from their 2010 peak-hour consumption levels. Were the local utility able to operate even a single reactor, such a request wouldn't be necessary.

The energy shortages are particularly vexing for companies because nobody knows how long they'll last. Energy experts say that the best way for corporations to reduce consumption is with heavy investment, particularly in energy-
efficient lighting and in modern machinery. Companies, though, are hesitant to spend the money before they know Japan's long-term plan for the nuclear plants.


The ol' uncertainty bugaboo, eh?




Posted by: Bobby || 08/11/2012 14:44 || Comments || Link || E-Mail|| [6463 views] Top|| File under:
Economy
U.S. banks told to make plans for preventing collapse
Long piece about 'recovery plans' and 'resolution plans' by the big five U.S. banks to deal with any new disaster. This shouldn't be big news; it's much like the military having a plan in case we're invaded by Canada.

Interesting read if you're curious, and it does represent some quiet competence (for once) by the Fed.
Posted by: Steve White || 08/11/2012 09:43 || Comments || Link || E-Mail|| [6459 views] Top|| File under:
Oil demand slows as global economy falters
LONDON: Oil demand will rise more slowly than expected next year as economic growth falters, pushing up stockpiles of fuel worldwide and offering some relief to consumers facing high prices. The West's energy watchdog, the International Energy Agency (IEA), said it had cut its estimates of oil use worldwide for several years, trimming its 2013 demand forecast by 400,000 barrels per day (bpd) in the light of a "worrying slowdown" in global economic activity.

"Lower economic growth is feeding through to slower oil demand all round," said David Fyfe, head of the IEA's markets division. "Global inventories have risen, and the oil market looks comfortably supplied."


But gas is still $4 a gallon in the U.S...


The IEA's monthly market report on Friday echoed pessimistic forecasts this week by the US government and the Organization of the Petroleum Exporting Countries (OPEC). The three top energy market forecasters all say output of crude oil has exceeded demand by a wide margin in the first half of this year, filling up stocks of oil and offering a sizeable cushion to cope with any unexpected shock to supplies.

This should help balance the impact on oil prices of political tensions such as the stand-off between the West and Iran over Tehran's nuclear program.

"The significant stock builds that occurred in the first half of 2012 will help relieve global oil markets in the second half," the government's Energy Information Administration (EIA) said.

The EIA expects oil inventories in the developed industrialised economies to rise to 2.62 billion barrels, or 57 days of forward cover by the end of this year, "which is among the highest end-of-year levels in the last decade because of the decline in OECD consumption".

OPEC, which supplies more than a third of the world's oil, says it has been pumping more than 2 million bpd more oil than needed for the last few months, filling up tanks worldwide. The producers' group said in its report that economic slowdown could depress oil demand growth further.


Every time they pledge to cut production, the various members cheat. Iran has to cheat to move oil in spite of the sanctions. The rest of the oil ticks need the money, particularly Hugo. So production will remain high. But prices won't come down because of the threat of a Persian Gulf war which will keep the speculators bidding the prices up.

"The gloomy picture could reduce the world oil demand growth forecast by 20 percent next year," OPEC said.

However, security of supply is still a nagging worry.

"The geopolitical dimension is likely to continue to provide something of a floor for prices. The issue of Iran will likely continue to weigh heavy on the market through the second half of 2012," the IEA said in its monthly report. "Moreover, there is a risk that recent progress in restoring output from Libya, Iraq and Nigeria could be jeopardised if recent political and civil tensions worsen."

Oil prices plunged below $90 a barrel in June after Saudi Arabia stepped in to raise production when Iranian exports fell due to Western sanctions. North Sea Brent crude oil has since recovered to above $110, supported by Iranian tensions and investors' hopes for new money printing programmes from global central banks.

But supply and demand fundamentals of the market are weak. The IEA said it had revised its forecast for oil demand growth in 2013 down by 150,000 bpd to 830,000 bpd, below the growth of 870,000 bpd expected in 2012.

"The latest (Chinese) data reveals a sharp deceleration in momentum compared to the double-digit expansions seen at the beginning of 2011," the IEA said.

On the supply side, global oil production in July stood 2.6 million bpd higher than a year ago, with 80 percent of the increase deriving from OPEC, it said. The agency said exports of Iranian oil in July fell to multi-year lows of 1 million bpd from 1.74 million in June, but it added that sales of Iranian oil to major consumers could start picking up this month.

"There is scope for imports from Iran to recover modestly from September onwards, albeit we retain our existing assumption that around 1 million bpd of Iranian oil may struggle to find buyers in the second half of 2012."

"An observed decline of 14 million barrels in Iranian floating storage in July also suggests that some extra oil is en route to customers for August/September delivery," the IEA added.
Posted by: Steve White || 08/11/2012 00:00 || Comments || Link || E-Mail|| [6457 views] Top|| File under:
US corn production hits 6-year low due to extreme drought
[Iran Press TV]
Corn and soybean production in the United States has slashed to a six-year low as the worst drought in more than 50 years is hitting the country hard.

The US Department of Agriculture announced on Friday that the corn harvest is estimated to drop 13 percent to its lowest level in six years.

The harvest will total 10.779 billion bushels compared with 12.358 billion in 2011 and about 2.2 billion bushels less than it was predicted last month.

The department added that the all-time July's record temperatures across the country have left much of the crops damaged.

About 55 percent of contiguous areas in the US, which is the world's biggest grain producer, are currently experiencing extreme drought.

Corn prices have surged more than 60 percent over the past two months, reaching an all-time high of $8.49 a bushel on the Chicago Board of Trade.

The effect of such high prices is already being felt around the world, raising fears that the 2008 global food crisis could be repeated.

The drought began in the eastern and southern Midwest but has now spread to the central and western areas of the region, including the two main states of the US Corn Belt, Iowa and Illinois.

Posted by: Fred || 08/11/2012 00:00 || Comments || Link || E-Mail|| [6460 views] Top|| File under:
Great White North
Quebec Separatists Kick Beaver in New Campaign Ad
[An Nahar]
A fourth-ranked separatist party vying for an upset riveted Quebec's election campaign Wednesday with an ad showing a beaver in a Mountie hat getting the boot.

The beaver is Canada's national symbol, which can be traced back to the nation's early history, when explorers crossed the continent in search of beaver pelts for use in fashionable hats in Europe.

Quebec solidaire posted an online video depicting a stick figure cheerfully booting the buck-toothed rodent off the screen after it purrs and tries to rub up against its leg.

The crudely-drawn cartoon was designed to put to rest doubts about the party's support for Quebec independence from Canada after other separatists questioned its commitment, as well as to help it stand out in a crowd.

Three of the five political parties in the September 4 election race support Quebec

illusory sovereignty

while a fourth has vowed to put independence on the back burner, for now.

"There are rumors that members of Quebec solidaire drape themselves in the Maple Leaf and hold questionable ties to beavers," says the ad's narrator in French. "In fact, that's not quite the case."

"Federalist, Quebec solidaire? Not at all. Sovereigntist, but not like the others," the narrator adds.

The party noted that no beavers were harmed in the making of the spot.

But not everyone is laughing.

The spot has unwittingly grabbed the attention of English Canada for the first time in the campaign, with commentaries blasting the revival of the separatist movement (and the abuse of animals).

"Can you imagine the screams if we had a cartoon of a beaver eating a fleur de lys?" said a posting on public broadcaster CBC's website.

Quebec twice rejected independence from the rest of Canada in referendums in 1980 and 1995, but only by a narrow margin last time.

Within Quebec, rivals fear Quebec solidaire may siphon votes from the main separatist party, the Parti Quebecois, which could return the federalist Liberals to power and quell talk of independence for at least four more years.

Posted by: Fred || 08/11/2012 00:00 || Comments || Link || E-Mail|| [6457 views] Top|| File under:
India-Pakistan
Demand for law to raise marriage age for girls to 18
[Dawn]
"If a girl can move around a charpoy, she is old and strong enough for marriage" is an oft-heard sentence in the rural areas of Sindh, justifying early marriages, said a participant in a consultative meeting on early marriages organised by the Adolescent Girls Empowerment.

Following the sessions with the social sector and religious scholars, the third meeting was held with media persons to carry forward the message of doing away with early marriages.

Speaking at the event, Sindh women development minister Tauqeer Fatima Bhutto said Pakistain was a conservative country, where women were often kept on the margins. Despite societal attitudes, there was a need to review the existing laws and create new ones to provide justice to women.

Given the sensitive nature of the issue, the minister cautioned the audience that her words must not be taken out of context.

"We all use religion for our personal gains. Whereas it is said that four marriages are allowed, men claim it to be their right, but they don't heed the insistence on 'equality'. The same is the case with marriage where 'aaqil-o-baligh' is a criterion for an individual to get married," she said, adding that

maidens of tender years

were hardly in a position to make decisions when it came to a lifelong contract, nikah.

"It's not just an issue of age. We have to give our girls their rights to health and wellbeing and in this regard, raising the age limit is a must."

RutgersWPF programme manager Kanwal Qayyum said

maidens of tender years

led the maternal mortality rate in Pakistain, adding: "The Child Restraint Marriage Act 1929 needs to be amended where a girl of 16 years is eligible for marriage. The age must be increased to 18 years so that the girls are physically and mentally mature enough to deal with pregnancies."

Talking to Dawn, Abdul Rahim Moosavi, project coordinator of HANDS, said: "We hope to create awareness at the community level regarding the harmful practice of early marriages. The project aims to minimise opposition and mobilise support through advocacy."

Most importantly, he said, it aimed at becoming a catalyst for the passage of a child marriage bill on increasing the minimum age of marriage for girls from 16 to 18.

"In our earlier consultation, the

Learned Elders of Islam

were quite forthcoming. They said if they were involved in the process, doubts could be removed and we all must work as partners. They even suggested that nikah could be performed early, but rukhsati could be delayed till the girl is 18," said Mr Moosavi.

Though the discussion remained focused on how the age limit could be changed given the religious edicts on the issue, the participants observed that change in rural society was much needed in order to end the practice of child marriage.

Though the minister and the implementing partners insisted that the media could help do away with child marriages if it did its job well, many participants said such a bill would face a lot of resistance.

"Changing the mindset in a feudal society is very difficult. However,


it's easy to be generous with someone else's money...


this issue needs to be taken out of the boardrooms and into the community. Most importantly, for this Islamic scholars must be taken on board as they are the ones who have greater reach and if possible a fatwa against early marriages be issued by a competent authority," a journalist from an Urdu daily said. In their recommendations, the government and civil society partners suggested the government must develop and implement systems to prevent child marriages as well as set 18 years as the legal age of consent. It further recommended that attitudes towards child marriages must be changed and stressed the need for community awareness programmes and discussion of human rights


...which are usually open to widely divergent definitions...


perspective in the media. It said life skill-based education must be imparted to youngsters in school to enable them to think rationally.
Posted by: Fred || 08/11/2012 00:00 || Comments || Link || E-Mail|| [6458 views] Top|| File under: Govt of Pakistan
Man denied bail in acid throwing case
[Dawn]
A local court on Thursday dismissed pre-arrest bail application of a man charged with cutting hair of his wife and trying to burn her with acid over a domestic dispute.

Following the court orders the accused, Ishaq Khan, was arrested from the courtroom by local police. The court presided over by additional district and sessions judge Ajmal Wazir observed that the accused did not deserve to be granted pre-arrest bail.

It, however, confirmed pre-arrest bail of Ishaq's sister and a niece in the same case. An FIR was registered against the accused at Pishtakhara police station on June 11, 2012. The complainant, Ms Tahira, stated that she was married to Mr Ishaq around six months ago. She alleged that the accused got annoyed with her over a domestic dispute following which he tried to throw acid at her, but she resisted the move and the bottle of acid fell down. --
Posted by: Fred || 08/11/2012 00:00 || Comments || Link || E-Mail|| [6457 views] Top|| File under: Govt of Pakistan
Syria-Lebanon-Iran
Earthquakes Kill 87 in Iran
Halliburton licenses earthquake generating technology to Mossad.



Two strong earthquakes struck northwest Iran on Saturday, killing 87 people, injuring hundreds and scaring thousands into fleeing their homes as aftershocks continued to hit the area, Iranian state media said.

The U.S. Geological Survey measured Saturday's first quake at 6.4 magnitude and said it struck 60 km (37 miles) northeast of the city of Tabriz at a depth of 9.9 km (6.2 miles). A second quake measuring 6.3 struck 49 km (30 miles) northeast of Tabriz 11 minutes later at a similar depth.

The second quake struck near the town of Varzaghan. "The quake was so intense that people poured into the streets through fear," Fars news agency said of the town.

Tabriz is a major city and trading hub far from Iran's oil producing areas and known nuclear facilities.


Hmmm.


Though buildings in the city are substantially built, homes and businesses in Iranian villages are often made of concrete blocks or mud brick that can crumble and collapse in a strong quake.
Posted by: Glenmore || 08/11/2012 14:29 || Comments || Link || E-Mail|| [6457 views] Top|| File under:
Home Front: Culture Wars
Time, CNN suspend Fareed Zakaria for plagiarism
[Iran Press TV] Time magazine and CNN have suspended columnist and TV host Fareed Zakaria for plagiarizing several paragraphs from another writer and using them in one of his columns in Time.

In a statement issued on Friday, Zakaria, 48, said he made "a terrible mistake," adding, "It is a serious lapse and one that is entirely my fault,"


Yes. This is why it is important to feed and exercise one's conscience in one's youth, that it will be strong and alive until one hits one's dotage, as Mr. Zakaria has clearly done.

The

News Agency that Dare Not be Named

reported.

Time

front man

Ali Zelenko said in a separate statement that the magazine accepted Zakaria's apology but would suspend his column for one month, "pending further review," and CNN said it had also suspended him for his journalistic lapse.

Posted by: Fred || 08/11/2012 00:00 || Comments || Link || E-Mail|| [6457 views] Top|| File under:
The Civil War of 2016
Imagine Tea Party

cut-throats

seizing control of a South Carolina town and the Army being sent in to crush the rebellion. This farcical vision is now part of the discussion in professional military circles.

At issue is an article in the respected Small Wars Journal titled "Full Spectrum Operations in the Homeland: A 'Vision' of the Future." It was written by retired Army Col. Kevin Benson of the Army's University of Foreign Military and Cultural Studies at Fort Leavenworth, Kan., and Jennifer Weber, a Civil War expert at the University of Kansas. It posits an "extremist militia motivated by the goals of the 'tea party' movement" seizing control of Darlington, S.C., in 2016, "occupying City Hall, disbanding the city council and placing the mayor under house arrest." The rebels set up checkpoints on Interstate 95 and Interstate 20 looking for illegal aliens. It's a cartoonish and needlessly provocative scenario.

The article is a choppy patchwork of doctrinal jargon and liberal nightmare. The authors make a quasi-legal case for military action and then apply the Army's Operating Concept 2016-2028 to the situation. They write bloodlessly that "once it is put into play, Americans will expect the military to execute without pause and as professionally as if it were acting overseas." They claim that "the Army cannot disappoint the American people, especially in such a moment," not pausing to consider that using such efficient, deadly force against U.S. citizens would create a monumental political backlash and severely erode government legitimacy.


The vision is hard to take seriously. As retired ArmyBrig. Gen. Russell D. Howard, a former professor at West Point, observed earlier in his career, "I am a colonel, colonels write a lot of crazy stuff, but no one listens to colonels, so I don't see the problem." Twenty years ago, then-Air Force Lt. Col. Charles J. Dunlap Jr. created a stir with an article in Parameters titled "The Origins of the American Military Coup of 2012." It carried a disclaimer that the coup scenario was "purely a literary device intended to dramatize my concern over certain contemporary developments affecting the armed forces, and is emphatically not a prediction."

The scenario presented in Small Wars Journal isn't a literary device but an operational lay-down intended to present the rationale and mechanisms for Americans to fight Americans. Col. Benson and Ms. Weber contend, "Army officers are professionally obligated to consider the conduct of operations on U.S. soil." This is a dark, pessimistic and wrongheaded view of what military leaders should spend their time studying.

A professor at the Joint Forces Staff College was relieved of duty in June for uttering the heresy that the United States is at war with Islam. The

B.O. regime

contended the professor had to be relieved because what he was teaching was not U.S. policy. Because there is no disclaimer attached to the Small Wars piece, it is fair to ask, at least in Col. Benson's case, whether his views reflect official policy regarding the use of U.S. military force against American citizens.
Posted by: Glinesh Craling7938 || 08/11/2012 00:00 || Comments || Link || E-Mail|| [6459 views] Top|| File under:
Who's in the News
37
[untagged]
9
Govt of Pakistan
5
Arab Spring
5
Govt of Syria
4
al-Qaeda in Arabia
2
TTP
2
al-Shabaab
1
Abu Sayyaf
1
Hamas
1
Pirates
1
Thai Insurgency
1
al-Qaeda in Pakistan
1
al-Qaeda in Iraq
1
Ansar Dine
1
Boko Haram
Bookmark
E-Mail Me
The Classics
The O Club
Rantburg Store
The Bloids
The Never-ending Story
Thugburg
Gulf War I
The Way We Were
Bio
Merry-Go-Blog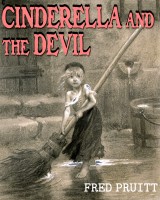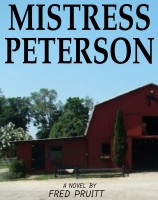 On Sale now!


A multi-volume chronology and reference guide set detailing three years of the Mexican Drug War between 2010 and 2012.

Rantburg.com and borderlandbeat.com correspondent and author Chris Covert presents his first non-fiction work detailing the drug and gang related violence in Mexico.

Chris gives us Mexican press dispatches of drug and gang war violence over three years, presented in a multi volume set intended to chronicle the death, violence and mayhem which has dominated Mexico for six years.
Click here for more information


Meet the Mods
In no particular order...


Steve White
Seafarious
Pappy
lotp
Scooter McGruder
john frum
tu3031
badanov
sherry
ryuge
GolfBravoUSMC
Bright Pebbles
trailing wife
Gloria
Fred
Besoeker
Glenmore
Frank G
3dc
Skidmark
Alaska Paul



Better than the average link...



Rantburg was assembled from recycled algorithms in the United States of America. No trees were destroyed in the production of this weblog. We did hurt some, though. Sorry.
18.206.177.17

Help keep the Burg running! Paypal: