-Short Attention Span Theater-
Study Questions Existence Of PMS
(CBS Atlanta) - New research suggests that the phenomenon of premenstrual syndrome, known more commonly as PMS, may not occur the way many have thought over the years.


"WOULD YOU LIKE A DEMONSTRATION?!?" she asked.

"I have PMS, a .45 and one nerve you getting on - now what were you demanding I pay attention to?"

Researchers working under the direction of Dr. Sarah Romans of the University of Otago in New Zealand asserted that the correlation between an impending menstrual cycle and symptoms such as mood swings is far more tenuous than previously stated, according to Time Health & Family.


"I'M GONNA RIP YOUR THROAT OUT!" she sobbed.


"The human menstrual cycle ... has historically been the focus of myth and misinformation, leading to ideas that constrain women's activities," authors of the study wrote. "We wished to examine one pervasive idea, that the [menstrual cycle] is a cause of negative mood, by studying the scientific literature as a whole. We briefly reviewed the history of the idea of premenstrual syndrome and undertook a systematic review of quality studies."

A reported 47 studies were examined in the process, each of which tracked the moods of women throughout the course of their respective menstrual cycles. Of those studies, only 15 percent found that women experienced PMS.


That sounds about right. Some women suffer a great deal as their hormone levels change, some don't have any problems whatsoever, some are aware of changes without being overly troubled by them. And some experience each of those possibilities at different stages of their lives. Likewise, some men need red convertibles to replace their thinning hair and not-thinning abdomens, but many are untroubled by the passage of time as they enjoy what each new stage brings.
Posted by: Fred || 10/25/2012 00:00 || Comments || Link || E-Mail|| [6511 views] Top|| File under:
Oregon scientists make embryos with 2 women, 1 man
Scientists in Oregon have created embryos with genes from one man and two women,


I tried to do that once. It didn't work. I was too drunk.


using a provocative technique that could someday be used to prevent babies from inheriting certain rare incurable diseases.

The researchers at Oregon Health & Sciences University said they are not using the embryos to produce children, and it is not clear when or even if this technique will be put to use. But it has already stirred a debate over its risks and ethics in Britain, where scientists did similar work a few years ago.

The British experiments, reported in 2008, led to headlines about the possibility someday of babies with three parents. But that's an overstatement. The DNA from the second woman amounts to less than 1 percent of the embryo's genes, and it isn't the sort that makes a child look like Mom or Dad. The procedure is simply a way of replacing some defective genes that sabotage the normal workings of cells.
Posted by: Fred || 10/25/2012 00:00 || Comments || Link || E-Mail|| [6510 views] Top|| File under:
Woman Arrested For Public Drunkenness Gives Birth In Jail Lobby
This is what you might call our Classy Broad o' the Month story...


(CBS SF) SANTA CRUZ -- A pregnant woman tossed in the calaboose
Keep yer hands where we can see 'em, if yez please!
last weekend for public drunkenness gave birth in the lobby of the Santa Cruz County jail early Monday.


So now the child will have something to talk about for the rest of her life, once she learns to talk...


Sheriff's Sgt. Steve Carney told the Santa Cruz Sentinel that jail staff initially refused to book the 29-year-old Clearlake woman Sunday afternoon because she was pregnant and intoxicated. She was eventually booked after an evaluation at local hospital.

"Can you gimme an evaluation, Doc?"
"Sure. She's knocked up. And drunk."
The woman was being released Monday after deputies determined she had sobered up enough to go home, according to the Sentinel.
"How many fingers y'see, Shirl?"
"Eleven."
"Try again."
"Six?"
"Give it another try."
[Hic!] Four?"
"Close enough. Get the hell outta here."
As she was being escorted out of the jail lobby, she went into labor, according to the Sentinel.
"Aaaah!"
"Wossa motta, Shirl?"
"The baby! It's com... [BLURT!]... here!"
The jail's medical staff assisted in the delivery of a baby girl estimated to be two or three months premature, the report said.
"More like passin' a cantaloupe than a watermelon, eh, Shirl?"
"Shuddup and gimme a drink."
Jail staffers had to resuscitate the newborn before paramedics arrived, Carney said.
"Jones! Give the child CPR!"
"But she's all slimy and..."
"Get breathing, Jones!"
"Jones (The jail staff) did a good job," Carney told the Sentinel. "They probably saved this little baby's life ... what if she (the mother) had walked away?"


Or staggered away, as it were...


The mother and baby were taken to the hospital for further observation and care, the report said.


"Another one for the drunk tank, Dr. Kildare. Oh, and put the little one in the NICU when you get time."
Posted by: Fred || 10/25/2012 00:00 || Comments || Link || E-Mail|| [6472 views] Top|| File under:
Mourners flee after man turns up alive at his own wake
A 41-year-old car washer from northeastern Brazil shocked his family by turning up at his own wake after his family mistakenly identified a murdered local man at the morgue as him, local media reported Tuesday.

Family and friends in the town of Alagoinhas in Bahia state were gathered around the body of another car washer resembling Gilberto Araujo when he showed up after being told of his "death" by a friend who had spotted him in the street.

"I said, 'Guys, I'm alive, pinch me,'" Araujo told the O Globo news website. He had not seen his family for about four months until then.

His mother, shopkeeper Maria Menezes, said some of those attending the wake fainted while others fled.

"It was a fright. ... I'm very happy because what mother has a son that they say is dead then turns up alive?" she said.

On first learning of the confusion, Araujo tried to call an acquaintance at the wake to inform them he was alive, but his call was dismissed as a prank. The corpse has now been returned, O Globo reported.
Posted by: Beavis || 10/25/2012 00:00 || Comments || Link || E-Mail|| [6475 views] Top|| File under:
-Signs, Portents, and the Weather-
Live Shark Drops Onto San Juan Capistrano Golf Course
Imagine this: You're having a pleasant afternoon with your buddies, playing the links at San Juan Hills Golf Club.

You arrive at the 12th tee box at the San Juan Capistrano course and there you see it: A shark, very much alive and thrashing around on the grass.

OK, so it was only a 2-foot-long shark, but still.

"Shark falling from the sky, kind of odd," said Melissa McCormack, director of club operations at San Juan Hills.

The fish was actually found about 4 p.m. Monday by a golf course employee, who picked it up, put it into the back of his golf cart and drove it to the clubhouse, she said. A group of golfers had just left the tee before the shark was spotted.

The shark had two puncture wounds, which made McCormack think a predatory bird had scooped the fish up out of the water, dropping the shark down onto the course. She first relayed the story to the Capistrano Dispatch.
Posted by: Fred || 10/25/2012 00:00 || Comments || Link || E-Mail|| [6517 views] Top|| File under:
Africa North
Egypt Draft Constitution Institutes Sharia as Law of Land
The Muslim Brotherhood and Salafists are at odds over the exact language of the draft Egyptian constitution, but the difference is meaningless. Sharia will be the law of the land. And the U.S. response is that it is withholding judgment until a constitution is officially proposed but so far, so good!

The dispute is over the precise definition of the role of Sharia in Article 2. The Muslim Brotherhood is satisfied with declaring "the principles" of Sharia to be the main source of legislation. The Salafists want it to say that Sharia (not its principles) is the main source of legislation. That is what the fuss is over.

On October 18, the Muslim Brotherhood's official website carried a statement from Dr. Mahmoud Ghozlan, a leader in its Guidance Bureau that sits on the Constitutional Assembly that is writing the draft. It claims that an agreement has been reached, but the Salafists are still planning demonstrations on November 2.

Ghozlan says that the General Provisions section of the constitution will define what is meant by the language of Article 2:

"The principles of Islamic Sharia include general evidence and fundamentalist bases, rules and jurisprudence, as well as sources accepted by doctrines of Sunni Islam and the majority of Muslim scholars," it reads.

In other words, the institution of Sharia.

The fact that even this isn't strong enough language for the Salafists shows how radical they are. By the way, the Salafists won about 20% of the vote in the parliamentary elections.

Non-Islamists are also outraged about the language of another part of the draft. Article 68 reads, "The state shall take all measures to establish the equality of women and men in the areas of political, cultural, economic and social life, as well as other areas, insofar as this does not conflict with the rulings of Islamic Sharia."



Manal El-Tibi, a human rights activist, saw what was happening and quit the Constituent Assembly. She complained that the Assembly is stacked with Islamists and "they want not only an Islamic Egypt but a Caliphate ... I saw all the dirty details."

Manal El-Tibi, a human rights activist, saw what was happening and quit the Constituent Assembly. She complained that the Assembly is stacked with Islamists and "they want not only an Islamic Egypt but a Caliphate ... I saw all the dirty details."

The Assembly includes 24 members of the Muslim Brotherhood, six Brotherhood supporters, 18 members of the Salafist Al-Nour Party and three members of the Islamic Centrist Party.

The draft constitution is also designed to solidify the Brotherhood's grip on power by undermining the Supreme Constitutional Court. It takes away the independence of the judiciary by permitting the president to choose the chairman and members of Egypt's highest court.

When asked what the U.S. thinks about what the Egyptian constitution looks like so far, State Department spokesman Victoria Nuland said the U.S. won't make a judgment until its fully written, but then made a judgment on the process. Ahram Online summarized her statement as saying it has been "broadly democratic and moving in the right direction."

The good news is that the constitution has to be approved in a referendum. The Egyptian people can accept it or reject it. The Brotherhood's popularity has fallen sharply and there are protests against President Morsi and the draft constitution. If the Salafists vote against it as well, even if it's not for good reasons, it's hard to see it passing.

The Supreme Constitutional Court has also announced that it is investigating the legality of the Constitutional Assembly. The Court disbanded the lower house of parliament and since the parliament chose the Assembly, it has grounds to dismiss the body. The ruling comes today, October 23.

The draft constitution will institute a Sharia-based governance no matter how the Brotherhood-Salafist disagreement plays out. The U.S. shouldn't be facilitating its passing by reassuring Egyptians that the process of writing the constitution has been "broadly democratic and moving in the right direction."
Posted by: Au Auric || 10/25/2012 01:35 || Comments || Link || E-Mail|| [6469 views] Top|| File under:
Africa Subsaharan
Benin issues warrants for 2 more suspects in 'poison plot'
The new warrants issued late Tuesday target Patrice Talon, the alleged instigator of the plot and Yayi's former ally-turned-enemy, as well as Olivier Boko, a Talon associate


Prosecutors say the president's niece, Zouberath Kora-Seke, and his physician Ibrahim Mama Cisse were promised one billion CFA francs (1.5 million euros, $2 million) to carry out the plot, with former commerce minister Moudjaidou Soumanou acting as an intermediary


The motive for the alleged plot has not officially been made clear, but an aide to the president said on condition of anonymity that it may have involved lucrative contracts
Posted by: Fred || 10/25/2012 00:00 || Comments || Link || E-Mail|| [6472 views] Top|| File under:
Burrowing Beetles Delay Trans-Canada/Keystone Pipeline
Pipeline developer TransCanada's Gulf Coast project has been dogged by protesters in east Texas but its progress in Oklahoma has been slowed by concerns about the American burying beetle.


I was just worring about them the other night. Kept me awake, it did!


Some of the endangered insect's habitat is along the route of the $2.3 billion pipeline being built from the crude oil storage hub at Cushing to refineries in the Houston area. The American burying beetle has been a troublesome issue for oil and gas companies in Oklahoma for more than a decade.


Since it was declared endangered.


Goulet said crews are making steady progress, and is expected to be finished by late next year, despite protests in east Texas.

Members of the Tar Sands Blockade have spent almost a month in a "tree village" near Winnsboro, Texas, to protest the project. Protesters contend the pipeline and "dirty" oil from Canada's tar sands could cause irreparable damage to the environment if it is allowed to proceed.
Posted by: Bobby || 10/25/2012 12:25 || Comments || Link || E-Mail|| [6499 views] Top|| File under:
NY Times misses third-quarter expectations, stock tumbles
Today's feel good story...

The New York Times Co reported worse-than-expected results on Thursday as advertisers cut spending on both print and digital outlets, sending shares down 12 percent.

The newspaper company said that revenue was up almost 1 percent to $449 million. Still, the result missed the analysts' consensus estimate of $479.23 million, according to Thomson Reuters I/B/E/S. Adjusting for severance costs and other special items, the company reported a quarterly loss of 1 cent per share, well below expectations of earnings of 8 cents per share.

The slight uptick in revenue was due to a 7.4 percent rise in circulation revenue helped by the company's digital subscription plans. But as the company tries to rely more on circulation for its revenue, advertising sales are in a persistent slump.

"It wasn't a nice quarter on revenue," said Edward Atorino, an analyst with Benchmark Co. "The advertising numbers look terrible. I thought they might do a little better. They are caught up in the downslide like everybody else."

The stock dropped 12 percent to $9.37 in morning trade.


Mr. Slim, Mr. Carlos Slim to the red courtesy phone...

Digital ad revenue, which has been a bright spot for the company, fell 2.2 percent.

The company attributed the declines to the "challenging economic environment, ongoing secular trends and an increasingly complex and fragmented digital advertising marketplace."


And the fact that they cater to a 'more selective' audience these days...

Advertising revenue at The New York Times newspaper depends largely on national accounts from sectors like telecommunications and technology that use the daily to reach people across the United States.

The trend of declining national ad revenue was apparent at Gannett Co, the largest newspaper chain in the United States, and its national newspaper USA Today, a competitor to the Times. While Gannett turned in better-than-expected results last week, national advertising, primarily through USA Today, was down almost 8 percent at its U.S. newspapers.

The clampdown by advertisers is expected at the New York Times into the next quarter - typically the strongest one for the newspaper industry as it's buoyed by holiday spending.

The company said it expects the same advertising trends in the fourth quarter as the third period.

Once a sprawling media conglomerate, The New York Times has bled barrels of red ink tightened its focus and shed assets. Over the past year, it sold a group of newspapers in the U.S. Southeast and in California, digital property About Group and stakes in sports ventures including the Boston Red Sox and Liverpool Soccer Club. It is now down to a handful of newspapers, including its flagship, the Boston Globe, the Worcester Telegram & Gazette and the International Herald Tribune.
Posted by: Steve White || 10/25/2012 10:48 || Comments || Link || E-Mail|| [6545 views] Top|| File under:
Europe
Greek parliament in chaos over revised bailout plan
When is the Greek parliament not in chaos?

One Greek official said the troika would need to back down over demands for tough labour laws or risk a political revolt.

"Even if the troika give us a negative report, what are they going to do? Are they really going to not give us the instalment [to keep Greece's economy afloat] two weeks before the US elections, with everything that entails -- default, bankruptcy, global market turmoil?" he asked.

"These labour reforms will turn our country into Bangladesh. They have no fiscal benefit and will actually derail the adjustment programme. The political system will collapse if we impose them.

"The troika is demanding that we commit suicide, which is why we believe this is a matter that should be solved on a political level by the prime minister and not with the troika."


Why don't you solve your problems instead of wringing your hands and demanding that other people give you money?

Stournaras was forced into his U-turn after the German finance minister, Wolfgang Schäuble, told reporters in Berlin that a deal would be impossible until the troika concluded its report.

Schäuble, who is a key architect of the austerity measures dominating Europe's economic landscape, warned that the eurozone's finance ministers must also read the report before agreeing to the two-year loan extension called for by the Greek government.
Posted by: tipper || 10/25/2012 03:21 || Comments || Link || E-Mail|| [6512 views] Top|| File under:
India-Pakistan
Violence against women high in Peshawar
[Dawn]
Beautiful Downtown Peshawar


...capital of Khyber Pakhtunkhwa (formerly known as the North-West Frontier Province), administrative and economic hub for the Federally Administered Tribal Areas of Pakistan. Peshawar is situated near the eastern end of the Khyber Pass, convenient to the Pak-Afghan border. Peshawar has evolved into one of Pakistan's most ethnically and linguistically diverse cities, which means lots of gunfire.


is among 14 districts in the country with high incidence of violence against women over the first six months of the current year, according to an Aurat Foundation report.

Other districts are Lahore, Okara, Sargodha, Faisalabad


...formerly known as Lyallpur, the third largest metropolis in Pakistain, the second largest in Punjab after Lahore. It is named after some Arab because the Paks didn't have anybody notable of their own to name it after...


, Rawalpindi, Sialkot, Gujrat, DG Khan, Pakpattan, Muzaffargarh, Sahiwal, Mirpurkhas, Sheikhupura and Ghotiki, said the 'Violence Against Women In Pakistain Monitor (Jan-June 2012) report released here on Tuesday.

According to the report, women in Khyber-Pakhtunkhwa


... formerly NWFP, still Terrorism Central...


are at a high risk of subjugation but culture and societal norms in the province make it harder for women to report violence against them.

During January and June this year, 283 VAW cases were reported in Khyber-Pakhtunkhwa but the number is six per cent of the countrywide incidence of such crimes.

Around 55 per cent of VAW incidents reported in Khyber-Pakhtunkhwa in six months were of murder totaling 157, while the province registered nine cases of abduction and kidnapping during the period.

Overall, 32 cases of domestic violence, 23 of honour killing and 30 of suicide were reported in the province between Jan and June 2012.

In Khyber-Pakhtunkhwa, the prevalence of sexual violence was reportedly low as seven cases of rape or gang rape were reported in six months.

The rate of the registration of first information report for VAW was reportedly high in the province as FIRs of 65 per cent of the cases were reported during the first six months of the year.

According to the report, FIRs were registered for 184 VAW cases but no FIR was registered for 82 cases. There is no information about the status of FIR for 17 cases in Khyber-Pakhtunkhwa.

Statistics show 60 per cent of women who were subjected to violence in Khyber-Pakhtunkhwa were married.

"A total of 1,170 married and 62 unmarried women were victims of violence of women in the province during the Jan-June 2012 period. There is no information available about the marital status of 51 victims of violence against women," it said.

Posted by: Fred || 10/25/2012 00:00 || Comments || Link || E-Mail|| [6466 views] Top|| File under: Govt of Pakistan
Southeast Asia
Students Lead Anti-Rohingya Rally in Myanmar
[An Nahar] Hundreds of Buddhist university students rallied Wednesday against

Moslem

s in a flashpoint city at the center of communal tensions in western Myanmar, a protest leader told AFP.

The protest in Sittwe, capital of Rakhine state, followed overnight violence in nearby towns as a fresh outbreak of unrest between ethnic Rakhine and

Moslem

Rohingya stretched into a third day.

At least three people died and hundreds of homes were torched on Monday in

festivities

between the two sides, according to officials, with a further 50 properties set ablaze on Tuesday morning.

Rakhine state witnessed widespread violence in June that left dozens dead, tens of thousands displaced and prompted rights groups to warn of a humanitarian crisis.

The Rohingya are viewed as

undocumented Democrat

s from neighboring Bangladesh by the Myanmar government and many Burmese -- who call them "Bengalis".

More than 800 students joined the rally to call for an end to "studying with terrorist Bengalis", and for the removal of

Moslem

villages on the road to the university, student protest leader Wai Yan told AFP by telephone.

It was the latest in a series of protests by Buddhists in Myanmar against the stateless Rohingya, who have long been considered by the United Nations


...Parkinson's Law on an international scale...


to be one of the most persecuted minorities on the planet.

Tensions remain at boiling point across Rakhine state with a curfew in force in many areas, while tens of thousands of Rohingya languish in basic camps, some behind barbed wire in Sittwe, since June's flare-up of violence.

Rights groups say the Rohingya are becoming increasingly desperate as a campaign to force them out of the country intensifies, with Buddhist monks taking a lead role in whipping up sentiment against them.

Fresh violence, including the torching of homes, took place overnight in two towns, a Rakhine state

front man

said.

"There were

festivities

yesterday (Tuesday) night and houses were burnt in Myebon and Kyauk Phyu towns," Myo That told AFP, adding that he did not know if there were any casualties.

"They took the chance to attack each other at night when it was dark."

Posted by: Fred || 10/25/2012 00:00 || Comments || Link || E-Mail|| [6479 views] Top|| File under:
Who's in the News
51
[untagged]
7
Govt of Syria
4
Govt of Pakistan
2
al-Shabaab
2
Arab Spring
2
al-Qaeda in Arabia
1
Houthis
1
Jamaat-e-Islami
1
Lashkar-e-Islami
1
Taliban
1
TTP
1
al-Qaeda in Pakistan
1
al-Qaeda
1
Hamas
Bookmark
E-Mail Me
The Classics
The O Club
Rantburg Store
The Bloids
The Never-ending Story
Thugburg
Gulf War I
The Way We Were
Bio
Merry-Go-Blog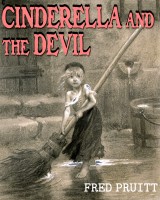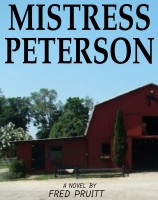 On Sale now!


A multi-volume chronology and reference guide set detailing three years of the Mexican Drug War between 2010 and 2012.

Rantburg.com and borderlandbeat.com correspondent and author Chris Covert presents his first non-fiction work detailing the drug and gang related violence in Mexico.

Chris gives us Mexican press dispatches of drug and gang war violence over three years, presented in a multi volume set intended to chronicle the death, violence and mayhem which has dominated Mexico for six years.
Click here for more information


Meet the Mods
In no particular order...


Steve White
Seafarious
Pappy
lotp
Scooter McGruder
john frum
tu3031
badanov
sherry
ryuge
GolfBravoUSMC
Bright Pebbles
trailing wife
Gloria
Fred
Besoeker
Glenmore
Frank G
3dc
Skidmark
Alaska Paul



Better than the average link...



Rantburg was assembled from recycled algorithms in the United States of America. No trees were destroyed in the production of this weblog. We did hurt some, though. Sorry.
44.200.30.73

Help keep the Burg running! Paypal: