Detroit area Freeway shooter at it again.
There have been two more shootings today on I-96 in Bloody Williamson Livingston County that law enforcement officials believe are connected to 22 other shootings that occurred during a three-day period earlier this month.

One man was struck in his buttocks,


if you gotta be shot, make it the buttocks


marking the first injury in the shootings, which police believe is the work of one man firing a handgun, mostly at motorists, while he drives.

Today's incidences come less than a fortnight after a gunman went on a three-day shooting spree through Oakland, Livingston, Ingham and Shiawassee counties, police officials have said.

Livingston County Sheriff Bob Bezotte said that at 11:52 a.m. today an 18-year-old driver called 9-1-1 to report that his car had been shot at while driving on I-96 near the Fowlerville Road exit. The shot, Bezotte, went through the rear driver's side window clear through the other side of the car. An 18-year-old woman was a passenger, he said. No one was hurt.

Posted by: Besoeker || 10/28/2012 00:00 || Comments || Link || E-Mail|| [336065 views] Top|| File under:
3.6 million Social Security numbers hacked in S.C.
[The State] The U.S. Secret Service detected a security breach at the S.C. Department of Revenue on Oct. 10, but it took state officials 10 days to close the attacker's access and another six days to inform the public that 3.6 million Social Security numbers had been compromised.

The attack also exposed 387,000 credit and debit card numbers. The stolen data included other information people file with their tax returns such as names and addresses. Businesses' taxpayer identification numbers also potentially have been comprised in the attack that is being described as one of the nation's largest against a state agency.

The attack affects tax returns as far back as 1998, the Revenue Department said. But not all of the department's data – so not every taxpayer – was affected, it said.

Most of the data had not been encrypted, meaning the hacker would not need a key to a secret code to read the stolen data.

Revenue director James Etter said none of the Social Security numbers were encrypted and about 16,000 credit card numbers were not encrypted.

"That was not part of the system at that point," Etter said during Gov. Nikki Haley's press conference Friday to announce the breach. "That's something we'll be looking into."

Officials, including State Law Enforcement Division Chief Mark Keel, said the millions of affected S.C. taxpayers had not been notified sooner because agents needed to reach "certain benchmarks in their investigation."

Keel said it took time to determine how much data had been compromised. And investigators needed time to gather evidence that could lead to prosecution.

It is not known how the security breach has affected taxpayers and whether or how the hacker might have used the data.

Posted by: Fred || 10/28/2012 00:00 || Comments || Link || E-Mail|| [336067 views] Top|| File under:
-Short Attention Span Theater-
Weather Or Not, 37th Marine Corps Marathon Is Ready To Roll
WASHINGTON – There's a good chance participants in Sunday's Marine Corps Marathon could be running with the wind – or against it – while getting drenched by Hurricane Sandy come race time. But event organizers seem unfazed by a forecast that is calling for an 80-percent chance of rain on race day.

Weather is not an issue for Marines, Race Director Rick Nealis joked Friday during a briefing on the annual Marine Corps-sponsored event. "Come on, the Marine Corps is amphibious. We go to sea with the Navy." Marines love the rain, Nealis assured the crowd at the National Press Building in Washington, D.C. "We call it liquid sunshine."

Weather considerations aside, event organizers are pleased with the level of involvement in this year's marathon and other events slated for the race weekend.

Marc Goldman, a marketing manager for the Marine Corps Marathon, noted that 30,000 running slots sold out in just 2 hours and 41 minutes when registration for the event opened in March.

"These people really wanted to be here," Goldman said of the race participants. "They come from every state and 54 countries."

------------------------------
Retired Marine Corps Col. Al Richmond, who is among a handful of people who have run in every Marine Corps Marathon, plans to run his 37th race on Sunday. At 73, Richmond said he has two goals in mind: "Finish the race and live."

------------------------------
Special attractions at this year's race:

Rob Riggle, comedian, actor and Marine Corps Reserve lieutenant colonel, will serve as the grand marshal to start the race.

National Geographic Channel's "Rocket City Redneck," Dr. Travis Taylor, will run in an experimental suit designed to give service members full-body protection;

British Maj. Iain Church will attempt a Guinness World Record for running the fastest marathon while wearing a 75-pound protective bomb disposal suit;

Single blade runner and Army veteran Lt. Cameron Kerr will run in the 10K race. Kerr, selected at last year's marathon event to embark on a polar expedition to Antarctica, lost his left leg while serving in Afghanistan.

The Bordoni family who will join six Marines from the 1st Battalion, 6th Marines to run in honor of Cpl. Christopher Bordoni, who was just 21 years old when he was killed by a suicide bomb attack while serving in Afghanistan

Lauren Lee, a 2012 contestant from "The Biggest Loser," is set to run her first marathon.
Posted by: Sherry || 10/28/2012 11:25 || Comments || Link || E-Mail|| [336084 views] Top|| File under:
Human Ancestor Walked like Man, Climbed like Ape
More than three million years ago, ancient ancestors of humans were walking upright -- but they could still climb trees like monkeys, a study showed Thursday in the U.S. journal "Science."

Based on careful analysis of a pair of shoulder blades -- both exceptionally well-preserved from a skeleton of a three-year-old Australopithecus afarensis girl -- scientists were able to settle a question intensely debated by anthropologists for more than three decades.

The girl, called Selam, lived some 3.3 million years ago, and is from the same species as Lucy, one of the earliest hominid skeletons ever uncovered.

Selam was discovered in 2000 in the Ethiopian region of Dikika. For 11 years after that, Zeresenay Alemseged of the California Academy of Sciences worked carefully with Kenyan lab technician Christopher Kiarie to extract her shoulder blades from the rest of the skeleton.

"Because shoulder blades are paper-thin, they rarely fossilize -- and when they do, they are almost always fragmentary," Alemseged said in a statement.

"So finding both shoulder blades completely intact and attached to a skeleton of a known and pivotal species was like hitting the jackpot."

Alemseged said the study suggests that our ancestors stopped climbing behavior much later than suggested by previous research.

Once the shoulder blades were extracted, Alemseged and co-author David Green of Midwestern University compared them to other early human relatives and to adult skeletons of Australopithecus afarensis.

They also compared the bones to those of modern apes.

"When we compared Selam's scapula with adult members of Australopithecus afarensis, it was clear that the pattern of growth was more consistent with that of apes than humans," Green said.

"It's really an interesting transition: they show evidence for bipedalism," or walking on two feet, he told Agence France Presse. "But we think they maintained the adaptation for climbing as well. They climbed to escape predators, for food."

Green said it remains unclear just when humans shifted away from climbing.

By the time homo erectus emerged around 1.9 million years ago, the skeleton had changed significantly: "it's much longer, leaner, with proportions more like those of modern humans," he said.

But "between Lucy, which is about 3.5 million years ago, to the homo erectus, there is a long gap we are trying to fill with fossils to understand," Green explained.

Alemseged said the new information helps fill in the picture of the evolution towards homo sapiens.

"This new find confirms the pivotal place that Lucy and Selam's species occupies in human evolution," he said.

"Though not fully human, A. afarensis was clearly on its way."
Posted by: Fred || 10/28/2012 00:00 || Comments || Link || E-Mail|| [336068 views] Top|| File under:
Soundtrack to History: 1878 Edison Audio Unveiled
[An Nahar] It's scratchy, lasts only 78 seconds and features the world's first recorded blooper.

The modern masses can now listen to what experts say is the oldest playable recording of an American voice and the first-ever capturing of a musical performance, thanks to digital advances that allowed the sound to be transferred from flimsy tinfoil to computer.

The recording was originally made on a Thomas Edison-invented phonograph in St. Louis in 1878.

At a time when music lovers can carry thousands of digital songs on a player the size of a pack of gum, Edison's tinfoil playback seems prehistoric. But that dinosaur opens a key window into the development of recorded sound.

"In the history of recorded sound that's still playable, this is about as far back as we can go," said John Schneiter, a trustee at the Museum of Innovation and Science, where it will be played Thursday night in the city where Edison helped found the General Electric


...contributed $529,855 to the 2008 Obama campaign...


Co.

The recording opens with a 23-second cornet solo of an unidentified song, followed by a man's voice reciting "Mary Had a Little Lamb" and "Old Mother Hubbard." The man laughs at two spots during the recording, including at the end, when he recites the wrong words in the second nursery rhyme.

"Look at me; I don't know the song," he says.

When the recording is played using modern technology during a presentation Thursday at a nearby theater, it likely will be the first time it has been played at a public event since it was created during an Edison phonograph demonstration held June 22, 1878, in St. Louis, museum officials said.

The recording was made on a sheet of tinfoil, 5 inches (12.5 centimeters) wide by 15 inches (37.5 centimeters) long, placed on the cylinder of the phonograph Edison invented in 1877 and began selling the following year.

A hand crank turned the cylinder under a stylus that would move up and down over the foil, recording the sound waves created by the operator's voice. The stylus would eventually tear the foil after just a few playbacks, and the person demonstrating the technology would typically tear up the tinfoil and hand the pieces out as souvenirs, according to museum curator Chris Hunter.

Popping noises heard on this recording are likely from scars left from where the foil was folded up for more than a century.

"Realistically, once you played it a couple of times, the stylus would tear through it and destroy it," he said.

Only a handful of the tinfoil recording sheets are known to known to survive, and of those, only two are playable: the Schenectady museum's and an 1880 recording owned by The Henry Ford museum in Michigan.

Hunter said he was able to determine just this week that the man's voice on the museum's 1878 tinfoil recording is believed to be that of Thomas Mason, a St. Louis newspaper political writer who also went by the pen name I.X. Peck.

Edison company records show that one of his newly invented tinfoil phonographs, serial No. 8, was sold to Mason for $95.50 in April 1878, and a search of old newspapers revealed a listing for a public phonograph program being offered by Peck on June 22, 1878, in St. Louis, the curator said.

A woman's voice says the words "Old Mother Hubbard," but her identity remains a mystery, he said. Three weeks after making the recording, Mason died of sunstroke, Hunter said.

A Connecticut woman donated the tinfoil to the Schenectady museum in 1978 for an exhibit on the 100th anniversary of the founding of the Edison company that later merged with another to form GE. The woman's father had been an antiques dealer in the Midwest and counted the item among his favorites, Hunter said.

In July, Hunter brought the Edison tinfoil recording to

Caliphornia

's Berkeley Lab, where researchers such as Carl Haber have had success in recent years restoring some of the earliest audio recordings.

Haber's projects include recovering a snippet of a folk song recorded a capella in 1860 on paper by Edouard-Leon Scott de Martinville, a French printer credited with inventing the earliest known sound recording device.

Haber and his team used optical scanning technology to replicate the action of the phonograph's stylus, reading the grooves in the foil and creating a 3D image, which was then analyzed by a computer program that recovered the original recorded sound.

The achievement restores a vital link in the evolution of recorded sound, Haber said. The artifact represents Edison's first step in his efforts to record sound and have the capability to play it back, even if it was just once or twice, he said.

"It really completes a technology story," Haber said. "He was on the right track from the get-go to record and play it back."
Posted by: Fred || 10/28/2012 00:00 || Comments || Link || E-Mail|| [336068 views] Top|| File under:
-Signs, Portents, and the Weather-
Romney campaign in Virginia collecting storm relief donations
Romney campaign offices across Virginia are collecting emergency supplies in preparation for Hurricane Sandy.

The offices are accepting supplies that will be distributed to storm relief centers in Virginia. Requested donations include:
Bottled water


Non-perishable food items such as beef jerky, granola bars and peanut butter
The Romney campaign says it postponed all Sunday campaign events in Virginia as a cautionary move to ensure emergency personnel could focus on other storm-related issues.

The Obama campaign also postponed events on Sunday. The campaign is monitoring the storm to determine whether to cancel a rally with Obama and former President Bill Clinton in Prince William County on Monday.

WTOP is waiting to hear back from the Obama campaign about accepting storm relief supplies.

Here is a list of Romney campaign offices in Virginia where the public can donate supplies.

Posted by: Au Auric || 10/28/2012 03:10 || Comments || Link || E-Mail|| [336074 views] Top|| File under:
Africa Subsaharan
Suspected Coup Leader Arrested in Guinea Bissau
Officials with the transitional government in Guinea Bissau say the suspected leader of last week's attempted coup has been arrested.

Captain Pansao Ntchama and at least two other suspects were arrested Saturday on an island just off the coast of the West African nation.

Government troops repelled the pre-dawn attack on an air force base last Sunday. Seven people were killed.

Authorities accuse Portugal, the former colonial ruler of Guinea Bissau, of being behind the the attack. They say Portugal was seeking to restore former Prime Minister Carlos Gomes Junior to power. He was toppled in a coup in April between the first and second rounds of a presidential election.

Guinea Bissau was been wracked by coups and unrest since winning independence from Portugal in 1974.
Posted by: Au Auric || 10/28/2012 02:59 || Comments || Link || E-Mail|| [336066 views] Top|| File under:
Arabia
Saudi king Urges U.N. Action against Religious Insults
[An Nahar]
King of the Arabians, Sheikh of the Burning Sands Abdullah


... Fifth out of 37 sons of King Abdulaziz to ascend to the throne. He is, after his half-brothers Bandar and Musa'id, the third eldest of the living sons of Abdul Aziz ibn Saud. Abdullah's mother is from the Rashid clan, longtime rivals of the Saud. He has 6 sons and 15 daughters and about $20 billion. His youngest son is just seven years old...


on Saturday demanded a U.N. resolution condemning insults on monotheistic religions after a low-budget film produced in the U.S. sparked deadly protests last month.

"I demand a U.N. resolution that condemns any country or group that insults religions and prophets," he said during a meeting at his palace with religious figures and heads of hajj delegations in the Mina valley where pilgrims were performing final rituals of hajj.
"It is our duty and that of every

Mohammedan

to protect Islam and defend the prophets."


Perhaps milk or sugar with that?

A low-budget film produced in the U.S., Innocence of

Mohammedan

s, triggered a wave of deadly anti-American violence last month across the

Mohammedan

world targeting U.S. symbols ranging from embassies and schools to fast food chains.


Some of whom won't bother to return or rebuild. Oh well.

Soddy Arabia


...a kingdom taking up the bulk of the Arabian peninsula. Its primary economic activity involves exporting oil and soaking Islamic rubes on the annual hajj pilgrimage. The country supports a large number of princes in whatcha might call princely splendor. When the oil runs out the rest of the world is going to kick sand in their national face...


had threatened to block YouTube in the kingdom if Google


...contributed $814,540 to the 2008 Obama campaign...


did not respond to a request to deny access to the video footage of the film. YouTube then extended its restrictions on the video to Saudi Arabia.

The king also called on Saturday for the "unity of the Islamic nation (and) rejecting division to face the nation's enemies" as he urged for dialogue among

Mohammedan

s.


Good luck with that. Really. Y'all have been working on it for some 1300 years, so we can hope that you're closer to the end than the beginning.

"Dialogue strengthens moderation and ends reasons of conflict and extremism," he said.
"The inter confessional dialogue center which we had announced in Mecca does not necessarily mean reaching agreements on the matters of belief, but it aims at reaching solutions to divisions and implementing co-existance among sects," he added.


Like your Shiites on the eastern 30 kilometers of the country where all the oil wells are?

The Saudi monarch proposed in August setting up a center for dialogue between

Mohammedan

confessions in Riyadh.
Posted by: Fred || 10/28/2012 00:00 || Comments || Link || E-Mail|| [336076 views] Top|| File under:
UAE Denounces EU Human Rights Criticism
[An Nahar] The United Arab Emirates on Saturday denounced a European Union


...the successor to the Holy Roman Empire, only without the Hapsburgs and the nifty uniforms and the dancing...


resolution which criticized the human rights


...which are usually open to widely divergent definitions...


situation in the Gulf country, saying it made unfounded accusations against it.

The resolution was "biased and prejudiced (and) throws accusations haphazardly without substantiating the facts," Foreign Minister Anwar Gargash said in a statement.

He said that the UAE, one of the most liberal countries of the Gulf, "represents a society of people of over 200 different nationalities who co-exist in an atmosphere of openness and tolerance."

The EU Parliament on Friday issued a resolution criticizing the human rights situation in the Emirates, highlighting the repression of political prisoners and the exploitation of migrant workers.

The resolution was "unfair, which impacted its credibility," Gargash said, and "adopted unsubstantiated accusations by groups and organizations that made it a top priority to tarnish UAE's reputation."

Posted by: Fred || 10/28/2012 00:00 || Comments || Link || E-Mail|| [336063 views] Top|| File under:
Europe
'Everyone lied to me'
Hitler told senior Nazis that "everyone has lied to me, everyone has deceived me" just eight days before he killed himself in his bunker, according to newly disclosed documents.

Guy Liddell, the former deputy director general MI5, includes in his diaries a Joint Intelligence Committee paper detailing Hitler's final days.

During a conference on April 22nd, 1945, Hitler gave a speech to his assembled generals and Heinrich Himmler, his minister of the interior.

The report states: "Hitler came in at 8.30 a completely broken man. Only a few army officers were with him. Himmler urged Hitler to leave Berlin.

"Suddenly, Hitler began to make one of his characteristic speeches. 'Everyone has lied to me, everyone has deceived me, non[sic] one has told me the truth.

'The armed forces have lied to me and now the SS has left me in the lurch. The German people has not fought heroically. It deserves to perish.

"It is not I who have lost the war, but the German people'."

The report continues: "Then his face turned purple, his twitching left arm became quiet, and he could not put his left foot on the ground properly.

"Throughout that night he suffered from a nervous collapse and kept on raving that he would meet his end in Berlin."
Posted by: Au Auric || 10/28/2012 02:36 || Comments || Link || E-Mail|| [336073 views] Top|| File under:
Israel-Palestine-Jordan
Panicking cow kills Paleostinian in Muslim feast
[News.Yahoo] A panicking cow killed a Palestinian man who was trying to slaughter the beast on Saturday during the Muslim celebration of Eid al-Adha, a Gaza health official said.

Muslims around the world slaughter sheep, cows and goats during the four-day holiday that began Friday to commemorate the sacrifice by their Prophet Ibrahim — known to Christians and Jews as Abraham.

But accidents are common as people frequently buy animals to slaughter at home instead of relying on professional butchers. The festive atmosphere surrounding the site of the slaughtering also tends to make the animals fidgety.

In addition to the death, Gaza heath official Ashraf al-Kidra said that 150 other people were hospitalized in the Gaza Strip with knife wounds or other injuries caused by animals trying to break away.

There were also two similar incidents in Pakistan on Saturday.
Posted by: Fred || 10/28/2012 00:00 || Comments || Link || E-Mail|| [336080 views] Top|| File under:
-Election 2012
Dems Give Up on House, Look to 2014 and Crash of TEA Party
President Obama remains at least an even bet to win reelection. Democrats are favored to hold on to the Senate -- an outcome few prognosticators envisioned at the beginning of the year. And yet, with a little more than a week to go, the party holds almost no chance of winning back the House.


This on the front page of the WaPo, instead of Benghazigate, one presumes.


Analysts cite several factors why the Democrats haven't been able to take advantage. First was a redistricting process that made some Republicans virtually impervious to a challenge and re-election more difficult for about 10 Democrats. A few Democratic incumbents have stumbled in their first competitive races in years. And Republicans have leveraged their majority into a fund-raising operation that has out-muscled the Democrats.
A majority? The Trunks? First time I've seen that suggested!
That means that regardless of who wins the White House, the Republican caucus will remain a critical player in the coming showdowns over tax and spending cuts. Such a result will have defied the chorus of prognosticators who saw so many of these inexperienced freshmen as beneficiaries of blind political luck -- swept up in the 2010 wave of sentiment against Obama and presumably poised to be swept back to sea when the tide went out this November.


To dream, the impossible dream...



Democrats have put a few high profile tea-party lawmakers on the defensive. Rep. Joe Walsh (R-Ill.), whose confrontational style made him a YouTube sensation and a regular on Fox News, is running behind in his suburban Chicago district.

In Florida, Rep. Allen West (R), a former Army lieutenant colonel, moved north of his previous Palm Beach-based district but still faces stiff competition, even as he declines to tone down his rhetoric.


I have split my contribution so far between Mitt, the Tea Party, and Col. West.


"It's about two different ideologies going forward. It's the opportunity society against the dependency society. It's the constitutional republic against a socialist egalitarian nanny state," the conservative icon, one of just two black Republicans in Congress, said in an interview in St. Lucie.

Beyond the freshmen, Republican Reps. Michele Bachmann (Minn.) and Steve King (Iowa) are fighting for their political lives. Bachmann's Quixotic presidential campaign left her open to charges of ignoring her district. King is facing Christie Vilsack, the wife of Agriculture Secretary Tom Vilsack, a still-popular former governor. She is also focusing on local issues rather than King's national conservative platform.

Democrats believe that such high-profile victories could send a signal that hyper-partisanship is not the route to reelection, giving hope for more bipartisan work in 2013.


Maybe if we get rid of the hyper-partisan occupant of the White House the boot...
Posted by: Bobby || 10/28/2012 09:17 || Comments || Link || E-Mail|| [336082 views] Top|| File under:
Science
Telescope Survey Reveals Universe's Dark Secrets
Scientists have released the final version of the Canada-France-Hawaii Telescope Legacy Survey (CFHTLS), data gathered over six years which probes deep recesses of the Universe, including galaxies as far as nine billion light-years away.

This treasure trove of information will allow scientists to better study dark matter; energy; new, developing and evolving galaxies; and any solar system bodies beyond the orbit of Neptune, in a region called the Kuiper Belt.

The unique and powerful multi-color collection of astronomical images and data put together by the international team, was gathered from the Canada-France-Hawaii Telescope (CFHT) located atop the summit of Hawaii's Mauna Kea volcano.

The project is led by French and Canadian astronomers who imaged and mapped an extremely large volume of the Universe using a ground-based, rather than space telescope, such as the Hubble.

Posted by: Au Auric || 10/28/2012 03:03 || Comments || Link || E-Mail|| [336072 views] Top|| File under:
Who's in the News
42
[untagged]
4
Govt of Syria
3
Govt of Iran
3
Govt of Pakistan
3
al-Shabaab
1
Taliban
1
Thai Insurgency
1
TNSM
1
al-Qaeda in Iraq
1
al-Qaeda in Pakistan
1
Govt of Sudan
1
Hezbollah
Bookmark
E-Mail Me
The Classics
The O Club
Rantburg Store
The Bloids
The Never-ending Story
Thugburg
Gulf War I
The Way We Were
Bio
Merry-Go-Blog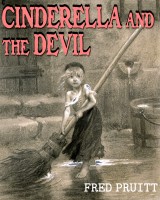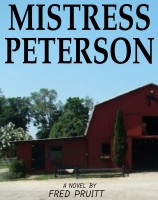 On Sale now!


A multi-volume chronology and reference guide set detailing three years of the Mexican Drug War between 2010 and 2012.

Rantburg.com and borderlandbeat.com correspondent and author Chris Covert presents his first non-fiction work detailing the drug and gang related violence in Mexico.

Chris gives us Mexican press dispatches of drug and gang war violence over three years, presented in a multi volume set intended to chronicle the death, violence and mayhem which has dominated Mexico for six years.
Click here for more information


Meet the Mods
In no particular order...


Steve White
Seafarious
tu3031
badanov
sherry
ryuge
GolfBravoUSMC
Bright Pebbles
trailing wife
Gloria
Fred
Besoeker
Glenmore
Frank G
3dc
Skidmark



Better than the average link...



Rantburg was assembled from recycled algorithms in the United States of America. No trees were destroyed in the production of this weblog. We did hurt some, though. Sorry.
34.204.181.91

Help keep the Burg running! Paypal: