-Short Attention Span Theater-
2,000 Sheep Led Through Streets of Spain's Capital
[An Nahar] Spanish shepherds led a flock of more than 2,000 sheep through central Madrid on Sunday in defense of ancient grazing, migration and droving rights threatened by urban sprawl and modern agricultural practices.

Many tourists and residents were surprised to see traffic cut to allow the ovine parade to bleat its way across some of Madrid's most upscale urban streets.

The right to use droving routes that wind across land that was open fields and woodland before Madrid grew from a rural hamlet to the great metropolis it is today has existed since at least 1273.

Every year, a handful of shepherds defend the right and, following an age-old tradition, on Sunday paid 25 maravedis — coins first minted in the 11th century — to city hall to use the crossing.

Shepherds have a right to use 78,000 miles (125,000 kilometers) of paths for seasonal livestock migrations from cool highland pastures in summer to warmer and more protected lowland grazing in winter.

The movement is called transhumance and in Spain up until recently involved close to a million animals a year, mostly sheep and cattle.

Posted by: Fred || 10/30/2012 00:00 || Comments || Link || E-Mail|| [6479 views] Top|| File under:
-Signs, Portents, and the Weather-
Search resumes for captain of HMS Bounty
Rescuers Tuesday searched for a missing crewmember of the tall ship HMS Bounty, which sank off the coast of North Carolina, officials said.

The 52-year-old reproduction used in several movies was headed for safe waters in Florida when it ran smack into Hurricane Sandy Monday, the Richmond (Va.) Times-Dispatch reported.

Crewmembers abandoned the sinking ship and 14 were rescued by Coast Guard swimmers and helicopters within hours.

A 15th crewmember, Claudene Christian, 42, was recovered Monday afternoon but was unresponsive when taken to a hospital, the Coast Guard said.

Captain Robin Walbridge, 63, of Florida is still missing.
Posted by: Au Auric || 10/30/2012 11:03 || Comments || Link || E-Mail|| [6474 views] Top|| File under:
Nation's oldest nuclear plant on alert
The nation's oldest nuclear power plant, already out of service for scheduled refueling, was put on alert late Monday after waters from Superstorm Sandy rose 6 feet above sea level.

Conditions were still safe at and around Oyster Creek, a plant in Lacey Township, N.J., and at all other U.S. nuclear plants, said the Nuclear Regulatory Commission, which oversees plant safety. No plants that had been up and running before the storm were planning to shut down.

High water levels at Oyster Creek, which generates enough electricity to power 600,000 homes a year, prompted safety officials to declare an "unusual event" around 7 p.m. About two hours later, the situation was upgraded to an "alert," the second-lowest in a four-tiered warning system.

The plant's owner, Exelon Corp., said power was also disrupted in the station's switchyard, but backup diesel generators were providing stable power, with more than two weeks of fuel on hand.

A rising tide, the direction of the wind and the storm's surge combined to raise water levels in the plant's intake structure, the NRC said. The agency said that water levels are expected to recede within hours and that the plant, which went online in 1969 and is set to close in 2019, is watertight and capable of withstanding hurricane-force winds.

The heightened status at Oyster Creek aside, most nuclear plants in the Sandy's path were weathering the storm without incident.

Inspectors from the NRC, whose own headquarters and Northeast regional office was closed for the storm, were manning all plants around the clock. The agency dispatched extra inspectors or placed them on standby in five states, equipped with satellite phones to ensure uninterrupted contact.

Nuclear power plants are built to withstand hurricanes, airplane collisions and other major disasters, but safety procedures call for plants to be shut down when hurricane-force winds are present at the site, or if water levels nearby exceed certain flood limits.

At the Salem and Hope Creek plants in Hancocks Bridge, N.J., which together produce enough power for about 3 million homes per day, officials were watching for sustained winds of 74 mph or greater that would trigger taking the plants offline. The nearby Delaware River posed another hazard if water levels exceed 99.5 feet, compared with a normal level of 89 feet.

Joe Delmar, a spokesman for Public Service Enterprise Group Inc., said that only essential employees had been asked to report to work but that current projections were that the plants would not have to close. One of the units at Salem had already been offline due to regular refueling and maintenance.

In Lusby, Md., the Calvert Cliffs Nuclear Power Plant was operating at full power — enough to power more than 1 million homes. Additional staff, both onsite and off, were called in to prepare for the storm. Safety officials there will take the plant offline if sustained winds exceed 75 mph or water levels rise more than 10 feet above normal sea level.

Seventy-five was also the number at Indian Point in Buchanan, N.Y., where officials said they were fully prepared to withstand surging water levels from the Hudson River. At Pennsylvania's Susquehanna plant in Salem Township, officials were ready to activate their emergency plan, a precursor to taking the plant offline, if sustained winds hit 80 mph.

"Our top concern is ensuring that the plants are in a safe condition, that they are following their severe weather procedures" said Diane Screnci of the Nuclear Regulatory Commission. She said that even though the agency's headquarters and regional office had been closed, its incident response center was staffed, with other regions ready to lend a hand if necessary.

At the Millstone nuclear power complex on Connecticut's shoreline, officials said they were powering down one of the two reactors to 75 percent of maximum output to maintain stability of the electric grid. Millstone spokesman Ken Holt said the grid's stability could be affected if the unit was operating at 100 percent and suddenly went offline, which isn't expected to happen.

Some 60 million people in 13 states plus the District of Columbia get their power from PJM, the largest regional power grid in the U.S. Contingency plans call for power to be brought in from other areas to replace power lost if a nuclear plant reduces output or goes offline.

"It's done instantaneously," said Paula DuPont-Kidd, a spokeswoman for the grid. "Even if multiple plants go offline at the same time, we'd have to see how adjustments would be made, but for the most part we plan for that scenario."

In August 2011, multiple nuclear plants shut down due to Hurricane Irene, with others reducing power.

Although nuclear plants are built for resilience, their operations get more complicated when only emergency personnel are on duty or if external electricity gets knocked out, as often happens during hurricanes.

"When external power is not available, you have to use standby generators," said Sudarshan Loyalka, who teaches nuclear engineering at University of Missouri. "You just don't want to rely on backup power."

Posted by: Au Auric || 10/30/2012 00:41 || Comments || Link || E-Mail|| [6462 views] Top|| File under:
Africa North
Libyan prime minister presents Cabinet
Libyan Prime Minister Ali Zidan said his prospective Cabinet, presented to lawmakers Tuesday, represents a coalition government and includes two women.

Zidan delivered his list of nominees for Cabinet positions to the General National Congress. A "coalition government" was presented that includes two women and nominates Libyan Ambassador to the United States Ali Aujali as the next foreign minister, the Tripoli Post reports.

Zidan said no region of the country received special consideration over the other in his list of 27 ministers. Zidan was named the country's prime minister early this month. He had resigned from the national assembly to run for the position, after serving as a rights lawyer prior to his appointment to the congress.

Posted by: Au Auric || 10/30/2012 11:06 || Comments || Link || E-Mail|| [6470 views] Top|| File under:
Five Egyptian Copts injured in inter-religious violence
[Daily Nation (Kenya)]
The violence took place as Muslim villagers attempted to block access to the church as the Coptic faithful arrived from throughout the area to attend Sunday mass

Such sectarian clashes are quite frequent between the Copts, who make up 6-10 percent of Egypt's 83 million population, and Muslims, particularly in rural areas

Egypt's Christians have regularly complained of discrimination and marginalisation, even under the secular regime of president Hosni Mubarak, who was toppled last year
Posted by: Fred || 10/30/2012 00:00 || Comments || Link || E-Mail|| [6463 views] Top|| File under: Arab Spring
Africa Subsaharan
Heavy fighting breaks out in eastern DR Congo
[Daily Nation (Kenya)] Government troops and unidentified rebel forces clashed in eastern Democratic Republic of the Congo
...formerly the Congo Free State, Belgian Congo, Zaire, and who knows what else, not to be confused with the Brazzaville Congo or Republic of Congo, which is much smaller and much more (for Africa) stable. DRC gave the world Patrice Lumumba and Joseph Mobutu, followed by years of tedious civil war. Its principle industry seems to be the production of corpses. With a population of about 74 million it has lots of raw material...
Sunday, military officials said.

Heavy weapons fire could be heard after 9:00 pm (1900 GMT) at Sake in North Kivu region, about 30 kilometres (20 miles) west of the city of Goma, officials and residents said.

A regional military official confirmed the fighting to AFP but could not identify the rebels.

There were no immediate reports of casualties.

The M23 rebel group controls part of the Democratic Republic of the Congo's restive east.

Army tanks left Goma for Sake late in the evening.

The M23 was formed in May by former fighters in an ethnic Tutsi rebel group that was integrated into the military under a 2009 peace deal whose terms the mutineers claim were never fully implemented.

Posted by: Fred || 10/30/2012 00:00 || Comments || Link || E-Mail|| [6461 views] Top|| File under:
Moscow police 'discover brothel on monastery premises'
Two women were arrested on suspicion of prostitution after seven rooms were found in a building close to Sretensky Monastery where sexual services were offered from 1,750 roubles (£35) per hour.

Father Tikhon, the abbot of the monastery, is said to be a religious counsellor to Mr Putin, who is a confirmed Russian Orthodox believer.

There were conflicting reports over the ownership of the brothel, found in one of a chain of mini-hotels called Podushkin.

Life News, a popular muckraking website with close ties to the police and security services, said the building where the brothel was located on Rozhdestvensky Boulevard had been rented out by the monastery.

However, an attendant at the monastery was quoted as saying: "Some time ago we rented premises for our seminary. The bordello was only found then, when we started to check which rooms had become temporarily ours, and which hadn't. This establishment had been there for a long time; it belongs to someone and has absolutely no connection to us."
Posted by: tipper || 10/30/2012 01:37 || Comments || Link || E-Mail|| [6475 views] Top|| File under:
China-Japan-Koreas
US Ambassador Comments on China's Tibetan Policies
BEIJING -- Following a series of self-immolation protests, the U.S. Ambassador to China is speaking out on Beijing's policies toward Tibetans. In an online Town Hall Meeting with citizens in cities across the United States, Gary Locke also spoke about his trip last month to Tibetan monasteries.

"We implore the Chinese to really meet with the representatives of the Tibetan people to address and re-examine some of the policies that have led to some of the restrictions and the violence and the self-immolations, and we are very concerned with the human rights condition here in China," said Ambassador Locke.

Senior Chinese officials have rejected calls to meet with the Tibetan spiritual leader the Dalai Lama or with authorities from the Tibetan exile government based in northern India.
Posted by: Au Auric || 10/30/2012 10:41 || Comments || Link || E-Mail|| [6469 views] Top|| File under:
Economy
Green Buildings Another Scam?
The Palazzo Hotel and Casino boasts many features of Las Vegas excess -- an indoor waterfall, a smoke-filled gaming area, seven decorative fountains, and guest suites with three TVs and power-controlled curtains. Yet the 50-story complex achieved an unlikely and lucrative milestone after opening in 2008. A powerful private organization declared it an environmentally friendly "green" building, the world's largest at the time.


Is Al Gore in here somewhere?


The designation won its owner, Las Vegas Sands Corp., a $27 million tax break over 10 years because a Nevada law puts the private interest group -- not the government -- in charge of deciding which buildings are green enough for a taxpayer subsidy.

A USA TODAY review of 7,100 LEED-certified commercial buildings shows that designers target the easiest and cheapest green points by trying to create pleasant and healthful office spaces; using common building materials; or taking steps with an unknown effect, such as providing preferred parking for fuel-efficient cars, bike racks and showers, and posting educational displays about the building.

Unexpectedly USA TODAY found that designers emphasize LEED points that can be won through simple purchasing decisions and shun labor-intensive options and cutting-edge technology.


Yep, that's never happened before. Designers never before have designed to avoid expensive options...


Another "easy to achieve" point, earned by 91% of the buildings, is for using building materials with recycled content. That includes steel and concrete, standard building materials that usually yield a point for being made within 500 miles of a building site.


Common sense.




Not that it's common around progressives...


In total, a downtown office building can earn 32 of 40 points needed for LEED certification through measures that the user's guide calls easy or inexpensive.


Which, apparently, is bad. Perhaps more sacrifices to cool the planet are in order, right Al?
Posted by: Bobby || 10/30/2012 09:30 || Comments || Link || E-Mail|| [6468 views] Top|| File under:
The Grand Turk
Thousands of Turks Defy Ban to Mark Republic Day
[An Nahar] Thousands of pro-secular Turks marched Monday in Ankara to mark Republic Day, defying a ban by the supposedly moderate Islamist government. Carrying national flags, demonstrators shouted slogans, "Fully independent Turkey," and "We are soldiers of Mustafa Kemal," referring to the republic's founding father.

The rally organized by dozens of civil society organizations and backed by some opposition parties began outside the first parliament building in the historic Ulus district.

Police used pepper spray after a group of protesters

screaming and hollering

attempted to break a police barricade, a witness told AFP.

Some 3,500

coppers

were deployed in the area, according to media reports.

The Ankara governor's office has banned the Republic Day rally, arguing that the state's security services received intelligence that groups might be planning "provocative" actions. Republic Day is a national holiday in Turkey but it has in recent years become a platform for opposition groups worried that the current regime is expunging the country's secular tradition.

The main opposition Republican People's Party (CHP) and other government opponents have voiced outrage that celebrating the republic's 89th anniversary should be made into a criminal act.

CHP leader Kemal Kilicdaroglu, who attended the Ankara rally, said: "We will mark the Republic Day despite the pressure."

The Turkish republic was founded on October 29, 1923 from the ashes of the Ottoman Empire, which spanned six centuries and at its peak stretched from southeast Europe to the Middle East and North Africa.
Posted by: Fred || 10/30/2012 00:00 || Comments || Link || E-Mail|| [6463 views] Top|| File under:
International-UN-NGOs
UN chief renews nuclear disarmament plea
[Dawn] UN chief
the ephemeral Ban Ki-moon


... of whom it can be said to his credit that he is not Kofi Annan...


renewed an appeal Monday for global nuclear disarmament, with a special plea to

North Korea

to divert its scant resources from nuclear weapons to improving living standards.

"Some say nuclear disarmament is utopian…I say the illusion is that nuclear weapons provide security," Ban said in Seoul where he was accepting a peace prize from his home country.

Stressing the inability of nuclear weapons to defend against the threats of crime, terror and disease, the secretary general argued that their inherently "destabilising" presence was unwarranted in the post-Cold War era.

"How, then, do we explain that…amidst a global financial crisis, the nuclear-weapon states seem intent on modernising their arsenals for decades to come?

Posted by: Fred || 10/30/2012 00:00 || Comments || Link || E-Mail|| [6468 views] Top|| File under:
Olde Tyme Religion
Egypt's Copts Choose New Pope
[An Nahar] Egypt's Coptic Christians voted on Monday for a new leader to succeed Pope Shenuda III, who died in March leaving behind a community anxious about its status under an Islamist-led government.

Nearly 2,500 eligible voters made up of Coptic public officials, MPs, journalists, local councillors were casting their ballots in Cairo's St Mark's Cathedral, seat of the Coptic papacy, to choose from among the five candidates.

Shenuda III, a careful, pragmatic leader, died at a critical time for the increasingly beleaguered minority which faced a surge in sectarian attacks after an uprising overthrew president Hosni Mubarak in early 2011.

The next patriarch will be the main contact of the community with Egypt's new Islamist president.

The Coptic pope serves as the spiritual leader of the country's Christians, who make up between six and 10 percent of Egypt's 83-million population.

Posted by: Fred || 10/30/2012 00:00 || Comments || Link || E-Mail|| [6467 views] Top|| File under:
Science & Technology
New Supercomputer Could be World's Fastest
Scientists at the Oak Ridge National Laboratory in the U.S. state of Tennessee have unveiled what could be the world's fastest supercomputer.

The new computer, named Titan, is capable of making more than 20,000 trillion calculations each second (20 petaflops), according to officials at the Oak Ridge National Laboratory (ORNL). That is roughly equivalent to each of the world's seven billion people being able to carry out three million calculations per second, according to ORNL. Titan also has more than 700 terabytes of memory.


"The numbers just end up so big that I struggle to come up with a way to explain it," said Buddy Bland, the project director of ORNL's Leadership Computing Facility. "It's unimaginable. Twenty petaflops is [the number] 20 followed by 15 zeros."

Titan is actually an upgrade to ORNL's previous world's best supercomputer, Jaguar. According to Bland, The new unit is roughly the same size as Jaguar, but is 10 times more powerful. Its components occupy a space about the area of a basketball court and are about two and a half meters high.
Posted by: Au Auric || 10/30/2012 10:46 || Comments || Link || E-Mail|| [6476 views] Top|| File under:
Little Demand for Microsoft's Windows 8
[An Nahar] Microsoft


...producers of Windows, Office, and the late Microsoft Bob, contributed $852,167 to the 2008 Obama campaign...


bills Windows 8 as a "re-imagining" of the personal computer market's dominant operating system, but the company still has a lot of work to do before the makeover captures the imagination of most consumers, based on the results of a recent poll by The

News Agency that Dare Not be Named

and GfK.

The phone survey of nearly 1,200 adults in the U.S. found 52 percent hadn't even heard of Windows 8 leading up to Friday's release of the redesigned software.

Among the people who knew something about the new operating system, 61 percent had little or no interest in buying a new laptop or desktop computer running on Windows 8, according to the poll. And only about a third of the people who've heard about the new system believe it will be an improvement (35 percent).

Chris Dionne of Waterbury, Connecticut, falls into that camp. The 43-year-old engineer had already seen Windows 8 and it didn't persuade him to abandon or upgrade his Hewlett-Packard laptop running on Windows 7, the previous version of the operating system released in 2009.

"I am not real thrilled they are changing things around," Dionne said. "Windows 7 does everything I want it to. Where is the return on my investment to learn a new OS?"

Microsoft usually releases a new version of Windows every two or three years, but it's different this time around. Windows 8 is the most radical redesign of the operating system since 1995 and some analysts consider the software to be Microsoft's most important product since co-founder Bill Gates won the contract to build an operating system for IBM


...contributed $532,372 to the 2008 Obama campaign...


Corp.'s first personal computer in 1981. Microsoft is hoping the way Windows 8 looks and operates will appeal to the growing number of people embracing the convenience of smartphones and tablets.

The consumer ambivalence, however, was even more pronounced when it came to Microsoft's new tablet computer, Surface, which was built to show off Windows 8's versatility. Sixty-nine percent of the poll's respondents expressed little or no interest in buying a Surface, which Microsoft is hoping will siphon sales from Apple Inc.'s pioneering iPad and other popular tablets such as Amazon.com Inc.'s Kindle Fire and Google


...contributed $814,540 to the 2008 Obama campaign...


Inc.'s Nexus 7.

Posted by: Fred || 10/30/2012 00:00 || Comments || Link || E-Mail|| [6476 views] Top|| File under:
Who's in the News
44
[untagged]
4
Govt of Syria
3
Arab Spring
2
Govt of Pakistan
1
DFLP
1
Govt of Sudan
1
Hamas
1
TTP
1
al-Qaeda
1
al-Qaeda in Iraq
1
al-Qaeda in Pakistan
Bookmark
E-Mail Me
The Classics
The O Club
Rantburg Store
The Bloids
The Never-ending Story
Thugburg
Gulf War I
The Way We Were
Bio
Merry-Go-Blog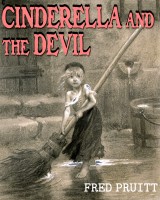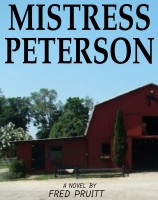 On Sale now!


A multi-volume chronology and reference guide set detailing three years of the Mexican Drug War between 2010 and 2012.

Rantburg.com and borderlandbeat.com correspondent and author Chris Covert presents his first non-fiction work detailing the drug and gang related violence in Mexico.

Chris gives us Mexican press dispatches of drug and gang war violence over three years, presented in a multi volume set intended to chronicle the death, violence and mayhem which has dominated Mexico for six years.
Click here for more information


Meet the Mods
In no particular order...


Steve White
Seafarious
Pappy
lotp
Scooter McGruder
john frum
tu3031
badanov
sherry
ryuge
GolfBravoUSMC
Bright Pebbles
trailing wife
Gloria
Fred
Besoeker
Glenmore
Frank G
3dc
Skidmark
Alaska Paul



Better than the average link...



Rantburg was assembled from recycled algorithms in the United States of America. No trees were destroyed in the production of this weblog. We did hurt some, though. Sorry.
3.239.58.199

Help keep the Burg running! Paypal: