-Short Attention Span Theater-
Singapore Cabbie Returns $900,000 to Thai Couple
[An Nahar] A Singaporean taxi driver has been heralded as a hero after he returned Sg$1.1 million ($900,000) in cash to a vacationing Thai couple who left the money in his cab.

Sia Ka Tian, 70, was shocked to find the money in a black paper bag on the back seat on Monday after he dropped the couple off at a shopping center.

"When I saw the money, I thought, trouble is here. I was sure there was at least $200,000 in the bag," the Straits Times quoted the 31-year veteran in the taxi business as saying.

But when he brought the money to transport company ComfortDelGro's lost-and-found office, his stunned colleagues counted Sg$1.1 million in thousand-dollar bills.

"The money is unimportant to me. It doesn't belong to me, so how can I use it?" he told the newspaper.

The Thai couple reported the loss to the transport company and Sia was waiting for them when they arrived to claim the money.

The report did not say what the couple were doing with th

on the lam

sum.

The driver received an undisclosed cash reward from the grateful couple, whose names have been withheld, and the company also plans to give him an award for good service.

"Finding one million dollars in cash is not an everyday affair and in fact, we wonder how many people would have possibly been tempted" to pocket it, company spokeswoman Tammy Tan told Agence

La Belle France

Presse.

"We are immensely proud of him and are glad that the passengers recovered their money.'

It was the second most valuable item returned by a cabbie working for the company. In 2009, another taxi driver returned fives kilos (11 pounds) of gold bars worth Sg$377,000.

Posted by: Fred || 11/21/2012 00:00 || Comments || Link || E-Mail|| [521 views] Top|| File under:
Japan High-Tech Toilet Maker Eyes Global Throne
[An Nahar] They are found in more than two-thirds of Japanese households and visitors to the country have marveled at their heated seats, posterior shower jets and odor-masking function.

But for the company that has sold over 30 million high-tech toilets, commonly known as Washlets, global lavatory domination remains elusive, especially among shy U.S. consumers.

"It's because of the cultural taboo over talking about toilets," said Hiromichi Tabata, head of the international division at Washlet-maker TOTO, a company that also makes bath tubs, kitchen taps, basins and plumbing fixtures.

"Americans avoid talking about those kinds of things so we can't expect success from word-of-mouth, even if they recognise our products are excellent.

"Many celebrities say they love the Washlet when they visit Japan, but the fervour is temporary," he added.

Pop diva Madonna gushed about Japanese culture during a 2005 visit and pointed to the Washlet as a key draw, saying "I've missed the heated toilet seats" -- the kind of free marketing most companies dream about.

For a nation that claims globally recognised brand names such as Sony and Toyota, the Washlet's relative lack of overseas presence comes as a surprise to many foreign visitors, even if they're initially baffled by its dizzying array of functions and Japanese signage.

In technology and hygiene-obsessed Japan, where restaurants provide a steaming hot towel for customers' hands, they're found in public toilets, office lavatories and over 70 percent of Japanese households.

"We thought that Japanese people, who are clean freaks, would like the idea of the Washlet," said spokeswoman Atsuko Kuno.

But when it hit the market in the booming 1980s, the high-tech toilet wasn't an immediate success in conservative Japan either.

Some viewers were irate over a 1982 television commercial for the newly-released Washlet which featured a girl trying to wipe black paint off her hand with paper, making a mess in the process.

"Paper won't fully clean it," she told viewers. "It's the same with your bottom."

Posted by: Fred || 11/21/2012 00:00 || Comments || Link || E-Mail|| [439 views] Top|| File under:
Deer attacks two men, then takes man's cigarettes
Whitehouse, Texas -- Joseph Rose and Cole Kellis were leaving their home in Whitehouse on Friday morning when they noticed a deer in their front yard.
Awwww! He's so cute!"
Rose approached the deer and he says the deer seemed friendly.


"I just wanna pet him! And hug him! And.."


But then Kellis and Rose say the deer then charged them and started to attack.


"Cole! Look out! He's gonna -- [TRAMPLE TRAMPLE TRAMPLE!]"


Rose and Kellis ran to Rose's pick-up truck
"I'M OUTTA HERE!"
"Outta my way!"
to try to get away from the wild buck. The deer then "poked" Rose in his ribs,


"[GOUGE!] Owwww! Back off, Bambi!"


so Rose jumped out of his truck into the back-bed.


"I didn't 'jump!' Bambi pushed me!"


Rose says he left his driver-side door open and the deer climbed in and took his pack of cigarettes that were sitting in his center console.
"My gaspers! Those things are six dollars a pack!"
"Look out! He's got a match!"
The deer starting eating Rose's smokes,


"Mmmmm! Cancer sticks! My favorite!"


and when Rose tried to get them back, Rose says the deer got more aggressive.
"Gimme my smokes!"
[GOUGE! TRAMPLE!]
They then had to call Whitehouse police


"Operator! Get me the police!"


and the Game Warden.


"Operator! Get me the game warden!"


When police arrived they had to tase the deer
"Look out! He's got antlers!"
[ZAP!]
and then Rose says it took more than 5 men to restrain the buck.


"Mahoney! Didn't they anybody ever tell you: never tase a buck? Cheese! Whadda they teach in cop school these days?"
Posted by: Au Auric || 11/21/2012 00:00 || Comments || Link || E-Mail|| [1899 views] Top|| File under:
Africa Horn
AMISOM jails Somali official in Beledweyne
[Shabelle] The Djiboutian soldiers from the African Union


...a union consisting of 53 African states, most run by dictators of one flavor or another. The only all-African state not in the AU is Morocco. Established in 2002, the AU is the successor to the Organisation of African Unity (OAU), which was even less successful...


Mission in Somalia (AMISOM) force on Monday have taken into custody a government official in Beledweyne, central Somalia, reports said.

Ahmed Osman Abdalla Inji, the deputy Hiiran governor for the security affairs was locked away
Don't shoot, coppers! I'm comin' out!
for committing fistfight against Adawe Elmi Abdi, another top official in the regional administration of Hiiraan during a meeting by the local traditional elders in the city.

Latest reports indicate that discussions under for the release of the tossed in the calaboose
Yez got nuttin' on me, coppers! Nuttin'!
official by the AMISOM forces the town, 332 Km north of Mogadishu, according to the local elders.

Hundreds of African union forces are operating in the Hiiran region, that are helping Somali troops to regain control and maintain law and order.
Posted by: Fred || 11/21/2012 00:00 || Comments || Link || E-Mail|| [413 views] Top|| File under:
Africa North
Justice ministry freezes assets of Ahmed Shafiq
[Al Ahram] The financial assets of Ahmed Shafiq and his three daughters have been frozen by an order of the justice ministry.

The Mubarak-era prime minister and his daughters, Sherine, May and Amira, were placed on an airport watch list and forbidden from disposing of their stocks, bonds and wealth.

The decision was made by the vice president of the Cassation Court and the assistant justice minister for illicit gains. It confirms the decision of the Illicit Gains Authority in October to freeze the assets of Shafiq and his daughters.

A

blurb

by the exchange market said the decision covered all stocks and bonds, and that all brokerage firms and investment funds had been informed of the decision.

The decision was based on investigations into complaint 115 of 2012. Shafiq is accused of selling 40,000 square metres of land owned by the Cooperative Housing Association for Military Pilots at a fraction of its market value to Gamal and Alaa Mubarak during the 1990s. He was head of the association at the time.

He will also be tried in absentia in November on charges of financial corruption when he was the civil aviation minister.

Posted by: Fred || 11/21/2012 00:00 || Comments || Link || E-Mail|| [477 views] Top|| File under: Arab Spring
Africa Subsaharan
Cohabitation Marriage Upsets Kenya Muslims
NAIROBI – A new government bill that allows cohabitating couples to register as married and scraps dowry for brides is inviting a storm of anger from Muslims and Christians in Kenya.


"I think that bill is so barbaric and should be revoked," Swaleh Gang'ombe, Secretary General of the Council of Imams and Preachers of Kenya (CIPK), told Kenya Broadcasting Corporation (KBC).

The Kenyan government has passed a new bill for marriage in the eastern African country.

Under the bill, couples who have been living together for six months would be declared a husband and a wife.

The draft also proposes the cancellation of dowry for brides, which is mandatory in Islam.

"This is going to be a recipe of domestic violence as it will be so difficult to prove that you have stayed with someone for those six months," Gang'ombe said.

CIPK's South Coast chairperson Sheikh Amir Banda also criticized the bill.

"If you legalize marriages on excuse that couples have been together for six months, what happens if in every six months she will change men?

"Such laws are not in any East African country and does it mean that the much publicized East African unity will be in disarray?"

The Kenyan parliament is set to debate the proposed bill in the coming few days.

Marriage in Islam is of utmost importance as it is upon the lawful union of a man and a woman that society grows strong and that moral is preserved.

There are nearly ten million Muslims in Kenya, which has a population of 36 million.

Muslims make up nearly 98 percent of the communities of the North Eastern Province.

Dowry

Kenyan Muslim leaders also denounced the proposal of scrapping the dowry paid to the bride.

"Every religion has its own law and order and it will be against those rights and privileges if some few individual will decide for many in something that affects everyone's rights," Banda said.

"Religiously and culturally it's wrong if dowry will not be paid."

The proposed marriage bill has already drawn a strong opposition from Christian leaders in Kenya.

"It is the worst law we have had as churches in Kenya," said the Rev. Wellington Mutiso, the general secretary of the Evangelical Alliance of Kenya, according to All Africa website.

The Rev. Vincent Wambugu, general secretary of the Kenya Episcopal Conference, an umbrella group of Catholic bishops, warned that the passage of the bill would undermine marriage in the country.

Anglican Bishop Julius Kalu of Mombasa echoes a similar warning.
"This (cohabitation) is likely to be abused with the underage being taken advantage of. It will be violated."
Posted by: Au Auric || 11/21/2012 00:00 || Comments || Link || E-Mail|| [486 views] Top|| File under:
Bangladesh
It's all lies: Khaleda bins graft allegations against Tarique
[Bangla Daily Star] BNP Chairperson
Khaleda Zia
Three-term PM of Bangla, widow of deceased dictator Ziaur Rahman, head of the Bangla Nationalist Party, an apparent magnet for corruption ...
yesterday said her elder son Tarique Rahman
...the elder son of former President of Bangladesh Ziaur Rahman Bir Uttam, and Khaleda Zia, former Prime Minister of Bangladesh. He is the Senior Vice Chairperson of Bangladesh Nationalist Party (BNP). His nickname is Pino. There are allegations that Pino took a rakeoff from every foreign investment into the country while Mom was in office...
leads "a very honest life" and is not involved in any corruption and has no wealth.

"All allegations of corruption against him [Tarique] are nothing but lies and propaganda by vested quarters," Khaleda, also leader of the opposition, said while speaking at a meeting and award giving ceremony at city's Institute of Engineers.

Posted by: Fred || 11/21/2012 00:00 || Comments || Link || E-Mail|| [460 views] Top|| File under:
Home Front: Politix
Bangor anchor team tender resignation on-air
Its good to see there are some people with ethics. Which is why I am posting it. Perhaps Fox will pick them up....


BANGOR, Maine -- Citing a longstanding battle with upper management over journalistic practices at their Bangor TV stations, news co-anchors Cindy Michaels and Tony Consiglio announced their resignations at the end of Tuesday's 6 p.m. newscast.

Michaels and Consiglio, who have a combined 12½ years' service at WVII (Channel 7) and sister station WFVX (Channel 22), shocked staff members and viewers with their joint resignations Tuesday evening.

"I just wanted to know that I was doing the best job I could and was being honest and ethical as a journalist, and I thought there were times when I wasn't able to do that," said Consiglio, a northeastern Connecticut native who broke in with WVII as a sports reporter in April 2006.

"No, that was unfortunate, but not unexpected," said Mike Palmer, WVII/WFVX vice president and general manager. "We'll hire experienced people to fill these positions sooner rather than later."


I hear Katie Couric is available. She's perky and about as left as you can get. Perhaps team her up with Dan Rather.


Neither reporter had told anyone of their decisions before Tuesday's newscast.


Suprise!


Both Michaels, 46, and Consiglio, 28, said frustration over the way they were allowed or told to do their jobs -- something that has been steadily mounting for the last four years -- became too much for them.

"There was a constant disrespecting and belittling of staff and we both felt there was a lack of knowledge from ownership and upper management in running a newsroom to the extent that I was not allowed to structure and direct them professionally," Michaels explained. "I couldn't do everything I wanted to as a news director. There was a regular undoing of decisions."

While choosing not to respond to individual complaints or charges, Palmer did take issue with the former anchors' characterization of management's role.

"Upper management is not involved in the daily production of the news. Period," said Palmer, who had just finished posting online job opening ads in his office at 10 p.m. Tuesday. "We've made great changes over the last few months and are not slowing down."

Michaels said there were numerous things that contributed to their decisions.

"It's a culmination of ongoing occurrences that took place the last several years and basically involved upper management practices that we both strongly disagreed with," she explained. "It's a little complicated, but we were expected to do somewhat unbalanced news, politically, in general."

Neither Michaels nor Consiglio would say what specific political leaning they were expected to adopt.


Anyone care to guess?


Consiglio, who also was executive producer, said the balanced journalistic approach they use for all their stories was sometimes frowned upon.

Both reporters said they do not have anything lined up in terms of jobs in the media.


Who is John Galt?


"Broadcasting is a love for both of us," said Michaels. "We definitely will miss not being able to come into folks' living rooms and I hope there's no hard feelings from the community for this decision we've made, but we felt we had to do it."

"The promise we're making to everyone is this locomotive is not stopping," he (Palmer) said.


Even as it goes over the cliff at full steam.


He said the stations' ownership already has seen its proactive approach pay off.

"We've invested in the community and the community has rewarded us financially in the form of advertising revenue," he said.


In other words we tell them what they want to hear and...
Posted by: CrazyFool || 11/21/2012 20:15 || Comments || Link || E-Mail|| [432 views] Top|| File under:
Southeast Asia
Asian Leaders Discuss Vast Free Trade Region
PHNOM PENH -- Asian leaders say they will launch negotiations into what could become a massive free trade area. On Tuesday, the 10-member Association of Southeast Asian Nations agreed to launch discussions on a possible free-trade zone that could link its economies with those of China, India, South Korea, Japan, Australia and New Zealand.

ASEAN leaders officially launched negotiations for the Regional Comprehensive Economic Partnership, or RCEP, during the last day of the leaders' summit in Cambodia Tuesday. By seeking to link major economies including China and India, with those of Southeast Asia, the move could be a step toward creating a significant, new trading bloc.

China has recently taken a renewed interest in pushing forward with talks for the initiative. Observers say this could be a reaction to the ongoing U.S. strategic "pivot" toward Asia.

Since the United States does not have a free trade agreement with ASEAN, it is not eligible to join talks on RCEP. Instead, Washington is pursuing a separate free trade area called the Trans-Pacific Partnership, or TPP. That formation does not include China.
Posted by: Au Auric || 11/21/2012 00:00 || Comments || Link || E-Mail|| [585 views] Top|| File under:
Who's in the News
30
[untagged]
7
Hamas
4
Govt of Pakistan
4
Jamaat-e-Islami
3
TTP
3
Arab Spring
3
Govt of Iran
2
al-Qaeda in Pakistan
2
Govt of Syria
2
al-Qaeda
1
Hezbollah
1
Al-Muhajiroun
1
Pirates
1
Taliban
1
Thai Insurgency
1
al-Qaeda in North Africa
Bookmark
E-Mail Me
The Classics
The O Club
Rantburg Store
The Bloids
The Never-ending Story
Thugburg
Gulf War I
The Way We Were
Bio
Merry-Go-Blog
Hair Through the Ages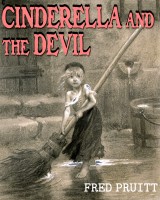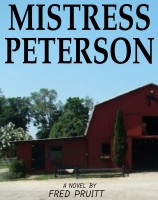 On Sale now!


A multi-volume chronology and reference guide set detailing three years of the Mexican Drug War between 2010 and 2012.

Rantburg.com and borderlandbeat.com correspondent and author Chris Covert presents his first non-fiction work detailing the drug and gang related violence in Mexico.

Chris gives us Mexican press dispatches of drug and gang war violence over three years, presented in a multi volume set intended to chronicle the death, violence and mayhem which has dominated Mexico for six years.
Click here for more information


Meet the Mods
In no particular order...


Steve White
Seafarious
Pappy
lotp
Scooter McGruder
john frum
tu3031
badanov
sherry
ryuge
GolfBravoUSMC
Bright Pebbles
trailing wife
Gloria
Fred
Besoeker
Glenmore
Frank G
3dc
Skidmark
Alaska Paul



Better than the average link...



Rantburg was assembled from recycled algorithms in the United States of America. No trees were destroyed in the production of this weblog. We did hurt some, though. Sorry.
3.231.25.104