-Lurid Crime Tales-
Cops: Gang member killed, another seriously wounded at funeral
[Chicago Tribune] A reputed gang member was killed, and another seriously

maimed

, at a funeral for a man who was

bumped off

last week on the South Side, with a minister at the services tweeting afterward, "This is Crazy."

The two men were shot outside St. Columbanus Church in the 300 block of East 71st Street, across the street from the A.A. Rayner & Sons Funeral Home, shortly before 12:30 p.m., police said.

They were taken to Stroger Hospital, where one of them was pronounced dead. The other victim was

at death's door

, according to Chicago Fire Department

front man

Will Knight. Both victims are convicted felons and known gang members, police said. Two guns were recovered at the scene.

The shooting occurred after the funeral for James Holman, 32, who was slain last week at an apartment building in the Washington Park neighborhood, according to police and the minister who was presiding, the Rev. Corey Brooks.

"I just preached a funeral and gunfire has broke out," Brooks tweeted. "Chaos about 500 people here. This is Crazy!!

"Please pray for Chicago," he added in a later tweet. "This is horrible."
Posted by: Fred || 11/27/2012 00:00 || Comments || Link || E-Mail|| [10794 views] Top|| File under:
-Short Attention Span Theater-
Beyonce Documentary Premiering on HBO in February
[An Nahar] Beyonce is getting personal.

HBO announced Monday that a documentary about the Grammy-winning singer will debut Feb. 16, 2013. Beyonce is directing the film, which will include footage she shot herself with her laptop.

The network said the documentary will include "video that provides raw, unprecedented access to the private entertainment icon and high-voltage performances." It will also feature home videos of her family and of the singer as a new mother and owner of her company, Parkwood Entertainment.

Beyonce said in a statement the untitled project was "personal" to her. She is married to Jay-Z. They had their first child, daughter Blue Ivy Carter, in January.

The 31-year-old will perform at the 2013 Super Bowl halftime show on Feb. 3, 13 days before the documentary airs.
Posted by: Fred || 11/27/2012 00:00 || Comments || Link || E-Mail|| [10794 views] Top|| File under:
Africa North
Luxor governor announces revival of tourist flow
[Al Ahram] Tourist flow in the governorate of Luxor is slowly coming back to normal rates, said Luxor Governor Ezzat Saad during a

presser

held on Monday.


I can see the old videos on National Geographic and the History Channel. That is quite good enough for me -- I've no need to expose myself to possible kidnapping...or worse.

There are indicators that prove the crisis on Egypt's tourism industry that Luxor has been witnessing since the January 2011 uprising is coming to an end, added Saad.

The governor announced that while the tourism sector is being revived in Luxor, political and economic stability are of utmost importance to overcome low tourist rates.

The governorate of Luxor in collaboration with the Egyptian Ministry of Tourism are planning to organise an international event to celebrate the completion of the 5th stage of the "Kabash road" renovation project as well as other international events, such as the "Luxor African Film Festival" set for March 2013.

These events will likely boost tourist flows and attract a wide array of international figures and renowned archaeologists, according to Saad.

The governor's statements follow the Minister of Tourism Hisham Zaazou's expectations of a likely increase in tourists visiting Egypt by the end of 2012. Zaazou announced on Sunday that he foresees a 20 per cent increase, reaching an average number of almost 11.6 million tourists by the end of year.

Posted by: Fred || 11/27/2012 00:00 || Comments || Link || E-Mail|| [10793 views] Top|| File under: Arab Spring
Africa Subsaharan
DR Congo Army Chief Ready to 'Counter-Attack' Rebels in Goma
[An Nahar] Democratic Republic of the Congo
...formerly the Congo Free State, Belgian Congo, Zaire, and who knows what else, not to be confused with the Brazzaville Congo or Republic of Congo, which is much smaller and much more (for Africa) stable. DRC gave the world Patrice Lumumba and Joseph Mobutu, followed by years of tedious civil war. Its principle industry seems to be the production of corpses. With a population of about 74 million it has lots of raw material...
army chief General Francois Olenga said Monday he is ready to "counter-attack" if the rebels do not withdraw from the strategic city of Goma by Tuesday.

If the rebels "do not respect" the Tuesday deadline set by regional leaders for their withdrawal from Goma, "we will do our work and restore the state's authority," Olenga told AFP. "The whole Congolese population is against the aggression and that's enough for us, that gives us the morale to counter-attack."

Posted by: Fred || 11/27/2012 00:00 || Comments || Link || E-Mail|| [10793 views] Top|| File under:
M23 rebels ignore deadline to leave Goma
[CNN] Tension loomed in the Democratic Republic of the Congo
...formerly the Congo Free State, Belgian Congo, Zaire, and who knows what else, not to be confused with the Brazzaville Congo or Republic of Congo, which is much smaller and much more (for Africa) stable. DRC gave the world Patrice Lumumba and Joseph Mobutu, followed by years of tedious civil war. Its principle industry seems to be the production of corpses. With a population of about 74 million it has lots of raw material...
city of Goma Monday night as rebel commanders said they would not leave the city despite the approaching midnight deadline imposed by regional leaders and the African Union


...a union consisting of 53 African states, most run by dictators of one flavor or another. The only all-African state not in the AU is Morocco. Established in 2002, the AU is the successor to the Organisation of African Unity (OAU), which was even less successful...


African leaders convened in neighboring Uganda over the weekend and released a statement mandating that the M23 group withdraw at least 20 kilometers (12 miles) north of Goma as a condition of initiating negotiations and telling the rebels to "stop all war activities," and "stop talk of overthrowing an elected government."

But M23 leaders on the ground said Monday that they will leave the conflict-scarred city only if talks are successful. Meanwhile,


...back at the Esquimeau village our hero was receiving a quick lesson in aeronautics......


both rebel and government troops were massing west of Goma, potentially leading to further

festivities

.
Posted by: Fred || 11/27/2012 00:00 || Comments || Link || E-Mail|| [10795 views] Top|| File under:
Arabia
UN representative arrives in Sana'a
[Yemen Post] Special Representative of UN Secretary General on Children and Armed Conflict, Leila Zerrougui, along with accompanying delegation, arrived in Sana'a on Monday.

Zerrougui told the state news agency, Saba, that her visit aims at following up issues of children and armed disputes, providing assistance to enhance democracy and rule of law.

Saba said that Zerrougui will hold meeting with high-ranking Yemeni officials to follow up the outcomes of the visit made by and UN Secretary General
the ephemeral Ban Ki-moon


... of whom it can be said to his credit that he is not Kofi Annan...


to Sana'a days ago.

A number of international and regional envoys visited Yemen this month due to instability and fears that the political settlement will be broken down.

Yemen suffers from many challenges and difficulties including the division of the army , al-Qaeda, worsening security situations and deteriorating economy.

Ki-moon, GCC Secretary General Abdul-Latif Al-Zayani and UN Envoy to Yemen Jamal Benomar met with President Abdurabu Mansour Hadi


...the second and possibly the last president of Yemen, successor to former President-for-Life Ali Abdullah Saleh...


and other Yemeni officials and discussed Yemen's political settlement.

The envoys affirmed that Yemen will be given all sorts of support for the success of the dialogue conference, reiterating that they would closely follow up the political process in Yemen.

They also asserted that Yemen's stability, security and unity will secure the region as a whole, hinting that the Gulf Cooperation Council pledged to give Yemen $6 billion to its development projects.They praised progress made in initiating the national Dialogue Conference, undermining the importance of respecting the timelines as set out by the GCC initiative
Posted by: Fred || 11/27/2012 00:00 || Comments || Link || E-Mail|| [10793 views] Top|| File under: Arab Spring
China-Japan-Koreas
Chinese paper congratulates Kim Jong Un on being named 'Sexiest Man Alive' by the Onion
In a hilarious if increasingly common example of a real newspaper taking a satirical newspaper seriously, the People's Daily--the website for the Communist Party of China's newspaper--published a story on Tuesday congratulating North Korean leader Kim Jong Un on being named 2012's "Sexiest Man Alive" by the Onion.


"U.S. website The Onion has named North Korean supreme leader Kim Jong Un as the 'Sexiest Man Alive' for the year 2012," the story announces before quoting the Onion's sarcastic write-up:

"With his devastatingly handsome, round face, his boyish charm, and his strong, sturdy frame, this Pyongyang-bred heartthrob is every woman's dream come true. Blessed with an air of power that masks an unmistakable cute, cuddly side, Kim made this newspaper's editorial board swoon with his impeccable fashion sense, chic short hairstyle, and, of course, that famous smile," it said.

"He has that rare ability to somehow be completely adorable and completely macho at the same time," said Marissa Blake-Zweiber, editor of the Onion Style and Entertainment.

The accompanying 55-page slideshow includes images of Kim in varying degrees of sexiness--riding a horse, posing with military leaders, aiming a rifle, riding a horse and, uh, riding a horse.

Of course, this isn't the first time the Onion's sarcasm has been lost in translation.

In September 2011, Capitol Police in Washington were forced to investigate after the Onion's Twitter feed teased a satirical article--"Congress Takes Group of Schoolchildren Hostage"--with a series of tweets proclaiming breaking news of a hostage situation inside the Capitol building.

A month later, the Onion caused real confusion when it published a satirical story--"Study Finds Every Style of Parenting Produces Disturbed, Miserable Adults"--that cited the California Parenting Institute in its findings.

The real institute was soon deluged with emails and phone calls from concerned residents.

And in September, Iranian news agency Fars plagiarized an Onion story that claimed an "overwhelming majority of rural white Americans" would prefer Iranian President Mahmoud Ahmadinejad over President Barack Obama.
Posted by: gorb || 11/27/2012 12:11 || Comments || Link || E-Mail|| [10793 views] Top|| File under:
'Poison' pen mightier than sword for would-be North Korean assassin
[CNN] All you might feel is someone brush by you and a slight pin prick. But very quickly you would be suffering muscle paralysis followed by suffocation. You would be dead within a very short period of time.

This is the deadly effect of just one of the weapons found on a failed
North Korean assassin last year on the busy streets of Seoul, now shown exclusively to CNN.

Disguised to look like a Parker ballpoint pen, it contains a poison needle and is practically impossible to identify as a weapon.

The second pen shoots a poison-filled bullet which penetrates the skin and releases the toxin and the third weapon is a flashlight, loaded with up to three bullets. They all look completely innocuous but all three will kill.

An individual willing to be identified only as an "investigation official" showed CNN the weapons, pointing out the flashlight as the most significant find. "This flashlight is new," the man familiar with North Korean

liquidation

devices said.

"I've never seen this weapon. If you look at the front, there are three holes, there was a bullet in each hole and here is the trigger. This is currently loaded and dangerous, two bullets remain."

The third bullet had been fired by investigation authorities to test the weapon. It was accurate and deadly. The would-be assassin who was carrying these devices was placed in long-term storage
You have the right to remain silent...
on his way to kill his target.

That target was anti-North Korea activist, Park Sang-hak, who has since been given round-the-clock police protection by South Korean authorities. We showed Park the footage of the weapons intended for him. He was shocked.
Posted by: Fred || 11/27/2012 00:00 || Comments || Link || E-Mail|| [10794 views] Top|| File under:
India-Pakistan
Toxic cough syrup kills 16 in Lahore
[Dawn] At least 16 people have died after drinking a toxic cough syrup in Lahore, forcing authorities to close three pharmacies and a medicine factory, officials said Monday.

The deaths occurred in the low-income Shahdra Town neighbourhood between Friday and Sunday with the victims mostly drug addicts who took the syrup to get high, said local

cop shoppe

chief Atif Zulfiqar.

The scandal comes after around 100 heart patients died in January in Lahore, Pakistain's second largest city, after taking faulty medicine made locally.

"At least 16 people, mostly drug addicts, have died after taking the toxic syrup," Zulfiqar told AFP, updating an earlier

corpse count

of 13.

"Some of the victims were found dead in a graveyard where addicts used to take different kinds of drugs," he said. Seven others died in hospital.

Three pharmacies have been shut down and their owners tossed in the clink
Drop the rosco, Muggsy, or you're one with the ages!
, he added.

The health adviser for Punjab province, Khawaja Salman Rafiq, said the syrup would be confiscated from all pharmacies.

He said inspectors had shut down a drugs factory and sent samples to a laboratory for detailed analysis.

"Punjab chief minister Shahbaz Sharif has ordered an inquiry and a report will be submitted to him within 72 hours," Rafiq said.

Doctor Tahir Khalil at Lahore's Mayo Hospital said 20 victims aged 15 to 45 had been admitted after drinking the syrup and most had a history of addiction.

"One of the victims who was

at death's door

died today and the total deaths in hospital are seven," Khalil said.

"Six people were saved and were discharged after treatment, while seven others were still admitted to hospital," he added.

Posted by: Fred || 11/27/2012 00:00 || Comments || Link || E-Mail|| [10793 views] Top|| File under:
Home Front: Culture Wars
Female Teachers give Boys Lower Marks
h/t Instapundit


Female teachers mark male pupils more harshly than they do their female students, research has claimed.

Additionally, girls tend to believe male teachers will look upon them more favourably than female teaching staff, but men treat all students the same, regardless of gender.


I wonder if anybody did the stats on ritalin prescription vs. gender
Posted by: g(r)omgoru || 11/27/2012 00:48 || Comments || Link || E-Mail|| [10795 views] Top|| File under:
First They Came for the Sodas
Last week a new study released by the Centers for Disease Control and Prevention (CDC) reported that American adults drink alcoholic beverages in moderation.Calories from alcohol, the study concludes, make up 5 percent of the total calories consumed by American adults. What's more, few Americans consume alcohol on a daily basis.

"On any given day, almost one-third of men and 18% of women aged 20 and over consume alcoholic beverages," the report concludes. That means just one in four Americans consume alcohol on any given day.

And the group the report indicates as ingesting the largest amount of calories from alcohol--men aged 20-39--consume only 174 calories per day (8 percent of total average calories) from alcohol beverages. That's fewer calories than two average light beers.

In spite of these modest totals, the study authors appear to be positioning their work as an important warning against alcohol consumption.

"I think sometimes people forget completely that alcoholic beverages have calories," lead study author and scold public-health theologist Samara Joy Nielsen told The New York Times.

The study authors are also explicit in linking alcohol to soda--that other scourge of public-health activists--at least in terms of the calories it contributes to Americans' diets.


Social Engineering Through Food Regulation. There is no problem but they will make a solution anyway. We have to be saved from ourselves. Sit down, shut up, and quit ruining my day, ya Nanny Bastids.
Posted by: Deacon Blues || 11/27/2012 00:00 || Comments || Link || E-Mail|| [10794 views] Top|| File under:
Who's in the News
27
[untagged]
6
Arab Spring
3
Govt of Iran
2
Govt of Syria
2
al-Qaeda in Arabia
2
Taliban
1
Hamas
1
al-Qaeda in Pakistan
1
Ansar Dine
1
Boko Haram
1
Houthis
1
al-Qaeda in North Africa
1
Govt of Sudan
1
TTP
1
Govt of Pakistan
1
Islamic Jihad
1
al-Qaeda
Bookmark
E-Mail Me
The Classics
The O Club
Rantburg Store
The Bloids
The Never-ending Story
Thugburg
Gulf War I
The Way We Were
Bio
Merry-Go-Blog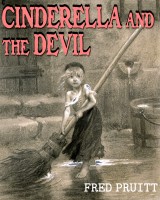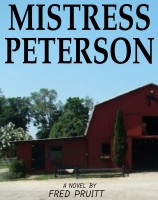 On Sale now!


A multi-volume chronology and reference guide set detailing three years of the Mexican Drug War between 2010 and 2012.

Rantburg.com and borderlandbeat.com correspondent and author Chris Covert presents his first non-fiction work detailing the drug and gang related violence in Mexico.

Chris gives us Mexican press dispatches of drug and gang war violence over three years, presented in a multi volume set intended to chronicle the death, violence and mayhem which has dominated Mexico for six years.
Click here for more information


Meet the Mods
In no particular order...


Steve White
Seafarious
tu3031
badanov
sherry
ryuge
GolfBravoUSMC
Bright Pebbles
trailing wife
Gloria
Fred
Besoeker
Glenmore
Frank G
3dc
Skidmark



Better than the average link...



Rantburg was assembled from recycled algorithms in the United States of America. No trees were destroyed in the production of this weblog. We did hurt some, though. Sorry.
3.225.221.130

Help keep the Burg running! Paypal: