-Short Attention Span Theater-
Sorry, US - Says Gangnam singer Psy over anti-America protest
[Bangla Daily Star] South Korean megastar singer Psy, famed for his runaway hit "Gangnam Style", apologised yesterday for anti-American performances a decade ago, ahead of a planned show before US President Barack Obama.

In 2002 the singer smashed a model US tank at a protest over the American military presence in South Korea and the death of two South Korean teenagers who were struck by a US military vehicle. Two years later he joined a performance of a song where he used controversial expletive-laden lyrics calling for the killing of "Yankees who have been torturing Iraqi captives".

"Kill their daughters, mothers, daughters-in-law, and fathers. Kill them all slowly and painfully," he rapped.

Psy performed the lyrics at a concert after a South Korean evangelist was beheaded by Islamist militants in Iraq during the US-led conflict, after Seoul rejected their demand to halt a troop deployment to the country.

"I will forever be sorry for any pain I have caused by those words," the 34-year-old singer said in a statement. He said the performance and lyrics were part of a "deeply emotional reaction" to the war in Iraq and the death of the two schoolgirls that was "part of the overall anti-war sentiment shared by others around the world".


"But everyone is doing it, Ma!"
"If everyone was going over Niagara Falls in a barrel, would you do that, too?"

"While I'm grateful for the freedom to express one's self, I've learned there are limits to what language is appropriate and I'm deeply sorry for how these lyrics could be interpreted."


How about we skip all that interpretation stuff -- one needs a PhD in English lit. to do it right, anyway, with all the proper Jungian references -- and stick with the literal meaning of the words. That, my dear, is quite enough to get you hung in certain precincts, and thoroughly beaten with a tire iron in others. You'll fit in perfectly with the current White House crowd.

"I have been honoured to perform in front of American soldiers in recent months -- including an appearance on the Jay Leno show specifically for them -- and I hope they and all Americans can accept my apology."
Posted by: Fred || 12/09/2012 00:00 || Comments || Link || E-Mail|| [6464 views] Top|| File under:
Africa North
Tunisians Islamists protest against graft, Ben Ali cronies
[Al Ahram] Hundreds of Tunisians, most of them Islamists, rallied on Saturday in the capital to demand that cronies of ousted dictator Zine El Abidine Ben Ali be put in the dock on corruption charges.

"The people want to clean up the country," demonstrators chanted in central Tunis, with some holding Salafist flags. "People, rise up against the cronies of the dictator," they said amid a heavy police presence.

The rally was organised by the League for the Protection of the Revolution, a group close to the ruling Islamist Ennahda party, which claims its mission is to protect the goals of the 2011 revolution that toppled Ben Ali.

The protesters' rage focused on businessman and influential politician Kamel Eltaief who has been banned from travelling since November and who is being investigated for "conspiracy against state security."

"Eltaief, your hour has come," they chanted. "No more corruption after the revolution."

Lawyer Mohamed Cherif Jebali, who lodged a complaint against Eltaief prompting the launch of the probe against the businessman, said the word on the street is: "Kamel Eltaief must be judged."

"This man spearheads the counter-revolution, and the judiciary are dragging their feet in his case," said Jebali, who said he was taking part in the rally like other activists over concerns that the uprising was being hijacked.

Eltaief, once considered Ben Ali's eminence grise and who helped him in decision-making, told AFP in an interview that he was in the crosshairs of the Islamists because of his current links to the opposition.

"Officials of the Islamist party Ennahda and their leftist allies want me in jail for political reasons," said Eltaief, an influential figure in Tunisian politics both before and after the revolution.

Demonstrators also called for the "purification" of the main labour union UGTT, saying that the General Union of Tunisian Workers was rife with "symbols of corruption" and diehard former regime figures.

"The UGTT has become the hostage of the left," said Hedi Belaid, a former leader of the union of aeronautical technicians. "It must stop delving into politics and continue its task of protecting the rights of all workers."

Tensions have escalated in Tunisia between the powerful union and the ruling Islamists, with the UGTT calling for a rare nationwide general strike for December 13.

It called the strike to denounce an attack on its headquarters this week that it says was carried out by the pro-Ennahda League for the Protection of the Revolution. The Islamists say the UGTT itself orchestrated the confrontation.

Posted by: Fred || 12/09/2012 00:00 || Comments || Link || E-Mail|| [6459 views] Top|| File under: Arab Spring
Britain
Eight police injured as N.Ireland flag riots spread
[Al Ahram] At least eight

coppers

were maimed

in Northern Ireland overnight as riots sparked by a decision to remove the British flag from Belfast City Hall spread across the province.

Dozens of youths threw bricks and petrol bombs at police in Newtownabbey, a predominantly Protestant area 12 kilometers (8 miles) north of Belfast city centre. Seven people were cooled for a few years
Into the paddy wagon wit' yez!
, including a 13-year-old boy, police said.

They were protesting against a decision by Irish nationalist councillors from Sinn Fein and the SDLP to take down the flag which had flown above the

quiet provincial capital

's city hall every day since it opened in 1906.

The decision means the flag will be flown on only 17 days during the year, as is the case at the provincial assembly at Stormont in the British-controlled province.

Smaller protests took place across Northern Ireland on Friday during a visit by U.S. Secretary of State
Hillary Clinton
... sometimes described as America's Blond Eminence and at other times as Mrs. Bill, never as Another Jeremiah S. Black ...
. She said the violence showed the province's

grinding of the peace processor

was not yet complete.

At least 3,600 people were killed over three decades as Catholic nationalists seeking union with Ireland fought British security forces and mainly Protestant Loyalists determined to remain part of the United Kingdom.

Posted by: Fred || 12/09/2012 00:00 || Comments || Link || E-Mail|| [6470 views] Top|| File under:
Caribbean-Latin America
Another Cancer Surgery for Chavez
Venezuelan President Hugo Chavez will undergo another operation for cancer in Cuba, Xinhua reported.

In a televised speech, Chavez said he will return to Havana Sunday after doctors found malignant cells during tests.

The president had returned to Caracas Friday following a 10-day stay in Cuba for post-cancer treatment. Chavez, 58, has been battling with cancer since mid-2011.
Posted by: Elmerert Hupens2660 || 12/09/2012 06:48 || Comments || Link || E-Mail|| [6474 views] Top|| File under:
India-Pakistan
Days of manipulating elections are over: PM Ashraf
I believe him. Granted, I'm gullible, but even so.
[Dawn] Prime Minister Raja Pervez Ashraf on Saturday said that the days of manipulating the elections are now over.

Addressing a gathering of Pakistain People's Party (PPP) workers here, the Prime Minister said that the verdict in the Asghar Khan case by the Supreme Court was an eye-opener and showed how the election results were manipulated in the past.

Ashraf added that the case had unveiled many things and that party workers need to study it to be aware of those who try to manipulate the results.

Moreover, he claimed that the PPP always succeeds with an overwhelming majority whenever there are free, fair and transparent elections.

The PM said that there was a time when everyone believed it was impossible to get rid of the dictatorial regime of former President
Pervez Perv Musharraf


... former dictator of Pakistain, who was less dictatorial and corrupt than any Pak civilian government to date ...


. However,


alcohol has never solved anybody's problems. But then, neither has milk...


it was the political acumen of President Asif Ali Ten Percent Zardari


... husband of the late Benazir Bhutto, who has been singularly lacking in curiosity about who done her in ...


that led to the ouster of the dictator, he claimed.

He said it also goes to the credit of President Zardari that all the powers of the President of Pakistain were handed over to the parliament.

Posted by: Fred || 12/09/2012 00:00 || Comments || Link || E-Mail|| [6460 views] Top|| File under: Govt of Pakistan
Floodwaters in Jacobabad may hit next crop
And American production, that which wasn't destroyed by our own overly wet growing season, is being turned into automobile fuel. So y'all couldn't buy food if you had the wherewithal to do so. Could it be that Allah is trying to get your attention?
[Dawn] Neither the floods spared us nor did the landlords. They are telling us to pay for the expenses incurred on crop cultivation without realising the fact that the entire harvest has been destroyed in the floods. It wasn't our fault but God's will," protested a farmer waiting for his turn to receive a free ration bag in Khukharani Lara village of Jacobabad district.

There were hundreds of people standing in the long queue, waiting for handouts for past many hours. Most of them had come from different villages of the Ahmed Pur union council. The relief distribution was organised by a non-governmental organization.Seven union councils of Jacobabad district are still flooded and at least 5,000 people are living in relief camps while many have set up makeshift tents on elevated grounds closer to their homes. The government has yet to initiate efforts to drain water as relief distribution is largely being done by non-governmental organizations.

"Water is still standing in our villages where we had grown rice and with government machinery yet to move to drain the water, the hope that we can grow crops even in coming months seems to be fading away," lamented Dur Mohammad of Ghulam Nabi Jakhrani village.

He said farmers of the flood-hit areas of the district were compelled to look for work that could help them earn between Rs100 and Rs400 a day. "But there are days when we can't find work and have to borrow money," he said, adding that the situation had become harsher than the past when they had to bear with exploitation by landlords.

"This is so because earlier we somehow sustained our lives on the agricultural produce and cattle heads despite being caught in the vicious cycle of debt. But the floods left us completely devastated, reducing us to begging," added another.

The locals said that there was widespread disease in their villages where people were consuming brackish water. Among them, there were some who had not received the first instalment through the Watan Card because they had lost their national identity cards in the 2010 floods.

Basit Ali Shah of Save the Children told Dawn that it was the fourth day of the second cycle of relief distribution initiated this month while more than 6,000 families had benefited from the first round of free ration distribution.

"We are giving away wheat flour, oil, biscuits, lentils and salt. We've planned to distribute the food among more than 2,000 people this time in the union council in four days," Mr Shah said.

Sardar Muqeem Khan Khoso, a former member of the provincial assembly, who was visiting the relief distribution camp, told journalists that the entire district of Jacobabad had been badly affected by the floods and only two to three union councils could be saved.

While responding to a question, he said: "There are no disputes between Sindh and Balochistan



...the Pak province bordering Kandahar and Uruzgun provinces in Afghanistan and Sistan Baluchistan in Iran. Its native Baloch propulation is being displaced by Pashtuns and Punjabis and they aren't happy about it...


over how to drain the rainwater and efforts are under way in this regard."

Asked about a timeframe for the drainage of rainwater, he said that he was not a technical person but he couldn't see that happen before April next year, considering the large size of the area in the district inundated by floodwaters.

Posted by: Fred || 12/09/2012 00:00 || Comments || Link || E-Mail|| [6460 views] Top|| File under: Govt of Pakistan
UN climate package passed in Doha
[Al Ahram] Doha climate change conference approves an agreement that extends the live of Kyoto Protocol for a second period, the only binding pact on curbing Earth-warming greenhouse gas emissions
Posted by: Fred || 12/09/2012 00:00 || Comments || Link || E-Mail|| [6460 views] Top|| File under:
Iraq
Kurds reduce oil supplies for non-payment of Baghdad's debts
The Kurdish autonomy of Iraq has reduced oil supplies to the central government on account of non-payment of debts to foreign companies operating on its territory. Ali Hussein Balou, an adviser to the Kurdish Ministry of Natural Resources made this statement, the Government of the Kurdish autonomy's website reported.

According to Balou, the Kurdish autonomy reduced supplies from 250,000 barrels per day to 100,000 barrels per day.

"The central government of Iraq following an agreement on the payment of debts to foreign companies made the payment to the sum of $650 million in October 2012. However, in November Baghdad suspended payment of its debts. According to the agreement, in November the central government had to pay $350 million," Balou said.


Fail to pay your bills long enough and people turn off the spigot. Champ and Timmy will figure this out eventually when the Chinese refuse to buy more bonds. No doubt they'll be as surprised about that as Baghdad is today about the oil...

Earlier, in September 2012, the central government of Iraq and the Kurdish autonomy reached an agreement on oil payments under which Baghdad will return all its debts to the autonomy for oil exports and will pay for the work of foreign companies. The Kurdish side in turn, would continue to supply oil to the central government, interrupted four months ago.

Relations between the Kurdish administration in northern Iraq and Baghdad deteriorated in October 2011 after US-based Exxon Mobil received permission from the Kurdish authorities on the exploration and production of oil in this Iraqi region. Baghdad considered the deal illegal and warned the company that if it did not abandon the agreement with the Kurds, its deals with the central Iraqi government may be revised.

The Kurdish administration in northern Iraq has oil reserves of 45 billion barrels.
Posted by: Steve White || 12/09/2012 00:00 || Comments || Link || E-Mail|| [6462 views] Top|| File under:
Science & Technology
Hudson Bay - 30 day time lapse of ice growth
The Naval Research Lab - Ocean Analysis and Prediction does a number of things. One of them is the monitoring and display of NH sea ice cover.

In the past 30 days, the ice cover on Hudson Bay (aka Hudson's Bay) has grown from about 2% to about 98% - a spectacular growth.

At the link, a time lapse of this is displayed.
Posted by: lord garth || 12/09/2012 07:13 || Comments || Link || E-Mail|| [6468 views] Top|| File under:
Home Front: Culture Wars
It's Time To Stick It To the Blue States
After years of campaigning for higher taxes, it is beginning to dawn on liberal residents of blue states that the effects, for them, will not be pretty. Most of the nation's "rich"--those earning over $250,000 a year, or, depending on President Obama's mood, $175,000--live in the blue states. Moreover, the deductions that are likely slated for reduction or elimination, including state taxes and home mortgages, mostly benefit blue state residents. So the New York Times, a prime agitator for higher taxes, appears to be having second thoughts:
Posted by: Uncle Phester || 12/09/2012 00:00 || Comments || Link || E-Mail|| [6496 views] Top|| File under:
Who's in the News
44
[untagged]
7
Arab Spring
6
Govt of Pakistan
3
Hamas
2
Govt of Syria
2
Jamaat-e-Islami
1
TTP
1
Ansar Dine
1
Hizb-ut-Tahrir
1
Govt of Iran
1
Taliban
1
al-Qaeda in Pakistan
1
Thai Insurgency
1
Palestinian Authority
1
Muslim Brotherhood
1
al-Qaeda
1
al-Qaeda in North Africa
Bookmark
E-Mail Me
The Classics
The O Club
Rantburg Store
The Bloids
The Never-ending Story
Thugburg
Gulf War I
The Way We Were
Bio
Merry-Go-Blog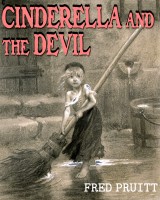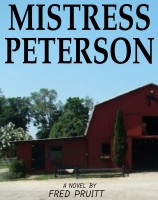 On Sale now!


A multi-volume chronology and reference guide set detailing three years of the Mexican Drug War between 2010 and 2012.

Rantburg.com and borderlandbeat.com correspondent and author Chris Covert presents his first non-fiction work detailing the drug and gang related violence in Mexico.

Chris gives us Mexican press dispatches of drug and gang war violence over three years, presented in a multi volume set intended to chronicle the death, violence and mayhem which has dominated Mexico for six years.
Click here for more information


Meet the Mods
In no particular order...


Steve White
Seafarious
Pappy
lotp
Scooter McGruder
john frum
tu3031
badanov
sherry
ryuge
GolfBravoUSMC
Bright Pebbles
trailing wife
Gloria
Fred
Besoeker
Glenmore
Frank G
3dc
Skidmark
Alaska Paul



Better than the average link...



Rantburg was assembled from recycled algorithms in the United States of America. No trees were destroyed in the production of this weblog. We did hurt some, though. Sorry.
3.239.4.127

Help keep the Burg running! Paypal: