Tech collapse forecast on 12.12.12
Astrologist Jessica Adams has warned all computer users to back up their data tonight.


It's an astrologist. What do Rantburg's computer people say?

In an interview with news.com.au, Ms Adams said the date 12.12.2012 will bring about disaster for the internet and media world.

'On 12.12.12 the world is feeling the impact of a stressful pattern between Mercury, the planet which rules the media, and Neptune, the planet that rules leaks (like Wikileaks) and also flooded computer networks,' said Adams.

However, others do not share her pessimism, with the unique date expected to see a record number of couples tying the knot.

Attorney-General Greg Smith said Wednesday would usher in the last chance to get married on a date with the same number for the day, month and year for nearly 90 years.

'For many couples, a special date like this has an irresistible appeal, with the extra advantage that it is an easy anniversary date to remember,' Mr Smith said in a statement on Sunday.
Posted by: tipper || 12/11/2012 02:20 || Comments || Link || E-Mail|| [10798 views] Top|| File under:
-Signs, Portents, and the Weather-
7.1-magnitude quake hits Indonesia's Banda Sea
[Iran Press TV] An earthquake measuring 7.1 on the Richter scale has struck Indonesia's Banda Sea, but no tsunami warning was issued.

The US Geological Survey (USGS) said the quake hit at 01: 53 a.m. local time (1653 GMT) on Monday, some 215 kilometers (134 miles) northwest of the Tanimbar Islands.

The USGS also added that the quake's epicenter was at a depth of 157 kilometers (96 miles).

Minutes after the earthquake, head of the quake and tsunami unit at the Indonesian Meteorology, Climatology and Geophysics Agency, Suhardjono issued a statement saying that "We have not received any damage report so far."

Posted by: Fred || 12/11/2012 00:00 || Comments || Link || E-Mail|| [10793 views] Top|| File under:
Africa North
Tunisia leaders to discuss cabinet reshuffle
[Magharebia] Tunisia's governing troika is set to discuss President Moncef Marzouki's proposal to reshuffle the cabinet, President's Chief of Staff Imed Daimi said this week.

"The declarations about a possible withdrawal of confidence from Marzouki represent an impulsive and thoughtless reaction at political and media levels," TAP quoted Daimi as saying on Tuesday (December 4th).

Earlier last week, Marzouki called for creating a "competent technocrat cabinet and not a party political one".

"If the

festivities

continue and the government's response is not adequate, there will be chaos and a deadlock," the president said in a televised address on November 30th.

The speech was in response to a general strike in Siliana, which ended on December 2nd after the Tunisian General Labour Union (UGTT) reached a compromise deal with the government.

Meanwhile,


...back at the pie fight, Bella opened her mouth at precisely the wrong moment...


Health Minister Abdellatif Mekki told Nessma TV on December 1st that the shake-up might include the president himself.

"We're prepared to review everything in the presidential institution, starting from the secretary of state to the president himself; it's not a sacred thing," he said.

Constituent Assembly (ANC) member Iyed Dahmani said that opposition members were preparing to present a motion to withdraw confidence from the Ennahda-led government.

"We need one-third of the Constituent Assembly members to sign in order to present the motion," he said in a press statement.

For his part, Former Prime Minister and Nidaa Tounes leader Beji Caid Essebsi had earlier demanded that the interim government resign but the president continue to run the affairs of the country and appoint the incumbent prime minister to form a new government.

Mahmoud Baroudi, an NCA member from the Democratic Alliance, told Magharebia that "the resignation itself may create vacuum that may pose a threat to the administration of state".

"Today, we must talk more about concords because no single party can run the state alone," he added. "There must be dialogue because the troika itself is threatened with rifts, especially after the talk about the motion under which the president may be sacked following his recent statements."

Baroudi added that the idea of cabinet reshuffle had been in the pipeline for a while.

"I think that the reason for delay is the examination of general budget, and also because Ennahda is witnessing internal conflicts about supporting this or that minister," he told Magharebia.

"There are differences of opinions and positions within the troika as well," Baroudi said. "For example, we are about to discuss the budget, and yet we don't have a finance minister."

Finance Minister Houcine Dimassi resigned in July, while Minister in charge of Administrative Reform Mohamed Abbou quit in June.

According to Ennahda

front man

Nejib Gharbi, the expected changes will include some of the ministries that didn't perform well. As a cost-cutting measure, other ministries might also be merged.

Behind the scenes, there is talk about the possibility of changes in the industry, environment and education portfolios. The opposition, however, demands reshuffles in sovereign ministries - justice, interior and foreign affairs.

Posted by: Fred || 12/11/2012 00:00 || Comments || Link || E-Mail|| [10793 views] Top|| File under:
Arabia
Bahrain sentences activist's daughter to jail: lawyer
[Dawn] A Bahraini court on Monday sentenced the daughter of prominent opposition activist Hadi al-Khawaja to one month in jail for taking part in an unauthorised demonstration, her lawyer said.


"Help me, Obi-wan! You're my only hope!"


Zainab al-Khawaja, the eldest of the Shia rights activist's daughters, was found guilty of entering the "prohibited area" of Pearl Square, the main symbol of 2011 protests crushed by security forces, on Feb 12, the lawyer said.


"Aren't you kinda short for a storm trooper?"


She also was fined 100 dinars ($258).
"But Alderan is peaceful!"
"You're far too trusting!"
Her lawyers disputed the charges, saying there was "no formal decision declaring that Pearl Square is a forbidden area".
"We have an emergency alert in detention block AA-23."
"The Princess? Put all sections on alert!"
"Obi-wan is here. The Force is with him!"
"If you're right, he must not be allowed to escape!"
"Escape is not his plan. I must face him, alone!"
Zainab al-Khawaja, whose father is serving a life sentence for plotting against the state, has faced justice on several occasions already this year.


"I don't like you either. You just watch yourself. We're wanted men. I have the death sentence on twelve systems!"
Posted by: Fred || 12/11/2012 00:00 || Comments || Link || E-Mail|| [10793 views] Top|| File under: Arab Spring
Britain
Fifth of UK young prisoners Muslims
[Iran Press TV] One in five young men in British detention centers have been found to be

Moslem

s, with some of them claiming to be mistreated because of their religion while serving time in prison.


No doubt the Iran Press TV reporter was appalled by this until he realized the odds that every single one of the miscreants was Sunni, and therefore the heretical apostates had it coming.

According to a report by the chief inspector of prisons, Nick Hardwick, one in five young men in youth jails across England and Wales are

Moslem

s, representing a sharp rise from 13 percent in 2009-10 to 21 percent in 2011-12.

The study also found that the proportion of youth offenders

in jug

from black and minority ethnic communities has risen to 42 percent, from 39 percent in 2010-11.

Some

Moslem

prisoners felt more persecuted by staff, with more than two in five having been physically suppressed while serving time, compared with around one in three non-

Moslem

s.

"They [

Moslem

s] reported that they were more likely to have been restrained, more likely to be victimised by staff and found it more difficult to stay in touch with friends and families," Hardwick said in a joint report with the Youth Justice Board.

Posted by: Fred || 12/11/2012 00:00 || Comments || Link || E-Mail|| [10793 views] Top|| File under: Global Jihad
Economy
US study sees China as No. 1 economy by 2030
[Iran Press TV] China's economy is likely to surpass the United States in less than two decades while Asia will overtake North America and Europe combined in global power by 2030, a U.S. intelligence report said on Monday.

"Meanwhile,


...back at the Esquimeau village our hero was receiving a quick lesson in aeronautics......


the economies of Europe, Japan, and Russia are likely to continue their slow relative declines," it said.

The report, "Global Trends 2030: Alternative Worlds," was issued by the National Intelligence Council, an analytical arm of the U.S. government's Office of the Director of National Intelligence. In addition to U.S. intelligence analysts, the report includes the views of foreign and private experts.

It is the fifth report of a series - the previous one was released in 2008 - that aims to stimulate "strategic thinking" among decision makers and not to predict the future.

The health of the global economy increasingly will be linked to progress in the developing world rather than the traditional West, the report said.

"As the world's largest economic power, China is expected to remain ahead of India, but the gap could begin to close by 2030," it said.

"India's rate of economic growth is likely to rise while China's slows. In 2030 India could be the rising economic powerhouse that China is seen to be today. China's current economic growth rate - 8 to 10 percent - will probably be a distant memory by 2030.
Posted by: Fred || 12/11/2012 00:00 || Comments || Link || E-Mail|| [10793 views] Top|| File under:
Europe
EU: Our Treaties With Israel Apply Only To Pre-'67 Lines
But you, dear Reader, are not in the least surprised.

[Jpost] European Union


...the successor to the Holy Roman Empire, only without the Hapsburgs and the nifty uniforms and the dancing...


foreign ministers strongly stated that all of the body's agreements with Israel only applied to the pre-1967 lines, as they spoke out on Monday against Israeli settlement plans including the development of E1.

A diplomatic source told The Jerusalem Post that he feared some of the language in the council statement was placed there to lay the groundwork for labelling and possibly banning settlement products in the future.

The EU said all of its agreements with Israel "must unequivocally and explicitly indicate their inapplicability to the territories occupied by Israel in 1967, namely the Golan Heights; the West Bank, including east Jerusalem; and the

Gazoo

Strip."

The council called for full implementation of existing EU legislations and bilateral arrangements applicable to settlement products.
Posted by: trailing wife || 12/11/2012 00:00 || Comments || Link || E-Mail|| [10797 views] Top|| File under:
Home Front: Politix
Downsizing the Military - The First Cuts
The Army weight standards don't alter with the seasons, so those now in the first 'cut' really can't be surprised. However, this should only be phase one of which phase two will never be implemented - that is all those raters, who filled in the boxes on the evaluation/fitness reports validating that the now discharged soldier met height and weight requirements, also need to the be booted for a lack of integrity. 'Special trust and confidence' is more than lacking.
Posted by: Procopius2k || 12/11/2012 08:38 || Comments || Link || E-Mail|| [10797 views] Top|| File under:
India-Pakistan
Teacher beats student to death
[Dawn] The slogan of Maar Nahi Pyaar (love instead of punishment) of the Punjab education department, introduced by the previous provincial government, has proved to be an eyewash.

A class 8 student of Government High School, Pour Miyana, succumbed to injuries after a teacher beat him up for coming late on Friday.

The Punjab government had banned corporal punishment in government schools way back in September 2005. However,


corruption finds a dozen alibis for its evil deeds...


the facts suggest otherwise.

Hasnain Abid, 15, was beaten up by his teacher, Mumtaz Ahmed, with a stick for coming late to school. He was shifted to a local hospital where he died on Sunday. The student was buried in his native Jarikass village near Hassanabdal.

The hospital staff confirmed that the cause of death was torture.

Talking to newsmen, Abid Hussain, the father of the victim, said his son often complained about his teacher who used to beat students.

He said they were poor and his son traveled miles to reach his school even during the cold weather.

Saima Khalid Masood, vice-president of Human and Environment Development Association (HEDA), an NGO working in the area, was of the opinion that such incidents were 'detrimental' to the country's academic environment and could not be accepted under any circumstances.

She stressed that corporal punishment in schools must be monitored and the guilty teachers be brought to justice.

Another civil society activist, Munaza Peerzada, said under Article 25-A of the Constitution, there should be zero tolerance for corporal punishment.

When contacted, DSP Shahid Sarwar said that he himself attended the funeral of the victim to show solidarity and full support of the police and the administration.

The DSP said the teacher had been locked away
Drop the rod and step away witcher hands up!
and a murder case registered against him.

Meanwhile,


...back at the palazzo, Count Guido stepped from behind the suit of armor, sword in hand. Ciccolini snarled and reached for his own weapon...


taking notice of the incident, the district education department has suspended the accused teacher as well as the headmaster for negligence and ordered departmental inquiry against them.

An official from the district administration said the school had also been closed for an indefinite period to avert any untoward incident.

It may be recalled here that a grade 5 student of a private school, Maqsoodur Rehman, had died after being beaten by his teacher in Taxila on August 13, 2011.

Posted by: Fred || 12/11/2012 00:00 || Comments || Link || E-Mail|| [10793 views] Top|| File under:
Blasphemy accused arrested
[Dawn] One was not expecting another blasphemy case springing up so soon after the courts acquitted a Christian girl, with an underdeveloped mind, of the charge for lack of evidence.

But it has, that too from a trader against his professor uncle with whom he has a dispute over property.

On Sunday, the Industrial Area Police locked away
Don't shoot, coppers! I'm comin' out!
the professor after a street protest over the area

cop shoppe

not registering an FIR, and will produce him before a court on Monday to seek his physical remand.

Meanwhile,


...back at the argument, Jane reached into her purse for her .38...


Superintendent of Police Khurram Rasheed, has been deputed as investigation officer of the case, Dawn has learnt.

It is worth mentioning that Sheikh Usman, a trader of Rawalpindi, accused his uncle, author of several books, of writing blasphemous comments in two of his books.

Usman also contacted

holy man

s and local residents and on Saturday held a protest against the Industrial Area police because they initially refused to register an FIR against his uncle, who is a PhD scholar and came to Pakistain in 1987, after spending 12 years in the United States.

Police decided to send the application to the legal branch for seeking an opinion but on Sunday SP Khurram Rasheed got instructions from senior officers of his department to register the FIR.

However,


there's more than one way to stuff a chicken...


the accused informed the police that he would voluntarily surrender because he had not done anything against the law.

Complainant, Sheikh Usman, who runs a shop of bedsheets on Benazir Bhutto


... 11th Prime Minister of Pakistain in two non-consecutive terms from 1988 until 1990 and 1993 until 1996. She was the daughter of Zulfikar Ali Bhutto, founder of the Pakistain People's Party, who was murdered at the instigation of General Ayub Khan. She was murdered in her turn by person or persons unknown while campaigning in late 2007. Suspects include, to note just a few, Baitullah Mehsud, General Pervez Musharraf, the ISI, al-Qaeda in Pakistain, and her husband, Asif Ali Zardari, who shows remarkably little curiosity about who done her in...


Road, told Dawn that both books of his uncle have been published and are available in the market.

"I learnt about the blasphemous comments, so I contacted Mufti Ismail and Mufti Mushtaq of Rawalpindi. Both agreed with me that the literature was blasphemous. So I filed an application against him but federal police were not willing to lodge an FIR. We had no choice but to hold a protest against the police," he said.

While replying to a question about the property dispute, he said: "I don't care about the property. I just know that my uncle was involved in blasphemy, which is not acceptable."

Replying to a question, SP Khurram said: "The accused claims that there was a dispute of Rs50 million between him and his nephew but so far we do not have any proof."

The SP also said that he did not know whether the professor (about 60 years old) was employed in any kind of profession or not.

"Investigation in the case would start after seeking physical remand from the court," he added.

Chairperson, Human Rights Commission of Pakistain, Zohra Yousuf, told Dawn that she had learnt that there was a property dispute between the uncle and the nephew, so the police should have investigated the issue before lodging the FIR.

"There are so many incidents in which the law has been misused and usually the police claim that the suspect gets arrested for his own safety, which is totally wrong. Police should provide safety to suspects rather than arresting him," she said.

Posted by: Fred || 12/11/2012 00:00 || Comments || Link || E-Mail|| [10793 views] Top|| File under: Govt of Pakistan
Science & Technology
Scientists May Have Finally Unlocked Puzzle of Why People Are Gay
I've had the feeling that certain people are programmed in a complex society not to propagate, of whom gays are a subset, in order to help society. It appeared that this was genetic and as such according Darwinian theory, should also apply to lower order life forms such as ants and bees. Sure enough on the same day as they find that it's not genetic but epigenic for gays, they also find the the same epigenic changes apply to bees as well.
Lesbians get it from fathers, gay men from mothers?

Scientists may have finally solved the puzzle of what makes a person gay, and how it is passed from parents to their children.

A group of scientists suggested Tuesday that homosexuals get that trait from their opposite-sex parents: A lesbian will almost always get the trait from her father, while a gay man will get the trait from his mother.

The hereditary link of homosexuality has long been established, but scientists knew it was not a strictly genetic link, because there are many pairs of identical twins who have differing sexualities. Scientists from the National Institute for Mathematical and Biological Synthesis say homosexuality seems to have an epigenetic, not a genetic link.
Posted by: tipper || 12/11/2012 13:29 || Comments || Link || E-Mail|| [10800 views] Top|| File under:
Who's in the News
43
[untagged]
6
Govt of Pakistan
5
Arab Spring
4
TTP
4
Govt of Iran
2
Salafists
2
Govt of Syria
2
al-Qaeda in Arabia
2
al-Qaeda in North Africa
1
Hamas
1
Taliban
1
al-Qaeda in Iraq
1
al-Shabaab
1
al-Qaeda in Pakistan
1
Global Jihad
1
al-Qaeda
Bookmark
E-Mail Me
The Classics
The O Club
Rantburg Store
The Bloids
The Never-ending Story
Thugburg
Gulf War I
The Way We Were
Bio
Merry-Go-Blog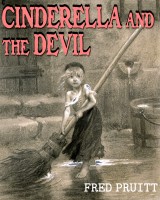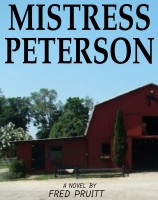 On Sale now!


A multi-volume chronology and reference guide set detailing three years of the Mexican Drug War between 2010 and 2012.

Rantburg.com and borderlandbeat.com correspondent and author Chris Covert presents his first non-fiction work detailing the drug and gang related violence in Mexico.

Chris gives us Mexican press dispatches of drug and gang war violence over three years, presented in a multi volume set intended to chronicle the death, violence and mayhem which has dominated Mexico for six years.
Click here for more information


Meet the Mods
In no particular order...


Steve White
Seafarious
tu3031
badanov
sherry
ryuge
GolfBravoUSMC
Bright Pebbles
trailing wife
Gloria
Fred
Besoeker
Glenmore
Frank G
3dc
Skidmark



Better than the average link...



Rantburg was assembled from recycled algorithms in the United States of America. No trees were destroyed in the production of this weblog. We did hurt some, though. Sorry.
34.229.119.176

Help keep the Burg running! Paypal: