-Lurid Crime Tales-
Phila. police tie construction-site arson to union sabotage
[Philly] The site where Chestnut Hill Friends Meeting is building a new meetinghouse was damaged by arsonists during Christmas week, and police are now "absolutely" sure the attack was the result of a dispute between members of a Philadelphia construction union and the project's nonunion contractor.

Although no suspects have been identified in the Dec. 21 incident, Lt. George McClay of Northwest Detectives said Friday that he was certain the small Quaker building on East Mermaid Lane was targeted because it is being built with nonunion labor.

"I absolutely think it is a union issue," McClay said.

If union members were involved, the attack would be the second violent incident in Philadelphia this year related to the use of nonunion construction workers. This spring, union protesters clashed with nonunion workers renovating the former Goldtex factory tower at 12th and Wood Streets for Post Bros., an apartment developer.

Posted by: Fred || 12/30/2012 00:00 || Comments || Link || E-Mail|| [10793 views] Top|| File under:
More Than 200 Pounds Of Khat Seized At Dulles Airport
U.S. Customs and Border Protection says it has seized more than 200 pounds of an illegal stimulant from the Middle East that was shipped as air freight to Dulles International Airport.


That'll keep Minneapolis going for .. about a week...

The agency says it found 214 pounds of khat (COT) while inspecting freight that was listed as wood coffee tables. The drug had been shipped from Doha, Qatar, and has an estimated street value of $30,000.

Khat is a leafy plant that's chewed for its stimulant effect. It's classified as a dangerous narcotic in the United States.

CBP says it destroyed the drug, and no charges will be filed. CBP

front man

Steve Sapp says it can be difficult to pursue criminal charges for dealing khat because it starts to break down about 48 hours after harvesting.
Posted by: trailing wife || 12/30/2012 00:00 || Comments || Link || E-Mail|| [10793 views] Top|| File under:
Africa Subsaharan
US evacuates Central African Republic embassy
[BBC.CO.UK] The US says it has evacuated its embassy in the Central African Republic as rebels threaten to advance towards the capital, Bangui.

The state department said it had not broken off diplomatic ties with the government but warned US citizens not to travel to CAR during the unrest.

Earlier, CAR President Francois Bozize appealed to the US and

La Belle France

to help block the rebel advance.

The UN has said it is evacuating its non-essential staff from the country.

Posted by: Fred || 12/30/2012 00:00 || Comments || Link || E-Mail|| [10793 views] Top|| File under:
Bangladesh
Same old formula AL re-elects Hasina, Ashraf
[Bangla Daily Star] Sheikh Hasina

...Bangla dynastic politician and current Prime Minister of Bangladesh. She has been the President of the Bangla Awami League since 1981. She is the eldest of five children of Sheikh Mujibur Rahman, the founding father of Bangladesh. Her party defeated the BNP-led Four-Party Alliance in the 2008 parliamentary elections. She has once before held the office, from 1996 to 2001, when she was defeated in a landslide...
and Syed Ashraful Islam were re-elected Awami League president and general secretary unopposed at the party's national council yesterday.

They were also given the power to choose other members of the AL central committee in clear violation of the party charter and Representation of People Order.

The AL charter mandates the councillors to elect all leaders, including a treasurer, 13 members of presidium, its highest policymaking body; 31 secretaries, including three joint general secretaries and seven organising secretaries.

The party chief can only select 26 members of its highest decision-making forum, the AL Central Working Committee.

Also as a political party registered under the RPO, the Awami League was supposed to elect the entire central committee.

Posted by: Fred || 12/30/2012 00:00 || Comments || Link || E-Mail|| [10793 views] Top|| File under:
Mob beats 2 brothers to death
[Bangla Daily Star] An angry mob beat two brothers who died a few hours later in Naogaon early yesterday.


Bangladesh is a very special place... kind of like the more dangerous bits of Fairyland.

The dead are Saidur Rahman, 45, and Mainul Haque, 42, from Bizli village of Niamatpur upazila.

Sohel Rana, president of Begunbari Samabay Samity, a cooperative society, and its cashier Jahangir Alam misappropriated Tk 4 lakh of society members, Officer-in-Charge (Investigation) Shahabuddin Chowdhury of Niamatpur Police Station quoted the members as saying.

The members met at Begunbari village around 7:30pm over the matter on Friday, said the OC. During the meeting, Sohel and other members had heated arguments.

Sohel left the meeting at one stage and came back minutes later with eight to ten people, including his uncles Saidur and Mainul. They attacked the members.

Hearing yells, villagers came hurrying in and beat with sticks the two brothers, who could not beat feet make a getaway unlike Jahangir, Sohel and the other attackers, said the OC.
Posted by: Fred || 12/30/2012 00:00 || Comments || Link || E-Mail|| [10793 views] Top|| File under:
Britain
David Cameron to miss key immigration target, says report
David Cameron is likely to miss his key pledge of reducing the number of people coming into Britain to fewer than 100,000 a year, according to a new study.

A leading think tank predicts that "net" migration will continue its downward trend in 2013 but will start rising again in the following year.

The report, from the Left-of-centre Institute for Public Policy Research (IPPR), is a blow for the Prime Minister, who pledged in 2011 to get net migration – the difference between the number of people entering Britain and those leaving – down to the "tens of thousands" before the general election in May 2015.

Theresa May, the Home Secretary, has introduced new restrictions, including a clampdown on student visas and curbs on the numbers allowed in from outside the European Union to work and to join family members.

The efforts received an apparent boost when figures last month from the Office for National Statistics showed that net migration fell to 183,000 in the 12 months to March 2012, down from 242,000 the previous year.

In the biggest drop for four years, the number of foreign students coming to Britain fell by eight per cent, the number of new foreign workers was down by nine per cent, and the number of migrants from outside the EU fell by seven per cent.

However, the IPPR annual report on migration warns that the downward trend is likely to continue only into next year, with net migration falling to 140,000.

It predicts that the total will then start rising as ministers run out of options to cut numbers further. It forecasts that the Government will miss Mr Cameron's key target, but points out that final totals for the 12 months up to February 2015 will not be available until after the general election.

At any rate, this leftist group hopes the numbers are up.
Posted by: lotp || 12/30/2012 00:00 || Comments || Link || E-Mail|| [10793 views] Top|| File under:
Christians have no right to refuse to work on Sundays, judge rules
They will not stop until Christianity and Western civilization, both, are utterly gutted.

A new ruling by a High Court judge - the first on the issue in nearly a decade - says that Christians have no right to decline working on Sunday as it is not a "core component" of their beliefs.

The judgment - which upholds an earlier decision - means that individual Christians do not have any protection from being fired for not working on Sundays.

Campaigners said the decision puts Christians at a disadvantage to other religions and means the judiciary are deciding what the core beliefs of Christians can be, which they say is an interference in the right to practise religion.


Let the progressives in America have their way and you'll see them define the core beliefs of Christianity right out of existence.
Posted by: lotp || 12/30/2012 00:00 || Comments || Link || E-Mail|| [10794 views] Top|| File under:
Caribbean-Latin America
Maduro Arrives in Cuba to Visit Cancer-Stricken Chavez
[Business Week] Venezuelan Vice President Nicolas Maduro arrived in Cuba early today to visit

His Excellency President-for-Life, Caudillo of the Bolivarians Hugo Chavez

, who had surgery Dec. 11 on the communist island for an undisclosed cancer.

After landing at the Havana airport, Maduro went directly to the hospital where Chavez is being treated to meet Chavez's family members and establish a time to visit the ailing leader, Cuba's state-run Granma newspaper said on its website.

Maduro, speaking on state television


... and if you can't believe state television who can you believe?


yesterday, said Electricity Minister Hector Navarro would stand in as vice president in his absence. Maduro read a Christmas message earlier yesterday sent by Chavez to the South American country's Armed Forces.

"I have had to battle again for my health to continue dedicating myself fully to Venezuela's happiness," Chavez said, according to the letter read by Maduro on state television


... and if you can't believe state television who can you believe?


. "I am full of faith due to the commitment and loyalty the revolutionary Armed Forces has shown in this complex and difficult time."

Posted by: Fred || 12/30/2012 00:00 || Comments || Link || E-Mail|| [10793 views] Top|| File under: Commies
China-Japan-Koreas
Japan Death Row Inmates Want Prior Warning
[An Nahar] Death row inmates in Japan want to be told of their execution in advance, instead of on the day they are to be hanged, a

politician

's survey said.

A majority of those sentenced to die would also like the present method of administering punishment to be reviewed, with the largest bloc saying their preferred choice would be lethal injection.

The survey was carried out by Mizuho Fukushima, deputy chairwoman of the nonpartisan Parliamentary League for the Abolition of the Death Penalty, from September to November and was published Friday, Kyodo News reported.

It covered 133 people on death row, two of whom were executed at the end of September, taking this year's total in Japan to seven.

Of the 78 who replied, 51 said they wanted to know ahead of time that they would be put to death, with opinions varying from a day to a month in advance. Many said they wanted the chance to say goodbye to loved ones.

More than half said they wanted the state to think again about the method of execution, with 25 saying they wanted to die by lethal injection, the survey said.

Posted by: Fred || 12/30/2012 00:00 || Comments || Link || E-Mail|| [10793 views] Top|| File under:
India-Pakistan
Toxic cough syrup kills 16 in Gujranwala: officials
[Dawn] At least 16 people, mostly drug addicts seeking a fix, have died after drinking toxic cough syrup in Gujranwala, officials said Saturday.

The deaths started occurring Wednesday in the industrial city, some 70 kilometres north of Lahore, with most of the victims drug addicts who took the syrup for intoxication, police and doctors said.

"We have received 54 patients at hospital who said their condition deteriorated after taking cough syrups and 16 of them have died," local hospital chief doctor Anwar Aman told AFP.

The victims were between 20 to 40 years old and a majority had a history of drug addiction, Aman said, adding that so far the culprit syrup has not been identified.

Senior police official Azam Mehr confirmed the toll and said samples of cough syrups available at local pharmacies have been collected and sent to laboratories.



The 'killer drug' had been identified as Dextromethorphan cough syrup manufactured and distributed by Lahore-based Ethical Laboratories (Pvt).

"Police and health department have started inquiries and investigations into the deaths," he added.

A report sent to Punjab Chief Minister Shahbaz Sharif by Health Secretary Arif Nadeem on Friday said the 'killer drug' had been identified as Dextromethorphan cough syrup manufactured and distributed by Lahore-based Ethical Laboratories (Pvt).

It said the deaths resembled those taking place last month.

At least 19 people, also said to be drug addicts, were killed in November in Lahore after consuming a cough syrup.

In the initial inquiry, Tyno cough syrup, manufactured and distributed by Reko Pharma of Lahore, was held responsible for the deaths that took place in Shahdara area of Lahore.

In the latest report, the health secretary said an excessive dose of active ingredient Dextromethorphan in the cough syrups had caused the death in the incidents this week and in November.
Posted by: Fred || 12/30/2012 00:00 || Comments || Link || E-Mail|| [10793 views] Top|| File under:
Six Charged With Murder in India as Rape Victim Dies
[NY Times] As protests grew in India on Saturday over the death of a young woman who was raped in New Delhi this month by several men in a moving bus, the police said six men accused of attacking her had been charged with murder.

A police

front man

, Rajan Bhagat, said that if convicted of murder, the men could face the death penalty in the Dec. 16 attack, which shocked India because of its savagery, led to violent protests and prompted demands for improved protection for women as well as calls for the death penalty in rape cases.

The country's Supreme Court ruled in 1980 that the death penalty should be used only in the "rarest of rare" cases, and fewer than 50 people have been executed since India's independence in 1947.

The woman, who has not been identified, has become a symbol for the treatment of women in India, where rape is common and conviction rates for the crime are low. She boarded a bus with a male friend after watching a movie at a mall, and was raped and attacked with an iron rod by the men, who the police later said had been drinking and were on a "joy ride."

She died Saturday morning in Singapore, where she had been flown for treatment for the severe internal injuries caused by the assault. She had an infection in her lungs and abdomen, liver damage and a brain injury, the Singapore hospital said, and died from organ failure. Her body was flown back to India on Saturday.

As news of her death spread Saturday, India's young, social-network-using population began to organize protests and candlelight vigils in places like the western city of Cochin in Kerala, the outsourcing hub of Bangalore and New Delhi, the capital. Just a tiny sliver of India's population can afford a computer or has access to the Internet, but the young, educated subset of this group has become increasingly galvanized over the New Delhi rape case.
Posted by: Fred || 12/30/2012 00:00 || Comments || Link || E-Mail|| [10793 views] Top|| File under:
Bilalwal's speech has silenced PPP opponents: Sharjeel
[Pak Daily Times] Sindh Minister for Information Sharjeel Inam Memon has said that the historic address of Bilawal Baby Bhutto Zardari


...Pak dynastic politician, son of Benazir Bhutto and grandon of Zulfikar Ali Bhutto. As far as is known, Bilawal has no particular talents other than being pretty and being able to memorize political slogans, but he had the good luck to be born into the right family and hasn't been assassinated yet...


on December 27, 5th death anniversary day of Shaheed Benazir Bhutto


... 11th Prime Minister of Pakistain in two non-consecutive terms from 1988 until 1990 and 1993 until 1996. She was the daughter of Zulfikar Ali Bhutto, founder of the Pakistain People's Party, who was murdered at the instigation of General Ayub Khan. She was murdered in her turn by person or persons unknown while campaigning in late 2007. Suspects include, to note just a few, Baitullah Mehsud, General Pervez Musharraf, the ISI, al-Qaeda in Pakistain, and her husband, Asif Ali Zardari, who shows remarkably little curiosity about who done her in...


, has made the PPP opponents sleepless. He stated this in a statement issued here on Saturday. He said that the address of Bilawal was the real voice of masses and the young generation in particular. "The negative propaganda by anti-democratic elements against the government has not been succeeded". He added that presence of millions of people in the recent public gathering had given decision in favour of democracy and PPP. The money looted by PML-N Chief
Nawaz Sharif


... served two non-consecutive terms as prime minister, heads the Pakistain Moslem League (Nawaz). Noted for his spectacular corruption, the 1998 Pak nuclear test, border war with India, and for being tossed by General Musharraf...


would be taken back from him, he said, adding those fled the country should seek apology from the nation and vow for not cheating the masses next time. Memon said that the real face of Sharif brothers had exposed before the people of Punjab. Minister claimed that PPP would also win elections in Punjab with heavy mandate.
Posted by: Fred || 12/30/2012 00:00 || Comments || Link || E-Mail|| [10793 views] Top|| File under: Govt of Pakistan
Israel-Palestine-Jordan
IDF General Staff dilemma: Who is a "combat soldier"?
The IDF General Staff has been grappling with a new dilemma recently: In the modern battlefield – who is a "combat soldier"? While classic warfare doctrines say that combat soldiers are those who literally face the enemy on the ground, modern warfare is fought in growing virtual arenas, in which cyber-combatants play key roles.

Traditionally, the Ground Forces and the IAF's personnel needs have always taken precedent when it came to the placement of recruits with top-level medical and psychological profiles; but over the past few years, the IDF has created various new cyber, intelligence and drone units, which are now demanding their share of quality personnel. The new units are now pushing to annul the Ground Forces' innate claim to such recruits, saying that the military "must revise its definition of a combat soldier."

"Soldiers with the Cyber Unit, as vital as they are, cannot be called 'combatants' any more than soldiers with the Iron Dome Unit can be called air-defense servicemen," a top officer with the Armored Corps told Yedioth Ahronoth. "At the end of the day, the former sits at a computer somewhere in central Israel and goes home at 5 pm, and the latter may be stationed near the border, but does his work from the safety of his office. You can't compare that to the risks Golani or Armor soldiers face in the field every day."

Colonel (Res.) Yair Cohen, a former commander of Unit 8200 – the Military Intelligence's elite unit – wholeheartedly disagrees: "Israel's advantage lies with its technological power and this relative advantage has to be cultivated.

"We're blessed with bright youths and we have to be very careful how we allocate this resource. One cyber-combatant can inflict untold damage on the enemy."
Posted by: Pappy || 12/30/2012 00:00 || Comments || Link || E-Mail|| [10794 views] Top|| File under:
Who's in the News
50
[untagged]
6
Govt of Syria
4
Arab Spring
3
Govt of Pakistan
2
TTP
1
al-Qaeda in Arabia
1
Govt of Sudan
1
Palestinian Authority
1
Govt of Iran
1
Hizb-ut-Tahrir
1
Hezbollah
1
Islamic Emirate of Caucasus
1
Commies
1
Govt of Iraq
1
Boko Haram
Bookmark
E-Mail Me
The Classics
The O Club
Rantburg Store
The Bloids
The Never-ending Story
Thugburg
Gulf War I
The Way We Were
Bio
Merry-Go-Blog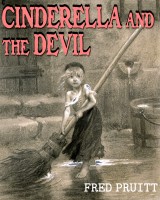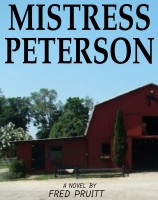 On Sale now!


A multi-volume chronology and reference guide set detailing three years of the Mexican Drug War between 2010 and 2012.

Rantburg.com and borderlandbeat.com correspondent and author Chris Covert presents his first non-fiction work detailing the drug and gang related violence in Mexico.

Chris gives us Mexican press dispatches of drug and gang war violence over three years, presented in a multi volume set intended to chronicle the death, violence and mayhem which has dominated Mexico for six years.
Click here for more information


Meet the Mods
In no particular order...


Steve White
Seafarious
tu3031
badanov
sherry
ryuge
GolfBravoUSMC
Bright Pebbles
trailing wife
Gloria
Fred
Besoeker
Glenmore
Frank G
3dc
Skidmark



Better than the average link...



Rantburg was assembled from recycled algorithms in the United States of America. No trees were destroyed in the production of this weblog. We did hurt some, though. Sorry.
44.197.198.214

Help keep the Burg running! Paypal: