--Tech & Moderator Notes
Gunman wounds man, himself at St. Louis school
[CBSNEWS] A gunman walked into a business school in downtown St. Louis on Tuesday and shot an administrator in the chest before shooting himself, police said.


Today's Dork with a Gun story.


Police Chief Sam Dotson said the shooting happened about 2 p.m. at the Stevens Institute of Business and Arts. The administrator was a man in his 40s who was shot in his office.

Dotson said the gunman was a student at the school who had no history of threatening behavior, and the motive wasn't clear. Both the administrator and the gunman were in surgery. Dotson didn't know whether their wounds were life-threatening.

CBS affiliate KMOV St. Louis reported that authorities recovered a handgun inside the school.

Police arrived within a minute of the call about the shooting. Students were huddled under desks and in closets. The administrator had made it to an elevator; the gunman was found injured in a stairwell.

"We've trained all of our officers in active shooter response," Dotson said. Officers hurriedly escorted out students and staff and then made sure no other gunmen were inside.
Posted by: Fred || 01/16/2013 00:00 || Comments || Link || E-Mail|| [10795 views] Top|| File under:
-Lurid Crime Tales-
Lindsay Lohan pleads not guilty in latest court fight
[FRANCE24] The troubled American actress Lindsay Lohan pleaded not guilty Tuesday to three misdemeanor charges stemming from an auto accident in a case that could send her to prison.

Lohan did not attend the hearing in Santa Monica, west of Los Angeles, and did not have to do so. The judge convened the next hearing for January 30.

The 26-year-old actress was charged in November with resisting and obstructing an officer, giving false testimony and driving recklessly. All this stemmed from an accident in which a Porsche hit a truck; Lohan said she was not driving the sports car in that June accident in Santa Monica.

Police later concluded she had in fact been driving the Porsche.
Posted by: Fred || 01/16/2013 00:00 || Comments || Link || E-Mail|| [10795 views] Top|| File under:
Cleaning Woman Steals Train, Crashes It Into House
Now, there's a headline you don't see every day.


[NEWSFEED.TIME] It's pretty much goes without saying that you probably shouldn't steal something you don't know how to drive. A Swedish cleaning woman found herself a bit over her skill level when she decided to make off with the hulking mass of steel she was polishing -- a Stockholm commuter train.

Her joyride didn't turn out so well. The early-morning trip ended when the train jumped the rails and crashed into a three-story luxury apartment building in the Stockholm suburb of Saltsjöbanan, a Baltic seaside town 11 miles southeast of the Swedish capital. The unauthorized driver was seriously injured in the crash and airlifted to a nearby hospital.
The three families inside the building weren't hurt -- "at least not physically," Tomas Hedenius, spokesman for train operator Arriva, added.

The unnamed woman allegedly made off with the four-car train around 3 a.m. while cleaning it at the Neglinge train station, two stops from the end of the line at Saltsjöbaden. The mile-long ride went as smoothly as the novice driver could manage, but stopping was clearly not her strong suit: the train went off the end of the line and slammed into the apartment complex about 90 feet past the end of the tracks.

The woman wasn't a licensed train driver, nor did she even work for the Saltsjöbanan rail company. She was employed by an outside contractor hired to clean the trains. Arriva, the train operator, is currently investigating how she could have obtained the keys to the train. The woman, in her early 20s according to Hedenius, was charged with endangering the public.
Posted by: Fred || 01/16/2013 00:00 || Comments || Link || E-Mail|| [10795 views] Top|| File under:
NYPD looks to GPS bottles to combat pill bandits
NEW YORK-- The New York Police Department wants pharmacies in and around the city to fight prescription drug thefts by stocking pill bottles fitted with GPS tracking chips.

Police [want] pharmacies to hide fake pill bottles fitted with GPS devices amid the legitimate supplies on their shelves. The New York Police Department believes the so-called "bait bottles" could help investigators track stolen drugs and locate suspects.


That'll work until the hoods figure it out. Like about the time they read this story. Not to say that we won't ever see it work -- there's a reason why we feature "Today's Idiot" at Rantburg -- but I think the usefulness of GPS in a fake bottle is about blown.
Posted by: Steve White || 01/16/2013 00:00 || Comments || Link || E-Mail|| [10794 views] Top|| File under:
Arabia
Saudi court sentences Egyptian lawyer to 5 years in jail, 300 lashes
[Al Ahram] A Saudi court has sentenced Ahmed El-Gizawy, an Egyptian lawyer, to five years in jail and 300 lashes, according to Al-Ahram's Arabic website.

El-Gizawy was detained by Saudi authorities in April 2012 as he entered the kingdom to perform Umrah, a Muslim pilgrimage to Mecca and Medina, for allegedly smuggling drugs into Saudi Arabia.

Egyptian activists say the charges were trumped up by the Saudis after his public criticisms of human rights violations in the Gulf kingdom.

His arrest sparked outrage in Egypt when hundreds of protesters took to the Saudi embassy in Cairo, prompting its brief closure and a decision by Saudi authorities to temporarily recall its ambassador that April.

The incident was said to have strained relations between the long-time allies according to a number of political experts.

Posted by: Fred || 01/16/2013 00:00 || Comments || Link || E-Mail|| [10795 views] Top|| File under:
Saudi clerics protest against appointing women to advisory body
[Al Ahram] In a sign of growing conservative unease at modest social reforms, King Abdullah appointed 30 women to the Shura Council, giving them a fifth of the seats in the consultative body - a move he promised to make in 2011.

The kingdom's top religious authorities including the Grand Mufti accepted that decision, but the gathering of about 50

holy man

s outside the Royal Court suggested wider disquiet among conservatives in the world's top oil producer.

A Saudi activist in touch with the

holy man

s confirmed the accuracy of photographs showing them standing in a group as they demanded a meeting with King Abdullah and his top aide Khaled al-Tuwaijri, seeking to offer them "advice".

Tuwaijri, the Royal Court chief of staff, is believed to be King Abdullah's right-hand man and is seen by many Saudis as a driving force behind the country's cautious reforms.

"The

holy man

s were in front of the royal court to address the king and Tuwaijri with regard to women in the Shura Council ... they waited for two hours but were denied access," Waleed Abu al-Khair told

Rooters

by phone.

Soddy Arabia


...a kingdom taking up the bulk of the Arabian peninsula. Its primary economic activity involves exporting oil and soaking Islamic rubes on the annual hajj pilgrimage. The country supports a large number of princes in whatcha might call princely splendor. When the oil runs out the rest of the world is going to kick sand in their national face...


is a conservative monarchy, backed by religious scholars, that has little tolerance for dissent. It follows an austere Salafi form of Sunni Islam and allows

holy man

s wide powers in society where they dominate the judicial system and run their own police squad to enforce religious morals.
Posted by: Fred || 01/16/2013 00:00 || Comments || Link || E-Mail|| [10794 views] Top|| File under:
Britain
Conservative MPs throw down the gauntlet to David Cameron
David Cameron must seize back control of employment and social laws from Brussels and stop European nationals from claiming benefits in this country, dozens of Conservative MPs will demand.

A report backed by William Hague, the Foreign Secretary, will warn that "the status quo is no longer an option" and demand "a new and different relationship" with the European Union.

The Fresh Start group of Conservative backbenchers will throw down the gauntlet to the Prime Minister two days before he delivers a speech on EU membership, as it sets out proposals to return responsibility for laws to Westminster and cut Britain's bill for EU membership by billions of pounds a year.
Continued on Page 49
Posted by: lotp || 01/16/2013 00:00 || Comments || Link || E-Mail|| [10794 views] Top|| File under:
Europe
Christians' rights trampled on by 'obsessive political correctness', say dissenting European judges
The pic is an exaggeration. For now. But the trend is clear.
Christians' rights of conscience are being sacrificed on the altar of "obsessive political correctness" contrary to the values of a democratic society, two European human rights judges have claimed.

They likened the treatment of a London marriage registrar, who asked not to carry out civil partnerships because of her beliefs on homosexuality, to conscientious objectors of the past who suffered "at the hands of the Spanish Inquisition or a Nazi firing squad".

The claims were contained a vocal dissenting judgment by two of the seven European Court of Human Rights judges who sat in a landmark case on religious freedom in Britain.

In an eagerly anticipated ruling, the court in Strasbourg upheld the right of workers to wear crosses as a visible manifestation of faith -- as long it does not fall foul of health and safety policies.

It concluded that the UK had failed to protect the rights of Nadia Eweida, a British Airways check-in clerk who was sent home because the small cross she wore contravened the airline's uniform policy -- a policy which has since been changed.

But it rejected claims by three other Christians who said that their right to religious freedom had been ignored.

They included Shirley Chaplin, a nurse from Exeter, who was forbidden from wearing a cross at work on "health and safety" grounds.

The court also threw out challenges by two Christians who lost their jobs for taking a stand on what they saw as a matter of conscience.

Gary McFarlane, a former Relate counsellor, and Lillian Ladele, a marriage registrar from Islington, north London, both resisted performing tasks at work they believed would amount to condoning homosexuality which they believe is against the teaching of the Bible.

Miss Ladele asking to be excused from conducting civil partnership ceremonies and Mr McFarlane indicated he would be uncomfortable providing sex advice to a same-sex couples on account of his beliefs.

The court said that where there is a clash of rights -- such as between freedom of conscience and protecting gay people from discrimination -- states should have a "wide margin of appreciation" to strike the balance.

It found that the British courts had not acted beyond this margin in rejecting legal challenges by the pair.

Employment lawyers claimed it meant Christians could now be "lawfully excluded" from some jobs.
Posted by: lotp || 01/16/2013 00:00 || Comments || Link || E-Mail|| [10793 views] Top|| File under:
The Grand Turk
Turkey blocks Israel and Cyprus for Int'l Agency for Renewable Energy
Turkey blocked Cyprus and Israel's affiliation with the International Agency for Renewable Energies (IRENA), Turkey's Energy and Natural Resources Minister Taner Yildiz said, Anadolu agency reported on Tuesday.


No big loss. Israel and Cyprus should concentrate on natural gas development off their shores -- and not sell a cubic meter of it to Turkey...

Queerly enough, since Israel turned their attention toward renewable energy, they've moved into the top tier for such things ... or they were almost two years ago. But under Prime Minister Erdogan, Turkey has been more concerned with spewing bile than effectiveness. And to be fair, he's very good at spewing bile.

The Minister said that voting on admission of new members to the IRENA was held in the UAE's capital Abu Dhabi. Given that Turkey is a member of the agency, the country was able to oppose the adoption of Cyprus and Israel to membership in IRENA.

The International Agency for Renewable Energies (IRENA) was established in January 2009 at its founding conference in Bonn. The event was attended by over 120 countries. IRENA is the first organization on the intergovernmental level with the power to stimulate the development of renewable energy sources.
The Agency aims to take its rightful place in the global energy sector, along with the IAEA and IEA.
Posted by: Steve White || 01/16/2013 00:00 || Comments || Link || E-Mail|| [10794 views] Top|| File under:
India-Pakistan
Seven given in police custody over Kohistan killings
[Dawn] Senior civil judge of Kohistan


...a backwoods district of Khyber Pakhtunkhwa distinguished by being even more rustic than is the norm among the local Pashtuns....


Ali Gohar on Monday handed over the seven people charged with killing three brothers over the controversial dance video to police on three-day physical remand.

Among the accused were Shamsuddin, Mukhtasar Khan, Awal Khan, Jintasir, Mohammad Taus, Mohammad Batual and Jehangir Khan, who were locked away
Maw! They're comin' to get me, Maw!
in different parts of district, were produced before the judge in tight security.

Policemen were deployed in and outside the court in large numbers in view of the tensions over the matter, which surfaced in the middle of the last year.

Senior superintendent of police, Kohistan Akbar Ali Khan told Dawn that police were likely to produce the challan


... list of charges ...


of the case in the court within 14 days.

He said police had arrested all the accused under Section 302 or 109 of Pakistain Penal Code and seized weapons for the killing of three brothers last weeks.

Posted by: Fred || 01/16/2013 00:00 || Comments || Link || E-Mail|| [10794 views] Top|| File under: Govt of Pakistan
Science & Technology
Another 787 in Emergency Landing
A Boeing 787 Dreamliner operated by All Nippon Airways Co. made an emergency landing Wednesday, prompting a voluntary grounding of Japan's two Dreamliner fleets and an expanded investigation into the technical problems affecting the aircraft.

Alarms indicated smoke in the forward area of the plane, which houses batteries and other equipment, the airline said, and there was a "burning-like smell" in the cockpit and parts of the cabin. The plane landed at Takamatsu airport in western Japan, where the 129 passengers were evacuated using the plane's emergency chutes. The plane also carried eight crew members.
Posted by: Bright Pebbles || 01/16/2013 10:26 || Comments || Link || E-Mail|| [10795 views] Top|| File under:
Oracle Patches Dangerous Java Holes
[An Nahar] Oracle on Monday was distributing a patch for Java software flaws deemed so dangerous that the U.S. Department of Homeland Security said that people should stop using it.

"Oracle recommends that this Security Alert be applied as soon as possible because these issues may be exploited 'in the wild' and some exploits are available in various hacking tools," Oracle's Eric Maurice said in a blog post.

The patch was crafted to fix two holes that hackers could slip through in Java 7 software used by web browsers to interact with websites.

"To be successfully exploited, an attacker needs to trick an unsuspecting user into browsing a malicious website," Maurice said.

Posted by: Fred || 01/16/2013 00:00 || Comments || Link || E-Mail|| [10795 views] Top|| File under:
Home Front: Culture Wars
0 to Offer Most Aggressive Gun-Control in Generations
President Obama on Wednesday will formally announce the most aggressive and expansive national gun-control agenda in generations as he presses Congress to mandate background checks for all firearms buyers and prohibit assault weapons and high-capacity ammunition clips. The announcement will set off a fierce confrontation with Congress over an issue that has riven American society for decades. Obama's far-reaching firearms agenda has at best tepid support from his party leaders and puts him at loggerheads with Democratic centrists.


I heard he's gonna get the children on his side. "Kids - ask your Mommie why she thinks people should have guns to hurt you."


In the weeks ahead, he will attempt to rally popular support to bend the will of lawmakers to vote for what he considers the ideal, not merely the possible.


The same way he always works - my way or the highway.


"Yes, we can reduce gun violence, but it's something we have to do together," White House press secretary Jay Carney told reporters Tuesday. "It's something that cannot be done by a president alone. It can't be done by a single community alone or a mayor or a governor or by Congress alone. We all have to work together."


But it can't be done by the President alone, you say? Does your boss know you're saying his poweers are limited and finite?




And if we don't go along with him he'll definitely do it alone...


In addition to background checks and restrictions on military-style guns and ammunition magazines, Obama is expected to propose mental health and school safety initiatives such as more federal funding for police officers in schools, according to lawmakers and interest group leaders whom White House officials briefed on the plans.


Good thing we have plenty of money in the budget. Oh, wait...




I thought armed guards in schools wouldn't solve the problem. I think the police unions smelled a moonlighting opportunity for their members and put Champ onto it...


Bruce Reed, Vice President Biden's chief of staff, told liberal activists late Tuesday that Obama's package would also include a federal gun trafficking measure to stop straw-man purchases and crack down on trafficking rings after a number of mayors raised the issue, said a person familiar with the plan.


Maybe the NRA can get some traction on "Fast and Furious" gun-running.




Straw-man purchases are okay when it's the ATF that's the straw-man...


Obama also is expected to present up to 19 executive actions that his administration will take, the lawmakers and advocates said. These steps include enhanced federal scientific research on gun violence and a modernized federal database system to track guns, criminals and the mentally ill.


See, if we'd had that, Fast & Furious would've worked out just fine.


Most of these actions are relatively narrow in scope, however, and experts have said that without accompanying legislation they will do little to curb gun violence, at least in the near term.


So ... 19 feel-good directives followed by feel-good removal of rights.


Asked about the constraints on Obama's executive powers, Carney said, "It is a simple fact that there are limits on what can be done within existing law."


No, no! That's OTHER presidents! Not the ONE President!


After Biden led a month-long task force, Obama decided to push an expansive agenda that in many ways represents his liberal base's wish list rather than proposals that may be more politically viable to a divided Congress.


I think he planned on that the day of the shootings - let no crisis go to waste.


Obama's proposals amount to the most comprehensive federal regulations of the firearms industry since 1968, when President Lyndon B. Johnson acted in the aftermath of high-profile assassinations.


Would any of the existing or proposed laws have prevented Lee Harvey Oswald from acquiring firearms?


Already, there are warning signs about the hurdles Obama's agenda may face on Capitol Hill. Senate Majority Leader Harry M. Reid (D-Nev.) said it would be exceedingly difficult to pass an assault-weapons ban, which appears to be the most polarizing of Obama's proposals.
"Let's be realistic," Reid told a Nevada PBS affiliate last week. "In the Senate, we're going to do what we think can get through the House, and I'm not going to go through a bunch of these gyrations just to say we've done something."


Unless el Presidente directs otherwise, of course!
Posted by: Bobby || 01/16/2013 06:06 || Comments || Link || E-Mail|| [10801 views] Top|| File under:
CNN President Jeff Zucker backs Piers Morgan's gun control campaign
[POLITICO] CNN president Jeff Zucker told CNN New York staff today that he supported Piers Morgan's decision to speak in favor of gun control, sources at the network tell POLITICO.

During a town-hall meeting with staff, Zucker was asked about CNN expressing opinion, something it has traditionally tried to avoid. Zucker said he was in favor of it where it was appropriate, citing Morgan's stance on gun control as one example, sources said.

Since the Sandy Hook elementary school shooting in Newtown, Conn., Morgan has emerged as a staunch advocate for increased gun control, including a ban on AR-15 assault rifles and similar weapons.

Today's meeting in New York was attended by at least 600 staffers, sources said. One described Zucker's support for Morgan's position on gun control as "clear and unequivocal."

Posted by: Fred || 01/16/2013 00:00 || Comments || Link || E-Mail|| [10795 views] Top|| File under:
Who's in the News
56
[untagged]
6
al-Qaeda in North Africa
5
Govt of Syria
4
Govt of Pakistan
2
Govt of Iran
2
Arab Spring
1
Salafists
1
TTP
1
Lashkar-e-Islami
1
al-Nusra
1
al-Qaeda in Iraq
Bookmark
E-Mail Me
The Classics
The O Club
Rantburg Store
The Bloids
The Never-ending Story
Thugburg
Gulf War I
The Way We Were
Bio
Merry-Go-Blog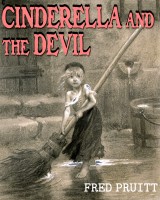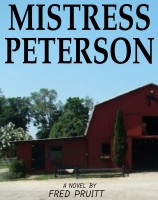 On Sale now!


A multi-volume chronology and reference guide set detailing three years of the Mexican Drug War between 2010 and 2012.

Rantburg.com and borderlandbeat.com correspondent and author Chris Covert presents his first non-fiction work detailing the drug and gang related violence in Mexico.

Chris gives us Mexican press dispatches of drug and gang war violence over three years, presented in a multi volume set intended to chronicle the death, violence and mayhem which has dominated Mexico for six years.
Click here for more information


Meet the Mods
In no particular order...


Steve White
Seafarious
tu3031
badanov
sherry
ryuge
GolfBravoUSMC
Bright Pebbles
trailing wife
Gloria
Fred
Besoeker
Glenmore
Frank G
3dc
Skidmark



Better than the average link...



Rantburg was assembled from recycled algorithms in the United States of America. No trees were destroyed in the production of this weblog. We did hurt some, though. Sorry.
3.236.65.63

Help keep the Burg running! Paypal: