-Lurid Crime Tales-
'Stand Closer To The Rhino' Results In Grave Wound
JOHANNESBURG -- When do you not listen to the African wildlife expert? When he tells you to stand closer to the rhino.

That suggestion by a South African game park owner resulted in serious injuries to a 24-year-old woman from Johannesburg.

The Beeld newspaper reported Tuesday that Chantal Beyer said the game park owner snapped pictures and suggested that she "stand just a little bit closer" seconds before the attack. Photos show Beyer and her husband only feet away from two rhinos.

The paper said that just after the photo was snapped, the rhino attacked, and its horn penetrated Beyers' chest from behind, resulting in a collapsed lung and broken ribs, the paper said. The Aloe Ridge Hotel and Nature Reserve, where the incident took place, declined to comment Tuesday.
Posted by: Steve White || 01/17/2013 00:00 || Comments || Link || E-Mail|| [6467 views] Top|| File under:
-Signs, Portents, and the Weather-
High tide hits as Olympia rally calls attention to climate change
[BELLINGHAMHERALD] Freezing weather with light snow flurries greeted about 200 climate activists gathered on the steps of the state Capitol noon Monday to demand the state Legislature get serious about climate change.

The climate rally unfolded four hours after the highest predicted tide of 2013 in Budd Inlet. Climate activists draw attention to the winter high tides, calling them a precursor of a future shoreline under siege from sea-level rise.

The irony of Monday's cold weather compared to a global climate that is heating due to a carbon dioxide buildup in the atmosphere was not lost on the crowd, or some of the speakers.

"Climate and weather are two different things," Olympia-area environmentalist Paul Pickett was quick to remind the bundled-up crowd. Climate is long term and weather is what happens daily, he said.

Urgency embroidered with anger and despair permeated the so-called Climate Crisis Rally timed to the first day of the 2013 legislative session.

Urgency because the greenhouse gases in the atmosphere continue to build: Roughly two-thirds of the carbon dioxide spewed into the atmosphere the past 100 years is still there. The rest is in the ocean, Pickett said.

The National Oceanic and Atmospheric Administration just reported that 2012 was Earth's hottest year on record. Further, the latest draft report on United States climate change effects paints a picture of increased droughts, coastal erosion, sea-level rise, weird weather, melting glaciers and intense wildfires.
Posted by: Fred || 01/17/2013 00:00 || Comments || Link || E-Mail|| [6475 views] Top|| File under:
Africa North
Egyptian Court Sentences Family To 15 Years For Converting From Islam
[FoxNews] A criminal court in the central Egyptian city of Beni Suef meted out the shocking sentence last week, according to the Arabic-language Egyptian paper Al-Masry Al-Youm. Nadia Mohamed Ali, who was raised a Christian, converted to Islam when she married Mohamed Abdel-Wahhab Mustafa, a

Mohammedan

, 23 years ago. He later died, and his widow planned to convert her family back to Christianity in order to obtain an inheritance from her family. She sought the help of others in the registration office to process new identity cards between 2004 and 2006. When the conversion came to light under the new regime, Nadia, her children and even the clerks who processed the identity cards were all sentenced to prison.

Samuel Tadros, a research fellow at Hudson Institute's Center for Religious Freedom, said conversions like Nadia's have been common in the past, but said Egypt's new Sharia-based constitution "is a real disaster in terms of religion freedom."
Posted by: trailing wife || 01/17/2013 00:00 || Comments || Link || E-Mail|| [6480 views] Top|| File under:
Morsi Says 'Monkeys and Pigs' Remarks Taken Out of Context
[An Nahar] Egyptian President Mohamed Morsi said on Wednesday that comments on Israel attributed to him before he was elected, slammed as deeply offensive by the United States, were taken out of context.

"The president stressed they were taken from comments on the Israeli aggression against Paleostinians in the

Gazoo

Strip, and stressed the need to put the remarks in the right context," said a statement from the presidency issued after Morsi met U.S. Senator
John Maverick McCain
... the Senator-for-Life from Arizona, former presidential candidate and even more former foot soldier in the Reagan Revolution...
According to a TV clip released by the Middle East Media Research Institute (MEMRI), Morsi refers in a 2010 interview to "occupiers of Paleostine" as "blood suckers and war mongers, and descendants of pigs and apes."

"We must resist them with all forms of resistance. A military resistance in Paleostine against these Zionist criminals assaulting the land of Paleostine and Paleostinians," he says in the remarks to Quds Channel three years ago.

In Wednesday's statement, Morsi "stressed his commitment to the principles he has always insisted on, including full respect for religions, freedom of faith and religious practices, especially the heavenly religions."

Morsi also "stressed the need to differentiate between Judaism and its adherents from (those who practice) violent actions against Paleostinians."

He also "stressed the importance of building a strategic relationship between Egypt and the United States based on mutual respect and shared interests."

On Tuesday, Washington condemned Morsi's remarks and urged him to clarify his views.

"The language that we've seen is deeply offensive," State Department spokeswoman Victoria Nuland said, adding "we think that these comments should be repudiated, and they should be repudiated firmly."

Morsi, who was a leader of Egypt's

Moslem Brüderbund

, came to power in June as the Arab nation's first democratically elected president, following the 2011 uprising that toppled Hosni Mubarak


...The former President-for-Life of Egypt, dumped by popular demand in early 2011...


Nuland said Washington had already raised its concerns about the television clip with Cairo, and stressed again that Congress, which has blocked part of $1 billion in extra U.S. aid, was watching the new Egyptian leadership carefully.

"We completely reject these statements, as we do any language that espouses religious hatred. This kind of rhetoric has been used in this region for far too long," she told journalists. "It's counter to the goals of peace."

"President Morsi should make clear that he respects people of all faiths and that this type of rhetoric is not acceptable or productive in a democratic Egypt," added White House

front man

Jay Carney.

The two administration officials stressed, however, that since coming to office, Morsi had reaffirmed Egypt's commitment to the 1979 peace treaty with Israel.

He had done so "in both word and deed, and has proven willing to work with us toward shared objectives, including a ceasefire during the crisis in

Gazoo

last year," Carney said.

Washington would judge Morsi by both what he says and what he does, Nuland added.
Posted by: Fred || 01/17/2013 00:00 || Comments || Link || E-Mail|| [6466 views] Top|| File under: Arab Spring
Egypt's Mubarak to Pay Back Gifts
[An Nahar] Egypt's prosecution on Wednesday accepted an offer by ousted president Hosni Mubarak


...The former President-for-Life of Egypt, dumped by popular demand in early 2011...


and his family to pay back gifts from the country's flagship newspaper worth millions of Egyptian pounds.

Mubarak, his wife Suzanne, his two sons Alaa and Gamal and their wives allegedly accepted gifts from al-Ahram worth 18 million Egyptian pounds (around $2.7 million) between 2006 and 2011.

The 84-year-old, who is currently being treated in a Cairo military hospital, was questioned last week about the gifts and ordered jugged
Youse'll never take me alive coppers!... [BANG!]... Ow!... I quit!
pending investigation.

Last week, an Egyptian court ordered a retrial for Mubarak after accepting an appeal against the life sentence handed him for his involvement in the deaths of protesters in 2011.

Mubarak, 84, his two sons, his former interior minister Habib al-Adly and top security chiefs will face a new trial, the Court of Cassation, the top appeals court, ruled after a very brief hearing.

Posted by: Fred || 01/17/2013 00:00 || Comments || Link || E-Mail|| [6465 views] Top|| File under: Arab Spring
Arabia
Saudi Beheads Pakistani for Drug Trafficking
[An Nahar] Soddy Arabia


...a kingdom taking up the bulk of the Arabian peninsula. Its primary economic activity involves exporting oil and soaking Islamic rubes on the annual hajj pilgrimage. The country supports a large number of princes in whatcha might call princely splendor. When the oil runs out the rest of the world is going to kick sand in their national face...


beheaded a Pak man in the eastern Khubar province on Wednesday after he was convicted of drug trafficking, the interior ministry announced.

Arshad Mohammed was enjugged
Youse'll never take me alive coppers!... [BANG!]... Ow!... I quit!
for smuggling heroin and hashish into the kingdom, the ministry was quoted as saying by the official SPA news agency.

His execution brings to four the number of people executed in Saudi Arabia so far this year.

Last year, the ultra-conservative

Moslem

kingdom beheaded 76 people, according to an AFP tally based on official figures. The U.S.-based Human Rights Watch


... dedicated to bitching about human rights violations around the world...


put the number at 69.

Rape, murder, apostasy, armed robbery and drug trafficking are all punishable by death under Saudi Arabia's strict version of sharia, or Islamic law.

Posted by: Fred || 01/17/2013 00:00 || Comments || Link || E-Mail|| [6468 views] Top|| File under:
Caucasus/Russia/Central Asia
Russian crime boss gunned down in Moscow
[Washington Post] One of Russia's biggest criminal bosses -- call him the country's Don Corleone -- was

bumped off

in the center of Moscow on Wednesday as he left his favorite hangout surrounded by bodyguards.

Aslan Usoyan, a 75-year-old gangster known as Grandpa Khasan, was hit by a sniper perched on the sixth floor of an apartment building, shot in the head by an assailant armed with a silenced assault rifle, the Russian Investigative Committee said in a statement. He died at a hospital, leaving behind a nephew he was grooming for succession and the prospect of a bloody war over turf.

Usoyan controlled prostitution, construction and all manner of protection rackets in Moscow and a wide swath of Russia, according to Mark Galeotti, a New York University professor who has studied the Russian mob for 20 years. The crime boss reportedly had a stranglehold over Sochi, home of the 2014 Winter Olympics, to the envy of the underworld.
Posted by: Fred || 01/17/2013 00:00 || Comments || Link || E-Mail|| [6470 views] Top|| File under:
Science & Technology
Software developer fired after bosses learn he outsourced his work to China
Began day by looking at cat videos and Reddit for two hours
Took 90-minute lunch breaks
Also wasted time on eBay, Facebook and LinkedIn
Paid Chinese consulting firm $50,000 to do his work for him
Was praised for being 'the best developer in the building' and was described as 'Someone you wouldn't look at twice in an elevator'



Posted by: tipper || 01/17/2013 04:51 || Comments || Link || E-Mail|| [6473 views] Top|| File under:
Southeast Asia
US Navy Ship Stuck On Coral Reef In Philippines
Someone's career just ended...

MANILA, Philippines -- A U.S. Navy minesweeper ran aground on a coral reef in the Philippines on Thursday, but there were no injuries to the crew and Philippine authorities were trying to determine if the ship caused damage to a marine park in a protected area.

The Navy said in a statement that the crew of the USS Guardian was working to find out the best method of safely extracting the ship.

It had just completed a port call in Subic Bay, a former American naval base west of the Philippine capital, when it hit the reef in the Tubbataha National Marine Park, a World Heritage Site in the Sulu Sea, 640 kilometers (400 miles) southeast of Manila. The ship was not listing or leaking oil but about 15 percent of the bow appeared to have struck the reef, said Angelique Songco, head of the government's Protected Area Management Board, after flying over the ship in a Philippine Air Force plane. "It does not appear to be damaged."


Tell that to the chief boatswain...

She said it was unclear how much of the reef was damaged. She said the government imposes a fine of about $300 dollars per square meter of corals that are damaged. In 2005, the environmental group Greenpeace was fined almost $7,000 after its flagship, the Rainbow Warrior, struck a reef in the same area.

Songco said the ship may be able to float free during a high tide later Thursday.
Posted by: Steve White || 01/17/2013 08:25 || Comments || Link || E-Mail|| [6536 views] Top|| File under:
Malaysia Advises Parents: V-Neck Shirts Indicate Gay Son
Teachers Foundation of Malaysia issues guidance for parents aimed at pointing out signs of homosexuality
Lists the wearing of v-neck sweaters, sleeveless t-shirts and tight clothes
Deputy education minister said few people know homosexuality 'symptoms'


Posted by: tipper || 01/17/2013 04:16 || Comments || Link || E-Mail|| [6514 views] Top|| File under:
Displaced Indonesian Shi'ites pressured to become Sunnis
Indonesian officials are threatening to move a community of displaced Shi'ite Muslims to another part of Indonesia if they refuse to convert to Sunni Islam. Authorities in East Java have told the group they must convert to Sunni Islam by March, or face relocation.

About 165 Shi'ites have been camped out in a sports complex in East Java since August, after their village was stormed by about 500 people opposed to their beliefs. One person died and several others were wounded in the August attack in Sampang district, where many homes were burned to the ground.

Five people are reported to be awaiting trial for their role in the attack.

Amnesty International's Indonesia campaigner, Joseph Benedict said the violence may have been provoked by local Sunni leaders. He said, "They mobilised many of the villagers to attack the community. What we heard is that there's been a lot of incitement against the Shia community for many months leading up to the attack and we're also aware that the police were aware of the attack before it happened."

The Setara Institute of Peace says attacks on religious minorities have steadily increased since 2009, with more than 370 incidents committed last year alone. Bonar Tigor Naipsos, the institute's deputy director, said, "The target especially is the Christian minority and the second is the Ahmadiyya and the third is Shia and the fourth is an Islamic sect - they're accused because they are deviant or heretic."
Posted by: ryuge || 01/17/2013 00:00 || Comments || Link || E-Mail|| [6473 views] Top|| File under:
Who's in the News
49
[untagged]
9
al-Qaeda in North Africa
7
Govt of Pakistan
3
Govt of Syria
2
Arab Spring
2
Govt of Iraq
1
Thai Insurgency
1
Abu Sayyaf
1
al-Shabaab
1
Lashkar-e-Islami
1
Govt of Iran
Bookmark
E-Mail Me
The Classics
The O Club
Rantburg Store
The Bloids
The Never-ending Story
Thugburg
Gulf War I
The Way We Were
Bio
Merry-Go-Blog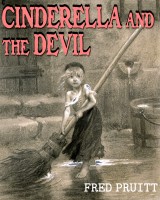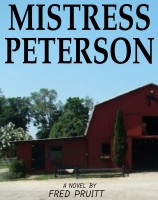 On Sale now!


A multi-volume chronology and reference guide set detailing three years of the Mexican Drug War between 2010 and 2012.

Rantburg.com and borderlandbeat.com correspondent and author Chris Covert presents his first non-fiction work detailing the drug and gang related violence in Mexico.

Chris gives us Mexican press dispatches of drug and gang war violence over three years, presented in a multi volume set intended to chronicle the death, violence and mayhem which has dominated Mexico for six years.
Click here for more information


Meet the Mods
In no particular order...


Steve White
Seafarious
Pappy
lotp
Scooter McGruder
john frum
tu3031
badanov
sherry
ryuge
GolfBravoUSMC
Bright Pebbles
trailing wife
Gloria
Fred
Besoeker
Glenmore
Frank G
3dc
Skidmark
Alaska Paul



Better than the average link...



Rantburg was assembled from recycled algorithms in the United States of America. No trees were destroyed in the production of this weblog. We did hurt some, though. Sorry.
18.232.59.38

Help keep the Burg running! Paypal: