-Lurid Crime Tales-
When Your Criminal Plans Include a "Getaway Donkey," you might want to just rethink.
H/T Instapundit


The trio of Colombian criminals were forced to ditch their ill-gotten gains, during the 2am theft, after the animal started to bray and alerted police.

The group had managed to steal rum, oil, rice, cans of tuna and sardines from a small shop in the tiny north Caribbean town of Juan de Acosta, according to Noticias Caracol.

They planned to load the goods onto 10-year-old Xavi, who they had stolen some 12 hours before, and make their escape. But the animal let out a series of 'hee-haws' and unfortunately for the trio alerted nearby police.

They had to ditch the donkey, which was still carrying the stolen items, and ran to safety away from the officers.

Shop owner Fabio Orozco said: "They came through the roof to rob. They took rum, rice, everything."

The donkey was detained in the town police station for 12 hours until owner Orlando Olivares was notified and came to collect him. All the items that had been stolen were returned to the store.
Posted by: Beavis || 01/23/2013 00:00 || Comments || Link || E-Mail|| [336073 views] Top|| File under:
-Short Attention Span Theater-
Giant goat-cheese fire closes Norwegian roadway for six days
Chuck Simmins posted this elsewhere, but it's a 'must see' item!


27 metric tons of flaming goat cheese burned inside a Norwegian road tunnel, closing nearly two miles of the road for six days. Brunost, a Norwegian cheese considered a delicacy, was being shipped in a truck that caught fire.
"This high concentration of fat and sugar is almost like petrol if it gets hot enough,"
Posted by: Glenmore || 01/23/2013 09:35 || Comments || Link || E-Mail|| [336080 views] Top|| File under:
Matrouh police station under siege, clashes ongoing
[Al Ahram] Three were injured during an attack on a police station in the Mediterranean city of Marsa Matrouh on Tuesday.

Families of several detainees from Marsa Matrouh's Al-Negeila and Sidi Brani districts besieged the police station in which their relatives were held captive, in an attempt to set them free after hearing of the prison sentences issued against them.

Police forces continue to surround the police station, with relatives in turn encircling the police. Live ammunition continues to be exchanged back and forth.

The assailants had tried to break into the west Matrouh police station using firearms, according to Al-Ahram's Arabic website.
Posted by: Fred || 01/23/2013 00:00 || Comments || Link || E-Mail|| [336068 views] Top|| File under: Arab Spring
Africa Subsaharan
Liberia's Charles Taylor appeals war crimes sentence
[FRANCE24] Liberia's former president
Charles Taylor


The former President-for-Life of Liberia, of whom the best that could be said was that he wasn't quite as horrible as Prince Johnson, at least not usually.


launched an appeal Tuesday against a 50-year sentence handed down by a UN court in May for his role in aiding the rebels responsible for war crimes during Sierra Leone's decade-long civil war.
Posted by: Fred || 01/23/2013 00:00 || Comments || Link || E-Mail|| [336070 views] Top|| File under:
Britain
Return of end-of-course exams in major A-level overhaul
Traditional end-of-course exams will be reintroduced to A-levels under major plans to toughen up the qualification, the Telegraph has learnt.

Subject specialists from top universities will carry out annual reviews of exams to make sure course content is being properly assessed, it was revealed.

The move -- to be announced on Wednesday by Michael Gove, the Education Secretary -- is being billed as an attempt to restore academic rigour to qualifications sat by around 300,000 schoolchildren each year.

It comes amid claims that current A-levels fail to prepare students for the demands of higher education, with many universities complaining that school-leavers lack subject knowledge and basic skills.

In a letter to the head of Ofqual, Mr Gove said there was "clear dissatisfaction among leading university academics about the preparation of A-level pupils for advanced studies".

"I am concerned that some natural science degrees have become four-year courses to compensate for problems with A-levels," he said.

"Linguists complain about the inadequacy of university entrants' foreign language skills. Mathematicians are concerned that current A-level questions are overly structured and encourage a formulaic approach, instead of using more open-ended questions that require advanced problem-solving... There is also growing concern that private schools routinely teach beyond A-levels, giving their pupils an advantage in the competition for university places."


Seriously, they're complaining that some teachers and students work beyond the minimum? No wonder they have problems.

The Russell Group, which represents universities such as Oxford, Cambridge, Imperial College London and Durham, would form a new academic board to advise Ofqual on the content of A-levels.

It will focus principally on subjects commonly required for entry to its universities.

The move comes after it emerged that school-by-school league tables -- being published on Thursday -- will reveal how many teenagers gained good A-level passes in a string of rigorous subjects such as maths, English, the sciences, history, geography and languages. For the first time, it is intended to show many pupils leave schools "Russell Group ready".


Posted by: lotp || 01/23/2013 00:00 || Comments || Link || E-Mail|| [336069 views] Top|| File under:
Two million quit Britain in 'talent drain'
Two million people of working age have left Britain over the last decade in a "drain of talent" that is damaging the economy and forcing employers to rely on immigrant workers, a senior Conservative has warned.

Nick de Bois, secretary of the 1922 Committee of backbench MPs, said that Britain needs a "culture change" to stem the flow of talented emigrants by encouraging success.

Office for National Statistics figures obtained by Mr de Bois show that in the ten years to 2011, a total of 3,599,000 people permanently left the UK.

Contrary to the perception of the typical emigrants being older people retiring to a life in the sun, the figures show that 1,963,000 of those who left were aged between 25 and 44.

By contrast, only 125,000 people of retirement age emigrated.

"Our most economically active are leaving to apply their talents elsewhere," the MP said, warning that talented Britons are being lured away to "growth economies" elsewhere in the world.

Many of those who are leaving are going to work for foreign-based pharmaceutical, aerospace, engineering and creative companies, Mr de Bois said.

He added: "Questions have to be asked as to why, even in a truly global economy where labour markets are relatively open, we here in the UK cannot hold onto our own home-grown, home-educated talent."

Research for the Home Office last year found that almost half of all Britons who emigrate each year are professionals and company managers.

Some business leaders have blamed Britain's tax regime for encouraging skilled professionals and executives to leave.

Mr de Bois said tax does play a part in emigration, but suggested that culture is a more important factor, warning that Britain should encourage people to succeed and get rich, not criticise them.


Posted by: lotp || 01/23/2013 00:00 || Comments || Link || E-Mail|| [336067 views] Top|| File under:
Europe
Tax on financial transactions approved for 11 EU states
[FRANCE24] EU finance ministers on Tuesday approved a move by Germany, France and nine other EU nations to introduce a tax on financial transactions to help pay for a bailout of European banks and discourage risky trades.
Posted by: Fred || 01/23/2013 00:00 || Comments || Link || E-Mail|| [336073 views] Top|| File under:
India-Pakistan
1,476 cases reported so far: Seven kids died of measles in Punjab
[Dawn] Chief Minister's Special Assistant on Health Khwaja Salman Rafique said on Monday seven children had died of measles while 1,476 cases of the disease had surfaced so far in the province in January.

Talking to the media after a meeting held to review the measles situation in the province, he said of the seven victims of the disease, one each died in Gujranwala and Kasur districts, while five others expired in Rajanpur district.

He said the health department had a stock of more than 1.2 million anti-measles doses, while two million doses were being procured through Unicef for which Rs243.7 million had already been paid. He hoped the consignment of the purchased doses would reach here within the next two weeks.

Mr Rafique said a vaccination campaign, in accordance with the World Health Organisation (WHO) guidelines, was continuing in the areas from where measles cases were being reported, targeting children in six-month to 10-year age group.

Earlier, Mr Rafique informed the meeting that the Punjab government had decided to launch a social mobilisation campaign through the media to sensitise parents about the importance of preventive vaccination against measles for their children. He said at the district level, DCOs were being given the task of disease surveillance, supervising vaccination and monitoring of case reporting.

He warned that the health EDOs concerned would be held responsible for any lapse in disease-control measures and a strict legal action would also be initiated against those found guilty of dereliction of duty in this regard.

Posted by: Fred || 01/23/2013 00:00 || Comments || Link || E-Mail|| [336068 views] Top|| File under: Govt of Pakistan
Steps to stop polio virus exportation urged
[Dawn] The Prime Minister's Polio Monitoring and Coordination Cell, World Health Organisation, Unicef and partners in Pakistain's Polio Eradication Initiative have called for urgent pre-emptive measures against exportation of the polio


...Poliomyelitis is a disease caused by infection with the poliovirus. Between 1840 and the 1950s, polio was a worldwide epidemic. Since the development of polio vaccines the disease has been largely wiped out in the civilized world. However, since the vaccine is known to make Moslem pee-pees shrink and renders females sterile, bookish, and unsubmissive it is not widely used by the turban and automatic weapons set...


virus after positive samples linked to the Sukkur district were discovered in Egypt, officials said on Monday.

"Two sewage samples collected from the Al Salam and Al Haggana areas of Cairo district and analysed in a laboratory bore resemblance to a strain discovered recently in sewage water tested in Sukkur," said a joint statement of Prime Minister's Polio Monitoring and Coordination Cell, World Health Organisation and Unicef.

"As a preemptive measure and to reduce the possibility of spread of the polio virus beyond Pakistain's borders, the government's Polio Monitoring and Coordination Cell is advising all provincial governments and federal administration to set up permanent vaccination counters inside international departure lounges of all airports so that all children under five years leaving the country are vaccinated against the poliovirus.

The Prime Minister's Polio Monitoring and Coordination Cell has already asked the Sindh government to improve its polio immunisation efforts to stop transmission of the virus in the province on an emergency basis, it added.

"Importation of polio virus is a stark reminder of risks associated with active poliovirus transmission in the country, and the need to make efforts to stop the transmission on urgent basis in Pakistain," the statement quoted Shahnaz Wazir Ali, the PM's focal person on polio eradication, as saying.

Although, it said, the virus had not infected any child in Egypt and the country remained polio-free since 2004, the Egyptian ministry of health had ordered immediate vaccination of all children aged below five years in the localities near Cairo from where the Pakistain-origin virus was discovered.

"Dr Ahmed Omar, of the ministry of health and population in Egypt, has stated that the ministry will start a campaign to vaccinate children under-five against polio in Ezbet Hagana Peace and Kaliobeya in Cairo," it said.

It said the Independent Monitoring Board (IMB) recently had also recommended international travel restrictions for the three polio endemic countries under the International Health Regulations.

"The assessment of the IMB reflects the global concern over Pakistain and other polio endemic countries. However,


if you can't be a good example, then you'll just have to be a horrible warning...


regarding travel restrictions, it is understandable that every polio-free country would like to maintain its polio-free status and may consider taking steps to avoid importation of the virus," the statement quoted the emergency coordinator for polio eradication at the WHO, Dr Elias Durry, as saying.

Pakistain took major strides last year with a 71 per cent reduction in the number of polio cases with all but 28 districts free of polio virus transmission. The recent security related incidents in different parts of the country have exposed children to risk of contracting polio, a disease that causes permanent paralysis in young children.

"Polio virus type 3 has not been found in Pakistain since April 2012, whereas environmental samples have been found mostly negative for the polio virus except for a few sites in Khyber-Pakhtunkhwa


... formerly NWFP, still Terrorism Central...


and Sindh," said the statement.

"According to Unicef's acting head of polio unit, Michael Coleman, it reinforces the urgent need for all caregivers across Pakistain to vaccinate children under five years of age against polio through the nearest health facility or through campaign vaccination teams. The country had reported 58 polio cases last year whereas this year, no polio case has been reported so far.
Posted by: Fred || 01/23/2013 00:00 || Comments || Link || E-Mail|| [336073 views] Top|| File under: Govt of Pakistan
Israel-Palestine-Jordan
Israel elections: Benjamin Netanyahu wins narrow victory
Benjamin Netanyahu has declared victory in Israel's general election as exit polls showed the right-wing bloc on course to win a narrow majority.
The Israeli prime minister claimed the people had given him a mandate to form a "broad-based government" despite indications that voters had delivered a major blow to him, with his Likud Beiteinu bloc on course to win just 31 seats. Although still the largest party in the new Knesset, the projected result represents the loss of 11 seats and is fewer than opinion polls had predicted.

As polling stations closed, exit polls showed that Right-wing parties projected to win 61 or 62 seats in the country's 120-member parliament. The centre-Left bloc was forecast to win between 58 and 59 seats.

In the night's major surprise, the Centrist Yesh Atid party emerged as the second biggest party, with 19 seats -- well ahead of Naftali Bennett's pro-settler Jewish Home party, which was expected to win 12 seats, fewer than opinions had predicted. Labour was on course to finish third with 17 seats.

There was speculation that Yesh Atid, led by a former journalist, Yair Lapid, could enter a coalition with Mr Netanyahu, thus moderating the influence of the Right. Mr Netanyahu said he had spoken with Mr Lapid, reportedly telling him that the two could do "great things" for Israel.

It appeared that many wavering voters had swung behind Yesh Atid amid expectations of a strong showing for the Jewish Home party, which was strongly backed by settlers.

The prime minister, who had earlier warned supporters that the Likud government was "in danger", declared on his Facebook page that results represented "a wonderful chance for many changes".

"It is clear that the citizens of Israel have decided that they want me to continue in my position as prime minister, and for me to form as broad a coalition as possible," he wrote. "Starting tonight, I will commence efforts to form the broadest coalition possible." Earlier, the prime minister urged voters to back Likud Beiteinu after casting his vote in Jerusalem's Rahavia neighbourhood, before visiting the Western Wall, Judaism's holiest site.

"Likud-Beiteinu represents all the people. The stronger Likud-Beiteinu is, the easier it will be to lead Israel successfully," he said.

His comments were aimed at reversing the surge in support for the Jewish Home party, which advocates annexing large sections of West Bank land that the Palestinians want for a future state.
Posted by: lotp || 01/23/2013 00:00 || Comments || Link || E-Mail|| [336074 views] Top|| File under:
Science & Technology
US company aims to 'harvest' asteroids
[FRANCE24] A US company said Tuesday it plans to send a fleet of spacecraft into the solar system to mine asteroids for metals and other materials in the hopes of furthering exploration of the final frontier.

"Using resources harvested in space is the only way to afford permanent space development," said David Gump, chief executive of Deep Space Industries, noting that more than 900 new asteroids that pass near our planet are discovered each year.

"In this case, metals and fuel from asteroids can expand the in-space industries of this century. That is our strategy."

In a first step, the company plans to send "asteroid-prospecting spacecraft" into the solar system, with the first -- 55-pound (25-kilogram) "FireFlies" -- to be launched in 2015 on journeys of two to six months.

These will be followed as of 2016 by heavier 70-pound "DragonFlies" that will go on two- to four-year missions and bring back samples.

"This is the first commercial campaign to explore the small asteroids that pass by Earth," said Deep Space Chairman Rick Tumlinson.

"Using low-cost technologies and combining the legacy of our space program with the innovation of today's young high tech geniuses, we will do things that would have been impossible just a few years ago."

If all goes according to plan, Deep Space Industries predicts that, in a decade, it will be harvesting metals and other building materials from space rocks to build large platforms to replace communications satellites -- followed by solar power stations that would beam carbon-free energy back to Earth.


Sounds good. How do you "beam" power?




Microwave. It works. Don't stand too close...


"We will only be visitors in space until we learn how to live off the land there," Tumlinson said in a statement that also made a pitch for customers and sponsors.

"We are squarely focused on giving new generations an opportunity to change not only this world but all the worlds of tomorrow. Sounds like fun, doesn't it?"

Deep Space Industries is the second company to enter into the asteroid-mining business, following in the footsteps of Planetary Resources, which launched in April 2012 with the backing of top Google executives and film director James Cameron.
Posted by: Fred || 01/23/2013 00:00 || Comments || Link || E-Mail|| [336086 views] Top|| File under:
Who's in the News
33
[untagged]
5
Govt of Pakistan
4
Arab Spring
2
al-Qaeda in North Africa
1
Govt of Syria
1
Lashkar-e-Islami
1
Lashkar e-Taiba
1
Taliban
1
al-Qaeda in Pakistan
1
Thai Insurgency
1
Boko Haram
Bookmark
E-Mail Me
The Classics
The O Club
Rantburg Store
The Bloids
The Never-ending Story
Thugburg
Gulf War I
The Way We Were
Bio
Merry-Go-Blog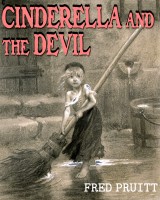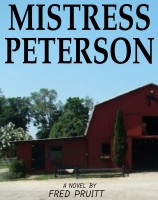 On Sale now!


A multi-volume chronology and reference guide set detailing three years of the Mexican Drug War between 2010 and 2012.

Rantburg.com and borderlandbeat.com correspondent and author Chris Covert presents his first non-fiction work detailing the drug and gang related violence in Mexico.

Chris gives us Mexican press dispatches of drug and gang war violence over three years, presented in a multi volume set intended to chronicle the death, violence and mayhem which has dominated Mexico for six years.
Click here for more information


Meet the Mods
In no particular order...


Steve White
Seafarious
tu3031
badanov
sherry
ryuge
GolfBravoUSMC
Bright Pebbles
trailing wife
Gloria
Fred
Besoeker
Glenmore
Frank G
3dc
Skidmark



Better than the average link...



Rantburg was assembled from recycled algorithms in the United States of America. No trees were destroyed in the production of this weblog. We did hurt some, though. Sorry.
3.238.118.27

Help keep the Burg running! Paypal: