-Lurid Crime Tales-
Gateshead head-severing: Karl Bestford jailed for murder
A man who tried to cut his landlord's head off in a row over rent arrears has been jailed for life for his murder.

Ex-abattoir worker Karl Bestford stabbed and mutilated Simon Meech, 46, after inviting him round to his flat in Gateshead, on 28 July last year.

The 35-year-old had denied murder but was found guilty by a jury, at Newcastle Crown Court.

He was ordered to serve a minimum of 22 years, after "partially severing" his victim's head at the flat in Bensham.

Bestford had told the court Mr Meech pulled a knife on him during the meeting at the Rayleigh Grove flat.

Northumbria Police welcomed the sentence and said a "dangerous and violent" man was "off the streets".


More at the link. This guy worked in an abattoir (slaughter house) so he was trained in this sort of thing. Not a nice man. A pic at link. He looks mean and evil.
Posted by: Alaska Paul || 01/29/2013 12:08 || Comments || Link || E-Mail|| [336092 views] Top|| File under:
-Short Attention Span Theater-
Austria Refuses to Return Salieri's Remains to Italy
[An Nahar] Authorities in Vienna are refusing to return to Italy the remains of composer Antonio Salieri, Mozart's putative rival, after his native town Legnano launched a new bid to have them repatriated, press reports said Sunday.


They have Verdi's. They have Puccini's. Why would they need Salieri's?




To complete the hand? Three face cards gets you something in poker, right?

"Salieri is part of Vienna's musical history," a spokeswoman for the Austrian capital's culture authority told the Oesterreich daily.

Returning the remains of Salieri, who is buried in Vienna's central cemetery, "is pretty unlikely," she added.

She said Legnano, near Italy's northern business capital Milan, had not made a formal request, but Italian newspaper L'Arena reported last week that a newly formed committee intends to do so.

"We know that the path to bring Salieri back home will be long, and we have not forgotten the previous unsuccessful attempts," the committee head and former regional councillor Franco Bozzolin told the paper.

"But we are convinced that our initiative will be successful."

Salieri spent most of his adult life in imperial Vienna at the height of music's classical period, enjoying a successful and long career, although his music fell out of favor after his death in 1825.

Posted by: Fred || 01/29/2013 00:00 || Comments || Link || E-Mail|| [336069 views] Top|| File under:
The real problem will come when he learns how to drive
A "smart" seal pup that sat out a storm on the dashboard of a car is being prepared for a return to the sea.

The six-week old seal was spotted in a busy lorry park at the Cairnryan ferry terminal in Stranraer.

It had climbed a steep banking to escape strong winds and choppy seas, and workers became concerned for its safety when it resisted attempts to encourage it to return to the water.

One worker picked up the seal and put it in the boot of his car to keep it warm before contacting animal welfare officers at the Scottish SPCA.

By the time Alistair Hill, a rescue officer, arrived at the scene the pup had forced down a rear seat in the car and was found lying on the dashboard.

It was named Smartie after being taken to the charity's wildlife rescue centre near Alloa and is close to making a full recovery after losing weight.


Posted by: lotp || 01/29/2013 00:00 || Comments || Link || E-Mail|| [336072 views] Top|| File under:
Africa North
Two more Congressmen lose disbarment appeals
[Libya Herald] The High Court has rejected appeals by another two elected congressmen against being ruled ineligible for office by the Integrity Commission.

Official Integrity Commission spokesman Nasir Bennour said today, Monday, that the High Court in session yesterday had upheld the Commission's decision to ban two GNC members on the basis of non-compatibility of its standards of integrity: Salim Al Hadi Ali from Bani Walid and Ibrahim Mohamed Eddah Mohamed for Obari.

Altogether, nine Congress members have been disbarred so far by the Commission. Ali and Mohamed are the fifth and sixth members to lose their appeal against their bans.

Bani Walid's other Congress member, Amna Mahmoud Mohamed Takhikh, was disbarred by the Commission two weeks' ago.

Posted by: Fred || 01/29/2013 00:00 || Comments || Link || E-Mail|| [336071 views] Top|| File under: Arab Spring
Africa Subsaharan
Zimbabwe has $217 in the bank: finance minister
After paying public workers' salaries last week, the balance in cash-strapped Zimbabwe's government public account stood at just $217, Finance Minister Tendai Biti said Tuesday.

"Last week when we paid civil servants there was $217 (left) in government coffers," Biti told journalists in the capital Harare, claiming some of them had healthier bank balances than the state.

"The government finances are in paralysis state at the present moment. We are failing to meet our targets."

Zimbabwe's economy went into free-fall at the turn of the millennium, after President Robert Mugabe began seizing white-owned farms.

The move demolished investor confidence in the country, paralysed production, prompted international sanctions and scared off tourists.

After more than a decade — in which the country suffered hyper-inflation of 231 million percent and infrastructure that crumbled as quickly as prices went up — the situation is now more stable.

But public finances remain a mess and local business battles against unstable electricity supplies, lack of liquidity and high labour costs.

Zimbabwe's government has warned it does not have enough money to fund a constitutional referendum and elections expected this year.

Biti said that left no choice but to ask the donors for cash.

"We will be approaching the international community," he said.

The country's elections agency said it requires $104 million to organise the vote.

Government's national budget for this year stands at $3.8 billion and the economy is projected to grow 5.0 percent.

The mineral rich country is now using the US dollar and the South African rand.
Posted by: tipper || 01/29/2013 17:31 || Comments || Link || E-Mail|| [336080 views] Top|| File under:
Malawi Puts Presidential Jet up for Sale
[An Nahar] For sale, presidential jet, 15 years old. Perfect flying condition. $13.3 million. Contact Malawi for details.

Cash-strapped Malawi on Monday announced that it will be inviting bids for President Joyce Banda's jet, as it tries to raise much-needed revenue.

"The Malawi government has decided that the jet should be disposed of 'on as-is basis' to an interested individual or firm," the president's office said in a tender notice.

The Dassault Falcon 900EX, built in 1998 and which seats 14 passengers, was in "perfect flying condition", according to the notice.

Bids open on February 20.

Late president Bingu wa Mutharika controversially acquired the jet five years ago, despite poverty in the southern African nation.

At the time Mutharika said it was "cheap to run", despite his country depending on aid inflows for almost half its budget.

Former colonial power

Britannia

, Malawi's main bilateral donor, reduced its aid to Malawi by £3 million ($4.4 million) after the purchase.

Banda vowed to sell the plane as a cost-saving measure when she succeeded Mutharika after his death last April.

Posted by: Fred || 01/29/2013 00:00 || Comments || Link || E-Mail|| [336069 views] Top|| File under:
Britain
Murdoch apologises for 'grotesque' Israel cartoon
[FRANCE24] Rupert Murdoch apologised on Monday for a "grotesque" cartoon carried in one of his British newspapers showing Israeli Prime Minister Benjamin Netanyahu building a wall with Palestinian bodies.
The acting editor of the Sunday Times newspaper, Martin Ivens, is due to meet with members of the Jewish community in Britain on Tuesday to apologise in person after they made a formal complaint about the image to media regulators.

"Gerald Scarfe has never reflected the opinions of the Sunday Times. Nevertheless, we owe major apology for grotesque, offensive cartoon," Murdoch, who owns the Sunday Times and its daily sister paper the Times, said on Twitter.

His comments came after the image in Sunday's newspaper sparked condemnation in Britain and Israel, particularly because of its timing, appearing on International Holocaust Remembrance Day.

The cartoon shows a scowling Netanyahu waving a blood-covered trowel, laying bricks in a wall in which Palestinian men, women and children are trapped. Underneath are the words, "Israeli elections - will cementing peace continue?"

"For the people of Israel, this is a cartoon which recalls the dark journalism from one of humankind's darkest periods," Israel's parliamentary speaker, Reuven Rivlin, wrote in a letter to his British counterpart John Bercow.

The Board of Deputies of British Jews, a representative body, lodged a complaint with the Press Complaints Commission over what it said was an "appalling" and "disgusting" cartoon.

It said it was "shockingly reminiscent of the blood libel imagery more usually found in parts of the virulently antisemitic Arab press".

In a statement, Sunday Times acting editor Ivens said: "The last thing I or anyone connected with the Sunday Times would countenance would be insulting the memory of the Shoah or invoking the blood libel.

"The paper has long written strongly in defence of Israel and its security concerns, as have I as a columnist.

"We are however reminded of the sensitivities in this area by the reaction to the cartoon and I will of course bear them very carefully in mind in future."

Posted by: Fred || 01/29/2013 00:00 || Comments || Link || E-Mail|| [336069 views] Top|| File under:
Caribbean-Latin America
Venezuela Making 'bald-Faced Lies' Over Chavez: Opposition
[BREITBART] Venezuela's government is flat-out lying to its people about cancer-stricken
His Excellency President-for-Life, Caudillo of the Bolivarians Hugo Chavez's health, the country's leading opposition figure charged Sunday.

"The people are being told bald-faced lies about the situation the president is in," Henrique Capriles, who lost last October's presidential race to Chavez, said at a ceremony in Miranda state of which he is governor.

Longtime leader Chavez, 58, is convalescing from cancer surgery in Cuba and has not been heard from since his latest operation December 11.

Venezuela's government has said the absent leader suffered a lung infection following his treatment that he subsequently conquered. Officials have also said that Chavez is signing documents, and even cracking jokes with aides.

For many Venezuelans, however, the idea of Chavez -- a garrulous and bombastic leader who typically is seen for several hours at a time every day, without fail, on state radio and television, in addition to being a big Twitter user -- choosing to be silent is simply unthinkable.

"The government is lying right in your face, telling bald-faced lies, because why would a person who can sign letters, who can tell jokes, not speak to the nation?" Capriles asked in damning tone.

Foreign Minister Elias Jaua said on Thursday that Chavez was making progress in his recovery from cancer surgery, but faced a tough battle ahead.

And on Saturday, Venezuelan Vice President Nicolas Maduro said Chavez had entered a phase of "complementary treatment to combat his illness."

Maduro, Chavez's handpicked political heir, did not say if that meant more radiation therapy, chemotherapy or some alternative cancer care and no date was given for when the president will return to Caracas.

Posted by: Fred || 01/29/2013 00:00 || Comments || Link || E-Mail|| [336074 views] Top|| File under:
China-Japan-Koreas
NORKS going Donner Pass
We had the story yesterday from a different source, but that is one of the best titles I've seen, ever.
Posted by: Pholuting Sneash4773 || 01/29/2013 00:00 || Comments || Link || E-Mail|| [336067 views] Top|| File under:
Europe
France is 'totally bankrupt', jobs minister admits
Minister Michel Sapin said: 'There is a state but it's a totally bankrupt state'
Unemployment and living costs have spiralled since party came to power
President trying to revive economy through cutting spending by £51billion
Finance Minister Pierre Moscovici said Mr Sapin's comments were 'inappropriate' and tried to blame Nicolas Sarkozy's government
An online poll in Le Figaro newspaper showed that 80.5 per cent of readers agreed that France is bankrupt


Posted by: tipper || 01/29/2013 09:54 || Comments || Link || E-Mail|| [336071 views] Top|| File under:
Bulgarian crime boss 'The Beret' shot as he enters court
Zlatomir Ivanov, 44, was shot four times in his legs, arm and stomach
The mafia head was due to have surgery on the wounds after the broad daylight attack
Ivanov was at court to appeal against an eight-year jail sentence
Ivanov is known as Zlatko Baretata because he was once a member of counter-terrorist police force The Berets
He has been arrested on numerous charges over the years but has always been released


Posted by: tipper || 01/29/2013 09:44 || Comments || Link || E-Mail|| [336070 views] Top|| File under:
France 'totally bankrupt', says labour minister Michel Sapin
Ink in the ink pen, checks in the checkbook, you know the drill


France's labour minister sent the country into a state of shock on Monday after he described the nation as "totally bankrupt".

The comments came as President Hollande attempts to improve the image of the French economy.

Michel Sapin made the gaffe in a radio interview, which left French President Francois Hollande battling to undo the potential reputational damage.

"There is a state but it is a totally bankrupt state," Mr Sapin said. "That is why we had to put a deficit reduction plan in place, and nothing should make us turn away from that objective."

The comments came as President Hollande attempts to improve the image of the French economy after pledging to reduce the country's deficit by cutting spending by €60bn (£51.5bn) over the next five years and increasing taxes by €20bn.

Data from Banque de France showed earlier this month that a flight of capital has already left the country amid concerns that France's Socialist leader intends to soak the rich and businesses.

Pierre Moscovici, the finance minister, said the comments by Mr Sapin were "inappropriate". He added: "France is a really solvent country. France is a really credible country, France is a country that is starting to recover."
Posted by: lotp || 01/29/2013 00:00 || Comments || Link || E-Mail|| [336069 views] Top|| File under:
Home Front: Politix
State Permits $10B Oil Refinery
Ay-Pee


The South Dakota Supreme Court last Thursday upheld the approval of an air quality permit for constructing a proposed $10 billion oil refinery.

Hyperion's proposed refinery would process 400,000 barrels of Canadian tar sands crude oil each day into low-sulfur gasoline, diesel, jet fuel and liquid petroleum gas. If constructed, the 3,300-acre tract of farmland north of Elk Point (near the South Dakota-Iowa and the South Dakota-Nebraska borders) would become the first new U.S. site for an oil refinery since 1976.

The board originally issued an air quality permit in August 2009, and it was challenged by the Sierra Club and local groups.


There was no EIS prepared, which was one of the bases for the suits, but I imagine The Wizard of O can find a way to scub it.
Posted by: Bobby || 01/29/2013 07:18 || Comments || Link || E-Mail|| [336070 views] Top|| File under:
India-Pakistan
KP govt tackles pneumonia, measles outbreak in Upper Dir
[Dawn] A health crisis in Khyber Pakthunkwa's (KP's) Upper district continues unabated, with the

corpse count

due to an outbreak of measles and pneumonia resulting in 47 deaths over the last two weeks.

In order to control the epidemics, a special unit has been set up in the Dir District Headquarters Hospital (DHQ) along with mobile health teams, which have been dispatched to the region.

Upper Dir District Health Officer Dr Abdul Wakeel confirmed on Monday that the

corpse count

due to pneumonia and measles has now risen to 47 at the very least. He added, however, that the number of deaths may be higher as many areas still remain accessible due to harsh weather conditions.

Dr Wakeel explained that the health teams have been dispatched to the affected areas and have been accompanied by World Health Organisation (WHO) and other organizations' staff to monitor the health crisis.

"So far around 1,400 children have been vaccinated while door-to-door vaccination is still continuing," he added.

Posted by: Fred || 01/29/2013 00:00 || Comments || Link || E-Mail|| [336069 views] Top|| File under: Govt of Pakistan
Rabbani sees conspiracy to set up 'unconstitutional' caretaker govt
[Dawn] Pakistan People's Party (PPP) leader Senator Raza Rabbani alleged on Monday that a conspiracy was being hatched to set up an unconstitutional caretaker government for the next two to three years.

He added that any steps taken to dissolve the Election Commission of Pakistan (ECP) would also be against the constitution.

Speaking to reporters in Islamabad, Rabbani said that there was no other way to remove any member of the election commission other than through the process detailed in the Constitution of Pakistan. He said that non-democratic forces wished to derail and delay the election process. He reiterated that efforts were being made to install an unconstitutional setup for two to three years.

Posted by: Fred || 01/29/2013 00:00 || Comments || Link || E-Mail|| [336073 views] Top|| File under: Govt of Pakistan
International-UN-NGOs
Israel boycotts UN rights council in unprecedented move
Representatives of Israel have boycotted its regular review by the UN Human Rights Council, the first time a country has ever taken such action.

The move was expected as Israel has long been angered by what it claims is unfair criticism from the body.

A decision last year to investigate Jewish settlements in the West Bank prompted Israel to announce it would no longer co-operate with the council.

Tuesday's meeting was suspended and a course of action will be decided.

"After a series of votes and statements and incidents we have decided to suspend our working relations with that body," Israeli foreign ministry spokesman Yigal Palmor told the Financial Times on Tuesday.

"I can confirm that there is no change in that policy."

Council spokesman Rolando Gomez told the Associated Press that Israel's unprecedented absence had put the council in "new territory" because attendance of the Universal Periodic Review was mandatory.

Haitian representatives failed to appear before the council in 2010, but on the basis that their country had suffered a devastating earthquake.

Otherwise, so far all countries - even Syria and North Korea - have attended.

Israel's action has prompted concern that it might undermine the UN's human rights work, says the BBC's Imogen Foulkes in Geneva, where the council is meeting.

Human rights experts fear other countries facing awkward questions might follow suit.
Posted by: tipper || 01/29/2013 12:35 || Comments || Link || E-Mail|| [336070 views] Top|| File under:
Syria-Lebanon-Iran
Mufti Qabbani Issues Fatwa against Civil Marriage
[An Nahar] Grand Mufti Mohammed Rashid Qabbani issued a fatwa on Monday against moves to legalize civil marriages inside the country.

The religious edict came a day after President Michel Suleiman tweeted that he would remain steadfast in supporting such unions, while Prime Minister Najib Miqati wrote on his Twitter account that a consensus was required to address the issue.

Qabbani issued the fatwa branding as an apostate any Muslim politician who approves civil marriage legislation.

"Any Muslim with legal or executive authority in Lebanon who supports the legalization of civil marriage is an apostate and outside the religion of Islam," he said on the website of Dar al-Fatwa.

"There are predators lurking among us, trying to sow the bacteria of civil marriage in Lebanon, but they should know that the religious scholars will not hesitate to do their duty" and prevent the passage of such a bill.

Posted by: Fred || 01/29/2013 00:00 || Comments || Link || E-Mail|| [336069 views] Top|| File under:
Who's in the News
50
[untagged]
7
Govt of Pakistan
7
Arab Spring
6
Govt of Syria
5
al-Qaeda in North Africa
3
TTP
2
Govt of Iran
2
Jamaat-e-Islami
1
Govt of Sudan
1
Hamas
1
Jamaat-e-Ulema Islami
1
Jamaat-ul-Mujahideen Bangladesh
1
Sipah-e-Sahaba Pakistan
1
Boko Haram
1
Ansar Dine
1
Fatah al-Islam
1
al-Qaeda in Arabia
Bookmark
E-Mail Me
The Classics
The O Club
Rantburg Store
The Bloids
The Never-ending Story
Thugburg
Gulf War I
The Way We Were
Bio
Merry-Go-Blog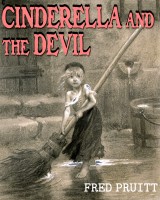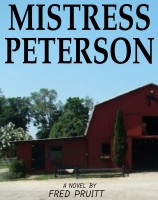 On Sale now!


A multi-volume chronology and reference guide set detailing three years of the Mexican Drug War between 2010 and 2012.

Rantburg.com and borderlandbeat.com correspondent and author Chris Covert presents his first non-fiction work detailing the drug and gang related violence in Mexico.

Chris gives us Mexican press dispatches of drug and gang war violence over three years, presented in a multi volume set intended to chronicle the death, violence and mayhem which has dominated Mexico for six years.
Click here for more information


Meet the Mods
In no particular order...


Steve White
Seafarious
tu3031
badanov
sherry
ryuge
GolfBravoUSMC
Bright Pebbles
trailing wife
Gloria
Fred
Besoeker
Glenmore
Frank G
3dc
Skidmark



Better than the average link...



Rantburg was assembled from recycled algorithms in the United States of America. No trees were destroyed in the production of this weblog. We did hurt some, though. Sorry.
3.235.188.113

Help keep the Burg running! Paypal: