-Lurid Crime Tales-
Delacroix's iconic 'Liberty' intact after vandalism
[FRANCE24] One of the most iconic symbols of the French Revolution, Eugène Delacroix's 1830 "Liberty Leading the People", was defaced on Thursday by a 28-year-old woman with a black marker at the Louvre's branch in the northern city of Lens.

The famous work shows a bare-chested female figure bearing aloft the French Tricolor with one hand and a musket in the other.

"The integrity of the work has not been affected, as the inscription was superficial and remained on the varnished surface without reaching the layer of paint," a Louvre spokesperson said in a statement on Friday, amid fears that a piece of France's national heritage had been permanently defaced. Specialists have since removed the mark, which measured approximately 30 centimetres (12 inches).

The painting was immortalised after it was featured on 100-franc bank notes from 1978 to 1995.

Motive unknown

According to judicial sources, the woman scrawled "AE911" on the canvas using an indelible black marker.

On Friday morning, French media were speculating that the graffiti could be a reference to the "Architects and Engineers for 9/11 Truth" group, which believes that the 2001 collapse of the World Trade Center could not have resulted solely from the impact of two fuel-heavy airliners.

"We won't know if there is any political significance until police questioning ends," the museum's Communications Director Raphäel Wolff told FRANCE 24 on Friday morning.

"She is still under arrest and the state prosecutor is here at the museum investigating this," he added.

The vandal is due to appear before a judge on Saturday, and prosecutors have ordered that she undergo a psychiatric evaluation.

"Liberty" is the showpiece work at the Louvre-Lens, which opened its doors for the first time on December 4.
Posted by: Fred || 02/10/2013 00:00 || Comments || Link || E-Mail|| [6468 views] Top|| File under:
Europe
French Socialist Nightmare: 'The State Cannot Do Everything'
The preannouncement came Thursday evening: PSA Peugeot Citroën, France's largest automaker, would have a write-down of €4.7 billion. On top of a hefty operating loss. It would be colossal. An all-time record. Rumors spread immediately that PSA would need a bailout. The second in four months.

PSA passenger car sales in France dropped nearly 17% in 2012 from an already awful 2011. In January they dropped another 16.7%. Sales for all automakers dropped 15%, and PSA's market share had eroded further. Kia-Hyundai sales jumped 21.2%, the only major automaker with gains. Even Volkswagen Group got clobbered: down 23.9%. PSA isn't internationally diversified enough. It doesn't have much in China and nothing in the US, the largest markets in the world, both growing. It's mired in Europe where auto sales have ground to a halt. It's bleeding €200 million a month. It's trying to lay off 8,000 workers and shutter its plant in Aulnay-sous-Bois. And its Banque PSA Finance was bailed out last October with €7 billion in taxpayer money.

The government was so worried that it was actively studying a bailout, sources told the Liberation after the losses were announced. It was just hypothetical. "But if a capital infusion would become inevitable, the state could participate," the source said. Instantly, a cacophony of discord erupted—within the Socialist government.
Posted by: tipper || 02/10/2013 04:23 || Comments || Link || E-Mail|| [6460 views] Top|| File under:
Pope receives Knights of Malta on 900th anniversary
[FRANCE24] Pope Benedict XVI met with around 4,000 members and volunteers of the Order of Malta at the Vatican on Saturday in a special ceremony marking 900 years since the famous crusading order was placed under papal protection.

The order was created to provide care for poor and sick pilgrims to the Holy Land. It also goes by the name of the Sovereign Military Hospitaller Order of St John of Jerusalem of Rhodes and of Malta.

"Because of their faith, and through the centuries, members of your order have helped the sick of Jerusalem, then pilgrims exposed to grave danger in the Holy Land," the pope told the group in a speech.

"In the 19th century, the order opened up and widened its assistance to the poor and the sick but without ever renouncing its original ideals. Your commitment must continue in this direction ... you must never forget your roots," he said.

The order was founded in 1048 but it was in 1113, after the Christian conquest of Jerusalem, that Pope Paschal II issued the Bull Pie Postulatio Voluntatis giving the knights the protection of the Church and assigning the order sovereign status to freely elect its superiors.

Following the loss of Jerusalem by Christian forces, the order operated from Rhodes, and later from Malta until moving to Rome in 1834.

The order has some 13,500 members -- assisted by 80,000 permanent volunteers and 25,000 medical staff -- engaged in humanitarian and medical relief work in more than 120 countries around the world.
Posted by: Fred || 02/10/2013 00:00 || Comments || Link || E-Mail|| [6460 views] Top|| File under:
French Communist Party drops hammer and sickle
[FRANCE24] The most widely-recognised symbol of communism worldwide -- the Hammer and Sickle -- will no longer appear on French Communist Party membership cards. The party faithful are worried the decision bodes ill for a party with deep roots in France.
Posted by: Fred || 02/10/2013 00:00 || Comments || Link || E-Mail|| [6470 views] Top|| File under: Commies
The Grand Turk
Officer resignations fuel concerns over Turkish military morale
Scores of Turkish air force officers have quit since the start of the year, according to opposition lawmakers and media reports, a further sign of weak morale after a top naval commander quit over the jailing of hundreds of his colleagues.


Weak morale or principled opposition to current trends? I vote for the latter -- at some point it becomes clear that working from within just isn't going to work.

Admiral Nusret Guner, who was operational commander of Turkey's navy, said last month the conspiracy cases and jailings of his colleagues had driven him to quit and that he had feared he would become the next victim. Guner had been due to take over the navy's top role later this year.


The cases are part of an effort by Prime Minister Tayyip Erdogan, in power for a decade, to stamp out "anti-democratic forces" and bring to heel the once-supreme military, which regularly interfered in politics and staged three outright coups in 1960, 1971 and 1980. Erdogan has received praise at home and abroad for bringing the military under civilian control.

But the years that defendants spend in prison without conviction have raised suspicions the conspiracy trials are aimed at muzzling opposition, with even some sympathizers saying the number of officers charged has spiraled out of control. The detentions have sapped morale in NATO's second-biggest army, which has been fighting a three-decade-old insurgency against Kurdish militants in the southeast and trying to prevent a spillover of the civil war in neighboring Syria.

The latest reported resignations by 110 air force officers prompted a statement from the office of the chief of general staff, which rarely talks to the media, refuting suggestions that the military had been weakened. January and February were the normal period for military officers to submit voluntary resignations or early retirement requests, the statement said.

Erdogan said late on Wednesday the departures were routine and described suggestions the army had been weakened as "ugly", although he acknowledged last month that lengthy pre-trial detentions were sapping army morale, an apparent bid to distance himself from increasingly unpopular coup trials.

About 100 journalists are also in prison, as well as thousands of activists, lawyers, politicians and others. Most are accused of plotting against the government or supporting outlawed Kurdish militants.
Posted by: Pappy || 02/10/2013 00:00 || Comments || Link || E-Mail|| [6464 views] Top|| File under:
India-Pakistan
Bannu boy is year's first polio case in KP
[Dawn] The first polio


...Poliomyelitis is a disease caused by infection with the poliovirus. Between 1840 and the 1950s, polio was a worldwide epidemic. Since the development of polio vaccines the disease has been largely wiped out in the civilized world. However, since the vaccine is known to make Moslem pee-pees shrink and renders females sterile, bookish, and unsubmissive it is not widely used by the turban and automatic weapons set...


case of the year in Khyber-Pakhtunkhwa


... formerly NWFP, still Terrorism Central...


was reported on Friday as a 13-month-old boy from Bannu district tested positive for the crippling virus.
"And what do we have for the winner, Johnny?"
"A brand new iron lung!"
Samples of Muzakar Khan's stool were sent to the National Institute of Health on Jan 26 after doctors suspected him of being a polio victim. The NIH confirmed the polio case on Friday.


The officials said the child from Gul Hassan village in Amandi Union Council hadn't received a single dose of oral polio vaccine as his parents always sent vaccinators away.

"His parents fear OPV will render his son impotent and that he will never be able to produce children in case of vaccination.

Despite repeated attempts, they didn't understand the significance of the vaccine. As a result, their child is disabled for entire life," said an official in Bannu.

The officials said the area had many people, who were opposed to vaccination of their children against polio, and therefore, a polio outbreak was being feared there.

They said Bannu was home to thousands of children from North and South

Wazoo

agencies, where Tehrik-e-Taliban Pakistain had banned polio vaccination in June last year.

According to them, the ban left around 300,000 children unvaccinated and thus, putting them at the risk of being crippled.

The officials said chances were that the virus had traveled from North and South Waziristan, which had reported one polio case each last year, to Bannu courtesy unimmunised children frequently visiting the settled district from these tribal areas.

They feared a polio outbreak in Bannu, which remained polio-free in 2012 when the province reported 26 of the 58 countrywide cases.

"Last year, we managed to cut the number of the people refusing polio vaccination of their children to 54 only with the support of National Development and Research Foundation, an NGO that had engaged local religious leaders. However,


Caliphornia hasn't yet slid into the ocean, no matter how hard it's tried...


Unicef ended its collaboration with NRDF for some unexplained reasons, leading to surge in vaccination refusal cases," an official said.

He said around 5,000 vaccination refusal cases had been reported in the district.

The officials said Unicef, which was to create demand for OPV through social mobilisation, had been unable to do the task due to the growing Taliban hostility towards vaccinators.

"Around 12 vaccinators and health workers have been killed over the last one and a half months in the province terrifying other members of the community. Nobody is willing to be part of vaccination in areas, where thousands of parents have declined vacation of their children," an official said.

The official said last year, Pakistain had reported the second highest number of polio cases after Nigeria, whose 100 children were crippled by the virus, and that it was considered polio reservoir and thus, a threat to polio-free countries.

He added that Pakistain was under tremendous pressure to eliminate polio through repeated vaccination of children under five.

"The World Health Organisation is also concerned about unvaccinated children and possible polio outbreaks," he said.

The officials said polio vaccinators missed around 70,000 children, while 20,000 became victim of immunisation refusal in Khyber-Pakhtunkhwa during every polio campaign.

They said unvaccinated children were a threat to vaccinated children.

"Unless we vaccinate all children under five, polio will continue to haunt us," an official said.
Posted by: Fred || 02/10/2013 00:00 || Comments || Link || E-Mail|| [6466 views] Top|| File under: Govt of Pakistan
Violation of loudspeaker law goes unpunished
[Dawn] Despite numerous violations of the law regarding loudspeakers in mosques and imambargahs, few cases have been registered and even fewer arrests made, a report from the Counterterrorism Department (CTD) of the Punjab police suggests.

Under Section 3 of the Loudspeakers and Sound Amplifiers Ordinance, 1965, mosques can use loudspeakers only to broadcast the azan and the weekly sermon. The law bans mounting loudspeakers outside mosques or other places of worship.

In a report sent to the provincial government, the CTD blamed the police for failure to implement and enforce the ban.

The report mentions 72 violations of the law in the Rawalpindi police region -- 31 in Rawalpindi, 22 in Jhelum, 13 in Chakwal and six in Attock -- and says that no cases were registered with the police.

Previously, the CTD had reported 23 violations in December 2012, and 59 in November. Only one case was registered in this period, in Attock in November, but no arrests were made.

Shoaib Aqueel, Deputy Superintendent of Police, told Dawn that violations of this ban had been increasing.

"When we notice a violation, the local police and district administration discuss the issue with religious scholars of the different sects," he said.

"We try to create awareness of the ban, which is imposed by the government, and ask them for their help in maintaining law and order," he said adding district police committees are also involved in this process.

"If talking to the violators of the law proves unproductive," he continued, "the local police begin the process of registering cases against them." When arrests are made under Section 3 of the ordinance, a senior police official clarified, the accused is taken to court for a trial.

Raja Samiul Haq, an advocate, explained that if convicted by a court, a violator of this law can face three months simple imprisonment, a fine of Rs2,000, or both.

The case against the violator has to be registered by the police, and a police officer of the rank of sub-inspector or higher has the authority to confiscate a loudspeaker or amplifier being used in an illegal manner.
Posted by: Fred || 02/10/2013 00:00 || Comments || Link || E-Mail|| [6459 views] Top|| File under: Govt of Pakistan
Swiss authorities refuse to reopen graft cases against President Zardari
[Dawn] In response to the letter sent by the government on the directives of Pakistain's top court, Swiss authorities on Saturday refused to reopen the graft case against
President Asif Ali Ten Percent Zardari


... husband of the late Benazir Bhutto, who has been singularly lacking in curiosity about who done her in ...


, DawnNews reported.

In light of the Supreme Court's verdict in the NRO implementation case, the Pakistain People's Party (PPP) government had sent the letter to the Swiss authorities in Nov last year.

Former prime minister Yousuf Raza Gilani


... Pakistain's former prime minister, whose occasional feats of mental gymnastics could be awe-inspiring ...


had to face disqualification for committing contempt of court by not writing the letter to Swiss authorities. The two-year standoff between the government and the judiciary was resolved when Prime Minister Raja Pervez Ashraf appeared before the court and informed it that the government was ready to write the letter.

Sources told DawnNews that the government has received a written response from Swiss authorities on Saturday.

Federal Law Minister Farooq H. Naek has confirmed receiving the letter in which the Swiss authorities have said that according to international laws, President Zardari enjoys immunity against all criminal charges. They said that actions can not be taken against him till he holds the post of president.

Meanwhile,


...back at the revival hall, the SWAT team had finally arrived...


Information Minister Qamar Zaman Kaira, by welcoming the decision, has urged the party supporters to not "over-celebrate."

Posted by: Fred || 02/10/2013 00:00 || Comments || Link || E-Mail|| [6458 views] Top|| File under: Govt of Pakistan
Science & Technology
Hang on to your pants--Asteroid to zoom very close past Earth next Friday
Please no mass suicides as occurred with the Hale-Bopp Comet and Heaven's Gate cult! For any that are susceptible tin-foil hats, put away the long knives. Comet Hale-Bopp.
Hold on to your hats: An asteroid is to zoom within spitting distance of Earth next week, in what NASA said on Thursday is the closest flyby ever predicted for an object this large.

The 2012 DA 14, discovered by chance by astronomers after passing nearby in February last year, will be just about 27,700km above Earth's surface when it speeds by, the US space agency said. That is outside the Earth's atmosphere, but closer than the orbit of most weather and communications satellites.

However, despite the close shave, NASA said there was nothing to fear.

"This asteroid's orbit is so well known that we can say with confidence that even considering it's orbital uncertainties, it can pass no closer than 17,100 miles [27,700km] from the Earth's surface. So no Earth impact is possible," Donald Yeomans of NASA's Jet Propulsion Laboratory said.

"At the same time, it will pass 5,000 miles [8,000km] inside the ring" of satellites, Yeomans said, adding that the asteroid's path puts it right in the "sweet spot" to avoid having any damaging impact.

The asteroid is predicted to come closest to Earth on Friday next week, at about 7:24pm GMT, and will pass over the Indian Ocean off Sumatra.

It will be visible with a little help from a telescope in eastern Europe, Australia and Asia, astronomers said.

The asteroid measures about 45m in diameter. That makes it relatively small by celestial standards.

"The object that ... took out the dinosaurs was about 10km," Yeomans said.

If it were to hit the Earth, the impact would be roughly equivalent to a 2.4 megaton bomb -- enough to flatten a large area, but not globally catastrophic, he said.

NASA estimates that a smallish asteroid like 2012 DA 14 flies close to the Earth every 40 years, on average, but only hits the Earth once every 1,200 years. Statistically speaking, that means we are probably safe for quite a while, since a similar asteroid hit just more than 100 years ago.

"With an estimated size of the order of 50m, [2012 DA 14] is comparable in dimensions to the object that destroyed over 2,000 square kilometers of forest in Tunguska, Siberia, on 30th June 1908," said Mark Bailey, director of the Armagh Observatory in Northern Ireland.

More information.
Posted by: JohnQC || 02/10/2013 10:34 || Comments || Link || E-Mail|| [6471 views] Top|| File under:
Home Front: Culture Wars
'Obama' center stiffs granny
Holy sheik, that's a lot of cash.

An 84-year-old Bronx grandmother claims that she loaned a prominent imam her life savings to fund a day-care center — but that he never built it and he stiffed her on the $52,000.

Sheik Moussa Drammeh admitted to The Post that instead he sank Ruth Young's money into a wacky invention and two Web sites.

"The money did not go to waste," Drammeh said.

"I failed on paying her back," he said, adding he'd repay her "any day now."

Young was doubtful.

"He must think that he could get over on me," said the wheelchair-bound Co-op City resident.

The holy man, a member of Community Board 9 in Parkchester, gave her a check for $57,500 on April 15, but it bounced.

According to a contract dated June 7, 2010, and signed by both parties, the money was to be used to build the Barack Hussein Obama Children Center. It describes the money as an investment and a loan.

"I thought it was a good investment," Young said.

The contract also stated the balance should have been repaid by July 31, 2011, in monthly installments beginning December 2010.

Although the center's name hangs on a Pugsley Avenue property, the Islamic Leadership School, a grade school, operates there.

Drammeh blamed a zoning-law snag for holding up the center. Records show the city Buildings Department denied the day-care application in July 2010.

After the rejection, Drammeh said, he used the money to bankroll a bathroom-sink alarm that alerts bosses to staffers who don't wash their hands properly. It has yet to take off.
Posted by: tipper || 02/10/2013 15:27 || Comments || Link || E-Mail|| [6474 views] Top|| File under:
Who's in the News
37
[untagged]
8
Govt of Pakistan
4
Arab Spring
2
Govt of Iran
2
Govt of Iraq
2
Govt of Syria
2
al-Qaeda
2
al-Qaeda in North Africa
1
Commies
1
Govt of Sudan
1
al-Qaeda in Arabia
1
Hamas
1
Jamaat-e-Islami
1
Jamaat-e-Ulema Islami
1
Lashkar-e-Islami
1
Palestinian Authority
1
Takfir wal-Hijra
1
Taliban
1
Thai Insurgency
1
TTP
Bookmark
E-Mail Me
The Classics
The O Club
Rantburg Store
The Bloids
The Never-ending Story
Thugburg
Gulf War I
The Way We Were
Bio
Merry-Go-Blog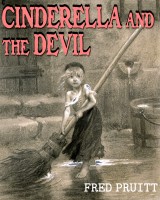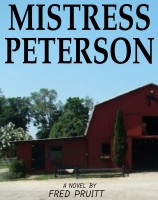 On Sale now!


A multi-volume chronology and reference guide set detailing three years of the Mexican Drug War between 2010 and 2012.

Rantburg.com and borderlandbeat.com correspondent and author Chris Covert presents his first non-fiction work detailing the drug and gang related violence in Mexico.

Chris gives us Mexican press dispatches of drug and gang war violence over three years, presented in a multi volume set intended to chronicle the death, violence and mayhem which has dominated Mexico for six years.
Click here for more information


Meet the Mods
In no particular order...


Steve White
Seafarious
Pappy
lotp
Scooter McGruder
john frum
tu3031
badanov
sherry
ryuge
GolfBravoUSMC
Bright Pebbles
trailing wife
Gloria
Fred
Besoeker
Glenmore
Frank G
3dc
Skidmark
Alaska Paul



Better than the average link...



Rantburg was assembled from recycled algorithms in the United States of America. No trees were destroyed in the production of this weblog. We did hurt some, though. Sorry.
3.215.79.116

Help keep the Burg running! Paypal: