Today's Idiot
LAUDERDALE-BY-THE-SEA, FL -- Police in Florida said they

jugged

a man accused of stealing wallets from women's purses, leaving his own wallet and ID behind at the scene.


Oops.


The Lauderdale-by-the-Sea police report said Stephen Maxwell, 47,

made off with

wallets from women's purses at bars and restaurants on several occasions starting Nov. 29 and his spree continued until Saturday, when a woman interrupted him while he was digging through her purse and he

made like a Berkeley professor and left

, leaving his own wallet behind, the South Florida Sun Sentinel reported Tuesday.

"The ID card had the name and photograph of Stephen Maxwell on it," Judge John "Jay" Hurley said Monday, reading aloud from the arrest report.


...between attempts to suppress laughter, I'd guess.


"[Detectives] also looked at the closed circuit TV [recording], which showed you allegedly reaching into her purse and leaving your wallet on the bar," Hurley told Maxwell.


"You're busted, beauzeau."


Police said Maxwell, who Hurley ordered to be held without bail, used the cash and credit cards from his thefts for items including cigarettes, alcohol and mobile phone cards. He also used pilfered funds to make $1 donations to the American Diabetes Association on at least three occasions, investigators said.

Something his appointed legal counsel is sure to bring up.
Posted by: Korora || 02/14/2013 00:00 || Comments || Link || E-Mail|| [404 views] Top|| File under:
Europol, Spanish Police Bust Global Cybercrime Ring
[An Nahar] Spanish police and Europol, the European Union's police coordination agency, have busted a global cybercrime operation that infected millions of computers, a source in the investigation told Agence France Presse.

The network used malicious software to block computers and send a message claiming to be from police demanding the user pay a fine for allegedly accessing child pornography sites, the source said.

The ring operated several small cells around the world and was able to collect large amounts of money with the scheme, the source said.

"One of these cells earned over one million euros," around $1.3 million, the source said.

Several people were arrested but the final number could not yet be revealed because the operation remained open.

Europol director Rob Wainwright and Spain's secretary of state for security, Francisco Martinez, were due to give further details at a press conference later on Tuesday in Madrid.

Last month Europol opened a new cybercrime unit at its headquarters in The Hague aimed at fighting online offenses such as bank fraud and peddling images of the sexual abuse of minors.

Posted by: Fred || 02/14/2013 00:00 || Comments || Link || E-Mail|| [315 views] Top|| File under:
Pregnant Nollywood actress beaten to death by lover
"Nollywood"? Who knew?


[Osun Defender] Upcoming Yoruba actress, Silifa Ladeji also known as Silifonia, has bled to death after her lover severally physically assaulted her during a misunderstanding which led to her death on Wednesday.


A "misunderstanding?"


A friend of the actress, said that Silifonia who was heavily pregnant before her sudden demise had been a victim of battery and assault in the hands of her lover.


Kinda by definition if he beat her to death.


The suspect is currently at large, while the corpse of Silifonia has been deposited at an undisclosed mortuary.
"Dr. Quincy, to the white courtesy phone!"

Happy St. Valentine's Day.
Posted by: Fred || 02/14/2013 00:00 || Comments || Link || E-Mail|| [368 views] Top|| File under:
Gen. Allen 'pushed out' for top NATO post by White House
USMC Army General John Allen is planning to retire rather than be re-nominated for the powerful post of NATO supreme allied commander-Europe, after White House officials forced him under the bus, a source familiar with the discussions told Fox News on Wednesday.

The source told Fox that Allen was leery of getting into a confirmation battle that would dig into the embarrassing issue of his 30,000 +/- emails with Tampa socialite Jill Kelley, but the real reason was the White House military chistka –"cleansing".

"He's out like the rest," the source said. "I know he is retiring. He was pushed out of the door."

The official Pentagon cover story is expected soon.

The source also said White House officials are optimistic that after a contentious battle, former Nebraska Republican Sen. Chuck Hagel will be confirmed shortly as defense secretary, and he can help pick a new person for the post.

Previously, the White House was thought to be keeping the nomination open while Allen mulled whether to seek the post.

Outgoing Defense Secretary Leon Panetta said earlier in the day that he told Allen on Tuesday that Allen needs to take time to decide what is best for him and his family.

Panetta also said the administration has "tremendous confidence" in Allen.

President Obama's first nomination of Allen expired amid an investigation of the emails between Allen and Kelly, who was connected to a scandal involving then-CIA Director Gen. David Petraeus. Allen was cleared in the investigation. But the White House purportedly had to re-nominate Allen for the post.

Fox News' Justin Fishel, who was obviously never a Marine, contributed to this report.

Posted by: Slomong Snemp8541 || 02/14/2013 08:02 || Comments || Link || E-Mail|| [392 views] Top|| File under:
Indonesian Muslims discouraged from observing Valentine's Day
[Xinhua] Indonesian Council of Ulema (MUI) warned Muslims not to celebrate Valentine's Day here Wednesday, saying it's not in accordance with Islamic values.

MUI's Chairman Umaar Shinhab told Indonesia's news portal Tempo.co that it's forbidden for Muslims to observe the "day of love" which falls on February 14 as the celebration involves religious ritual and is prone to lead to "free sex". "Love can be expressed or shown any time without bounded by a certain day," Shinhab said, adding that the young should follow the right religious teachings so as not to be affected by deviant culture.

The deputy mayor of Depok has appealed Tuesday residents, especially younger people not to celebrate Valentine's Day on Thursday.

In recent years, it has become customary for MUI, the highest Islamic authority in the world's most populous Muslim-majority country, to issue edicts resisting Valentine's Day celebration.

Edicts issued by the MUI are generally considered as a form of public guidance and carry no legal authority.
Posted by: Fred || 02/14/2013 00:00 || Comments || Link || E-Mail|| [352 views] Top|| File under:
Africa North
Tunisia's Ennahda Calls for pro-Islamist Rally Saturday
[An Nahar] Tunisia's ruling Ennahda party has called on supporters to rally Saturday and back its "legitimacy" even as the prime minister, who belongs to the Islamist party, scrambles to form a new government of technocrats.

"Supporters of Ennahda must defend their revolution and the interests of the people," Mohamed Akrout, an Ennahda deputy chief, said on in a video posted Wednesday on the party's Facebook page.

Akrout said the rally would be held between 1230-1500 GMT on Saturday but did not identify the venue.

Pro-Islamist Facebook users expect the demonstration to take place on Habib Bourguiba Avenue in central Tunis, cradle of the 2011 revolution that ousted autocratic president Zine El Abidine Ben Ali.

The rally was aimed at "bolstering the legitimacy and realize the goals of the revolution," said in the video.

The call comes after Prime Minister Hamadi Jebali warned of chaos in Tunisia and threatened to quit unless he can form a new government of technocrats -- despite stiff opposition from Ennahda.

Posted by: Fred || 02/14/2013 00:00 || Comments || Link || E-Mail|| [317 views] Top|| File under: Arab Spring
Caribbean-Latin America
Two hundred people killed in Caracas so far in February
[ELUNIVERSAL] The number of people killed and taken to the morgue of the National Coordination of Forensic Sciences in Caracas, Venezuela, hit 200 so far in February.

Last weekend, 38 people were reported killed. One of the casualties was identified as José Colón (48). His body was taken to the morgue in Caracas.

The victim's relatives informed that Colón was in his apartment on Sunday afternoon, in Petare, northeast Caracas, when someone rang the doorbell. As soon as Colón opened the door, he was repeatedly shot.

The medical team assisting him asserted that the man had died on his way to the hospital.

No one else was killed or injured. Colón's wife and two daughters were visiting a relative when the murder took place.

The victim was a social worker at the Mayor's Office of Sucre Municipality, northeast Caracas.
Posted by: Fred || 02/14/2013 00:00 || Comments || Link || E-Mail|| [332 views] Top|| File under:
Caucasus/Russia/Central Asia
French Staff Evacuated from Chernobyl Nuclear Plant
[An Nahar] French construction firms Vinci and Bouygues said Wednesday they had evacuated as a precaution around 80 employees from the Chernobyl nuclear power plant in Ukraine after a section of the roof collapsed.
Mon Dieu! What is that thing?"
"It looks like... like... a thing! An ugly thing."
"Sacred Blue, Jean-Pierre! If that thing stands up..."
"It's standing up!"
"The roof!"
"Run!"
The two companies are working on constructing the sarcophagus structure covering the reactor that exploded in 1986 in the world's worst nuclear disaster.
Posted by: Fred || 02/14/2013 00:00 || Comments || Link || E-Mail|| [318 views] Top|| File under:
India-Pakistan
SC's decision political, not constitutional: Qadri
[Dawn] Soon after the Supreme Court on Wednesday threw out Tahirul Qadri's petition against the Election Commission on Wednesday, the Tehrik-e-Minhajul Koran (TMQ) chief accused the decision of being political rather than constitutional.

Qadri had filed a petition in the apex court calling for the reconstitution of the ECP due to procedural flaws in the appointments of the chief election commissioner and four ECP members. After grilling Qadri for two days on his dual nationality, the SC finally dismissed Qadri's petition after deciding that he could not convince the bench on his eligibility to file the case.

Speaking to

news hound

s outside the SC premises following the hearing, a visibly annoyed Qadri said that the bench did not even hear his plea.

He accused the court of insulting him by calling him a foreigner. "Hundreds of thousands of Paks residing abroad remitting money back home makes up for people's salaries here," he said.

Posted by: Fred || 02/14/2013 00:00 || Comments || Link || E-Mail|| [316 views] Top|| File under: Govt of Pakistan
Sindh Assembly passes free education bill
[Dawn] The provincial assembly in Sindh on Wednesday unanimously passed a government bill for provision of free and compulsory education to all children aged from five to 16 in the province.

Sindh Education Minister Pir Mazharul Haq, under the supplementary order of the day, introduced the Right of Children to Free and Compulsory Education Bill 2013, which was unanimously passed into the law.

The bill is for providing free and compulsory education to all children of age five to sixteen on state expense in the province.

Members belonging to treasury and opposition benches spoke on the bill and termed it a landmark legislation of the incumbent assembly.

Pir Mazharul Haq said under the bill, private schools will be bound to provide free education to 20 per cent students of the class strength. He said private schools, which are not getting any benefits from the government, will also be bound to enroll five per cent students for free education.

The minister said Sindh is the first province of the country that has passed the law for provision of free and compulsory education. He hoped that other provinces would follow the example set by Sindh.

Meanwhile,


...back at the saloon, Butch got the bill for the damage caused by the fist fight, the mirror broken in the shootout, and drinks for everyone......


on provincial Law Minister Ayaz Soomro's request, Sindh Arms Bill 2013 and Hyderabad Institute of Arts and Technology Bill 2013 were postponed.

The house was adjourned till Thursday.

Posted by: Fred || 02/14/2013 00:00 || Comments || Link || E-Mail|| [289 views] Top|| File under: Govt of Pakistan
SC discards Qadri's petition challenging ECP reconstitution
[Dawn] The Supreme Court on Wednesday discarded the petition filed by Tehrik-e-Minhajul Koran (TMQ) chief, Dr Tahirul Qadri, seeking reconstitution of the Election Commission of Pakistain (ECP), DawnNews reported.

The court said Qadri had failed to convince the bench over his petition and the intentions behind filing it.

The court ruled that Qadri had failed to show that the question that he was raising came under the ambit of Article 184(3) of the Constitution.

The bench also hinted at initiating contempt proceedings against the TMQ chief but Chief Justice Iftikhar Muhammad Chaudhry advised the court to exercise restraint in the matter.

A three-judge bench of the apex court, headed by Chief Justice Iftikhar, heard the petition.

Earlier during the hearing, the court had asked the TMQ chief as to how his fundamental rights had been violated with the current makeup of the commission.

In his remarks, the chief justice had said a number of political parties were not part of the current parliament but they had not expressed any reservations on the ECP's constitution.

The chief justice had also inquired as to how the TMQ chief had suddenly returned from Canada to question the commission's organization, adding that Qadri would have to convince the bench over his sincerity in the matter.

The bench had moreover questioned Qadri as to how his fundamental rights had been violated with the current makeup of the ECP.

The bench had questioned the petitioner as to when he was elected as a member of the National Assembly, responding to which Qadri had said he was elected as a representative from NA-127 in 2002.

The court had also asked the TMQ chief as to when he acquired Canadian citizenship and the chief justice had later remarked that Qadri did not identify himself as a Pak when abroad.

Responding to which, Qadri had said he believed that he was being tried for being a dual national and that his loyalty to Pakistain was being questioned.

Also during the hearing, Qadri had waved a photo of the oath-taking ceremony of the chief justice from former military ruler
Pervez Perv Musharraf


... former dictator of Pakistain, who was less dictatorial and corrupt than any Pak civilian government to date ...


. In response to which, the bench had barred the TMQ chief from continuing his arguments.

A series of dialogues had been exchanged between the bench and Qadri and the chief justice had said the

holy man

had ridiculed the court, adding that the petitioner's intentions appeared to be malafide.

Moreover, Attorney General Irfan Qadir had argued that Qadri satisfied the requirements in terms of locus standi, adding that the petitioner's intentions could not be questioned in the absence of evidence to support the claim of insincerity.

An argument had also ensued between the attorney general and the chief justice over whether Qadri's plea to reconstitute the election commission months prior to the upcoming polls could be considered as sincere.

Earlier on Tuesday, the issue of locus standi (right to appear) was discussed by the apex court.

Qadri had apparently failed to establish that he had the right to knock at the doors of the Supreme Court and seek the ECP's reconstitution.

"Dr Sahib our anxiety is that you are not an ordinary individual but a jurist, a scholar, rather Sheikhul Islam, and deliver lectures in over 90 countries to bring people to the folds of Islam, but you are showing allegiance not only to Queen Elizabeth but also her successors," Chief Justice Iftikhar had said on Tuesday.

"This petition of yours asks us to think over these issues," the chief justice had stated and had repeatedly asked how Qadri could attack a constitutional institution by approaching another institution when in a third country he was not a Pak.

Posted by: Fred || 02/14/2013 00:00 || Comments || Link || E-Mail|| [308 views] Top|| File under: Govt of Pakistan
Measles deaths: Health minister seeks to evade responsibility
[Dawn] Sindh Health Minister Dr Sagheer Ahmed on Tuesday sought to deflect criticism of the health ministry's handling of measles outbreak that caused hundreds of deaths over the past couple of months by blaming misreporting of the toll and citing other reasons such as malnutrition, pneumonia and diarrhea for it.

The minister also called for supervision of private bodies and non-governmental organisations associated with vaccination activities.

Since its outbreak, measles deaths were no more than 219, including 138 deaths of children, by Feb 12 in eight badly hit districts of upper Sindh, asserted Dr Ahmed while responding to the criticism the ministry drew over measles deaths during the assembly session.

In December when the disease broke out there were 93 deaths in Sukkur, Khairpur, Larkana, Kambar-Shahdadkot, Shikarpur, Jacobabad, Ghotki and Kashmore districts, followed by 36 in January and nine deaths were reported this month, he said, adding that a total of 81 deaths were recorded in Karachi, Thatta , Badin, Sanghar and Dadu districts.

"These figures were not from my department but collected from the relief and revenue departments and DEWS, WHO wing of disease early warning response system," he said. The minister claimed that the falling rate of death figures was the outcome of expeditious efforts to vaccinate children against the disease, measures taken for creating awareness, precaution and routine immunisation.

However, he said, the team he was given was not of his choice. If the team was not prepared to work, it was difficult to go along and he had to remove some of the EDOs, DHOs and supervisors for the purpose, Dr Ahmad said.

Referring to the speeches earlier delivered in the house, the minister said that exaggerated figures and misreporting of deaths from vaccination were not going to help in any way.

He said that deaths of children were caused not only by measles but also by malnutrition, pneumonia and diarrhoa.

He also tried to justify the role of his department in controlling the disease when he said the vaccine being used for routine immunization to children were the same as being used to check measles provided by the donor countries, Unicef and WHO.

He added that measles were not restricted to Sindh but Punjab, Balochistan and Pakhtunkhwa also remained in its grip.

Posted by: Fred || 02/14/2013 00:00 || Comments || Link || E-Mail|| [309 views] Top|| File under: Govt of Pakistan
'Parts of Sindh, KP transmitting polio virus'
[Dawn] The Prime Minister's Polio Monitoring and Coordination Cell, the World Health Organization and Unicef have confirmed that parts of Khyber-Pakhtunkhwa,


... formerly NWFP, still Terrorism Central...


Bloody Karachi's


...formerly the capital of Pakistain, now merely its most important port and financial center. It is among the largest cities in the world, with a population of 18 million, most of whom hate each other and many of whom are armed and dangerous...


Gadap Town and Hyderabad are transmitting polio
Continued on Page 49
Posted by: Fred || 02/14/2013 00:00 || Comments || Link || E-Mail|| [329 views] Top|| File under: Govt of Pakistan
Former Maldivian president seeks asylum in Indian High Commission
[Xinhua] Former Maldivian President Mohammed Nasheed on Wednesday sought refuge at the Indian High Commission in Maldives following summons issued by a local court to produce him over a case.

Nasheed's party, the Maldives Democratic Party (MDP) said that the party will have an urgent meeting later in the evening following the latest developments.

Presidential Spokesperson Imad Masood told Xinhua that summons were issued after Nasheed defied a court order to be present in court and the court in return issued an order to the police to produce him.

However,


those who apply themselves too closely to little things often become incapable of great things...


Nasheed's political party, the MDP, has strongly condemned the arrest warrant and reiterated its belief that the arrest warrant and the charges against him are politically motivated.

"The MDP calls on the international community to remain vigilant and immediately intervene to ensure a free and fair trial for Nasheed," his party said on Wednesday.

The MDP further said that the second hearing of the case was scheduled on Feb. 10 while Nasheed was on a visit to India and was unable to return to Male' due to a medical emergency.

However Nasheed's lawyers had informed the court in writing as stated in the court's regulations, the party said.

Nasheed stepped down as president in February last year amidst violent protests over some of the decisions he had taken while in power.

Nasheed subsequently claimed that he was forced to step down in order for the current President Mohamed Waheed Hassan to take office.

Posted by: Fred || 02/14/2013 00:00 || Comments || Link || E-Mail|| [323 views] Top|| File under:
Southeast Asia
Ethnic splinter armed group returns to gov't legal fold in Myanmar
[Xinhua] A ten-member splinter group of Mon Peace Defence has returned to government's legal fold in Myanmar, official media New Light of Myanmar reported Wednesday.


Ethnic Burmans make up about two thirds of the population of Burma. Next come the Shans, who're linguistic and blood relatives of the Thais and Laos, at about ten percent. Karens and Kachins are about six percent. The Mons are linguistically related to the Khmers of Cambodia -- the language group is called Mon-Khmer. They're about two percent of the population now, though in days of old they held sway in a crescent from present-day Cambodia into northern Burma. Burmans are Sino-Tibetan, while the Mons and Khmers, if I remember correctly, are Malayo-Polynesian. The Shans, Thais, and Laos show up around 900-1000 AD. Other than fighting among themselves, the Thais primarily fought their wars with the Burmese, the Laos with the Viets. One of the Lao-Viet wars was over a beautifully enameled box of elephant crap.


Two members with the ranks of major and lieutenant from Mon Peace Defence "exchanged arms for peace" in the area of at Laynyar Village in Pyigyimandaing sub-township of Taninthayi Region over the past three days.

On Wednesday, another eight-member group led by Soe Myint with the rank of major also joined them.

Those ten members who returned to legal fold brought along with 12 guns and 1,207 rounds of ammunition.

So far since the president's peace offer was extended in August 2011, a total of 10 armed groups out of 11 have respectively signed preliminary peace agreements with the government at state or central level.

The resumption of talks between the government and the KIO resumed in the earlier February after the government announced unilateral ceasefire with KIA on Jan. 18 to prepare for a political dialogue.
Posted by: Fred || 02/14/2013 00:00 || Comments || Link || E-Mail|| [309 views] Top|| File under:
Who's in the News
36
[untagged]
8
Govt of Syria
7
Govt of Pakistan
4
Arab Spring
2
TTP
2
Govt of Iran
1
al-Nusra
1
al-Qaeda in North Africa
1
al-Qaeda in Arabia
1
Hezbollah
1
Commies
Bookmark
E-Mail Me
The Classics
The O Club
Rantburg Store
The Bloids
The Never-ending Story
Thugburg
Gulf War I
The Way We Were
Bio
Merry-Go-Blog
Hair Through the Ages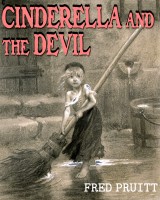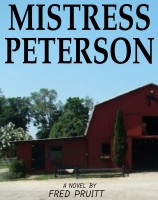 On Sale now!


A multi-volume chronology and reference guide set detailing three years of the Mexican Drug War between 2010 and 2012.

Rantburg.com and borderlandbeat.com correspondent and author Chris Covert presents his first non-fiction work detailing the drug and gang related violence in Mexico.

Chris gives us Mexican press dispatches of drug and gang war violence over three years, presented in a multi volume set intended to chronicle the death, violence and mayhem which has dominated Mexico for six years.
Click here for more information


Meet the Mods
In no particular order...


Steve White
Seafarious
Pappy
lotp
Scooter McGruder
john frum
tu3031
badanov
sherry
ryuge
GolfBravoUSMC
Bright Pebbles
trailing wife
Gloria
Fred
Besoeker
Glenmore
Frank G
3dc
Skidmark
Alaska Paul



Better than the average link...



Rantburg was assembled from recycled algorithms in the United States of America. No trees were destroyed in the production of this weblog. We did hurt some, though. Sorry.
18.207.106.142