-Lurid Crime Tales-
Tragedy In Kaduna, As Wife Sets Senator's Aide Ablaze
[Guardian Ng] TRAGEDY struck Friday in Kaduna following the murder of a legislative aide to a National Assembly member, representing Kaduna Central Senatorial District, Mallam Mohammed Ibrahim Matazu by his wife.

Matazu, who was set ablaze by his wife, died at the Ahmadu Bello Teaching Hospital (ABUTH), Shika.

The deceased, an aide to Senator Mohammed Saleh, was said to be preparing to travel to Kaduna to represent his boss at a function organized by the Nigerian National Petroleum Corporation (NNPC) when his second wife sprayed him with petrol and set him ablaze at his residence in Gwarinpa, Abuja.

His death threw several people in Kaduna metropolis into mourning. Matazu was a former staff of the Federal Radio Corporation (FRCN) and Nagata Radio.

According to the deceased's younger brother, Alhaji Magaji Ibrahim, neighbours confirmed the incident, saying they were the ones that called the police to arrest the Matazu's wife.

"It happened in Gwarinpa, Abuja. He was later rushed to Zone 3, Wuse hospital. But according to the doctor's report, 77 percent of his body was severely burnt. He later died at Ahmadu Bello Teaching Hospital (ABUTH), Shika, Zaria."

Narrating the ordeal that befell Mallam Mutazu, Alhaji Ibrahim said, Mutazu's offence, according to the wife, seem to be due to his penchant for "over-staying with the first wife in Kaduna."


This, my dears, is why monogamy is a much better idea for the husband than polygamy, despite all the stories of sexy harem girls in see-through pantaloons.

"But my brother was always in Kaduna because of the assignment the Senator gave him to do, that is, digging of boreholes. So he used to spend 10 days before going back to Abuja. He was going round the seven local governments to supervise the boreholes being sunk by the Senator.
Posted by: Fred || 02/16/2013 00:00 || Comments || Link || E-Mail|| [6499 views] Top|| File under:
Africa North
Egypt moves to restrict sale of alcohol
[ETURBONEWS] This week the government -- led by Mohamed Morsi of the Freedom and Justice Party, which has strong links to the Islamist

Moslem Brüderbund

-- said it will no longer issue licenses to sell alcohol in some urban areas, including newly-built "satellite cities" on the outskirts of major population centres.


No worries -- it's a couple more steps before the ghetto walls are built.

Announcing the move, Nabil Abbas, vice-president of the New Urban Communities Authority, said: "We cannot allow stores spreading debauchery in our society."

Although the ban is unlikely to affect any key holiday destinations -- particularly Red Sea resorts such as Sharm El Sheikh -- it has raised fears that growing conservatism could soon affect those travellers wishing to visit the country and enjoy a drink. One Cairo-based news website described the move as "the end of alcohol in Egypt".

But Peter Lilley, executive director of the Middle East and North Africa Travel Association, which promotes the region, argued that "financial realities" would discourage the Egyptian government from restricting the sale of alcohol further.

"Egypt is very volatile so it's impossible to give cast-iron guarantees, but tourism is absolutely vital to the country's economy," he said. "Even those in government who dislike some of the 'negative' aspects of tourism which offend

Mohammedan

s -- such as alcohol -- know it would be madness to effectively close the door to tourists.
Posted by: Fred || 02/16/2013 00:00 || Comments || Link || E-Mail|| [6487 views] Top|| File under: Arab Spring
Mali Slavery Problem Persists After French Invasion
[USA Today] The insurgents who have fled from invading French troops in Mali have been taking with them some of their most important possessions -- slaves.

The Tuareg tribes that overran Mali's military with the help of Arab extremist groups aligned with al-Qaeda have long held slaves and many of the captives are from families that have been enslaved for generations.

Though slavery was outlawed in 1960, Mali is one of the countries in the world where the practice of human servitude flourishes, with as many as 200,000 Bella ("slave" in the Tuareg language) living a life of hereditary enslavement.
Posted by: trailing wife || 02/16/2013 00:00 || Comments || Link || E-Mail|| [6496 views] Top|| File under:
Caucasus/Russia/Central Asia
Russian meteor hit with force of 30 Hiroshima bombs
The meteor that streaked across the skies over Russia in a blinding fireball on Friday exploded with a force about 30 times greater than the Hiroshima bomb, NASA scientists have said.

The 55-foot rock, said by Nasa to have a mass of 10,000 tonnes, plunged to Earth in the Urals region on Friday morning, causing shockwaves that injured 1,200 people and damaged thousands of homes in an event unprecedented in modern times.


In recent decades, at any rate. The Tunguska meteor was in 1908, which counts as modern times, even if they were Edwardian.

Nasa estimated that the energy released by the meteor's impact with the atmosphere was 500 kilotonnes, around 30 times the force of the nuclear bomb dropped on Hiroshima in 1945. It entered the atmosphere and broke up at an altitude of around 32 miles, causing a shockwave that blew out windows and set of car alarms in Chelyabinsk two and a half minutes later.

Divers were this morning searching the Chelyabinsk region's frozen Lake Chebarkul for a fragment of the meteorite. No fragments have been found in the region so far - despite some 20,000 rescuers and recovery workers being dispatched to help the hundreds of people injured.

An army of glaziers were also being transported to Chelyabinsk to urgently repair the thousands of broken windows in homes as night time temperatures fall below -15C.

Scientists from Nasa, the US space agency, estimated that the amount of energy released from impact with the atmosphere was about 30 times greater than the nuclear bomb dropped on the Japanese city of Hiroshima during World War II.
Posted by: tipper || 02/16/2013 10:55 || Comments || Link || E-Mail|| [6521 views] Top|| File under:
Economy
Tenaris announces $1.5B pipe plant in Matagorda County
[FUELFIX] An international manufacturing company with operations around the globe said Friday it will build a $1.5 billion plant in Matagorda County to produce piping to be used in shale drilling operations throughout the United States.

Germán Curá, president of North American operations for Tenaris, said the company was convinced by the incentives offered by Gov. Rick Perry and local economic development officials — including a $6 million grant from Perry's Texas Enterprise Fund — and by the workforce and infrastructure in Matagorda County, about 90 miles southeast of Houston.

The plant will be a boost to the Matagorda County economy, where unemployment routinely tops the state average and was 9.4 percent in December, according to preliminary figures from the Bureau of Labor Statistics.

The announcement Friday morning drew Perry and an auditorium filled with local politicians and economic development officials, who stood to applaud Curá's promise to open an office in Bay City Monday morning.

The plant will have an annual production capacity of 600,000 tons of seamless pipe used in drilling, producing or transporting gas and oil.

It is expected to be completed in 2016 and will employ 600 people, with an average annual salary of $66,000, according to the company.

The county's proximity to the bustling Eagle Ford Shale was a plus, Curá said.
"It is one of the most promising fields in the industry. The Eagle Ford has a lot to produce."

But pipe milled in Bay City will also be used in the Bakken, the Marcellus and in shale plays across the country, he said, making the new plant a complement to Tenaris operations already in place in the United States.
Posted by: Fred || 02/16/2013 00:00 || Comments || Link || E-Mail|| [6470 views] Top|| File under:
Great White North
Canada to unveil religious freedom office next week
Canadian Prime Minister Stephen Harper will unveil the government's Office of Religious Freedom and name Canada's first religious freedom ambassador at a Toronto-area Ahmadiyya Muslim community center on Tuesday. The announcement will fulfil a two-year-old pledge that has generated its fair share of controversy since it was first proposed during the 2011 federal election.

The government has pointed to a growing body of information linking religious freedom with democratic rights and societal well-being to justify making the safeguarding of religious minorities abroad an important tenet of Canadian foreign policy. But critics have worried about the government picking and choosing which religions the $20-million office defends, and using the institution as a tool for domestic political advantage.

The fact the office has taken so long to take shape, and that the details remain largely unknown, provides some reason to temper expectations. Gerald Filson of the Baha'i Community of Canada said, "We will have to see what happens with the office and what the mandate is. We haven't seen the mandate and we don't know who the ambassador is."

The ambassador's identity could indicate how the Harper government sees the office functioning, which may explain reports it had a hard time finding someone to take the position. Filson said, "It's probably a difficult appointment, a delicate appointment. Anything to do with religion is delicate. It's a very tough appointment."

Similarly, it remains unclear exactly what the office will do, or how it will fit into Canada's dealings with the rest of the world. Kathryn White, executive director of the United Nations Association of Canada said, "The potential (for the office) is great. But there remain lots of potential pitfalls in terms of how the office actually conducts its mandate."

The Conservative government plans to spend $5 million a year on the initiative over the next four years. Documents show $500,000 will go to the office; where the rest will go is unclear.
Posted by: ryuge || 02/16/2013 00:00 || Comments || Link || E-Mail|| [6491 views] Top|| File under:
Home Front: WoT
Bear Bombers Over Guam
Plus a long discussion on Guam's importance to our Pacific plan...

Two Russian nuclear-armed bombers circled the western Pacific island of Guam this week in the latest sign of Moscow's growing strategic assertiveness toward the United States. The Russian Tu-95 Bear-H strategic bombers were equipped with nuclear-tipped cruise missiles and were followed by U.S. jets as they circumnavigated Guam on Feb. 12 local time—hours before President Barack Obama's state of the union address.

Air Force Capt. Kim Bender, a spokeswoman for the Pacific Air Force in Hawaii, confirmed the incident to the Washington Free Beacon and said Air Force F-15 jets based on Andersen Air Force Base, Guam, "scrambled and responded to the aircraft."

"The Tu-95s were intercepted and left the area in a northbound direction. No further actions occurred," she said. Bender said no other details would be released "for operational security reasons."

The bomber incident was considered highly unusual. Russian strategic bombers are not known to have conducted such operations in the past into the south Pacific from bomber bases in the Russian Far East, which is thousands of miles away and over water.

John Bolton, former U.N. ambassador and former State Department international security undersecretary, said the Russian bomber flights appear to be part of an increasingly threatening strategic posture in response to Obama administration anti-nuclear policies.

"Every day brings new evidence that Obama's ideological obsession with dismantling our nuclear deterrent is dangerous," Bolton said. "Our national security is in danger of slipping off the national agenda even as the threats grow."

Defense officials said the bombers tracked over Guam were likely equipped with six Kh-55 or Kh-55SM cruise missiles that can hit targets up to 1,800 miles away with either a high-explosive warhead or a 200-kiloton nuclear warhead.

The F-15s that intercepted the bombers were based at Kadena Air Base, Japan, and were deployed to Guam for the ongoing annual Exercise Guahan Shield 2013.

Two U.S. B-2 strategic bombers were deployed to Guam in late January and last fall advanced F-22 fighter bombers were temporarily stationed on the island. Three nuclear-powered attack submarines and the Global Hawk long-range drone also are based in Guam.

About 200 Marines currently are training on the island. Earlier news reports stated that Japanese and Australian military jets joined U.S. jets in the Guam exercises.

Guam is one of the key strategic U.S. military bases under the Obama administration's new "pivot" to Asia policy. As a result, it is a target of China and North Korea. Both have missiles capable of hitting the island, located about 1,700 miles east of the Philippines in the Mariana island chain. This week's bomber flights are a sign the Russians are targeting the island as well, one defense official said.

Guam also plays a key role in the Pentagon's semi-secret strategy called the Air-Sea Battle Concept designed to counter what the Pentagon calls China's anti-access and area denial weapons—precision guided missiles, submarines, anti-satellite weapons, and other special warfighting capabilities designed to prevent the U.S. military from defending allies or keeping sea lanes open in the region.

Defense officials said the Russian bomber flights appeared to be a strategic message from Moscow timed to the president's state of the union speech.

"They were sending a message to Washington during the state of the union speech," one official said.

"It shows that the Russians, like the Chinese, are not just going to sit idly by and watch the United States 'pivot' or 'rebalance' its forces toward Asia," said former State Department security official Mark Groombridge.

"One could argue the Russians were poking a bit of fun at the Obama Administration, seeing how they flew these long-range bombers close to Guam on the same day as the state of the union address," he said.

"But the broader implications are more profound," said Groombridge, now with the private strategic intelligence firm LIGNET. "The Russians are clearly sending a signal that they consider the Pacific an area of vital national strategic interest and that they still have at least some power projection capabilities to counterbalance against any possible increase in U.S. military assets in the region."

The Russian air incursion around Guam was the third threatening strategic bomber incident since June. On July 4th, two Bear H's operated at the closest point to the United States that a Russian bomber has flown since the Soviet Union routinely conducted such flights.

The July bomber flights near California followed an earlier incident in June when two Bear H's ran up against the air defense zone near Alaska as part of large-scale strategic exercises that Moscow said involved simulated attacks on U.S. missile defense bases. The Pentagon operates missile defense bases in Alaska and California. Those flights triggered the scrambling of U.S. and Canadian interceptor jets as well.

The bomber flights near Alaska violated a provision of the 2010 New START arms treaty that requires advance notification of exercises involving strategic nuclear bombers.

Military spokesmen sought to play down the June and July incidents as non-threatening, apparently reflecting the Obama administration's conciliatory "reset" policy toward Russia that seeks better relations by tamping down criticism of Moscow, despite growing anti-U.S. sentiments and policies from the regime of Russian President Vladimir Putin.

The latest Russian nuclear saber rattling through bomber flights comes as the Obama administration is planning a new round of strategic arms reduction talks with Russia. State Department arms official Rose Gottemoeller was recently in Moscow for arms discussions.

The president was expected to announce plans to cut U.S. nuclear forces by an additional one-third in a new round of arms reduction efforts with Moscow. However, the president did not announce the plans and said only during his state of the union speech that he plans further arms cuts.

"Building Guam as a strategic hub has played a critical role in balancing U.S. security interests in responding to and cooperating with China as well as in shaping China's perceptions and conduct," wrote Government Accountability Office analyst Shirley A. Kan in a September 2012 report.

"Since 2000, the U.S. military has been building up forward-deployed forces on the westernmost U.S. territory of Guam to increase U.S. presence, deterrence, and power projection for potential responses to crises and disasters, counterterrorism, and contingencies in support of South Korea, Japan, the Philippines, Taiwan, or elsewhere in Asia."
Posted by: Steve White || 02/16/2013 00:00 || Comments || Link || E-Mail|| [6485 views] Top|| File under:
Israel-Palestine-Jordan
Palestinians, Israeli soldiers clash at protest held in support of detainee on hunger strike
JERUSALEM -- Palestinians clashed with Israeli soldiers on Friday at several demonstrations in the West Bank held to support a prisoner observing an intermittent hunger strike to protest his incarceration.

The Israeli military said about 500 Palestinians threw rocks and rolled burning tires at soldiers who responded with tear gas during the main rally outside Ofer prison in the West Bank. The protesters called for the release of Samer Issawi, who has been on an on-again, off-again hunger strike for several months as he serves time for alleged terror activity.

Protests spread to several other West Bank flashpoints which turned violent as well. Palestinian medics said they treated dozens of people for tear gas inhalation and minor wounds sustained from rubber bullets. Two Israeli soldiers were lightly injured, the military said.

The prisoner issue is an emotional one for Palestinians after decades of conflict with Israel. Palestinians generally view them as heroes, regardless of the reason for their imprisonment — even when their crimes have involved killing civilians. Last year hundreds of Palestinian prisoners used hunger strikes to seek concessions from Israel.

Issawi, 35, was initially released in 2011 in a prisoner exchange. One Israeli soldier was freed from captivity in Gaza in exchange for more than 1,000 Palestinian prisoners, many of whom were convicted of being involved in suicide bombings and other deadly attacks.

Some prisoners, like Issawi, were released on condition of travel limits. Israeli Prison Service spokeswoman Sivan Weizman said he was arrested after he violated the terms of his release. She said he was arrested for "terror activity" and sentenced to 26 years, but released in the 2011 prisoner swap after serving only six years.

Issawi is under medical supervision and eats periodically, she said.

Posted by: Steve White || 02/16/2013 00:00 || Comments || Link || E-Mail|| [6484 views] Top|| File under:
Southeast Asia
Malaysia to Expel Australian Lawmaker Ahead of Anwar Meeting
Malaysia is set to expel an Australian lawmaker after he landed in Kuala Lumpur today to hold meetings with politicians including opposition leader Anwar Ibrahim as the country gears up for elections.

Independent Senator Nick Xenophon is being detained at Kuala Lumpur International Airport under Malaysia's national security laws, with Australian High Commissioner Miles Kupa on- site and seeking his release, Foreign Minister Bob Carr said in an e-mailed statement today.

"Senator Xenophon's detention is a surprising and disappointing act from a country with which Australia routinely maintains strong diplomatic relations," Carr said. Australia urged Malaysia to secure his swift release from custody.

Malaysian Prime Minister Najib Razak, who must call elections by April 28, is fighting to retain power for a coalition that has governed the Southeast Asian nation since independence in 1957. Xenophon, who has criticized Malaysia, landed in Kuala Lumpur ahead of a delegation of Australian lawmakers, who canceled their planned visit following his detention.

The visit had been planned for two months and was to include the ruling Labor Party's Steve Georganas, the Liberal Party's Mal Washer and the National Party's John Williams. Williams told ABC television about the cancellation.
Posted by: tipper || 02/16/2013 00:55 || Comments || Link || E-Mail|| [6502 views] Top|| File under:
Home Front: Culture Wars
54 get the ax at WaPo
They want to keep it a secret, so don't tell anyone, okay?
From TFA:

On Thursday, Valentine's Day, WaPo officially discussed the circumstances surrounding the layoffs of employees, FishbowlDC sources have learned. Internal sources appropriately place the number at 54, though a publicist hasn't confirmed the exact number. Every department facing cuts was asked to keep the news to their department only, as to not make it look like a mass layoff. We're told those given pink slips include Beth Jacobs, General Manager of Mobile, and Ken Dodelin, Director of Mobile Products. Sources say the entire Mobile Product Management and IT Project Management staffs have been eliminated.
Posted by: badanov || 02/16/2013 08:25 || Comments || Link || E-Mail|| [6558 views] Top|| File under:
Who's in the News
39
[untagged]
9
Arab Spring
6
Govt of Syria
3
TTP
3
Govt of Pakistan
3
Jamaat-e-Islami
2
al-Qaeda in North Africa
2
Commies
1
Hamas
1
Govt of Iraq
1
Muslim Brotherhood
1
Salafists
1
Boko Haram
1
al-Qaeda in Arabia
1
Thai Insurgency
Bookmark
E-Mail Me
The Classics
The O Club
Rantburg Store
The Bloids
The Never-ending Story
Thugburg
Gulf War I
The Way We Were
Bio
Merry-Go-Blog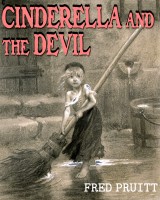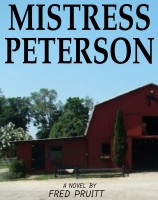 On Sale now!


A multi-volume chronology and reference guide set detailing three years of the Mexican Drug War between 2010 and 2012.

Rantburg.com and borderlandbeat.com correspondent and author Chris Covert presents his first non-fiction work detailing the drug and gang related violence in Mexico.

Chris gives us Mexican press dispatches of drug and gang war violence over three years, presented in a multi volume set intended to chronicle the death, violence and mayhem which has dominated Mexico for six years.
Click here for more information


Meet the Mods
In no particular order...


Steve White
Seafarious
Pappy
lotp
Scooter McGruder
john frum
tu3031
badanov
sherry
ryuge
GolfBravoUSMC
Bright Pebbles
trailing wife
Gloria
Fred
Besoeker
Glenmore
Frank G
3dc
Skidmark
Alaska Paul



Better than the average link...



Rantburg was assembled from recycled algorithms in the United States of America. No trees were destroyed in the production of this weblog. We did hurt some, though. Sorry.
3.239.4.127

Help keep the Burg running! Paypal: