-Lurid Crime Tales-
Police: Soldier fatally stabbed; may be hate crime
Seems like it was a hate crime. They killed him. Who kills somebody because he likes him?


[KOMONEWS] A Joint Base Lewis-McChord soldier was stabbed to death in a parking lot at the 12500 block of Pacific Highway Southwest around 2:30 a.m., officials say.

20-year-old Tevin Geike was walking with two other white soldiers along Pacific Highway SW when a group of black men drove by and shouted a racial comment toward the soldiers, the Lakewood Police Department said.

"One of the soldiers yelled back something about the suspects treating combat soldiers with disrespect," Lt. Chris Lawler said.

The car turned around and the men confronted the soldiers, according to reports. As the verbal confrontation ensued, the driver of the vehicle realized the men were actually combat veterans and called his friends off. While the men headed back to their vehicle, one of the suspects appeared to have bumped into Geike, witnesses say.

The soldiers saw Geike fall to the ground as the car sped away. He was bleeding profusely from stab wounds and died at the scene.

"We came down here, and he was already dead in my brother's arms," said Glenn Zimmerman, a friend of Geike.

Friends say there was a party at the Biltmore Motel that evening, and Geike was gathering with family and friends after being discharged from the military. Zimmerman said Geike's contract was up, and he was celebrating serving his country.

"I don't understand how someone can do this - that man, he almost gave his life for people to enjoy the freedoms they have and he was just stabbed for no (expletive) reason," he continued.

The initial remark that started the encounter seemed derogatory in nature, said Lakewood police Lt. Chris Lawler. He said it was too early to say that race was the motivating factor, but

Sherlocks

were exploring whether the killing should be classified as a hate crime.

"We are certainly considering it, for sure," Lawler said.
Posted by: Fred || 10/07/2013 00:00 || Comments || Link || E-Mail|| [6458 views] Top|| File under:
-Short Attention Span Theater-
Beer-swilling WA pig meets tragic end
A BEER-SWILLING feral pig that made headlines for stealing six packs from tourists in Western Australia has met a tragic end.

Main Roads in the region confirmed on Monday the wild pig had been found dead after being hit by a truck near Port Hedland. The pig, dubbed "Swino" by locals, had been hunted for weeks after raiding campsites at the De Grey River rest area in the South Hedland region last month.

"We had hoped he could become our mascot, so it is a sad end for him," Fionna Findley of Main Roads said.


I'm not sure why Main Roads would want a beer swilling pig as a mascot.


"It is a very common occurrence for feral animals to get hit and killed by vehicles, but we are all a bit upset."


Indeed it is. I once hit 4 kangaroos in the space of 20 minutes.


The pig was said to have drunk as many as 18 cans of beer in one session, before sticking his snout in bin bags to find late-night snacks left by tourists. Witnesses even reported seeing the porcine predator picking a fight with a cow.

Officers had been trying to locate the animal, who had kept his snout clean since his booze-up a month ago.


I'm off into the Bush with some friends from England in a few weeks time and have been thinking about the hazards to warn them of. Probably the main one is Goannas (a type of Monitor Lizard up to 2 meters long), which while not aggressive to people, sometimes mistake them for a tree, and try to climb up them, with unfortunate consequences.
Posted by: phil_b || 10/07/2013 04:12 || Comments || Link || E-Mail|| [6471 views] Top|| File under:
Jane Austen's 'Emma' to Get 21st Century Update
Guess what's not gonna be remembered two hundred years from now...


[An Nahar] Best-selling British author Alexander McCall Smith is to pen a new version of Jane Austen's classic novel "Emma" with a 21st century twist, his publisher announced on Friday.

McCall Smith, who has sold over 20 million copies of his "No. 1 Ladies' Detective Agency" series, said being commissioned to re-write Austen's 1815 original was "like being asked to eat a box of delicious chocolates".

"Not only is 'Emma' one of the finest novels in the English language, but it is possibly Jane Austen's most thought-provoking and interesting book," the 65-year-old said.

"Writing a contemporary version of Emma is both a privilege and a real challenge."

The book will see McCall Smith swap the setting of his detective novels -- Botswana's capital Gaborone -- for modern-day England.

Publisher HarperCollins said the new version of "Emma" would be released late next year.

Kate Elton, head of fiction at HarperCollins, said the publisher was "thrilled" to have signed up McCall Smith.

"The novels of Austen and McCall Smith share some essential qualities which make them enduringly popular with readers -- gently poking fun at their characters' 'follies and inconsistencies' as Austen would have it, and a sense that people can learn from this so that goodness wins out in the end.

"It promises to be an amazing pairing."

Posted by: Fred || 10/07/2013 00:00 || Comments || Link || E-Mail|| [6487 views] Top|| File under:
-Signs, Portents, and the Weather-
Bob Geldof: 'All humans will die before 2030'
[DAILYSTAR.CO.UK] The musician-turned-activist reckons the world will end in 2030 - leading to the extinction of humankind.

Sir Bob, 61, based his miserable prediction on the effects of climate change.

"The world can decide in a fit of madness to kill itself," he told a group of youngsters at a summit in Johannesburg, South Africa.

The former Boomtown Rats singer also warned "the next war will not be a World War One or a World War Two, it will be the end."

He added: "We may not get to 2030. We need to address the problem of climate change urgently."

Sir Bob is best-known for his attempts in helping to fight famine in Africa, staging Live Aid at Wembley Stadium in 1985.

He finished his speech by apologising for being "bloody miserable", but added: "just get on with it".
Posted by: Fred || 10/07/2013 00:00 || Comments || Link || E-Mail|| [6472 views] Top|| File under:
Africa Subsaharan
Madagascar arrests 26 after mob lynchings
[Bangla Daily Star] Police in Madagascar made seven more arrests yesterday over the lynching by a raging mob of two Europeans and a local man accused of killing and mutilating a young boy.

Authorities on the idyllic Indian Ocean island have now placed in durance vile
Drop the rod and step away witcher hands up!
26 people in all after the bloody events on the resort island of Nosy Be on Thursday.

The situation appeared calm on Sunday, with members of the security forces patrolling the streets while local residents attended church and tourists strolled in town or headed to the beach.

Thursday's rampage was sparked by the gruesome death of an eight-year-old local boy, whose body was found on the popular Ambatoloaka beach a week after he went missing.

An official at the local gendarmerie said seven people had been arrested early Sunday in Ambatoloaka and the suburb of Dar-es-Salam where the boy lived.

Vincent Laza, a neighbourhood leader on the island, told AFP that the boy's body was wet when it was found, suggesting he may have drowned, and that his genitals were missing and his intestines were exposed.

Reports circulated that the boy had been kidnapped, causing a mob to storm the gendarme station -- convinced that one of the boy's killers was being held there.

Officers opened fire and two people were killed.

Amid rumours that foreigners were involved, a mob of hundreds got their hands on a

Frenchie

and a Franco-Italian on Thursday and torched them on Ambatoloaka.

Pictures and video images taken by residents captured the moment when one of the bodies was burned in front of about 100 people, including a man who was both armed and wearing a uniform.

Afterwards a pile of ash, wood, a torso and a pair of charred legs were the only recognisable signs of the orgy of violence.

The boy's uncle was later also killed and burned.

With its white sandy beaches and turquoise waters, Nosy Be is Madagascar's main tourist magnet, but it also has a seedy underbelly and is known for sex tourism.

Mob justice is common on the vast island nation off the southeastern African coast, which authorities struggle to police effectively.

One resident of Nosy Be claimed the crowd had made sure the Europeans were guilty.


Posted by: Fred || 10/07/2013 00:00 || Comments || Link || E-Mail|| [6460 views] Top|| File under:
Britain
Shitsville: Travel guide pokes fun at just about everywhere in UK
[DAILYSTAR.CO.UK]

A few samples...



CARLISLE:
"People who have failed at real life move to Carlisle to hide themselves away in shame. It is so far north that every time the map is redrawn we try and sneak it into Scotland, but the bastards are too sharp for that and keep amending the lines. Even though it's in Cumbria, it's nowhere near the pretty bits with all the lakes."

CAMBRIDGE:
"Cambridge is a rotten and diseased coagulation of reeking, uneducated, inbred libertines with more money than brain cells -- and that's just the University. Here, gout is the ultimate status symbol. The race to gout is a furiously competitive one and there are only so many bottles of oak-aged port you can drink in one sitting, so foie gras actually comes-on tap in Cambridge. You get three taps in the kitchen: hot water, cold water, and liquidised goose livers harvested from birds force-fed corn until their internal organs implode."

LIVERPOOL:
"It would be easy to attack Liverpudlians for being violent misogynistic thieves, feral savages without culture or even basic human decency. This is categorically not true. It is their children that are just plain f****** evil. You remember those tiny weeny dinosaurs from Jurassic Park that hunt in big packs and eat the old guy with a white beard at the end? Yeah. Like that."

THE CITY OF LONDON:
"Five minutes walk away from the third world Borough of Hackney. In the City of London pudgy posh boys with quirky ties and horse teeth, fresh from the private school system, with no children, no social responsibility and each gifted with a sense of entitlement the size of Yorkshire (where many of them own land), earn thousands of pounds a minute for playing what is essentially a glorified game of dice."

Posted by: Fred || 10/07/2013 00:00 || Comments || Link || E-Mail|| [6464 views] Top|| File under:
Imams in UK willing to marry girls of 14 in secret
Clerics from four British mosques, including one in West Yorkshire, are under investigation after being caught on camera agreeing to conduct secret marriage ceremonies involving girls as young as 14. They include a senior Muslim leader who has worked with West Yorkshire Police as an advisor on community cohesion.

An ITV investigation has been told by experts that children as young as 10 are being forced into marriage in the UK. Undercover reporters from the network posed as the mother and brother of a 14-year-old girl who they wished to marry to an older man. The pair approached 56 mosques across the UK and 18 said they would be willing to perform a nikah, or Islamic marriage.

Shams-Ul Huda Khan Misbahi, who preaches at a mosque in Heckmondwike, West Yorkshire, agreed to marry the 14-year-old, despite having previously publicy denounced forced marriages. The mosque said it has launched a 'thorough investigation" and that it does not endorse forced or underage marriage.
Posted by: ryuge || 10/07/2013 00:00 || Comments || Link || E-Mail|| [6459 views] Top|| File under:
Caribbean-Latin America
President Maduro has 'bankrupted' Venezuela: opposition
[CA.NEWS.YAHOO] Opposition leader Henrique Capriles accused Venezuela's "incompetent" President Nicolas Maduro on Sunday of bankrupting the nation in an increasingly radical blame-game over the OPEC member's economic distortions.

Since late socialist leader Hugo Chavez died
of cancer


...making a great many people very happy indeed...

in February, the economy has joined crime as Venezuelans' top concerns. Prices are soaring at an annualized 45 percent, a black market for dollars is booming, and basic goods from flour to toilet-paper are often scarce.

A self-declared "son" of Chavez, the 50-year-old Maduro says local opponents, backed by the United States and cheered by compliant foreign media, are deliberately "sabotaging" the economy in an attempt to bring down his government.

"There's a criminal war against the Venezuelan people. They want to lead us to chaos, division and confusion," he again said at the weekend, accusing three just-expelled U.S. diplomats of lending cash, logistics and planning to the cause against him.

Capriles, who narrowly lost an April vote to Maduro and has refused to recognize him, said the president's tolerance of corruption among his team, adherence to a failed socialist model, and personal incapacity, were to blame.

Though said by one fellow opposition leader this week to be facing imminent arrest by the government, Capriles, 40, held nothing back in a blistering Sunday column.

"I warn you, Nicolas," he said, using the informal Spanish "tu" not the "usted" a president would usually be addressed by.

"We're not going to let the country go off a cliff due to your incompetence and the corrupt ones you protect ... You cannot hide the fact you have bankrupted one of the richest nations in the region, and during an oil bonanza."
Posted by: Fred || 10/07/2013 00:00 || Comments || Link || E-Mail|| [6468 views] Top|| File under:
Caucasus/Russia/Central Asia
Steven Seagal hopes to become part of Chechnya



Pretty sure the bloody combatants in Chechnya would like nothing better than to turn his ass into mulch...


Hollywood star Steven Seagal said he hopes to become a part of Chechnya in the future and that leader of the republic Ramzan Kadyrov would always be his friend.

Speaking at the at a gala concert for the 195th anniversary of the republic's capital of Grozny, Seagal thanked Kadyrov for inviting his family to the event, which coincided with the Chechen leader's 37th birthday. Seagal also called Kadyrov the great leader of the republic and praised his father Ahmad, who became the leader of Chechnya in 2003 but was assassinated in a terrorist attack in May 2004.

This wasn't Seagal's first visit to Chechnya this year. In May, he met with Kadyrov at his residence in Grozny and Kadyrov later said that Seagal was "almost a Chechen" national.

Pompous festivities dedicated to the anniversary of Grozny and Kadyrov's birthday on October 5 are often attended by foreign celebrities. Last year the celebrations were attended by French actor Gerard Depardieu and in 2011 by Hollywood stars Jean-Claude Van Damme and Hilary Swank.
Posted by: ryuge || 10/07/2013 00:00 || Comments || Link || E-Mail|| [6473 views] Top|| File under:
China-Japan-Koreas
China, Taiwan in 'milestone' talks at APEC
China said on Sunday that it was open to a visit by Taiwan's top cross-strait official as it called for a political settlement to prevent their differences being handed down "from generation to generation".

Chinese President Xi Jinping met Vincent Siew, Taiwan's former vice president, on the sidelines of the Asia-Pacific Economic Cooperation (APEC) forum in Indonesia. They shook hands and smiled for the cameras.

Xi emphasised that both sides should keep pushing for a political settlement to their longstanding division, and that they should see themselves as "one family", China's Xinhua news agency said. The Chinese communist supremo said "we cannot hand those problems down from generation to generation", it reported.

Siew, the special envoy to APEC of Taiwan's business-friendly President Ma Ying-jeou, told reporters that he and Xi discussed mainly economic and trade issues during their 30-minute meeting.

Ma, while pushing through a startling transformation in the business climate across the Taiwan Strait, has been more resistant to opening up a political front to the rapprochement.

But Taiwan played up the symbolic import of a separate encounter in Bali between Wang Yuqi, its top official on mainland affairs, and his Beijing counterpart, Zhang Zhijun. The meeting was the first such political encounter between the heads of the respective cross-strait bodies, the island's government said.

Taiwan's Mainland Affairs Council described the meeting as "the good start of a normalised official interaction between the two sides", stressing that Zhang had referred to Wang by the Taiwan official's formal title of "chairman".

"It showed that the two sides respect each other and have adopted a more pragmatical attitude," the Council said in a statement.

According to Xinhua, China's Zhang said that he welcomed Wang "to visit the mainland at a proper time". It did not go into further detail.

President Ma himself was not at APEC. Taiwan's leaders are barred from the grouping's summits due to objections from China, which claims sovereignty over the island, and are represented instead by senior economic advisers or business leaders such as Siew.
Posted by: Steve White || 10/07/2013 00:00 || Comments || Link || E-Mail|| [6463 views] Top|| File under:
Europe
Bank of Cyprus Fined for Greek Bond Buys
[An Nahar] Bank of Cyprus and six former executives were fined by the Securities and Exchange Commission on Friday for failing to inform shareholders over the risk of its Greek bond purchases.

The island's largest lender was fined 160,000 euros ($218,000) for non-disclosure on its high-risk junk-rated Greek bond buys to the tune of 2.4 billion euros in 2010. This compared to the bank's equity capital of 2.5 billion at the time.


Boy howdy, that'll teach 'em...

The SEC said the bank had a duty to inform investors to ensure transparency while non-disclosure "deprives the investor public of information which they have a right to know."

It said that the bank's management had given the impression that it had off-loaded toxic Greek bonds when in fact it had invested heavily in them.

Ex-CEO Andreas Eliades and former executive director Yiannis Kypri received fines of 140,000 euros and 120,000 euros, respectively, for being "negligent" in their duty to protect shareholders.


That's walking around money for both of them...

Four ex-members of the bank's asset liability committee were fined 10,000 euros each.
Cypriot banks lost a total of 4.5 billion euros in the Greek bond haircut, which forced the cash-strapped government to seek EU financial aid as it could not financially rescue them.

In March, Cyprus agreed a 10 billion euro ($13.3 billion) rescue package negotiated with the European Commission, European Central Bank and International Monetary Fund to bail out its troubled economy and oversized banking system.
Posted by: Fred || 10/07/2013 00:00 || Comments || Link || E-Mail|| [6457 views] Top|| File under:
Greece Vows to Eradicate Police Links to Neo-Nazis
[An Nahar] Greece is determined to rid its police force of any links with Golden Dawn, the minister for public order said Sunday, after the arrest of officers with ties to the neo-Nazi party.

Nikos Dendias said there should be "a total catharsis so that there is nothing suspicious that could cast a shadow on the majority of

coppers

, who are honest," in an interview with Greek daily Kathimerini.

Dendias admitted that there were "corrupt officers who had collaborated with Golden Dawn", which he labeled "a criminal organization."

Four

coppers

have been locked away
Drop the heater, Studs, or you're hist'try!
over their links to the far-right party, whose leader was indicted this week along with five others for taking part in a criminal organization following the murder of an anti-fascist musician last month.

Among the officers arrested are a former police chief of the Agios Panteleimon neighborhood of central Athens -- the scene of multiple attacks by neo-Nazis on immigrants in recent years -- on charges of abuse of power and arms trafficking, and an officer at the Piraeus port near the capital charged with belonging to a criminal organization.

The arrests are part of efforts by the Greek authorities to dismantle the Golden Dawn following the murder of hip-hop artist Pavlos Fyssas by a self-confessed neo-Nazi.

The killing sparked protests, forcing officials to take action against a group long accused of attacking immigrants, charges that it denies.

"We are talking about a party that, aside from its sickening ideology, behaves like a mob," Dendias said.

Golden Dawn, which only entered parliament in 2012, struck a chord with Greeks angry at having to struggle under the weight of heavy austerity measures and high unemployment in a sixth year of recession for the debt-wracked nation.

But the party's popularity has fallen since the murder of Fyssas. A poll published in the weekly Proto Thema on Sunday put the party's popularity rating at 6.7 percent, down from 10 percent in June.

Posted by: Fred || 10/07/2013 00:00 || Comments || Link || E-Mail|| [6458 views] Top|| File under:
Greek Lawmakers Say Germany Owes Reparations
Ummm... We seen dis movie...


[BREITBART] Some Greek lawmakers say they want Germany, Greece's main banker, to pay reparations for Greeks killed during World War II.

Greek Prime Minister Antonis Samaras' government has created an 80-page report on reparations it believes it is owed by Germany, which includes a huge, never-repaid loan Greece was forced to give Germany under Nazi occupation from 1941 to 1945, The New York Times reported Saturday.

Although the government has not given an official total owed, the figure most often discussed is $220 billion, which is about half of Greece's total debt.


How convenient, both the amount and the timing...
Posted by: Fred || 10/07/2013 00:00 || Comments || Link || E-Mail|| [6469 views] Top|| File under:
India-Pakistan
2 Indian Navy nuclear engineers found dead in suspicious circumstances
VISAKHAPATNAM: Bodies of two defence personnel were found under suspicious circumstances on the railway tracks falling under Pendurty railway station (PRS) limits of East Coast Railways (ECoR) here on Sunday morning.

On being informed by railway trackmen, Government Railway Police (GRP) at Visakhapatnam railway station immediately reached the spot. Following enquiries, one of the deceased was identified as KK Josh, 34, chief engine room artificer (CERA) at Shipbuilding Centre, a unit of ministry of defence at the Eastern Naval Command (ENC) premises here. The other was identified as Abhish Shivam, 33, a chief engineer working at INS Arihant, India's first nuclear-powered submarine.

While Josh, a resident of Kakani Nagar near the airport, was a native of Kozhikode, Shivam belonged to Ernakulam district in Kerala and was living at the Navy quarters at Dolphins Hills. Both of them were posted in the city three years ago.

The GRP team along with a dog squad and fingerprint team scouted the area around the tracks and collected clues. While GRP cops maintained that a case was registered and awaiting the postmortem report from King George Hospital, relatives of the deceased and the leaders of Kerala Kala Samiti (KKS) alleged that the deaths appeared to be under suspicious circumstances and demanded that the police immediately launch a high-scale probe into the incident.


Always the suspicion of Pak involvement.
Posted by: phil_b || 10/07/2013 00:58 || Comments || Link || E-Mail|| [6498 views] Top|| File under:
Christians in Israel Declare Renewed Identity and Bonds to Jewish State
Leading Israeli Christians gathered at a Jerusalem conference to declare their own identity apart from Arab Muslims, and their support for Israel.

"We are not Arabs," the group declared. "We are Christians who speak Arabic."


The times, they are a-changing.

Maybe they could learn English. American Christians would be far more likely to identify with them then...
Posted by: Elmerert Hupens2660 || 10/07/2013 00:00 || Comments || Link || E-Mail|| [6462 views] Top|| File under:
Olde Tyme Religion
Orthodox Leader Urges End to 'Persecution' of Christians, Especially in Mideast
[An Nahar] The spiritual leader of the Orthodox Church called Sunday for an end to the persecution of Christians, especially in the Middle East.

"Have we not been persecuted these days, our Christians in Syria, Egypt... and the Middle East, just for spreading God's words?" asked Ecumenical Patriarch Bartholomew.

"They cherish everyone while being persecuted by everyone... They live in faith while being persecuted as villains," he said, marking the 1700th anniversary of the Edict of Milan -- a document that introduced tolerance for Christianity in the Roman empire.

Thousands of people, along with the leaders of seven Orthodox churches, high-ranking clergy and Serbian state officials, attended the ceremony.

The edict, adopted in 313, was agreed between Constantine I, the emperor of the western part of the Roman empire, and his rival Licinius, ruler of the eastern part, proclaiming to treat Christians with benevolence.

The ceremony was held in Nis, 240 kilometers (145 miles) south of Belgrade, where Constantine I was born in 272.

Most of Serbia's population of 7.2 million are Orthodox Christians. Since the fall of communism in the early 1990s, the Orthodox Church has increased its influence in the Balkan country.

Representatives of the Catholic Church and the Islamic community, as well as other religious confessions, were in attendance.

Although the two main Christian churches have made attempts towards overcoming centuries-old divisions, Roman Catholic Pope Francis did not attend.

Patriarch Bartholomew and Russian Patriarch Kiril, Theopholis of Jerusalem and their counterparts from Serbia, the Czech Republic, Albania, Cyprus and Poland, held a joint liturgy to mark the end of nine months of observations.

They called for the unity of Orthodox churches and closer ties with other churches and religious communities.

"The spirit of religious tolerance should prevail everywhere," Irinej said.


If that were a possibility, your people wouldn't be living as dhimmis under Muslim rule.
Posted by: Fred || 10/07/2013 00:00 || Comments || Link || E-Mail|| [6458 views] Top|| File under:
Who's in the News
40
[untagged]
4
TTP
3
Arab Spring
3
Govt of Syria
2
al-Qaeda
2
Govt of Iran
2
Govt of Pakistan
2
Islamic State of Iraq & the Levant
2
al-Qaeda in Arabia
1
Palestinian Authority
1
al-Qaeda in Kenya
1
Thai Insurgency
1
al-Shabaab
1
al-Qaeda in Pakistan
1
Commies
1
Moro Islamic Liberation Front
Bookmark
E-Mail Me
The Classics
The O Club
Rantburg Store
The Bloids
The Never-ending Story
Thugburg
Gulf War I
The Way We Were
Bio
Merry-Go-Blog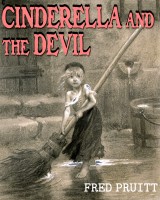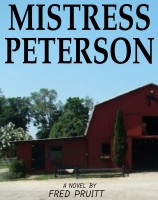 On Sale now!


A multi-volume chronology and reference guide set detailing three years of the Mexican Drug War between 2010 and 2012.

Rantburg.com and borderlandbeat.com correspondent and author Chris Covert presents his first non-fiction work detailing the drug and gang related violence in Mexico.

Chris gives us Mexican press dispatches of drug and gang war violence over three years, presented in a multi volume set intended to chronicle the death, violence and mayhem which has dominated Mexico for six years.
Click here for more information


Meet the Mods
In no particular order...


Steve White
Seafarious
Pappy
lotp
Scooter McGruder
john frum
tu3031
badanov
sherry
ryuge
GolfBravoUSMC
Bright Pebbles
trailing wife
Gloria
Fred
Besoeker
Glenmore
Frank G
3dc
Skidmark
Alaska Paul



Better than the average link...



Rantburg was assembled from recycled algorithms in the United States of America. No trees were destroyed in the production of this weblog. We did hurt some, though. Sorry.
3.236.52.68

Help keep the Burg running! Paypal: