-Lurid Crime Tales-
Model accused of knifing boyfriend after dog eats her dagga.
A South Florida model was incarcerated
Yez got nuttin' on me, coppers! Nuttin'!
Sunday evening and charged with domestic battery after allegedly slashing her boyfriend with a pink pocket knife after his dog made a meal of her marijuana stash.

According to the arrest affidavit, police were dispatched to the apartment of 26-year-old Shadae Scott (pictured above) responding to a domestic dispute. Upon arriving, officers reportedly saw her boyfriend, Kevin Wiggins, with two small knife cuts in the face and head area and one gash across his hand. The alleged victim told deputies that the fight broke out after his dog ate her weed. According to Wiggins, Scott kicked him out of the apartment but he could not find his personal items, claiming that she had hid all his stuff. When he asked her about his computer, she allegedly began stabbing him.

But there are always two sides to story and Scott's was very different according to the report. "Scott added that during one of the many times during the argument, Wiggins walked into the knife and cut himself,' wrote Sheriff's Deputy Laughten Hall on the arrest report.

Scott also claimed that the argument arose over dinner plans. As it escalated, she said Wiggins got physical and prevented her from leaving the apartment. That's when she pulled out the pink pocket knife for protection.
Posted by: Besoeker || 10/23/2013 10:43 || Comments || Link || E-Mail|| [10799 views] Top|| File under:
-Short Attention Span Theater-
Vatican Launches Cricket Club, Challenges Anglicans
[An Nahar] The Vatican served up tea and cucumber sandwiches on Tuesday as it launched its own cricket club, and challenged the Church of England to a match.

With the coat of arms of St. Peter's as its symbol, the club will give priests and seminarians -- and eventually nuns -- a new outlet for their sporting passions, said officials at the Pontifical Council for Culture.

"This represents the council's desire to go to the peripheries of the world that Pope Francis has spoken of," Monsignor Melchor Sanchez, who is the honorary president of St Peter's Cricket Club, told reporters at the launch.

The club colors are the yellow-and-white of the Vatican flag.

Sanchez said cricket could be a new way of engaging with other denominations and other religions, saying he hoped the Church of England would form its own team and the two could square off on Lord's cricket ground in London.

The game would be in September next year -- the month chosen because it is a time of holiday for seminarians in Rome. Other games are planned with Hindu and Muslim teams of seminarians who would come over especially from India.

"I never imagined cricket was so popular in Rome," said Cardinal Gianfranco Ravasi, who is informally known as the Vatican's "culture minister".

"Cricket is alien to our culture but it has become part of our culture as an expression of inter-culturality," he said, explaining that a wave of immigration in Italy had brought many young aficionados of the sport to the country.

Theodore Mascarenhas, an Indian priest and a mean off-spin bowler, is the chairman of the cricket club. Looking at all the priests, he quipped: "I don't think we're lacking for spiritual direction or guidance".

"The team will be strong enough to beat anyone in the world," he said.

While Pope Francis is known as an avid fan of the San Lorenzo football club in his native Argentina, Mascarenhas said he was "a very open man".

"I think cricket is another thing that would be part of that openness."

A woman, Philippa Hitchen, who works for Vatican Radio has been brought on the board in the hope that "eventually we will have nuns playing so the gentlemen's game can also be a ladies' game," Father Mascarenhas said.

Preparations for the cricket club began around a year ago thanks in large part to the enthusiasm of Australia's ambassador to the Holy See, John McCarthy, who said the initiative was an example of "sporting diplomacy".
Posted by: Fred || 10/23/2013 00:00 || Comments || Link || E-Mail|| [10799 views] Top|| File under:
China temple fresco 'restored' with cartoon-like paintings
[Pak Daily Times] Chinese authorities have "restored" centuries-old Buddhist frescos in a temple by painting them over with cartoon-like figures from Taoist myths, reports said on Tuesday, prompting outrage online.

It is the latest example of controversial heritage preservation in China, where many ancient structures have been destroyed in recent decades, sometimes to be replaced by replicas of the original.

The temple in Chaoyang, in the northeastern province of Liaoning, was built more than 270 years ago and the delicate original paintings had survived, albeit crumbling, until the "refurbishment".

The new paintings are bold, simplistic, and of completely different subjects, pictures showed.

Chinese Internet users lashed out at the works on the country's weibo microblogging sites, branding the new paintings "even worse than cartoons".

"As a man from Chaoyang, I sincerely feel some people's brains were kicked by a donkey," wrote a user with the online handle Brave Brick.

"I should have cut the frescos down with a knife and brought them home if I had predicted this." Another poster said: "Ignorance is horrible!"

The tourist authorities in charge of the temple hired "substandard" contractors to carry out the maintenance work and the effects of the paintings were "inferior", the News Express said, citing Li Haifeng, an official with the Chaoyang city government.

Two officials had been sacked over the incident, the Global Times reported, citing Li.

A pagoda in the temple complex dates back to the Liao period (916-1125), it said, but the paintings were in a Qing dynasty hall.
Posted by: Fred || 10/23/2013 00:00 || Comments || Link || E-Mail|| [10793 views] Top|| File under:
Protesting Union Leaders call Vegas Strip tourists 'fat', 'losers' and 'retards'
Local advocacy group Alliance to Protect Nevada Jobs (APNJ) released Thursday the latest clip of Culinary Union leaders shouting at people as they entered the Cosmopolitan hotel-casino. The group said the insults in the video, which they labeled as happening on Oct. 12, were harsher. Protesters, who were captured on video calling tourists on the Las Vegas Strip "losers" and "jerks", were seen in new clips insulting people about their weight and even addressing some with a slur used for people with disabilities.

In a number of moments on the video, a protester on a megaphone insults tourists for their weight.

"You beached whale!" shouted one protester. "Man with the belly, you need exercise."

The video then gets to a point where the same protest leader says, "You losers. You retards."

The Alliance to Protect Nevada Jobs said the video was recorded a week after local news media reported of protesters insulting people on the Strip on Oct. 5.

The APNJ also cited an interview with the union's secretary-treasurer, Ed Geoconda Arguello-Kline, who said the slurs will not end and that there was no wrongdoing with the group's tactics. Regarding the Oct. 5 video, Arguello-Kline previously said, "The recent civil disobediences, rallies, and pickets are exercises of workers' First Amendment rights and part of the struggle for the Las Vegas Dream."

The Culinary Union Local 226 have been in the midst of contract negotiations with the Cosmopolitan's owner, Deutsche Bank. The group said the negotiations have been ongoing for more than two years.

FOX5 has made contact with the city's tourism bureau, Las Vegas Convention and Visitors Authority. It only offered the following statement: "This is between the Culinary Union and the property."
Posted by: Pappy || 10/23/2013 00:00 || Comments || Link || E-Mail|| [10796 views] Top|| File under:
-Land of the Free
Leno: Easier to join Al Qaeda
JAY LENO: Here's a very disturbing story. You may have heard about this. 25-year-old man in New York arrested for trying to join al Qaeda. Well, here is the amazing part. He said it was still easier to join al Qaeda using their website than it was to sign up for ObamaCare. And he was in! He was in, in like, two minutes!
Posted by: Thrans Splat1574 || 10/23/2013 14:57 || Comments || Link || E-Mail|| [10798 views] Top|| File under:
Africa Horn
Puntland police capture jewelry market robbers in Bossaso
BOSSASO, Somalia -- Puntland police forces have captured two alleged robbers who broke into Bossaso Jewelry market where they killed a businesswoman and took away gold ornament worth $30,000 during an armed robbery in the port city of Bossaso on Monday, Garowe Online reports.


They have jewelry in Puntland?

The two robbers and the looted glass cases of gold Tuesday were presented to the media at Bossaso central police station with Bossaso Mayor Hassan Abdalla Hassan, Bari regional Deputy Police Commander Yusuf Musse and jewelry shop owners present.

Addressing the media, Musse said that following massive security operation Police forces seized the bandits along with the robbed gold ornaments in the port city's New Bossaso neighborhood.

"The armed robbery was planned and anybody who involved in the incident would face the justice," said the Deputy Police Commander. "They admitted that they have committed the crime and you can see the looted materials".

The two robbers in police uniform reportedly attacked the market at 2:00 PM yesterday and immediately escaped from the scene of crime after the robbery.
Posted by: Steve White || 10/23/2013 00:00 || Comments || Link || E-Mail|| [10793 views] Top|| File under:
Africa Subsaharan
Mozambique ex-rebels stage attack after saying peace deal over
[Al Ahram] Mozambican ex-rebel group Renamo staged a pre-dawn attack on a

cop shoppe

Tuesday, hours after it declared the end of a peace deal signed 21 years ago, locals said.

Police fled the station in the central town of Maringue when Renamo members opened fire on it, escalating hostilities between the rebel group-turned-opposition party and the government of ruling party Frelimo, the group against which Renamo fought a bloody 16-year civil war.

"Gunmen attacked the

cop shoppe

but fortunately there were no casualties because the

coppers

fled the post," Maringue's administrator Antonio Absalao told AFP by phone.

The town is located about 35 kilometres from Renamo's military base, which government troops seized on Monday in an operation the ex-rebels claimed was aimed at killing their leader, Afonso Dhlakama.

"The situation is horrible here. Early this morning,

gunnies

supposed to be Renamo attacked, and it was a mess," said Romao Martins, a local teacher.

"For one hour shooting could be heard from all directions and people fled from their homes," he said.

Schools have been shut amid fears of an escalation in violence.

A Renamo

front man

hinted that the group was responsible for the attack.

"The president of Renamo has lost control of the situation and you cannot blame... (him) for what happens from here on," Renamo's Fernando Mazanga told AFP.

"The guerrillas are scattered and will attack without taking any orders," said Mazanga.

Renamo, which launched a rebellion against the then-communist Frelimo government after Mozambique gained independence from Portugal in 1975, declared Monday that it had pulled out of the peace agreement that ended that conflict.

Mazanga said Monday's attack on its base "marks the end of multiparty democracy" in Mozambique.

The Mozambique civil war, which ended in 1992 after Renamo lost its Cold War backers Rhodesia and apartheid South Africa, killed about one million Mozambicans.

Tensions between the two sides began escalating last year after Dhlakama set up camp in the Gorongosa mountains, retraining former guerrilla fighters.

The assault on the Renamo base came after the former rebel movement attacked a government military unit on Thursday.

Defence ministry

front man

Custodio Chume told state broadcaster Radio Mozambique that Monday's assault on the Renamo base was in response to that attack.

Posted by: Fred || 10/23/2013 00:00 || Comments || Link || E-Mail|| [10793 views] Top|| File under:
Caucasus/Russia/Central Asia
Armenia, Azerbaijan Border Clash Kills One
[An Nahar] Azerbaijani forces on Tuesday killed an Armenian soldier and injured three more along the volatile border between the two arch-enemies, the Armenian government said.

Garik Pogosyan, 19, was killed when the convoy he was in came under fire on a road that runs along the border, the defense ministry said in a statement.

Three other soldiers in the convoy were

maimed

, it, adding: "This criminal step by the enemy will not go unanswered and those behind it will be held responsible."

Armenia and Azerbaijan are locked in a festering decades-long feud over the breakaway region of Nagorny Karabakh.

Armenia-backed separatists seized Nagorny Karabakh from Azerbaijan in a war that killed 30,000 people in the 1990s.
Posted by: Fred || 10/23/2013 00:00 || Comments || Link || E-Mail|| [10793 views] Top|| File under:
Europe
Spain Frees Convicted ETA Terrorist After Court Ruling
[Ynet] A Spanish court has ordered released a convicted terrorist after a top European human rights


...which are usually open to widely divergent definitions...


court ruled that her rights were violated. Ines del Rio Prada was sentenced in 1987 to a total of 3,828 years for multiple terror attacks carried out by the armed Basque group ETA.

She had been due for release in 2008 but Spain's courts ruled her sentence reduction was applicable only to her full sentence, and not to the 30-year maximum period she could be kept in jail under law. The European Court of Human Rights ruled in del Rio's favor Monday and Spain's National Court heeded the decision Tuesday, ordering her release.
Posted by: trailing wife || 10/23/2013 00:00 || Comments || Link || E-Mail|| [10794 views] Top|| File under:
'No Time for Bluffing', EU Tells Ukraine over Tymoshenko
[An Nahar] An EU foreign minister on Tuesday told Ukraine it had less than a month to allow opposition leader Yulia Tymoshenko to leave jail and fulfill other conditions, warning that the "time for bluffing" was over.

The release of former prime minister Tymoshenko, who is serving a seven-year sentence for abuse of power while in office, is a key condition Ukraine must fulfill ahead of signing a groundbreaking trade and integration deal with the European Union


...the successor to the Holy Roman Empire, only without the Hapsburgs and the nifty uniforms and the dancing...


in late November.

Polish Foreign Minister Radoslaw Sikorski said in the Ukrainian capital Kiev that time was "very short" for Ukraine to come up with a solution that would be acceptable to all sides.

Sikorski and Swedish counterpart Carl Bildt met with Ukrainian President Viktor Yanukovych for around two and a half hours on Tuesday.

"For us decision time will be November 18," Sikorski said, referring to a meeting of the EU Foreign Affairs Council, the final gathering of the body on the issue before the summit due on November 28-29 in Vilnius.
Posted by: Fred || 10/23/2013 00:00 || Comments || Link || E-Mail|| [10793 views] Top|| File under:
Home Front: WoT
Does Army consider Christians, Tea Party, a terror threat?
"The soldier told me he fears reprisals and asked not to be identified. He said there was a blanket statement that donating to any groups that were considered a threat to the military and government was punishable under military regulations."
...Holy $hit UCMJ-Man...maybe this explains a few or more of the recent purges of our (not HIS) General and Flag Officers...?
Posted by: Uncle Phester || 10/23/2013 14:22 || Comments || Link || E-Mail|| [10799 views] Top|| File under:
Southeast Asia
Sultan of Brunei introduces tough Islamic punishments
[Pak Daily Times] The Sultan of Brunei introduced tough Sharia-law punishments on Tuesday including death by stoning for crimes such as adultery, hailing what he called a "historic" step toward Islamic orthodoxy for his sleepy country.

Sultan Hassanal Bolkiah -- one of the world's wealthiest men -- said a new Sharia Penal Code in the works for years was officially introduced on Tuesday in the tiny, oil-flush sultanate and would be phased in beginning in six months. Based on individual cases, punishments could include stoning to death for adultery, severing of limbs for theft, and flogging for violations ranging from abortion to alcohol consumption, according to a copy of the code.

The code applies only to

Moslem

s. "By the grace of Allah, with the coming into effect of this legislation, our duty to Allah is therefore being fulfilled," the sultan, 67, said in a speech. An absolute monarch whose family has tightly controlled the languid, oil-rich country of 400,000 for six centuries, the sultan first called in 1996 for the introduction of Sharia criminal punishments.

The sultan already imposes a relatively conservative brand of Islam on his subjects, compared to Brunei's Southeast Asian

Moslem

neighbours, Malaysia and Indonesia. Brunei bans the sale and public consumption of alcohol and closely restricts other religions.
Posted by: Fred || 10/23/2013 00:00 || Comments || Link || E-Mail|| [10793 views] Top|| File under:
Who's in the News
42
[untagged]
7
Arab Spring
3
Govt of Syria
3
Govt of Pakistan
1
al-Qaeda in Sinai Peninsula
1
Thai Insurgency
1
Taliban
1
Pirates
1
al-Qaeda in Arabia
1
al-Shabaab
1
Boko Haram
1
Palestinian Authority
1
Govt of Sudan
1
Islamic Emirate of Caucasus
1
Hezbollah
1
Commies
1
Islamic Jihad
1
al-Qaeda in Pakistan
1
Govt of Iran
Bookmark
E-Mail Me
The Classics
The O Club
Rantburg Store
The Bloids
The Never-ending Story
Thugburg
Gulf War I
The Way We Were
Bio
Merry-Go-Blog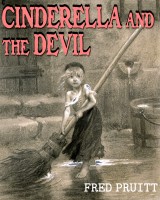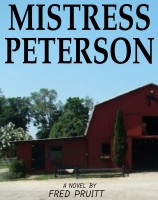 On Sale now!


A multi-volume chronology and reference guide set detailing three years of the Mexican Drug War between 2010 and 2012.

Rantburg.com and borderlandbeat.com correspondent and author Chris Covert presents his first non-fiction work detailing the drug and gang related violence in Mexico.

Chris gives us Mexican press dispatches of drug and gang war violence over three years, presented in a multi volume set intended to chronicle the death, violence and mayhem which has dominated Mexico for six years.
Click here for more information


Meet the Mods
In no particular order...


Steve White
Seafarious
tu3031
badanov
sherry
ryuge
GolfBravoUSMC
Bright Pebbles
trailing wife
Gloria
Fred
Besoeker
Glenmore
Frank G
3dc
Skidmark



Better than the average link...



Rantburg was assembled from recycled algorithms in the United States of America. No trees were destroyed in the production of this weblog. We did hurt some, though. Sorry.
34.229.119.176

Help keep the Burg running! Paypal: